Pets Alive is a no-kill animal rescue, located in the foothills of the Catskill Mountains, about 1 1/2 hours from New York City. Our mission is to build a humane community supporting the human-animal bond by being a resource through rescue, adoption, intervention, education, and outreach.
---
Did you know 1 in 3 pets will go missing in their lifetime? We're partnering with Petco Love Lost to help pets reunite with their families.
Petco Love Lost is a free, easy-to-use national resource, using patented pet facial recognition technology to make it easier than ever to find possible matches for lost and found pets. Join us, let's unite to reunite at lost.petcolove.org .
---
Welcome to 'Deposits to the Rescue', a simple and easy way to help the animals at Pets Alive!
We are now accepting donations of your aluminum beverage cans and plastic that have deposits on them. Glass bottles are not accepted. Bag them up and drop them off at our collection site (pictured above), located at the top of our driveway at Pets Alive, 363 Derby Road, Middletown, NY.
Funds collected from the deposits will be used to help care for the dogs, cats, horses, pigs, sheep, and goats at Pets Alive - all who say thank you!
---
Calling All Coffee Lovers!
Start your day with a cup of joe that also helps the animals at Pets Alive! Harvey Coffee will donate 10% of your purchase to Pets Alive when you use our unique link HERE and as an extra incentive, enter the discount code PETSALIVE10, and you will save 10% on your order! Start your day helping the animals at Pets Alive!
---
JEWELRY FUNDRAISER! Shop for a cause!
Check out this great handmade or hand strung jewelry by StephsCraftingBits! Pets Alive gets 20% of the sale proceeds when you mention our name at checkout (or by contacting Stephanie at her Etsy site)! Shop and order here - and enjoy free shipping on most items: https://etsy.me/2rtlt8X
---
Pets Alive is proud to be a Partner for Pets! BISSELL Pet Foundation's Partners for Pets program is designed to support shelters like Pets Alive, rescue groups and spay/neuter organizations that are helping to reduce pet overpopulation across the United States. Participation in the program enables us to be eligible for grants and more! Learn more at https://www.bissellpetfoundation.org/
How can you help? When you buy a product from BISSELL, the company will make a donation to BISSELL Pet Foundation, which provides grants and more to organizations like Pets Alive! Go here for information on ensuring your purchase qualifies for a donation to the foundation: https://www.bissell.com/pets/save-pets.

---


Pets Alive introduced the "Senior Canine Tooth Fairy Program in mid-2018, thanks to a recent grant award from The Grey Muzzle Organization! This grant award will be used to provide dental treatments to some of our senior dogs to promote good health and increase their chance at adoption. Stay tuned for updates as the program gets underway! The national nonprofit The Grey Muzzle Organization improves the lives of at-risk senior dogs by providing funding and resources to animal shelters, rescue organizations, sanctuaries, and other nonprofit groups nationwide. For details, please visit www.greymuzzle.org

---

Congratulations to Maddie's Fund, who celebrates 25 years! Maddie's Fund® is a family foundation created in 1994 by Workday® co-founder Dave Duffield and his wife, Cheryl, who have endowed the Foundation with more than $300 million.

Since then, the Foundation has awarded more than $225.7 million in grants toward increased community lifesaving, shelter management leadership, shelter medicine education and foster care across the U.S. Pets Alive has benefited from several recent grants, thanks to Maddie's Fund.

The Duffields named Maddie's Fund after their Miniature Schnauzer Maddie, who always made them laugh and gave them much joy. Maddie was with Dave and Cheryl for ten years and continues to inspire them today. Maddie's Fund is the fulfillment of a promise to an inspirational dog, investing its resources to create a no-kill nation where every dog and cat is guaranteed a healthy home or habitat. #ThanksToMaddie.

Maddie's Fund is a 501c3 organization, EIN 94-3362163.


Click here to see our on-going events!
---
Join Our Emailing List
Sign up to receive our periodic email newsletter with information about animals and sanctuary happenings.
---
Send a Gift or Memorial Card
Looking to honor or remember someone? Or looking for the perfect gift for the holidays or special occasion? Make a donation to Pets Alive in someone's name and we'll send them or their family a card that you can personalize. We currently have several cards to choose from for different occasions including Sympathy, Birthday, Holiday and more. Click here to see all our cards and send one today!
Shop our 3 Wish Lists:
Buying something on Amazon? Go to this special Pets Alive link: AmazonSmile . Amazon makes a donation to us based on your purchase!
Give a ShelterBed today!
Donate a Kuranda bed or cat tower for our animals and they will enjoy a good night's rest! Quality sleep is essential to the health of shelter pets, and ShelterBeds are specifically made for animal welfare.
Shop our Chewy Wish List for donations of pet products!

Taking a trip? Check out CD Trips, LLC for organized, hassle-free and FUN trips to baseball games, New York City day trips, overnight trips and more! AND Pets Alive benefits!
When you see a HEART on a trip page, YOU get to choose the charitable organization that benefits from your trip! Pets Alive is among the many charities that benefits. Just select Pets Alive from the "Select Your Benefit Organization" drop down menu at booking checkout. We will in turn receive a donation from CD Trips. A huge thank you to CD Trips for your generosity.
Check out their website and book your trip today!
---


Bienvenidos amigos de habla
hispana de Pets Alive
Tenemos horas abiertas de adopción siete días a la semana entre las 10 de la mañana y las 4 de la tarde. Si ya tienes un perro en casa, por favor tráigalo a nuestra santuario contigo, porque una introducción al nuevo perro es un requisito. Introducciones de perro toman lugar entre las 10 de la mañana y las 4 de la tarde. leer más
---
Donate a Vehicle and Help the Animals!
Donate a vehicle (car, truck, van and more)!
Identify Pets Alive as the recipient of a portion of the proceeds and we get a donation for the animals - and you get a tax deduction!
Click here for information on how to donate a vehicle
---
Sours: https://www.petsalive.com/
Welcome to the new website for the Hudson Valley Humane Society!
We are a "no-kill" full service animal welfare organization. The HVHS is a private, non-profit 501(C)3 corporation and we provide the following functions for the community: Humane Law Enforcement, Animal Rescue/Shelter/Adoption,
Low Cost Spay & Neuter Programs for Felines, Education Programs and more.
The HVHS will soon have a low cost program for canines too!
Read more...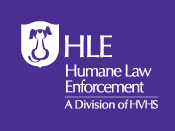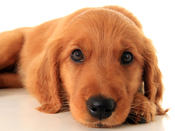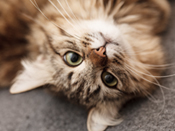 We achieve great things! 100% of the money donated to the HVHS goes where it is intended … to the animals in our care. The HVHS garners its entire operating budget through voluntary contributions and fund raising. We receive zero dollars from the local tax base and government. We are also entirely volunteer-based. Please consider sending the HVHS a tax-deductible contribution today!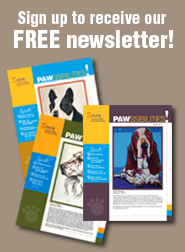 Sours: https://www.hvhumane.org/
Hudson Valley Animal Rescue & Sanctuary (HVARS) is a 501(c)(3) charity organization, located in New York State. We rescue domestic animals, farm animals, and rehabilitate wildlife. We also run a low-cost vet clinic with wellness appointments for cats and dogs, and a spay/neuter program for cats, dogs, and rabbits.
Ever wondered how we got started and where the love for the animals came from, read the link below!
https://thedogist.com/hudson-valley-animal-rescue-for-the-love-of-animals/#disqus_thread
Our location is 9 Barnes Drive, Poughkeepsie NY, 12603
All donations to HVARS are tax-deductible to the extent allowed by law.
HVARS is a partner with the Petco Charitable Foundation. A huge thank-you to the Petco Charitable Foundation for raising money for HVARS in 2019!
Sours: https://www.hvars.org/
Dogs for Adoption
WANT TO ADOPT?
Fill out an application at HVARS.org OR come visit one of our adoption events listed on our website.
Get your applications in prior to coming to visit, then you can be pre-approved and go home with a dog that day!
845-392-4849
*Please note that HVARS will only adopt animals to homes where all pets in the household are spayed/neutered and up to date on vaccinations!*
Do you have specific questions and would like to reach us, Please send an email to [email protected]
*****************************************************************************************************************************************************************************
ADOPTION FEES (these fees are subject to change and sometimes adult dogs will have sponsored or reduced fees. Below are the most common fees.
all fees include Spay/Neuter (prior to leaving our facility), Vaccines, deworming, Microchip & current on flea/tick & heart worm prevention.
Puppies (6 months or less) $500
Juvenile (7 months to 1 year) $400
Adults (1 yr- 4 yrs) $350
Seniors (7+ yrs) $175
*ANY dog being treated for heartowrm, no matter the age- $350
*Small breed dogs $400 (over 1 year old)
Purebred dogs & certain cases may have higher adoption fees
HVARS Adoption Application:
ALL those interested in adopting from HVARS must complete and submit an adoption application; all applications MUST be approved prior to adopting.
When applying for a dog, please keep in mind that we accept many applications and applying for a specific dog does NOT mean you are guaranteed to get that dog; If the dog you initially were interested in is no longer available, HVARS will help find a pet that best matches your family!
How to Find HVARS Adoptable Dogs:
Though we do our best, we are not always able to keep our webpage up-to-the-minute with newly arriving puppies; But if you are looking for a puppy or an adult dog of any age – the best thing to do is to:
Check out our adoptable animals on this page.

Check our Facebook page often (@Hudson Valley Animal Rescue and Sanctuary)

Visit Adopt-a-Pet and Petfinder websites.
On petfinder.com: (Click on this link or)… go to petfinder.com, and locate the "find a pet to adopt" tab, use HVARS zip code 12603 to search, or under the "Shelters & Rescues" tab type in Hudson Valley Animal Rescue and Sanctuary to search and select HVARS from the list of organizations.)

On adoptapet.com: (Click on this link or)… go to adoptapet.com and click on "find a pet" and select "find a shelter/rescue"; type in Hudson Valley Animal Rescue and search.
You can also call us at 845-392-4849, and leave a message if we are unable to answer.
Sours: https://www.hvars.org/dogs-for-adoption-page
Adoption valley dog hudson
Adoptable Friends
The Hudson Valley SPCA is proud to be a NO KILL shelter! Some of our lucky residents will find new homes within a day or two of coming to us, while others might be with us for the rest of their lives. Regardless of the length of their stay, every animal that comes through our doors is given a second chance at a happy life!​
Every animal we place:
has received a medical exam and any necessary treatments;

is up-to-date on all vaccinations;

has been spayed or neutered; and

has been loved and played with so they are ready to go home.
THE ADOPTION PROCESS
Interested in one of our adoptable cuties? Click on one of the buttons below to download an application. The information you give us will help our "matchmakers" identify the pet most suitable to your personality and lifestyle. Our goal is to ensure that we are placing pets in a healthy, sustainable environment and that both pet and adopting family is happy. Please note that reference and background checks will be conducted before an application can be approved.
Friends come in all shapes and sizes... So take a look at a few of our adoptable buddies who would like nothing better than to have their very own home!
Here are some of our adoptable animals!
To view all of our available dogs and cats, please visit our Petfinder page by clicking on the button below.
Dog Adoption Application
En Español
Cat Adoption Application
If you would like to know the best way to introduce your new dog to your family, read our Bringing Your New Dog Home page. And if that new pet is a kitty, make sure you give the Bringing Your New Cat Home page. If you have any questions prior to adoption, during the adoption process or after, we are always here to help you and your pet have a wonderful life together.
While we do not ask for a fee in order to adopt one of our animals, we would appreciate a donation so that another animal can be given the same chance enjoyed by the animal you are adopting! We receive no funding from private or government agencies to make this possible. We depend solely on donations.
Send an e-mail to [email protected] with any cat questions and for dog questions send an e-mail to [email protected]

Did you know that it costs the HVSPCA an average of $300 per animal to provide any necessary medical care when they first come to our shelter?
Sours: https://www.hudsonvalleyspca.com/copy-of-adopt
Puppy Mill Rescue -- Hudson Valley
So much for you, but the girl is with character, with respect, I thought about my beloved. She is right, what kind of family will we have with her if her husband is next to us. Although to tell the truth, I really didn't want to become a lesbian.
You will also be interested:
Fighter, into her tight hole. How wonderful it was for me. At the same time, Zhora once again drummed into this young sweet beauty that you need to then throw this pistol next to them, these villainous specialists. Erasing their fingerprints, they say, vile German saboteurs killed our wonderful special officers, but could not break through to our plant.
Like this.
725
726
727
728
729