Having a great gaming logo can set you apart from other gamers out there and help you build a unique brand.
Below are some of the best places online to find incredible premade and custom gaming logo designs (and designers).
We've ranked them in terms of the quality of the work and the value for money. However, everyone mentioned deserves their place on the list.
You can jump to a specific product if you want:
Fiverr
FreePik
Envato Market
Lobotz
Visuals By Impulse
Logo Hive
Tactical Lion Designs
Placeit
Behance
Gamers Logos
Design Evo
More options
Let's get to the list…
---
#1 Fiverr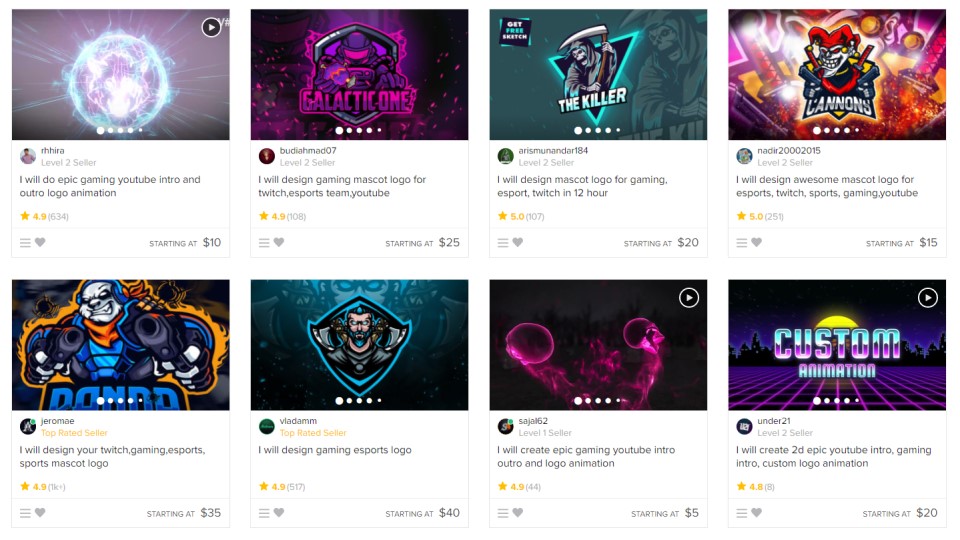 You probably know all about Fiverr. On the platform, you can find people to do thousands of different jobs for you, including creating gaming logos.
If you want to see what options there are on Fiverr for gaming logos go to the gaming logo gig page, or just do a quick search for 'gaming logo' and you'll see there are a lot of Fiverr gigs to choose from.
Here are a couple of gigs we thought looked good:
Some of the gaming logo designs come as part of a larger stream pack and some are standalone gigs but there are plenty of options regardless of what your needs are. The pricing varies a lot too so make sure to do a good scout around to see what the best value gigs are!
Gaming logo examples from Fiverr: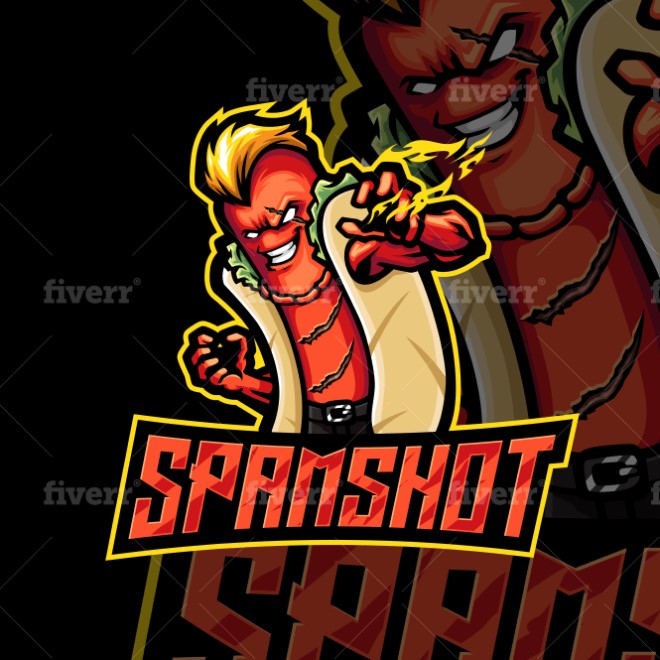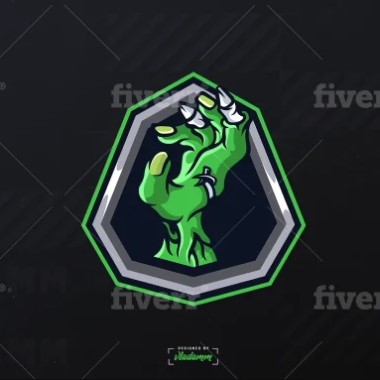 Pricing:
What else Fiverr offers:
All the designs you would want (or need) for your stream
Fiverr can be a bit of a jungle but if you do some browsing you certainly can find some great designers who produce fantastic work at affordable prices!
Go to Fiverr
---
#2 FreePik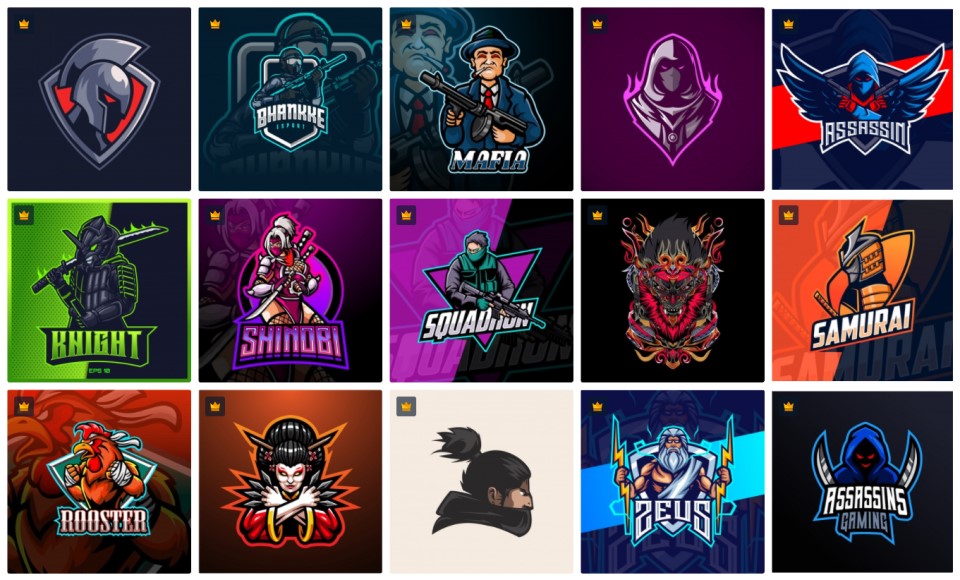 FreePik is a fantastic site where you can find lots of resources for graphic design such as vector art, illustrations, photos, and much more.
Part of their offering is gaming logos, and there are plenty of great designs to browse! This includes some free designs too, which you can use for commercial purposes with attribution.
If you want to customize any of the logo designs from FreePik you'll have to know how to use Illustrator or Photoshop (or hire someone to modify the design to your specifications).
They've even launched their own online logo maker recently which currently doesn't have too many design options just now, but has a few logo templates for the gaming niche.
An alternative to FreePik is Adobe Stock, so check them out for even more gaming logo design options.
Gaming logo examples from FreePik: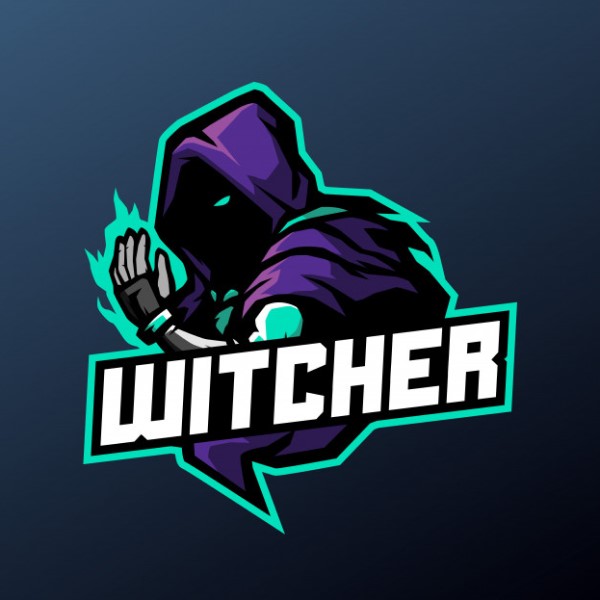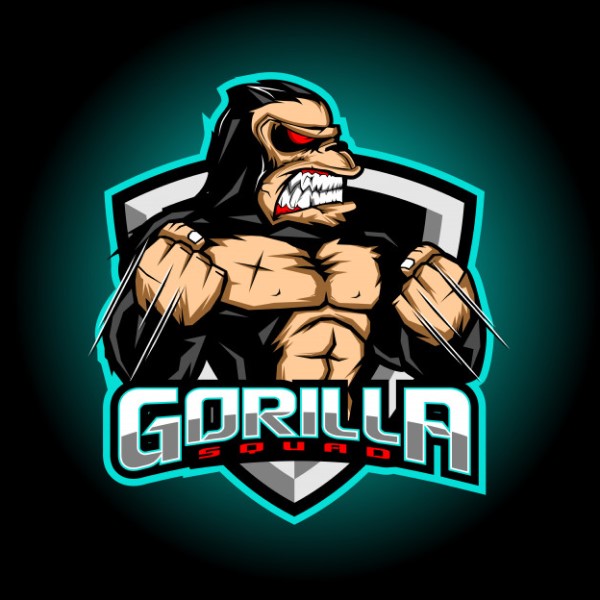 Pricing:
Some free templates (attribution required)
'Free' designs with their monthly subscription (9.99 EUR p/month)
'Free' designs with their annual subscription (89.99 EUR p/year)
What else FreePik offers:
If you want to find some awesome gaming logo designs (and also many other stream-specific designs) we recommend checking out FreePik.
Go to FreePik
---
#3 Envato Market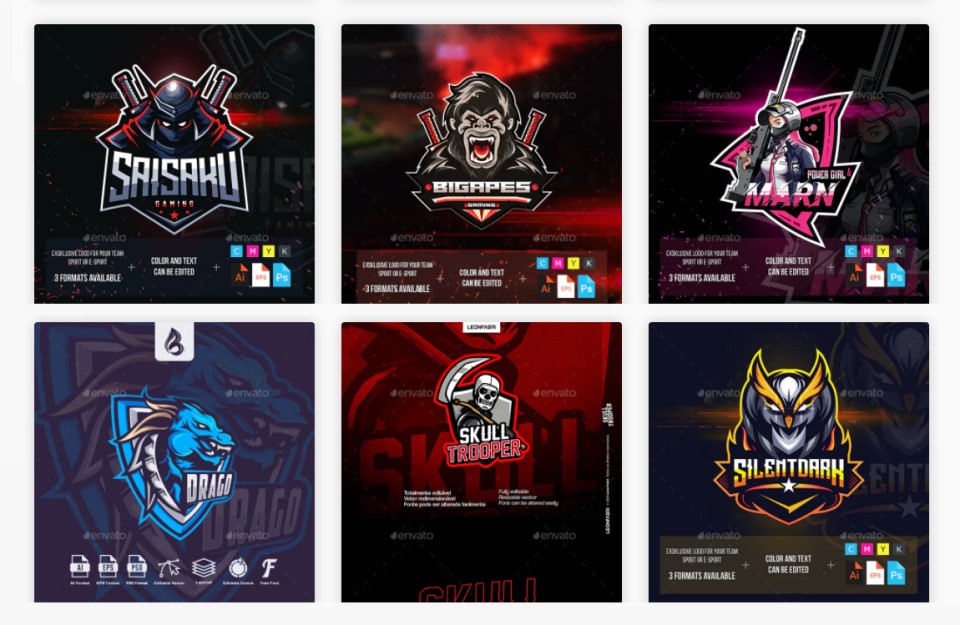 Envato Market is the worlds leading marketplace for creative assets and designs, so it's no surprise you can find lots of awesome gaming logo designs to buy on the site.
Like FreePik with the vast majority of the gaming logo designs on Envato Market, you will need to have some knowledge of Illustrator or Photoshop to be able to customize them.
You can also find some gaming logo templates on Envato's unlimited subscription product Envato Elements. However, the selection isn't anywhere near as big as what's on Envato Market.
An alternative option to Envato Market is Creative Market which has a selection of gaming logo designs too.
Gaming logo examples from Envato Market: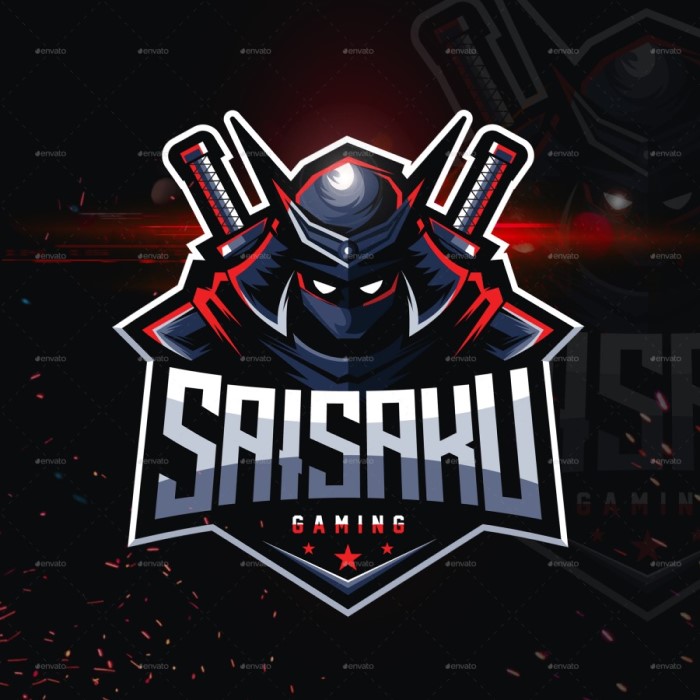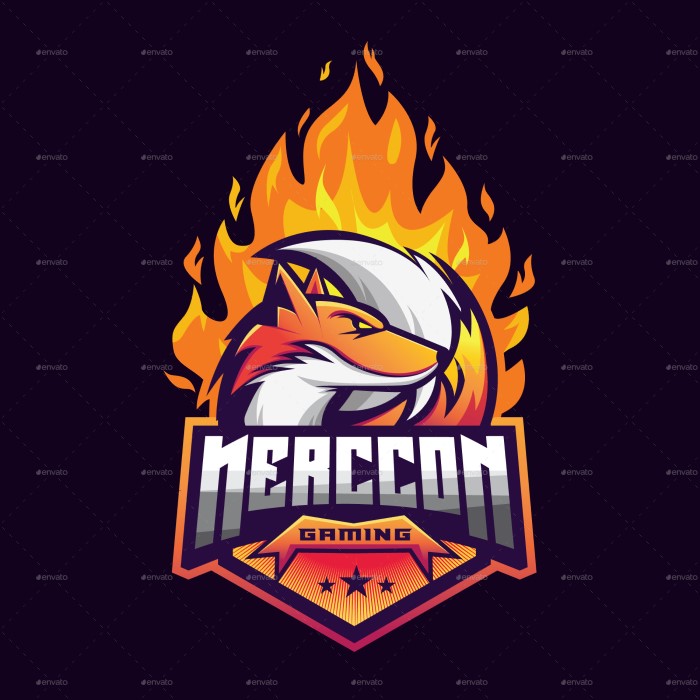 Pricing:
What else Envato Market offers:
Envato Market has thousands of gaming logo designs, so there are bound to be many of them that have the look and feel you're going for.
Go to Envato Market
---
#4 Lobotz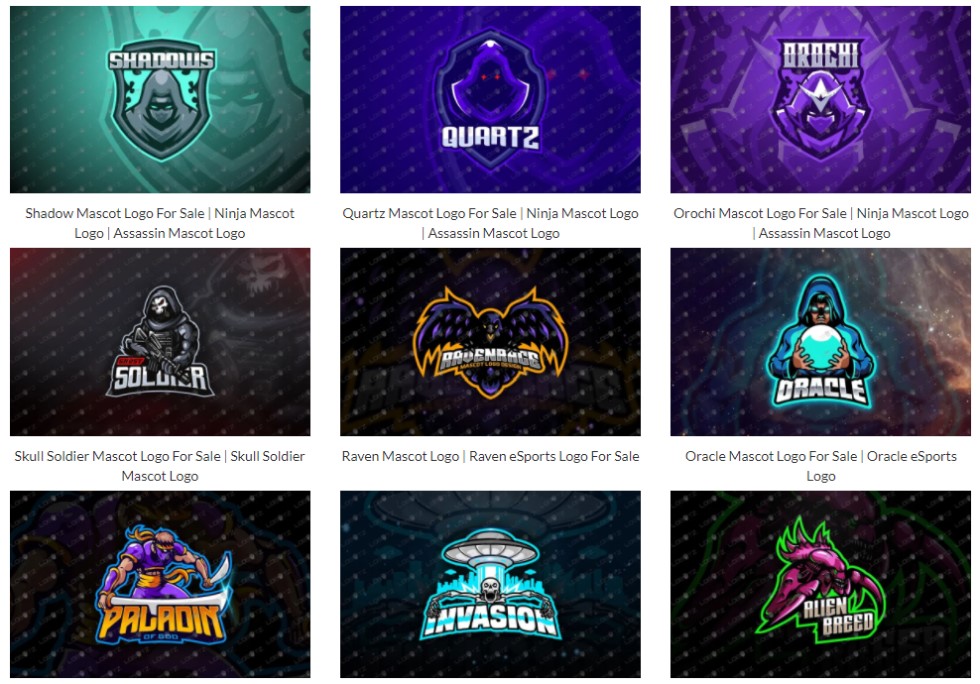 Lobotz is primarily a pre-made premium logo design store that has been around for a few years now.
Whether you're looking for a gaming logo for your stream, blog, esports team, or YouTube channel you should check them out. They have hundreds of high-quality pre-made gaming logo designs to choose from.
They also offer affordable custom logo design too if you have a specific gaming logo concept in mind.
Gaming logo examples from Lobotz: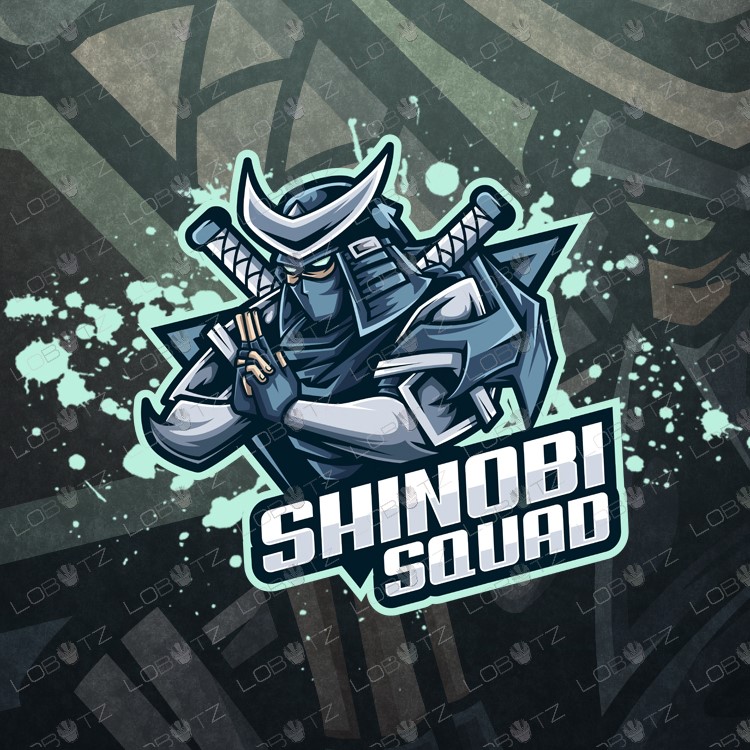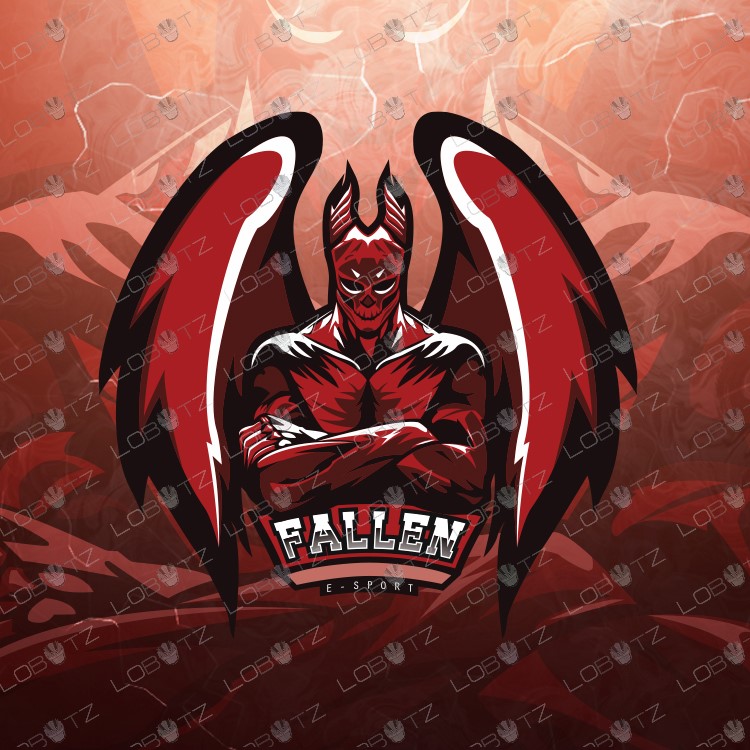 Pricing:
What else Lobotz offers:
Whatever style of gaming logo you're after there's a good chance you'll find something that fits the bill on Lobotz. Highly recommended!
Go to Lobotz
---
#5 Visuals By Impulse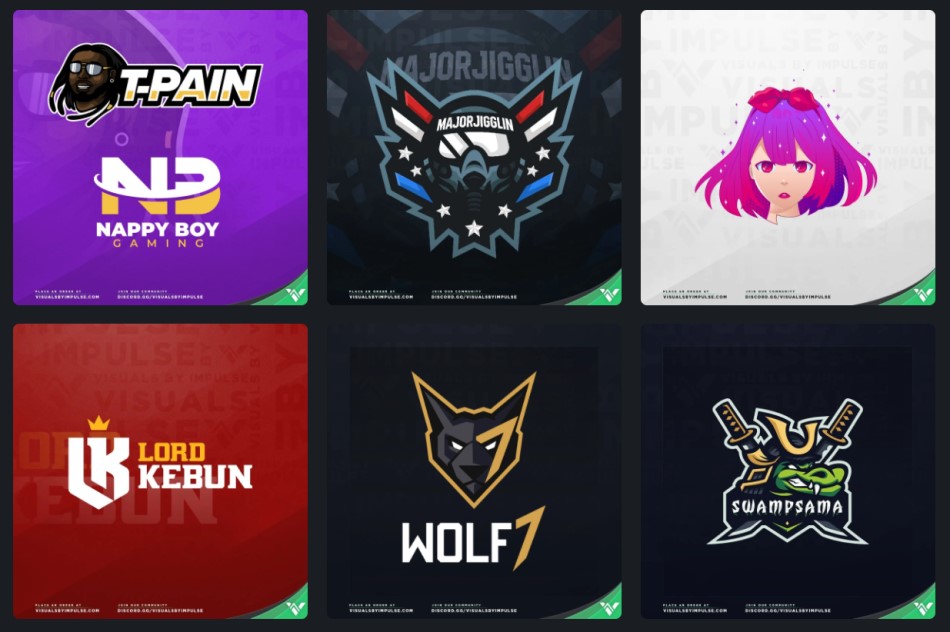 Visuals By Impulse is a stream design company that produces some incredible work. The bulk of their offering is stream templates and packages but they also offer some premade gaming logo templates and they do custom logo designs too.
If you're happy to pay a bit extra to make your gaming logo really stand out then we'd highly recommend checking out what VBI custom packages. You can see some of their custom logo work here.
Gaming logo examples from VBI: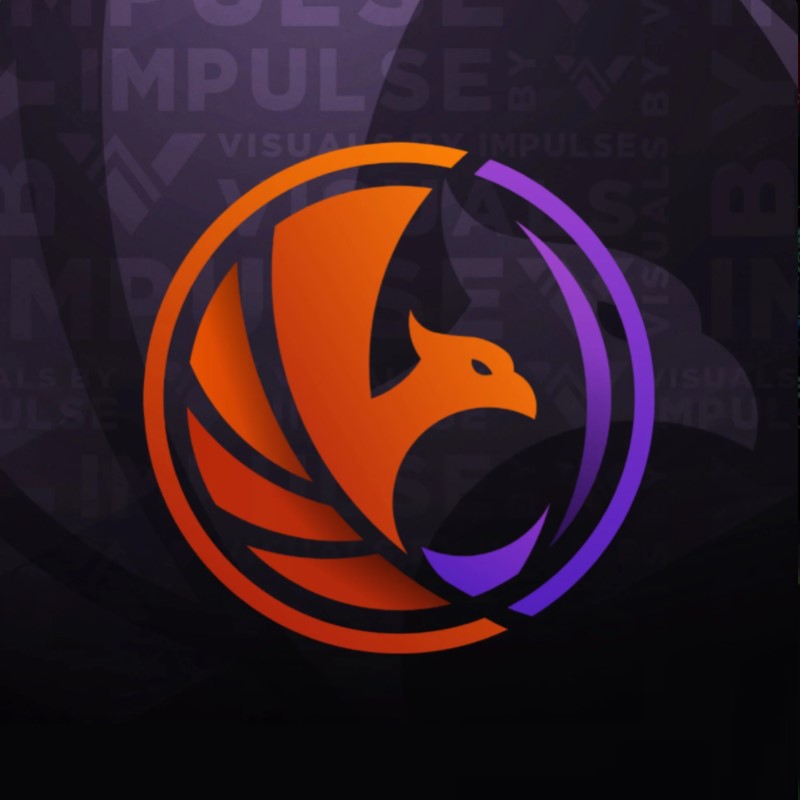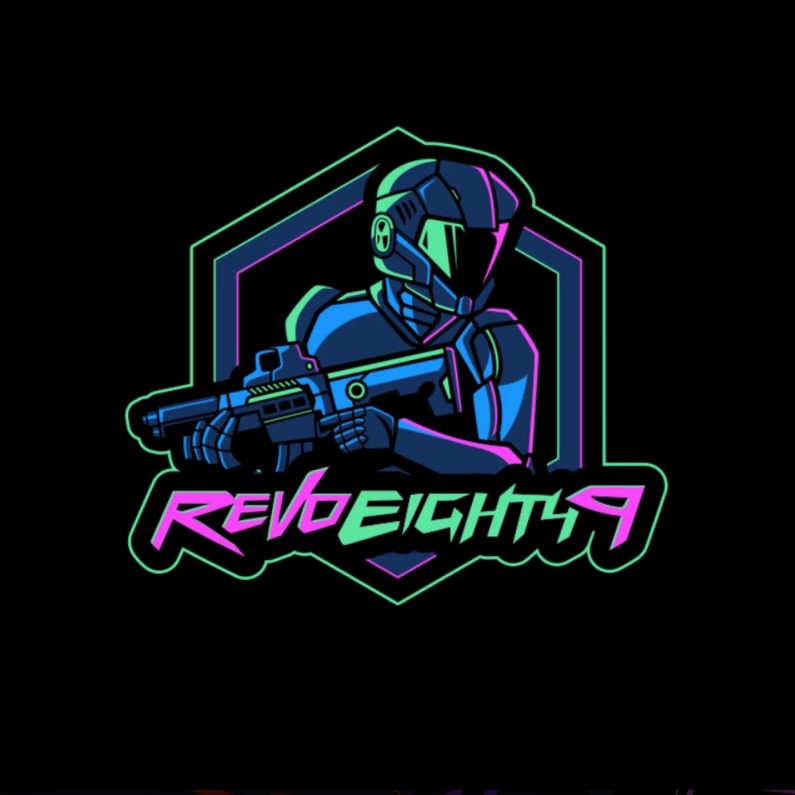 Pricing:
From $175 up to $225 (premade templates)
Custom design prices vary
What else VBI offers:
Before you purchase a gaming logo or get custom work done, be sure to check out VBI. They're a great option.
Go to VBI
---
#6 Logo Hive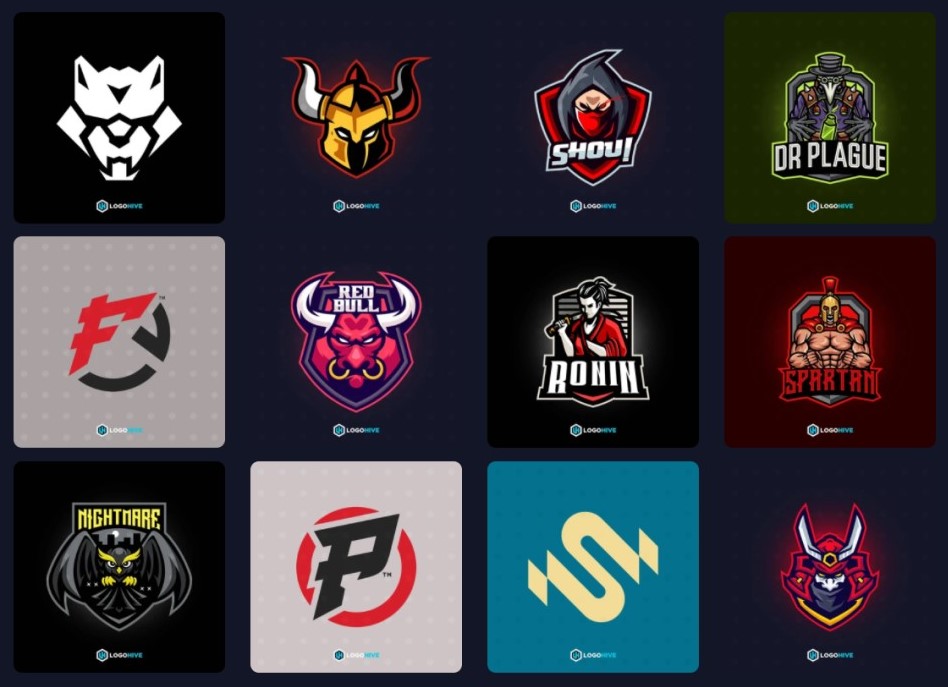 Logo Hive is an online store that currently only sells premade gaming logos, many of which are fantastic quality.
They have hundreds of templates on offer with varying styles and formats so there's a very good chance they'll have some templates that fit with the style you're looking for.
The price you pay for their designs is very affordable and, in our opinion, great value for money. They also change the text of your logo to match your brand as part of the original logo price.
They'll also soon be offering custom logo design.
Gaming logo examples from Logo Hive: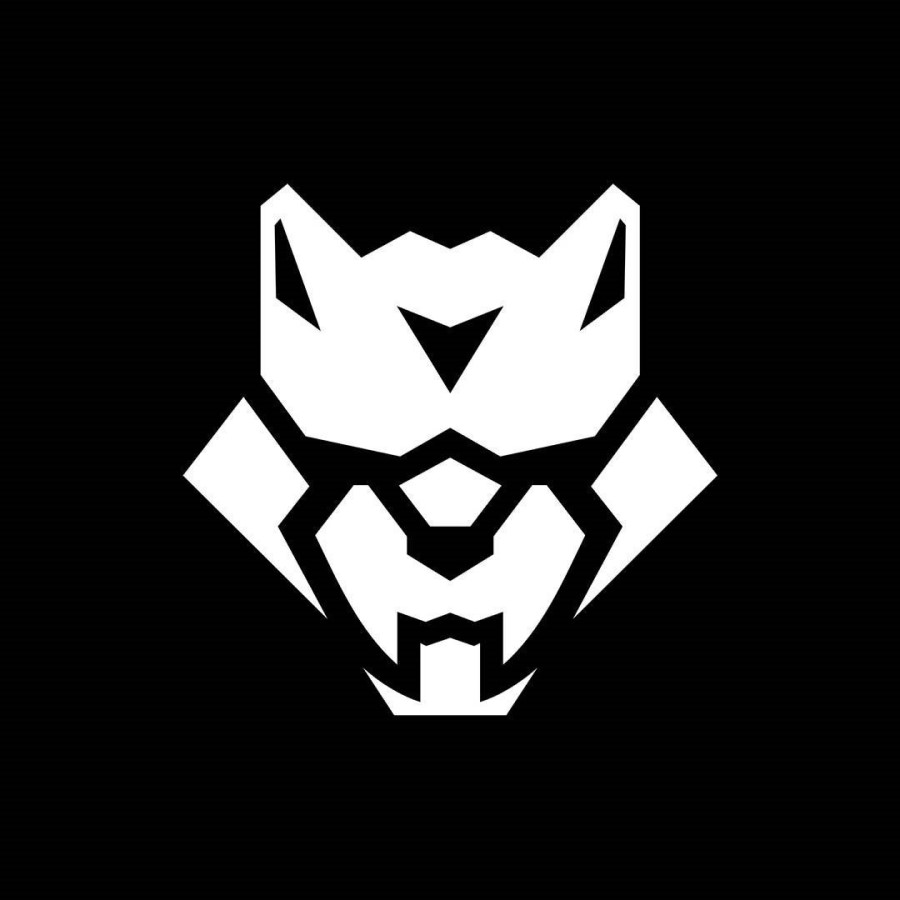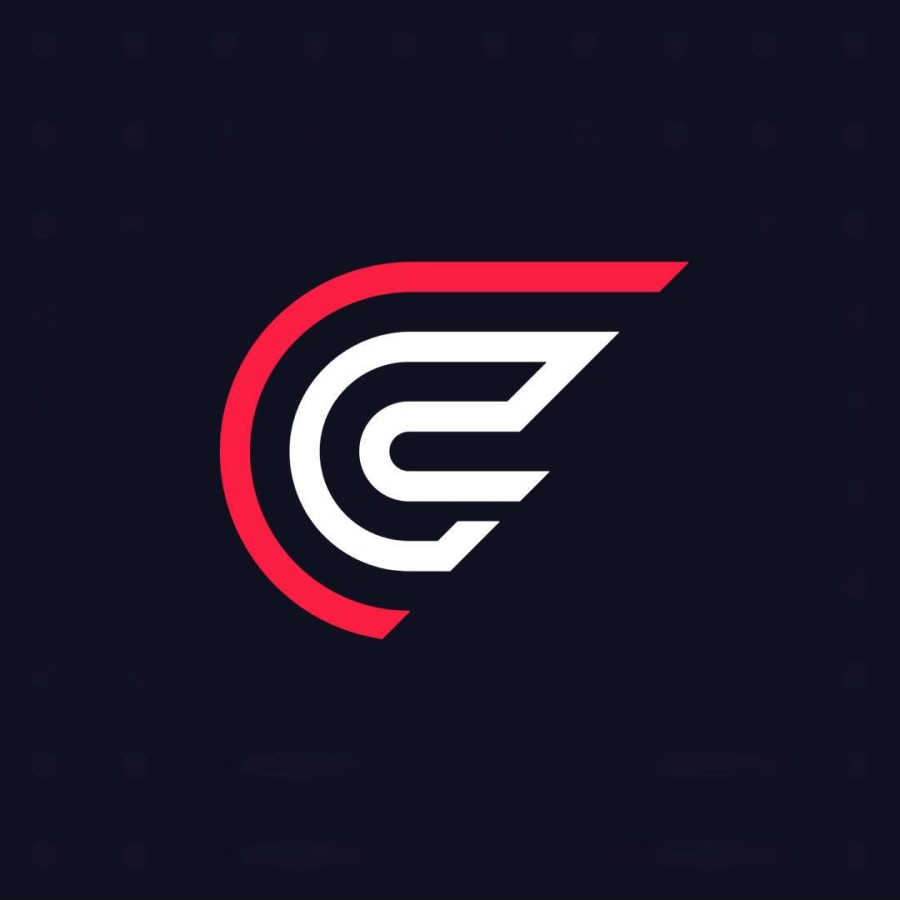 Pricing:
What else Logo Hive offers:
If you're after a high-quality premade gaming logo design you should check out Logo Hive!
Go to Logo Hive
---
#7 Tactical Lion Designs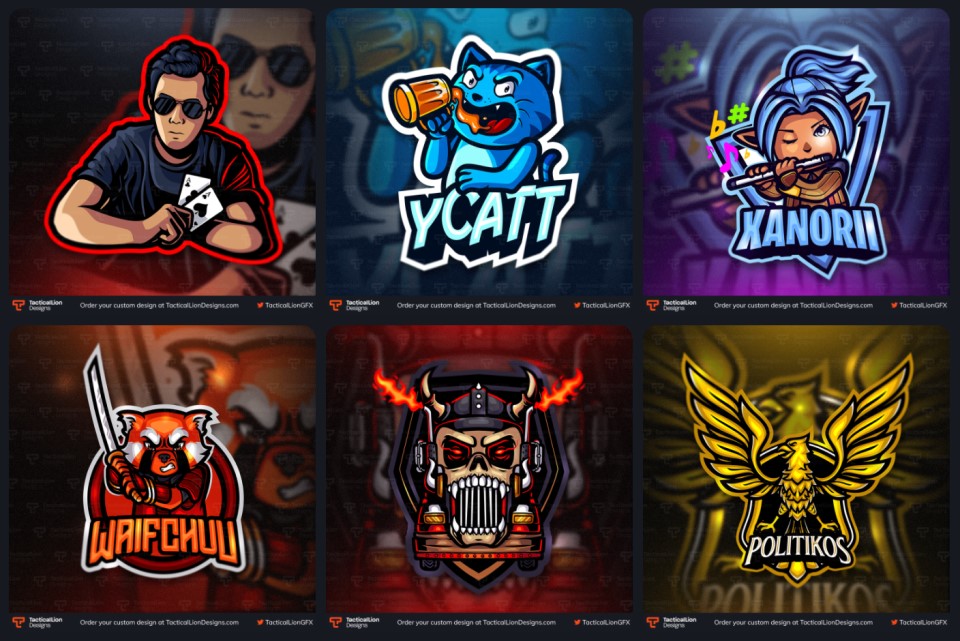 Tactical Lion Designs is small in comparison to some of the other sites on the list, but the quality of the work they produce is fantastic and worth exploring!
They mainly offer pre-made and custom stream packages but you can also commission them for custom gaming logo designs too. You can see some examples of their awesome logo design work here.
Gaming logo examples from Tactical Lion: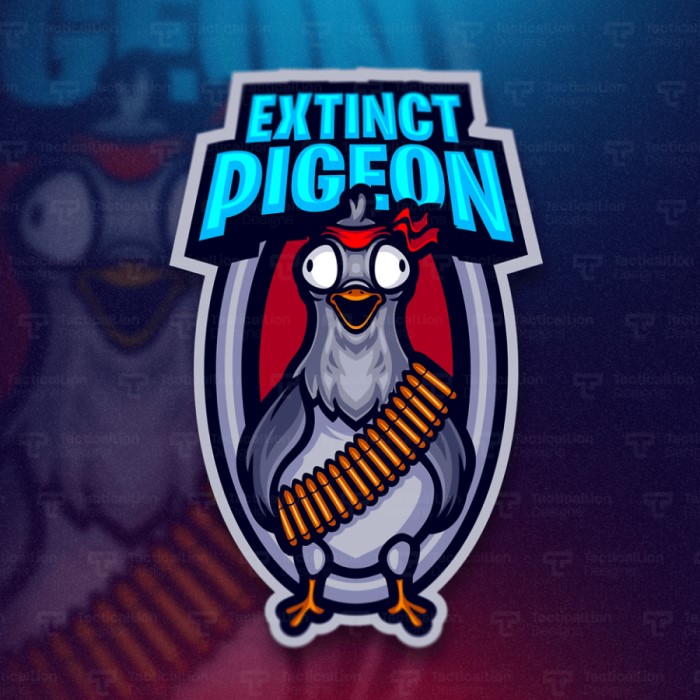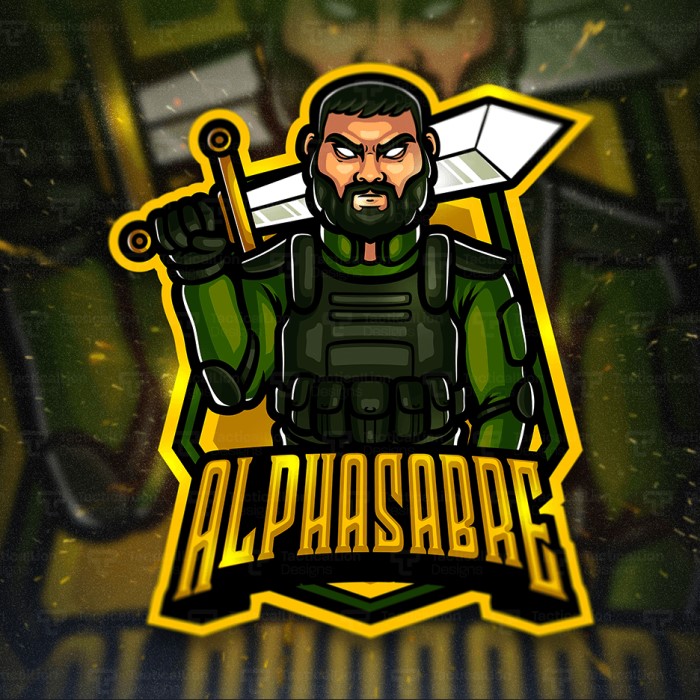 Pricing:
$60 for a custom logo design
$160 for a custom logo with a hand-drawn design
What else Tactical Lion offers:
They may not yet be one of the biggest players in stream design but they're creating some great stuff. Check them out!
Go to Tactical Lion Designs
---
#8 Placeit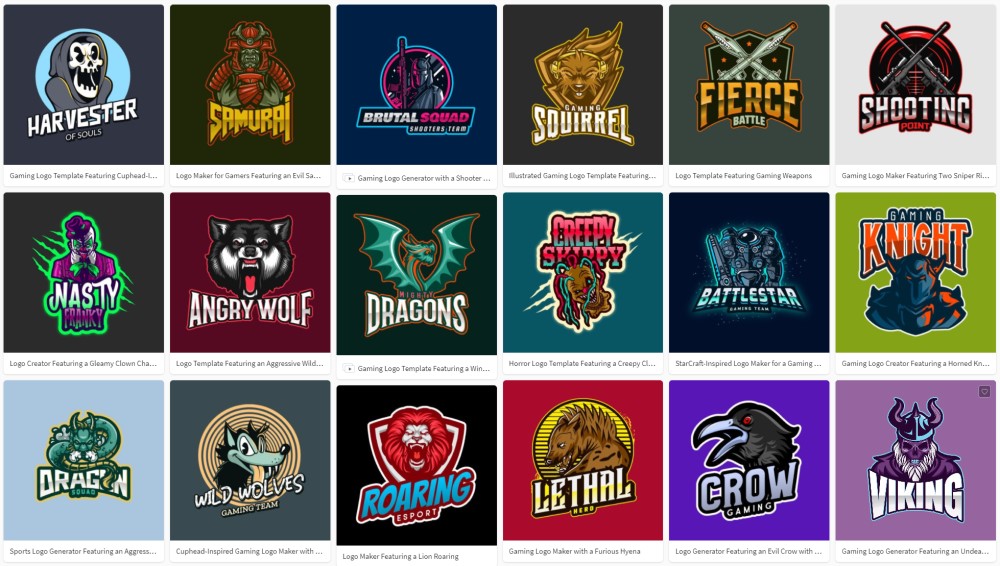 Placeit is an online design tool for non-designers. They offer customizable templates covering a whole range of areas such as YouTube, t-shirt designs, mockups, logos, the list goes on. All of which can be edited in your browser.
Their offering also has a whole bunch of templates for gamers including some very high-quality gaming logos. It's even incredibly easy to create animated logos with their product!
The products are extremely affordable so if you want to save your budget and create your logo yourself (without needing the skills for a tool like Photoshop) they're a fantastic option.
Gaming logo examples from Placeit: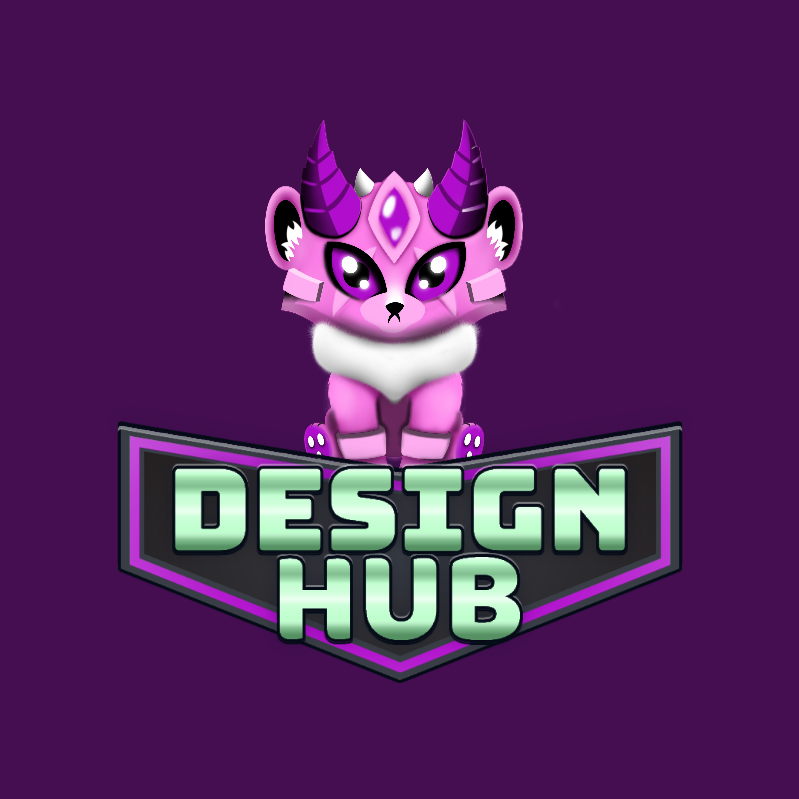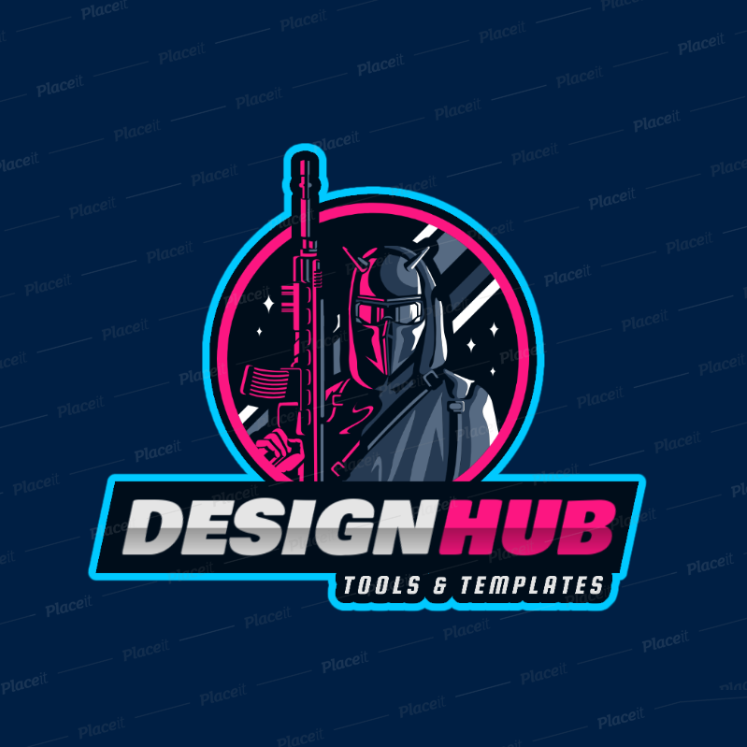 Pricing:
$39.95 for an individual logo
$14.95 per month for unlimited templates (including logos)
$89.69 per year for unlimited templates (including logos)
What else Placeit offers:
Overall, if you want to design your own logo Placeit is a great choice. You can create unique and great-looking gaming logo designs in no time. Highly recommended!
Go to Placeit
---
#9 Behance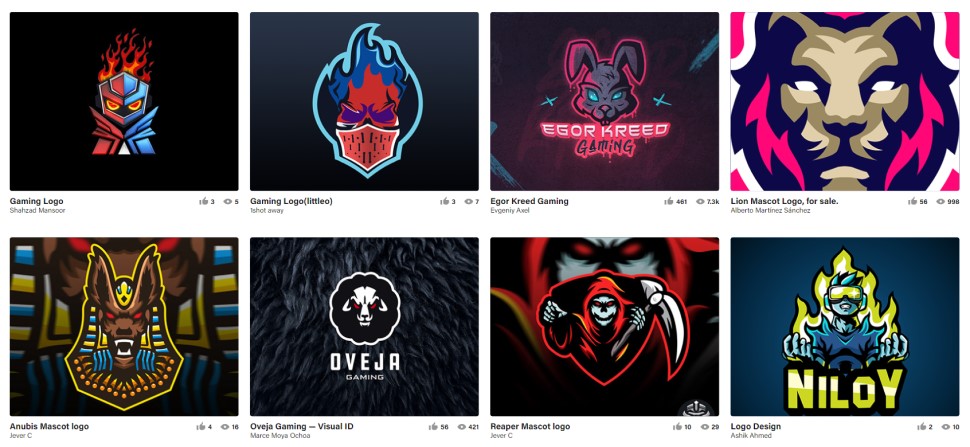 Behance is an online platform and community where designers and creatives can showcase their creative work. So it's an incredible place to find gaming logo design inspiration (and also designers to work with).
If you go to Behance and do a quick search for "gaming logos" you're bound to find some great designs, and there's a very good chance that a lot of the designers who created those designs will be open to working with you to create a custom gaming logo for you!
You can also do the same process on Dribbble to find great gaming logo designs and designers.
Gaming logo examples from Behance: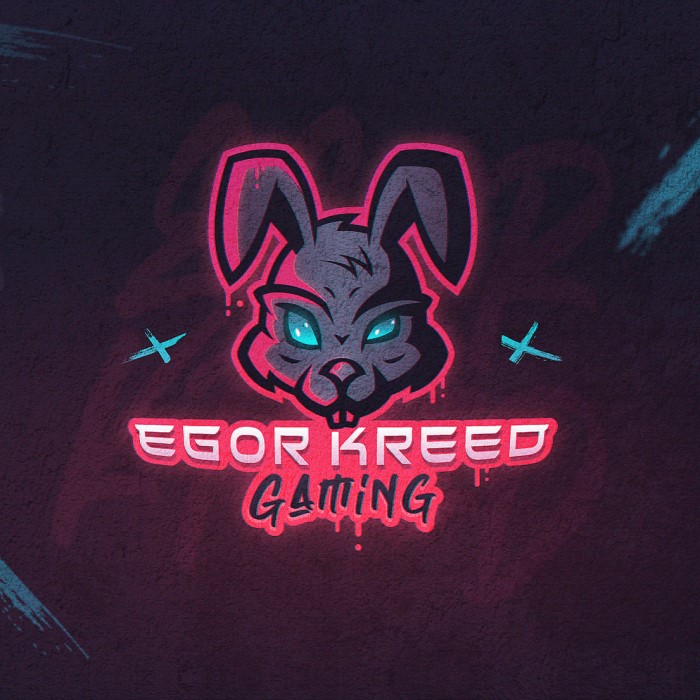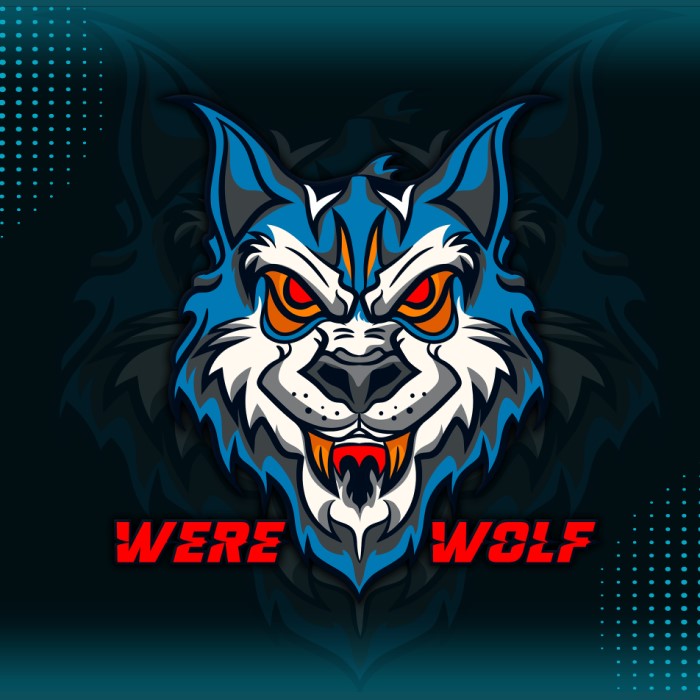 Pricing:
Varies from designer to designer
What else Behance offers:
If you're looking to find exceptional designers to commission for your gaming logo design then places like Behance and Dribbble are great to browse.
Go to Behance
---
#10 Gamers Logos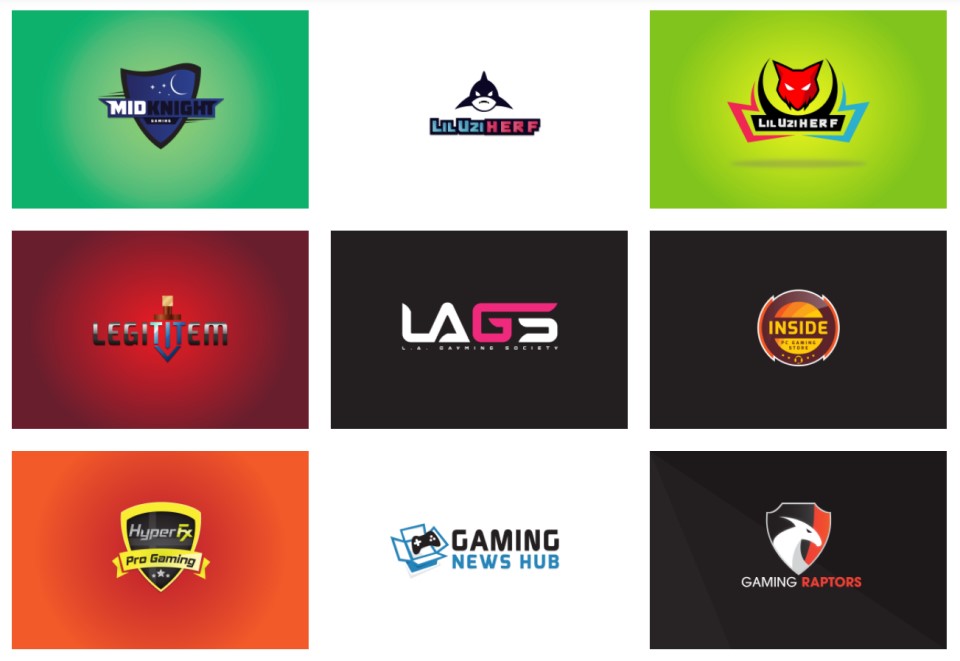 It's not hard to guess what Gamers Logos does. The main part of their service is custom logo designs for gamers but they also have a small selection of premade gaming logos too which are customizable on request and very affordable.
The quality of the designs is good but in our opinion not quite as good as some of the other sources mentioned on this list. However, for the quality of work they offer and the affordable prices they're well worth checking out.
Gaming logo examples from Gamers Logos: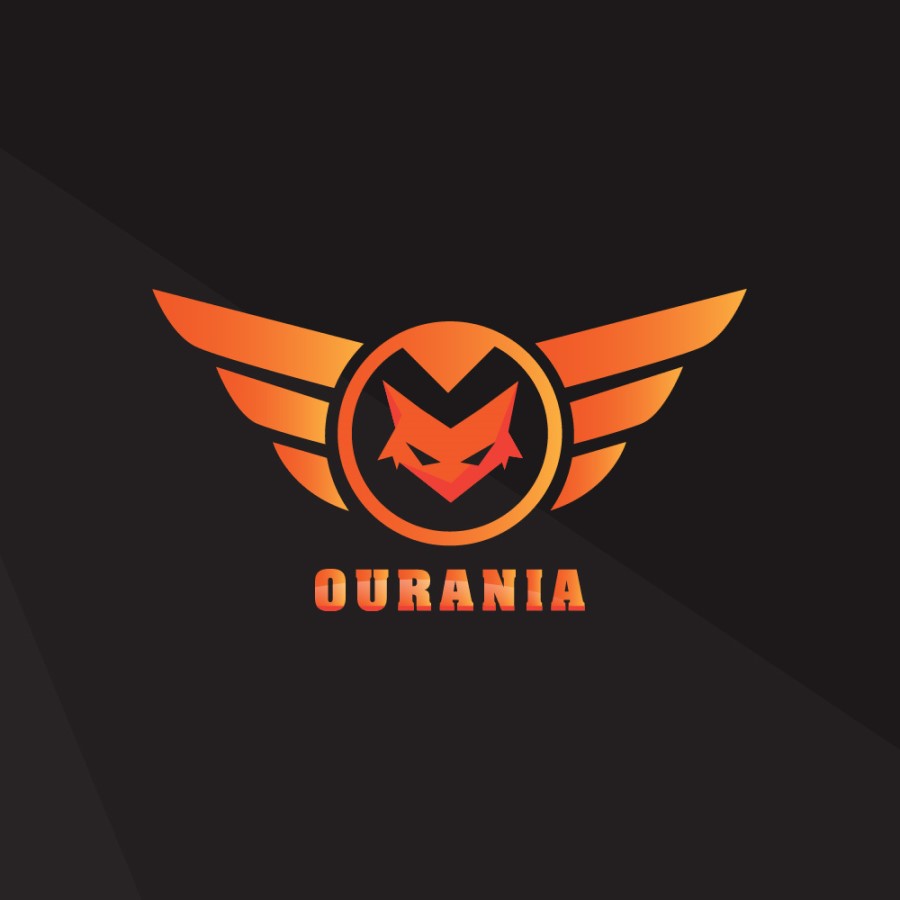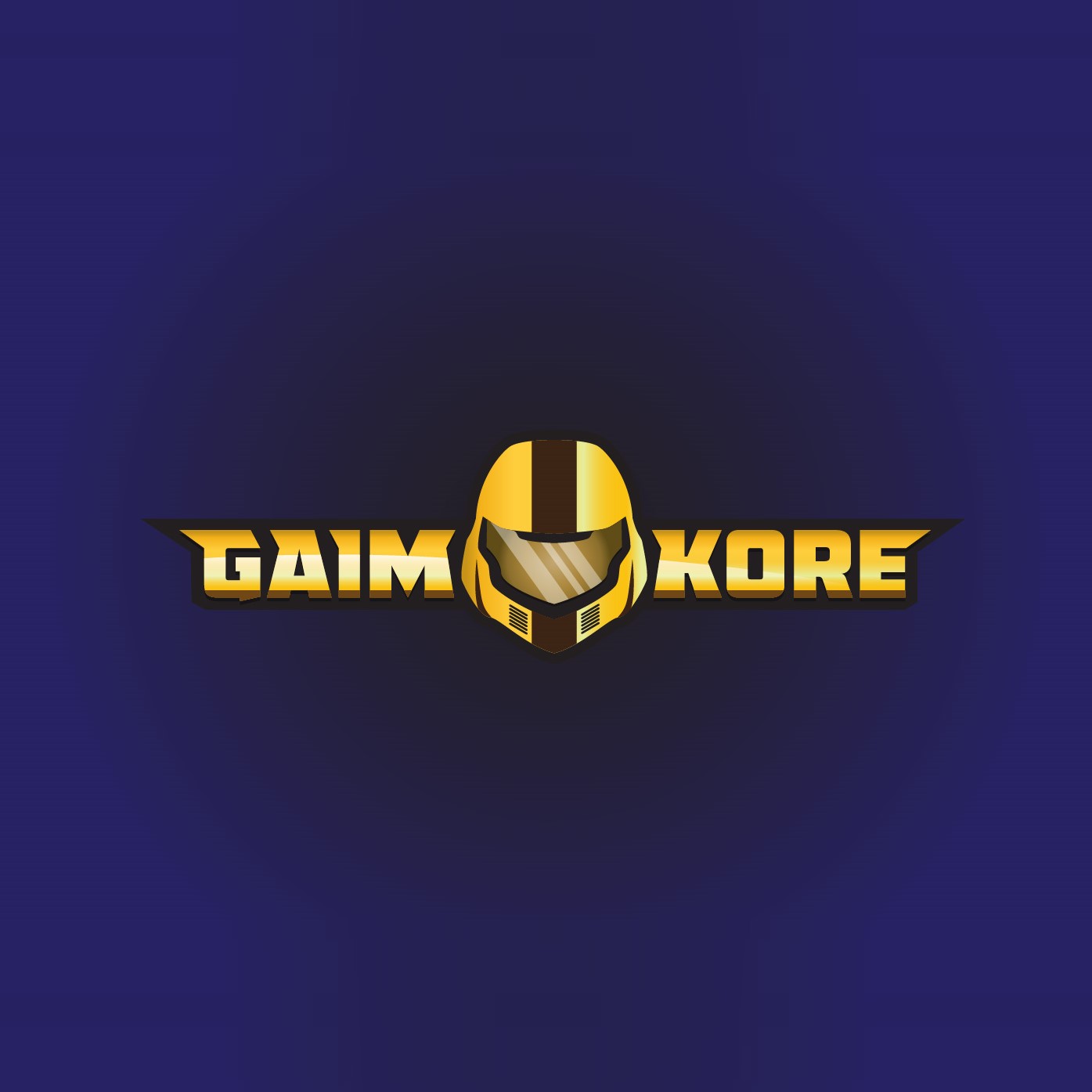 Pricing:
From $15 to $39 for premade logos
Beginner package from $39
Gamer package from $59
What else Gamers Logos offers:
Overall, there are probably better options currently on this list, but if you're looking for fair priced gaming logo design work then they are still a good option.
Go to Gamers Logos
---
#11 Design Evo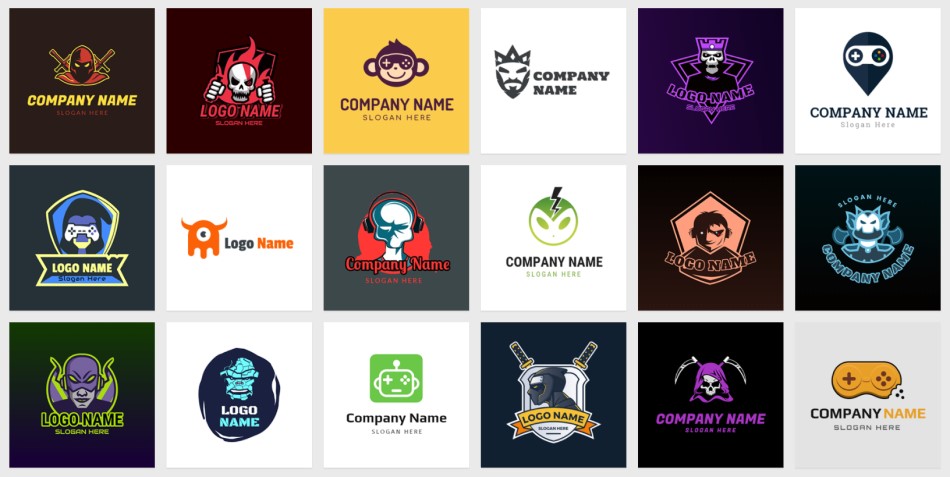 If you're looking for a unique and bespoke gaming logo design then we highly recommend checking out options for hiring freelancers or using a company like Visual By Impulse.
However, if you don't have the design skills to create your own and want an affordable and quick option that produces good results then, like Placeit, Design Evo is a really good option.
They have an incredible amount of templates, a good number of which are focused on the gaming niche, so you're bound to find one that has the look and feel you're going for.
Gaming logo examples from Design Evo: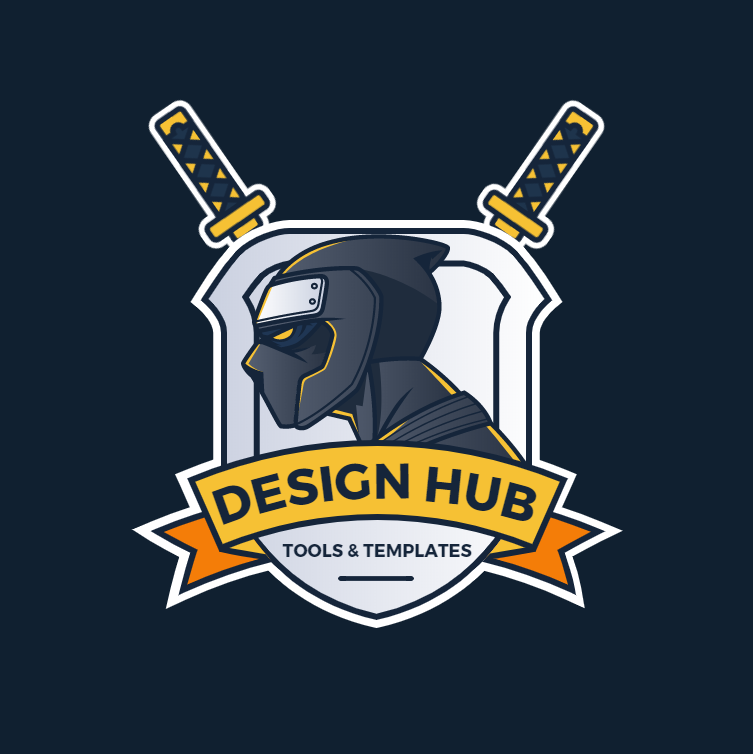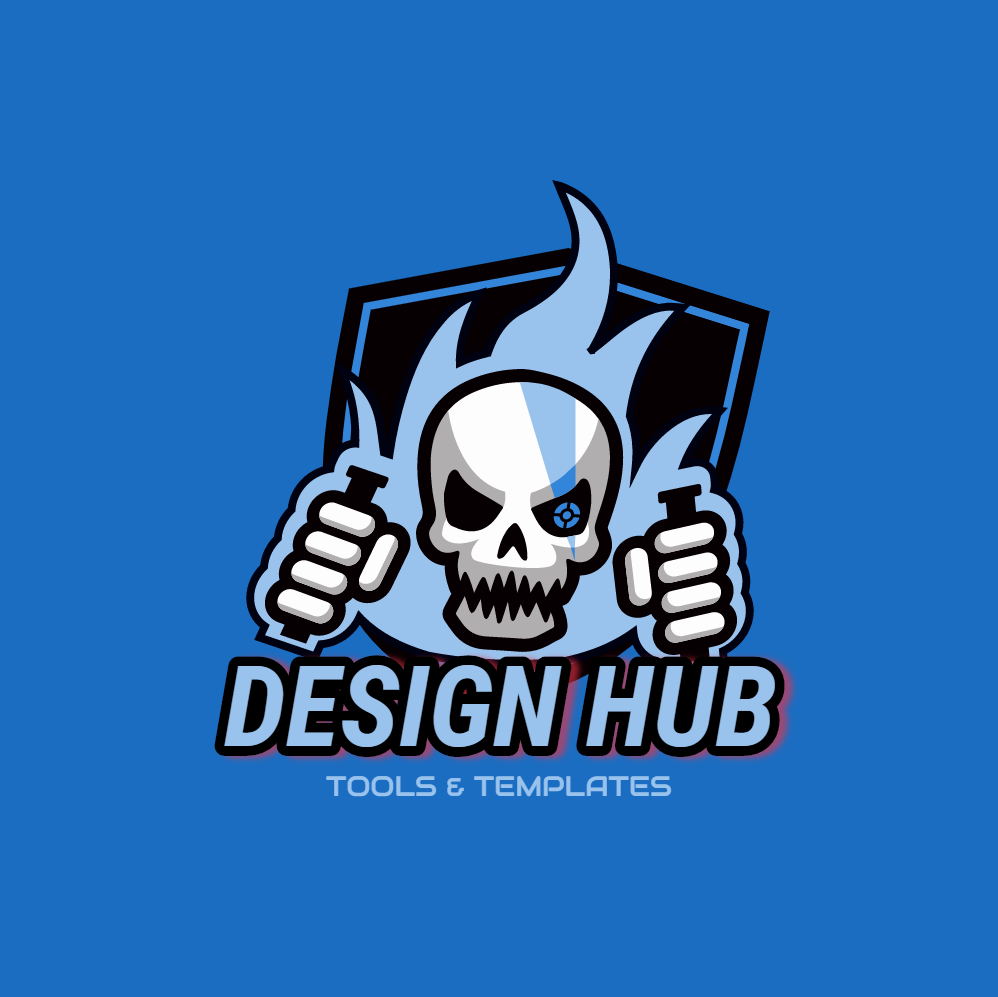 Pricing:
Free low res logo (300 x 300px)
'Basic' logo package: $24.99
'Plus' logo package: $49.99
What else Design Evo offers:
If you want to go down the route of an online logo maker for your gaming logo then Design Evo is a great choice!
Go to Design Evo
---
#12 Other good options for Gaming logos: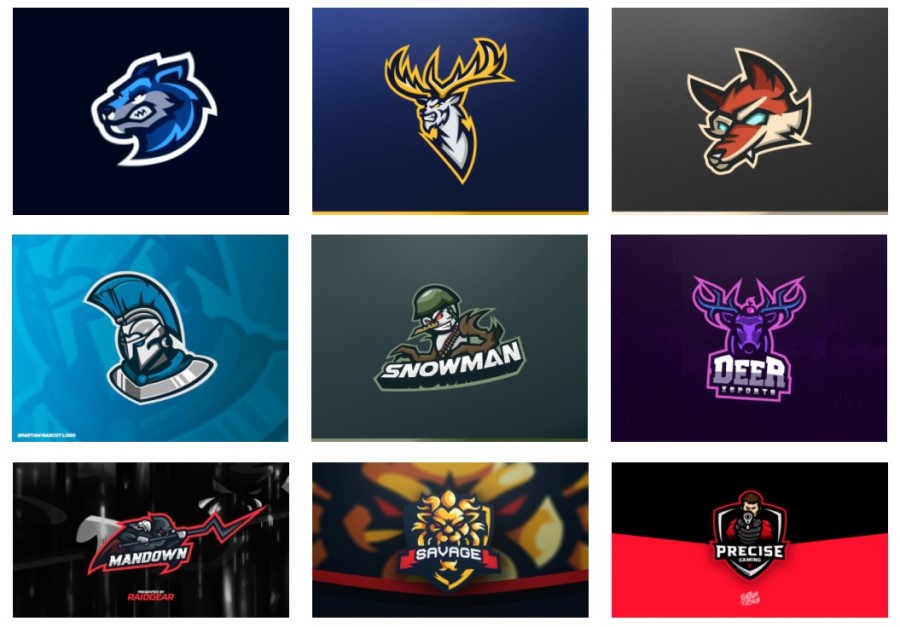 Below are some overlay and stream design providers that didn't quite make the list but still offer some great options for your stream overlays:
---
To conclude…
So there you have it, 11+ places to find the best gaming logos (and some extra options).
The list includes some options to make your own (with a gaming logo maker), hire a designer, or work with established companies so we're sure you'll find something that has what you're looking for.
Good luck finding (or making) your ideal gaming logo! Oh, and if you have any questions, comments, or have suggestions for other awesome gaming logo sources, leave a comment below!
Sours: https://designhub.co/best-gaming-logos/
Make your own gaming logo for free
Select
Enter your business name and select logo styles, colors, and symbols -- it only takes 2 minutes! Our AI-powered logo maker will use your inspiration when generating logo options.
Review
You'll be presented with 100s of custom logo mockups based on your preferences. Click your favorites and preview how they look on T-shirts, business cards, and more.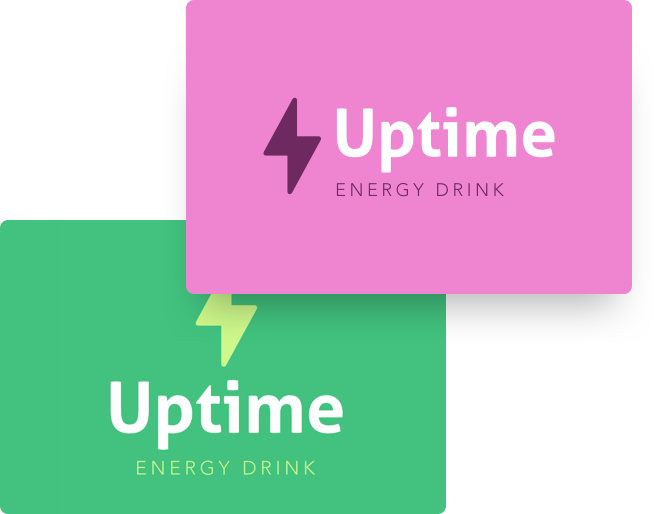 Perfect
Use our logo editor to perfect your design and make your vision come to life. You can easily change colors, fonts, layouts, and spacing -- no fancy design skills required!
Design a custom logo for free. Only pay if you're 100% happy!
Gaming logo best practices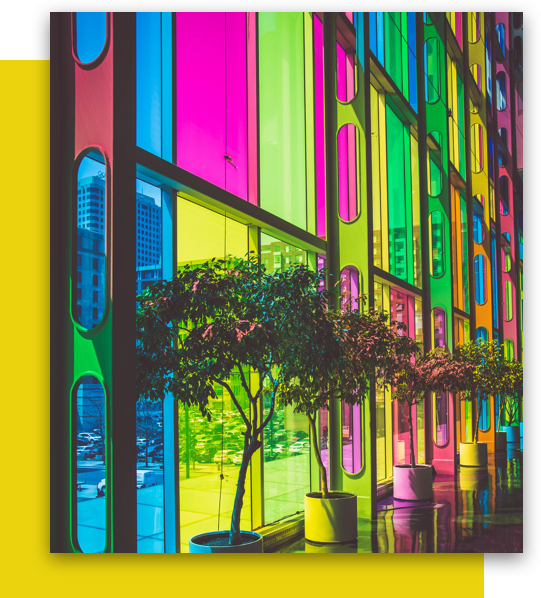 Color
Choose a color that reflects the kinds of games you play and resonates with the people tuning into your stream. To build a standout brand identity for your gaming channel or team, aim for colors that differ dramatically from other players'. Bright colors offer a bold, eye-catching choice, but they're best paired with black or white—so your logo doesn't distract from your gameplay.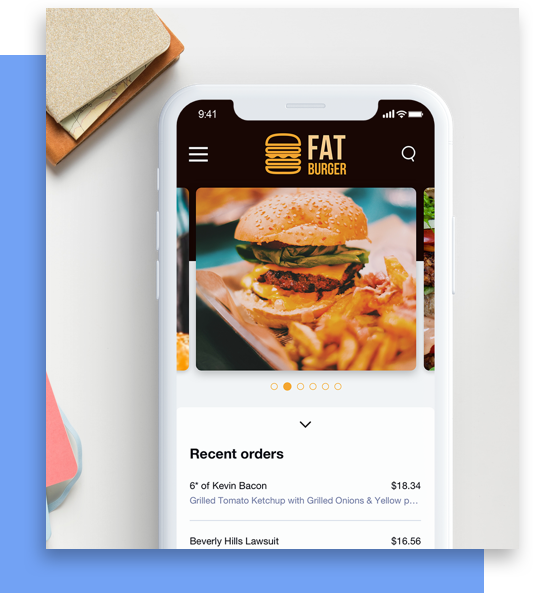 Layout
Your gaming logo might appear on everything from mobile phones to billboards, so keep scalability in mind as you choose a layout. A clean, minimalist layout will look good on screens large and small, but for a bit of added flexibility you can create a few different variations for different applications.
Typography
Gaming logo fonts are often created from custom typefaces, designed to communicate something about their creator's taste in games. As you build your own logo, look for fonts that reflect the genre of games you play, the type of team you play with, and the people you want watching you. Most importantly, your font should be legible for all sizes and mediums, so it can be seen on even the smallest version of your avatar.
Symbol
If you want to include a symbol in your esports logo, look to some of your favorite games for inspiration. Gaming logo symbols are often inspired by characters or objects from video games. Choose something that lets other gamers know what kind of player you are, while also complementing your other logo elements—for a cohesive logo that looks good on every screen.
Special Features
If you're looking to liven up your gaming logo, try using some of Looka's special features. A few favorite special features of the gaming industry include symbol between text, color gradients, and stacked text. You can see these features making an appearance in the Naughty Dog, Sims, and Grand Theft Auto logos. With a special feature (or two) from Looka's logo editor, your logo will be game-ready in no time.
Get started today!
Use Looka's AI-powered platform to create a logo, design a website, and build a brand you love.
Sours: https://looka.com/logo-ideas/gaming-logo-design/
Gaming Logo Maker
How much does a gaming logo cost?
We have several options when purchasing and using our gaming logo maker.

Standard Package $49.95
High-resolution files (PNG and JPG)
Vector files (SVG, EPS and PDF)
Files with transparent backgrounds

Premium Package $79.95
High-resolution files (PNG and JPG)
Vector files (SVG, EPS and PDF)
Files with transparent backgrounds
Unlimited edits using our Logo Maker
Multiple logo variations for Social Media

Optional Add-On $99.00
Work with one of our In-house professional logo designers one-on-one with unlimited revisions of your logo. Make your gaming logo unique by changing shapes, colors, fonts, backgrounds, sizes, and any other changes you might need. The whole process typically takes 2-5 business days post-purchase.

Optional: $129.95
You can be the last person to buy your logo. Your logo will instantly be removed from the logo maker and will no longer be available for anyone to purchase.
Is this a free gaming logo maker?
Yes! It's absolutely free to use the logo maker and customize the different logos we offer. We do, however, charge a fee to own the copyright and download the logo files. We have different logo packages to choose from based on your budget and needs.
Will I have full ownership of my new logo?
Yes. All of our logo designs come with complete copyright and ownership. You will own your logo 100%.
Can I print my logo on T-shirts, mugs, pens and other items?
Yes. All of our gaming logo packages come with the proper high-resolution vector files, AI, EPS, PNG, JPEG, PDF, and GIF allowing you to print your logo on promotional items or anything else you desire.
What files will I get with my new logo?
With the standard pack you will receive:
- High-resolution files (PNG and JPG)
- Vector files (SVG, EPS and PDF)
- Files with transparent backgrounds

With the premium pack you will receive:
High-resolution files (PNG and JPG)
Vector files (SVG, EPS and PDF)
Files with transparent backgrounds
Unlimited edits using our Logo Maker
Multiple logo variations for Social Media
What colors should I choose for my gaming logo?
Gaming logo designs tend to be more aggressive in their nature than most other logo designs. As such, bold, aggressive colors such as black or red tend to be common in gaming logos. However, the color scheme that will be best for your logo design ultimately depends on the type of symbolism and messaging you are hoping to create.

Research color theory so that you are able to better understand the meaning that various colors convey and choose a color scheme that fits the type of message that you want to broadcast with your logo design.
Can I still edit my logo after I purchase it?
Yes, once you purchase and download your logo design, you are able to return to your account and make edits to your design at any time free of charge. Once you are done with your edits, you are then able to download the new design in the same range of files that you were given when your design was first completed.
Sours: https://www.logomyway.com/logo-maker/page/gaming-logos
Top 10 Inspiring Gaming Logos
In the wake of the booming popularity of online gaming, this casual entertainment turned into professional esports, a market on its own. It's a no-brainer that gaming logos have entered the scene to play its part in professionalization. While the game, the gamer or the team of gamers play important roles the logo takes the leading role. Gaming logos serve as a calling card for companies to be recognizable at video game tournaments, international championships, global esports events, and conventions.
The eyes of the established community of dedicated gamers, game developers and multi-million sponsors all go to the best games which is the reason why gaming logos are crucial in making a great first impression.
Logos Galore
The gaming industry represents a sector with thousands of people involved and new game releases dropping on the market everyday. Same happens to the gaming logos. Here comes the obvious question – how to stand out and grab the attention in the heap of logos? Exploit all the visual tools to create an eye-catching effect and use unique symbols and layouts as well as distinctive color palette.
We have compiled a list of cool gaming logos for you to draw inspiration from.
Do you want to show a strong and fierce attitude? Mighty monkey with synthetic eyes and artificial elements will make your business one to be reckoned with. Its half-robotic nature shows your team works as a unity with every member being a vital element. Pursuing one goal, you can go bonkers like this ape surmounting any hurdles. Many game developers resort to the theme of apes as its brand or a game logo. Examples include Space Ape Games, Savage Ape Games, Ape of Steel.
If you're a solo gamer broadcasting YouTube, Twitch or Facebook, your initials or your stage name will make the best gaming logo. Though the idea is simple, if done properly, it can speak volumes. That is the case with DrLupo who is a world-known streamer with millions of views and subscribers. His logo design represents the first letter of his stage name, split in two with a flash of lightning, and is placed on a pitch black background. Don't be afraid to resort to different typography techniques and make your own name a globally known trademark.
Black and white will never go out of style. Same goes for eerie themes of ghosts and other supernatural symbols. The minimalistic design with a peculiar font and a simple graphical phantom will make you opponents recoil in fear at any tournament. In this case, the game studio opts for an uncanny creature as its mascot and conveys the idea of the developers standing behind a great product. Among the leading companies opting for such a gaming logo are Ghost Games, the creators of Need for Speed. Follow the footsteps of the gaming giant to make the same strides.
Cyclones, thunders, spheres and other shapes will sweep away all the opponents and steal the hearts of potential customers. Among video game developers who feature such symbols are a giant Ubisoft from France, featuring a black graphical tornado on a white canvas, as well as its subsidiary Blue Byte from Germany, with a blue funnel. The company's brainchild is the Assassin's Creed which is a great example to look at. Do not underestimate simple gaming logos ideas since less definitely means more.
To infinity and beyond! Spaceshifts, missiles and rockets as a part of a cosmic theme tantalize many, and the gaming industry doesn't stand aside. It exploits the outer space for stellar logos. Esport organizations and teams appeal to space exploration and use its attributes to show the desire to conquer the world. It works the same way with a gaming team, Winstrike, who compete, among others, in Dota2, FIFA, and Fortnite. A spacecraft placed on a starry sky communicates a strong message that the fellows are ready to reach the highest heights.
Show the power of the undefeated warriors by placing vikings, knights and barbarians as symbols on your gaming logo. Follow the lead of the Immortals, the professional cyber sports team from the US, who have partaken in League of Legends Championship Series, among other achievements. Their logo is minimalistic with a tiffany blue text placed on a white surface. The icing on the cake is the knight's silhouette placed inside the letter "O". Simple? Yes. Remarkable? Indeed.
Speaking of silhouettes, make the spectators use their imagination and complete the missing parts of the text. N1 Esports logo concept conveys the idea perfectly, playing with shades of blue as well as with the appearance of the letters. The latter comprises two types of fonts where one represents torn letters and the other pictures "E" as three hyphens.
Knock everyone out just like Riot Games did with their powerful symbol. A renowned game developer and creator of League of Legends has appealed to a revolutionary red to represent its values and used a fist as its logo. The layout is simple yet memorable thanks to using two contrasting colors and a wordmark symbol. The concept impeccably conveys the developer's DNA for innovative games and tournaments they organize internationally.
As a gamer do you want to prove you are quick, agile and smart enough to beat all your opponents? Then keep up with the professional and the most viewed streamer known as Ninja who have used Japanese mercenary as its mascot. As with many logos, this doesn't entail many graphical and intricate patterns and elements. Just four colors and fine lines that create an easily recognizable character will be enough to create a world-known logo, of course, if skills are equally unparalleled.
How to Design a Gaming Logo
Either you decide to make a logo by yourself or seek help from professional design makers. Start with the basic elements that contribute to designing best gaming logos. Those are the symbols, themes, colors, typography techniques and layout.
Most popular design themes entail hawkish symbols of warriors, soldiers, vikings and ninjas. Others appeal to a fantasy theme with fairies, wizards and dragons. Natural disasters come in the form of tornados, cyclones, thunders and blazes. The last but not the least is the logotype and the initials of the gamers.
The selection of themes might be a conundrum since the cool ideas for a gaming logo are plentiful. Design Bro offers its helping hand in creating your own unique logo taking into account your preferences and company's ideology. We will make sure your logo will correspond to all of your demands and will draw the attention your business has coveted.
Besides having grown up in the design Industry, Christiaan has advised some of the world's largest companies on their branding & packaging designs. Has been the resident judge for design awards, and has spoken at numerous global design & marketing events. Christiaan founded the London office of the award-winning Cartils agency, and has founded the DesignBro.com platform.
Sours: https://designbro.com/blog/top-ten-designs/top-10-inspiring-gaming-logos/
Gaming logos cool
Why is your gaming logo maker free?
Our gaming logo maker is free for use and design your own gaming logo because we believe in giving back to the community. Who better to give our free gaming logos than gaming enthusiasts who understand the value of high quality graphics?
Trust us, it's absolutely free. You can select any gaming logo template here, tweak it to your heart's desire and download for free. No strings attached, we promise! Try it today to get a variety of options for creating gamer avatar, gaming clan image, esports or PUBG logos.
Is your gaming clan logo maker free with no watermark?
Yes! When you browse through our gallery of gorgeous gaming clan logo templates, and pick a design that you like, you'll notice that they maybe watermarked. Rest assured, when you customize it to your preferences and click on download, you'll get the final gaming clan logo without watermark. What's more, you'll get high resolution gaming logo vector files in PDF and PNGs so you can use it anywhere you like without worries of pixilation.
Can I use your gaming avatar maker for personal branding?
Absolutely! You can use the gaming avatar maker for personalizing your gaming channel on YouTube, gaming group online, or simply use it as your gaming avatar with a PUBG logo or gamer avatar on Xbox, Nintendo or PS4 online communities.
Pick from a variety of gaming avatars for free whether you're looking for a Spartan mascot, bull icon, gorilla symbol, boy mascot, or reaper avatar. Get it now!
Will this work as a YouTube gaming logo maker?
Of course! Use our YouTube gaming logo maker to get a dynamite gaming profile image for free for your gaming news channel, YouTube gaming reviewer or simply get a YouTube gaming channel logo.
It's easy, fast and free to get a YouTube gaming logo on LogodDesign.net because all our gaming logo templates are of high resolution and available for download in vector file formats. You can use it to upload on your YouTube channel without any further editing.
What type of eSports logo PNG or pack do you have?
We have a host of eSports logo PNGs for you to download for free. Our esports logo gallery features esports mascots, esports symbols and esports letter logos too. Just browse through to find your preferred esports brand image from football logos to baseball, basketball and golf gaming logos too. Select your favorite graphic to customize your esports logo PNG in our advanced design studio. Finally, when you are satisfied with the result download the logo absolutely free. Try it now!
Sours: https://www.logodesign.net/gaming-logo-maker
How To Make A Professional Gaming Logo For Free!!
"I did not expect, but I was delighted with the unexpected blowjob performed by Vali was wonderful. I sat on the sofa and crumpled her small balls of elastic breast, and she stood in front of on my knees, my stunned penis basking in her. Hot mouth, admiring the caresses of her tongue, waves of goosebumps ran all over my body, I was literally in paradise, almost fainting from pleasure.
You will also be interested:
ABOUT. I know by Spring. I wonder if Spring has boobs.
166
167
168
169
170