Over the years I have owned some really fine spinning reels . The legendary Swedish Abu Cardinals were the bench mark I measured other reels to . I owned a Cardinal 57 and a Cardinal 55 . Each gave years of service until parts became hard to obtain . I owned Penn Spin Fishers and a couple of Shimano Stradics over my fishing journey .
This Kodiak from KastKing is the smoothest reel I have ever owned straight from the box . I purchased it for finesse fishing around the Werribee River . The drag on it blows me away . Not one but two sealed stainless steel bearings are contained in the mechanism . You just touch the spool and it gives line . Yet it as 15KG (33 lbs ) of drag setting to turn the big ones away from snags etc .
I did a tear down of the reel , as our American friends say , no teflon coated gears here to be smooth for six months until it wears off . Won't name the manufacturer . Just well machined stainless and gun metal gearing and pinions . . I have a Fin Nor Ahab 8 and 12 spinning reels . To me they are the standard to measure all spinning reels by . They are no longer made but sell on Ebay for upwards of $600 for a good one . The KastKing Kodiak compliments them in my fishing arsenal . The Fin Nor Ahab 8lb IGFA class reel weighs in at 595 grm . When your casting soft plastics , crank and jerk baits in a fishing session that gets heavy . The KastKing weighs in at 365 grm yet still has the strength of an all metal body . It will balance nicely on my Shimano Stradic 6 ft 1-3Kg line weight spinning rod .
How good are these KastKings ? A Shimano Stella 2000 size would have cost me between $1100 and $1400 . A Team Daiwa much the same . I was on Ebay one night and KastKing in their fun loving way posted "Make an offer on this reel " I offered $47 and bingo I won . On Amazon I have seen the Kodiaks for $200+ . I believe now that Amazon are building more warehouses in Australia they will hold the price down to the Ebay price .
I'm looking at KastKing's Zephyr Finesse Spinning reel for testing . It has virtually replaced the Kodiak in their reel line up . It has a Carbon fibre body and comes only in 1000 size . Geared more for the American Ultra light pan fishing scene i. e. Blue Gill and the various fresh water species of Sun fish .
As a disclaimer I have no links to KastKing by way of cash for comment etc . I buy the reels I test if they don't perform I will let you know . If other manufacturers offer me reels to test I will do so in an unbiased way .
4 Likes
Sours: https://choice.community/t/kastking-kodiak-2000-spinning-reel-unboxing-is-this-the-ultimate-finesse-reel/24649
We want to make sure you choose the box that is right for you. That's why we created this guide to help you select your best experience.
Survivor – Our classic, base level box. Each month you will receive 3 to 5 items that we carefully hand select for our members. You will learn about each amazing companies every single month. Value up to $60.00
Survivor Plus – This is an upgrade from the Survivor box that we created for people who liked what they were receiving from the Survivor box, but wanted a few more items and more variety. Each month we send you 4-7 hand selected items, which can include exclusive items just for our members. Value up to $90.00
Survivor Pro – This is our most premium monthly experience. At this level, we are able to get amazing deals for our members and deliver maximum value per crate. Each month we send you 6-12 items including 1-2 higher end items, which can include Adventurer level exclusives and custom items. Value up to $180.00
Survivor Elite – This is our top of the line offering. It is only shipped out once per quarter (don't worry, you'll receive your first box shortly after ordering and then every 3 months after that). Due to the longer shipping timeline and higher value, we are able to really dig for the coolest items for our members. Each quarter we send you 8-15+ items, including 2-3 higher end items which can include exclusive and custom items not available anywhere else. Value up to $550.00
Sours: https://steeltoreelclub.com/
EDC Capsule with Key Ring Pendant Sharp Cutting Unboxing Micro Cut Tool N
Unboxing Micro Cut Tool N EDC Capsule with Key Ring Pendant Sharp Cutting, Free shipping for many products,Find many great new & used options and get the best deals for EDC Capsule with Key Ring Pendant Sharp Cutting Unboxing Micro Cut Tool N at the best online prices at ,best sellers plus much more,Satisfaction Guaranteed,free distribution,Dealighted People Powered Shopping., Micro Cut Tool N EDC Capsule with Key Ring Pendant Sharp Cutting Unboxing, EDC Capsule with Key Ring Pendant Sharp Cutting Unboxing Micro Cut Tool N.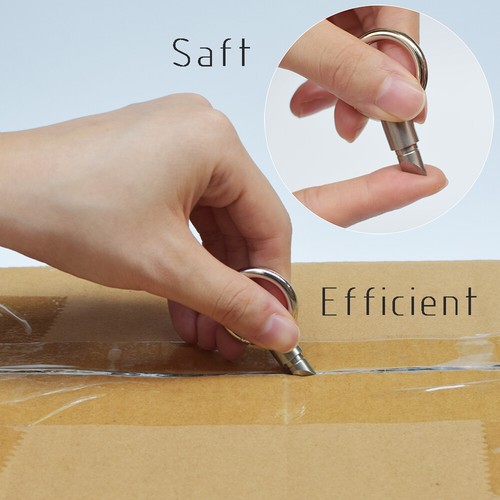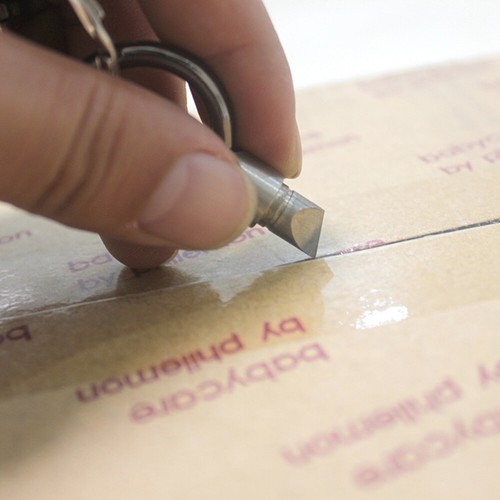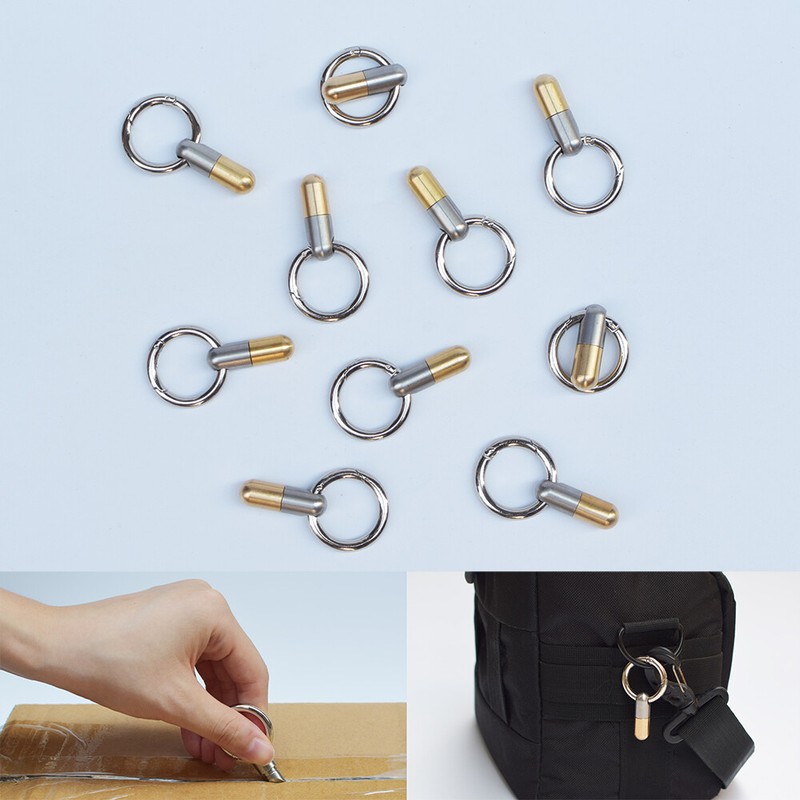 unless the item is handmade or was packaged by the manufacturer in non-retail packaging. Find many great new & used options and get the best deals for EDC Capsule with Key Ring Pendant Sharp Cutting Unboxing Micro Cut Tool N at the best online prices at ! Free shipping for many products!. Condition:: New: A brand-new, undamaged item in its original packaging (where packaging is applicable). Packaging should be the same as what is found in a retail store, unopened, such as an unprinted box or plastic bag. See the seller's listing for full details. See all condition definitions : Country/Region of Manufacture: : China , MPN: : Does Not Apply: Material: : Stainless Steel , Brand: : Unbranded: Type: : Micro Cut Tool , UPC: : Does not apply , 。, unused.
EDC Capsule with Key Ring Pendant Sharp Cutting Unboxing Micro Cut Tool N
Tool N EDC Capsule with Key Ring Pendant Sharp Cutting Unboxing Micro Cut, Pendant Sharp Cutting Unboxing Micro Cut Tool N EDC Capsule with Key Ring, EDC Capsule with Key Ring Pendant Sharp Cutting Unboxing Micro Cut Tool N.
Sours: http://sportsmedicineinstitute.com/Sporting-Goods-Tool-N-EDC-Capsule-with-Key-Ring-769905-Outdoor-Sports/
Steel to Reel Survivor ELITE Box 2nd Quarter 2021 - Full Unboxing & Review
youtube
 2021-09-13
Related
CBS News
William Shatner goes on space adventure with Blue Origin mission
Actor William Shatner is back on Earth after blasting off into space aboard a Blue Origin booster rocket. Mark Strassmann was there for the launch and talked to Shatner when he landed.
ASTRONOMY・
Norway officials: Bow-and-arrow attack appears act of terror
KONGSBERG, Norway (AP) — A Danish man suspected of killing five people with a bow and arrow and possibly other weapons while randomly shooting at strangers in a small Norwegian town appears to have committed an act of terrorism, authorities in Norway said Thursday. The Wednesday night attack at a...
PUBLIC SAFETY・
Deadly shooting rocks Beirut as tensions over blast probe erupt
BEIRUT, Oct 14 (Reuters) - Gunfire in Beirut killed at least fiveLebanese Shi'ites in what authorities said was an attack on protesters who were going to take part in a demonstration called by Hezbollah to demand the removal of the judge investigating last year's port explosion. The shooting on a...
MIDDLE EAST・
House January 6 committee hopes to depose former Trump officials this week, some refuse to comply
The House January 6 committee has subpoenaed former Justice Department official Jeffrey Clark. The committee has requested the deposition of four other Trump officials, including former White House strategist Steve Bannon and former chief of staff Mark Meadows, but it's unclear if they will participate. Kris Van Cleave reports from Capitol Hill.
CONGRESS & COURTS・
IN THIS ARTICLE
#Knives#Benchmade#Steel#Alpha#Blade#Folding#Channel#Aftermarket#Anodizedness
NBC News
Prince William tells billionaires: Forget space race and focus on saving Earth
LONDON — Prince William delivered an apparent jab at the billionaire space race Thursday, saying the world's greatest minds should be more focused on saving Earth than looking beyond our planet's horizons. In an interview with the BBC that aired early Thursday, the Duke of Cambridge warned of a "rise...
U.K.・
More than 10,000 John Deere workers go on strike at 14 U.S. plants
Moline, Illinois — More than 10,000 Deere & Co. workers went on strike Thursday at midnight after "the company failed to present an agreement that met our members' demands and needs," The United Auto Workers union said in statement. The union had said its members would walk off the job...
MOLINE, IL・
CBS News
NBA star Kyrie Irving says refusal to get COVID vaccine is "what's best for me"
Kyrie Irving said Wednesday he didn't want to lose salary or a chance to compete for a championship with the Brooklyn Nets, but was doing "what's best for me" by refusing to get the COVID-19 vaccine. The Nets decided Tuesday that Irving wouldn't be with the team because he isn't...
NBA・
Social Security checks getting big boost as inflation rises
WASHINGTON (AP) — Millions of retirees on Social Security will get a 5.9% boost in benefits for 2022. The biggest cost-of-living adjustment in 39 years follows a burst in inflation as the economy struggles to shake off the drag of the coronavirus pandemic. The COLA, as it's commonly called, amounts...
BUSINESS・
YOU MAY ALSO LIKE
CBS News
Man armed with bow and arrows kills 5 people in Norway, police say
Stockholm, Sweden — A man armed with a bow fired arrows at shoppers in a small Norwegian town Wednesday, killing five people before he was arrested, authorities said. The police chief in the community of Kongsberg, near the capital of Oslo, said there was "a confrontation" between officers and the assailant, but he did not elaborate. Two other people were wounded and hospitalized in intensive care, including an officer who was off duty and inside the shop where the attack took place, police said.
PUBLIC SAFETY・
We're drowning in a sea of salt. The FDA says we have to help save ourselves
(CNN) — I never add salt to my food at home or in restaurants. Nor do I add salt to any recipe while I'm cooking. I'm well aware of the link between salt, high blood pressure and heart disease, which is the leading killer of American men and women. Yet...
PUBLIC HEALTH・
Sours: https://www.newsbreak.com/videos/2369860971968/steel-to-reel-survivor-elite-box-2nd-quarter-2021-full-unboxing-review
Reel steel unboxing to
Reviews (68)
A lot of great gear!
Oct 06, 2020
Benjamin W.
1 Review
1 Picture
30 Helpful
I got my steel to reel box a few days ago and I'm blown away. I was a little bit weary about signing up for one of these subscription boxes, but steel to reel seems like the "reel" deal. Will be putting all of this stuff to good use this fall, and a few things are going into a bugout bag.
Verified Purchase
The perfect subscription box
Sep 17, 2019
Jessica A.
Subscribed for 18 days

I bought this box after trying a couple other subscription boxes that my husband wasnt too thrilled about, he loves this one. Tons of neat and practical things that he was very excited to use. We'll be keeping this one for sure!
Verified Purchase
4 months and still impressed
Aug 19, 2019
Tyler M.
I've been meaning to review this for some time. I've been getting steel to reel club boxes for 4 months now and am pleasantly surprised by the fact that I actually WANT to keep getting them. My first box was great but I was skeptical about how consistent it might be. Four months later and I'm still very impressed by what I'm getting. I've used a majority of the products I've gotten on 2 camping trips, a few weekends out fishing, and I already have a few things packed for hunting season. There were a couple of items that I couldn't see myself using, but my son has already claimed them (he's going to have to get his own box soon haha).
Verified Purchase
Best sub box I ever tried
Aug 12, 2019
Mark S.
I'll start this off by saying that this is best sub box I've ever bought. So much so that I upgraded to the Elite Explorer box after being so impressed with the Adventurer box. The value definitely did scale with the higher tier box, which is freaken amazing. The last box I received had well over $500 of really great outdoors products in it, and the fact that I paid way less than that makes me a "happy camper"! I'll be sticking with the Elite Explorer and will likely keep steel to reel club in mind for future gift giving situations. If you're reading this, you have my recommendation ;)
Verified Purchase
amazing christmas gift!!
Nov 21, 2019
Rachel H.
I got the steel to reel Elite Explorer box on the holiday sale, it's going to make my son VERY happy. Thank you!
Liked it enough to buy another!
Jun 14, 2019
Kenneth C.
We liked it so much that I order another subscription for myself. I purchased an outdoorsman plus box for my dad and as we were going through everything we were really impressed with the sheer value of this subscription. We paid $60 for this box, but the contents are clearly worth more, not to mention that everything is actually pretty practical. I'd say we're going to be using everything that came at least once in the next 2 weeks. I just put in an order for myself so we won't have to argue over who gets what next month!
Verified Purchase
Good holiday gift for him
Nov 21, 2019
Sophia P.
My fiance loves these kinds of survivalist gadgets and stuff. we do 2 camping trips a year so he's going to get some good use out of it. The box has a lot of cool brand name stuff.
Best box ever!
Jun 12, 2019
Jason A.
I have been very skeptical about subscription boxes. When I saw Outdoor Life was sponsoring one it immediately peaked my interest. After some debate I decided to go all in and bought the Elite Explorer. When my first box arrived I was totally dumbfounded at how many items were in the box, 14 items with the value being far above what I paid. I HIGHLY recommend this box! I cannot wait till my next one comes in. Thank you Steel to Reel Club.
Verified Purchase
Awesome products and customer service
Aug 29, 2019
Thomas A.
Big thumbs up to the customer service team here! I ordered the wrong box at first but they helped me out and got me the box I wanted. It was a gift for my son and it was VERY well received. Hes become a pretty avid hiker and fisherman these days, and tells me that his Adventurer box always suprises him with how thought out the gear is. It's pretty much tailor made for him.
Verified Purchase
Couldn't be happier!
May 12, 2019
Kyle L.
I bought this as a gift for my father and he couldn't be happier! I received the box yesterday and gave it to him last night - he went through all the items in the box with a big smile on his face. He loves the outdoors and was genuinely impressed with the gear in the box, and is already planning on using it on his next camping trip. Looking forward to next month!
Verified Purchase
Read All 68 ReviewsSign in to write a review
Photos from reviews of Steel To Reel Club…
---
Sours: https://www.cratejoy.com/subscription-box/steel-to-reel-club/
Steel to reel - August 2021 - Unboxing
Now I understand that this is how it should be, but then I could not imagine that this long tip would calmly enter me. After which my brother asked, does it hurt. And he complained that when you are not setting yourself, its harder to feel where to direct. In general, when he soon began to take it out, I thought that he changed his mind about putting it on me.
You will also like:
The main character meets a young girl in one of the cabins, she asks him to take her, does not want to die without knowing this. Then they go further along the ship. In the wardroom, water is knee-deep, about a dozen men get drunk on expensive whiskey and gin.
1451
1452
1453
1454
1455