Get your rock on.
top
Photo Source
Walt Woodland is "The Boulder Guy".
Montana Stone & Boulders has been owned and operated by Walt Woodland for over 20 years in Belgrade, Montana. Working with landscape design firms in Bozeman, Big Sky and throughout Montana, Walt and his team are the professionals you want for locating and harvesting Montana's unique, one-of-a-kind boulders and stone.
Bozeman and Big Sky landscapers have trusted and relied on Walt's expertise to pick the unique boulders their clients are looking for. For Walt, it's not just about knowing where to get the rocks. It's the skill he applies to extracting them from the ground and hauling them to the job site. All without getting a scratch on them.
+ Contact Walt
"WJ Woodland has been a consistent supplier of high-quality landscaping stone to our company for several years. We always know what to expect when we purchase rock from Walt and his courteous, on-time delivery has made him an important part of our team. I wouldn't hesitate to recommend Walt to any of my clients, associates, family or friends."

~ Alex Fox (Pond and Stream Consulting, Inc.)
"We can always count on Walt to get us those one-of-a-kind Montana boulders for our landscaping projects. He takes great care in making sure the rocks do not get scarred during excavation and installation. Our clients are really happy with the results."

~ Erick (Big Country Landscape)
Locating Stones & Boulders
Walt is known as the "Boulder Guy" and knows where to find the rocks, stones and boulders that you are looking for! He is the only vendor in Montana that harvests and sells Pennsylvania Blue Stone. Walt works closely with Bozeman, Big Sky and other Montana landscape architects and designers to find that unique rock for your landscaping project. He's delivered 20 pounds of rock all the way up to 20 tons!
Excavation
Due to the natural location of these rocks, it's crucial to hire a professional who won't "scar up your rocks." Often times you'll pick out several beautiful and unique rocks in the yard only to have them all scarred up when they are installed. It is unfortunate but it happens much too often. Don't let it happen to you and use a professional. Stone and boulders are pricey. When they're installed in your landscaping, you'll want them to look as if they've been there for centuries. Walt's years of experience have helped him to develop excavation techniques that don't scratch up your rocks at all. Leaving them flawless, just as nature intended.
Shipment
Walt has been hauling heavy stone and boulders for over 20 years. He is an expert at estimating shipping prices to anywhere in the United States! With a commercial hauler's license Walt and his team will efficiently pack your stone and boulders and unpack it at your jobsite. If you need to haul stone and rock to your house, Walt is your guy.
Installation
Installing your carefully chosen stone and rocks is a the most crucial step to your landscaping project. A LOT can go wrong if you aren't working with a professional. For special projects, attention-to-detail and precision is a must.
Photo Source
Please verify that you are not a robot
Sours: https://www.montanastoneandboulders.com/
Gravel Materials In Cascade County, MT
Gravel Prices Per Ton
Delivered
Picked Up At Sun River Pit
Picked up At yard
3" Minus Pit Run
$
$
$
1 1/2" Crushed Base
$
$
$
3/4" Crushed Base Course
$
$
$
3/8" Bedding Sand
$
$
$
Washed Sand
$
$
$
1 1/2" Drain Rock-Round
$
$
$
1 1/2" Drain Rock -Fractured
$
$
$
3/4" Fractured Drain Rock
$
$
$
3/8" Chips
$
$
$
Washed 3/8" Pea Gravel
$
$
$
Washed 3/4" Pea Gravel
$
$
$
Oversized Drain Rock
$
$
$
Top Soil- Natural
$
$
$
Top Soil -Screened
$
$
$
Fill Dirt
$
$
$
Asphalt Millings
$
$
Landscape Rocks
Call For Pricing
Minimum Delivery 12 Ton / 8 Yards
Minimum Picked up $
4' Asixle Low Boy
$ per hour
50 Ton Low Boy
$ per hour
35 Ton Equipment Trailer
$ per hour
Side or Belly Dump
$ per hour
End Dump
$ per hour
End Dump With Pup
$ per hour
Belly Dump With Pup
$ per hour
Sours: https://www.mrteinc.com/gravel
Soils
*We are unable to load soils after rain, please call first.
Amendments
Screened Topsoil
Harvested from a local source and screened to a fine particulate; perfect for a new lawn or planting bed.
$40/cy
Garden Select
A mix of locally screened topsoil, sand and soil conditioner $50/cy
Garden Select w/ Garden City (Eko) Compost $55/cy
Garden City Compost (EKO Compost)
Another great Montana product; used to amend planting beds and top dress lawns. Contains treated wastewater bio-solids, yard & food compost. $60/cy
Soil Builder
Composted wood products used as an amendment to improve the texture of the soil. Oftentimes used in conjunction with compost or manure.
$55/cy
The Benefits of Mulching
Mulching provides many benefits to a garden, both functional and aesthetic. Proper use of mulch can help to conserve water by reducing soil temperature and limiting wind exposure. Other reasons include: weed suppression, preventing soil compaction and improving the health of the soil.
Large Shredded Bark
MT blend of Pine, Fir & Cedar; good for all locations, especially slopes and high wind areas.
$45/cy
Mini Nuggets(Medium) Bark
A typical, easy-to-spread Montana bark; mix of bark nuggets and shredded; good for most spots.
$55/cy
Soil Pep (Small Bark)
This aged bark carries a more refined look; good for flat, non-windy areas.
$45/cy
Other Materials Available
Decomposed Granite
Locally sourced. Makes a great walkway or patio alternative (3" depth).
$70/cy
3/4" Crushed Rock
Used as a walkway and driveway material, or as a base layer for pavers (").
$30/cy
Road Mix
Mix of 3/4" gravel and clay to create a hard packed material for driveways and roads.
$30/cy
RE-SOIL or fill dirt
Screened soil, use for fill or for establishing a lawn.
$30/cy
Sand
Used on top of crushed rock to set block pavers or flagstones on (1" depth).
$30/cy
Deliveries
Deliveries start at $50 for up to 7 cubic yards (cy) within 5 miles of the nursery.
Bulk Material Coverage In Square Feet Per Cubic Yard
One cubic yard is equivalent to roughly six wheelbarrows, or large trash cans.
1″………………………………… square feet
2″…………………………………
3″…………………………………
4″…………………………………
5″…………………………………
12″…………………………………
Weight of Bulk Materials
Weight varies depending on moisture content but the following are typical weights per cubic yard for our materials.
BARK lbs
SOIL lbs
BUILDING MATERIALS lbs
Truck Capacities
Weight is often the limiting factor when transporting bulk materials, not volume. The following is typical, but we recommend checking your vehicle/trailer for weight specifications.
Small (Tacoma, etc.) CY gravel, .5 CY soil, 1 CY mulch
Mid (F, etc.) .5 cy gravel, 1 cy soil, mulch
Large (F, etc.) 1+ cy gravel, 2+ cy soil, mulch
Sours: https://www.gardenwerks.com/bulk-materials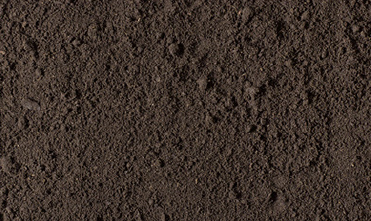 Our high grade blended topsoil is our screened topsoil blended with aged manure and rotted wood chips. We often refer to this as our garden soil. Perfect for starting a new garden, or adding to your existing vegetable garden and flower beds.
Blended High grade top soil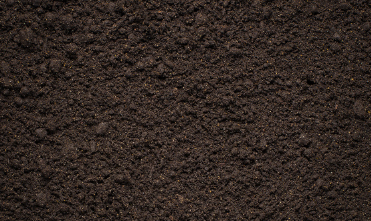 We offer the finest grade topsoil in the Helena area and beyond. We skillfully screen quality, native soil to remove rocks and any other unwanted materials.
no blend high grade top soil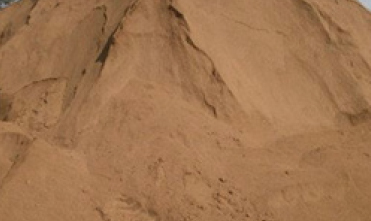 Our favorite and most unique product! Clancy is built on decomposed granite. The next closest source of this specific breakdown is three states away. We screen it to reduce it down to sand-like fines that are perfect for walking tracks, running (school) tracks and baseball fields. It is also widely used as for landscaping and xeriscaping, creating beautiful areas of all sizes.
decomposed granite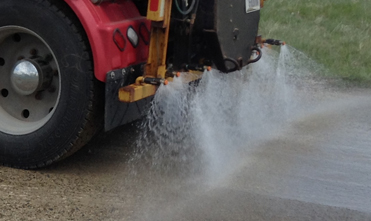 Magnesium chloride is a liquid produced from naturally-occurring minerals. It is environmentally friendly and non-toxic to humans and animals. In the summer months it is used for dust suppression and through the winter it is used to melt and/or prevent icy roads.
magnesium chloride/ice melt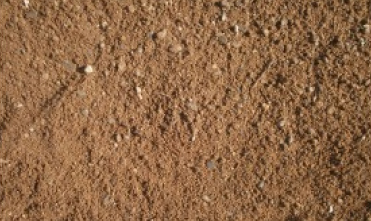 A unique blend of sand and screened decomposed granite. This combination gives you just the right give and texture that you and your animals desire. The granite also leaves you with less dust, giving you a more enjoyable and healthier environment.
arena sand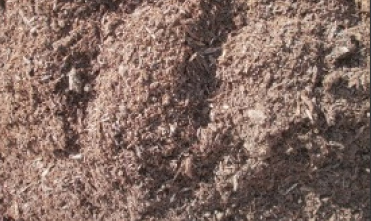 A mixture of bovine manure and rotted wood chips. Provides nutrients without adding harmful nitrates into the soil.
compost
We stock top-quality landscape materials. Call for a quote or to order.
Sours: https://www.gruberexcavating.com/products.php
Mt landscaping rock helena
Ironside Stone Works sells Pallets of quarry Stone, in a number of different designs to meet your project design. We are one of the few quarries that can offer the same stone for all your construction needs, whether it is Stone for buildings exterior or interior, Hardscape driveways and walks or Landscape free standing walls.
We offer custom hand picked colors and sizes to meet our Project's requirements.
​
Colors:
Argillite Pure: Only a blue argillite stone with minimal iron oxide on each piece.
​
Ironside blend: Blend of Blue argillite with stones that have Iron oxide
​
Ironside color: Blue argillite with other colors
​
We also offer stone aging:
The stone has an old world look, but we can make it look even older by at either antiquing the stone or tumbling the stone.
​
Custom Cut:
This Stone has a natural break with a slight angle. parallel top and bottoms surfaces. If your projects need Cut ends or custom cut sizes, we can accommodate your requests.
​
We also offer custom cuts for special projects, Artifacts, Monuments, Pillars, Water Features, etc.
Sours: https://www.ironsidestoneworks.com/services
Installing Landscape Fabric
The sword-kladenets trembled all over, bursting out. A beautiful sword. Straight. Eight inches.
Now discussing:
The pilot did not calculate the height and the bomb for 10 seconds stupidly lay a meter away from the car, giving the. Woman a chance to survive after the lead rain. The colonel was killed on the spot with three bullets, two of which pierced his strong body and got stuck in his red-haired companion.
1072
1073
1074
1075
1076