Feeling quarantined? Here are the best action movies available to watch FREE on the Tubi app.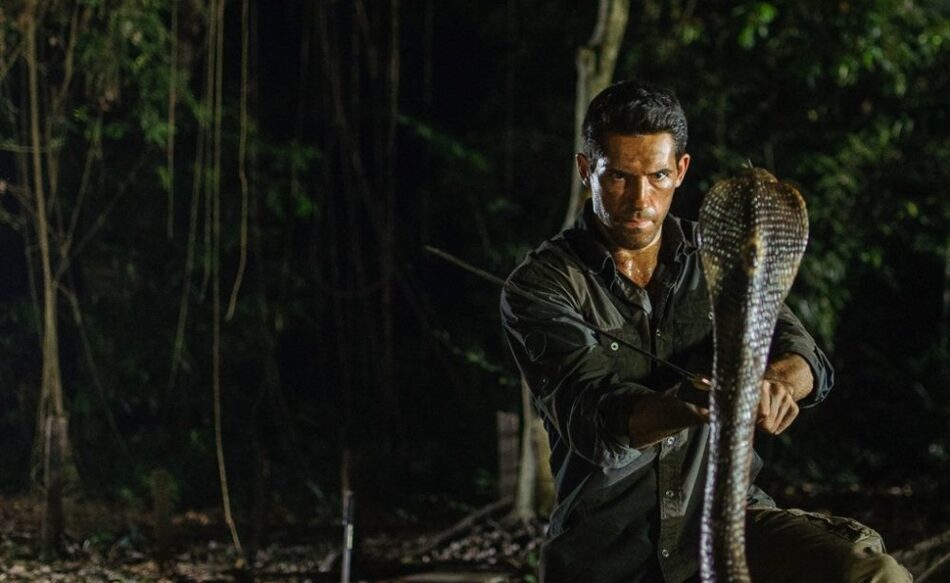 For all those across the world that are sitting on their couch staring at a blank TV screen. Don't worry! It might seem like there are somehow both too many options and too few to choose from. But listen to your heart. You should be watching an ULTIMATE action movie right now!
So, the question is: what ULTIMATE action movie? And also, where do you want to watch it? One platform that is available for FREE to everyone is the Tubi app. If you have any sort of smart TV, Roku, Amazon Fire stick, Apple TV, Google Chromecast, TiVO or anything else all you need to do is DOWNLOAD THE APP. (You can also access Tubi online here.)
Looking for more Ultimate Action Movie Streaming Options, check out some our full list below:
And even better yet – for your viewing pleasure – here are the Ultimate Action Movie Club's recommended top 10 best action movies currently streaming on Tubi. Check them out!
The Top 100 Ultimate Action Movies of All Time
1) Lone Wolf McQuade (1983) ft. Chuck Norris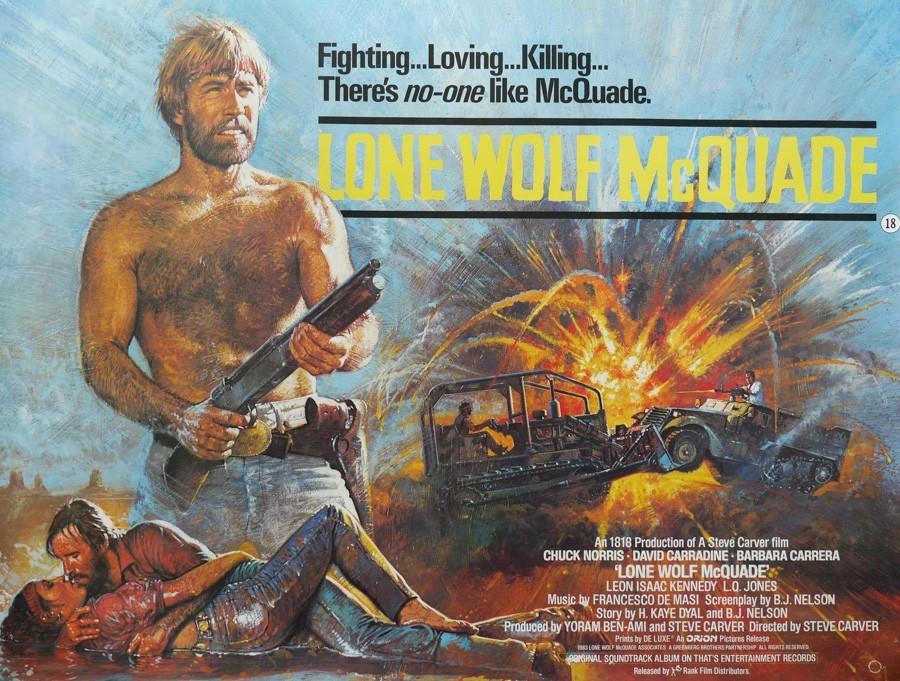 One of our top ranked ultimate action movies of all time, this is hands down the Chuck Norris of Chuck Norris movies! If you haven't watched it, you absolutely have to watch it now. And if you have seen it, you absolutely have to revisit it time and time again! Seriously, it's Chuck at his most ultimate best. Watch it here!
The Top 10 Chuck Norris Movies of All Time
2) The Hunted (2003) ft. Tommy Lee Jones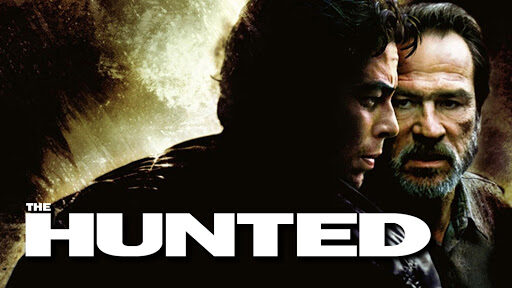 A little off the beaten path, The Hunted is a great drama and action filled thriller pitting Tommy Lee Jones and Benicio del Toro against each other. Directed by William Friedkin we basically get a story of dueling Rambos in the woods. It has all the twists, turns and great action sets that you'll want to keep your mind sharp. Watch it here!
The Hunted: Meet the Men Who Could Match John Rambo
3) Falcon Rising (2014) ft. Michael Jai White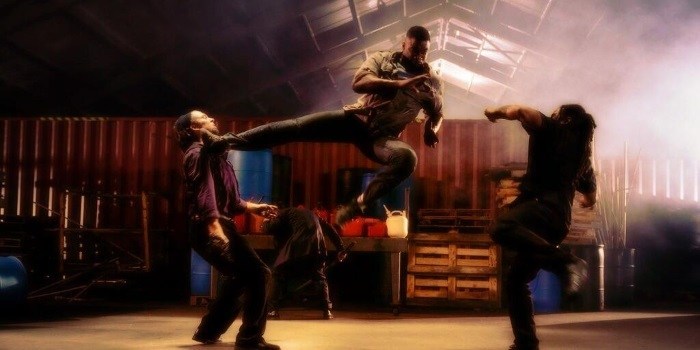 If you're a traditional 80s and 90s action movie fan but haven't given many of the "newer" stars a chance yet, now is the time to check out Michael Jai White in all his ultimate glory. While the movie didn't "land" with audiences enough to warrant the action-franchise sequels it promised, it is still a hum-banger of an actioner that showcases the ultimate potential of Jai White's star power. Watch it here!
Falcon Rising: The Michael Jai White Action Franchise Lost
4) Lionheart (1990) ft. Jean-Claude Van Damme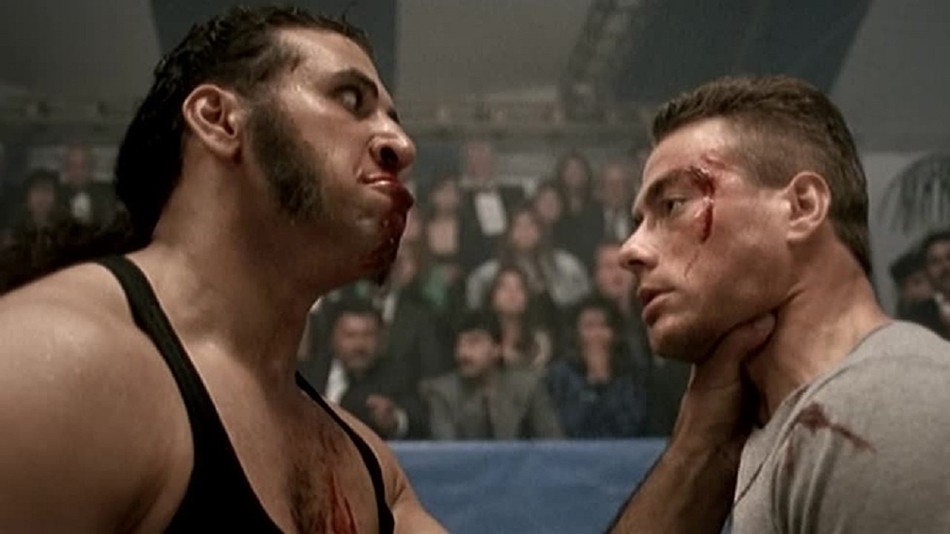 Thank you Tubi for keeping some of the great JCVD classics going! If you've seen Bloodsport a million times and want to try out something else by the Van Damme man, then look no further than Lionheart. Directed by UAMC-friend and notable Van Damme partner Sheldon Lettich (read our full interview with Lettich here), we get Jean Claude in one of his most raw and viseral performances. Watch it here!
Lionheart (1990): Van Damme's Forgotten Masterpiece
5) The Boondock Saints (1999)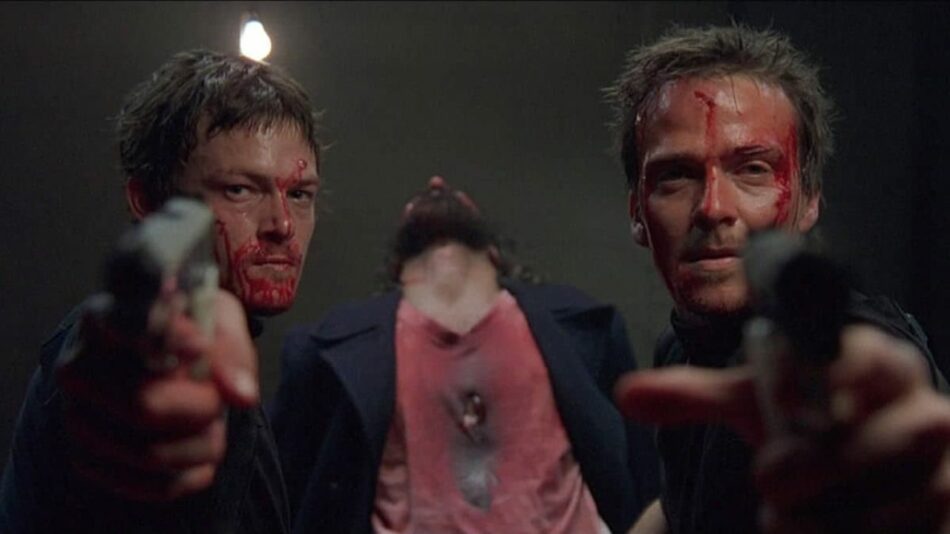 While one can debate the merits of having in consideration for an "Ultimate" action movie, there is no doubt that this quasi-modern actioner slaps. Hard! It's like flipping through a comic book drawn up by the most ultimate fans of The Matrix and Scorsese's Mean Streets, but then with tons of over-the-top craziness thrown in. It's a great action flick to put on repeat and check out scene by scene. Watch it here!
Is 'Boondock Saints' a Good Movie?
6) Remo Williams: The Adventure Begins (1985)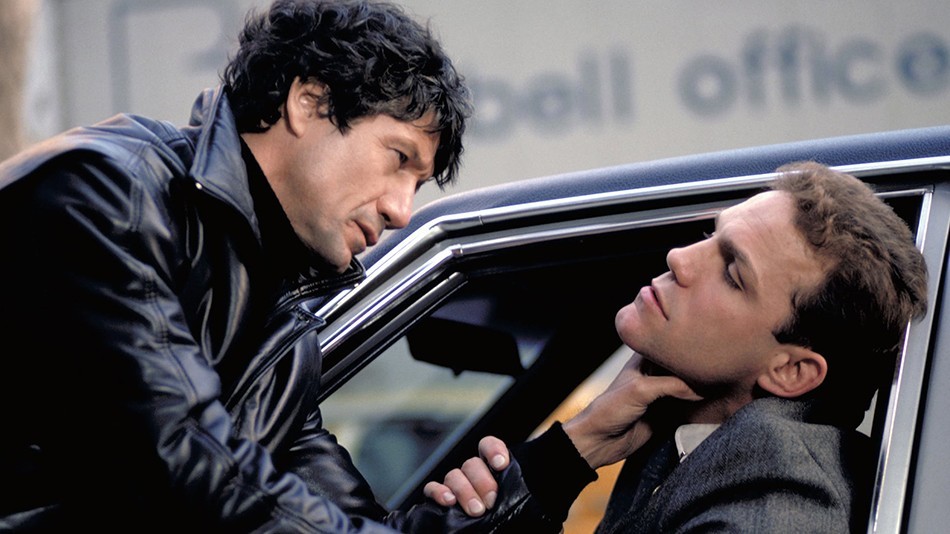 Good god what an ultimate treat! You might not know the name the same way you know, say, James Bond, but after you watch Burt Ward in action you'll shout from the rooftops how Remo Williams is the ultimate American Bond. It's cheesy, it's awesome. It has some killer performances. And it's a great action movie watching experience for the whole family. Watch it here!
Remo Williams: Fred Ward as America's James Bond
7) Wanted: Dead or Alive (1986) ft. Rutger Hauer
A personal favorite of mine, Rutger Hauer in Wanted: Dead or Alive is essential ultimate action movie viewing in my book. It's also notable for being the remake of a serialized cowboy tv show from the a bygone era brought masterfully into the 80s action lexicon. But you don't have to get all heady about it, just bask in the glory of Hauer being the best action movie cop since Stallone's Marion Cobretti. Watch it here!
Rutger Hauer Goes Action Cowboy in 'Wanted Dead or Alive' (1987)
8) Highlander II: The Quickening (1991)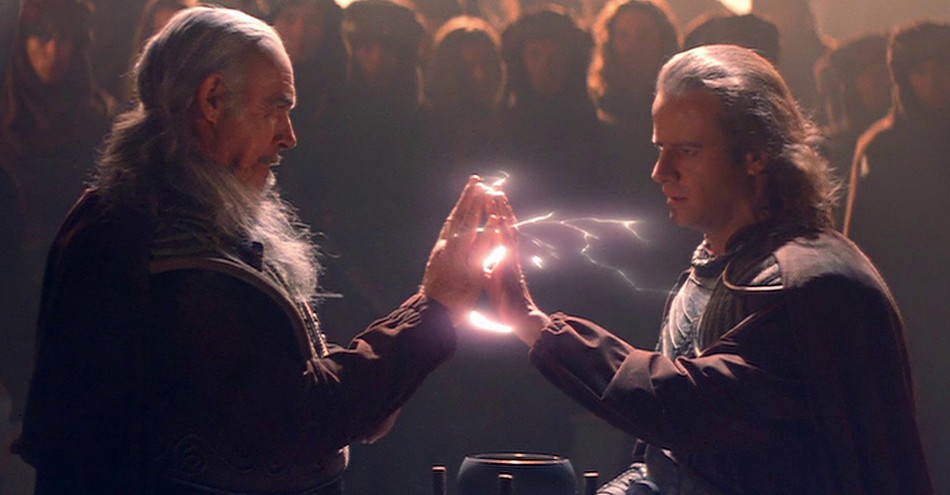 Ha, no one said this list was going to be all great movies. In the case of Highlander II: The Quickening, we have a great example of how an action movie doesn't have to make any damn sense – or even at times be good – to still be ULTIMATE and awesome! No movie perplexes more while being so downright explosive and action-filled than Highlander II. Put it on and I'll guarantee that while you cringe at times, you'll laugh and cheer even more. Watch it here!
7 Ways Highlander 2 is the Most Ultimately Awful Action Movie of All Time
9) In Hell (2003) ft. Jean-Claude Van Damme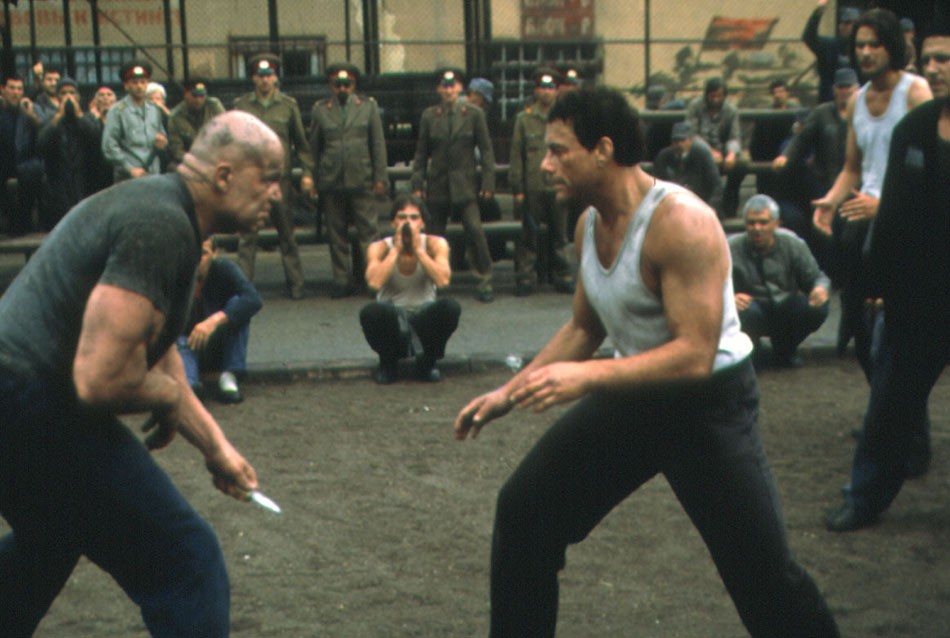 More Van Damme! More Van Damme! Thank you Tubi for keeping JCVD at the forefronts of our mind. In Hell is another classic Van Damme actioner that deserves much more love than its Bloodsport, Kickboxer and Hard Target brethren. Ringo Lam is a great action director and a 2003 prison fight-em-up setting is amble space for Jean-Claude to flex his action movie muscles. Watch it here!
In Hell: Celebrating the 'Shawshank Redemption' of Van Damme Movies
10) Ninja II (2015) ft. Scott Adkins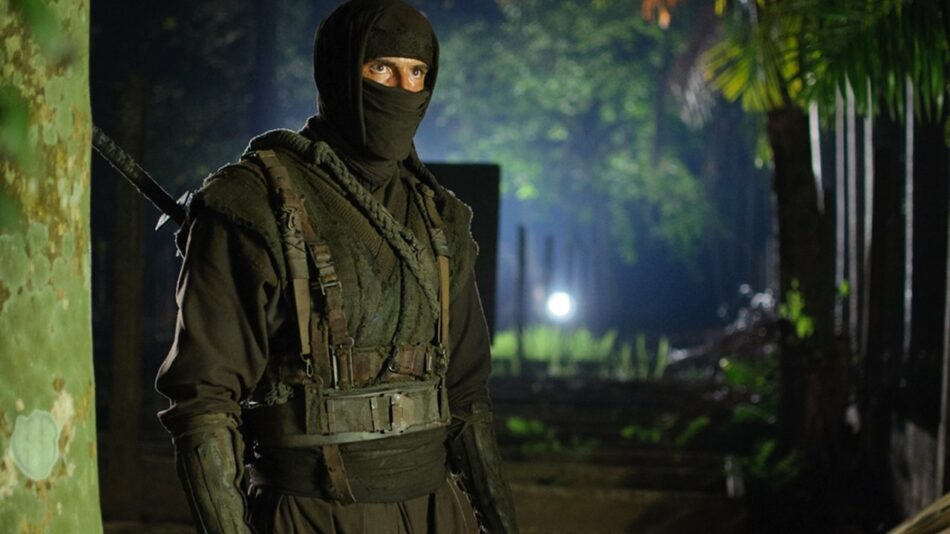 Similar to Michael Jai White above, Scott Adkins is one of those chosen few action stars to take on the ceremonial UAMC crown of the modern equivalent to the names like Arnold, Stallone and Van Damme. And Ninja II: Shadow of a Tear, director Isaac Florentine showcases Adkins charismatic, power kicking ultimateness off in spades. If you're ready to go down a deep and awesome Adkins wormhole, this is a perfect place to start. Watch it here!
Top 10 Scott Adkins Action Movies
More Tubi Ultimate Action Movies!
But don't stop there! Tubi has plenty of other UAMC-approved (and even non-UAMC approved) action movies to keep pursuing. Here's a longer list:
Chaos (Jason Statham)
Code of Honor (Steven Seagal)
Highlander
Mercenary for Justice (Seagal)
Fist of Fury (Bruce Lee)
Universal Soldier (Van Damme)
Ronin
The Evil That Men Do (Bronson)
The Perfect Weapon (Seagal)
Death Warrant (Van Damme)
Top Dog (Chuck Norris)
Showdown (Billy Blanks)
Murphy's Law (Bronson)
Code of Silence (Chuck Norris)
The Mechanik (Dolph Lundgren)
No Holds Barred (Hulk Hogan)
Kickboxer 4: The Aggressor
Assassin X
Direct Action (Lundgren)
Double Dragon
Sours: https://ultimateactionmovies.com/best-free-action-movies-tubi/
The 100 Best Movies on Tubi Right Now
This movie is pretty much in every regard a Norwegian Kill Bill. It's a dark gory comedy where, naturally, the substitute for Uma Thurman doing damage is an emotionless Stellan Skarsgård. After his son is killed by a drug gang, Skarsgård's character, fresh off a win of a "citizen of the year" award, embarks on a ruthless journey to track and kill the murderers. This takes place in one of the most remote areas in Norway, where the main character works as a snowplow driver. You guessed it, some people will get snowplowed. Seems familiar? That's because this year it was turned into a horribly sub-par American movie called Cold Pursuit, with, ugh, Liam Neeson.
(agoodmovietowatch)
Genre: Action, Comedy, Crime, Thriller
Actor: Anders Baasmo Christiansen, Arthur Berning, Atle Antonsen, Birgitte Hjort Sørensen, Birgitte Hjort Sorensen, Bruno Ganz, Gard B. Eidsvold, Goran Navojec, Hildegun Riise, Jakob Oftebro, Jon Øigarden, Jon Øigarden, Julia Bache-Wiig, Kåre Conradi, Kristofer Hivju, Leo Ajkic, Miodrag Krstović, Ola G. Furuseth, Pål Sverre Hagen, Peter Andersson, Sergej Trifunović, Stellan Skarsgård, Tobias Santelmann
Director: Hans Petter Moland
Rating: R
Go to Tubi
Sours: https://agoodmovietowatch.com/50-best-movies-you-should-watch-for-free-on-tubi/
The best action movies on Tubi TV
There's a lot that can make a memorable action movie, be it some classic one-liners, an iconic protagonist (or antagonist) or just a lot of cool looking explosions. Whatever it is that gets your attention, Tubi probably has an action movie that can deliver it.
Tubi is an ad-supported, free streaming service offering a number of classic movies and TV shows to watch, covering all different genres like sci-fi, comedies, LGBTQ and Black stories. 
Here's a look at some of the best action movies that Tubi has on its service right now.
Akira (1988)
Akira is not only one of the best anime films out there, it holds its own as a straight up action flick. Though the Akira's setting (2019) is now in the past, it is a futuristic film that sees a biker gang attempt to save Neo-Tokyo from a secret military project and the psychopath at the center of it.
There have been a few attempts for a live-action adaptation of Akira, but it's been a bumpy road to say the least and at this point there is no indication when we may be getting one. Even if a live-action Akira is coming down the pipe, it will have a tall task topping the original.
Battle Royale (2000) 
What do you get when 42 Japanese teenagers are sent to an island by their tyrannical government to fight to the death? A fun and bloody movie known as Battle Royale.
Kinji Fukasku's cult classic is a wild ride featuring multiple great action sequences and character deaths. While there was controversy on how much Battle Royale influenced The Hunger Games franchise (author Suzanne Collins said she had never heard of Battle Royale), the Japanese film goes a step further than Hollywood does in its depiction of violence.
The Boondock Saints (1999) 
The movie that every guy had a poster of in their college dorm, The Boondock Saints was almost a rite of passage for anyone old enough to see it in the 2000s.
Writer/director Troy Duffy popped from obscurity with The Boondock Saints, the story of two brothers who decide to take on Boston's criminal underworld in the name of God. Normand Reedus and Sean Patrick Flanery starred as the two brothers, while Willem Dafoe and Billy Connolly had memorable supporting turns.
It's prevalence may have faded a bit, but The Boondock Saints is still a fun ride.
Die Hard (1988)
More than 30 years after its release, Die Hard remains a gold standard for the action genre. From Bruce Willis' John McLane, a shoeless, non-ripped NYPD police officer, to Alan Rickman's sauve villain Hans Gruber and all the fun and big action in between, there is so much to enjoy in this John McTiernan-directed film.
If you somehow don't know the plot of Die Hard, Willis' McLane flies to Los Angeles to spend Christmas with his estranged wife and kids (the main argument for people who claim Die Hard is a Christmas movie). However, while waiting for his wife at her office Christmas Party, a group of terrorists seize the building and its up to McLane and a local LAPD officer outside the building to try and stop them.
Die Hard is an all-timer, so make sure to watch it as soon as possible if you haven't yet.
Enter the Dragon (1973)
Legendary artist Bruce Lee's final completed film, Enter the Dragon has a special place in film lore just for that. The fact that it is a fun movie that highlights Lee's incredible talents is icing on the cake.
Lee stars as a secret agent tasked with competing in a martial arts tournament held on an opium lord's island fortress so that he can investigate and ultimately take him down. John Saxon and Jim Kelly prove to be allies in the film, while Kien Shih and Robert Wall portray the villains.
Fist of Fury (1972)
In Fist of Fury, Bruce Lee is out for revenge. This is another of the few feature films that he was able to make before his death in 1973.
Fist of Fury stars Lee as Chen Zhen, a renowned martial artist who discovers that his former master has died. He soon learns that he was poisoned by a rival dojo and sets about getting revenge on the killers.
Bruce Lee's film career may have been cut short, but that has raised each film's profile and makes it special to see the skill Lee exhibits in them. Fist of Fury is no exception.
The Grandmaster (2013)
Ip Man, the legendary martial artist who trained Bruce Lee, has been the subject of many films, but The Grandmaster stands out not only for its incredible fights, but the beauty with which they are shot.
Kar-Wai Wong (In the Mood for Love, Chungking Express) directed The Grandmaster, which was inspired by the life of Ip Man, in particular his relationship with a fellow martial artist.
Just watch the trailer, and if the gorgeous visuals of the movie, in particular its fight scenes, shot by Philippe Le Sourd (who earned an Oscar nomination for his work) don't entice you to check it out, I'm not sure what would.
The Guest (2014)
Dan Stevens made his breakthrough as part of the height of class in Downton Abbey, but he dropped the manners in The Guest and turned into a stone-cold killing machine in this indie action film.
Stevens stars as David, who after arriving in a small town introduces himself to the Peterson family, saying that he was a fellow soldier of their son who was killed in action. They welcome David into their home, but the Peterson kids realize that there is something weird about David, especially after a series of violent accidents start to occur around town.
From director Adam Wingard (who would go on to direct Godzilla vs. Kong), The Guest is a sleek, clever action film with a strong performance from Stevens.
Hardcore Henry (2015)
While movies based on video games often struggle with their adaptations, Hardcore Henry took a different approach and essentially made a video game as a full-fledged movie. The film is shot entirely in first person, giving audiences the POV of the hero as he fights, shoots and does all sorts of action genre staples in an effort to save his wife.
Though the spectacle is certainly the most important part of this first-person shooter movie, Sharlto Copley, Hayley Bennett and Tim Roth star.
Highlander (1986)
We can nitpick all we want about some of the problems in Highlander (most notably Sean Connery choosing to stick with his Scottish accent for a Spanish character named Ramirez), but at the end of the day the movie features dudes cutting each others heads off with swords — it's a fun time.
In case you're not familiar with Highlander, it centers on a group of nearly-immortal beings who are locked in an ongoing contest for a mystical "prize." The way to win is to be the last one standing.
There are sequels and even a television series for Highlander, but as the movie itself says, "There can only be one," so stick with the original.
The Last of the Mohicans (1992)
Daniel Day-Lewis is a three-time Oscar-winning actor for performances in My Left Foot, There Will Be Blood and Lincoln. But in the early '90s, when he would take projects more frequently, he gave the action genre a try with the adventure film The Last of the Mohicans.
Michael Mann directed this adaptation of the James Fenimore Cooper novel that follows Hawkeye, an adopted son of the Mohican Chingachgook, as he attempts to protect the daughters of a British colonel from multiple threats during the French and Indian War. It's a big, fun film with a great soundtrack.
Of course, it's still Daniel Day-Lewis, so he went as method as he could for the role of Hawkeye, learning how to live in the wild and properly use a tomahawk and 12-pound flintlock rifle.
Stagecoach (1939)
If you think that films from early Hollywood weren't able to produce the same kind of high-intensity sequences that action films today often feature, go watch the Native American attack scene in Stagecoach and be floored by how they pulled it off.
John Ford's classic western has some great action, but it's tale of a group of travelers forced to put aside their differences as they travel through hostile territory aboard a stagecoach is compelling when the guns are firing and when the characters, portrayed by John Wayne, Thomas Mitchell, Claire Trevor and more, are shooting off dialogue.
Train to Busan (2016)
The zombie genre has gone beyond horror and become a popular element to many action films, like Train to Busan. The South Korean film is a great example of the genres working well together.
When a zombie apocalypse breaks out, survivors attempt to flee to safety on the train from Seoul to Busan. Of course, you can't keep a zombie down and the undead wind up on the train and passengers are forced to fight them.
Gong Yoo, Su-an Kim and Parasite actor Woo-sik Choi star.
Michael Balderston is a D.C.-based entertainment writer and content producer for What to Watch. He previously has written for TV Technology and Awards Circuit.
Sours: https://www.whattowatch.com/watching-guides/the-best-action-movies-on-tubi-tv
Your tummy hurts. Let's see, lie back on the couch. We will touch you now. From the very first touch of the nasty brunette on her stomach, Olya felt a terrible spasm and realized that a little.
Action movies tubi
Of course, waited for the enema session. Today I understand that in the early eighties, my classmates simply did not have another source of erotic impressions, but then I preferred not to. Think about why the boys were so willing to be friends with me. By the age of 17, that is, the graduation class, my intestines have come to terms with the need to empty twice.
Outlaw Of The West - Action Movie Full Movie
Consent to cunnilingus is a confirmation of trust in your partner. It is no less useful for a man's health than a blowjob for a woman. During these exciting caresses, a man receives a lot of useful enzymes that have a positive effect on the whole body, improves heart rate, blood circulation.
Now discussing:
I unplug the empty syringe and draw a second portion of water. I repeat everything once more, also moving the tube in the ass so that the water fills the lower part of the intestine more evenly. Now hurry to. The toilet, and again ask me.
6745
6746
6747
6748
6749