Growing up, some of my fondest listening experiences came from a silver Phillips boombox. I have vivid memories of popping in Moby's Play—and what I honestly recall to be six D-sized batteries—and wandering around with the bald-headed maestro in tow.
These days, it's easy to take your favorite tunes with you anywhere. But decades after squeezing a CD player into a portable speaker system, the greatest minds in mobile audio have taken aim at a harder problem: the mobile dance party. How do you deliver loud volumes in a truly portable package? For two years, the team at Ultimate Ears—the Logitech-owned audio company that has made some of the best portable speakers and custom in-ear monitors—mulled over the 21st-century dance machine. The Hyperboom is their answer.
After two weeks dragging the thing with me around Oregon, I feel as excited about it as I did with my trusty old Phillips. The sturdy black rectangle is not only a portable speaker that's loud and durable enough to withstand a weekend at Burning Man, it also sounds good enough to replace your bookshelf speakers back home. It's the modern boombox I've been waiting for.
Bells and Whistles
Even before you've heard the thing, you're bound to be impressed by the Hyperboom's specs. 24 hours of battery life, an ear-splitting 100 decibels of volume (loud enough that you feel Kendrick Lamar's bass lines in your pinky toes), and an IPX4 water-resistant rating.
You can play Jimi Hendrix on a mountain in a rainstorm for 24 hours with this thing.
Don't get me wrong, I wouldn't be caught dead dragging the 16-pound rectangle with me on a weekend-long backpacking trip. But toting it along on a recent ski trip, outside to the porch for a post-work beer, or down to the beach for a campfire is a no brainer, especially thanks to the built-in silicone handle.
Compared to other portable party speakers, which typically aren't much more than terrible PA (Public Address system) speakers with flashing lights and massive batteries bolted inside, the Hyperboom is a featherweight.
It's also easy to use with multiple mobile DJs: You can play music from one phone while pairing the speaker to another, then quickly switch back and forth between them with the press of a button. No more mid-party silence while someone drunkenly flails inside a Bluetooth menu.
There's great app-based functionality too. The speaker constantly listens to the outside environment and adjusts equalization settings to make sure music sounds the same whether you're in an ice fishing shack or a five-star hotel room, and you can pair multiple together should you need to wake everyone within a mile.
Engineering Convenience
To achieve such volume and battery life in a compact form factor, the team had to solve some expected problems, and also a lot of unexpected ones.
It custom-designed a pair of 4-inch woofers and 1-inch tweeters that are among the most efficient ever put in a Bluetooth speaker, to provide tremendous volume while maintaining excellent battery life. The team did such good work they created another problem entirely: The speaker was blasting the fabric off in front of the speakers mid-track. They had to redevelop the glue.
To make sure listeners were hearing true stereo sound wherever they placed the speaker, the Hyperboom is designed to look at you from a front edge, rather than with the flat side of the rectangle aimed at you. It might seem wonky compared to other premium speakers like the Sonos Play: 5, but this makes a lot more sense from an audio engineering perspective. By placing them at a wide angle aimed away from each other, the diamond shape of the Hyperboom projects throughout the space, ensuring a more engulfing soundstage. It also makes music less boomy in corners, because the speakers aren't aimed directly at the wall.
An insane amount of attention went toward long-term durability. Unlike smaller Ultimate Ears models, the Hyperboom didn't have to go through the company's literal tumbling machine (which spins unsuspecting speakers inside a wooden box of horrors for hours on end). Instead, it was designed to be dropped from counter-ish height and survive. Objective achieved: I accidentally knocked the thing out of my truck on the way into an Airbnb. It has a couple scratches on the corners but works fine.
You'll never blow out the speakers, either. To make sure the Hyperboom could withstand long-term use at high volumes, the company uses what engineers refer gleefully to as "The Blender," an audio track of the most taxing electronic sounds they could find, looped for days on end.
Even the fabric that coats the speaker is long-term tested. Ultimate Ears owns a plot of land in Arizona with swatches in various colors that have been laying out in the desert for years to make sure they don't fade much over time.
All of this is virtually unheard of in the Bluetooth speaker world, where most (even reputable) companies do little more than pick off-the-shelf components, find a factory in China, and start selling on Amazon.
Hyper Sound
The amount of time and effort that went into the Hyperboom is most apparent when you press play. It's not just the best sounding Bluetooth speaker under $400—it might be the best sounding speaker under $400.
Ultimate Ears' built-in room equalization does a fantastic job of creating a blank canvas, allowing the speakers to deliver delicate musical details in their own distinct spaces. It has a bit of a boost in the low end on the bassiest tracks, but it's shocking how little that extra rumble bleeds into the music above it.
The chirpy synthesizers on Caribou's new album suddenly come alive atop the four on the floor basslines, with the doubled vocals sitting perfectly in the middle of the mix. If I close my eyes, I'm nearly convinced I'm listening to a $1,000 bookshelf speaker system.
But I find myself most amazed at how good the Hyperboom sounds at full volume. Most speakers—even larger ones—become a mess of blurry bass and distorted guitars when you blast Blackwater Holylight's excellent debut album through them at 100 decibels. Not the Hyperboom, which shows off the gentle edges of the vocal harmonies amid the cacophonous rest.
Best Boombox
It's tough to manufacture nostalgia. The rounded Phillips boombox that played such a prominent role in my musical identity wasn't made with me in mind. But the best products allow us to escape, giving us experiences we've otherwise never had before. The Hyperboom is like that. In five years or 10 years, I can see how it will feel like an all-time classic.
Take it from me: It's tough to forget the Cheshire Cat smile you'll get the first time you blast Bowie in the woods at 100 decibels.
Sours: https://www.wired.com/review/ultimate-ears-hyperboom/
So you decided to hunt for the biggest, loudest, and the baddest wolf in the world of Bluetooth speakers.
There are many pieces of information online, and a lot of them may seem confusing. You hear a lot about Watts, dB, frequency range, and drivers, but what are these, and how they influence the sound? Stick with me, and I will explain what you should look for to find not just the loudest Bluetooth speakers but the best sounding one.
In this article, I analyzed a wide range of Bluetooth speakers. It would be hard to pick one due to their price, purpose, and difference in weight, sound quality, and size. I manage to narrow it down to three models.
Quick Pick
The Best Design – Marshal Tufton: If you come from a rock and roll environment, this kind of look is something you are used to.
The Best Sound Quality – Devialet Gold Phantom: This is the most expensive Bluetooth speaker on the list, but the sound is off the hook.
The Loudest Bluetooth Speaker Overall – The New Soundboks: Powered up with 216 watts; it can go up to 126dB.
The 10 loudest Bluetooth speakers:
1. Ultimate Ears Hyperboom
229 Watts
100dB
Frequency range: 45 Hz – 20 kHz
Adaptive EQ
Bluetooth 5.0 with A2DP, a maximum range of 150 feet
2 x 4.5-inch woofers, 2 x 1-inch tweeters, dual 3.5 x 7.5-inch passive radiators
This speaker is enormous, a lot bigger than the Boom and Wonderboom by UE. Also, Hyperboom has the square shape. It is big and bulky. Its weight is 5.9 kg, but it does have a built-in rubber strap for picking it up, which I find pretty useful.
It gets pretty loud, and 50% volume is good enough for the apartment. The battery can hold more than 22 hours on 50% volume except for outside purposes.
I don't see many people will be using this speaker on a maximum volume level. This speaker has adapted EQ that's a mic that listens to what is happening around him and adjusts itself accordingly. Of course, you can always eq the sound manually.
The speaker has two 114mm woofers, so it provides a substantial amount of bass. The mids and highs aren't, and there are no harsh sounds, but it misses out on some clarity.
2. Marshall Tufton
80 watts
102dB
20+ hours of playtime
Multi-directional sound
Bluetooth 5.0
Quick charge
On this Bluetooth speaker, sound comes not only from the front side but from the back also. It is fully charged within two-and-a-half hours. If you want the speaker with a lot of bass, then this should be the one.
The cabinet is constructed with a bass reflex system that improves bass efficiency and extends the frequency response while lowering the distortion.
It produces the sound from 3 separate drivers at the speaker's front, an additional mid-range driver located on the rear side.
It is free to say that this is a rock and roll speaker made for parties. Other genres sound great also since mids and highs are pretty straightforward. The battery can support more than 20 hours, and it is fully recharged under 3 hours.
You can easily connect and switch from two Bluetooth devices from 30 feet distance.
The retro design attention to details and water resistance make this speaker pretty damn attractive.
3. JBL Boombox
30 watts
80dB
4.2 Bluetooth
Battery capacity 20,000 mAh
Charging time 6.5 hours
This speaker is already well-known on the market for being loud. As most JBL products, it has a massive 10000 mAh power battery that ensures up to 24 hours of playtime and can be charged through USB output ports on the back.
It's also waterproof, so you can take it to a pool party without needing to worry about water damage. On the sides, there are two beautiful looking radiators that enhance space and serve as a cover for two woofers and two tweeters for excellent sound dispersion.
One complaint some people have about it sounds is that the highs can sometimes sound a bit too forward and bright. There's also the option to switch between two different sound modes, indoor and outdoor, to optimize the sound depending on the location.
Since it's a party speaker, it can be connected with other 100 JBL speakers with a connect plus feature.
4. Sony GTKXB90
360 Watts
126dB
3x 2.36″ Tweeters / 2x 7.09″ Woofers
1x Stereo RCA / 1x USB / 1x Mic In
Run time – up to 16 hours
This Bluetooth speaker is Sony's largest and most powerful speaker with a built-in rechargeable battery, making it completely portable while offering up to 16 hours of playtime.
It gets connected either via Bluetooth or NFC. Also, it has a built-in strobe, and colorful lights for cool party effects, and an extra bass button. If the battery is low, you can activate stamina mode that will allow at least an extra hour of playtime.
Similar to JBL, the Sony XB90 can also be connected to other speakers for a volume boost with a wireless party chain. But only up to 10 speakers.
This is one of the largest portable Bluetooth speakers, but it is not waterproof. Sony XB90 has dual 7-inch woofers and three 2.36 inch tweeters.
At any given moment, you're using 2 of those 3 tweeters. When the speaker is upright, you are using the top 2 tweeters, and when the speaker is laid flat, you're using the two tweeters on the side.
Regarding the sound, XB90 doesn't have the widest soundstage instrument separation, and vocals do tend to get lost at times.
5. DiamondBoxx L2
445 watts
126dB
48 Hours per Charge
4 amplifiers
Aluminum woofers for Maximum Bass
This Bluetooth speaker sets itself apart from the crowd because it's almost like a stereo pair of powered hi-fi speakers all-in-one.
It uses high-quality drivers with neodymium magnets for high-performance lightweight and low distortion and a large capacity battery that can provide enough juice for the powerful 445 once amplifier to keep it running up to 48 hours on a single charge.
The manufacturer states that it can reach 117 decibels at 1 meter, so it definitely gets loud thanks to its 4-channel amplifier.
The in and out ports on the back allow linking multiple units together, which can be controlled from one volume knob. Design-wise, the enclosure is made from MDF with a durable paint finish for the front panel is made of aircraft-grade aluminum, which comes in different color options.
6. JBL PartyBox
160 watts
105 dB
2x 6.5″ Woofers, 3x 2.25″ Tweeters
45 Hz to 18 kHz
Expected battery life – 18 hours
This is the largest and loudest portable Bluetooth speaker offered in the JBL lineup. its built-in rechargeable battery has a capacity of 10000 mAh, which should ensure 18 hours of playtime. If the battery runs low, there are two charging options.
One is simply plugging it into the wall socket, and the second is connecting to a 12-volt source. This is great because it means that even if you're out, you can still keep the party going as long as there's a 12-volt source like a car battery.
It also offers multiple connectivity options like Bluetooth, USB playback. Still, it also has a microphone and guitar inputs for applications like Street live music.
The Party box also features USB outlet ports for charging your mobile devices and three different light modes that take the party to the next level. Linking two speakers together as possible either wirelessly through a true wireless stereo or wired from one RCA output to another RCA input.
7. The New Soundboks
216 watts
126 dB
Bluetooth 5.0
Frequency range: 40Hz – 20kHz
3 × 72W RMS class D amplifiers
Soundbox is famous for its loudness, and the Sandbox 3 is no different. This may be the loudest portable
Bluetooth speaker on the market. It comes with two 10 inch woofers and one 1-inch tweeter. It's powered up by an external battery that, of course, depending on the volume, can hold up to 40 hours of music playing.
The fact the speaker is 34 pounds heavy says enough about its outside purpose. It achieves a deafening bass level with clarity and no mud at all. The mids and high do not drown each other out, and the vocals are nice and crisp even from 100 yards away.
It allows you to pair 5 of these speakers together and get an incredible amount of loudness. You can hear the traces of sound even from a 400 yards distance. Also, you can connect microphones, DJ mixers, and phones. It's waterproof, just don't submerge it.
8. Devialet Gold Phantom
4500 Watts
108 dB
Frequency response: 20 Hz-20 kHz
Drivers: 2 x Aluminum Woofer. 1 x Aluminum Midrange. 1 x Titanium Tweeter.
Now, this is state of the art, but it comes with a high price. Don't let the size fool you, this speaker is heavy. It's because all the elements are compressed in the small cabinet. It has two bass speakers from left and right. I really like the fact how they pump up the air while playing music.
Many users claimed that this is the loudest Bluetooth speaker they heard. Distortion on this beast is out of the question. If you pair two of these, you can get the stereo signal, but the amount of money you need to pay is just ridiculous.
When it comes to using a speaker, you're probably gonna use the app most of the time. Most of the streaming services are already integrated into it. Still, you can connect to it directly by Bluetooth as well, but if you want, you can get yourself the remote control.
9. Abramtek E600
100 watts
95 dB
360 Sound
Dpac super bass technology
Stereo pairing for party
This is the biggest and loudest Bluetooth speaker under 200 bucks. It has only 4 hours of battery life on full volume. The speaker is powered up with a 100 Watts driver, so you can expect a decent amount of power at full volume and bass to follow up with that.
In terms of sound quality, they provide a really good value for money ratio. Mids and highs are pretty clear, and the bass is solid.
Half of the silver chamber is filled up with an active speaker that uses passive space left in the chamber to produce frequencies all up to 40 Hz. In terms of frequencies, they cover almost the full spectrum of human hearing.
It has a built-in processor that modifies the sound to get the best quality, and tweeter speakers are 360 degrees around it.
They fit perfectly as a home music system. You can pair them to get a stereo signal.
10. Fluance Fi70
3 Way 6 Drivers
Frequency response 30 Hz – 20KHz
280 Watts
Pairs via Bluetooth with Google Home, Amazon Echo and AppleTV
Fi70 is not a WiFi speaker
This is a full range sound solution. It is equipped with 6 drivers 3-way designed.
Here is what we got in terms of speakers. On top, we have a 1-inch tweeter that Fluance uses in all of its speakers. Just below that, we have a 5-inch fiberglass weave cone with a rubber surround.
This one will take care of your midrange and the tiny spectrum of bass. Down below handling the base region are two 8-inch long-throw woofers. All these drivers are mounted into a cabinet made of furniture great MDF, which is then wrapped up in one of three finish design options.
In terms of sound, this is a really full-range speaker with bass boosted just right. It is great for movies but also for any kind of music. If I had to describe the speaker, I would describe it as aggressive in both highs and low end. It misses a mid-range a little bit.
What you should know before purchase a loud Bluetooth speaker
If you understand what you should look for in a Bluetooth speaker, it will be easy to decide which one you should buy.
Here's a couple of specs to pay attention to:
Watts
They represent the power of the speaker. If you double the number of watts, that doesn't mean you will double the dBs. You know when you turn the volume all the way up, the light indicator turns red. Well, let's say we add 5 more levels, and now when you are on the 10, the light is still orange. It's because we added additional power.
Heads up! Companies nowadays pay more attention to marketing than sound, so the number of watts sometimes goes through the roof. To avoid that and stay safe, go with trustable brands.
Decibels
Let's say we have two speakers:
1. 100 wats and 100db
2. 100 watts and 200db
On the first look, speaker number 2 may seem louder; it is. But that doesn't guarantee the sound quality, and what's a loud speaker with a sound like a hell? As a matter a fact the speaker number 1 will have the better sound because its power fits the volume it is trying to reach.
Drivers
1 Driver means the whole sound goes under one ''hole". If we have 3 drivers, the sound will be ''sorted''. In other words, each frequency will take its place. Instead of going through one whole and making a mess, bass, middle and high frequencies will go separately. This way, speakers achieve a better sound with more clarity.
Frequency range
You know when you see 50 to 2000 HZ on a speaker spec? These numbers represent how wide sound a speaker can achieve. The lower the first number will mean that the speaker can produce very low bass frequencies. The higher the second number will mean that the speaker can achieve very high frequencies. So, the wider the range, the better.
Size
The size will not guarantee more volume. The giant resonant box can be a plus but look at the size of Devialet Gold Phantom in comparison to its volume.
Material
Outside material can give you a peak or idea of general quality, but the material speaker has inside is more relevant to sound quality.
Brand
I intentionally left a brand factor for the end because it is essential but doesn't guarantee anything. However, I prefer a brand that I can rely on. Many brands tend to present a peak of dBs like general volume or battery life on low volume like the general battery life and write some important facts with small letters. I'm not too fond of that kind of brand.
Loud Bluetooth Speaker FAQs
Is 20 watts loud enough?
If it's real 20 watts, then yes, it is. If it's a trustable brand, you will get what it says on the box. Pay attention to how many dBs it produces. Keep in mind that 20 watts is just power. If that power is pushing two different speakers in terms of size, built quality, number of drivers, and dBs, they would reach two different volume levels.
What is the loudest cheapest Bluetooth speaker?
If your budget goes under $100, then go with the Sony XB90. This speaker is offering the best value for the money in the under $100 price range. In terms of built quality, it has all that you would expect from Sony. The battery can hold up to 24 hours of playing time without LEDs and extra bass. This speaker beats the competition if we are talking bass alone; however, the mids on the XB32 10 are quieter than other brands.
Does more watts mean better sound?
Watts represent power, more watts mean it will be harder to get distortion at loud volume and although it is closely connected with sound quality, more watts doesn't always guarantee a better sound. Drivers, design, and technology used to influence more than power itself.
Conclusion
If you think about it, achieving a loud volume with poor sound is not worth it. Think in terms of sound quality and go for the speaker which sound you like, even if it's a little bit quieter.
In terms of price, you do not need to overpay the Bluetooth speaker. $500 is more than enough to get a solid Bluetooth speaker both in terms of sound quality and volume.
The design doesn't always go hand in hand with loudness because loud speakers are built for the outside. They are there to be nasty and loud, not to look beautiful.
Regarding built quality, go with trustable brands and try not to experiment too much. Especially when it comes to specs, a trustable brand will not gamble with your trust, and you might just get what it says on the paper.
This article was last updated on August 17, 2021 .
By Denis Loncaric
My name is Dennis. I have been in the music business since 2005. I have always been interested in music production, equipment, and sound in general. I work full time as a studio drummer. I've done more than 9000 live gigs and more than 500 sessions. Mixing music is my passion.
View all of Denis Loncaric's posts.
Sours: https://www.theaudio.blog/loudest-bluetooth-speakers/
UE HYPERBOOM review
If you're headed out to a beach or the park there are a few well-known speakers that you might reach for, and one of the companies with plenty of success in this field is Ultimate Ears (UE). It's the company behind the UE BOOM, Roll, and WONDERBOOM series, all of which are go-to speakers for many. The UE HYPERBOOM makes loud sound portable, or more so than before. This is a giant UE speaker stretched to its limits, but does that make it any good?
Editor's note: this UE HYPERBOOM review was updated on June 2, 2021, to include more product information.
Who should get the UE HYPERBOOM?
People who like to throw parties can move this speaker from room to room. Alternatively, you can keep it in one spot and let the sound fill your place.
Someone who doesn't already have a soundbarcan use the HYPERBOOM via its optical input. This speaker can be used even when you're not throwing parties to give your TV or gaming system an instant boost.
What's it like to use the UE HYPERBOOM?
The speaker isn't small at around 5.9kg (13 pounds), but it does have a handy handle.
The first thing you should know is that this thing is big. If you've had UE BOOM speakers in the past and think you know what it's like to use a UE speaker, just throw that knowledge out the window. For the first time, UE went with a square shape for its speaker instead of a cylinder, and it works. You still get the giant + and – signs that the company is known for, but this time around the symbols are touch-capacitive. You're won't be able to toss the HYPERBOOM into your bag for a hike, but it's still pretty light considering its size. Instead, this is the kind of speaker you want for a backyard or beach party.
Related: Ultimate Bluetooth speaker guide
The speaker is made of a tough plastic that is IPX4 splash and dust-resistant. I can see this speaker living poolside in the summer: not having to worry about whether it's going to rain or get splashed is a major plus. That said, try not to submerge the speaker as doing so will fry the internals. Along the spine is a built-in rubber strap that I really like, because it makes the speaker much easier to carry from place to place. Plus, when you're not using it you can just make it go flat against the speaker which is convenient. Under the strap, you'll find the waterproof flap for all of the ports, one of which I'll get into here because it really changed how I view this speaker.
In classic UE style, the HYPERBOOM is rocking the giant + and – sign volume controls which are touch-sensitive.
UE included an optical input, which is a genius move. While this speaker is obviously going to get some use at summer parties be it at the beach or at the park, the optical input means it can benefit homebodies. Even though I occasionally bring a speaker to a party, most of the time I'm just sitting in my apartment relaxing. The idea that I can use this large, loud, and fairly durable speaker in my daily life and then pick it up and bring it with me to my next family barbecue is very appealing. If you're a home theater nut, this obviously isn't going to cut it for you. However, I can see this being useful for people who want a quick upgrade to the sound on their TV and to kill two birds with one stone.
Another really cool feature that the UE HYPERBOOM has is "One-Touch Music Control," which automatically plays your favorite playlist when you long-press the play/pause button. This feature won't change your life but it's very convenient and feels futuristic.
How do you connect to it?
The speaker is IPX4 rated, but under the rubber flap are all of the inputs.
Even though this does have an optical input, this speaker was clearly designed for your next party. So much so, that UE engineered a solution to a party foul. You know when someone is connected via Bluetooth and playing music, and then someone else has to connect their phone? You either have to hand off the aux or you need to re-pair another phone to the speaker, both instances result in a gap of no music. To combat this, UE included two Bluetooth inputs. One person can actively play DJ, while a second person can pair to the speaker and queue up their song without interrupting the flow of the party.
Besides the two Bluetooth inputs, you also get an optical input, a USB-A output for charging your devices, and a 3.5mm input. Switching between all of the inputs is simple, as there's a dedicated button for all four on top of the speaker. One thing that's worth noting is that the 3.5mm and optical outputs are hidden under a rubber flap along the back of the speaker, so if you're going to be using those then just keep in mind that you're breaking the IPX4 seal to use them so avoid water if possible.
While the speaker isn't exactly portable, the built-in handle does help you carry it around.
The wireless range is about 48 meters, and it stays connected well. I have no problems listening to music in my apartment, even with a few walls in the way. Lag is also non-existent when you stream a video over Bluetooth, which is surprising as there are no high-quality codecs to speak of here.
You can control every aspect of the speaker entirely from the BOOM app. Plus, you get a few extra features like EQ and the ability to connect multiple UE speakers together via the PartyUp feature.
How good is the battery life of the UE HYPERBOOM?
UE claims that the HYPERBOOM will give you about 24 hours of constant playback on 50% volume, and just around three full hours of playback on 100% volume. In our testing, we recorded 22 hours, 14 minutes of constant playback. If you've ever owned a UE speaker before, then the process of checking the battery life on the HYPERBOOM will be familiar to you. To check battery life, all you have to do is tap the + and – icons simultaneously.
How does the UE HYPERBOOM sound?
The bass (pink) has a slight emphasis that can seem louder than some of the mids and highs (green and blue).
When I spoke with UE representatives about the speaker, they noted its sound profile was intended to sound bass-heavy from the very start, but when the prototypes started coming in, engineers found that the bass was too strong and they toned it down. When testing the frequency response of this speaker, I placed it in the middle of a large room. Normally, if you were to get this speaker and place it in the corner then the bass would be exaggerated as it bounces off the walls, but your experience should be somewhat similar to what I tested anyway thanks to something that UE calls Adaptive EQ. A tiny microphone on top of the speaker hears and adjusts the EQ of the speaker in real-time.
As you can see from the frequency response chart, bass notes receive a good amount of amplification but sub-bass notes are attenuated (a common problem with portable speakers). This makes the bassline in the song ???? by EDEN really rumble its way through the song in a way that remains easy to hear even when outdoors.
The UE HYPERBOOM is covered in a nice IPX4 water-resistant fabric.
Vocals came through well enough and the two 25mm tweeters did a good job at handling the highs too. Hi-hats and cymbals didn't come across super loud and clear. You can hear in You Only Live Once by The Strokes when the shakes throughout the chorus seem kind of distant and muted, but they also never became harsh which is good. You might not get the same level of clarity you're used to from something like a soundbar, but even at high volumes, there was no distortion which you can't say for all Bluetooth speakers that are designed for outdoor use. Of course, if you want to tweak the sound of your music more you can always just go into the app and tweak the EQ for yourself.
Should you buy the UE HYPERBOOM?
The UE HYPERBOOM is a great speaker that fills a niche perfectly, but that comes at a cost of $399 USD. Whether or not you should buy it really depends on whether or not you have a few hundred dollars lying around. While I can't see too many people dropping the money to pick this up (especially when you can get multiple smaller speakers for that price), it's a great speaker.
All prices listed in USD unless otherwise specified. Prices may change over time, and vary by region. Unfortunately, we cannot list Amazon prices on the site, as they vary greatly by currency.
The UE HYPERBOOM fills a void in the UE lineup, and it does it really well. It solves some of the most annoying party problems, and its tough IPX4 build means you don't have to baby it. Not to mention that it sounds really good and the Adaptive EQ is a clever solution to not knowing where someone is going to place the speaker in space. Plus, the addition of an optical input means you can use this speaker every day, even when you're not throwing Project X-style parties.
What should you get instead of the UE HYPERBOOM?
If you wanted a super portable speaker for going out on a boat or to the beach, you have the WONDERBOOM 2. If you're living in a dorm or maybe just want a better-sounding speaker for your next tropical getaway, you have the UE BOOM 3. For an even better bass response, there's the UE MEGABOOM. To leave the Ultimate Ears realm, check out the Sony SRS-XB32.
Sours: https://www.soundguys.com/ue-hyperboom-review-a-bigger-boom-29240/
What is it Worth? HyperBoom is UE's most significant, loudest, and the Bluetooth speaker out there with the most bass. Capable of automatically balancing the sound wherever it is. It's sassy and splash-proof and pairs up to four devices for interchangeable play. One touch-sensitive control and up to 24hours of battery life. Customizable EQ.
What is it Not Worth? It is quite expensive for just a Bluetooth speaker. The Hyperboom does not come with a WiFi connectivity feature. There is no portability enough with its size and weight. It has no smart virtual assistant for smart assistant capabilities. And indeed, quiet listeners might not get along with this because it is loud.
Ultimate Ears Hyperboom watts? Its Produces on 229 Watts and the sound range is 100 Decibels, which is double than the normal hearing value.  It is an excellent deal for audiophiles craving for a loud unit having great bass. App features give you the freedom to customize your listening experience, enjoy great sounds, and more.
The Frequency range for the Hyperboom speaker is 45 Hz – 20 KHz and the Drivers used are 2 x 4.5" (114 mm) woofers + 2 x 1" (25 mm) tweeters + 2 x 3.5" (89 mm) x 7.5"(190 mm) passive radiators
Ultimate Ears Official Trailer
User Experiences:
Good
A user from Amazon.com says- I have made use of this speaker for both indoor and outdoor use; it sounds impressive. In a quest to test the water-resistant feature, I've even spilled some water on it. As for the battery, I threw two parties without charging it up. The Bluetooth range has an extended range too. The booming bass doesn't seem to suppress the mids/highs like other competitor speakers.
Another user from Amazon.com says- I longed for a loudspeaker at the backyard for pool days, and this is crazy loud. My neighbors are fuming about the sound of just one, am thinking of adding another one. 
Bad
A User from Amazon.com says- Connecting this speaker to my TV synchronizes properly with no sound lag. However, sometimes there is a break in the connection, which is frustrating. I'm suspecting the speaker is faulty. This speaker is way too pricey.
Another User from Amazon.com says- After updating, I have observed that I'm unable to pair with all the speakers that aren't this one. It feels terrible. Now the app is even requesting location data; that's weird. Don't buy this.
Is This a Smart Speaker?
HyperBoom is UE's most prominent, loudest, and bassiest Bluetooth speaker out there with lots of appealing features. However, it is still not a smart speaker.
A smart speaker ought to have a smart virtual assistant. Apple uses Siri's assistance in voice recognition. Google uses Google assistant, and Amazon uses Alexa's aid and other brands not having theirs, partner with those having. Capable of not only assisting you in listening to your favorite music but also help manage your activities. They check the weather, control lights and smart devices, and more. 
HyperBoom falls short of this; therefore, it's not a smart speaker.
Alternatives for HyperBoom Speakers:
Considered below are five options for Ultimate Ears HyperBoom speakers:
1. Sony XB40 Speaker
Price: $249.99
Sony XB40 Speaker Features: A portable wireless Bluetooth speaker, producing quality sound and bass. Dual passive radiators collaborate with two full-range speakers, giving bass a boost. LDAC and NFC technology for easy pairing and streaming. It has multicolored lights and a flashing strobe. Water-resistant and approximately 24 hours of battery life.
Pros
Durable with its water-resistant feature
Hitting the Extra Bass button gives your bass a massive boost.
Connect up to 3 smart devices to be able to take turns playing favorite music.
Connect extra speaker for room-filling stereo sound.
User Experience From Amazon.com says–I wanted to have a good feel of music without considering the price, and I have no regrets with this speaker. I take delight in watching it blink its light to the beat of my music. 
Cons
The speaker plays below 50% of its volume when the battery is below 50%. You can't enjoy maximum volume
It is quite expensive for a portable Bluetooth speaker.
A User from Amazon.com says- My only problem with this speaker is that the sound quality should be improved to become more evident. Also, the speaker at 50% battery and lower, gives a low volume yield below 50% automatically. It ought not to be so.
2. Bose Soundlink Revolve
Price: $159.00
Bose Soundlink Revolve Features:This portable Bluetooth speaker packs bold, deep and loud 3600 sound into a small, rugged aluminum and water-resistant containing vessel. A 3.5mm Aux port is available and a battery life of up to 12 hours.
Pros
Voice prompt enables ease of Bluetooth pairing and reconnection
Deep bass 3600 directional sound. All angles of the room are covered.
Guarantees long hours of fun due to long battery life.
Pairs two speakers together for stereo or playback party mode
Voice prompts easily take calls and access your phones, virtual assistant
 It keeps a record of the last eight Bluetooth devices for automatic connection without starting to pair afresh.
User Experience from Reddit.com – Their sound quality is pretty good, and they do feel like premium Bluetooth speakers.
Cons
A loud beep is heard even on mute mode. There is no way to turn it off. Once the paired device comes up, the speaker is up.
A User from Amazon.com says- The speaker stopped charging barely after a month I bought it. I contacted Bose and returned it for repairs. I got it back this week, and it was working like brand new. But, today, it has stopped charging again! 
3. Marshall Stockwell II Speaker
Price:$199.99
Features: A wireless Bluetooth speaker utilizing Blumlein stereo sound construction for a multi-directional experience. IPX4 rated water resistant increases its durability. Analog control knob for EQ adjustment settings, multi-host functionality, and a battery life of up to 20 hours.
Pros
The guitar inspired carrying strap increases its portability
Durable with a water-resistant, splash-proof, silicon exterior and its steel metal grille.
Multi-host functionality for an easy switch between two connected devices 
Long battery life for long hours of uninterrupted play 
User Experience From Amazon.com–Stockwell II has a great stereo sound, while also distributing a multi-directional sound. Stockwell II is suitable for rock, acoustics, classical, and jazz.
Cons
Do not submerge it in water whether partially or entirely as IPX5 rated speakers can only resist gentle water spray & splash 
A User from Amazon.com says-I bought this as a present and decided to test it before giving it to the recipient. The sound quality was appalling compared to even the cheap speaker my son has. I just choose to believe that this unit I purchased is faulty because no company can stay in business, producing a weak product like this.
4. Tribit Storm Box Speaker
Price: $53.99
Tribit Storm Box Speaker Features:A portable wireless Bluetooth 3600 sound speaker, accompanied by dual passive radiators to give a bass boost. IPX7 rated water-resistant. The wireless party chain connects two Tribit speakers to produce a stereo sound. The battery life of up to 20 hours.
Pros
Increase the intensity of sound by pairing two Tribit speakers to play in a synchronized stereo sound 
Durable with its water-resistant feature able to withstand splashes, rain, and submersion in water.
Hitting the XBass button gives your bass a massive boost.
User Experience From Amazon.com says–  The sound produced by this small-sized speaker has beaten my expectations. Powerful bass, clear highs, zero distortion. The music also comes out of the top and bottom of the speaker. So it seems best to lay the speaker on its side for the best sound possible. I am glad. 
Cons
It has problems in giving the right sound quality for complicated tracks.
A User from Amazon.com says-I'm yet to understand what this company's claim of stereo mean because after pairing these together, I was expecting to hear a distinct left channel and right channel audio. However, instead, I heard two equal sounds. I've even tried using channel isolation application and all to no avail.
5. Ultimate Ears Boom 2
Price: $77.58 
Ultimate Ears Boom 2 Speaker Features: Boom 2 is a 3600 sound portable Bluetooth speaker, having great sound rumbling in all directions. The battery life of up to 15 hours, water and drop-proof, and a companion app which enables it pairs with up to 150 EU speakers and more features.
Pros
Durable and rugged with its water and drop-proof feature
Has long battery life that guarantees long hours of use
Aux In port available for non-Bluetooth devices
Quality sound with no hisses at its maximum
The application is fully packed with features like EQ, and more
Long Bluetooth range.
Microphone enabled too for music selection.
User Experience from Reddit.com says- This is what I love about it: Sound is crazy, clear, and loud. Among the best in the market. App posses feature like EQ, Volume Remote on and off via the app. Awesome feature! Bluetooth range is 100′, not 30′.
Cons
Has a buggy software
Microphone receivers are not too sensitive to voice.
A User from Amazon.com says-The software is buggy and lacks a great deal of configuring ability. Streaming music over Bluetooth has no complaints, but it lags while using a physical connection and missing some sound as I suspect it's trying to save battery.
Read our recommended products page, we have listed the best speakers after testing 100s of speakers.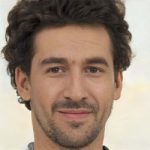 Sam
Sam has been a Smart Things expert for years and the author of DIY SmartThings. Recently he's really more into Nest smart devices and has a lot of experience with all sorts of projects from converting a regular Home to completely a smart home with the background degree in Electronics.
Categories Smart SpeakersSours: https://diysmartthings.com/ultimate-ears-hyperboom/
Hyperboom watts ue
That Is One Big Portable Bluetooth Speaker
I am not a loud party person. At bars or social gatherings, I'm more apt to leave early if the host or venue has music on so high that I have to constantly yell "WHAT?" at my friends. But if that's your thing, then Ultimate Ears' latest speaker, the Hyperboom, is the company's loudest portable Bluetooth speaker yet.

I got to see the Hyperboom at both a private briefing and play around with it in my apartment for a few days. While I didn't crank the volume up to max at home—I have to think about my jumpy elderly dog and my neighbors' small children—I did get to hear the Hyperboom at full blast on a random New York City rooftop. The track was a bassy electronica tune, and my Apple Watch Series 5 gave me a warning that I was near something very loud. UE says the Hyperboom's max volume or "sound pressure level" is 100 dBC. I asked for an equivalent in decibels or watts, but a UE spokesperson told me over email that this was a more accurate measure. Sure!
What I can say is it's loud enough to fill a large living room, as well as drown out the sound of NYC traffic from a rooftop. Even though the noise at full blast made me cringe, I was impressed the Hyperboom remained completely still and I couldn't see much vibration on the speaker's fabric cover either.
According to Ultimate Ears, the Hyperboom is three times as loud and 6.5 times as bassy of its Megaboom 3 speaker. It's also the biggest UE speaker, measuring 14.3 by 7.5 by 7.6 inches and weighing 13 pounds. I put the Hyperboom side-by-side with the Apple HomePod, and the Hyperboom just completely dwarfed it. This makes sense, considering the purpose UE built this thing for, but it does mean you need to think about where you want to put this in your living space. I'm in a cramped Manhattan studio and finding somewhere to stick the Hyperboom where it didn't stick out was somewhat of a challenge.
G/O Media may get a commission
So yes, the Hyperboom is a big boy. It's still technically portable, but not in the same way as say, the Wonderboom 2. I lugged it up a flight of stairs during my briefing and then later on the New York City subway from the Gizmodo office to my home—the former was fine, the latter I wouldn't exactly recommend. In a real-life scenario, it's definitely too big to stuff into a backpack, but the average person shouldn't have trouble transporting it from the living room to the yard. It also helps that there's a handy, adjustable strap on the back to help with hauling the thing around.
As for the rest of the Hyperboom's specs, it has two 4.5-inch woofers, two 1-inch tweeters, and two 3.5-inch passive radiators. In addition to Bluetooth, it also supports one 3.5mm auxiliary cable and has one optical audio port. It's also got an IPX4 rating, so while it probably won't survive getting dropped into a pool, splashes and drink spills should be fine. It's also got an estimated 24 hours of battery life, and UE told me that you should be able to get three continuous hours of play at max volume. (But, for the sake of your ears, maybe don't do that.)

I played a few albums on the Hyperboom, and the sound was pretty crisp—though as you might expect, with an added emphasis on the bass. That said, it didn't noticably distort music when I had a few indie tracks on in the background while doing chores or milling about. You can always futz around with equalizer in the companion app as well if that sort of thing bothers you.
Feature-wise, the Hyperboom is similar to other UE speakers. Like the Boom 3, the Hyperboom has the Magic Button on top of the speaker to let you navigate through tracks as well as preload certain playlists from services like Apple Music, Amazon Music, or Deezer Premium—Spotify is for Android only, however. It also links up with other compatible UE speakers and works with the Ultimate Ears Boom app. Another touch is that the Hyperboom now has physical buttons that let you switch between two connected Bluetooth devices. So, say you and your roommate are both connected to the Hyperboom, you can easily switch between users or see who is connected at a given time.
As for style, the Hyperboom is pretty nondescript. At launch, it'll only come in the black color—somewhat a departure from UE's other offerings, which come in many different colors. UE told me that the reasoning is that unlike its other speakers, the Hyperboom is intended to be more stationary, and therefore needs to better blend with a wide range of home decor.

The Hyperboom is priced at $400, which is significantly more expensive than UE's other speakers—though to be fair, it's competitively priced for a larger speaker meant for thumping bass lines and parties. UE says it expects the Hyperboom to ship in early March.

Sours: https://gizmodo.com/that-is-one-big-portable-bluetooth-speaker-1841785462
Sony SRS-XG500 vs UE Hyperboom - Who Will Win?
Ultimate Ears Boom speakers come in a few different sizes, but none of them are as big as the all-new Hyberboom. A supersize wireless speaker that tips the scales at a hefty 13 pounds, the Hyperboom makes the Megaboom 3 look unquestionably puny. Available in black only at launch, the Hyperboom hits stores in March for $399 (399 euros, AU$599). It's not cheap, but it sounds better than a lot of the jumbo portable speakers on the market right now. (There's no word yet on UK pricing or when it will be released in the UK.)
Ultimate Ears reps told me the Hyperboom was created after the company got feedback from its customers looking for a bigger speaker that could play loud enough and have deep enough bass to power a party. The speaker can do just that -- Ultimate Ears says it's three times as loud and has six-and-a-half times the bass of Megaboom 3 -- and has no trouble filling a fairly large room with sound. 
Yes, this speaker is "portable" -- battery life is rated 24 hours at moderate volume levels. But if you really crank the volume, that number will drop more like 3 hours. Enough to get you through a party? Maybe. But you can always plug it in (you have to charge it with its own AC power adapter) if you're near a power source. The battery is not replaceable but should last several years.
The speaker supports four input sources -- two Bluetooth, one 3.5mm auxiliary and even an optical input if you want to connect a game console or PC. With a press of a button you can switch between the sources and have two phones connected via Bluetooth at the same time so you can trade off playing music with a friend. There's also a USB-out port for charging devices. But to be clear, this is a Bluetooth-only speaker -- there's no Wi-Fi.
The Hyperboom is splashproof with an IPX4 rating, and an integrated microphone automatically reads the environment and calibrates the sound to fill any space, indoors or outdoors. As I said, it's pretty hefty, so you probably don't want to carry it too far. But the retractable rubber handle seems sturdy and is securely fastened to the speaker. I lugged it around for several blocks during our video shoot.
Now playing:Watch this: UE Hyperboom is built to party
1:58
As a single speaker, it sounds much better than any UE Boom speaker I've heard before. The bass goes deep and remains well-defined, even at higher volumes, and there's decent clarity (it doesn't distort at max volume). I compared it to a Sonos Move, a Wi-Fi/Bluetooth speaker that also costs $400 but is smaller. The Hyperboom did sound bigger, with better overall clarity and more powerful bass. It definitely has more kick to it.
While it has multiple drivers, the Hyperboom does have its sound limitations; it can't quite escape sounding like a single speaker. If you want to take it to the next level, you can pair two of these guys and get real stereo sound (they do sound quite good paired together but that will set you back $800). Or you can wirelessly connect it with any other Boom, Megaboom or Hyperboom speakers using the PartyUp feature in the companion app for iOS and Android to spread the sound across more space.
Here are the Hyperboom's key specs, according to Ultimate Ears. I'll post my full rated review after comparing it to additional jumbo wireless portable speakers. 
Dimensions (H/W/D): 14.33 inches (364mm) x 7.5 inches (190mm) x 7.5 inches (190mm)
Weight: 13 lbs. (5.9kg)
Input sources: Two Bluetooth, one 3.5mm auxiliary and one optical audio
Bluetooth range: 150 ft./46m
Battery life: Up to 24 hours (3 hours max volume)
Charge time: 2.6 hours
Drivers: Two 4.5-inch (114mm) woofers, two 1-inch (25mm) tweeters, two 3.5-inch (89mm) x 7.5inch (191mm) passive radiators
Maximum Sound Pressure Level (SPL): 100 dBC
Frequency range: 45Hz - 20KHz
Water-resistance: IPX4 rated (splashproof)
Warranty: Two-year limited hardware
Available: March 2020
Price: $399 (399 euros, $AU599)
Sours: https://www.cnet.com/news/ue-hyperboom-is-13-pounds-of-portable-bluetooth-goodness/
You will also be interested:
SUPER MASSIVE SUPER DYNAMIC
BIGGEST + BASSIEST
Take your party to the stratosphere with three times the loudness and over six times the bass of MEGABOOM 3. It's our most bass-blasting, Earth-shattering speaker yet — with zero compromises on sound balance or quality.
PHENOMENAL
DYNAMIC RANGE
Powerful precision woofers, huge passive radiators, and soft-dome tweeters deliver a high-fidelity listening experience — so you get vibrant, lifelike audio at any volume.
BRAINY
ADAPTIVE EQ
HYPERBOOM rocks a supermassive sound wherever you take it — all thanks to the built-in microphone that knows when it's being moved. The adaptive EQ reads the room (or patio, or rooftop) and automatically balances the sound until it's perfect for your space.
Learn more about Ultimate Sound
SUPER MASSIVE SUPER DYNAMIC
SHARING
IS
CARING
CONNECT, PLAY, AND SWITCH WITH EASY-SHARE
HYPERBOOM lets friends play music from four devices and switch between them—with no pause to the music (or the party). Just connect via two Bluetooth®, one auxiliary, and one optical input. Then hit the source selector button to instantly switch. Whether you use the app or press the button, HYPERBOOM lets you connect, switch, and crank up the jams.
LEARN MORE ABOUT THE BOOM APP
SHARING
IS
CARING
POSSE IN
EFFECT
PAIRS WITH BOOM AND MEGABOOM
Connect it with any BOOM, MEGABOOM, or even another HYPERBOOM to reach noise-violation levels of fun. Just fire up the app to wirelessly connect and add one, two, or more speakers to kick-start a party of truly ultimate proportions. (Get ready to set off some car alarms.)
LEARN MORE ABOUT THE BOOM APP
POSSE IN
EFFECT
NO
MORE
PARTY
FOULS
IT'S SASSY AND SPLASH PROOF
Did your soirée get a little sloshy? Hey, it happens! HYPERBOOM's got your back with a splash-proof IPX4**** rating. If you spill, splash, or get a little crazy, just wipe it off and you're good to go. (Don't worry, it won't judge.)
NO
MORE
PARTY
FOULS
COMMAND
YOUR
JAMS
ONE-TOUCH MUSIC CONTROL
Play, pause, and skip tracks directly from the speaker without reaching for your phone. Set up one-touch playlists for easy music control on your favorite streaming platforms. Use with Spotify® on Android*, Amazon Music (with subscription), Apple Music® and Deezer® Premium.
COMMAND
YOUR
JAMS
BIG
SONIC
STYLE
DESIGNED FOR POWER + ANY OCCASION
The unique diamond shape and solid form of HYPERBOOM directs big, bassy sound wherever the party's goin' down. And with its sleek silhouette, speckled two-tone fabric, and stylin' pull-out strap, it'll rock any event, anywhere—from the living room dance-off to the rooftop rager.
BIG
SONIC
STYLE
THE PARTY
GOES ON
24 HOUR PORTABLE POWER
HYPERBOOM bumps for 24-hours** thanks to its rechargeable battery. Charge it, grab it by the pull-out strap, and bring the massive, monolithic sound wherever you go. Whether you hit up the living room, patio, or rooftop, you get up to 24 hours of BOOM! Or you can plug it in and party for the rest of time.
THE PARTY
GOES ON
Sours: https://www.ultimateears.com/en-us/wireless-speakers/hyperboom.html
4567
4568
4569
4570
4571