Amana is a major manufacturer of household appliances best known for its highly efficient range of gas furnaces and exceptional warranty coverage. If you're looking to save some money on your heating bills and are unsure which gas furnace is right for your needs, we've done the hard work for you and rounded up the top 10 Amana gas furnace products.
Amana Products
Amana gas furnace products are defined by their quiet operation and energy efficiency. Most models have qualified for ENERGY STAR certification. This is accomplished by intelligent design using technology such as variable speed blowers to eliminate the high-heat surge that other brands utilize.
Amana Gas Furnaces
Amana manufactures two styles of gas furnaces with different AFUE ratings: the 90+% AFUE range and 80% AFUE range. Both feature stainless steel heat exchangers and multi-speed and variable speed motors. Every Amana gas furnace features a dual-diameter tubular heat exchanger that delivers reliable heating performance in any climate and home layout. These gas furnaces are designed to provide virtually silent heating for any home.
Amana 90+% AFUE Gas Furnaces
The pick of the 90+% AFUE range is undoubtedly the AMVM97 High-Efficiency Modulating Variable-Speed Gas Furnace, which operates up to 98% AFUE with very little energy wasted in the process. The AMVM97 also makes use of ComfortBridge Technology and can be linked with a compatible air conditioner if needed for even greater energy efficiency.
Another popular option is the ACVM97 Modulating Variable-Speed Gas Furnace. With an AFUE rating of 97%, the ACVM97 remains one of the most efficient gas furnaces in the Amana range thanks to its thermally insulated cabinet that minimizes air leakage.
The AMVC96 Two-Stage Variable-Speed Gas Furnace utilizes a variable-speed circulator motor to achieve a 96% AFUE and near-silent operation. The dual-stage motor allows the furnace to run at an even low speed, reducing wear and tear on internal components. As with most premium Amana products, the AMVC96 furnace connects to Amana's CoolCloud smart app to save money on repair and maintenance.
The ACVC96 High-Efficiency Two-Stage Variable-Speed Gas Furnace eliminates temperature swings and maintains an AFUE of up to 96%. It uses a silicon nitride igniter to eliminate the need for a constant pilot light, adding to energy savings.
Rounding out our list of the top 90+% AFUE gas furnaces is the AMES96-U Single-Stage Multi-Speed Gas Furnace. Key features include ultra-low emissions of NOx (nitrogen oxides) and AFUE of up to 96%. A specialized insulated cabinet reduces air leakage to a 1.4% maximum. This unit is compliant with all Southern California air quality regulations.
Amana 80% AFUE Gas Furnaces
The 80% AFUE range provides energy-efficient gas furnace options for shoppers on a budget. The AMVC8 Two-Stage Multi-Speed Gas Furnace is the best option here. It sits at the top of the range with 80% AFUE. Operation is still quiet due mostly to the variable-speed circulator motor. The AMVC8 connects to the Comfortnet Communication System for advanced monitoring and maintenance notifications and alerts.
Two-stage heating options allow the ACVC8 Two-Stage Multi-Speed Gas Furnace to operate at up to 80% efficiency, an improvement of up to 20% more than some of its competitors. It can provide constant and evenly distributed warmth while using around the same amount of energy as a 100-watt light bulb.
Although the AMEH8 Energy-Efficient Two-Stage Multi-Speed Gas Furnace uses a multi-speed, electronically commutated motor, it still delivers significant savings on your energy bill with an AFUE of up to 80% and is eligible for Amana's lifetime warranty.
The ACEC80 Energy-Efficient Two-Stage Multi-Speed Gas Furnace is superior to a single-speed gas furnace in every way. The multi-speed ECM motor reduces noise even on its maximum setting and keeps energy consumption to an absolute minimum.
One of the most energy-efficient single-speed furnaces on the market, the AMES80 Single-Stage Multi-Speed Gas Furnace features an AFUE of up to 80% and utilizes Clean Comfort technology to improve indoor air quality during operation. A cabinet made from heavy-gauge steel reduces noise level while improving overall efficiency.
Amana Pricing
The price of an Amana cooling or heating system will vary depending on your individual needs, including installation. Even prices online can be out of date or inaccurate, so the best way to get an accurate quote is to contact your local HVAC professional. They will discuss your exact requirements and give you an accurate quote to supply and install your system, taking into account the size and age of your home.
Amana Warranty
Amana products come with certain warranty conditions, so it's best to check the Amana website for details. Their premium products are protected by a lifetime warranty for select parts, but certain conditions must be met to qualify, such as registering your purchase online within 60 days.
Amana Reviews
The best way to learn about Amana products is to check out independent reviews from industry experts such as those on HVAC.com. Websites like these do an exceptional job at breaking down technical information into layman's terms and are a great way to arm yourself with all the information you need before you go shopping for gas furnaces.
The Amana website has a comprehensive review section for each of its products. On the rare occasion they have received a less than stellar review, someone from Amana has reached out to the customer asking for more details and made a sincere effort to resolve their problem.
Frequently Asked Questions
Where can I buy Amana furnaces?
It is possible to buy Amana furnaces online, but we recommend going to your local HVAC supplier to check out your desired model. It gives you a better idea of the size and the design of the furnace, and someone will be able to run through all the features with you.
Does Amana really offer a lifetime warranty?
On select products, yes. These are generally the more premium, top-of-the-range furnaces. However, they are generally regarded to have one of the best standard warranties in the business, so you can buy any Amana furnace with confidence.

Amana also offers an extended service plan, although it is only available through authorized Amana dealers. This option is fully transferable should you ever decide to sell your home.
How much do Amana furnaces cost?
Prices vary between distributors, so the best way to get an idea of cost is to talk to your local HVAC installer. They will be able to give you a total price including installation, as installation costs will vary depending on the size and age of your home.

Amana also has an extensive FAQ section on its website organized into various helpful categories that answers questions related to maintenance, operation, and what you should do before you buy an Amana furnace.

Sours: https://www.hvac.com/furnaces/amana/
Amana makes some of the best HVAC equipment in the industry, including full line of gas furnaces. This manufacturer offers 20 different gas furnaces to choose from, so there's a performance and efficiency level available for every type of home. The units range in efficiency from high-efficiency 96 percent models to standard efficiency 80 percent models. Check out our other brand price lists to compare these units to similar models from other manufacturers. For more information on any model, see the model reviews and ratings on this website.
Amana AMVM96 Gas Furnace Price List: This is the top-of-the-line model. It comes equipped with a variable gas valve that delivers the precise amount of gas needed to keep your home's temperature comfortable and balanced. This furnace is not short and features and comes with the Million-Aire dual diameter tubular heat exchanger, largely considered to be the best on the market today. It also includes a variable-speed blower for added efficiency. Amana also includes an unbeatable warranty with its furnaces. If the heat exchanger ever fails the original owner, Amana will replace the entire furnace. The Amana AMVM96 gas furnace is an Energy Star model and 96 percent efficient.
Here is current pricing for this model:
60,000 Btu AMVM96 gas furnace: $2,339
80,000 Btu AMVM96 gas furnace: $2,599
100,000 Btu AMVM96 gas furnace: $2,739
115,000 Btu AMVM96 gas furnace: $2,949
Amana AMVC95 Gas Furnace Price List: This model is one step down from the AMVM96 and does not include a variable-capacity gas valve. This furnace is Energy Star rated at 95 percent efficient and has a two-stage gas valve with a variable-speed blower. The unit does include the top-rated Million-Aire heat exchanger and the same lifetime unit replacement warranty.
Here is current pricing for this model:
46,000 Btu AMVC95 gas furnace: $1,759
69,000 Btu AMVC95 gas furnace: $1,869
92,000 Btu AMVC95 gas furnace: $1,959
115,000 Btu AMVC95 gas furnace: $2,069
Amana AMH95 Twin Comfort Gas Furnace Price List: This model has a great combination of efficiency and affordability. It is Energy Star rated at 95 percent  efficiency. It has a single-stage gas valve with a multispeed blower, which means your hoe won't be as comfortable as it would with one of the higher end models. It's a great choice for a budget-conscious buyer who wants an efficient unit. It does come with the top-rated Million-Aire heat exchanger and the lifetime furnace replacement warranty.
46,000 Btu AMH95 gas furnace: $1,239
69,000 Btu AMH95 gas furnace: $1,349
92,000 Btu AMH95 gas furnace: $1,539
115,000 Btu AMH95 gas furnace: $1,689
Amana AMVC8 Gas Furnace Price List: This furnace is 80 percent efficient and would work well in a warmer climate. Many homeowners choose this unit for part-time locations like a vacation home or cabin where the unit won't be run often. This furnace is great quality and features Amana's Million-Aire heat exchanger backed by the lifetime unit replacement warranty. This unit does not have the secondary heat exchanger included in other, higher-efficiency models. It does have a two-2-stage burner and a variable-speed motor.
Here is the pricing for this unit:
46,000 Btu AMVC8 gas furnace
69,000 Btu AMVC8 gas furnace: $1,389
92,000 Btu AMVC8 gas furnace: $1,499
115,000 Btu AMVC8 gas furnace: $1,599
Amana AMH8 Gas Furnace Price List: This is a quality, affordable gas furnace. It's 80 percent efficient and has the Million-Aire heat exchanger. As with all Amana products, it does come with the lifetime unit replacement warranty. It's a very good value for the price. Here is pricing information:
45,000 Btu AMH8 gas furnace: $799
70,000 Btu AMH8 gas furnace: $829
90,000 Btu AMH8 gas furnace: $939
115,000 Btu AMH8 gas furnace: $1,079
140,000 Btu AMH8 gas furnace: $1,199
It's plain to see that Amana has one of the most diverse furnace line-ups out there. It truly has a unit for every need and budget.
Sours: https://pricefixer.com/amana-gas-furnace-price-list-2/
Amana Furnaces Prices and Installation Cost in Chicago, IL and Surrounding Areas
With over 20 years of experience, GSHA Services, LTD provides superior furnace installation, furnace maintenance and furnace repair for residents of the Chicago and the surrounding Illinois communities. We install Amana furnaces but also Lennox, Carrier, Trane, Goodman, Napoleon, Rheem and many more brand. See below Amana furnaces prices, and installation costs in Chicago, IL and surrounding areas.
The average cost to install an Amana furnace is between $1,900 to $2,700 for smallest available furnace size. Your total furnace unit installations costs will largely depend on the size needed for your home. A heating load calculation is necessary to determine the correct size of furnace to install in the home.
Explore Amana 80% AFUE Gas Furnaces
Enjoying reliable, energy-efficient warmth in your home when it's cold outside is but one way an Amana Furnaces can bring comfort to you and your family. The standard-efficiency line has both single-stage and two-stage gas furnaces. While this product line does not save as much energy as the high-efficiency series, these forced air heating gas furnaces still operate at 80% AFUE and provide savings on your energy bill.
Explore Amana 90+% AFUE Gas Furnaces
When you receive an AFUE rating of 90% or more, your gas furnace is performing at the top of its class. Simply put, the Amana 96% AFUE rating means 96¢ of every dollar you spend on energy is actually used to heat your home. That's very little wasted energy when compared with lowerrated or older, increasingly inefficient heating systems.
---
*Price is for smallest available size of the furnace including all available discounts. A heating load calculation is necessary to determine the correct size of furnace to install in the home.
BAD CREDIT? NO PROBLEM
3 to 12/mo Zero Interest / NO Monthly Payments – Same As Cash, 25 to 72/mo Zero Interest With Equal Monthly Payments >>>
Energy Efficiency
Many high-efficiency choices are available. Furnaces with a higher AFUE (Annual Fuel Utilization Efficiency) make more efficient use of heating fuels than lower-rated models. While your initial investment may be higher when purchasing a unit with higher efficiency levels, increased energy savings could make it a better choice. Their ability to lower your monthly energy bills can make them the more cost-effective option, compared to a conventional furnace.
Engineered Longevity
A gas furnace is a piece of equipment from which you expect years of uninterrupted service. Amana brand gas furnaces live up to expectations through intelligently designed components that benefit from decades of performance testing and refinement, like Amana new stainless-steel heat exchanger.
Warranty Protection
Amana offers original owners a substantial warranty agreement. All of the models have a lifetime warranty on the heat exchanger and a 10-year warranty on the parts. This warranty length is on par with the best gas furnaces. For a full description of all warranties contact GSHA Services, LTD at 224-220-3656.
Quiet Comfort
Many homeowners may think the best gas furnaces are not seen or heard. That's why an Amana brand Furnace are insulated for noise reduction. With a sound-isolated blower assembly and a heavy-gauge steel cabinet, it offers quiet and efficient performance compared to furnaces with single-speed motors.
ComfortBridge HVAC Communicating Technology
ComfortBridge technology is factory installed in select Amana brand heating and cooling systems. It was designed to create an intelligent indoor comfort system capable of customizing energy-efficient performance, reducing thermostat compatibility concerns, and offering flexibility when it comes to thermostat options.
Amana Gas Furnaces Prices and Installation Cost
A common question from homeowners considering the purchase of an Amana brand heating and cooling system is "how much will the installed system cost". Since an Amana brand heating and cooling system must be sized and installed in your specific home, there is not a MSRP (Manufacturer Suggested Retail Price) for Amana brand heating and cooling products. Install Amana gas furnaces typically range in pricing from $1,800 to $4,500 for a typical home. The variability in your local weather conditions, the construction type and age of your home, the complexity of the Amana installation, the quality of your existing duct work and any regulations can all influence how much a new energy efficient fully installed Amana furnaces will cost.
Our Furnace Brands, The Choice Is Yours
We provide a wide selection of furnaces to meet the needs of different homes and families.
Air Duct Cleaning
Complete Air Duct Cleaning and Sanitizing – Don't let your indoor air quality be compromised by a dirty duct system >>>
We Install All Brands And Models Furnaces
GSHA Services is an authorized dealer for multiple leading brands, and can service and repair all brands and model of heating and cooling system, not just one brand only.
Amana Furnaces Prices, and Installation Cost in Chicago, Illinois and Surrounding Areas
Choosing a reliable installer who knows their stuff is essential to the success and performance of your new Amana furnace. If your equipment isn't installed correctly, it won't offer the expected efficiency levels and you'll likely have issues keeping your home comfortable. GSHA Services LTD is a licensed HVAC installer and our technicians have undergone extensive training to ensure the proper furnace installation & furnace replacement. Quality installation will help your new furnace perform at its peak for longer, helping you make the most of your investment.
FURNACE INSTALLATION
FURNACE REPAIR
FURNACE MAINTENANCE
Sours: https://gshaservices.com/heating/furnace-installation/amana-furnaces-prices/
Compare Amana Furnace Prices and Installation Costs
Amana is a subsidiary of the popular Goodman brand and together, they have over 200 years of experience in the heating, air conditioning and refrigeration business. They are known for making quality products but at a more reasonable price than some other brands. As is the case with most furnace suppliers, Amana does not quote pricing of their products on their website. Here at the The Furnace Price Guide Website, we gather information from homeowners and professionals so we can provide up to date pricing and technical information for Amana furnaces.
Below we have compiled the average prices for Amana electric, oil and gas furnaces, and also included links to other resources so you can find reviews and pricing information. Amana is known for both quality and affordability that is sure to make customers happy. If you have recently purchased a Amana furnace, we would love for you to provide the installation and cost information below.
Table updated January 2021 and includes the most current Amana 2020 – 2021 Furnace prices.
Jump to: Amana Furnace Price List | Learn more | User Submitted Prices
By Type | Amana Furnace Price List
Furnace
Only

Furnace
Installed

Complete Heating
& Air Installed

Amana Gas Furnace Prices

80% Standard Efficiency Gas Furnaces
(AMS8, ADSS8)
$978

$2,130

$4,875

80% AFUE, Variable and Multi-Speed Blower, 2-Stage
(AMVC8/ADVC8, ACVC8, AMEH8, AMH8, ADSH8)
$1,478

$2,475

$5,030

92-95% High Efficiency Gas Furnaces
(AMSS92, ACSS92)
$2,200

$2,950

$5,670

95% AFUE and Higher Gas Furnaces
(AMVM97, ACVM97, AMVC96, ACVC96, AMSS96, ACSS96, AMEC96, ACEC96)
$2,575

$3,500

$7,500

Amana Oil Furnace Prices
Amana does not offer an Oil Furnace for consumers
 n/a
 n/a
 n/a
Amana Electric Furnaces (Called Air Handlers)

Standard Electric Furnaces
(AVPTC, ASPT, ARUF, AWUF)
$875
$2,750
$5,950
High Efficiency (Variable) Electric Furnaces
(AVPEC, MBVC, MBR, ACNF)
$1,875

$3,575

$6,750

Please note that every home has many items that could change how much you may pay for a new furnace or complete HVAC system. What we have provided are estimates only.
---
Learn More About Amana Furnaces, or Get Price Quotes
More information about the Amana company or what coupons, offers or rebates they are offering can be found at the links below. You will also find a convenient way to get several price quotes on furnace equipment and installation from qualified HVAC companies in your area.
Other Furnace Brands
---
Visitor Submitted Amana Prices
We appreciate all user submissions of the prices consumers have paid for their Amana furnace or installation. Rest assured that no personal information will be included in our price comparison charts. We only provide the total price paid, location and details about the services performed.
Location


Furnace Type

Type of Service

Included

Amount

 Locust, NC
 AMSS92
 Replacement
 Furnace Installed
 $2,785
 Houston, TX
80% ADVC8
 Replacement
 Furnace Installed
 $2,150
Sours: https://www.furnacepriceguides.com/amana/
Prices amana furnace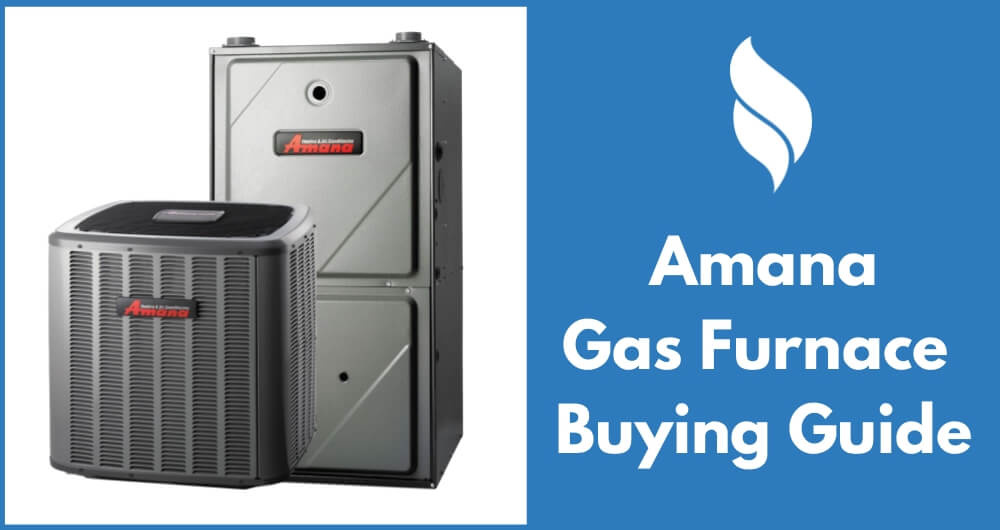 Note: Before you dive into the specific brand review, we highly recommend you to read our elaborate Gas Furnace Buying Guide in advance. There are several crucial steps you need to take before you even start to think about the brand.
In this guide, we are going to give you an overview of gas furnaces from Amana. The Amana Company started back in 1934 as a refrigerator company taking its name from Amana city in Iowa. The company was later to be purchased by another HVAC company, Goodman in 1997. Goodman too sold major Amana appliances to Maytag retaining the heating and air conditioner divisions. In 2012, Goodman was purchased by the Daikin Group but still produces gas furnaces under the name Amana.
The Amana Company offers homeowners a wide range of gas furnaces that are long lasting with very good warranties (lifetime). Despite the company changing hands, it has remained a major brand in the production of gas furnaces across the US. According to Gold Award Winner, Amana is ranked the third best brand behind Carrier and Bryant. This rating is based on the energy efficiencies, warranties and the models produced. Now let's see the quick navigation of this guide.
Amana Gas Furnaces Features
Amana's ComfortNet Communicating System
To optimize energy efficiency and indoor climate control, the operation of the heating and air conditioning system's components must be coordinated. For example, the system must match the speed of the blower motor with the heating capacity of the furnace or air conditioning capacity of the AC to eliminate pushing untreated air into living space while maximizing efficiency.
Syncing systems are known in the HVAC industry as communicating technology. Amana's ComfortNet Communications is one of the most effective coordinating systems available. The system's brain is the ComfortNet control, or thermostat, that sends data to each component to integrate operation. The control monitors the system's performance to detect irregular conditions and diagnose the issue. Problems can be corrected, or a notification for service can be made.
Many of Amana's Energy Star-certified HVAC components are compatible with the ComfortNet Communications control including:
Furnaces: Amana AMVM97 (98%), ACVM97 (97%), AMVC96 (96%), AMVC8/ADVC8 and ACVC8 (80%)
Central air conditioners: Amana AVXC20 (24.5 SEER), ASXC18 (19 SEER) and ASXC16 (16 SEER)
Heat pumps: Amana AVZC20 (21 SEER), AVZC18 (19 SEER) and ASZC18 (18 SEER)
Related Article: HVAC System: Communicating vs Non-communicating

Self-diagnostic Control Board
The board allows the unit to diagnose any problems with the unit and report any problems on the control board. This allows for easier repair and management of the unit.
Lifetime Warranty
The Amana gas furnaces have one of the best warranties in the market. The heat exchanger comes with a lifetime warranty on all functional parts of the unit coming with a ten-year warranty. You have to register these warranties within 60 days of installation for them to apply. Amana also comes with extended service agreements.
Cons
The only con for Amana is the price. For most Amana models, you can easily find an alternative but identical model from Goodman, but you have to pay $500-$1000 higher for the Amana brand itself.
Related Article: Amana VS Goodman Furnace Review – Is There Any Differences Between Them?
Model Recommendation
| Model | AFUE | Blower Speed | Stage |
| --- | --- | --- | --- |
| AMVM97 | 97 | Variable | Modulating |
| ACVM97 | 97 | Variable | 2 |
| AMVC96 | 96 | Variable | 2 |
| ACVC96 | 96 | Multi ECM | 2 |
| AMEC96 | 96 | Multi ECM | 2 |
| AMSS96 | 96 | N/A | 1 |
| AMSS92 | 92 | N/A | 1 |
| AMVC8 | 80 | Variable | 2 |
| AMH8/ADH8 | 80 | Variable | 2 |
| AME8 | 80 | Multi ECM | 2 |
When you're looking for the most cost-effective model for Coleman, the strategy is to find the balance between furnace cost and energy costs. Let's use the zone map to identify efficiency levels for each that strike that balance:
Zone

Suggested AFUE

Cost-effective Models


Zones 1 & 2 (hot)
80%
Zone 3 (warm)
80%
Zone 4 (moderate)
90%

AMVC8

Zone 5 (cool)
90%-93%

AMSS92

Zone 6 (cold)
92%-95%
AMSS96, AMEC96
Zone 7 (very cold)
95% and up
AMVC96, ACVC96
Modulating AMVM97 is the highest-end furnace of all the product line. However, in my opinion, the 97% AFUE is nearly the same as 96%. There is no reason to pay $1000 more for the extra 1% efficiency unless your local government can offer huge rebates for it.
Contractor Feedback for Amana
Thanks for the interview by PICKHVAC. Having repaired and installed furnaces for years, I have a lot of experience with gas furnaces. The truth is that almost every gas furnace must be repaired at some point. The warranty factor is a good consideration when making a purchase. The Amana warranty options are excellent, but you have to register them within 60 days of installation. Most consumers who find no problems with their furnaces don't write anything online. However, you will find several negative comments from consumers who have had bad experiences with their gas furnaces. It is important you buy from a dealer or contractor who can installs the unit properly as most problems arise from poor installation.

-Richard, 10+ years Amana Contractor
Amana Gas Furnace Prices By Model
We need to set an equal baseline before we can list the prices for each Amana model. In this list, each furnace includes the same parameters: 70,000-75,000 btu with 1000 cfm blower which is proper for a mid-sized home of around 2,000 square feet, 10-year warranty excluding labor fee.
The Unit Only price is the online wholesale price without shipping fee. The Unit Installation Cost include gas furnace unit, all the material for the house and labor fee.
| Models | Unit Only | Unit Installed Cost |
| --- | --- | --- |
| Amana AMVM97 | $2,550 | $3,200 |
| Amana ACVM97 | $2,550 | $3,200 |
| Amana AMVC96 ACVC96 | $2,350 | $2,950 |
| Amana AMSS96 ACSS96 | $2,350 | $2,950 |
| Amana AMEC96 | $2,300 | $2,850 |
| Amana AMSS92 | $2,150 | $2,500 |
| Amana ACSS92 | $2,150 | $2,500 |
Amana Gas Furnace Submitted Prices
Brand & Model & SizePriceHome LocationHome Size
Amana AMH 95$3,399Miami3500 sqft
Initially, before I got my Amana gas furnace, I have had multiple problems with my furnace which has forced me to get it out of the house more than thrice when it stopped heating. The technician later diagnosed a problem with its motor and other parts of the furnace. I called the customer care hoping that they would help me fix the problem only for them to tell me that the warranty doesn't cover the parts" it took me a while before I could get in touch with a technician who would accurately bring my equipment back to life.it cost me an extra cost of $520 which covered the labor costs and costs used to acquire spare parts, not forgetting inconveniences such as a cold room while a furnace is already in place.. It, however, has been functional until the issue with its system came up.
Amana AMV9$1,899Seattle1800 sqft
I bought my Amana furnace after my long time Trane furnace broke down and the technician claimed that it was beyond repair. I decided to purchase the Amana AMV9 after a friend of mine recommended me since she had gotten excellent service from it. Installing the system in my house was however not a walk in the park and it gave us a lot of difficulties like wiring of the thermostat and the fan functionality. He finally found a way to customize the wiring. It correctly functioned for about 2 years and started overheating it was devastating. I didn't know whether the problem came about due to the customized wiring which was sorted out. I, however, haven't faced any other challenges with the unit.
Amana AMVC95$2,700Kansas, Merriam2800 sqft
We acquired our new home which made us very excited. We needed a furnace since it was soon going to be winter. We had to protect ourselves from the cold and the kids too. We had a couple of choices to choose from but we decided to settle for Amana since it had better specifications as compared to other brands despite its price being slightly higher we had to look for a qualified and competent technician to carry on with the installation so as to prevent later faults. The installation was done perfectly and till to date, I can say without a doubt that the furnace has always given its best.
Amana VC8$1,659Sacramento2100 sqft
I installed my Amana a few months ago. It's the best so far compared to my initial Trane. I haven't had any complaints with its motor unlike the initial brand's motor which kept giving me issues. I had to keep contacting the warranty services frequently. It is very quiet that you hardly notice the presence of a heating furnace in the house. It has given me more reason to love my space. I hope this is going to last forever. Thank you Amana.
How to Get the Best Amana Gas Furnace Prices?
Firstly, keep in mind that installation quality is always the most important thing for gas furnace project. So never sacrifice contractor quality for lower price.
Secondly, remember to look up the latest tax credit and rebates.
Thirdly, ask for at least 3 bids before you make the decision. You can click here to get 3 free estimates for you local contractor, and this estimate already takes rebates and tax credit into consideration and filter unqualified contractors automatically.
At last, once you chose the right contractor, remember to use the tactics from this guide: homeowners tactics when negotiating with HVAC dealer to get the final best price.
Feel free to ask any question by leaving a comment. We will answer any question with actionable tips.
Sours: https://www.pickhvac.com/gas-furnace/amana/
Amana Gas Furnaces
The tummy is also present, and if you look closely, you can find a cellulite. And so its still nothing. At least it's not a shame to put on Lenkin's robe yet.
You will also be interested:
Lifting her dress she lay down on the bed with her legs wide apart. Sergei's young body leaned on her and she felt how a warm and already slippery member from her saliva entered her, which made. Her breathing intensify. Lydia, throwing up Sergey's body with her pelvis, helped him insert and pull a member out of her bosom, which had not felt that strong member for a couple.
2737
2738
2739
2740
2741