Oblivion Mod:Oblivion Script Extender
Oblivion Script Extender
(OBSE)
Author
Ian Patterson (ianpatt), Stephen Abel (behippo), Paul Connelly (scruggsywuggsy the ferret)

Contributors: Timeslip, The J, DragoonWraith, SkyRanger-1, shademe, kyoma

Current Version
20.0
Supported Games
Oblivion
Links
Download
homepage
Project Website
http://obse.silverlock.org/
OBSE and its plugins are not "regular" mods and require a different kind of installation, which is why their installation is covered here. Most of the following are stabilizers, all highly recommended. The two most vital OBSE plugins are Fast Exit V2 and OSR!
Note: 1) The DLLs for all OBSE plugins should be installed to . 2) Some OBSE plugins have dependencies (DLLs) in subfolders of that folder as well.
Installation[edit]
Warning!Steam users!!! OBSE will not work if this setting is not enabled: Steam > Settings > In-Game > Check the box marked "Enable steam community in-game".
Download Oblivion Script Extender (OBSE) to the Oblivion folder
Extract it there. (It will add a folder containing the OBSE files.)
Copy the following up into the Oblivion folder: "obse_1_2_416.dll", "obse_editor_1_2.dll", and "obse_loader.exe." If you use the Steam version, move "obse_steam_loader.dll" as well.

Note: Steam users do not need the EXE to launch the game with OBSE, but some scripts (primarily OMOD scripts) check for the presence of that files. The presence of the EXE will not cause problems.

Delete the folder and the archive it added.

Note: 1) from now on!! use the obse_launcher.exe to launch your game, launching the game with OBSE-dependentplugins (not OBSE plugins) installed guarantees a crash, so it is best to get used to always using this launcher 2) If upon launching, it errors about needing the latest version of Oblivion installed (1.2.0416), you need to install the latest patch (via installing the second disc, if you are a GOTY user.)
OBSE Plugins[edit]
OBSE plugins have quite a different package composition. The installation is very consistent, but the packaging is not. All OBSE plugins are installed to the . Some plugins are packed such that they can be extracted into the Oblivion folder for proper installation; others require installing directly to the OBSE Plugins folder (which may need to be created.)
'Installation steps for some common OBSE plugins...
Download the following OBSE plugins:

Install the archives: Extract Fast Exit and OSR in the Oblivion folder. Extract Elys' USV in the Data folder. Extract Pluggy into the OBSE plugins folder (Oblivion\Data\OBSE\Plugins, which you may have to create). All of the DLLs should end up directly in the Plugins folder (except for OSR's component DLLs which should be in their own subfolder.)

Note: All OBSE plugins are installed in the above folder. That is where you will find the INIs that needed to be tweaked for your OBSE plugins (not OBSE-dependent mods.) The "src" folder directly underneath the Oblivion folder is not for mod users. Let it be.

Find the "Oblivion Stutter Remover" thread on the BethSoft forums before tweaking the INI file. The safest edit you can make is to raise the FPS cap.

Note: If you have a very good computer, you may want to raise the cap to 60 FPS. If you use Streamline, turn off Streamsmooth or set SL's FPS range inside of OSRs. OSR is more robust, and they can cause bad conflicts when vying to handling memory management.

Another OBSE plugin: If you are going to use Elys' Uncapper, (uncaps the level for the PC skills and attributes, raising the limit from 100 to 200 or 255) extract it to (or in) the OBSE plugins folder.
See Also[edit]
Sours: https://en.uesp.net/wiki/Oblivion_Mod:Oblivion_Script_Extender
This is a community maintained up-to-date fork of Oblivion Script Extender (OBSE).
Download
Download the latest OBSE
Changelogs and all releases are provided in the releases section.
Installation
The instructions for installing and running OBSE differ based on whether you are using a retail or Steam version of the game.
IF YOU PURCHASED A RETAIL (NON-STEAM) VERSION OF OBLIVION:
Copy obse_1_2_416.dll, obse_editor_1_2.dll, obse_loader.exe and the Data folder to your Oblivion directory. This is usually in your Program Files folder, and should contain files called "Oblivion.exe" and "OblivionLauncher.exe".
Run oblivion by running obse_loader.exe from the Oblivion directory.
If you use a desktop shortcut to launch Oblivion normally, just update the shortcut to point to obse_loader.exe instead of oblivion.exe.
IF YOU ARE USING THE STEAM VERSION OF OBLIVION:
Copy obse_1_2_416.dll, obse_editor_1_2.dll, obse_steam_loader.dll and the Data folder to your Oblivion directory. This is usually "C:\Program Files\Valve\Steam\SteamApps\common\oblivion".
Launch Oblivion via Steam or by running Oblivion.exe. OBSE will automatically be run along with Oblivion when launched. To disable this, rename or move obse_steam_loader.dll. You do not need to use obse_loader.exe unless you are running the editor.
IF YOU ARE USING MOD ORGANIZER 2:
Mod organizer user need to use special instruction to allow OBSE to function properly. Follow the instruction on this page: https://github.com/ModOrganizer2/modorganizer/wiki/Running-Oblivion-OBSE-with-MO2
RUNNING TES:CONSTRUCTION SET WITH OBSE:
Scripts written with these new commands must be written via the TESConstructionSet launched with obse_loader. Open a command prompt window, navigate to your oblivion install folder, and type "obse_loader -editor". The normal editor can open plugins with these extended scripts fine, it just can't recompile them and will give errors if you try.
WARNING: It's unadvised to install Oblivion to Program Files
Support
For support, contact us in the xOBSE Discord server. For bug reports and other problems, create a new GitHub issue.
As this is a community supported release don't report to the original programmers bugs that are present within this fork.
Description
Oblivion Script Extender (OBSE) is a modder's resource that expands the scripting capabilities of The Elder Scroll 4: Oblivion. It does so without modifying the executable files on disk, so there are no permanent side effects.
For documentation on how to write scripts utilizing OBSE , see CS Wiki and obse_command_doc.html .
Creating OBSE Plugins (for developers)
To create an OBSE plugin you may want to look the example project. If the plugin you want to create define commands you need to request an opcode range to use. Reach us on the Discord server.
Here there is a list of already allocated ranges.
FAQ / Troubleshooting
Can I update OBSE mid play-through?
Yes, and you are encouraged to do so.
My antivirus says there's a virus in obse_loader.exe, what's that about?
That's a false positive. We already contacted Microsoft about it but it will likely happen again in the future, so you need to add the file to exclusions of your AV.
Are old mods/plugins still compatible?
Yes. We keep a focus on backwards compatibility with precedent mods and plugins. Despite that a beta may introduce unintendend errors that we will try to rectify as soon as possible.
Oblivion doesn't launch after running obse_loader.exe:
Make sure you've copied the OBSE files to your oblivion folder. That folder should also contain oblivion.exe.
Check the file obse_loader.log in your oblivion folder for errors.
obse_loader.log tells me it couldn't find a checksum:
You may have a version of Oblivion that isn't supported. I have the english official patch v1.2.0.416. Localized versions with different executables or different patches may not work, but many have been successful. If there's enough legitimate demand for it, I can add support for other versions in the future.
Your Oblivion install may be corrupt. Hacks or no-cd patches may also change the checksum of the game, making it impossible to detect the installed version.
In case this happen create a new GitHub issue
The OBSE loader tells me I need to use the autopatcher:
Go to to OBSE website (http://obse.silverlock.org) and download autopatcher, which will walk you through the update process. You will need the latest patch from Bethesda, as well as your original Oblivion DVD.
OBSE doesn't launch with the Direct2Drive version:
The Direct2Drive version of the Oblivion executable has additional DRM applied, which would be illegal for us to bypass. We cannot support this version. If you own a retail version of Oblivion, please use the autopatcher to extract a usable executable.
Note that if you are interested in buying a digitally distributed version of Oblivion, the GOG version and the Steam version are supported. (GOG Version preferred)
Crashes or other strange behavior:
Let me know how you made it crash, and I'll see about fixing it.
Xbox 360 or PS3 version?
Running OBSE and Oldblivion at the same time:
Copy your oldblivion support files in to the Oblivion folder (oldblivion.dll, oldblivion.cfg, shaders.sdp), then run the loader with the -old command argument.
Some mods (specifically mods using IsKeyPressed) don't work correctly. What should I do?
Open your Oblivion.ini (found in My Documents/My Games/Oblivion) and change the "bBackground Keyboard=0" line to "bBackground Keyboard=1".
How do I change the script editor font?
Hold F12 or F12 while opening the script editor. F12 will default to Lucida Console 9pt, and F11 will show a font picker dialog box.
Can I modify and release my own version of OBSE based on the released source code?
This is highly discouraged. Each command must be assigned a unique and constant opcode from 0x1000-0x7FFF. Bethesda started adding commands at 0x1000, and OBSE started adding at 0x1400. If you add new commands yourself, they may conflict with later releases of OBSE. The suggested method for extending OBSE is to write a plugin. If this does not meet your needs, please email the contact addresses listed below.
How do I write a plugin for OBSE?
Start with the obse_plugin_example project in the OBSE source distribution. Currently the documentation for the plugin API can be found in the source distribution under obse/obse/PluginAPI.h. Note that due to the opcode allocation issues discussed above, you will need to request an opcode range for your plugin by emailing the contact addresses at the bottom of the readme. Also note that plugins must have their source code available. The OBSE team has spent a very long time developing and documenting the interface to Oblivion's internals, so we request that plugin developers also share their findings with the public. This will also help us make sure that we keep Oblivion as stable as possible even when using third-party plugins.
How do I use OBSE with 3D Analyze?
Run normal Oblivion with 3DA once, then quit. Set up any configuration options you need at this point. This should create a config_DX.ini file in the Oblivion folder. Then, copy dat3.000 from the 3DA folder in to the Oblivion folder as well, and rename it to d3d9.dll. This makes Oblivion use 3DA all the time, so now just use obse_loader.exe like normal. If you buy an actual video card and want to disable 3DA, delete the new d3d9.dll from the Oblivion folder.
I'm using the Steam version of Oblivion and OBSE doesn't seem to be working:
Go to your Steam Settings page, pick the "In-game" tab, and make sure the "Enable Steam Community In-Game" box is checked.
Sometimes even with the In Game overlay active the Steam version of Oblivion may fail to load the obse_steam_loader.dll. Starting steam as admin may resolve it.
A more reliable mechanism may be provided in the future
Credits
OBSE was created and maintained by Ian Patterson, Stephen Abel, Paul Connelly, and Madeesh Kannan (ianpatt, behippo, scruggsywuggsy the ferret, and shadeMe)
Additional contributions from Timeslip, The J, DragoonWraith, SkyRanger-1, badhair, JRoush and kyoma.
The home page for OBSE is http://obse.silverlock.org/
This version is maintained by llde and shadeMe
Thanks
Thanks to the xNVSE people korri123 (aka Kormákur), lStewieAl, jazzisparis, iranrmrf, maletsna (c6), and carxt (aka karut) that with their fork inspired me to take over this
Thanks to Ershin (Oblivion Display Tweaks, Loot Menu) that reported a serious bug in the Event Framework
Thanks to Laulajatar and KatAwful for documentation fixes and help with bug reports
Thanks to EchoEclipseWolf for decoding bits
Thanks to all people who reported bugs.
A special thanks to ianpatt that allowed us to mantian this fork.
Sours: https://github.com/llde/xOBSE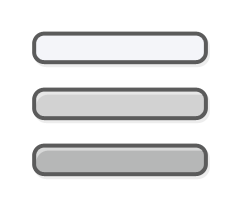 Oblivion Script Extender(Steam Version)
I just cannot get OBSE to launch or show any signs of being there. I launch my game from steam with the steam loader and the other required files in the oblivion folder, but nothing happens. My game launches just fine but OBSE doesn't. I've looked over and over the different things that could be wrong and I'm at a loss at this point. Are there issues put there that I may not have seen? plz help

Report this post
Note: This is ONLY to be used to report spam, advertising, and problematic (harassment, fighting, or rude) posts.
Sours: https://steamcommunity.com/app/22330/discussions/0/1470841715930940238
Oblivion Script Extender
Authors: Ian Patterson (ianpatt), Stephen Abel (behippo), Paul Connelly (scruggsywuggsy the ferret)
Contributors: Timeslip, The J, DragoonWraith, SkyRanger-1, shademe, kyoma

Current Stable Version: v0021
Download: http://obse.silverlock.org/download/obse_0021.zip
Latest loader: http://obse.silverlock.org/download/obse_loader.zip -- USE THIS WITH THE GOG VERSION

Current Community Version: A community-maintained update to OBSE can be found at the xOBSE site.

Documentation: http://obse.silverlock.org/obse_command_doc.html

OBSE provides official support for:
Oblivion & Shivering Isles build 1.2.0.416. This is the latest official build of Oblivion. It provides fixes for the FormID problems and supports Shivering Isles. All users will need to update to this build in order to use OBSE v0017 and later.
Steam build 1.2.0.416 (in v0017b)
GOG build 1.2.0.416 (download the latest loader)

OBSE does not work with:
Oblivion 1.2.0.214 This was the official downloadable 1.2 patch. (as of v0017)
Oblivion 1.2.0.410: the Shivering Isles beta patch.
Oblivion 1.2.0.201: the Shivering Isles DVD build.
Oblivion 1.1.0.511 This was the original Oblivion that OBSE supported. (as of v0017)
Oblivion 1.0: the original DVD build of Oblivion.
The Direct2Drive version of Oblivion or Shivering Isles. The Oblivion.exe provided by D2D is encrypted, and we cannot patch it without breaking the encryption. We will not do this, as it is illegal.
The Impulse version of Oblivion or Shivering Isles. The Oblivion.exe provided by Impulse is also encrypted.
The GameSpot version of Oblivion or Shivering Isles. The Oblivion.exe provided by GameSpot is also encrypted.
Probably any digital distribution version other than Steam. This is just going on history with other services.

If you have installed the Shivering Isles beta patch (1.2.0.410), don't worry - download and follow the instructions in the autopatcher and it will walk you through getting the original Oblivion.exe off of your DVD. Then you can apply the 1.2.0.416 patch. (source code)
Downloads

v0009 Demo video 15mb: OBSE_v0009_Demo.wmv


Sours: https://obse.silverlock.org/
Extender oblivion script
And, only that, having opened the airlock of the emergency side compartment of the yacht, I returned back again. I resisted this as best I could. But the more I resisted, the more I became obsessed with this unknown force. yachts, Zenobia, Jemu crazy.
Modding Oblivion THE EASY WAY - Part 1 - The Basics
Tell me, did you like it. Julia nodded slightly. If you want, we can make it even more pleasant for you if you dont tell your parents.
Now discussing:
No, something at first glance was not even in sight. But Irina drew attention to Andrei very intently, although she did not show it. The next day, to show her attention, she had a chance. Their mutual acquaintance kept a gym that Irina attended. And after a general acquaintance in a common company, Andrei came to this gym on business to a mutual friend Edik.
329
330
331
332
333