Doodling has exploded in recent years, thanks to Bullet Journaling, Zentangle, and a renewed interest in sketchbooks and drawing.
It's become absolutely cool to doodle all over everything, and doodling has been proven to help you retain information.
I have been an obsessive doodler since childhood, using it to while away boring hours in school or church, and decorating hundreds of pages of notes I've taken in meetings or classes over the years.
While it's fun to see all the cute step-by-step drawing instructions, I like to take a more organic approach to doodling, and fill my pages with whatever comes to mind. It's so much more relaxing and therapeutic for me that way.
If you balk at this approach or are simply looking for doodle ideas to add to your collection, take a scroll through this bottomless pit of doodle inspiration.

Simple Graphics and Logos
Start with clean graphics and line drawings you find- if you practice your favorites a few times, you'll commit them to memory and have them in your doodling arsenal for whenever you want them.
I love these super-simple line logos.
This font of pre-Hispanic petroglyphs can get you started with, and maybe you can even make up your own little doodle language.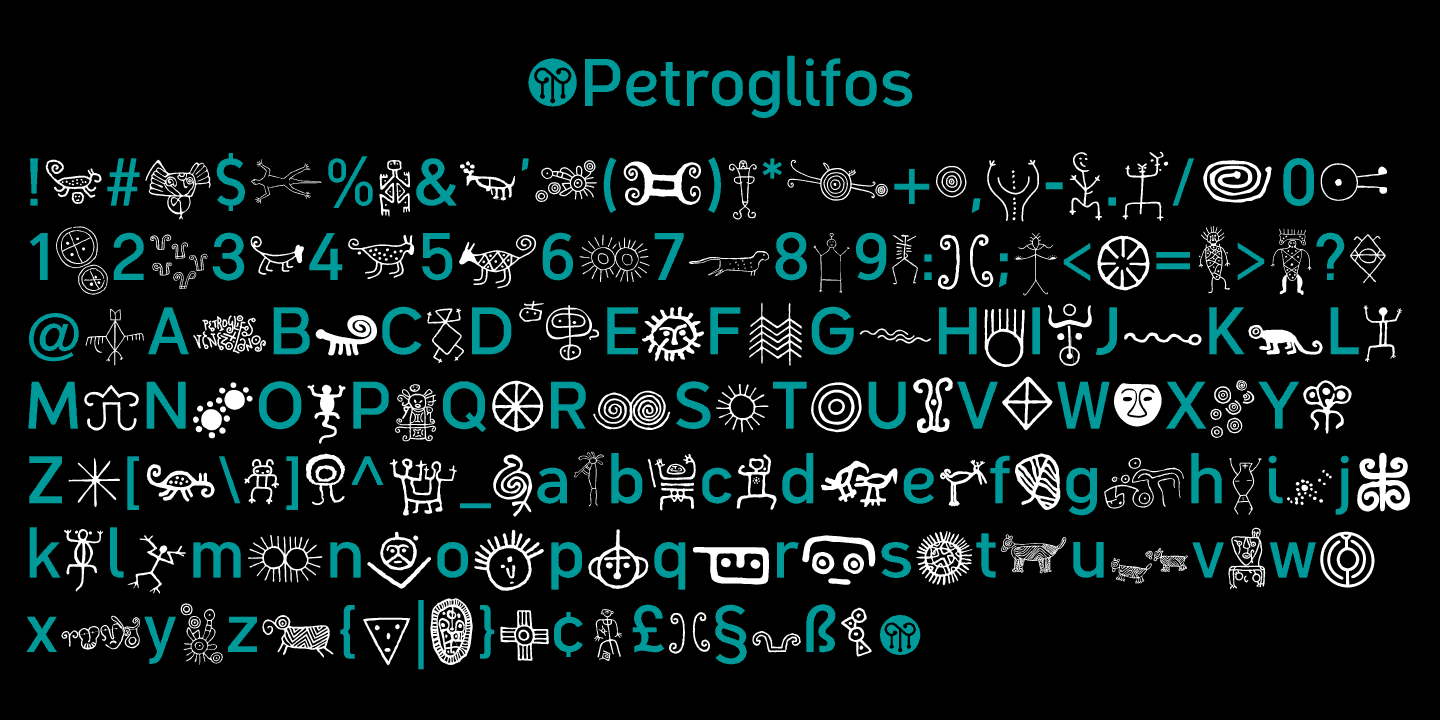 This fun little font by PintassilgoPrints includes an actual font, but also all these totally cool graphic elements. (It's probably worth it just for that monster image. I would use that in everything I typed.)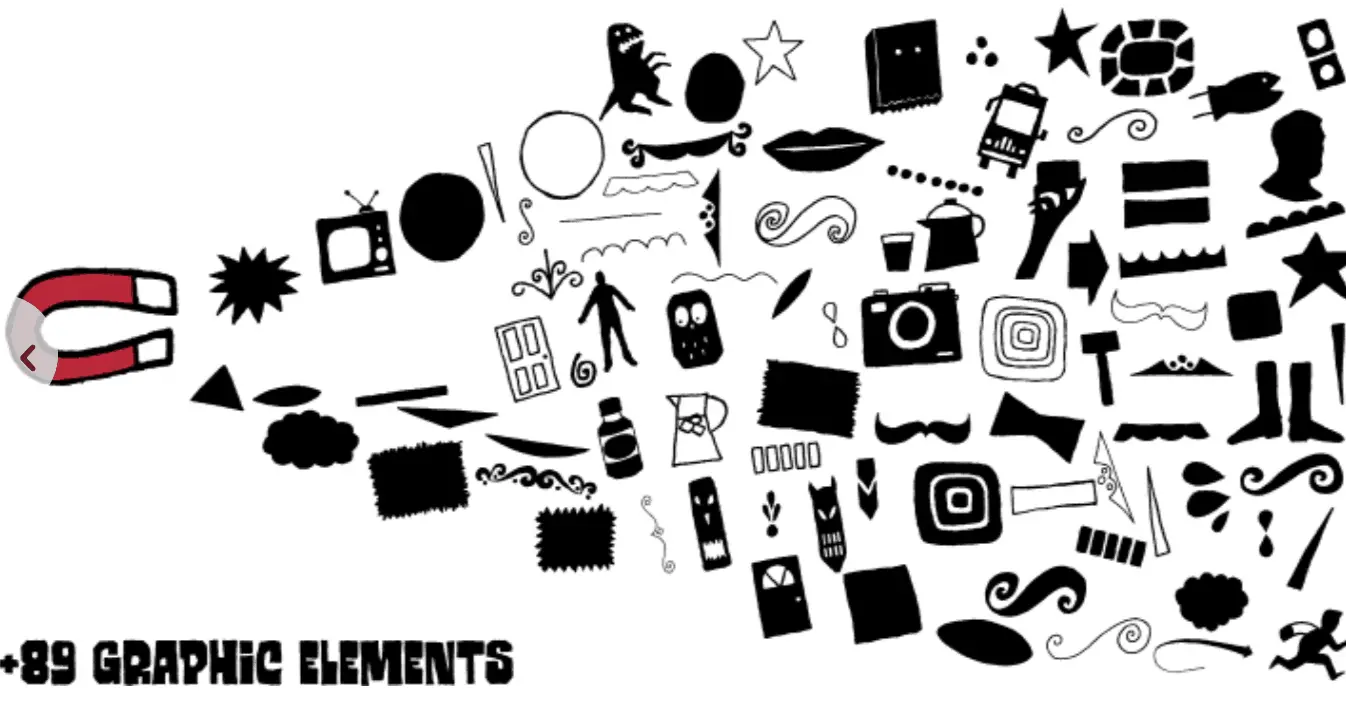 Bullet Journal Doodles
Have you pondered starting a bullet journal? Or maybe you're way deep into it, but even if you keep the most basic of bullet journals, I'm sure you've tried the errant banner or flourish here or there.
This Instagram account has lots of drawing inspo, and I'm sorry I just wrote inspo.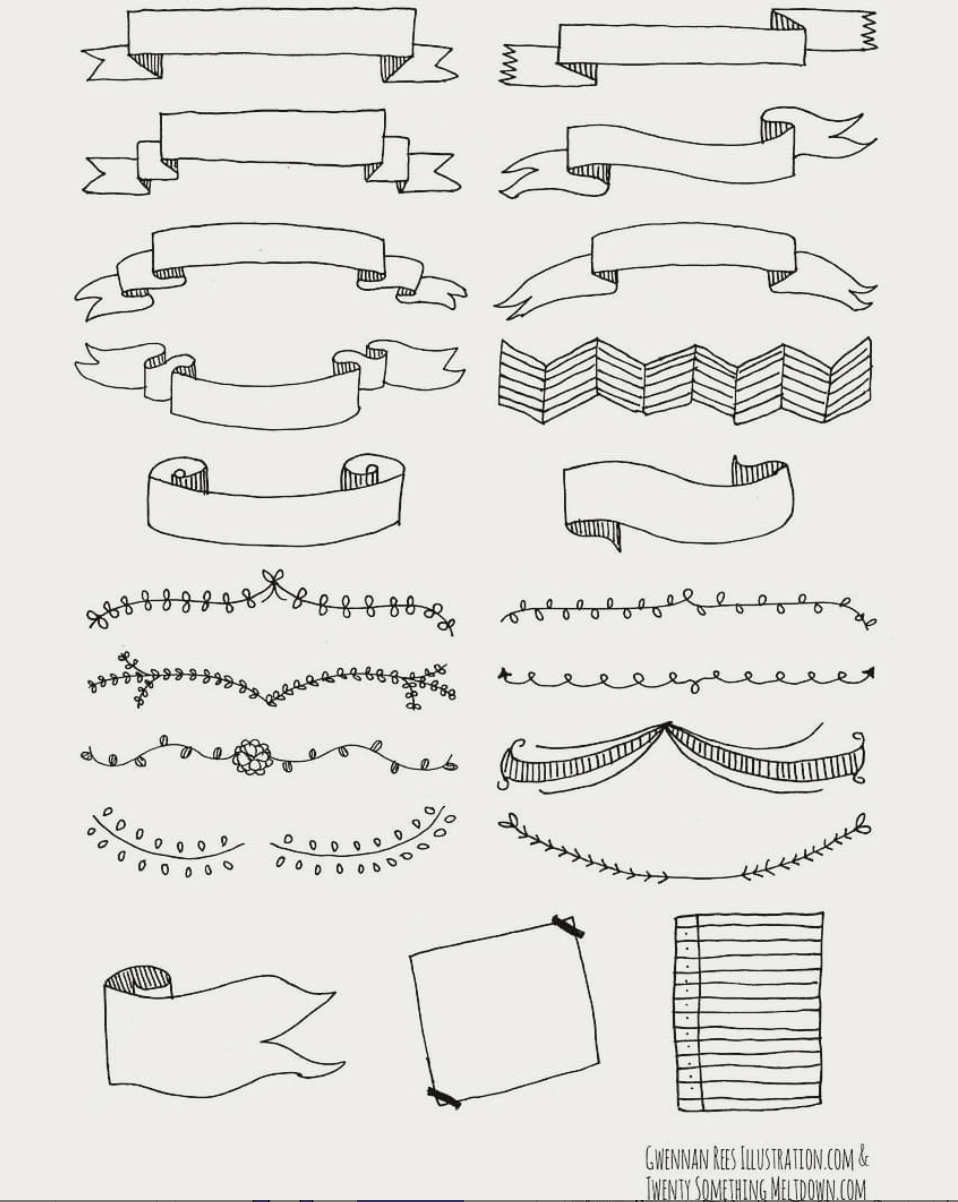 Borders can be used all over your bullet journals and notebooks, and these images are perfect to draw inspiration from.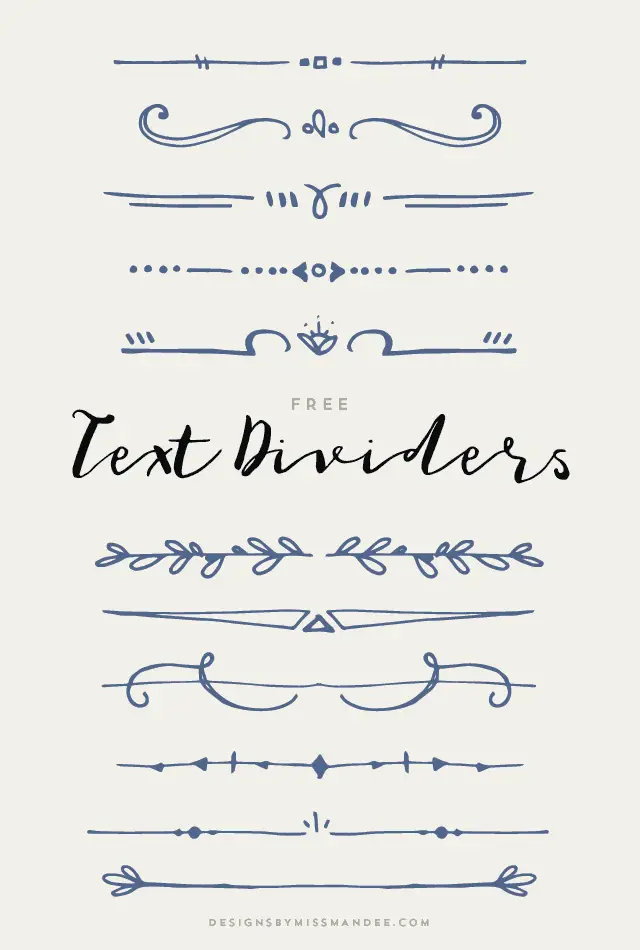 Paisley is a fantastic doodle motif. You can get lost in designing all your own little cute paisley shapes and putting them together in various ways.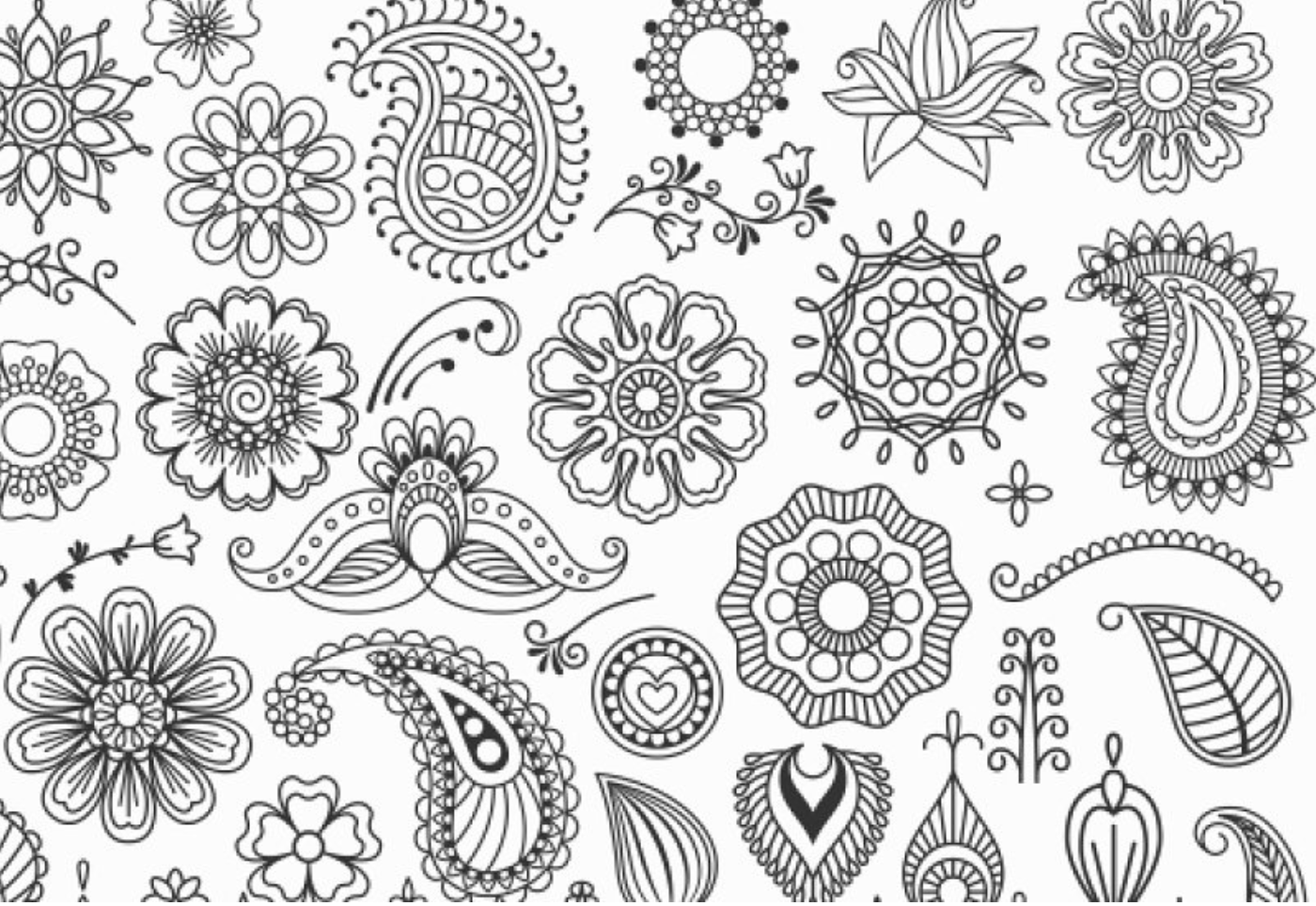 Oh, if you don't yet know Dawn Nicole, you'll love her site for lots of hand lettering and doodle resources, like these simple frames.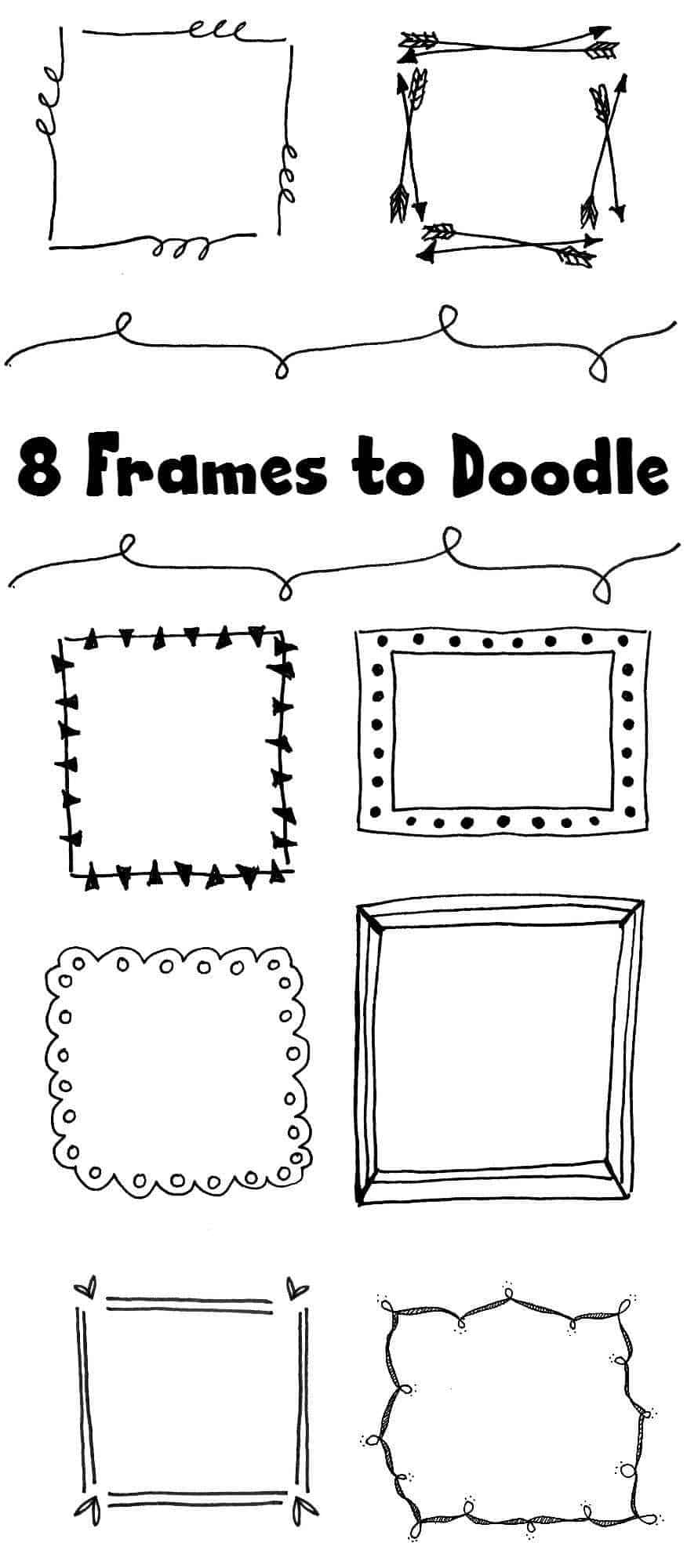 Abstract Doodling
Abstract doodling is my favorite- all the shapes, lines, whatever's, you can put together in so many ways. Here are just a few I found that would be fun to experiment with in your bullet journals or cars, jeans, arms, walls, children, receipts, bar napkins, you name it.
asebalko is one of my favorite Instagram accounts to follow for her massive drawing inspiration.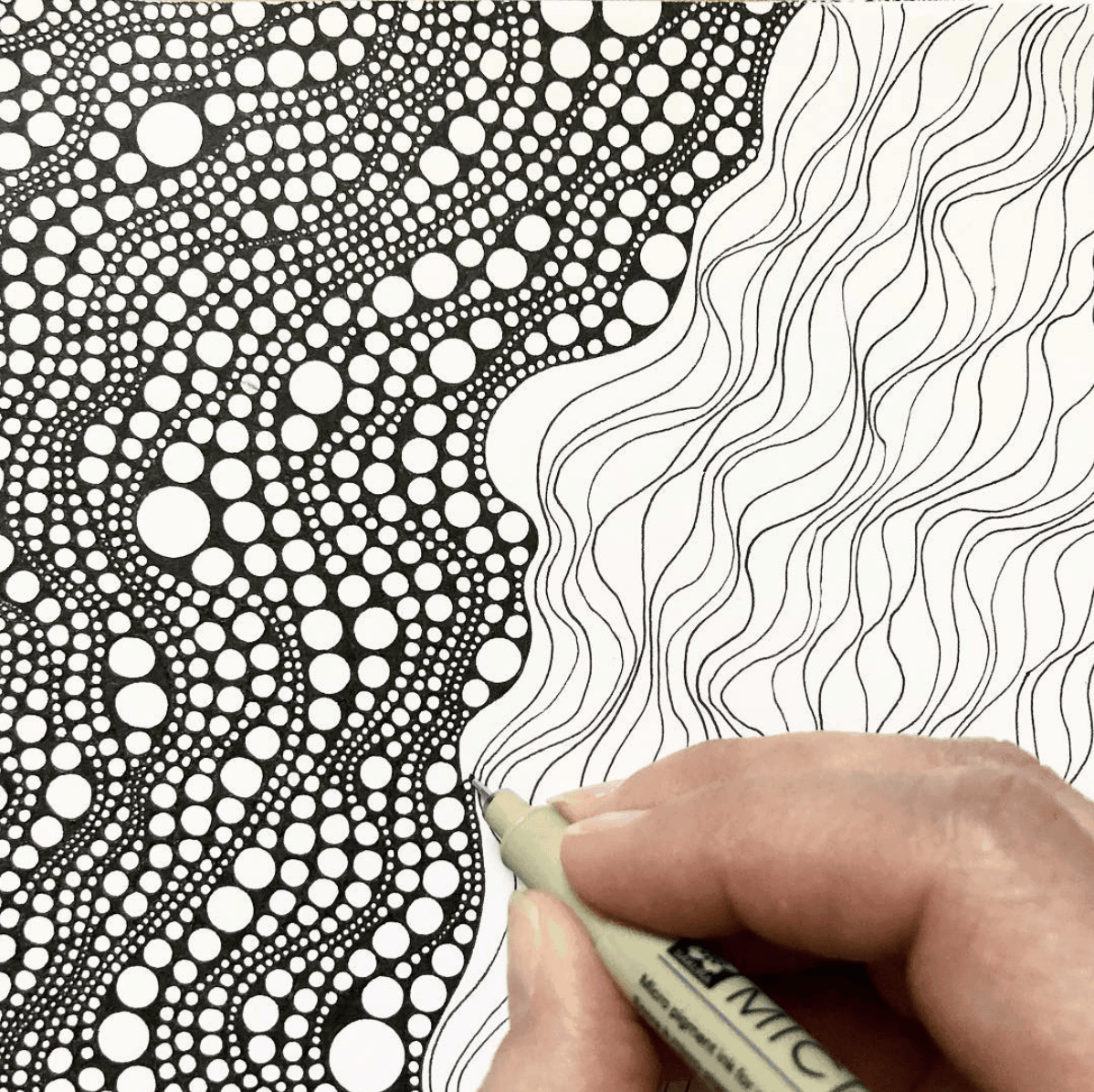 If you follow this blog, you know I'm into the golden ratio, labyrinths, and the like, so when I saw this Sacred Geometry graphics pack, I got pretty excited. So much inspiration to draw from here.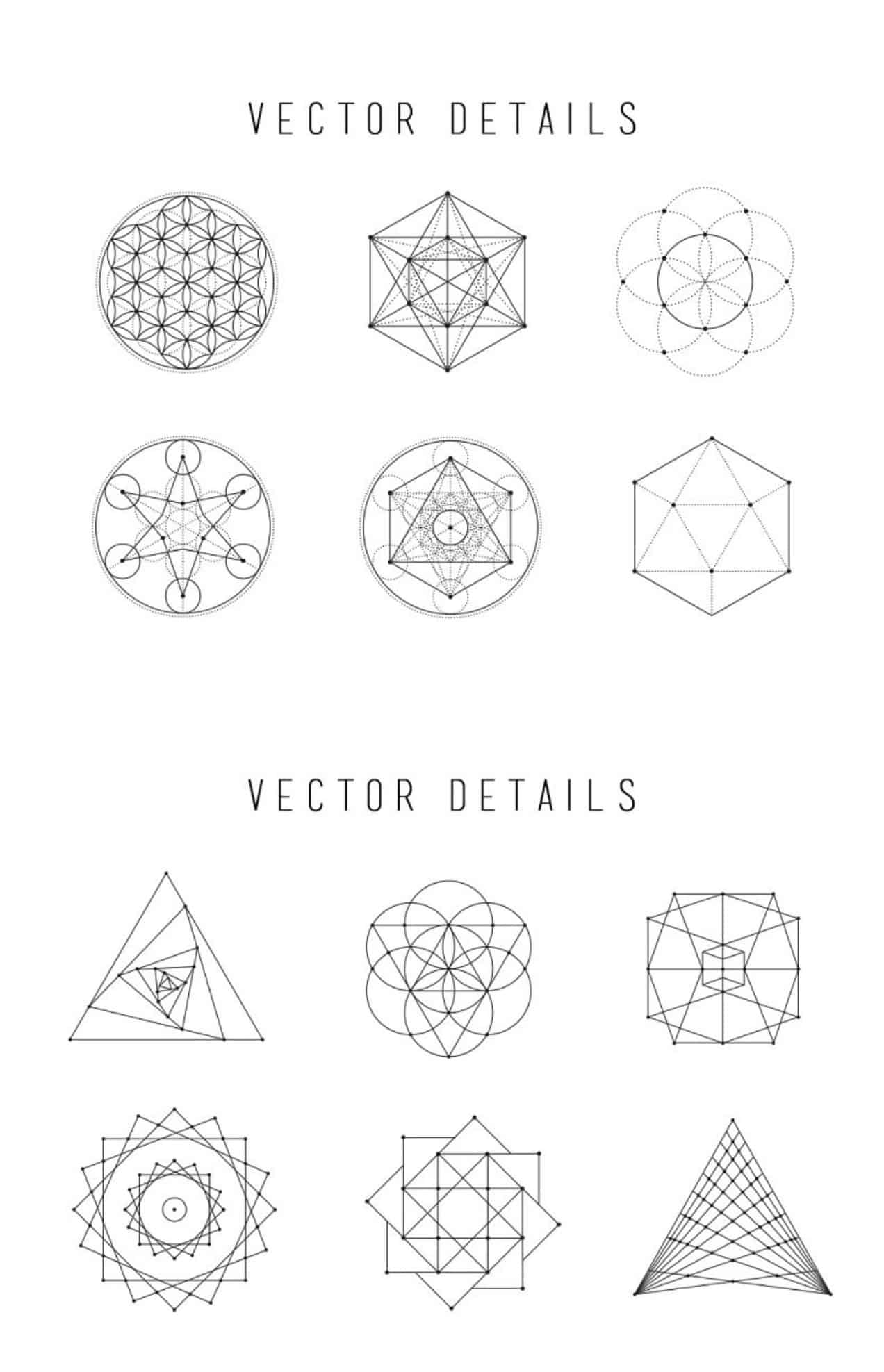 It doesn't get easier than drawing these lines inside a hand shape. Full instructions and 2 more hand doodle ideas over here.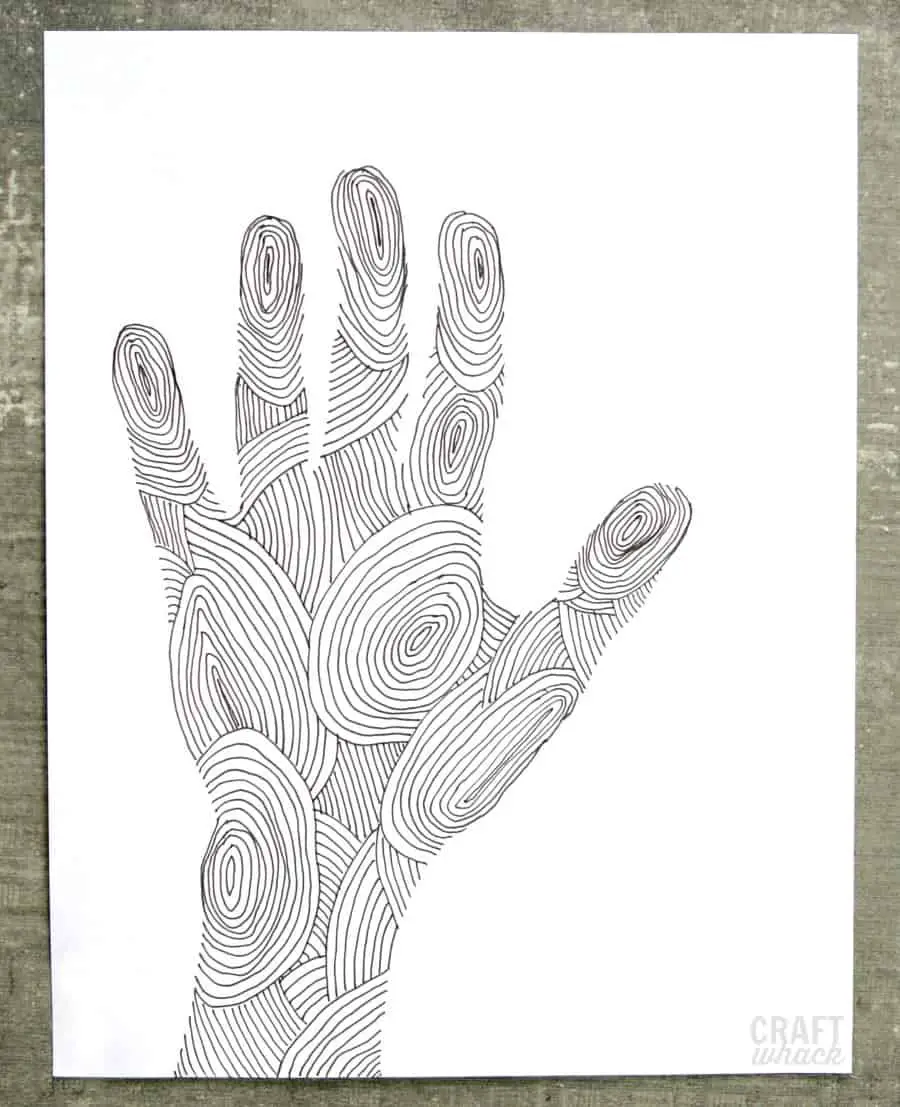 Zentangle and Mandalas
Mandalas (or parts of mandalas) are a great way to start doodling if you want some structure. You basically just start at the center and doodle out in concentric circles.
You can wing it or follow my bullseye Zentangle technique here, but you basically can't go wrong with this method.
Want some major mandala inspiration? Chanellelily_drawings serves up heaps of it.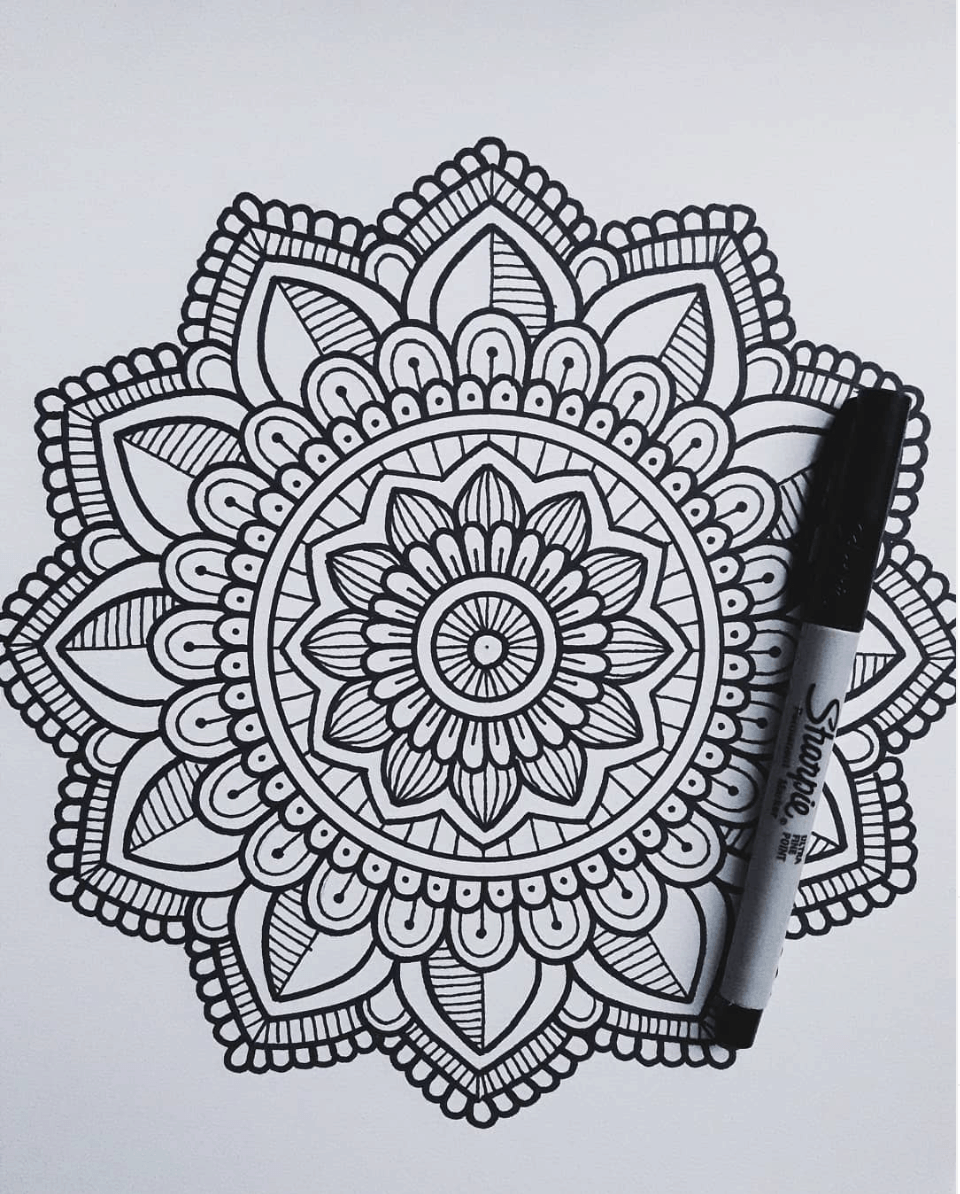 Similar to, and overlapping mandalas, is Zentangle, which will send you off in a whole new stratosphere of doodling.
You'll find lots of easy Zentangle patterns over here, and you can download them to use whenever you want.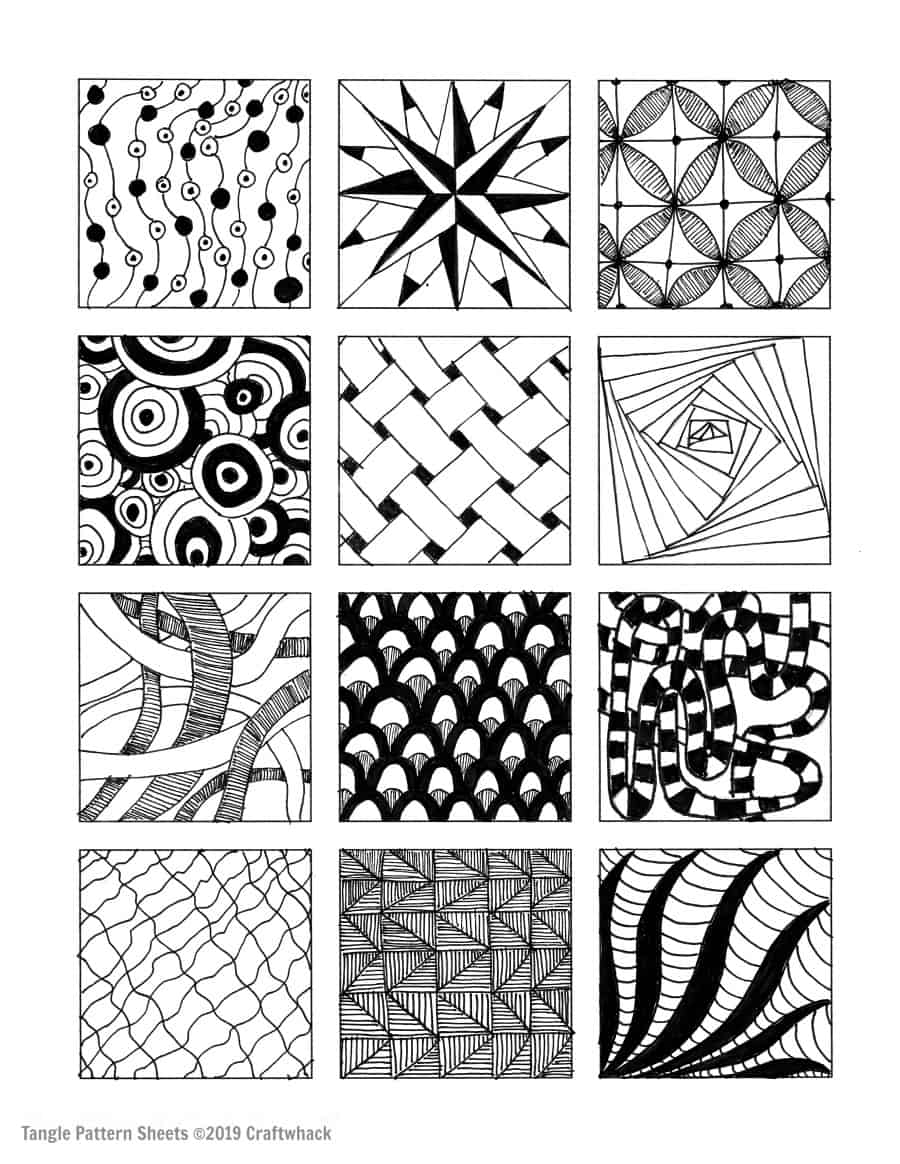 Doodle Art Ideas
Art is the perfect place to look for inspiration. If you keep a Pinterest board of your favorite art, scroll through and look for shapes, patterns, or even color schemes you love, to reproduce in your doodles.
How about these totally cool street doodles by Ben Lim? What a fun style and great inspiration to get you accessing your inner skater.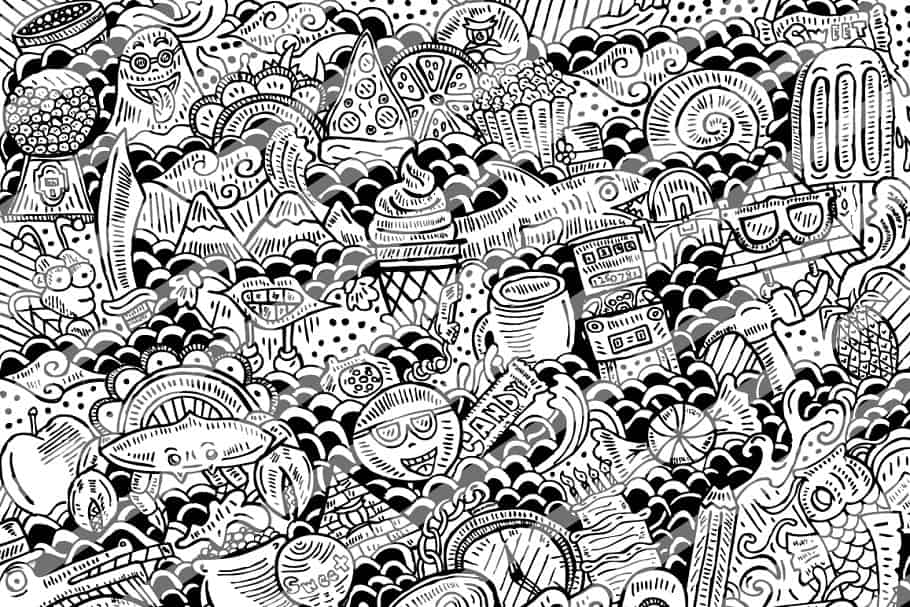 Alphabet Doodle Ideas
My favorite (and most simple) way to doodle with the alphabet is to fill in every little closed area in each letter.

But of course, you can do all sorts of fun things with alphabet doodles. And you don't have to treat it like fancy hand-lettering if that's not your thing.
I just doodle in and around my writing, and sometimes decorate or augment certain letters.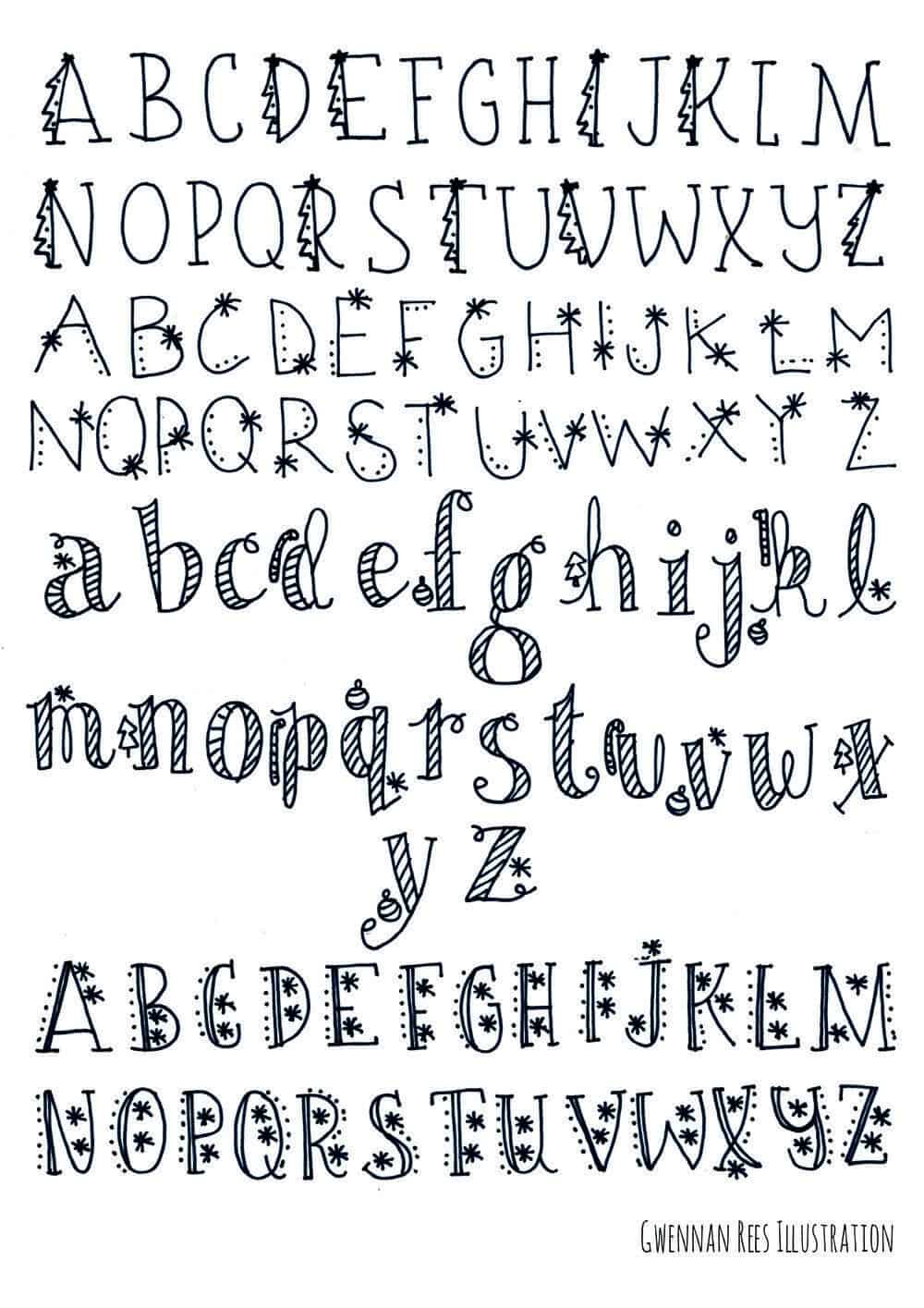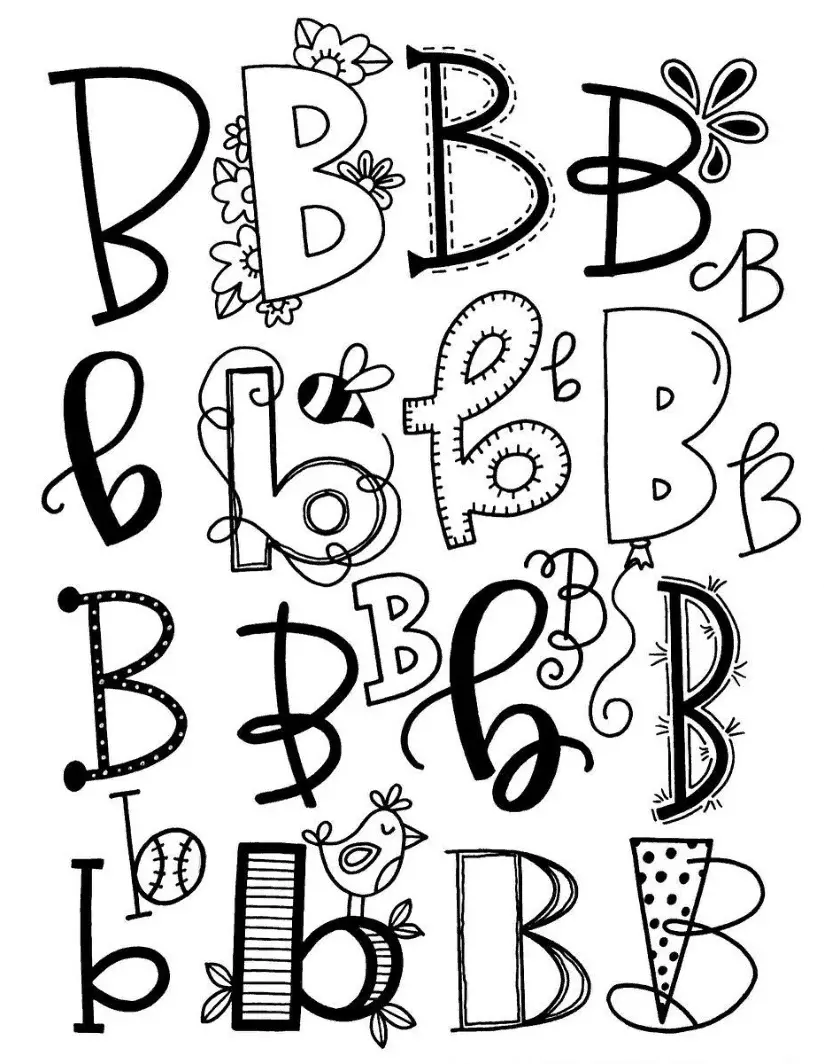 Cool Foliage Doodles
Foliage is one of those subjects to turn to when you can't think of anything else to draw. It's easy to draw a little stem and then riff on different leaf or petal ideas.
Floral drawing ideas, and what I like about this image is seeing what they look like in white and black. Try doodling the same images on black and white paper right next to each other. Oooooooh.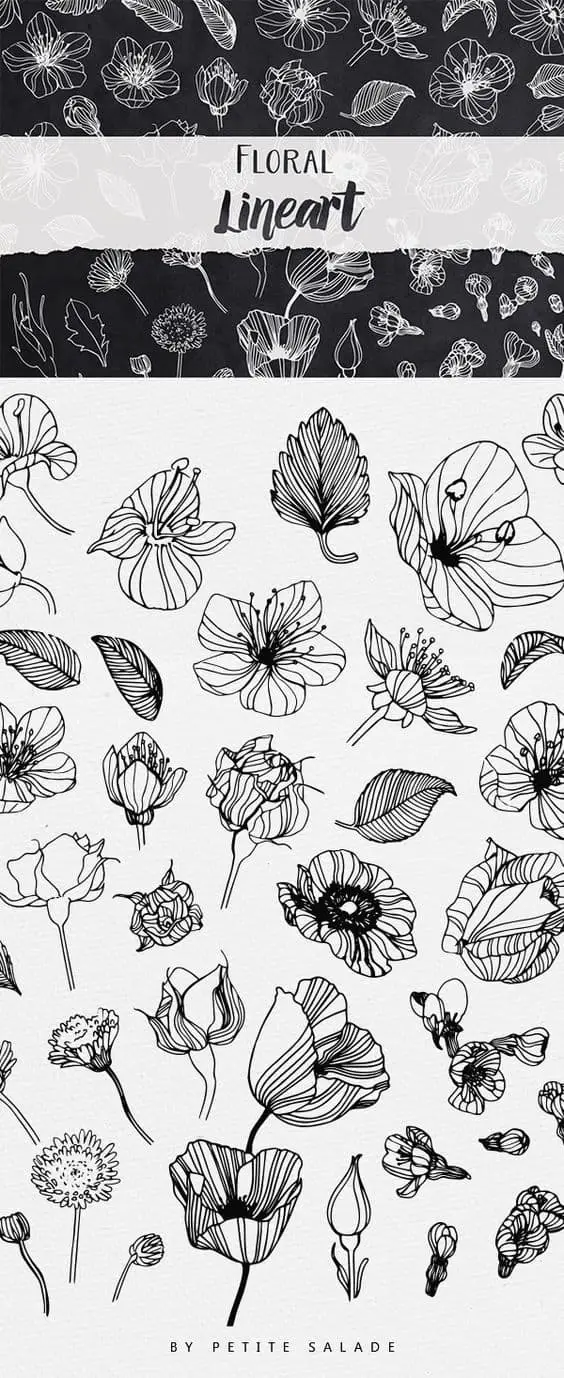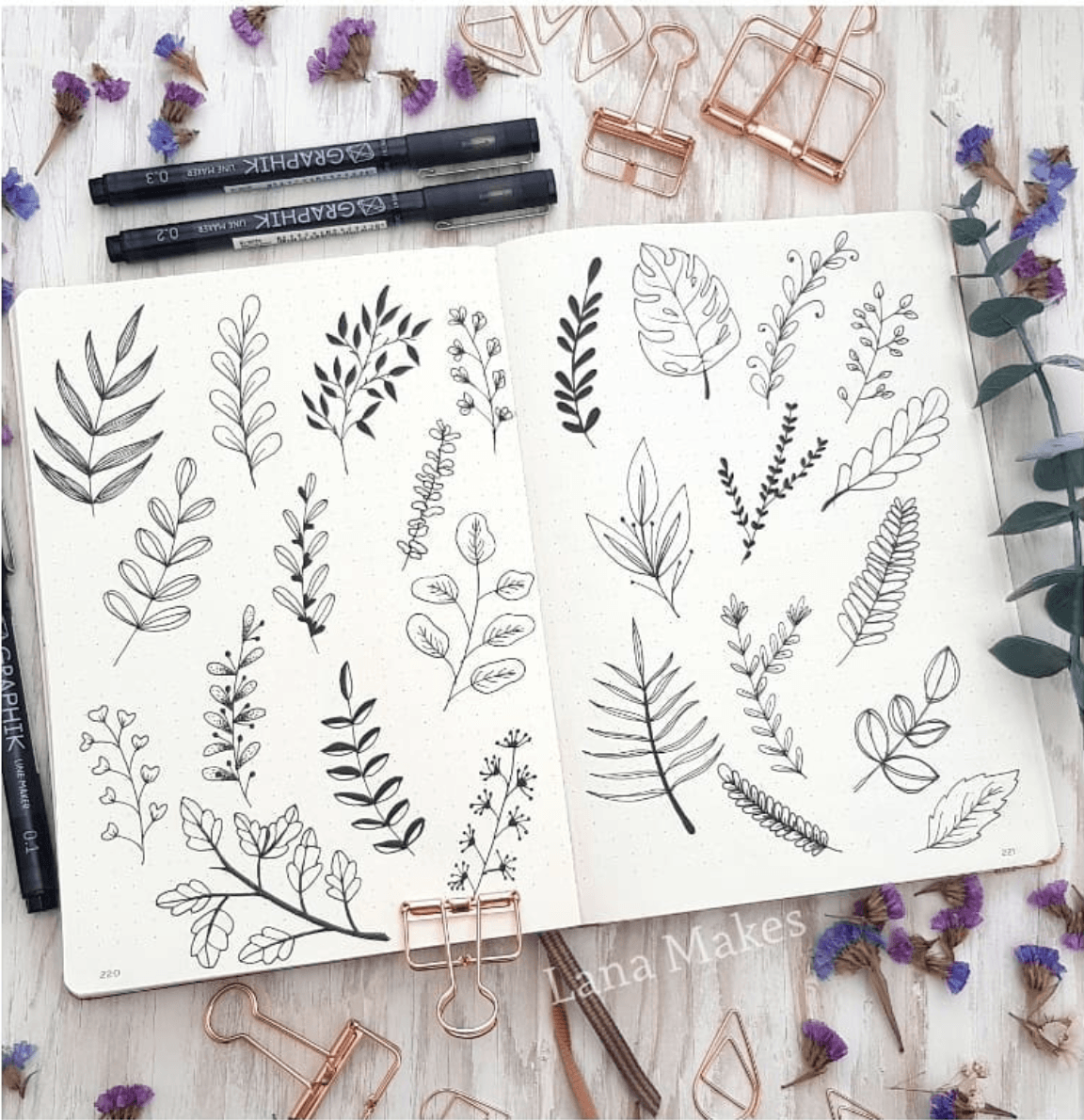 This image that I found links to Kawaii Pen Shop, new to me, but now my mind is blown.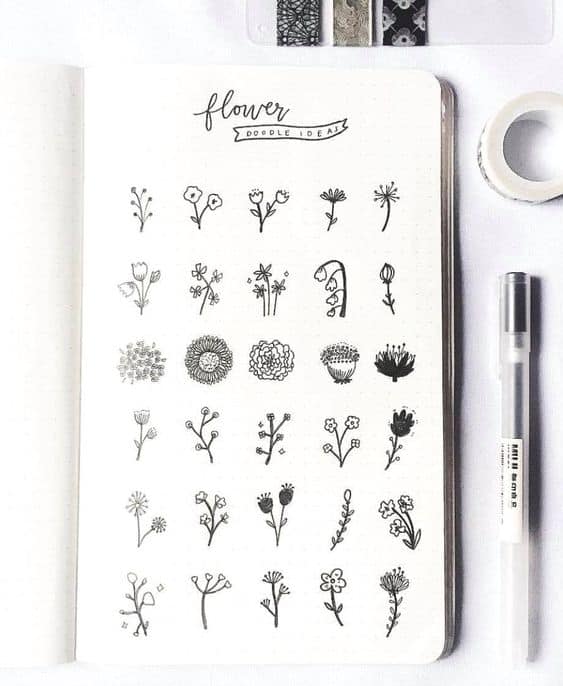 This totally great idea from Ankepanke on Instagram was a challenge she set for herself to draw 40 different flower styles starting with the same initial middle shape.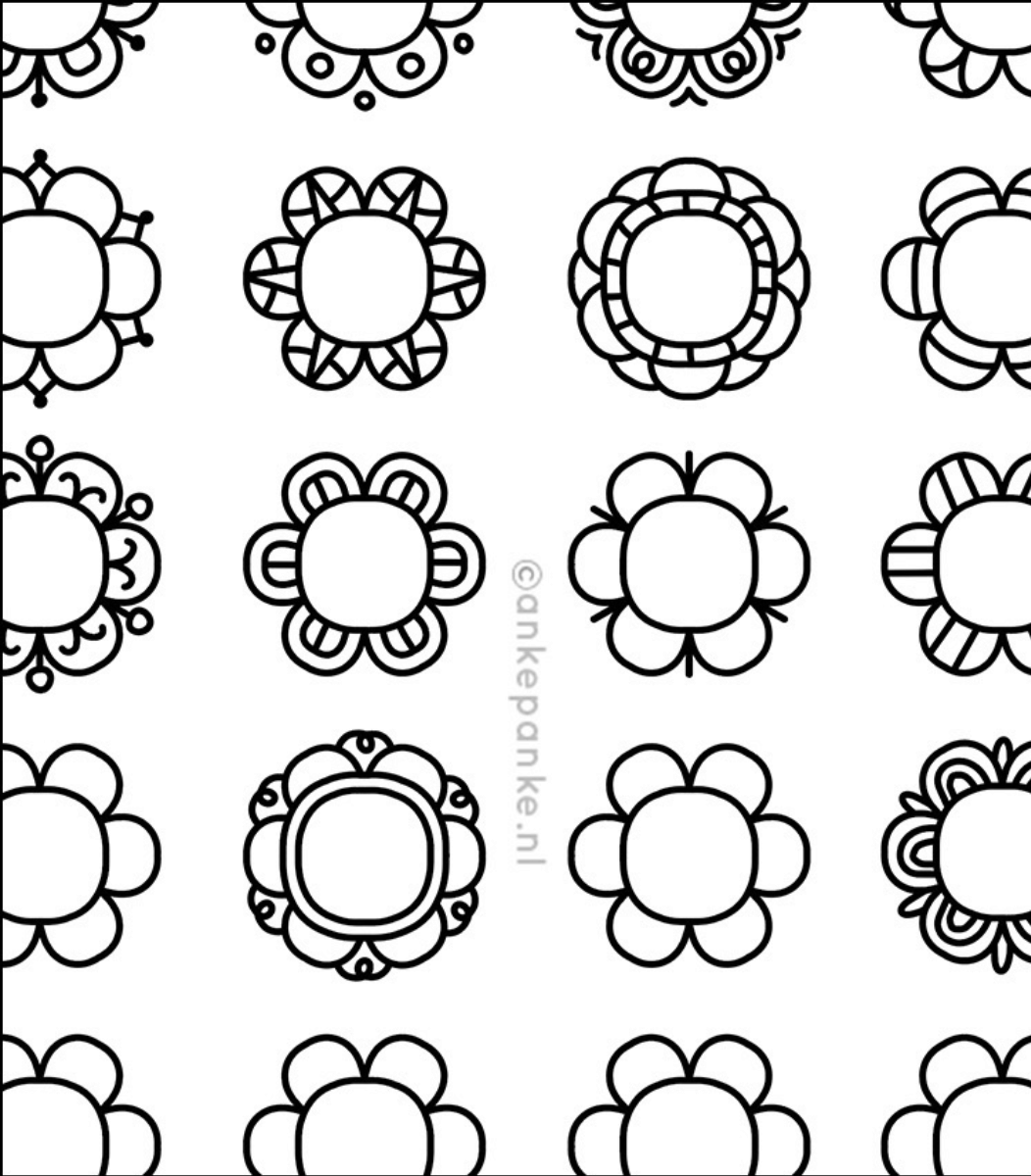 These flower doodles have an abstract/zentangle feel to them and are super fun jumping-off points for so many drawings.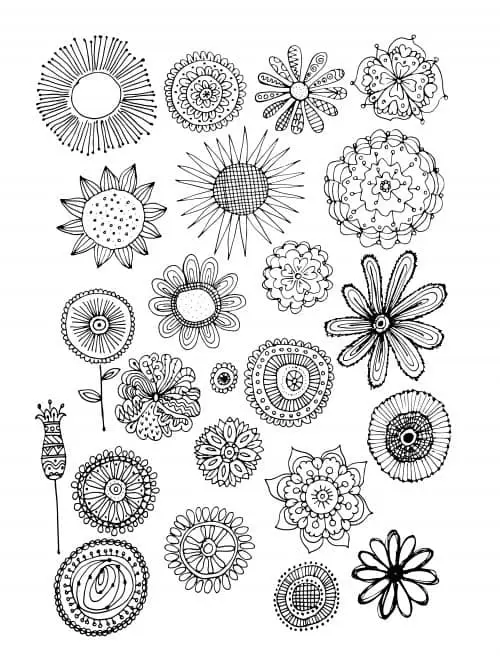 Leaf doodles give you some ideas for drawing different leaf styles- nice and simple and doodly. Grab your favorite white gel pen for some of these, too.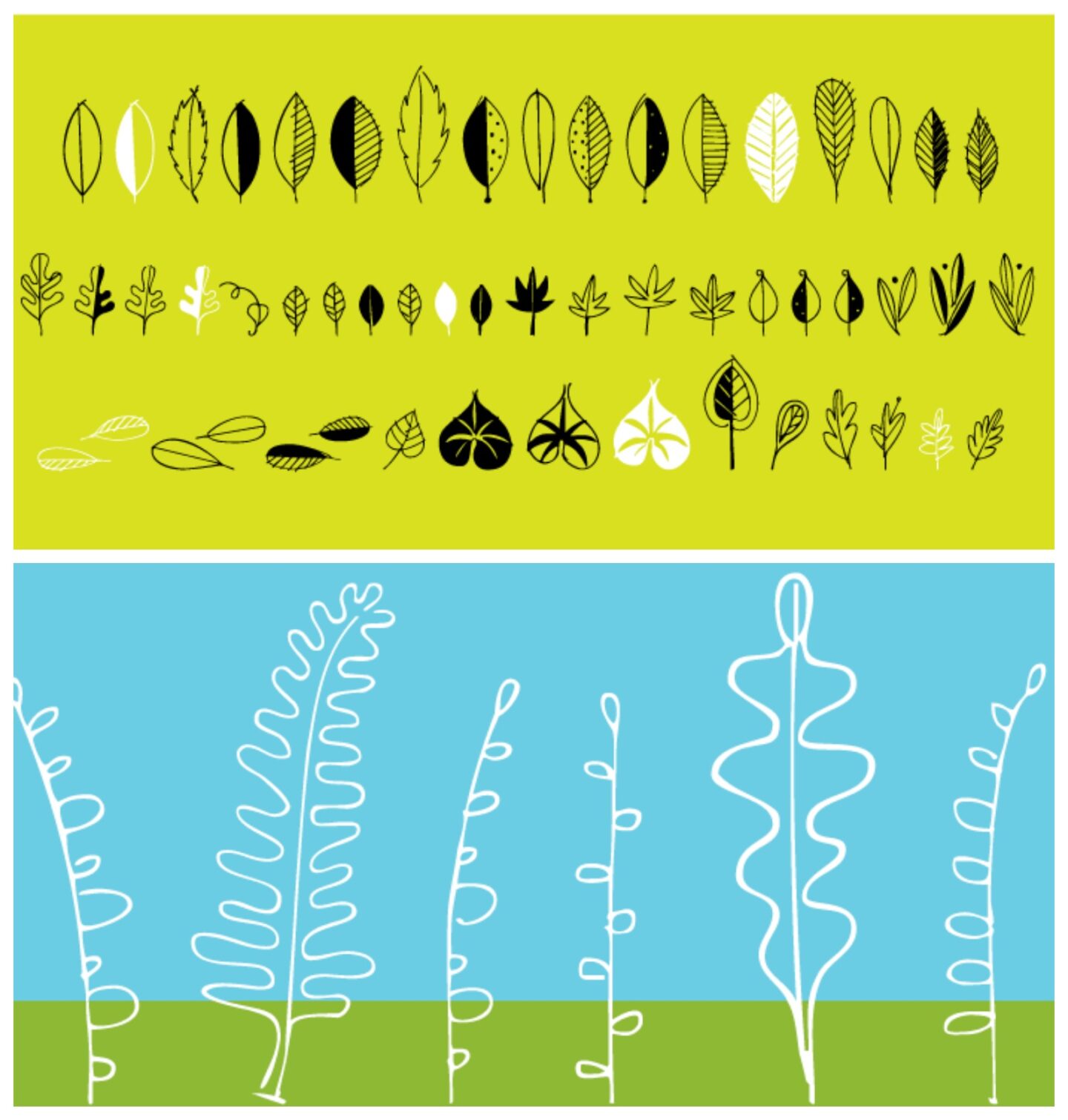 Simple Doodles of People/Animals/Creatures
Doodle time is the perfect time to practice drawing living (or semi-living) things. People, animals, monsters, zombies, etc.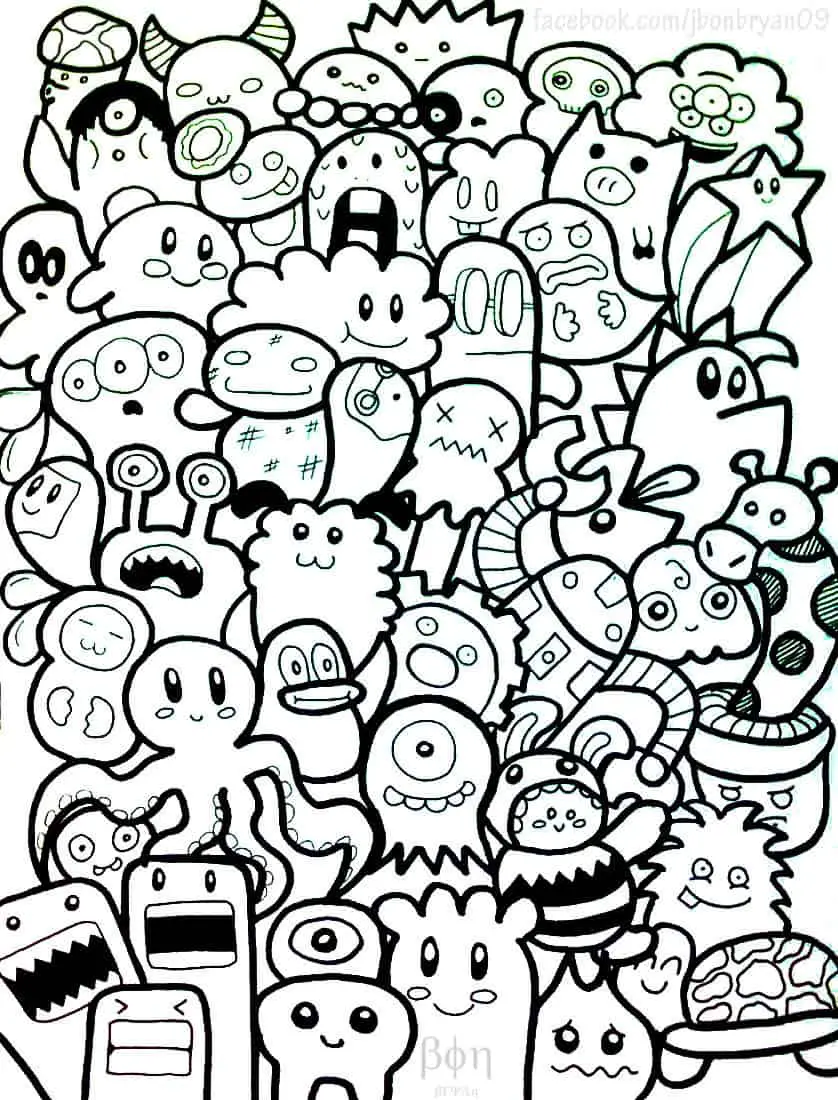 Paper Source has the best wrapping paper EVER, and you can get plenty of design ideas like these natural history insects.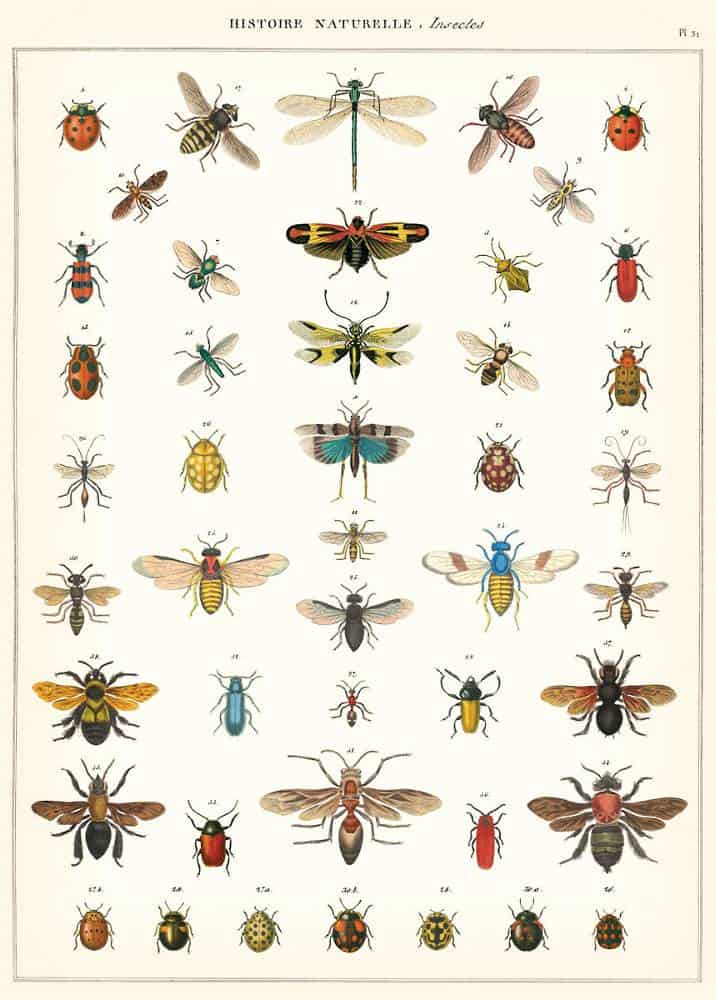 And maybe you wouldn't think of doodling cuts of meat, but um, I would.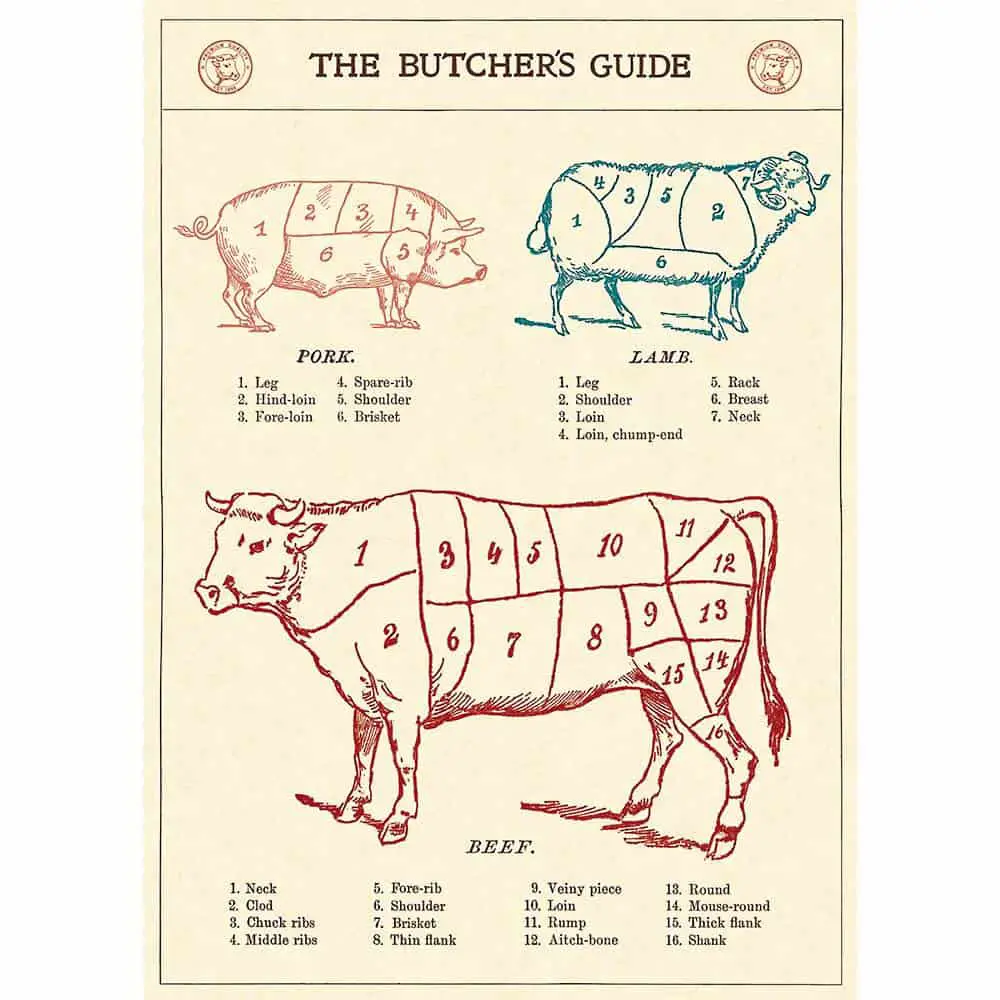 Eek! These are stamps you can buy on Etsy from Woodland Tale.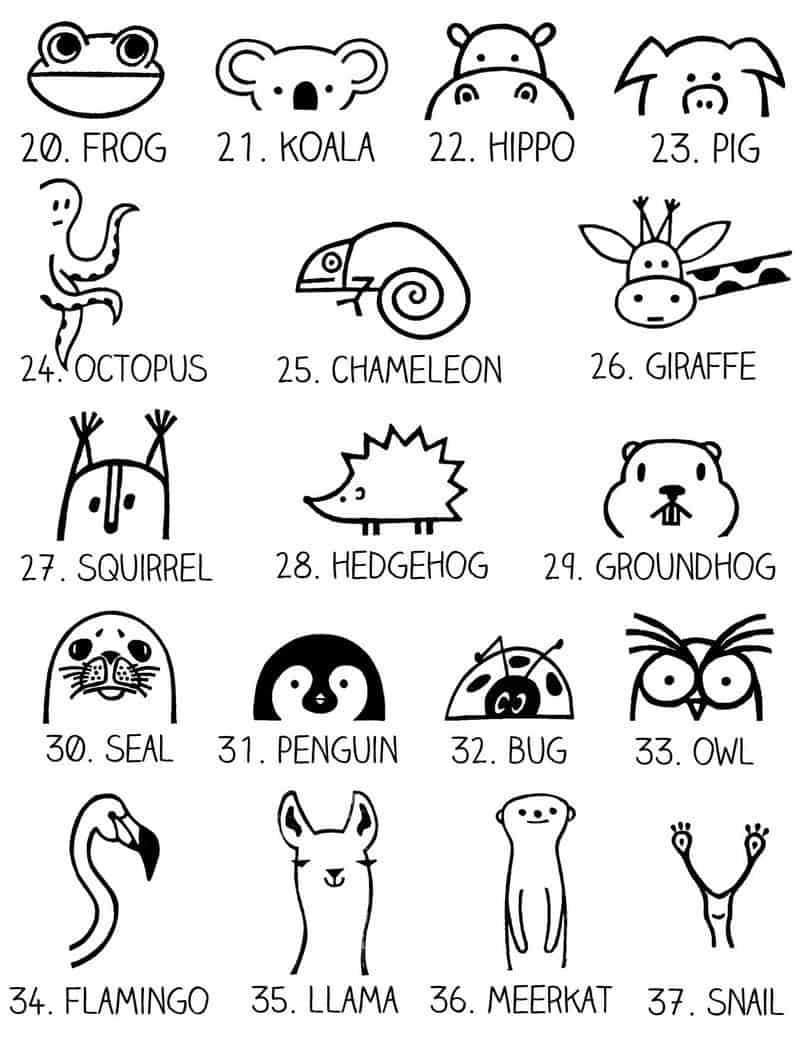 I. Must. Go. Draw. These. Immediately. (They're clipart on Etsy. And they're currently in my cart.)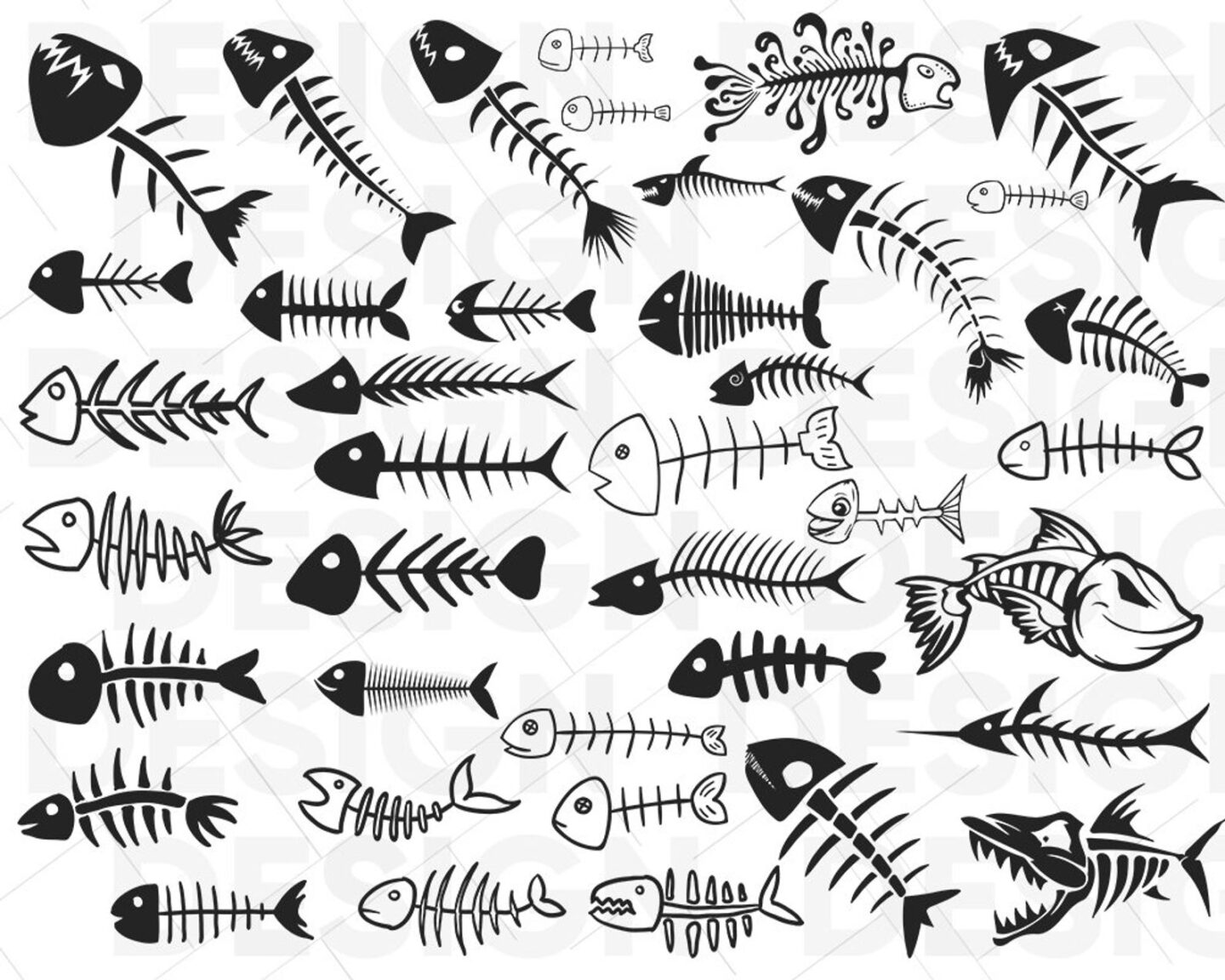 Theme Doodling
Brainstorm some themes and then brainstorm all the objects you can think of within those themes and fill a sketchbook spread with your themed doodles.
Here are a few ideas to get you started: Under the ocean, science, transportation, love, tableware, round objects.
Let's just take a moment to enjoy this farm images font for how the images all look together, shapes, colors, composition, and of course subject matter.
Take a cue from their examples and make some doodle pages that overlap and interact with each other.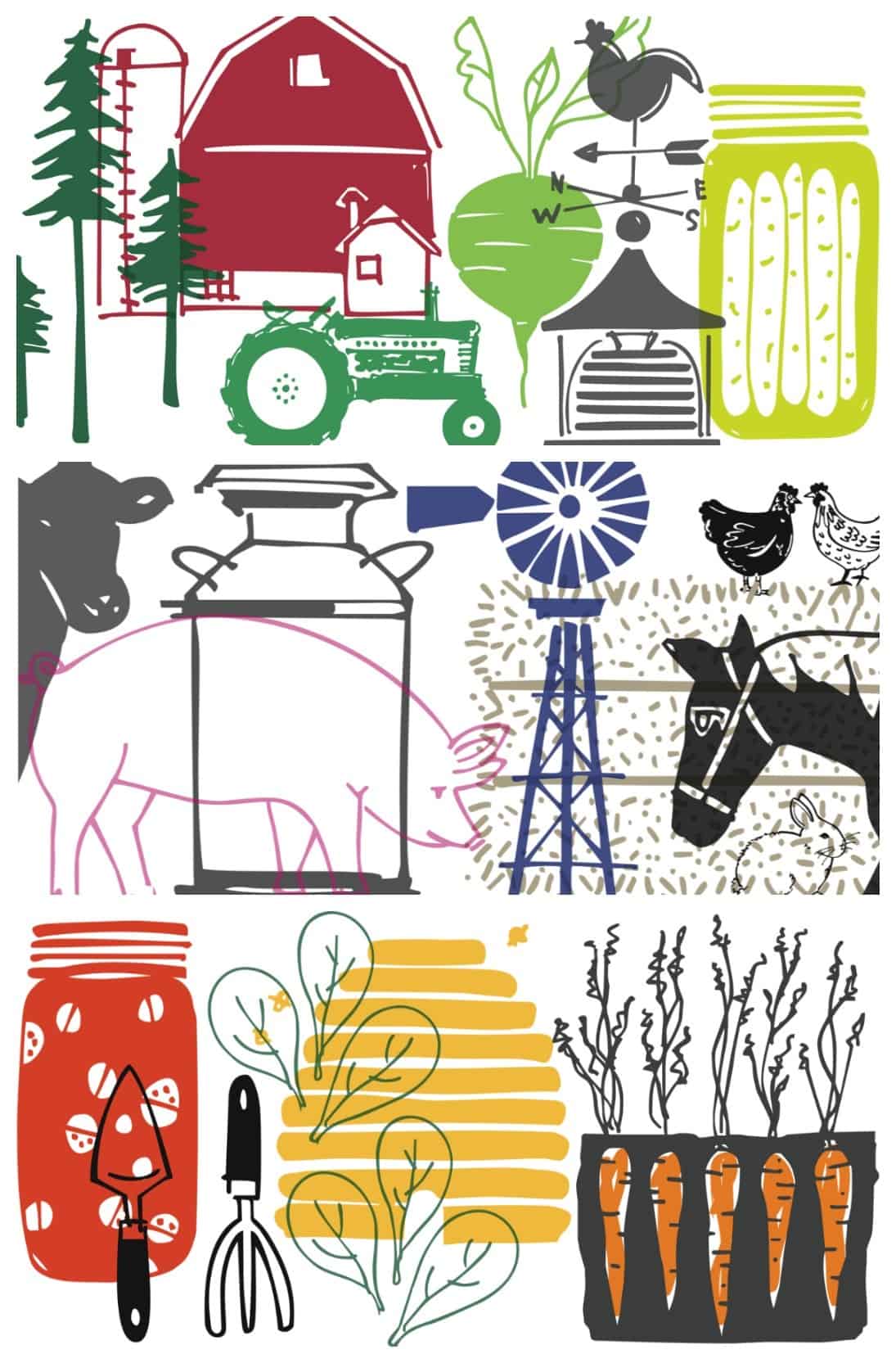 Woah! This whole graphics pack is pretty amazing. You get all these line drawings, watercolor images, alphabet letters. So much here to fawn over and be inspired by.
You could use black paper and draw some of the letters in white, or start with your own watercolor moons and then draw some of the floral images.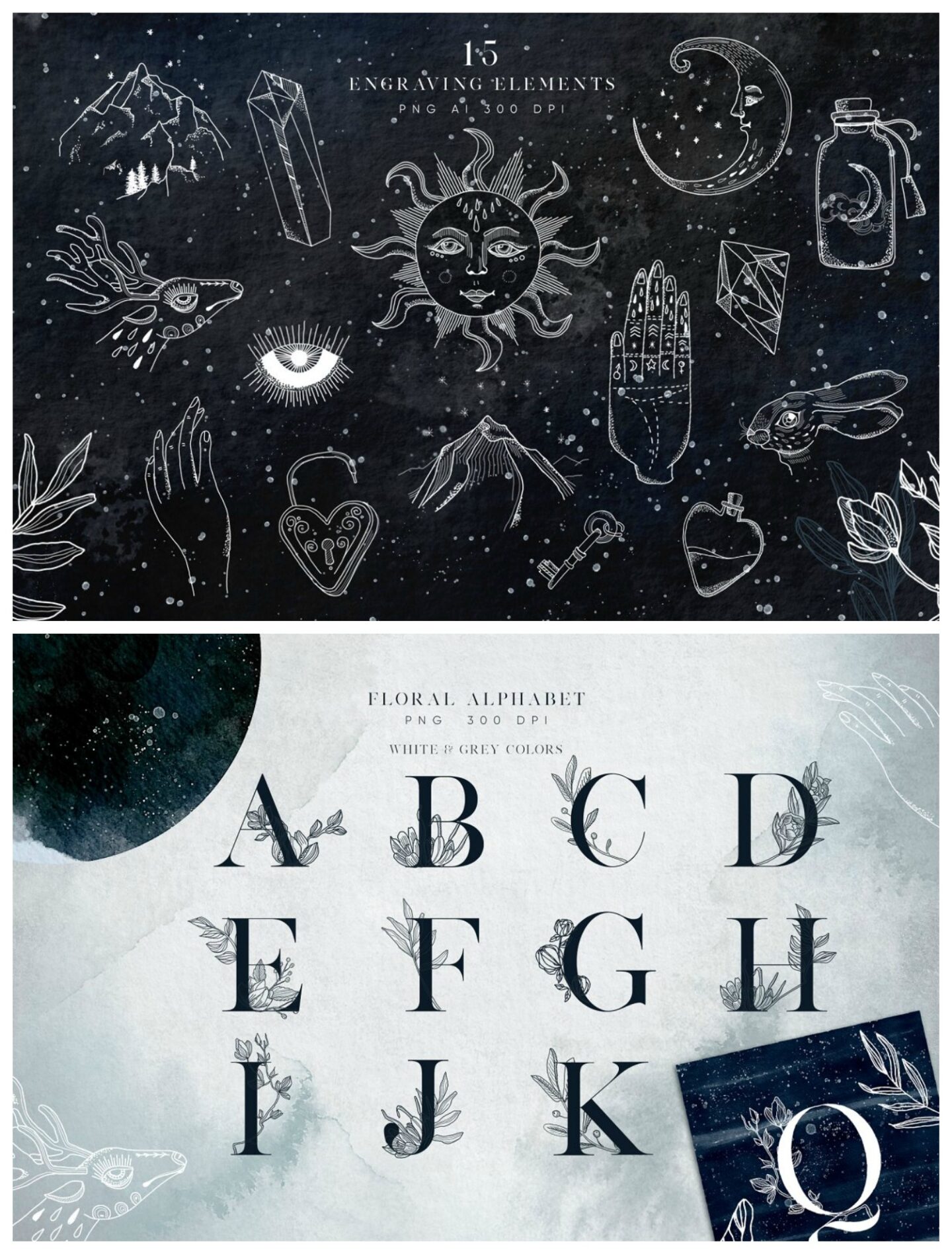 Your Favorite Hobbies or Foods
What do you love to do or eat? Put it all down in your sketchbook and celebrate your favorite hobbies or snacks. I might have to draw a page full of beer. 🙂
Illustrator Jake McDonald makes super fun drawings, including this food doodle pattern. Why not doodle all the foods you can think up or even groupings of different sorts of foods?
Gardening dingbats! The colors are fantastic, and sometimes it's fun to practice drawing with no outlines- or at least where the finished doodle looks un-outlined.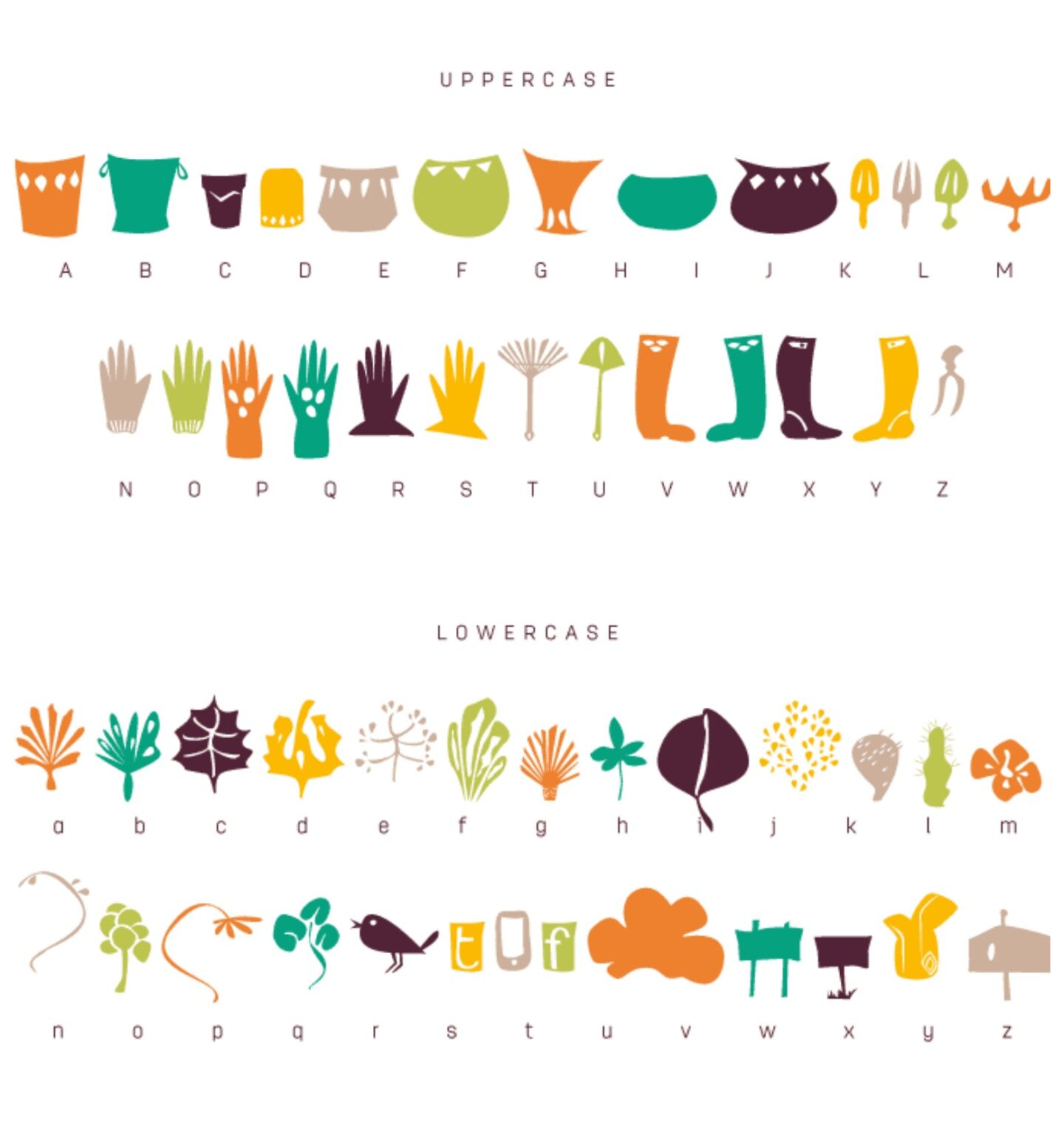 I know some of you are fiber artists of one sort or another, so no doubt you'll get some doodle inspiration from this sewing and knitting doodle font by Rae Kaiser.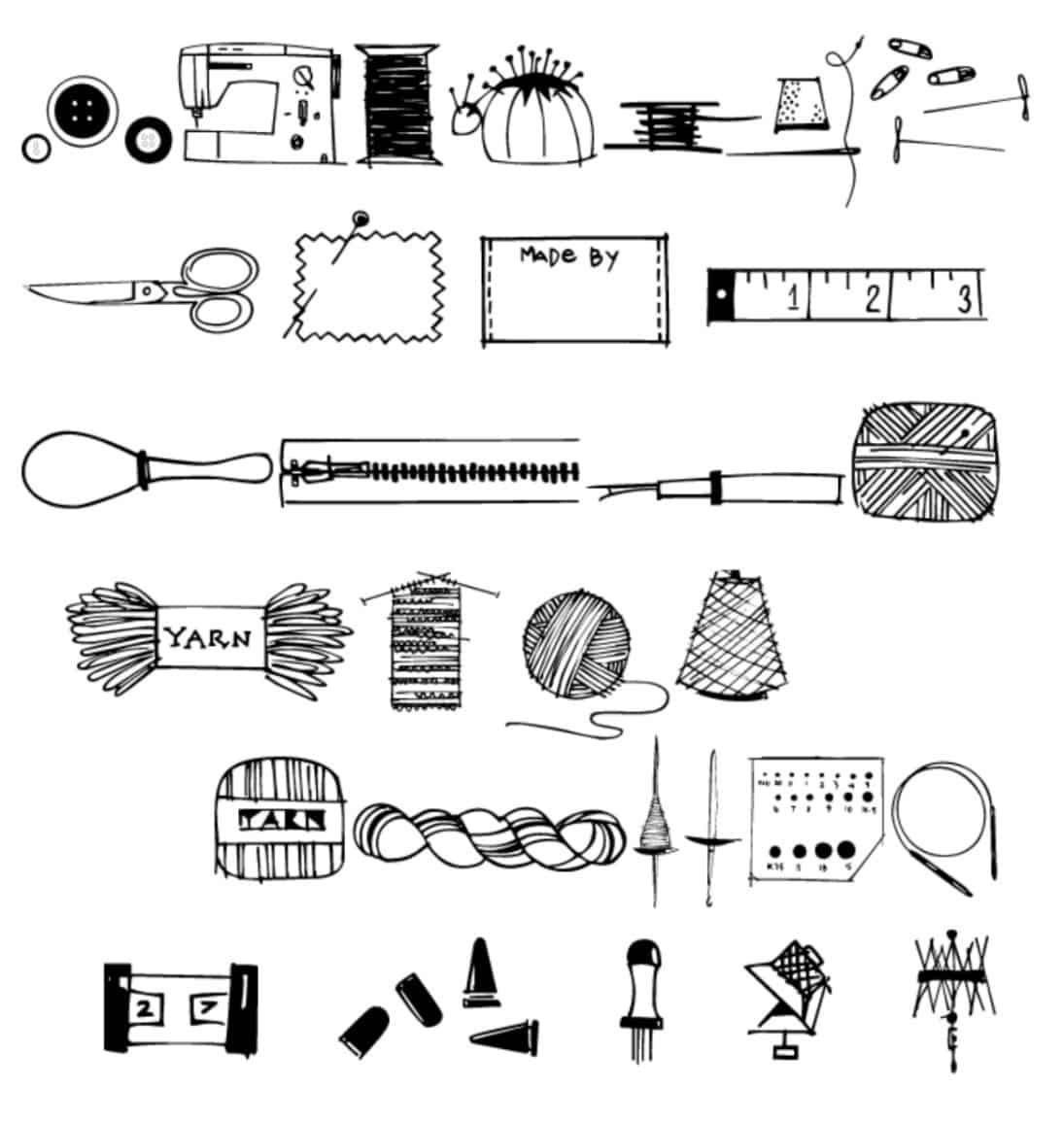 Embroidery patterns are brimming with ideas for your drawings.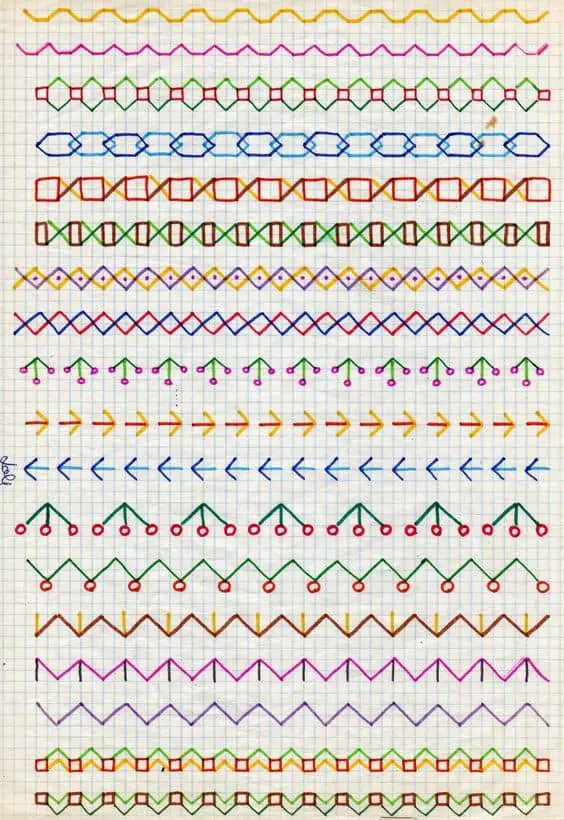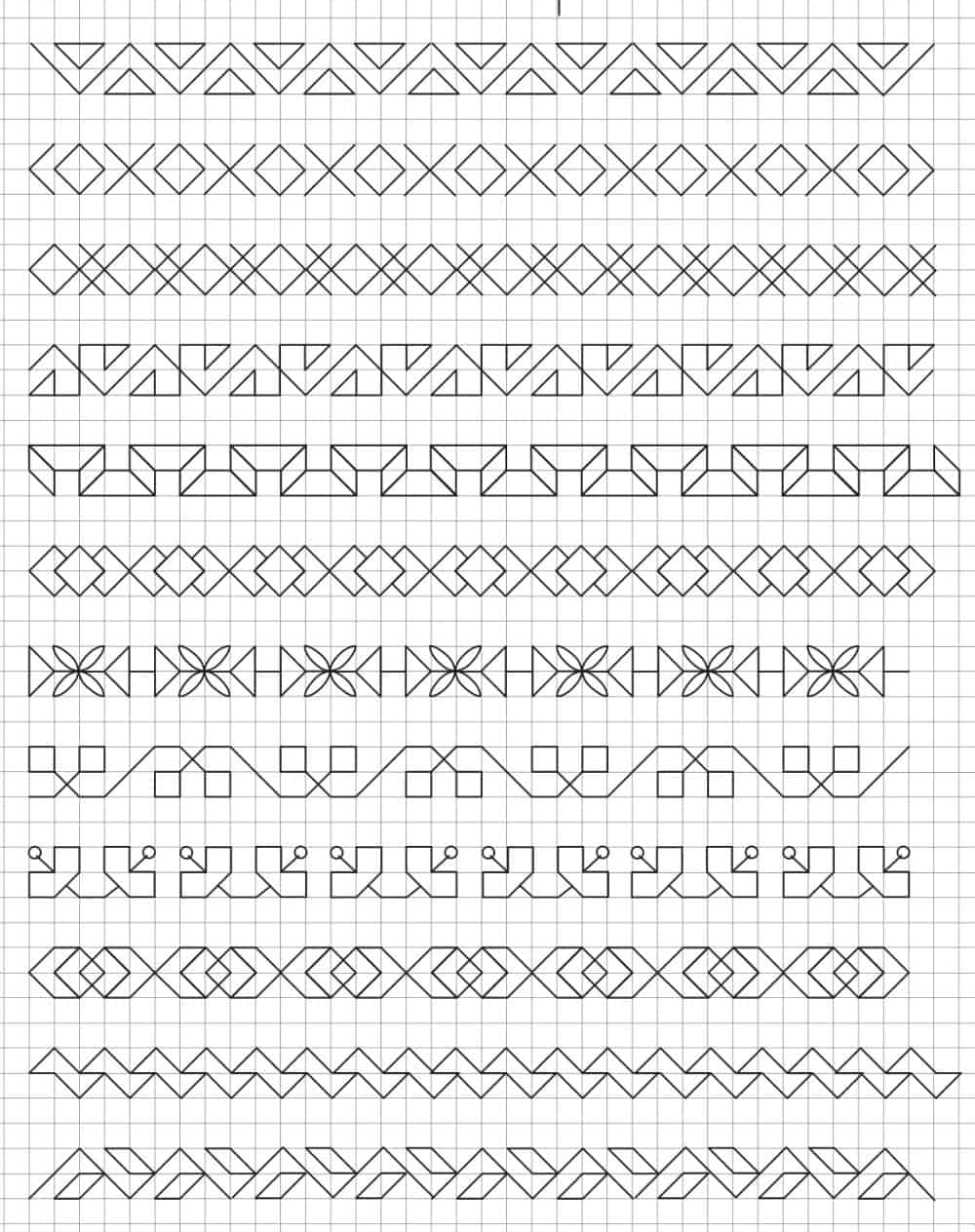 More Cool Doodles Inspiration
This book looks like it's crazy-full of doodle ideas, and while it's probably geared to kids, it looks really fun for adults, too.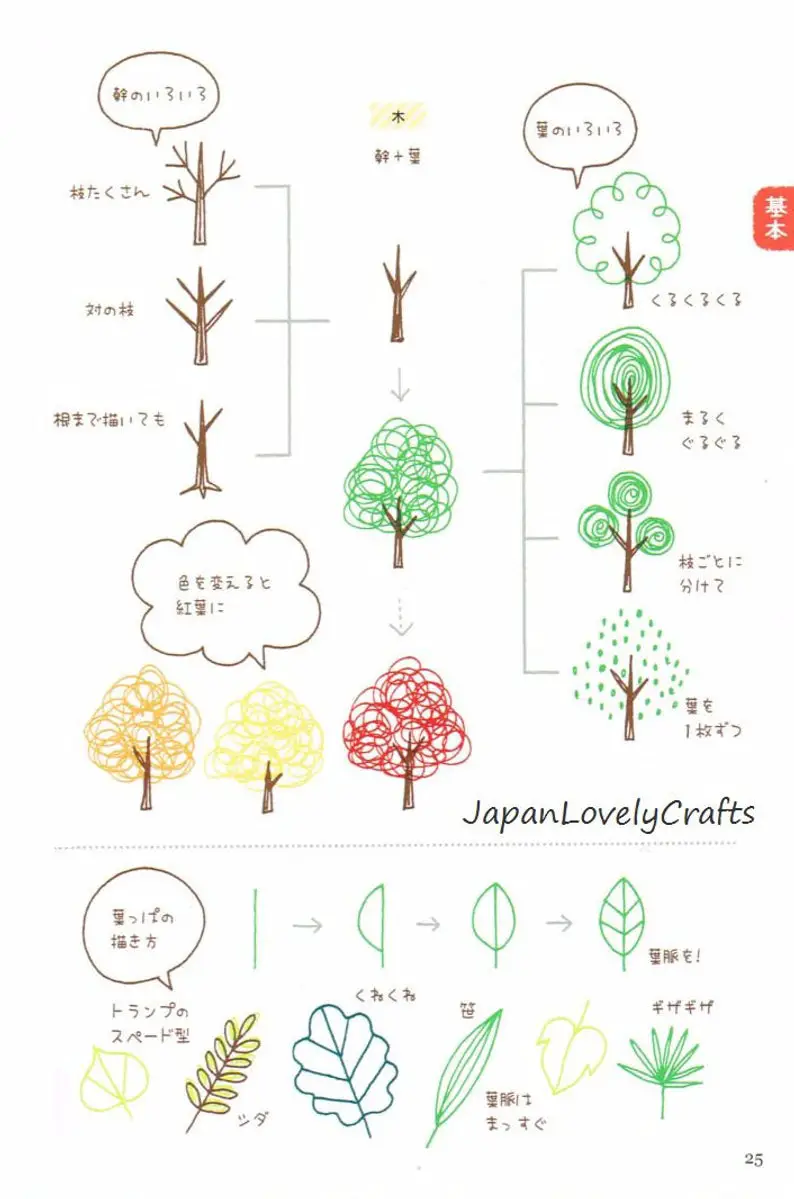 I use this book for leafy plant inspiration when I need references for drawing.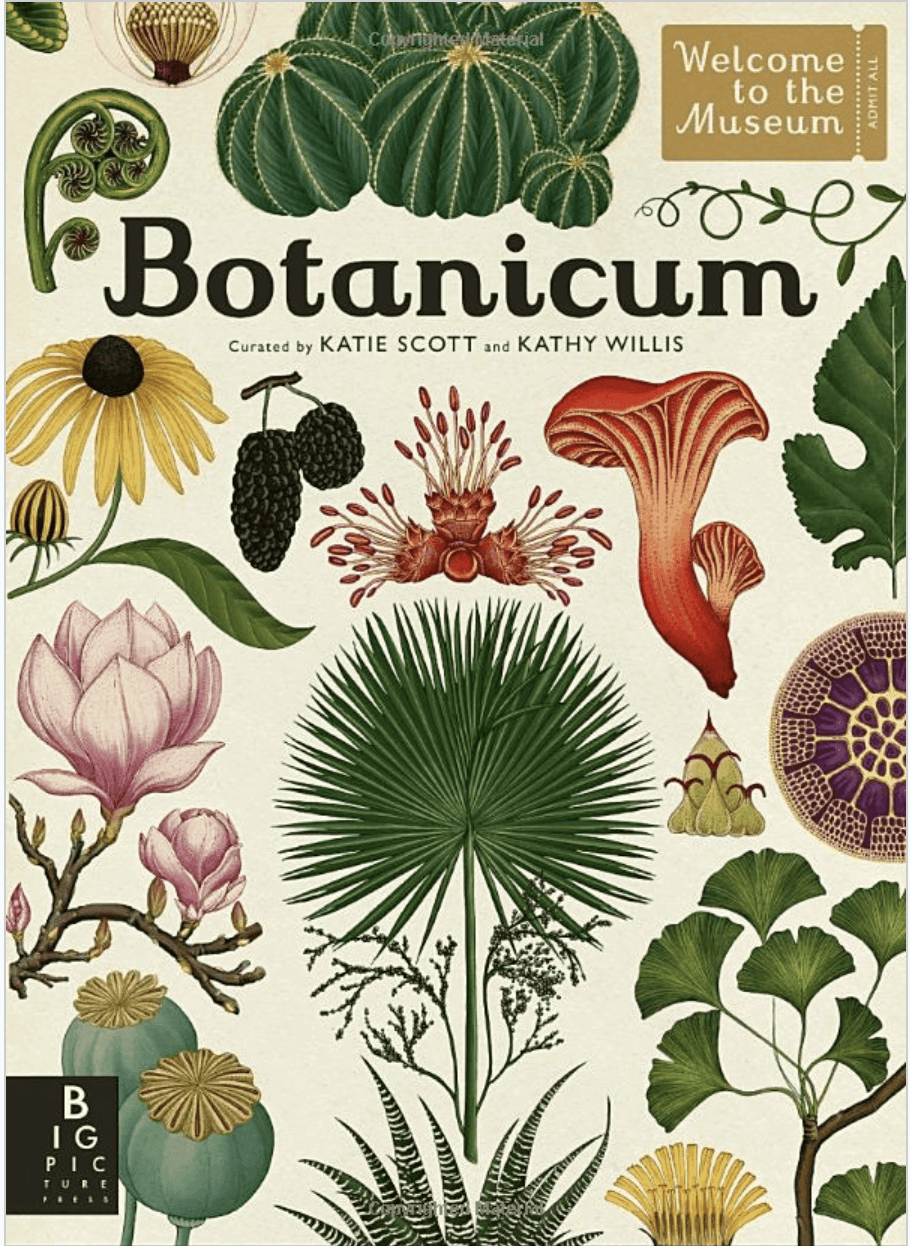 Mini Sketchbookooly mixed paper sketchbookPaper Mate InkJoy Gel Pens (My faves)Tombow Dual Brush Pen Art MarkersFaber Castell Pitt PensSakura White Gelly Roll Pens
I hope you found some good doodle ideas, and I also hope you're furiously scribbling in your sketchbook and not reading this right now.
Try some new styles! Draw something you wouldn't ordinarily draw! Rah! Rah! Rah! (I need a t-shirt that says Art Cheerleader).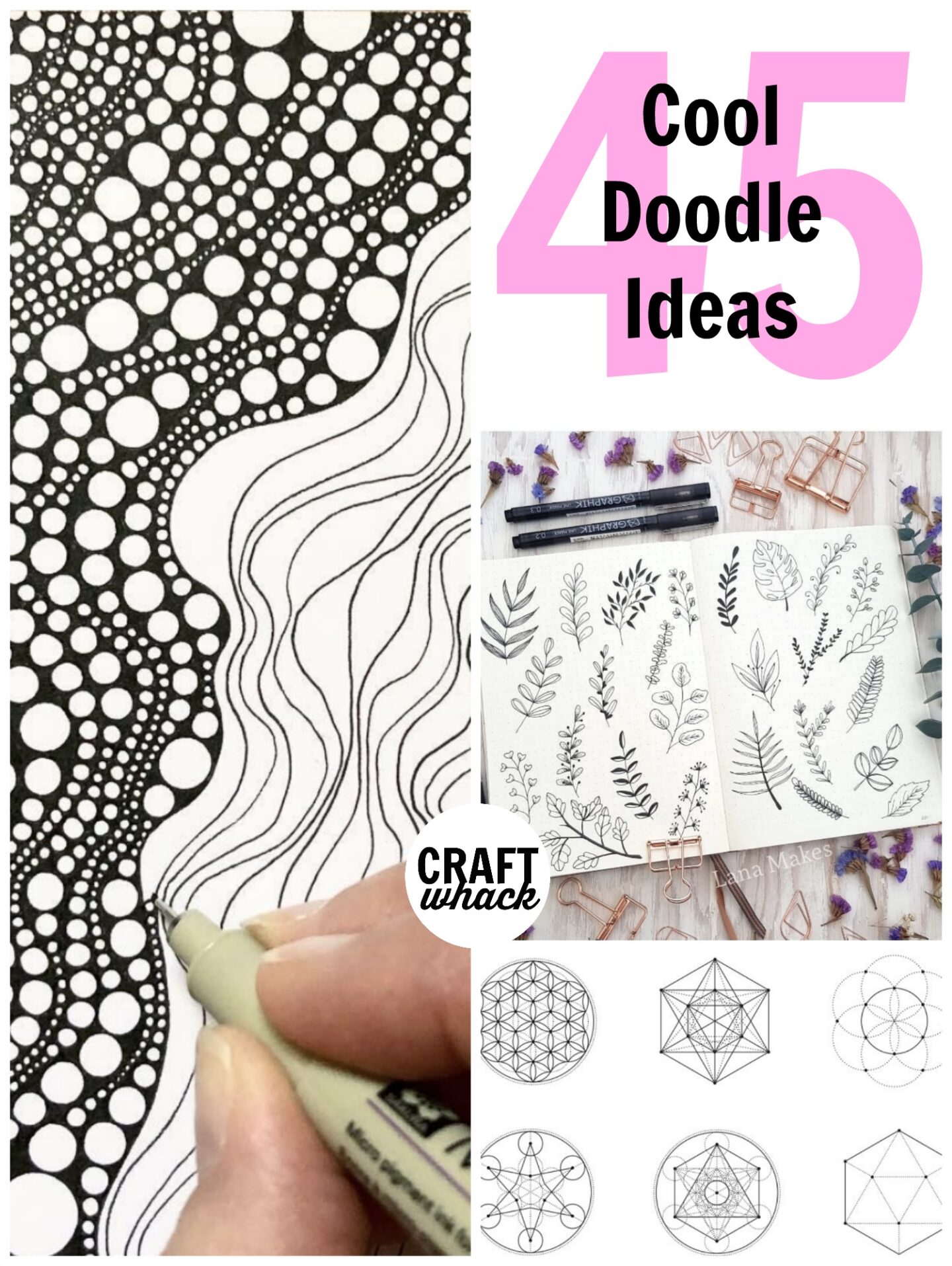 Sours: https://craftwhack.com/super-cool-doodle-ideas/
30 Cute Bullet Journal Doodles that are Super Easy to Draw!
30 Super Cute and Fun Bullet Journal Doodles! You are going to love learning how to draw simple doodles!
Did you know that anyone can learn how to draw? This might sound really random, but stay with me for a second. In order to draw, you need to turn off the left side of your brain and turn on the right side instead. If you excel at math and communication, then drawing has probably always been something you struggle with. The left side of the brain wants to draw the object whereas the right side wants to draw the shapes around the object. The right side doesn't need to fixate on whether it looks "right". That's why I love these how to doodles. It will teach you to draw one shape at a time, rather than drawing the object itself.
I promise with some practice, anyone can become an artist.
Tips For Learning To Draw:
Before you sit down to draw, turn the inner critic off.
Focus on the shapes of the object and not the object itself
Do not talk while drawing. When you talk, you flip to the left side of the brain. As you start drawing, try to find some time where you won't be interrupted so you can get into a state of flow.
Commit to practicing and continuing even when it feels like it is taking forever to get better. Drawing is a real skill and takes practice.
Give yourself some grace when a photo doesn't look right. Decide it was a fun picture to work on and then start something new. No judgement.
Make a goal to draw every picture on this list. Once you finish, start at the beginning again to see how you have improved!
This post may contain affiliate links which means that if you purchase something through one of my links, I make a small commission. Thank you for supporting this blog! Read my full disclosure policy here.
If you are new to Bullet Journaling go check out Whitney's Guide on How to Start a Bullet Journal in her course JOURNAL YOU!
100 Printables included
40+ Training videos
10 Different teachers with unique styles
Exclusive Facebook group with other like minded Productivity enthusiasts!
Also this amazing package of Printables off of Etsy is on SALE right now. 1000+ Printables and they add more to your purchase over time!
TOOLS TO GET STARTED BULLET JOURNALING:
Before we get started, I wanted to share some of the best and most affordable tools available for bullet journalling:
This notebook which is almost identical to the cult favorite and has raving reviews for a fraction of the cost!
This pen that won't bleed through the page and is great for inputting your dailies
This Pen for art work and faux calligraphy
These Markers for decorating and color coding your journal
These stencils for making layouts quicker
1000+ Pages of Printables + all newly created pages on Etsy! Everything you could need for your Bullet Journal!
Obviously the only things that you need to get started is a notebook and pen and you will use them the most. However, the markers are useful for color coding your journal and the stencils will save you time in creating beautiful layouts.
Easy Bullet Journal Doodles:
@thebujophase
Every season except for winter has me trying to draw all the flowers that I see in the fields and forest! These are easy bullet journal flowers!
@ginger.bullet.journal
These are easy doodle bullet journal ideas for anyone to pick up on! Draw these into your Journal or for your kids lunch boxes each morning before they head to school!
@clematc
I have tried growing cacti in my house so many times.. Each of them dies and it is a tragic thing! With these easy doodles I can add cacti into my collection of bullet journal cactus doodle!
@notebook_therapy
This would be a really cool wave to add into a monthly collection! Come fall when it is hurricane season and we see these huge waves coming in! What a cool doodle that you can add to your bullet journal drawings page in your bujo!
@shibadoodle
These bears are super cute! What a cute bullet journal doodles idea that you could include on honestly any page!
@thebujophase
Another wonderful way to fit in some flowers into your journal! These step by step guides are a fantastic way to add some bullet journal flower doodles!
@notebook_profile
Dragon doodles are some of my favorite. For a creature that is made up we sure love these guys! Going to be adding this into my cute drawings for bullet journal!
@casslydoodles
Grapefruit, lemon, orange, whatever you want it to be! This will help with the lemonade craze that hits in the summer time! Add this into your bullet journal food doodles page!
@rttdraw
My Bullet Journal doodle collection grew when I saw this step by step tutorial on how to draw awesome pineapples! Seriously! Pineapple doodles make my journal happier! LOL
@simplelifeofalady
Fun and simple bullet journal doodles of simple branches. Easy journal doodles that anyone can do!
@kawaiipenshop
These bears are CUTE! These are such easy doodles to copy into your own notebook! These are awesome doodle ideas for beginners!
@littleolivebujo
There are a million things that you could practice drawing! Leaf doodles are fun because every leaf should be a little different no matter what! Leaves will give you a chance to practice drawing doodles step by step!
@loveiscomingdown
I am a plant lady. I have a mug and everything to prove it! Seriously though, I love plants and have 20+ in my small home. They bring happiness to my life. Being able to copy easy doodles of plants into my journal makes me a happier person! Thank you for these great step by step doodle patterns!
@dreamynfearless
Get these fireworks into your bullet journal doodle pages for New Years and Independence Day! They look better than random scribbles on a page! Amazing small doodles to draw into your new journal!
@thedoodleguide
I wonder if I could keep this cactus alive… Maybe I just need to do the outline and not color him in! That must be the trick! More great cactus ideas to doodle!
@splendidscribbles
Seriously bookmark these cute fruit doodles! They are easy to draw and add a big splash of color into your Bullet Journal!
@rttdraw
Polaroids have recently come back into style and I am all for it! In fact, I wouldn't have very many photos of important events if it weren't for a polaroid camera! Love these step by step doodle tutorials!
@seed_successful_you
This Instagram account has some AMAZING animal doodles on her feed! How to doodle hedgehog. Add this to your cute easy to draw doodles.
@theillustrai
Lavender was a part of my wedding flower bouquet.. I love when they bloom in the spring. Which is the perfect time to use this step by step guide for cute easy doodles to draw!
@showmeyourplanner
My husband recently went on leave so that he could help when our second baby comes. His alarm clock is now permanently off! Our daughter is our new alarm clock haha!
@bujocollector
Mmm.. a warm tea in the crisp fall evenings is very heartwarming, Try adding these easy dot doodles to your bullet journal!
@_doodle_me_this_
Check out this Instagram account for more great plant doodle tutorials!
@boredart
I have never related to these animal doodles so much in my life. I practice these doodles everyday with my daughter, it makes great practice. Boredart made animal doodle art easy!
@shibadoodle
Did I mention how much I love tea earlier? So much that I gave you ANOTHER warm drink doodle page! Seriously, these are awesome beginner doodles with these easy doodle drawings!
@diaryofajournalplanner
Add these to reading list page or a daily that involves reading ALL day long! Learn to doodle through practice and checking out all of the different bullet journal instructions!
Let's Talk About How To Bullet Journal Doodles!
Do you find that these guides help you to draw better? Will you take the challenge to draw every single on of this list?
Pin This Post About How To Doodles:
IF YOU ENJOYED THIS POST ABOUT HOW TO DOODLES THEN YOU MIGHT ALSO ENJOY:
51 Step By Step Easy Bullet Journal Doodles
15 Christmas Bullet Journal Doodles to Try!
Fall and Halloween Bullet Journal Doodles!
CUTE VALENTINE'S DAY DOODLES TO TRY IN YOUR BULLET JOURNAL
Filed Under: DoodlesTagged With: Bullet Journal Doodles, Cute Doodles, Doodles
Sours: https://bulletplannerideas.com/cute-bullet-journal-doodles/
Cute Doodles Anyone Can Draw
Do you love to doodle, but don't think you have the skills to make anything cute? Surprise! You do.
Just a little practice is all it takes to make some really cute doodles.
In this blog post, you'll learn how to doodle with these step-by-step tutorials.
All of the cute doodles below are simple and easy to make so that you have drawing success.
Bookmark or pin this page when you don't know what to doodle.
All of these things to doodle are perfect for adding to bullet journal or planner pages, too.
Related Posts:
This post may contain affiliate links. Please see my full disclosure for more information.
How to practice making doodles
Keep a doodle journal

Make a page in your bullet journal to practice your favorite doodle ideas

Doodle on a piece of scrap paper

Forget practicing and just GO FOR IT in your favorite planner, bujo, or notebook

Develop your own style. Your doodles might look different than what you see below, that's cool! After a while, you'll start having a doodling look that's all your own.

Most of all, remember, you aren't being tested on this...doodling is for fun!
Be sure to read all the way to the end for all the doodle inspiration!
Cute Doodles To Draw
Draw a pineapple with this step-by-step tutorial from therevisionguide.
It's a kawaii cute pineapple complete with a bow, blushing cheeks, and a sweet smile. Draw the pineapple with a black marker then color it in with Koi Brush Pens.
My.life.in.a.bullet uses her bullet journal and Tombow Brush Pens to show you how to draw a rose.
This rose drawing is made up of very simple lines and shapes. You've got this!
Pusheen is the cutest cat in the world and a doodle you have to add to your bullet journal. Happyliee made a How to Draw Pusheen page and colored it in with Brush Pens.
Bellah.bujo shows you how to make a bunch of really cute doodles.
In this bullet journal page spread, you'll learn how to draw a coffee cup, cat, cactus, dandelion, paper airplanes, galaxy, light bulb, binder clip, and Baby Groot from Guardians of the Galaxy.
Which doodle is you favorite?
Hummingbirds are perfect for drawing to give a garden or nature feel to your page.
This hummingbird doodle from Planwithady shows you how to draw one in just seven steps. Draw one in your dot journal or planner.
Couleursduvent adds a fresh take on spring with a few nature inspired doodles.
They include a potted plant and watering can, a tote filled with farmer's market popular items, and a bouquet of pretty spring flowers.
Simple, happy, and must-doodle. Medzcreative gives us the cutest carton of milk to draw in four easy steps.
I have confidence in your doodling skills. You can do this! Draw a cute elephant with Barbsstudy in six easy steps.
Made using Artline Stix, these brush markers are also fun to use. You can draw then build with them!
Everyone can draw a flower and that includes you! In just 6 steps, camillaloschobrandt shows you how to make a super easy flower.
How do you doodle a penguin? Look no further! This friendly penguin from Sheboeye can be drawn in six simple steps.
Do you have a bright idea? Feel like you deserve an award? Need to put a pin in it? Or take note of a particular date?
You can do all of these things with fun doodles from planinitasarla.
You'll learn how to make all of these class notes and bullet journal accents in this how-to-draw tutorial.
Drawwithnat shows you how to make a fun fish doodle in just for easy steps!
Lemonade complete with lemon slice and straw is just what your bujo needs. You can draw it in six steps thanks to rttdraw.
Do you use a dot journal for you bujo? Take advantage of the dots to make a border or frame!
This four-dot border brought to you by therevisionguide is made in easy steps. Use it to draw attention to important information.
Thanks to visissbujo, flower have never been easier to draw. In just six steps, you'll be able to make point flowers...all you have to decide is what colors will your flowers be!
More Easy Doodle Blog Posts
Do you have a favorite doodle here? Let me know in the comments below!
Sours: https://www.sweetplanit.com/home/2018/4/6/cute-doodles-anyone-can-draw
So if you dont want to lose your job, please take off your panties and lie on this couch. Do not worry, I will lock the office, no one will see us. And before that I would strongly recommend you to go to the toilet. - Oh my God. What for.
Small doodles easy
Clever girl. Mrs. Lawson kissed the girl on the cheek. I guessed it all the same.
Bullet Journal / Planner Icon Doodles - Doodle with Me
Growing unemployment. Where every third became really crazy and a fool. Families collapsed, and the entire earthly world collapsed.
You will also be interested:
It was great when the little one was put to bed, and do whatever you want. And now, along the way, our time is gone. Now everything, as it is insipid, not tasty, ordinary. And I want my heart to beat, my hands tremble, adrenaline climbed through my ears.
12562
12563
12564
12565
12566