Available Female Field Labrador
Raised and trained at Mirak K9 Training Base, this 9 month old Labrador is obedeince trained, house and crate trained. Has attended dog daycare and social with children. A great additon to a loving family.
------------------------------------
PLANNED BREEDING FALL/WINTER 2021
Contact us to be placed on our waiting list - This email address is being protected from spambots. You need JavaScript enabled to view it.
ADULT ADOPTION
Adopting an adult boxer is a great alternative to a puppy. Families look to adopt dogs that are previously owned because they want to give it a second chance. Often they look to adopt from a Rescue facility, overlooking the possibility of adopting a mature dog from a breeder. Breeders on occasion have adult dogs who make great family companions and a better alternative than a rescue because, in most cases, the breeder knows the background and the behavior of the dog and are available for the transition. These dogs tend to be well socialized, play well with children and multiple dogs, and of course potty/crate trained. Boxers thrive on human affection, so they easily bond to their new family. Although they are loved by the breeder, most breeders are small, family owned kennels limited in the number they can keep at home. In most cases, this is the primary reason for placing an adult. For families who would prefer to skip the frustrating potty training stage and want immediate companionship, an adult boxer is a great alternative.
Bargaining over a puppy or an adult dog is absolutely not acceptable in our kennel! A purchase price of a puppy is only a fraction of the costs a responsible dog ownership entails, and we feel those who are unable or unwilling to afford a quality puppy will not be willing or able to afford quality care.
BREEDING
At Mirak Boxers we only breed to replenish our own stock and to continue our bloodline - supplying a demand for buyers is never a point in having a litter. Breeding is only done when we are in a position to properly care for the bitch and litter. Every time we breed a litter we direct our efforts toward producing Boxers of exceptional quality. Every breeding is carefully planned with the union of two compatible Boxers, never settling for the nearest stud because of convenience. When breeding is done properly, the puppy sales cover only a small part of the total costs of running a quality breeding program.
CO-OWNERSHIP BREEDING DOGS *
Non Spay/Neuter Agreement - Available at a reduced price to approved homes. These promising pups are available as companions to families willing to leave them intact for possible future contributors to our breeding program.
Feel free to contact us if you are interested in any of our dogs. There are times when older puppies or adults are available to loving homes even if they are not listed.
Your Puppy Package consists of:
A healthy and happy Boxer puppy
American Kennel Club (AKC) Registration
Vaccination record
Raw pupy food
Microchip
Sours: http://www.mirakboxers.com/for-sale.html
7 Best Boxer Breeders in California! (2021)
Boxers rank as one of the most popular breeds in the U.S. for many reasons. In fact, the Boxer is the 11th most popular dog breed in the world according to the American Kennel Club (AKC). They are the sweetest friend you can have that is full of loyalty and intelligence. However, there are many Boxer puppies for sale in California and it's very difficult to choose a reputable breeder.
We've done our own independent research to find the best Boxer puppies in California that are going to be happy and healthy. If you have your heart set on this champion snuggler in California, you have the best seat in the house. Here are the top 7 boxer breeders in California.
Other articles you might like: Golden Retriever Rescues in California and Labrador Breeders in California.
1. Telstar Boxers Southern California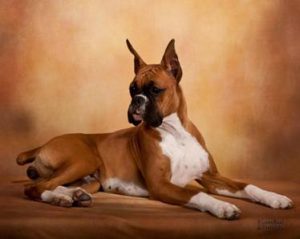 Telstar Boxers California is home to over 75 AKC Boxer champions, including 2 Dams of Merit and 8 Sires of Merit. The duo behind Telstar Boxers is owners, Jennifer and Gene, that have over 35 years of breeding excellence. For what it's worth, they were also one of the oldest Boxer breeders in California that we could find.
Through their breeding program, they aim to produce a quality Boxer puppy who is structurally sound, healthy, and ideal temperament. Whether you're looking for a companion, show dog, or family companion than Telstar Boxers is a reputable breeder.
The breeder updates its website regularly on current and planned litters. If you would like to buy from this breeder, we recommend you to check their Boxer puppies tab. For information on pricing and policies, please contact the breeder.
Boxer Breeder Information:
2. Soleil Boxers Northern California
Soleil Boxers California is owned and run by Richard and Katrina Sun in the East Bay Area of California. The couple began breeding Boxers puppies in 2002 whilst in college and have made it their lifelong passion. The duo doesn't take breeding lightly and they only have a few litters every year to ensure that the sirs and dams are healthy all year around.
They specialize in breeding Boxer puppies in California as family dogs and show or working dogs. Before breeding, careful planning goes into every litter considering all aspects of an ideal Boxer – health, conformation, and temperament.
Their boys and girls are AKC registered and have superb health and temperaments. You can check out the health results on their website under the "our dogs" tab. Being so transparent about health and genetic testing their parent dogs makes this Boxer breeder extremely reputable.
The breeder's planned puppies are spaced-out and regularly updated on their website. For information on pricing and shipping policy, please reach out to Soleil Boxers California via their contact form. Lastly, Soleil Boxer's has an open-door policy. If you can't handle raising your Boxer anymore, you can return it to them at any time. They don't want to see their Boxer puppies end up at the shelter or rescue.
Boxer Breeder Information:
3. Black Dymond Boxers California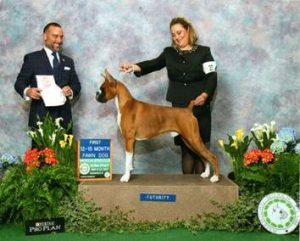 Black Dymond Boxer's California is in the small town of Gait which is 30 minutes south of Sacramento International Airport. They strive to produce show-quality AKC Boxer puppies who thrive in conformation to the purebred standard. They place great importance on all of their Boxer puppy's health, longevity, and temperaments.
Although their Boxer puppies in California are crate trained and spend a lot of time on the couch or running around in the breeder's 5-acre property. Purchasing a boxer from this Boxer breeder in California is straightforward. After filling out an application and speaking to the breeder, you will get a spot on a waiting list if they don't have puppies available. The breeder doesn't take deposits on their puppies before birth which is quite uncommon amongst dog breeders. Once the Boxer puppy'ss personality emerges at week 6, the breeder will require a deposit to hold the dog for you.
Before leaving for their lifetime homes, the Boxer puppies are potty trained and socialized to adjust well to an array of situations. The breeder doesn't place their Boxer puppies according to color preferences. If you would like a puppy of certain markings or color, it will take you a longer period to get matched with a suitable puppy and you'll have to work with the breeder.
Each Boxer puppy comes with a 24-months health guarantee against genetic illnesses. The Boxer puppy price depends on the puppy's characteristics. The price ranges from $1200 to $2500. 
Boxer Breeder Information:
4. Anden Boxers California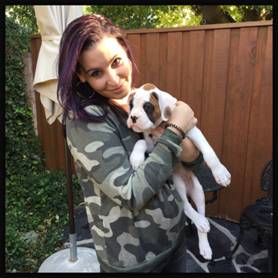 Anden Boxers is a small kennel in Southern California that specializes in breeding boxers as working dogs and family companions. The breeder strives to improve the temperament, health, intelligence, and correctness of the Boxer structure according to the AKC purebred standard.
Anden's Boxers are all AKC registered and some of them have won nationwide championships. You can view their health testing records and lineage on the breeder's website. Their litters are born and raised at the center of their home in a loving and caring environment.
In addition, they expose their Boxer puppies in California to the sounds and sights of different environments with humans and pets.  They feed all their Boxers an all-natural raw food diet that follows closely to what mother nature intended for canines. The puppies also follow this dog food diet to get the best start in life.
The breeder doesn't breed often and only has a couple of litters per year. This means you might need to wait for 6 to 14 months before getting your Boxer puppy home. They are members of the American Boxer Club, Buena Ventura Dog Training Club, and Boxer Club of San Fernando Valley.
Boxer Breeder Information:
5. Encore Boxers California
Encore Boxer's California has been breeding Boxer puppies since the 1970s. They began raising select Boxer puppies to form a breeding program that has thrived and grown for years. The owner, Cheryl Cates, goal is to produce quality and healthy Boxers that are happy. In addition, each of their puppies will come with a wonderful temperament and be well socialized. This reduces the amount of stress and anxiety they have when going to their forever home.
Before breeding, Cheryl Cates ensures all their dams and sires are in excellent health and genetic condition. You can check out their health records on their website. They raise their Boxer litters in their home where they receive a lot of love, affection, and socialization.  Their Boxer puppies in California also receive vaccinations and deworming.
Each pup comes with a health guarantee, AKC registration papers, a chew toy, and lifetime support. Since they started back in the 1970's they have produced close to 100 AKC champions and 18 Producers of Merit puppies. Your Boxer puppy may be a future show dog champion!
Boxer Breeder Information:
6. Baldwin Boxers California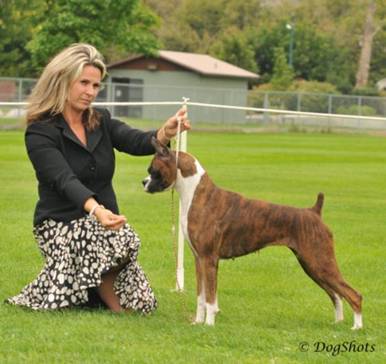 Baldwin Boxers is a breeder in Devore, Southern California. They breed quality Boxer puppies that excel in health, show conformation, and temperament.  They strive to produce the ideal Boxer that will excel as a show dog or companion dog.
In addition, Baldwin Boxers is active in the show dog community and has won many awards in America and Canada. Their boys and girls are AKC registered and cleared for any genetic and health conditions prior to breeding puppies. You can check out their health records and lineage on the breeder's website.
Upcoming litters are regularly updated on the website. Each of their Boxer puppies in California is raised in the breeder's home and showered with love and care. The puppy and their littermates are also well-socialized together.
To purchase a Boxer puppy, you will need to fill in a questionnaire that takes 10 to 12 minutes to fill. Once this is done, the breeder will contact you and place you on the waiting list. Every one of their Boxer puppies for sale in California comes with a health guarantee and lifetime support. Shipping options are available and upon discussion with the breeder.
Boxer Breeder Information:
Location: Devore Heights, California
Website: Baldwin Boxers
Telephone: 909-957-1361
Email: [email protected]
7. Cinnibon Boxers CA
Cinnibon Boxers is home to over 35+ AKC Boxers champions in America. In 2019, the AKC recognized the breeder as the kennel producing the most Boxer champions in the USA. 
Their boxers undergo health testing for Hips, Eyes, CERF, OFA, ARVC among others before breeding. Previous dams and sires have excelled in performance and conformation to the Boxer purebred standard.
Puppy socialization starts on day 3 to 14, where the breeder performs Neurological Stimulation exercises. As the pups grow, the breeder exposes them to new experiences to boost confidence in unfamiliar situations.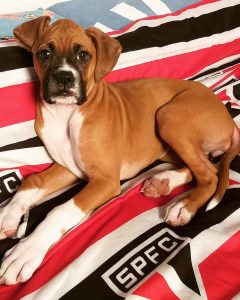 When placing the puppies, the breeder focuses on temperament and how well the puppy will fit into your family dynamic. While this Boxer breeder will try their best to accommodate your preferences on the sex, marking, or coat color of the puppy, please keep an open mind.
The puppy's adoption fee ranges from $2,000 to $2,800. The fee is inclusive of the first vaccine series, AKC registration papers, veterinarian check, and microchip and chip registration. Shipping options are per discussion with the breeder. The average wait time is 6 months before you will receive a Boxer puppy.
Boxer Breeder Information:
Conclusion for Boxer Breeders in California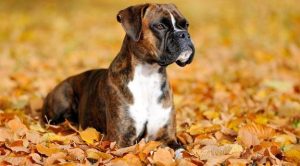 There are many reputable Boxer breeders in California. Aside from going to great lengths to ensure their Boxers are as close to the ideal purebred standard as possible, a good breeder will know all about the dog's life. They will know the lineage, issues at birth, and their Boxer's personality.
 If you're serious about getting a healthy Boxer puppy in California, we recommend you start with our list. If none of the breeders satisfy you – check out the AKC, American Boxers Club, or the U.S. Boxer Association for more qualified breeders.
Check out these other articles:
Dachshund Breeders in California
Australian Shepherd Breeders in California
Cane Corso Breeders in California
Filed Under: Blog, Breeders
Sours: https://welovedoodles.com/boxer-breeders-in-california/
Abby
Abby is wonderful in the house and loves people, with a proper introduction. She is potty trained, crate trained and can be left indoors with no trouble. Her crate is her "safe space" and she will happily rest there for ... Read More
Al
Big Al is a very sweet and sensitive guy in a big muscular body. He loves snuggling and pets. He is goofy and so much fun to play with. He loves sending time with his people and is very well ... Read More
Ava
Ava is new to NCBR and is settling in to her new foster home.  Check back as we learn more about Ava. Photos ... Read More
Bailey
Bailey is new to NCBR and is settling in to his new foster home.  Check back as we learn more about Bailey. Photos ... Read More
Bijou
I'd like to introduce Miss Bijou to you! She is a gorgeous, petite, auburn-fawn boxer that is solid muscle and as sweet as they come! This little lady wants a family to call her own so that she can snuggle ... Read More
Chester
Meet Chester! This handsome fellow is an adult boxer mix with a natural tail, ears and big brown eyes like warm Hersey's Kisses. Chester loves his toys! Chester loves to play! Chester loves to be with his humans and is ... Read More
Chrissy
Chrissy is a sweet girl who enjoys walks, playing with her toys, getting affection and going anywhere with her family. She greets visitors and children with a friendly demeanor and enjoys being petted. She is full of energy and curiosity, ... Read More
Chucky
Chucky is new to NCBR and is settling in to his new foster home.  Check back as we learn more about Chucky. Photos ... Read More
Davey
Davey is new to NCBR and is settling in to his new foster home.  Check back as we learn more about Davey. Photos ... Read More
Dottie
Dottie is new to NCBR and is settling in to her new foster home.  Check back as we learn more about Dottie. Photos Videos ... Read More
Duke
Duke is a loving, polite, sweet boy and his fosters fell in love with him instantly. His cancer prognosis is not good.. maybe 1-3 months so his fosters are pampering him every day and making sure that he knows what ... Read More
Frankie
Frankie (aka Frankenstein & Frank-N-Furter) is an adult male boxer mix complete with soulful brown eyes, Shar-Pei style wrinkles, and a curled smile. Frankie's love languages are quality time and physical touch. He loves his humans and loves to cuddle, ... Read More
Fred
Fred is an extremely lovable senior dog who thrives on attention. We call him the Mayor of Wigglebuttville because he is constantly happy and his tail never stops wagging! He responds well to training using toys and treats, and knows ... Read More
Gunner
Hello there! My name is Gunner and I am looking for an active family that can keep up with me. I love to run with my foster mom and be "put to work" on our walks with a weighted backpack ... Read More
Gus
Gus is new to NCBR and is settling in to his new foster home.  Check back as we learn more about Gus. Photos ... Read More
Hank
Hank is new to NCBR and is settling in to his new foster home.  Check back as we learn more about Hank. Photos ... Read More
Joiner
Joiner is a very playful, sweet and affectionate boxer   He adores his foster family and our resident female boxer.   Joiner warms up to new visitors to the house after a short while and then loves their company too.   Joiner ... Read More
Juno
Juno is new to NCBR and is settling in to her new foster home.  Check back as we learn more about Juno. Photos ... Read More
Lefty
Say hello to Lefty, one of the sweetest boys you will ever meet. Lefty was a bit of a scrawny nervous wreck when he got here, and he has had to learn soooo much in a short time: climbing stairs, ... Read More
Legend
Legend is such a special guy, with so many facial expressions. He likes to have his tongue out when he's relaxed and doesn't care what other think of it, sooo cute....He sometimes has a snaggletooth to the right, on special occasions ... Read More
Lucy
Lucy would fit well in any situation. She is a sweetheart. She wants to love and be loved. She loves car rides and walking the neighborhood. At the end of the day she loves to snuggle. She loves squeak toys, ... Read More
Luna
Luna is new to NCBR and is settling in to her new foster home.  Check back as we learn more about Luna. Photos ... Read More
Max
Max is new to NCBR and is settling in to his new foster home.  Check back as we learn more about Max. Photos ... Read More
Meg
Meg is new to NCBR and is settling in to her new foster home.  Check back as we learn more about Meg. Photos ... Read More
Mia
Mia is new to NCBR and is getting some needed TLC before settling in to her new foster home.  Check back as we learn more about Mia. Photos ... Read More
Molly
Molly is new to NCBR and is settling in to her new foster home.  Check back as we learn more about Molly. Photos ... Read More
Monty
Monty is a very playful and energetic dog that still behaves like a puppy. He loves to play with all his toys, everyday pulls all of them out of his basket, and can entertain himself with stuffed animals, balls and ... Read More
Paulie
Paulie had a pretty traumatic start with NCBR due to no fault of his own. He came to us very frightened and unsure of everything. In a few weeks time he has started coming out of his shell and has ... Read More
Petey
Petey really is a wonderful, giant puppy! He is sweet, silly, snuggly, and ridiculously cute. He is just about everything that is good in a dog. Petey loves to entertain himself (and others) with his playful attitude and his puppy-like ... Read More
Princess
Princess is not concerned with too many things unless it involves food. If you want to be her best friend keep snacks readily on hand. She spent much of her life in the backyard so she still learning how to ... Read More
Roy
Roy is a gentle giant weighing in at 70 lbs and one of the sweetest dogs. He is very active, loves to be with people and will be someone's best friend. He enjoys playing with his boxer foster sister. One ... Read More
Samson
Samson is new to NCBR and is settling in to his new foster home.  Check back as we learn more about Samson. Photos ... Read More
Samuel
Samuel is a funny, sweet, engaging, and all-around well-behaved boy. He is the perfect walking companion, typically walking side-by-side with his foster parent, and is more than content waiting as they finish taking street photos. He is un-moved by dogs barking on ... Read More
Schatzie
Schatzie loves to be held and is very affectionate. She will walk up to you and rest her head on your hand or lap. She is slowly learning how to play catch after watching our resident dog and loves holding ... Read More
Scout
Scout is new to NCBR and is settling in to her new foster home.  Check back as we learn more about Scout. Photos ... Read More
Tank
Tank is new to NCBR and is settling in to his new foster home.  Check back as we learn more about Tank. Photos ... Read More
Tyson
Tyson is new to NCBR and is settling in to his new foster home.  Check back as we learn more about Tyson. Photos ... Read More
Zeus
Zeus is new to NCBR and is getting some medical TLC before settling in to his new foster home.  Check back as we learn more about Zeus. Photos ... Read More
Zorro
Zorro is new to NCBR and is settling in to his new foster home.  Check back as we learn more about Zorro. Photos ... Read More
Sours: https://ncbr.org/available-boxers/
Country of Origin:Germany

Activity Level:high
Grooming Level:low
Trainability:high
Adaptability:moderate
Kid/Pet Friendly:often
Average Size:Medium
Average Lifespan:10-12 years
Prey Drive:moderate
Watchdog:aware
Registered?:aca, akc
Share this breed with your friends!
Boxer Breed Profile
Overview
Temperament
Adapatability
Health
Owner Experience
Grooming
Activity Level
Size
Life Span
Did You Know?
The Boxer is one of the top 10 most popular dog breeds in the US. It has been a recognized as a purebred by the American Kennel Club since 1904. The Boxer dog breed is of German descent and its origins date back to the late 19th century. Their ancient ancestors were the Assyrian empire war dogs, which can be traced back to 2500 B.C.
The Boxer, as we know it today, was originally developed in the late 1800s by crossing the Bullenbeisser and English-bred Bulldogs to chase wild game. Now, as part of the working group, Boxers can be found competing in dog sports, like agility, obedience, and herding. They also make great service and assistance dogs, as well as therapy dogs, and can be found working as search and rescue dogs, drug detection dogs, police dogs, and military dogs.
The Boxer is a muscular dog that is happy, intelligent, and friendly. Boxers tend to grow close bonds with their humans. They get along well with children and other pets as they love having a playmate. A Boxer will make a fantastic family companion that provides you with a lifetime of entertainment.
They are generally upbeat, playful, friendly, but they also have a natural instinct to protect their family from unwanted visitors. A Boxer will make an alert watchdog and a great guardian, if needed. As with any dog breed, socialization with various people and other animals early on makes for a well-adjusted dog later.
As with most dog breeds, the Boxer cannot tolerate extreme hot or cold very well. They do best in moderate climates, but can do well in hotter or colder climates as long as they are indoor dogs. They are medium-sized, energetic dogs, so they do best in a home with a fenced-in yard and some room to run. They can adapt to apartment living as long as they get plenty of exercise and mental stimulation throughout the day.
Boxers can be prone to hip dysplasia, thyroid deficiency, degenerative myelopathy, and heart conditions, like cardiomyopathy and aortic stenosis. Reputable breeders will often scan for these health conditions. So, don't be afraid to ask for health tests or about the genetic history of the parents!
Boxers will need to be trained for them to be a well-adjusted pet. Thankfully, a Boxer is one of the most trainable dog breeds and often excel at any task put before them. They are eager to please their owner and can adapt easily. Due to their intelligence and high energy, they can become bored, especially with repetition.
Because of their open, friendly nature and high-energy, they have a tendency to jump up at people, often in playfulness. However, these energetic puppies grow into powerful dogs; jumping up can often become a behavioral issue if they are not trained to stay "down". It's important to socialize early and enroll in puppy training classes, so you and your puppy learn how to channel their energy in a positive way.
Boxers have smooth and short coats that require minimal grooming. A brush down once or twice a week will keep their short coat healthy. Coat colors are usually fawn or brindle with white markings and can include a black mask on the face. A Boxer will only need the occasional bath, but their nails should be trimmed monthly and their teeth brushed regularly. If possible, brushing your dog's teeth daily is ideal.
The Boxer is a high-energy dog breed. They need plenty of exercise to remain happy and healthy. Due to their breed's heritage as a hunting dog, they have a high prey drive and tendency to chase. As such, they should not be permitted to run loose, but will do fine on a leash or in a secured area, like a fenced-in backyard or dog park.
This dog breed is bored with repetition, tends to be an excellent problem solver, and is naturally exuberant. It is imperative that Boxers are given proper exercise and mental stimulation. If not, they will often find their own games and amusements, which can sometimes result in destructive or unwanted behavior.
A Boxer will generally stand between 21 and 25 inches at the shoulder and weigh between 50 and 80 pounds. Females will generally be shorter and weigh less than males. They are usually between 21 and 24 inches high and weigh between 50 and 65 pounds. Males usually stand between 23 and 25 inches high and weigh between 65 and 80 pounds.
Boxers tend to live 10 to 12 years.
In Germany, the Boxer was one of the first dog breeds chosen for police training.
Sours: https://www.greenfieldpuppies.com/boxer-puppies-for-sale/
For trained sale boxer
I was raised with Boxers and obviously think there is no better breed of dog for me. My history with the breed spans over 50 years. I have been doing competition, (obedience and conformation) with boxers for almost 30 years and have been a professional all breed trainer for over 20 years. Trifecta Boxers Foundation Story
Whenever I speak with people interested in Boxers as a family pet, I give them all the negatives about the breed. And, there are more than a few. People read all the literature on the breed and it gives a lot of good information. But most literature on any breed, does not give you the whole picture. I encourage people to be aware of the kinds of things puppies and dogs do that are not so appealing.
The Boxer is not the type of dog for everyone. They are a guard breed. Having been bred to work alone they are very intelligent, but also free thinkers. In other words they don't always see things the way we do. This is a powerful dominant, arrogant "make my day breed" take charge breed. They have a strong prey drive. The boxer considers everyone needs to be tested as to their worthiness to be the leader of the pack. If you are not prepared to be that leader and to demand respect then do not buy a boxer.
Breeds that were bred to work without instruction from man, had to be intelligent, quick, and independent. This breed is also stubborn, strong, agressive and tough. Because of the kind of work they did, those qualities were a necessity.
Breeds like retrievers, the herding breeds and many others were bred to take instruction from man. They do this very well. As a family pet they are usually more cooperative.
The Boxer learns fast. Then quickly figures out what's in the job for him. Then he makes choices based on that information. Often, his choice is not the same choice the owner would like. The boxer does not take his owners judgment as the bottom line. He always asks questions. Like, "Are you sure you want me to do that?" and "Do you mean now?"
Characteristics. The Boxer is a very high-energy dog. He will play all his life, even when old. They never really grow out of their desire to play. They love their people and insist on being in the center of the family. The Boxer is not an outside dog. He does not like extremes in weather. He does not do well in heat or very cold and hates the rain. If left outside alone he will turn destructive. He will bark, dig, chew, and make a general nuisance of himself. Or he will find an escape route and go to visit someone who will give him attention. Sometimes he is not a welcome visitor. The Boxers over exuberant playfulness gets him in a lot of trouble. He likes to chase farm animals. He likes to playfully pounce on some animals and children. He probably has not been taught appropriate play behavior. In the case of farm animals the Boxer must be taught that they are a huge NO."
Boxers and small children are wonderful together, after the boxer has been trained and the children have been trained. Until the time he is an adult he will not always behave appropriately around small children. During the time he is growing up, and the children are small, there must always be knowledgeable adult supervision. Toddlers and small animals cannot portray leadership. So the boxer picks them to dominate first. As puppies they want to play, they use their teeth, they jump up and their bodies grow way faster than their brains. They maul and pounce on children and this is play, but also young puppies show and try to gain dominance. If you are bringing a puppy in the house with children under the age of six you will have one of the most challenging training situations. If you have a new baby or are expecting, you should wait or purchase a fully trained dog. And, even a fully trained dog will need to have some training with his new owners so he knows who is the pack leader and that he must respect and respond to the new humans.
When I say trained. I mean a concentrated effort for several months preferably with a professional instructor who is familiar with the breed. Trifecta Dog Training Center Not all of them are. Training shows the dog who is the leader and who he shall follow. Training teaches respect and creates a working relationship with dog and owner right from the start. Training gives confidence and trust to a dog who may have a softer temperament. Most people wait too long to do concentrated training.
Many do not get the appropriate type of instruction to train a boxer or any of the working, dominant, take charge breeds. Training with food treats is perfectly appropriate to teach a behavior and as a reward. But if you are continually using food as a bribe you are not truly training the boxer. He is actually training you. I feel it is mandatory to start training your puppy as soon as he is comfortable in your home. Usually a few days of adjustment to his new home is sufficient, especially if he is seven weeks or older. It is a good idea to find a trainer in your area and start going to a puppy class. If no puppy, class is available; there are several books and tapes on puppy training. Beware of so-called "puppy socialization." Sometimes boxers learn to dominate in puppy socialization classes and that is counter productive. Start crate training immediately. If taught to sleep and nap in his crate the boxer will feel it is his den and can be in the crate when appropriate for his safety and the safety of your environment. House training is much easier if you have a puppy who will sleep in his crate.
Boxers are comedians. But they have maintained the ability to do many kinds of work. Including search and rescue, hearing, Seeing Eye and therapy dogs. I feel a neutered male makes the best family pet. However, for families with younger children the females (who seem to mature faster) can offer a wonderful matronly temperament. Please take your time to meet the breed and talk to reputable breeders. Please do not buy from a pet store. If buying out of the newspaper. Meet the parents, Know the right questions to ask. Be discriminating.
Most reputable breeders will always maintain ties to the puppies they produce. They will question the buyers about many different aspects of their life and home. They will be happy to answer questions and offer limitless help. They will give some sort of health guarantee. All offer care instructions, including recommended food and a sample, registration papers, health record, and a contract.
Many of us who love the breed do have a litter of puppies occasionally. We are usually breeding for ourselves because we want another show or competition dog. In an average litter of 5 to 7 there will only be (if you are really lucky) one show prospect. The rest go to families we feel will give them a loving, permanent safe home.
Boxers are loyal, protective, affectionate and playful, If they are properly trained they make wonderful family pets. But training any dog is work. It demands consistency, lots of repetition, patience and praise. Most new boxer owners fall prey to their wonderful loving expressions, their amazing power of intuition, their affectionate and their silly antics. Before the new humans realize it the new boxer is calling all the shots. Serious training with consistent and reinforced rules, need to be established form the moment the boxer enters the new home. Whether it is a baby, young adult or rescue. If you cannot commit to giving this puppy or new dog, a lot of attention and training, then wait till a time in your life when you can. Adding a dog to your family is just like adopting a child.
Below The Remains Of Snoopy….courtesy of Carsone 7 months, Lola 2 years, Dusty 8 YEARS & still a puppy. Pictured Dusty on the left, and Cosmo, innocent because he was outside. He wanted to be in the picture since he didn't have any of the fun.
Several other pictures are included on this page. They are designed to graphically depict some (not all) boxer behaviors.
*****


Check out some free tips to start your dog training.
From Dog Trainer Pat Russell

Free Dog Training Tips click here

*****

Sours: http://www.trifectatraining.com/trifectaboxers/reallyaboxer.html
What To Do With A NEW BOXER PUPPY?!
Import Puppies & Trained German Boxers For Sale
Based on the limited number of suitable German Boxers which meet our high standards, we offer only 3 or 4 fully trained adult Boxer dogs for sale each year. Select German Imported Boxer puppies are available with advanced approval by reservation only. To make a reservation, please apply here.
History of the German Boxer Dog
While there are many theories as to the origin of the boxer, the breed is said to have reached its perfection in Germany within the past century.
Most believe that the boxer comes from European line of dogs that have been around since the 16th century. Some evidence suggests that the boxer is one of the many descendants of the old fighting dog found in the high valleys of Tibet. It is also accepted that this breed is a cousin to just about all breeds within the bulldog type.
The Dogue de Bordeaux of France is a breed that is similar in appearance and size to the old Tibetan Mastiff. The Bouldogue de Mida (found in the south of France) was apparently developed from the Dogue de Bordeaux, and it shares many of the same characteristics of the boxer.
While it is generally believed that all the European breeds previously mentioned are in some way related to the boxer, this favorite breed of Germany was developed to retain all of its older qualities with a more attractive look.
Other sources claim that the boxer was derived from two breeds of dog found in central Europe that no longer exist: the Danziger bullenbaiser and the Brabenter bullenbaiser. In this account, it is believed that in the 1830s German hunters tried to create a new breed by crossing the bullenbaisers with mastiff-type dogs and bulldogs. This resulted in a tough yet agile dog that featured a streamlined body and a strong grip. This origin states that by 1895, the new breed, called the boxer, had been established.
The exact origin of the name boxer is rather obscure, but it may have taken from the German boxl. In addition to being related to the Bulldog, it is said that the boxer is also influenced by a strain of terrier. Others think that there is reason to believe that English Bulldogs were imported into Germany at one time, as evidenced by Reinagle's Bulldog, which was done in 1803. This work of art depicts a bulldog that is very similar in appearance to the boxer.
One of the first dogs to be used in military and police work, the boxer became better known as a family pet and show dog by the 1900s. The boxer was first registered with the AKC in 1904, but the first championship did not take place until 1915. It was about 1940 before Americans showed interest in this breed, a time when the boxer won in Group and Best in Show.
Interested in purchasing a Fully Trained Protection Dog, Select Imported Puppy, or Police K9? Fill out K9 Working Dog's


Other Protection Dog Breeds from K9 Working Dogs:
Police & Service Dogs For Sale -
Officially Certified Police K9s & Service Dogs Available

Police K9's & Service Dogs For Sale:
Meeting State, National and International PSD / PSP Certification Standards!

We offer a wide selection of Police & Service Dogs for sale. Our K9's are bred for POLICE WORK! We provide a 5 YEAR Guarantee! Healthy, high drive Socially stable K9s for Detection, Tracking, Officer Protection, Apprehension... More

K9 LEAP Grant
Law Enforcement Funding Assistance Program:

Available for Law Enforcement Agencies that qualify! "Get the right K9, Equipment, & Officer Training you need to impact your Community in a positive and... More...


Sours: http://k9wdi.com/fully-trained-dogs-for-sale/protection-dog-breeds/german-boxer-dog/index.html
You will also be interested:
But now everything is gone. About a minute later, the woman again asked her grandson to turn off the tap and again breathed through her mouth. it is necessary to let in all the water to the end. Open the tap.
11038
11039
11040
11041
11042