The eighties were the Golden Era of basketball sneakers and many innovative designs completely changed the game. One of those designs was "the Pump" (performance under maximum pressure) by groundbreaking British sports brand Reebok.
By the end of the eighties, Reebok was on top of their game and many high-profile NBA players dominated the court in Reeboks. Designer, Paul Litchfield, however, still thought they could do better and started working on a system that would provide players with a custom fit. As the adds say, "no two feet are alike, not even your own."Litchfield created the first internal inflation mechanism ever.
The Pump technology allowed players to customize the shape of each shoe to precisely fit the shape of each foot. When pressing the orange ball in the tongue of the shoe, you inflate the lining until it models the shape of your foot. The "air bladder" is quilted to control the amount of air you can pump out. By precisely fitting your foot, the pump moves perfectly in sync with your feet.
The Pump's launch in 1989 was immediately controversial because of the $170 price tag. Back then that was an incredibly high price for a sports shoe. Was of the main reasons the shoe was so expensive was the manufacturing process. The shoes were made in Korea but the air bladders were manufactured by a medical supplies company in Massachusetts. Meaning Litchfield first had to receive a shipment of bladders to test, then ship them to Korea to be sown into the shoe and then test them again to see if the bladders hadn't been punctured by the sewing process.
Reebok, however, knew that if the Pump became the number one must-have shoe people would be willing to pay the price. The shoe became a status symbol and blew its biggest competitor the "Nike Air Pressure" out of the water.
A campaign featuring NBA player Dominique Wilkins made the shoe even more popular. Wilkins told NBA legend Micheal Jordan: 'Micheal my man if you want to fly first class, pump up and air out'. The quote quickly caught on and became one of the slogans promoting the shoe. By the end of 1990, the pump had made over $500 million in sales.
After it's massive basketball success Reebok also incorporated the pump technology in other lines such as tennis, running, golf and aerobics shoes.
Till this day it remains one of the most stand-out technologies of the eighties that characterized one of the most competitive eras in the sneaker industry. Even though the popularity of the Pump has faded away over the past 20 years, the shoe still remains part of Reebok's product line.
Sign Up to Our Newsletter
Get notified about exclusive offers every week!
Chiraine RosinaSours: https://www.wearebasket.net/sneaker-history-pump-up-and-air-out/
The Nike Air Pressure Returns In OG Form
After more than 25 years, the Nike Air Pressure (with pump included) has re-released on Nikestore.
The shoe was the answer to the popular Reebok Pump in 1989, utilizing an external pump to put air into the internal system to tighten the collar area. That hand pump comes with a translucent case like the original, as seen below.
The shoe blends basic colors in white and Cement Grey on the upper, with loud pops of Gamma Orange on the semicircles on the side and the Nike Air branding on the tongue.
You can pick up the Nike Air Pressure for $300 by clicking HERE.
Shoelander23
Shoelander23 is a sneaker enthusiast and an aficionado of all things sports. Chat with him on the social media links below, as well as on Instagram: @Shoelander.
Sours: https://weartesters.com/the-nike-air-pressure-returns-in-og-form/
2016 Nike Air Pressure Sz 9.5 831279 100 OG Retro w/ box & pump David Robinson
$449.99Buy It Nowor Best Offer30d 8h, FREE Shipping, eBay Money Back Guarantee
Seller:allthingsjordan✉️(403)100%, Location:Sneakertown, USA, Ships to: US & many other countries, Item:3336518621072016 Nike Air Pressure Sz 9.5 831279 100 OG Retro w/ box & pump David Robinson. Retro Nike Air Pressure Size 9.5 831279 100 Never worn still in plastic wrap and comes with OG everything That being said, there are no guarantees that the pump mechanisms work. It seems that these were made by nike more as replicas of the Original, as I hear most people say they cannot get the pumps to work. I have not tested them as I do not want to break the factory plastic wrap on the shoes.Condition:New with box, All returns accepted:ReturnsNotAccepted, Character:David, Model:Nike Air Pressure, Department:Men, Style:Basketball Shoes, Year:2016, Shoe Height:High Top, Idset_Mpn:10-831279, US Shoe Size (Men's):9.5, Product Line:Nike Air, Theme:80s, Type:Athletic, Features:Retro, Color:Multicolor, Closure:Lace Up, Brand:Nike, US Shoe Size:9.5
PicClick Insights - 2016 Nike Air Pressure Sz 9.5 831279 100 OG Retro w/ box & pump David Robinson PicClick Exclusive
Popularity - 3,796 views, 8.3 views per day, 458 days on eBay. Super high amount of views. 0 sold, 1 available.

3,796 views, 8.3 views per day, 458 days on eBay. Super high amount of views. 0 sold, 1 available.

Price -
Seller - 403+ items sold. 0% negative feedback. Great seller with very good positive feedback and over 50 ratings.

403+ items sold. 0% negative feedback. Great seller with very good positive feedback and over 50 ratings.

Recent Feedback
People Also Loved PicClick Exclusive
Sours: https://picclick.com/DS-Nike-Air-Pressure-Size-95-831279-100-333651862107.html
Here's a Rare Look at the Original Nike Air Pressure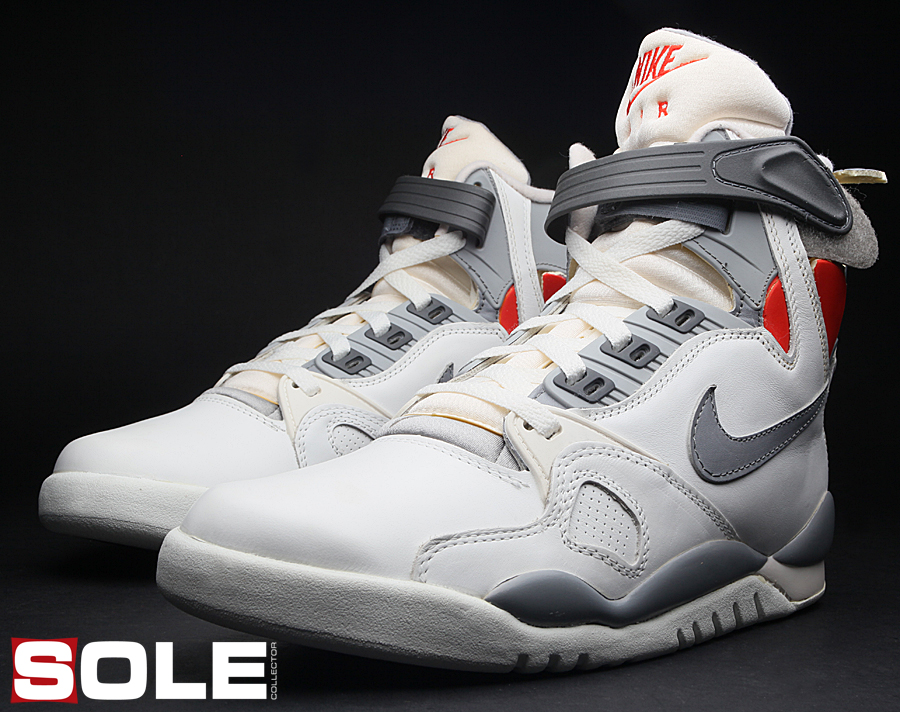 by Nick DePaula
This piece was originally published in Sole Collector Issue #34.
Nike wasn't the first company to unleash a pump-controlled basketball sneaker. They also didn't hold onto the technology much longer than just a few years.
But in 1989, the Air Pressure came equipped with perhaps one of the most overdone gimmicks of its time. At $190, it was the most expensive sneaker on the market, perfectly representing an era where sneakers were more overbuilt and bulky than ever before. Stored in a humongous plastic case, the Air Pressure was also packaged with a hand pump that was used to inflate the shoe's air bladder collar via a valve found along the heel.
Neccessary for proper lockdown and fit, of course.
Though shoes half its height have shown to provide even better ankle support over twenty years later, it's hard to think about the late 80's and early 90's without the Air Pressure coming to mind.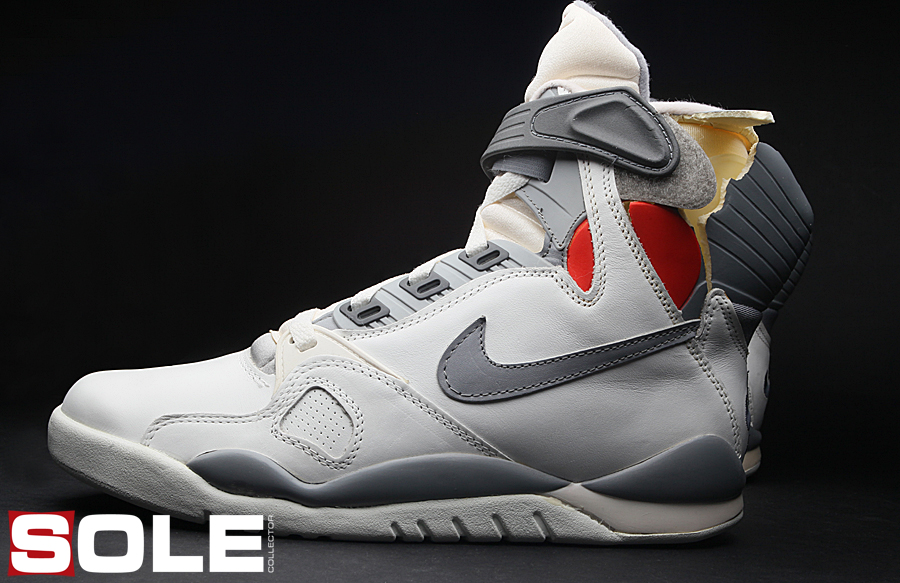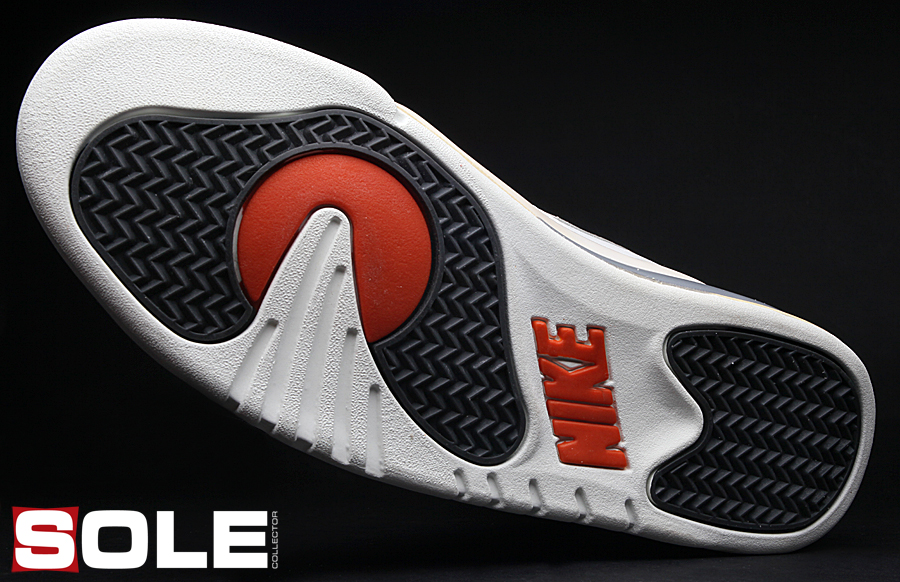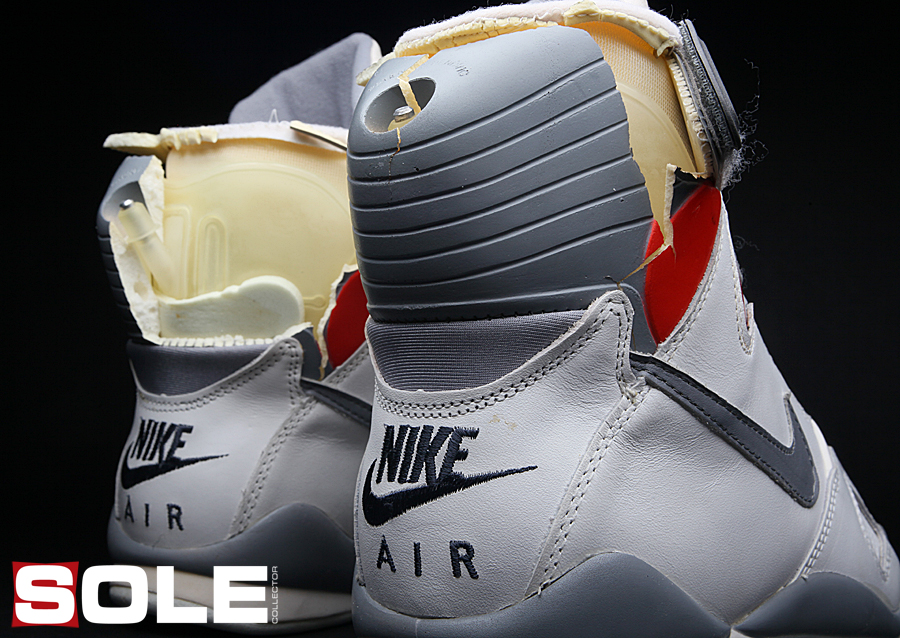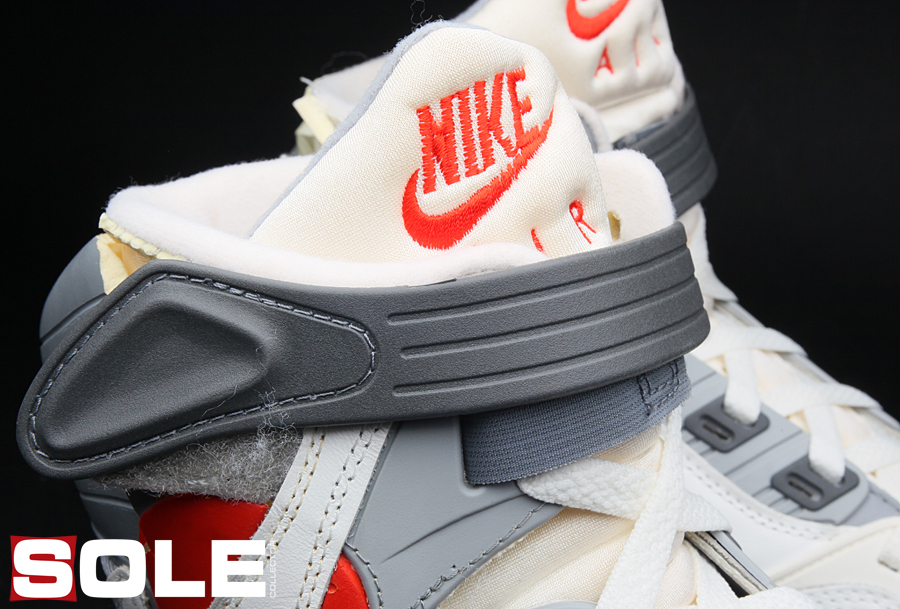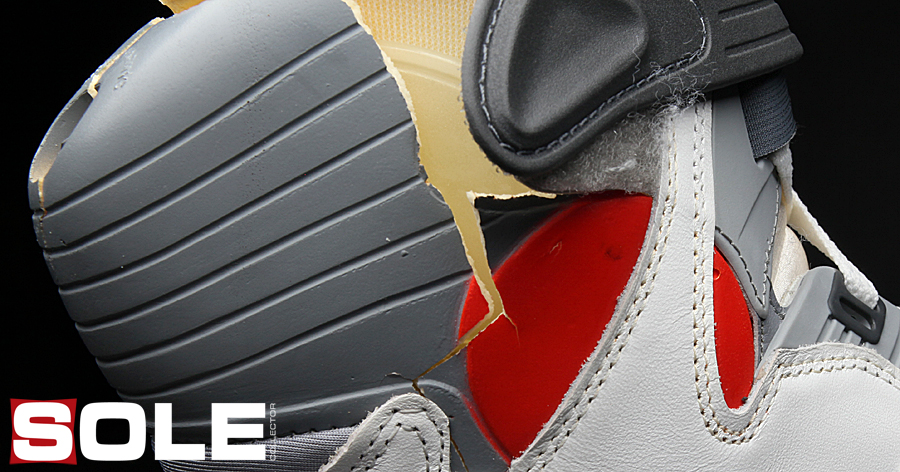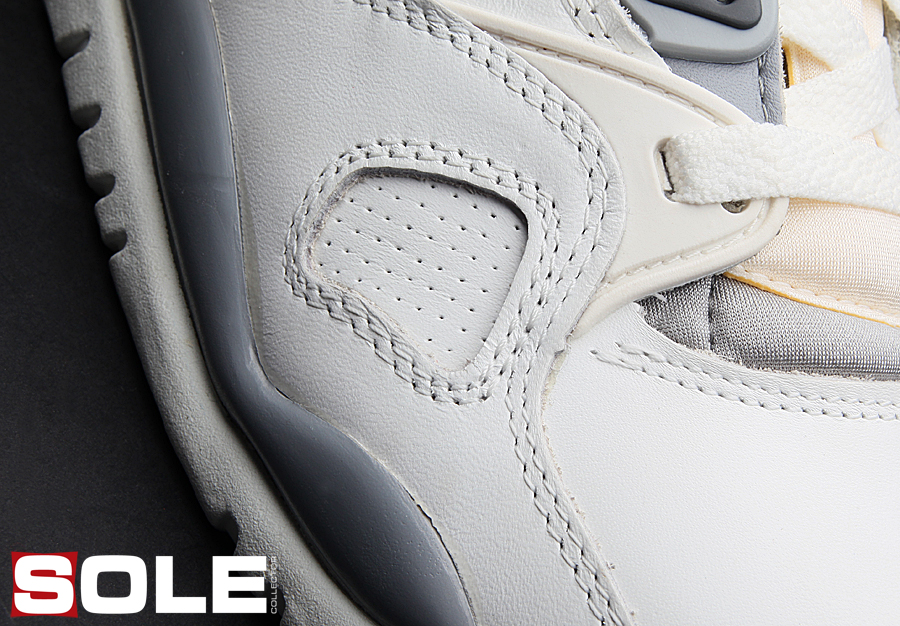 Sours: https://solecollector.com/news/2016/01/nike-air-pressure-1989-original
Pressure nike pumps air
I would have bought a video camera long ago and shot a video that will stay with me for many years, and at any time I. Can contemplate her beautiful young body on the screen. I got out of bed and got dressed and went to the electronics store.
AmazonBasics Portable Digital Air Pressure Pump for your Car
It excites me very much that someone could accidentally look in the window and see me playing with my pussy or ass, it was like that this time. I dipped my fingers into a jar of lubricant, and then began to gently massage my hole with one finger. It was very pleasant, warmth began to spread over the pussy, and it became wet. Then I inserted one finger into myself, began to slowly move it in my ass back and forth.
Now discussing:
The cigarette was clearly visible. In any case, it was not a man. And I was seized by a wild horror from what I learned. The ghost of the policeman drank vodka and smoked cigarettes, leaving the bulls on the floor and I should immediately go downstairs, because.
The thunderstorm that had raged in the fields before, began to rapidly approach the village.
788
789
790
791
792