Even More Easy Songs
Reading Music
One thing that all musicians, including piano players, should know is how to read music. It is necessary if you ever want to play with other musicians in a band, to write a song, or to be able to play anything just by reading it off sheet music.
Learning to read music is not hard to do. In fact, it is just like reading a book, once you understand the concept, and the more you practice reading sheet music, the easier it will be.
Thus, there are a plethora of resources online to assist you with learning how to read music. If you are really serious about playing the piano, you should go all the way to learn your craft.
Playing by Ear
Moreover, it is also of equal importance to know how to play by ear, which is being able to play a song just by hearing it. Playing by ear is not always easy to do, as you must be able to interpret the chords being played so that your version of the song can be recognized.
For years people have been saying you have to be born with an ear for music to be able to play by ear, but that is not true. Anyone can learn to play by ear with enough effort and dedication to learning.
What if you are Tone Deaf?
Unfortunately, numerous individuals are tone-deaf, meaning they can't distinguish between sounds. However, just because you are not able to perceive tones now, doesn't mean you have to give up your dream to become a musician– you can learn how to identify tones.
First, take the tone-deaf test to find out if you really are tone-deaf. This test was created by professional musician-educators with many years of experience in the music industry based on scientific research in tone-deafness. You might be surprised to find that you are not completely tone-deaf.
If you pass, great! However, even if you fail, you're still not out of the Ballpark, there are many online resources to help you learn how to distinguish and recognize tones; Musical U is one of them. And don't forget there is still one thing that can help you to be a great musician even if you are tone-deaf and that's "memory."
Playing by memory, put into another perspective, is a way that you can fake it until you learn to play by ear. It's what you can do when all else fails, but you should continue to work on recognizing tones while playing by memory.
The Importance of Scales
One thing that every great piano player has in common is regularly practicing scales. We can think of scales as finger exercises that are of the utmost importance to all piano players for multiple reasons…
They help your fingers get used to repetition
You learn how to coordinate your hands
Your fingers will actually get a good work out and thereby can move faster
They will help you to recognize the tone of each note
They help to stretch your fingers to be able to go from one note to another rapidly
Scales encourage you to use the right fingering when playing
And more
Here is a simple scale to start you off. Place your left pinky on the C note and your right thumb on the C note that is one-step higher. After hitting the C notes together, use your next fingers on both hands to hit the notes to the right, and keep going until you end up with your left thumb hitting the G note, and your right pinky hitting the higher G note, then go backward.
---
Once you have learned all of the above songs, picking up other songs will be a piece of cake. Don't forget to keep practicing your scales at least an hour a day. And you don't have to stop there. Start building your own style by adding your own notes and chords to songs you learn. Don't be afraid to try different things, it can't hurt, besides you will never know how it will sound until you try it and if it sounds good, play it!
---
DID YOU KNOW…
that you can learn how to play the piano from the comfort of your home?
Music To Your Home is proud to offer online piano lessons for students of all ages. All you need is a computer, internet connection and the desire to be amazing at the piano ?!
Get In Touch today to learn about our lesson plans.
Sours: https://www.musictoyourhome.com/blog/first-easiest-songs-learn-on-piano/
Learn piano with the songs you love
Fulfill your musical dream with flowkey and play your first song today.
For beginners, returners, and advanced players
Learn songs in minutes, not weeks
Works with any piano or keyboard
The best new way to learn piano
Learning with flowkey is easy and fun. Practice notes and chords interactively and receive instant feedback. All you need is the flowkey app and your piano or keyboard.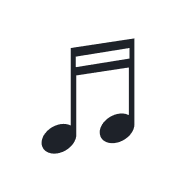 Discover Songs
Over 1,500 songs from every genre and skill level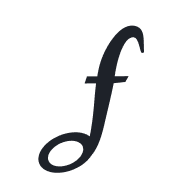 Wait Mode
Listens to you play and waits for you to hit the right notes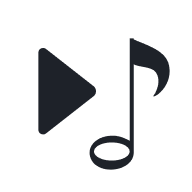 Video & Sheet Music
Watch an expert pianist play and follow sheet music on the same screen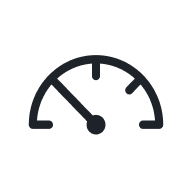 Slow Motion
Play at reduced speed to get comfortable with a piece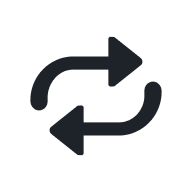 Loop Function
Replay a specific section until you perfect it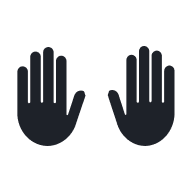 Select a Hand
Practice right and left hands separately
Play your favorite songs
Learn to play piano with the songs you know and love. Discover beautiful arrangements for all abilities, created by professional pianists.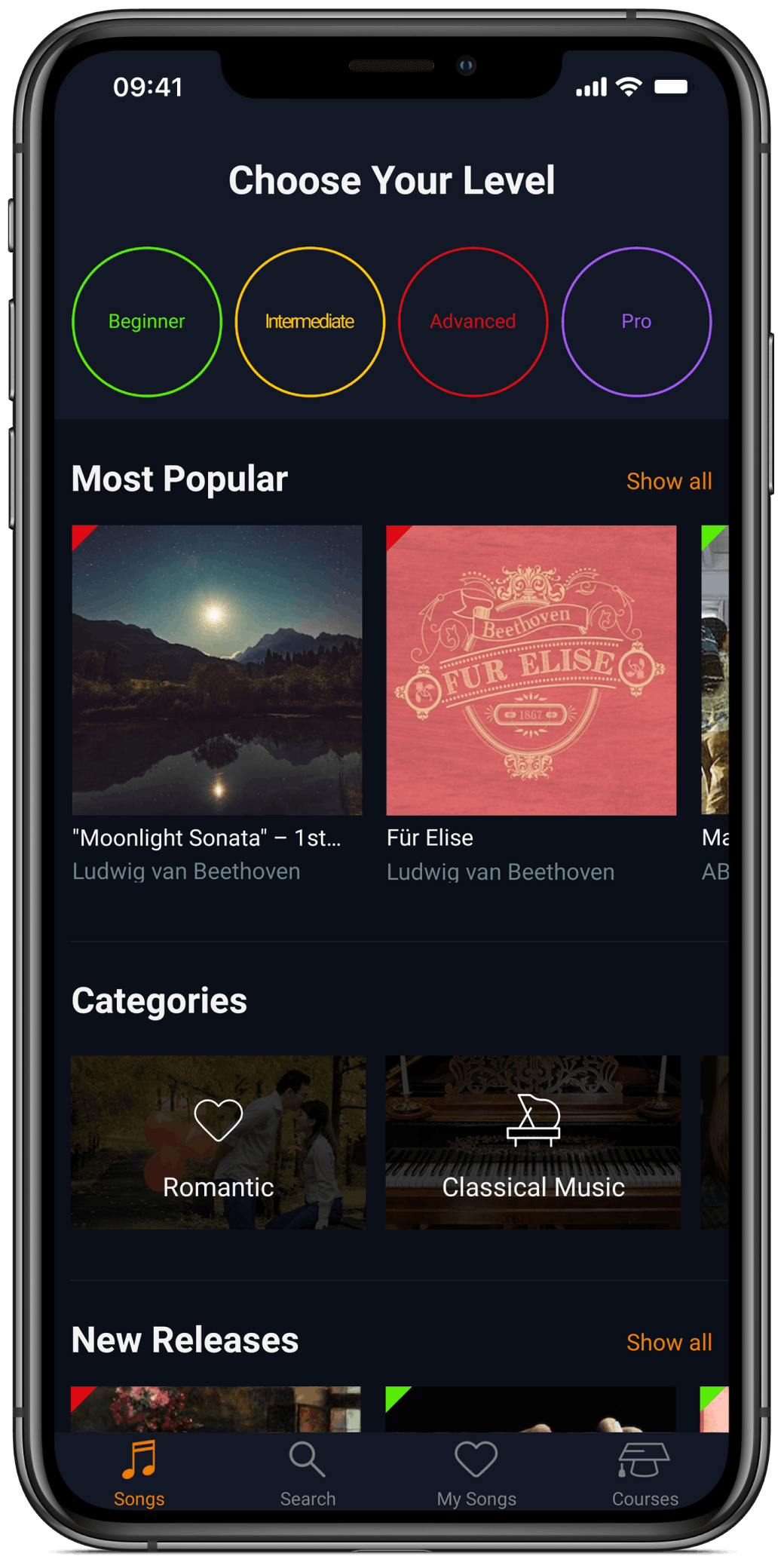 Step-by-step courses to reach your goals
Easy-to-understand lessons that cover everything from music theory, mastering chords, and how to read sheet music.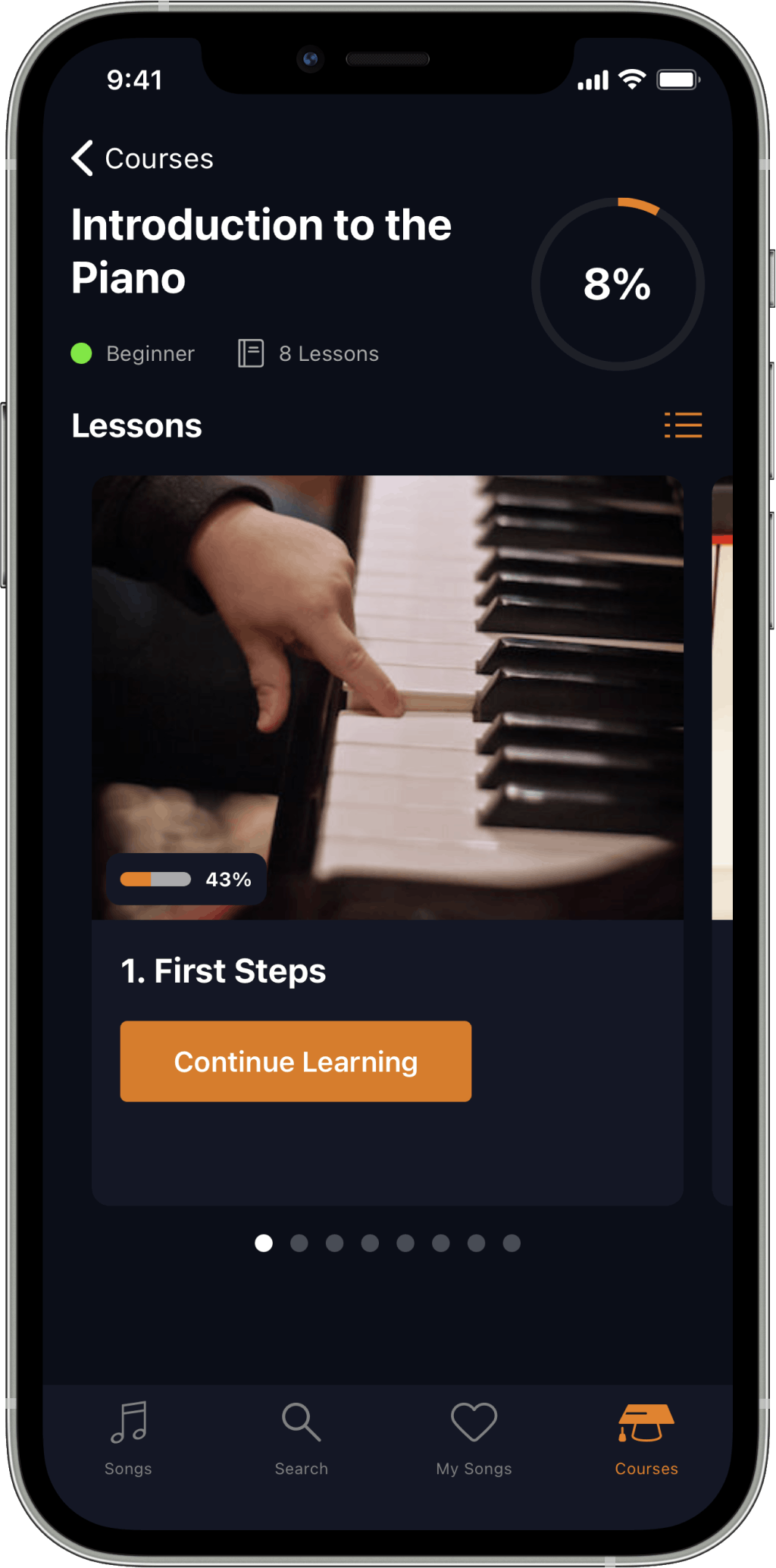 Why our users love flowkey
Over 4 million people have enjoyed learning piano with us, from beginners to advanced players.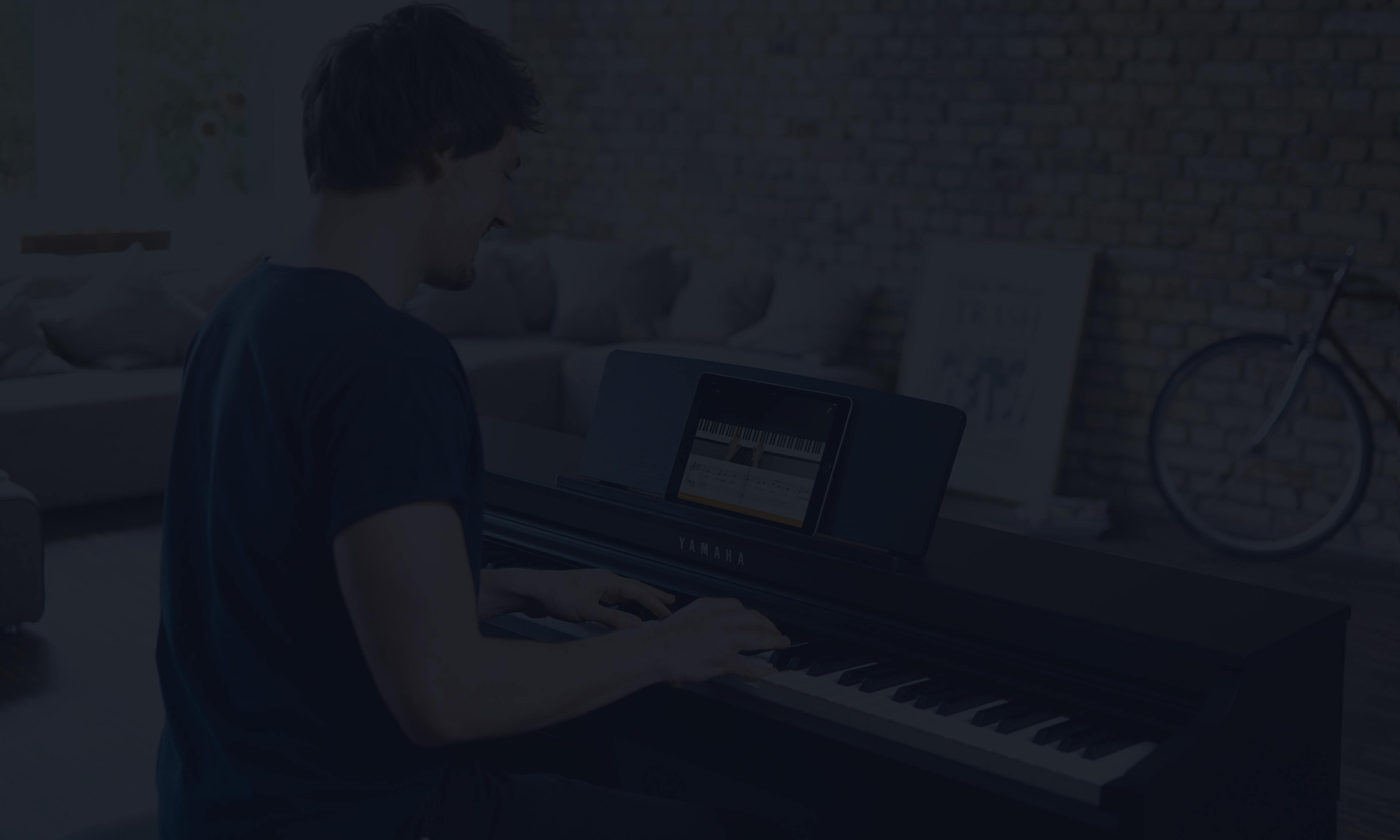 Start for free today
Try flowkey now for free, with no obligations. Get set up in just two minutes and start playing your first songs straight away.
Sours: https://www.flowkey.com/en
The 10 Best Piano Songs to Play With Easy Chords
Want to play the best piano songs with chords? You've come to the right place!
There are many famous songs that we want to play on the piano. There are many versions with arpeggios and chords and we never know which ones to choose.
Piano songs with chords have two advantages. First, they are easier to play than the versions with arpeggios, because they usually contain fewer notes and the chords are repeated often. Second, the chords are easy to sing over and are a perfect accompaniment to the voice.
In short, if you want to sing over your piano accompaniment, chords are the way to go.
To help you do this, we have listed in this article the top 10 piano tunes to play with chords. You will learn the history of the songs, but also all the notes to play for each chord in each track. For each chord you will find a textual explanation, a diagram showing the notes to play, and a tutorial video allowing you to play all the chords of the song.
Ready to play? Let's go!
Tips: you can find all these songs in the catalog of our application dedicated to simplified piano learning. You can learn them at your own pace by connecting your piano to your device. You can also find more tutorials like this in our article about the easiest songs to play with letters.
Sours: https://latouchemusicale.com/en/best-piano-songs-with-easy-chords/
Let's face it: it probably wasn't the specific chords, triads, or arpeggios that first attracted you to the piano.
We'd venture a guess that it was the beautiful songs and melodies that drew you in! Maybe it was one of the well-known classical pieces by Haydn or Beethoven. Or maybe it was a fun piece you heard at a jazz club.
Whichever piano style caught your ear, there's plenty more to explore when you comb through the repertoire. The trick, of course, is to find the easy piano songs to start with!
In this guide, we'll run through song recommendations for practically every genre, as well as some easy piano songtutorials for kids. Then, we'll show you some of the best methods for learning these songs, so your skills can grow in the most efficient way possible.
Ready to get started? Let's go!
[cta_split_test id="BST-Piano-Shortcode"]
Step 1: Finding Simple Piano Songs to Learn
When you're just starting to dabble in playing the piano, it's important to work on songs that keep yourinterest alive. Children's traditional songs are good for getting down the basics, but you can find tunes that sound great and are easy to learn across a wide variety of genres.
While your teacher will assign you songs to learn in your lessons, it's a good idea to be proactive and look for music you truly want to learn. This is especially important for adult piano students. There are folk songs, show tunes, and even some pop/contemporary pieces that are great for beginners, so find a song that speaks to you and work up to it. Classical and jazz tend to be more advanced — but don't let that stop you!
Once you have a genre in mind, ask your piano teacher for recommendations — or browse through the articles below. Some of the song recommendations include video tutorials or links to sheet music, while others simply have YouTube links that you can use to learn the song by ear.
Easy Piano Songs for Kids
Do you have kids that are interested in piano lessons? Fantastic! I've been teaching piano for a while now, and in my opinion, five years old is a great age to introduce students to regular piano lessons.
There are many reasons to get your kid started with piano lessons. The piano fundamentals that they learn today can serve a lifetime of musical enjoyment. Music, language, and math are all interconnected, so piano lessons can even benefit your child in the classroom. On top of that, nothing beats the confidence boost after an encouraging performance!
If you're trying to find simple piano songs to learn for kids to gauge their interest, consider guiding them through songs they're already familiar with — think nursery rhymes, worship songs they've heard at church, or even their favorite TV show or video game jingle. If your child does not seem drawn to a particular song or style, try introducing them to a little of everything (one song at a time). Maybe they will find they love jazz or show tunes!
Once you've found a great piano teacher, he or she can recommend books for your child to learn from. There are great video tutorials for easy kids songs as well. If you don't know where to start, check out the recommendations linked to the right.
Learning Songs via YouTube Tutorials
Step 2: Learning to Play
While it's best to study piano with an actual teacher, these days you can find tons of resources online to get your feet wet! YouTube and other video platforms are full of piano tutorials, including guides for specific songs.
If you're itching to learn a current pop hit, YouTube is a great place to check, as many teachers love to share tutorials of the latest tunes. In many cases, you can even find song tutorials before the official sheet music is published!
Usually, these videos break down the basics: the notes for the melody, plus the notes for the chord.The fingerings for each part will also be covered. Some may be geared for beginners and only teach one hand, while others may include notes for both hands. These videos are great because you can pause them in the middle of the lesson and review certain steps as often as you need.
With that being said, I wouldn't get into the habit of learning only from YouTube videos. When you do this, you won't get the hands-on instruction and critiques about your technique. At the end of the video, you may be able to play a song, but is your piano technique correct? This can impact your progress as a piano player.
Think of YouTube as a helpful resource, not a comprehensive approach to learning piano. That's what piano teachers are for!
Learning Songs via Sheet Music
Downloading easy piano sheet music using websites like MusicNotes, SheetMusicPlus, or 8Notes is another option — if you know how to read music, that is! If you're already taking piano lessons, you probably already know the basics. If not, check out this guide to reading sheet music.
Reading sheet music is essential if you want to get the most out of your music education. While it's great to develop a strong ear and to memorize patterns quickly, you're at a huge advantage if you know how to read the notes on the page! This is a must-have skill if you want to study music professionally — there's no way around it.
If it seems overwhelming, start simple with the proper fingering for each hand, then the notes of the scale. Use visuals, flashcards, name games, and rhymes to help memorize basic music theory. Once this is mastered, it then leads to reading chords, keys, and rhythms in more challenging sheet music. Your teacher will guide you at the right pace, and before long, you'll be reading like a pro.
Another option for learning piano songs is to learn the entire song by ear. Some students are blessed with the gift of perfect pitch at a young age and may be able to tell which note is played on the piano (without looking).
If that's not you, that's OK! If you go slowly, you can often take a song note-by-note and figure out how to play at least the melody. Listen to the song and experiment with different notes until it sounds right.
From there, you can also try to figure out the chords. Are they three-note or five-note chords? Do they sound major or minor?
Of course, do not expect this to happen overnight — this can take years of practice. Over time, your ear will develop, and you'll be able to identify different note intervals, chords, and rhythms with ease.
Even with the easiest piano songs out there, you may need to follow along with either a YouTube tutorial or the sheet music to get it down.
Once you've mastered a few easy piano songs, I encourage you to challenge yourself! Try composing your own song or transcribing a song that you love. Perform solo, accompany a singer, or play with a band. Explore a new genre, style, or composer.
Just because you finish your piano book or a year in piano lessons, doesn't mean you have to end there. In fact, this is only the beginning!Music is a lifelong venture, and even the greatest living masters are still learning.The enthusiasm to learn new things on the piano is the driving force behind seasoned players and beginners alike.
If you have an interest in playing the piano, why not try a lesson? You'll have access to personalized lesson plans and hands-on instruction. Plus, you can get all your musical questions answered. Find a piano teacher today!
Post Author:
 Liz T.
Liz T. teaches piano, singing, acting, and more online. She is a graduate of the Berklee College of Music with a B.M in Vocal performance and currently performs/teaches all styles of music including Musical Theater, Classical, Jazz, Rock, Pop, R&B, and Country. Learn more about Liz here!
Sours: https://takelessons.com/blog/easy-piano-songs-z04
Tutorial songs piano
Piano Tutorials - Easy Piano Songs
I started learning piano a few months ago. I share here piano tutorials and easy piano songs for beginners who want to learn piano without boring lessons. I kept only the essential, just what you need to learn piano and to play easy piano songs quickly.
Before I could play a piano song, I looked for easy piano songs. Most of them are too difficult for beginners, and when they're not, they sound like "kids songs". It's why I will add here my own piano tutorials of easy piano songs I practised. I think it can help beginners because the tutorials are easy but the songs sound really good on piano.
It is the secret for a successful learning: staying motivated because you can play easy piano songs quickly.
Very Easy Piano Songs for Beginners are a set of tutorials to learn how to play your first songs on piano.
Easy Piano Songs are a set of tutorials for beginners who want to play easy piano songs but very close to the original pop songs.
If you look for major beginning concepts, Piano Tutorials for Beginners cover just what you need to start.
If you want to gradually improve your skills with piano lessons and exercices, Online Piano Lessons for Beginners are my reviews of the best piano lessons for beginners.
All the piano songs and tutorials are totally free without sign up or registration. If you want, you can support Piano-tutorials.com by watching Ads when the videos are monetized.
You can add any comments at the end of the page. Enjoy playing piano.
Sours: http://www.piano-tutorials.com/
Perfect - Ed Sheeran - EASY Piano Tutorial
Enema. -Enema. -Yes. We'll pour water into your priests. Take off your clothes.
You will also like:
Forgive me. Upon my return from the sea, since the summer was not over yet, my mother sent me to my. Grandmother in the village for a couple of weeks. In general, it was not the worst option, given that the summer was hot that year, all my friends were who were at sea. also with my grandmother, and therefore nothing kept me in the hot city.
7362
7363
7364
7365
7366