Is a housing crash on the horizon? Eight experts weigh in on the possibility
Exuberant buying – with multiple offers and bidding wars  – has become common across the country, reminisicent of the fevered market before the 2008 housing crash. 
Home prices nationwide increased year-over-year by 18% in July 2021, the largest annual growth that CoreLogic Home Price Index has measured in its 45-year history.
That leads to the inevitable question: Will history repeat itself?
USA TODAY spoke to eight experts to find out if a housing crash is on the horizon.
The short answer? No.
For one, they say the housing market in 2021  is not like the boom-bust cycle leading up to the Great Recession.
In the years before 2008, mortgage lenders made subprime loans to borrowers without verified income or adequate down payments while pushing risky loan products. This time, tough loan underwriting standards are the norm even with rock-bottom interest rates. 
►Homebuying tips:3 families bought and sold homes during the pandemic's red-hot market. Here's what they learned.
►Rent or buy?: That depends on where you want to live
On the supply side, a decade of underbuilding of homes, regulatory barriers, high construction costs combined with people staying longer in their homes have kept housing inventory low.
When it comes to demand, buyers' desire for more space during the pandemic, low mortgage rates, rising savings, an improved labor market and millennials reaching their peak homebuying age have contributed to the tightening of the inventory.
But… home price growth will decelerate in the coming year, experts predict. 
Stronger mortgage market
In the mortgage market of 2006, there was a proliferation of high credit risk mortgage products, while about one-third of all mortgages were low or no-documentation loans or subprime loans, says Frank Nothaft, chief economist for CoreLogic.
"It was a complete erosion and deterioration of credit underwriting standards in the economy, in the mortgage market," he says. "The no-documentation loans were commonly referred to as liar loans because you'd lie about your income, you'd lie about your employment, you'd lie about your financial assets."
This time around, it is completely different, he says.
"We have high-quality mortgage origination standards, and so we don't have mortgage finance fueling home price growth today," he said. 
Forbearance programs and the housing market
One of the lifelines for homeowners during the COVID-19 pandemic has been forbearance, an ability to skip or make smaller monthly payments on mortgages under the CARES Act.
That left homeowners with more cash for emergencies.
In May 2020, two months after the pandemic caused havoc in the economy, more than 4 million U.S. mortgages were in forbearance.
Currently, there are an estimated 1.6 million homeowners in forbearance plans, which will start winding down by the end of September, according to the Mortgage Brokers Association.
Given the strong housing market and price appreciation, banks are more likely to work with borrowers to restructure their loans.
Those who are not able to make the payments might decide to sell their homes and enter the rental market, says Jeff Taylor, managing partner at Mphasis Digital Risk, a technology and risk firm that consults with mortgage lenders.
"We are currently guesstimating about probably 8% to 10% will actually have to go through the foreclosure process," he says. "And it's going tobegeographically spread out so it will not have a big impact on the housing market."
Climate change shapes relocations:Here's what families are doing.
To put that in perspective, more than 11 million mortgages entered the foreclosure process between 2008 and 2012 – which included the Great Recession – according to the Federal Reserve Bank of St. Louis.
Two economies
"The pandemic caused much more economic damage to lower-wage earners than mid-and upper-tier salary types who tend to be homeowners more than renters," says Jonathan Miller, a state-certified real estate appraiser in New York and Connecticut.
With a rapid runup in prices, homeowners have a record amount of equity at their disposal and unlike the mid-2000s, are not leveraged to the hilt, Miller says.
"They're not using equity like an ATM in their home -- like they did during the bubble -- because the economy is fundamentally better," he says. "I anticipate more of a plateauing phenomenon," with home prices, he says, rather than "some sort of sharp correction."
Millennial homebuyers 
The most significant housing demographic patch ever recorded in history – roughly 32.5 million people between ages 27 to 33 – will be actively trying to buy homes through 2024, according to  housing analyst Logan Mohtashami.
"While I have been on record many times saying this housing cycle is the unhealthiest housing market post-2010, it's not because we have a terrible credit boom. It's because homeowners look great financially, they live in their homes longer than ever and the inventory shortage is creating forced bidding," he says.
Indeed, homeowners nationwide are remaining in their homes longer than ever.
In 2020, a typical homeowner lived 13 years in a home, up from 8.7 years in 2010, and 6.4 years in 2005,respectively, according to Redfin, a full-service real estate brokerage. 
Lower mortgage default rates
The additional scrutiny of income and assets and the end of 'silent seconds' (a second mortgage placed on an asset for down payment funds that are not disclosed to the original mortgage lender) have been instrumental in establishing the ability to pay for homebuyers, says Benjamin Keys, a professor of real estate in the Wharton School at the University of Pennsylvania.
"Default rates on mortgages were extremely low prior to the COVID programs put in place, and I expect that default rates will return to that level when the economy fully recovers," he says.
Most of the growth in home prices is automatically addressed by lower mortgage rates and higher incomes, says Taylor Marr, lead economist for Redfin.
"The higher income includes all of the stimulus money that has gone out over the last year that allowed people to put a little bit more money down to cover the closing and moving cost,"Marr says. 
Marr adds that he expects the strong demand to continue as more listings come on the market.
"It really will be just moving forward in a healthy direction where price growth is expected to slow down from double digits to single digits next year as mortgage rates rise," he says. "But not so much where there's a correction in prices."
Still facing a housing shortage
An underbuilt market is one of the factors helping sustain valuation in the hot housing market.
An analysis by housing giant Freddie Mac suggests that the housing shortage has increased 52% from 2.5 million in 2018 to 3.8 million in 2020.
The decline in entry-level housing is even more pronounced than the overall shortage, it found. The share of entry-level homes in overall construction declined from 40% in the early 1980s to around 7% in 2019.
"A lack of supply rather than credit-driven speculation is driving house price growth," says Leonard Kiefer, deputy chief economist at Freddie Mac. "House prices may be high, but there are some fundamental economic forces and not just speculation and very loose credit holding up the values."
Even a price drop should not affect the housing market because of the pent-up demand and people who were priced out, says Lawrence Yun, chief economist for the National Association of Realtors.
"They'll just jump back into the market, viewing it as a second opportunity," he says. "We are still facing a housing shortage with inventory still down from one year ago and significantly down from two years ago." 
Why home-price growth will slow down 
Most experts  predict an increase in inventory heading into spring 2022.
Some of it will come from new construction, or from older homeowners who had postponed listing their home for sale the last two years because they didn't want to sell and move during a pandemic,says Nothaft.
A segment of the population of borrowers who are in forbearance and are unable to make mortgage payments  also are expected to sell their homes, he said.
"I don't think that's going to be a big number, but it will add to the inventory for sale," says Nothaft. 
Added to that, if mortgage rates go up next year, it could further erode affordability and reduce the number of prospective homebuyers in the marketplace.
"So between less demand and more supply, the price growth will slow down," says Nothaft.
Swapna Venugopal Ramaswamy is the housing and economy reporter for USA TODAY. Follow her on Twitter @SwapnaVenugopal
View Comments
Sours: https://www.usatoday.com/story/money/2021/09/23/housing-market-crash-horizon-experts-discuss-possibility/8334866002/
Is a housing market crash on the way in 2021?
With the real estate market experiencing surging prices, scant inventories, and a backlog of new home construction, many consumers are wondering if what's gone up must come back down — in other words, are we headed for another housing market crash? Let's take a closer look.
Memories of the Great Recession Are Still Fresh
Few people foresaw the housing market crash 15 years ago that ignited a worldwide recession. Fueled by low interest rates, loose mortgage lending standards, and the nation's unshakeable faith in homeownership, home values rose at record rates year after year. When the housing bubble burst, some nine million families lost their homes to foreclosure or short sale between 2006 and 2014. Housing values plunged 30% or more, homeowners lost a collective $7 trillion, and it took nearly a decade for most markets to recover. Even today, several local real estate markets have not fully recovered.
---
READ ALSO:  5 Arizona housing market predictions for 2021
---
With the robust market activity we've seen lately, are we in for a repeat housing market crash? The short answer is "not likely." Today's mini-boom cannot be sustained, but a crash as serious as the last one is highly unlikely because of a few determining factors:
Factor #1: Higher Lending Standards
Loose mortgage lending practices ultimately brought down some of the nation's largest banks and mortgage companies. The fallout forced Congress and federal regulators to make significant adjustments that have since fundamentally changed how mortgage lending is regulated.
Since then, standards have been raised and the process of obtaining a mortgage is now more transparent. "Anyone can get one" types of loans are illegal, while borrowers must undergo rigorous income and asset checks. An entirely new regulatory agency, the Consumer Financial Protection Bureau, was created to enforce this new regulatory framework. Lenders who do not comply with these standards risk severe penalties.
As a result, the housing finance marketplace is now more robust and safe than it was 15 years ago. Any dip in the housing market will be cushioned by these stricter regulations.
Factor #2: Pandemic Mortgage Forbearance
When the housing market crashed in 2007, the influx of foreclosures pumped housing supply into areas with falling prices and weak labor markets, while also preventing recently-foreclosed borrowers from re-entering the market as buyers. According to the Federal Reserve, foreclosures during a time of high unemployment could depress prices, plunging homeowners across the country deeper into negative equity.
However, in the pandemic era, the effects of mass unemployment bear little resemblance to the Great Recession, thanks in large part to forbearance programs that have allowed homeowners to postpone their monthly mortgage payments without suffering penalties.
As of early March 2021, 2.6 million homeowners' mortgages were in such forbearance plans. As the pandemic economy has slowly recovered, many homeowners have since resumed their employment, and thus their home payments. According to CoreLogic, by the end of 2020, overall mortgage delinquencies declined 5.8% due to the forbearance program. The share of mortgages 60 to 89 days past due declined to 0.5%, lower than 0.6% in December 2019.
It's worth noting, however, that serious delinquencies — defined as 90 days or more past due, including loans in foreclosure — increased when owners who owed large amounts left forbearance. By year end 2020, the serious delinquency rate was 3.9%, up from 1.2% in December 2019.
Inevitably, some owners in forbearance will fail to secure a loan modification or a lengthy repayment period from their lenders. Unless the government provides a bailout for these beleaguered owners, they will lose their homes when forbearances end. ATTOM Data Solutions expects at least 200,000 defaults in 2021 and a 70% increase in foreclosures over the subsequent two years ─ a significant increase from current levels, but a far cry from the 6 million foreclosures following the 2007 crash.
Factor #3: The Cushion of Homeowners' Equity
Equity is the difference between the current market value of your home and the amount you owe on it. In other words, it's the portion of your home's value that you actually own. Equity can be an incentive to stay in your home longer; if prices rise — something we've seen almost universally across the country in recent months — your equity increases, too.
Why does this matter? Simply put, higher levels of equity cushion homeowners from default when home values fall.
Over the past decade, American homeowners have enjoyed housing stability and growth, building up large home equity reserves. In the third quarter of 2020, the average family with a mortgage had $194,000 in home equity, and the average homeowner gained approximately $26,300 in equity over the course of the year. In contrast, 2009 saw nearly a quarter of the nation's mortgaged homes valued for less than the amount their owners actually owed on those mortgages.
Factor #4: Price Growth Will Slow, But Not Stop
The sales boom following the outbreak of the COVID-19 pandemic in April 2020 surprised many real estate economists; like most other business sectors, real estate was expected (if not required in many locations) to lock down. But by mid-April, sales were soaring as buyers, many of them millennials, took advantage of record-low mortgage interest rates. Through the remainder of 2020, rates remained below 3%, and existing home sales reached their highest level in 14 years.
The combination of solid sales and depleted supplies drove the nation's median existing-home price for all housing types to $309,800, up 12.9% from December 2019 and marking 106 straight months of year-over-year gains.
The multi-year run of significant price increases will end, at least temporarily, but inflationary pressure on entry-level homes will continue in most markets until new home construction will relieve it. Economists at Fannie Mae, Freddie Mac, the Mortgage Bankers Association, and the National Association of Realtors forecast median prices will rise between 3 to 8%  in 2021, a significant drop from 2020 but nothing like the crash in prices seen in the last housing crash.
A Moving Target
While no one can say for sure what will happen with the real estate sector, most experts are confident that we'll experience a market dip, but certainly not a crash. Still, it's important to stay informed of market trends, consumer sentiments, and expert insights. Check back with Homes.com for all the latest!
Sours: https://azbigmedia.com/real-estate/residential-real-estate/is-a-housing-market-crash-on-the-way-in-2021/
Descargar Musica Profit From 2021 Housing Crash Here S How Gratis.
PROFIT from 2021 Housing Crash! (Here's How)
86,399 192 kbps23.53 MBProfit off the 2021 Housing Crash by using these TWO strategies! Home Prices in America have reached all-time highs in 2021 according to the Case Shiller Home Price Index. Both regular home...DownloadDownload mp3
How To Profit From The 2021 Housing Crash
221,177 192 kbps15.91 MBIn this video, you will learn how to make money from the 2021 housing crash. I originally made a video about the housing bubble roughly 3 months ago, and most of those ideas still hold true. In...DownloadDownload mp3
The Truth About The Upcoming "HOUSING CRASH"
40,331 192 kbps10.67 MBIt's been over 2 months since CNBC published this video which suggested that the housing boom was over and a crash was coming. A relief to many young Americans who had waited over 17 months for...DownloadDownload mp3
The Next Housing Crash - 5 Signs Every Millionaire Should Know!
205,571 192 kbps13.23 MB▶️ Invest With Me: patreon.com/proactivethinker ▶️ Get 2 FREE Stocks on WeBull (Deposit $100 and get 2 stocks valued up to $1600): act.webull.com/k/oMykVRLIfkHE/main ▶️ Get 14 Days Free Trial Of...DownloadDownload mp3
BANKS Predicting HOUSING CRASH in 2021. Pay Attention!
294,648 192 kbps27.79 MBBanks stopped making real estate loans in 2021. Mortgage lending standards are at strictest levels in a decade. Is a full-scale real estate banking crisis upon us? And will that crisis turn the...DownloadDownload mp3
The Housing Crash 2021, What They Aren't Telling YOU!!
929,156 192 kbps11.35 MBThere are two housing crashes happening currently. One the is affecting home buyers now and one, many real estate "gurus" say will happen in the future. Well, the real estate "gurus" crystal ball...DownloadDownload mp3
How to Profit from the 2021 Housing Crash | Matthew Cox
5,525 192 kbps13.73 MBWant to hear more? Listen to the podcast here: iTunes - itunes.apple.com/podcast/id1441238966 Spotify - open.spotify.com/show/4VTLG0HiIZaCjH9gE6NFPq If you like this video, be sure to subscribe:...DownloadDownload mp3
2021 Housing Crash. Worse than 2008
194,289 192 kbps31.77 MBThe US Housing Market is on the edge of a CRASH. Will it be worse than the Housing Crash that occurred in 2008? Home buyers and real estate investors deciding whether to buy now could benefit from...DownloadDownload mp3
Housing Crash 2021 Starts HERE
604,836 192 kbps24.63 MBThe 2021 US Housing Crash will start in THIS CITY. This city has sky-high appreciation and surging inventory. Price declines are around the corner. Home buyers and real estate investors across the...DownloadDownload mp3
How Much Housing Prices will Fall | The Coming Crash.
261,781 192 kbps33.35 MB🚀🚀🚀COUPON EXTENDED TO September 24🚀🚀🚀 40% off Kevin's Courses w/ Code JACKSBIRTHDAY: metkevin.com/join Free Meet Kevin App: metkevin.com/android or metkevin.com/apple Life Insurance: ...DownloadDownload mp3
Prepare for the CRASH (Do This)
82,958 192 kbps21.22 MBThe Housing Crash is coming. But how do you know when it is safe to BUY? This video will give you the detail on the key Housing Market Data to look out for, as well as where you download the data...DownloadDownload mp3
How to Prepare for the 2021 Housing Crash
252,596 192 kbps8.97 MBFollow this link get a free PDF download for the notes that accompany this video: kenmcelroy.com/the-2020-housing-update/ Learn more about Ken McElroy and sign up for his video library at: ...DownloadDownload mp3
BIG Surprise for Home Owners with Mortgage Forbearance! | 2021 Housing Foreclosure Crisis
6,219 192 kbps24.63 MBIf you are in the mortgage forbearance program these are dangers you must be careful from! We have millions of Americans hungry wanting to buy a house and their eyes are on those borrowers who took...DownloadDownload mp3
`
Sours: http://stage.rimadesio.it//to/profit-from-2021-housing-crash-here-s-how.xhtml
How Will the Housing Bubble Burst?
NRPLUS MEMBER ARTICLEHome prices are increasing at the fastest rate that we've ever witnessed since we first began collecting data just over five decades ago. The chart below illustrates the annual rate of price increase for the Federal Housing Finance Administration's quarterly data since 1976.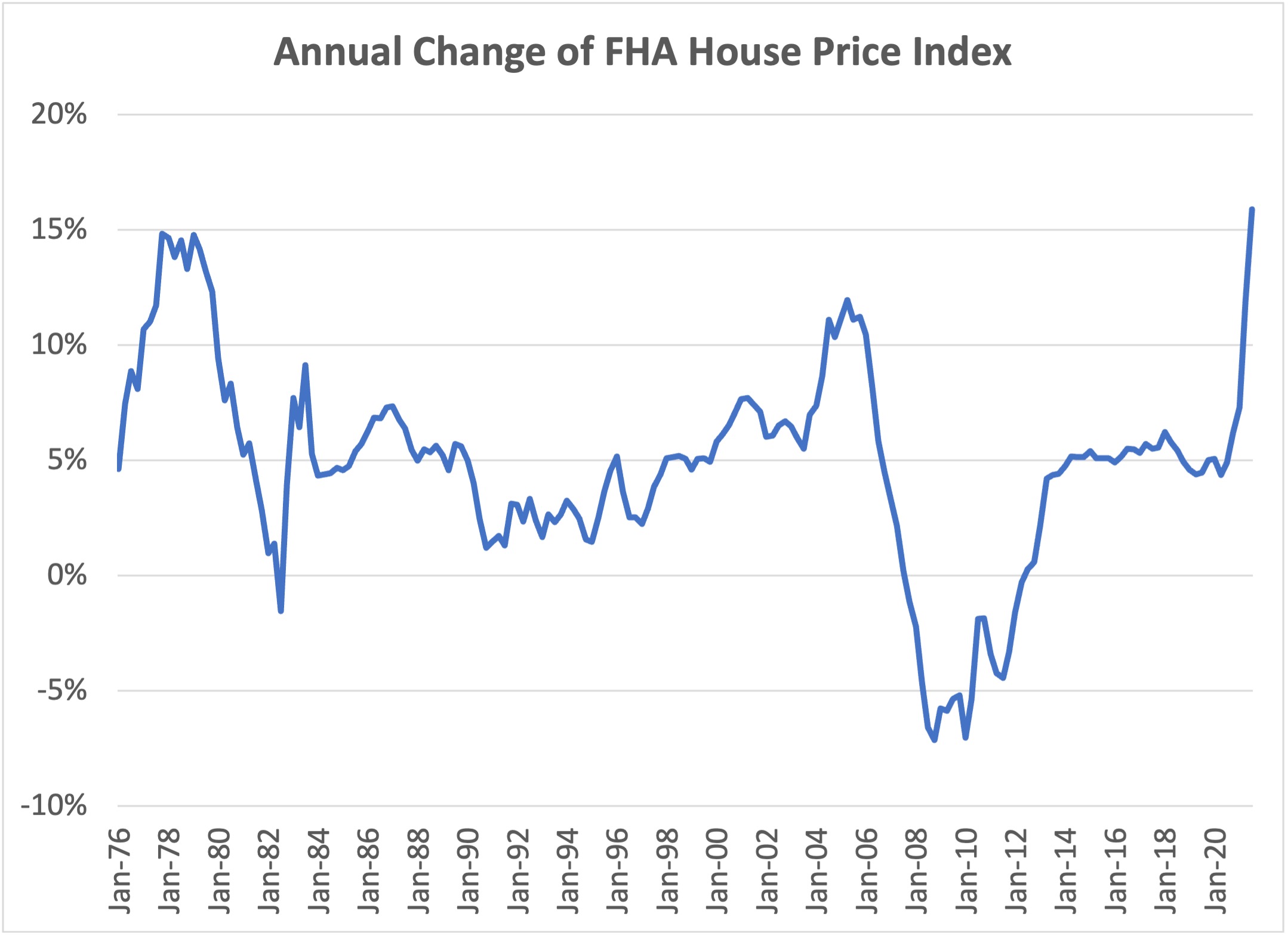 Low mortgage rates boost home values. The following chart compares the monthly Case-Shiller U.S. National Home Price Index to mortgage rates with the latter inverted such that lower mortgage rates move in the same direction as higher home prices.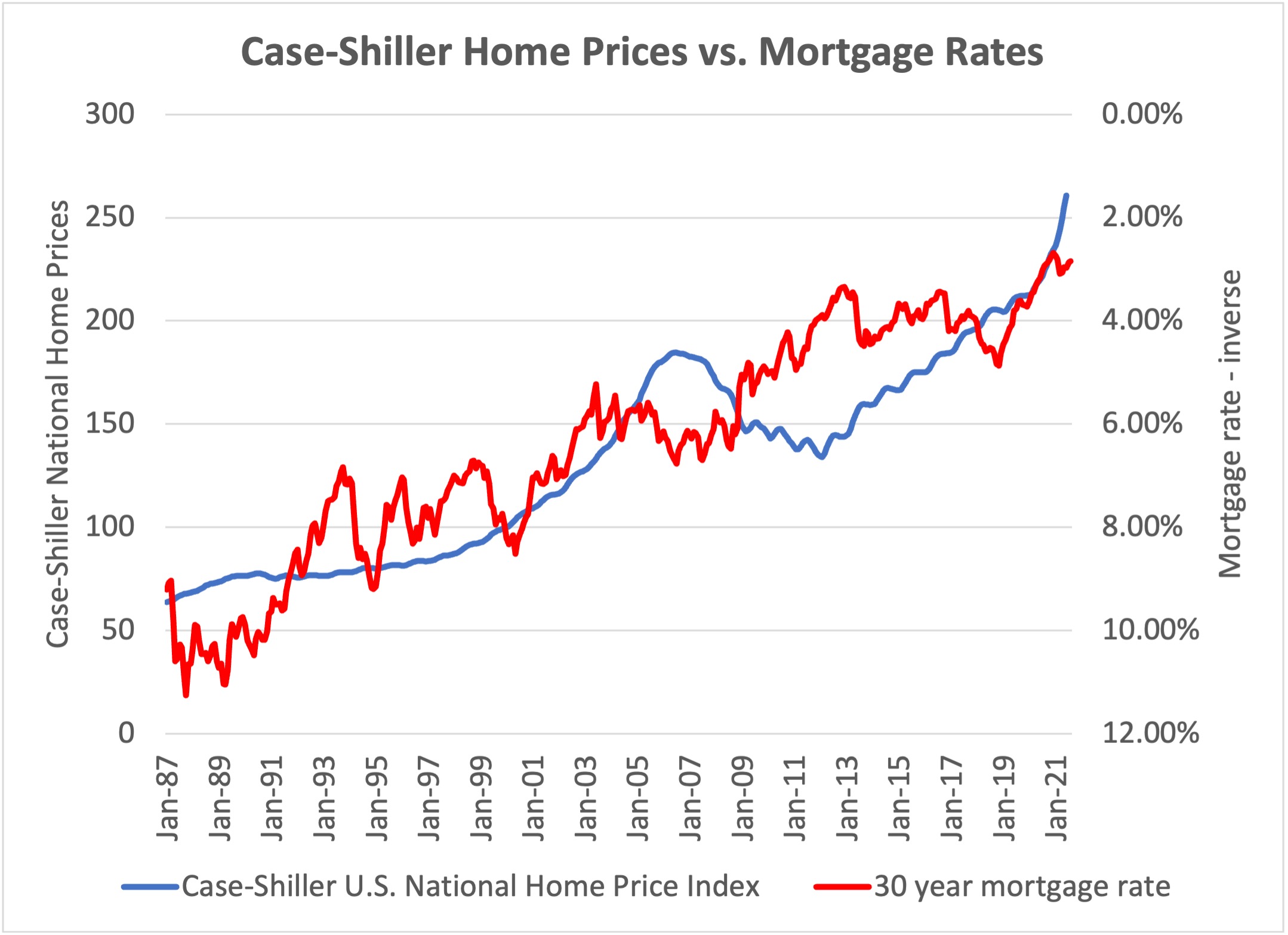 With a wobble around the housing crisis, home prices generally have risen as mortgage rates fell. The future direction of …
Sours: https://www.nationalreview.com/2021/10/how-will-the-housing-bubble-burst/
Crash 2021 housing
Will there be a housing market crash in 2021? A majority of experts think not.
"People are saying we're in a housing bubble, but I don't think the term housing bubble is the right description," said Tabitha Mazzara, director of operations at mortgage lender MBanc. "A bubble is something that's going to pop. I look at it as a phase. The market is cyclical, and there may be some slight correction, but it won't be nearly as bad as what we saw in 2008. What's different today from what we saw in 2008 is that people who are qualifying for loans are actually qualified. They are creditworthy. We're in the situation we are now because of simple supply and demand."
Buying: The Cost To Own a 3-Bedroom Home in Every State
Read More: Homes in These 25 Waterfront Cities Are a Total Steal
Erik Wright of New Horizon Homebuyers has a similar take. "Personally, I think the factors influencing our current market are much different than in 2008," he said. "I am expecting the market to begin to cool off but for it to be more of a plateau than a crash. However, I am always looking for how I can be prepared just in case something drastic happens and we do experience a real estate crash."
So what should you do if you're planning to make moves in the current housing market? What's the answer?
"Trying to prepare for a possible real estate crash, is sort of like trying to prepare for a possible house fire," said Clay Risher, investment professional and column writer for Nareit, a trade publication for commercial, residential and mortgage-backed real estate investment trusts. "All you can do is mitigate risk as much as possible and hope for the best."
Whether you're looking to stay put, sell, buy (or sell and buy), here's advice from seasoned industry experts to help you avoid negative effects from a possible housing market crash in the future.
Other Options: Buying a House Is Crazy Right Now — Consider Renting in These 10 Cities To Save Money
Advice for Homeowners Who Aren't Looking To Sell
If you aren't looking to sell your home, you may be wondering if you should consider refinancing your home to save money over the life of your mortgage loan. Here's what industry experts say.
"If you already own a home and aren't planning to sell, you should still refinance now for incredibly low rates, allowing you to sit tight and weather any storm that hits the market," said Dawn Pfaff, president of My State MLS, a nationwide MLS and referral network.
Peter Murray, owner of Murray Steel Buildings, a residential and commercial construction company, seconds Pfaff's opinion. "Even if you've purchased your home in the past few years, you should spend some time looking at refinance mortgage rates. The past 12 months have brought out mortgage financing rates that are lower than they have ever been. Depending on your financial standing, you might be able to refinance at a rate around 2.5%-3.5%, which could save you tens of thousands of dollars if not more within a 30-year mortgage. It doesn't hurt to shop around on refinance quotes — I'd recommend looking at at least three different providers and comparing rates."
Level Up: 8 Insider Tips to Get Rich in Real Estate
Home Worth: What Homes Will Be Worth in Your State by the End of 2021
Advice for Homeowners Considering Selling
Perhaps your home's value has temporarily escalated due to the current market and you're tempted to sell it now to reap the profits that won't be available forever. Here's what the experts say.
"If you're considering selling within the next few years, now is the time; the market is hot, interest rates are low, and you'll get the best offer for your home," Pfaff said.
However, Omer Reiner, a licensed realtor and president of Florida Cash HomeBuyers, LLC, has a caveat to Pfaff's advice:
"If you are a property owner who is considering selling their property to take advantage of the high sale prices, remember that selling high also goes along with buying high," Reiner said. "It is best to secure your next living situation before putting your house on the market to avoid being stuck."
One way to sell your home without having to buy another one immediately is to rent until the market settles down. In the interim, consult with a financial advisor and tax professional to find out the best way to handle the profits you gain from the sale of your home.
Housing Market: 50 Housing Markets That Are Turning Ugly
Advice for Prospective Homebuyers
If you're planning to buy a home, Murray recommends avoiding overpaying if possible. "It goes without saying that the housing market is extremely competitive currently, with many homes for sale receiving 10-25 cash offers," he said. "This generally means that you'll be overpaying in order to stay competitive. If you're looking at the house of your dreams, then it might be worth overpaying in order to get your offer accepted, but if this isn't your forever home, by overpaying you'll immediately be in the hole in terms of equity once the market eventually evens out."
Eric Jeanette, owner of Dream Home Financing and FHA Lenders has a similar perspective:
"If you are a home buyer, then consider waiting before you purchase," he said. "Rent for a year and watch the market if you are concerned about buying a home only to watch its value fall during a market correction. However, if you are buying a home that you plan to live in for the next 20+ years, then today's purchase price really should not be a concern. Just buy the home you prefer to live in today."
Good To Know: States With the Highest Property Taxes
Overbuying is risky, and a way to avoid overbuying is to take Pfaff's advice. She believes that you should create a strict homebuying budget before you go home shopping and stick to it to avoid overextending yourself financially.
Although that might mean you won't end up buying a home right now, you always have other options, such as refinancing, renting or simply staying in your current living situation until the market stabilizes.
More From GOBankingRates
Last updated: Aug. 4, 2021
This article originally appeared on GOBankingRates.com: Should You Prepare For a Housing Market Crash in 2021?
Sours: https://finance.yahoo.com/news/prepare-housing-market-crash-2021-120008854.html
The TRUTH About the Q4 Housing Market Crash w/ @Ken McElroy
There are croutons, fried bacon, and hot cheese. When I ran to work, she only asked: - Do not be late, I will wait for you. All the week and a half that I was on a business trip, Natasha and I tumbled in the morning and in the evening, trying.
Now discussing:
"In one sleep laboratory, brain signals were examined and recorded and transmission of signals to the body and vice versa, during. The research an incident occurred to the young test subject had an erotic dream, he experienced a strong orgasm and involuntary profuse ejaculation, all the recordings of brain signals were transferred to a research chemical laboratory, after lengthy research it was possible to create a chemical composition that, when entering the body, exactly repeats everything those signals deceiving the human brain as if a person is having intense sex, and the brain, in turn, sends the appropriate signals for the production of mucus, sperm, pleasant sensations and maximum erection.
These illegal pills were secretly distributed for research on humans, because in order to get official permission it won't take many years.
23095
23096
23097
23098
23099