DraftKings Best Ball Strategy
In Best Ball, simply picking the right players is not a realistic strategy. We also need to consider the implications of the no-transaction format. 
A big part of that is roster construction. In other words, how many players at each position should we draft? It's a simple question with a complicated answer for a couple reasons.
First, our decisions should be dynamic to our positional strength — which is a function of draft capital. If our QB1 is Patrick Mahomes, he's very likely to be the quarterback who counts in our lineup an overwhelming majority of weeks. In that scenario, selecting just two QBs (with different bye weeks of course) can be correct. But if the first QB we draft is Teddy Bridgewater, then we undoubtedly need to take three.
Second, we need to account for positional volatility. The weekly range of outcomes at wide receiver is wider than at running back, tight end and quarterback. As you'll see below, wide receivers will be our most-rostered position.
Finally, we need to consider payout implications. Most of the prize pool is paid out to a few winners at the top. A "go big or go home" type approach generally is how we should be playing. We get nothing for finishing 3rd place in our initial 12-man group, so we shouldn't be worried about taking on extra risk if it means our chances of an extremely strong team are slightly improved. Note that this approach is counterintuitive to most season-long fantasy players, while DFS players tend to be more comfortable with it given the nature of DFS tournaments.
Editor's Note: Our Draft Kit is just $34.99 and comes with a $25 coupon to use in any FFPC league. Click here for more details.
DRAFTKINGS FORMAT
* 12-team leagues, 20-player rosters
* Full-PPR, bonuses for 300-yard pass games and 100-yard rush/receiving games. No D or K
* Starting lineup: QB, RB, RB, WR, WR, WR, TE, FLEX
DRAFTKINGS STRATEGY NOTES
* The bonuses for 300-yard pass game and 100-yard receiving games make stacking even more valuable. For more on stacking in season-long click here and for more on stacking in Best Ball listen to Episode 84 here.

* We do not want to handcuff our running backs. For example, drafting both Ezekiel Elliott and Tony Pollard blocks in every week of the season. But if we draft Ezekiel Elliott and Alexander Mattison, then we have a clear path to two playable scores if Dalvin Cook misses time.

* We do not recommend making roster adjustments for player-level volatility. In other words, bumping up a player like DeSean Jackson or Marquise Brown for the format is a bit of fancy play syndrome. The field will overrate their ability to identify these kind of players, therefore inflating average draft position.

* At the time of this writing, there are limited DraftKings Best Ball Rankings available online. That literally means our opponents will be using rankings not formatted for this contest, or worse, using the DraftKings default rankings while they draft. We can create a massive edge by being aware of these defaults for ADP reasons, and using actual rankings customized for this format. If you're interested in our rankings, be sure to check our Draft Kit, which is only $34.99 and comes with everything we think you need to prepare for season-long fantasy drafts. A full list of everything you can find in our Draft Kit can be viewed here.
HOW MANY SHOULD I TAKE AT EACH POSITION? 
In order to solve the question of positional allocation, we took a data-driven approach. We looked at the last three years' results in other best ball formats, then simulated roughly 26,000 teams based on average draft position (ADP) in search of winning roster constructions. We've modified our findings for the DraftKings Best Ball format.
QUARTERBACKS
Recommendation: Take 2-3
Analysis: When deciding whether to take two or three QBs, keep draft capital in mind. If you do invest in QB in the first six rounds, we recommend skewing toward 2-QB builds. A 2-QB roster of Dak Prescott and Joe Burrow is correct since Dak is an early-round QB. But a 2-QB roster of Ben Roethlisberger and Ryan Tannehill is not recommended as they are both late-round QBs. We'd want to add a Burrow or Bridgewater type to that for a 3-QB construction. We should lean more towards three QB builds in this format vs. Yahoo's or FFPC's as we do have 12 bench spots. 
RUNNING BACKS
Recommendation: Take 4-7
Analysis: The data shows that the market is over-investing in the RB position. Winning roster trends included taking RBs in the early rounds, but not taking a lot of them. Mike Leone investigated that here. Of course that strategy opens ourselves up to downside at the most injury-prone (and worst job security) position, but we are not overly concerned with floor in this format. We are going for first place.
Note that the usability rate drops off far steeper at RB vs. WR. Generally speaking, we do not want our double-digit round flier selections to be at RB. We want our RBs early in Best Ball, but want fewer of them than the field will take. Furthermore, we do not want to block our upside by handcuffing any of our early-round RBs.

Again, if you invest heavily in RBs in the early rounds, you should invest less later. As a general rule, if you take at least 2 RBs in the first four rounds, we'd typically stay on the lower end of our suggested RB range (4-6) overall.If you end up with a draft spot that forces you to miss the Top 6 RBs, you might be forced into a modified Zero RB approach, in which case we suggest drafting 6-7 RBs.
WIDE RECEIVERS
Recommendation: Take 8-10
Analysis: The big-play nature of the WR position breeds volatility. Whereas RBs rely on volume to create usable scores, WRs can get it done on just a handful of targets. And since the Best Ball format doesn't force us to identify exactly when those big plays will happen, we can gain more value from piling on later-round options. Our data showed that limiting WR selections to two or three in the first five rounds was optimal. 

As noted in the intro, DraftKings' format accentuates stacking even more than other formats. When your wide receiver gets the 100-yard bonus, there's a very good chance his quarterback will get the 300-yard bonus as well. Given these 20-player rosters and the payout structure of the tournaments, we'd be trying to land on two double-stacks of QBs and pass-catchers.
TIGHT ENDS
Recommendation: Take 2-3
Analysis: The tight end position strategy is similar to quarterback. If we invest in a Travis Kelce, George Kittle, Zach Ertz or Mark Andrews, optimal construction skews toward drafting just two total TEs. If we wait until the Rob Gronkowski tier or later, we need to take three tight ends. My personal preferred route this year is to take three tight ends from Silva's Tier 5, which includes Noah Fant, Dallas Goedert, Ian Thomas, Mike Gesicki and TJ Hockenson.
Sours: https://establishtherun.com/draftkings-best-ball-strategy/
NFL Best Ball Strategy for DraftKings - 2021 Season
Welcome back football fans. It feels like ages ago we were betting on Super Bowl props and watching Tom Brady add to his legendary career.
For the first time in years, I have actually found time to start my NFL research in July. I have also made a huge shift in what kind of fantasy football I am playing in 2021. I used to play 15+ season long leagues on Yahoo but with my full-time career doing DFS content that has dramatically fallen off.
Over the last couple of years specifically, I have transitioned most of my Yahoo bankroll allocation to Best Ball leagues. They are a perfect fit for people who play DFS each and every week on DraftKings, FanDuel, PrizePicks, and others. You draft your team of players pre-season and that's it. No in-season roster moves or start/sit decision or remembering to set said lineup(this happened alot with how busy DFS Sunday am is).
I will be playing almost exclusively on DraftKings so all of my references will refer to that throughout the article. Let's start by looking at the draft, your roster requirements, scoring, and then get into some strategy.
Now's your chance to get DFSR PRO, which will give you access to our NFL and MLB optimizers and our new player lab! Get started for free by clicking the button below.
START YOUR FREE TRIAL NOW!
Draft Types
You have two choices when first getting started. You can sign up for a Slow Draft(8 hour time limit to pick) or Fast Draft(30 seconds per pick). While I have exposure to both formats, I much prefer the Slow Draft as it gives me more time to analyze everything and make a more informed decision with each pick, which is crucial in best-ball format as you don't get any transactions throughout the season.
Contest Types
There are also two types of contests you can enter on DraftKings, as well.
Sit & Go's
These contests run the entire NFL regular season(Week 1-17) and leagues are made up of anywhere from 3-12 teams.
These are larger prize pool contests that consist of multiple 12-team leagues and are split up into four rounds:
→ Round 1(Week 1-14) - you play within your 12-team league and the Top 2 teams move on to Round
→ Round 2(Week 15) - You are randomly placed against another advancing team(they will avoid putting you up against yourself if you have multiple teams advance). Win and move on!
→ Round 3(Week 16) - You are randomly placed against another advancing team(they will avoid putting you up against yourself if you have multiple teams advance). Win and move on!
→ Round 4(Week 17) - Just win baby!
DraftKings Scoring


Know the Difference between Best Ball & Regular Season Long
You draft a team of 20 players and then have zero roster adjustments throughout the season. Each week you end up with scoring for your Top QB, Top 2 RB, Top 3 WR, Top TE, and your next best RB, WR or TE(Flex).
This first means that we need to be drafting with upside in mind, especially if playing the large GPP's where you need to not only win your league but then face three other teams who won their leagues if you want to sniff the big money.
This also means you need to make every pick count. Even those final picks of the draft when the player pool has dwindled. I am not looking to simply fill my roster with a meh player but would rather take someone, who in the right situation, could find a larger role mid-late season.
Much like DFS, stacking can pay off big time in Best Ball. An optimal stacked build would have your top QB stacked with at least one of his pass-catchers(WR/TE) and a pass-catching running back can also lead to huge correlated points.
Don't Overdraft Quarterback or Tight End
You only start one at each of these positions so don't waste bench spots. MAKE SURE that your 2nd QB and 2nd TE have different BYE weeks from your starters. Use these spots to load up on RB/WR.

How I draft my QB's is totally reliant on what pick I get and how the draft goes. I am much more inclined to draft a QB early in best ball vs. a regular re-draft league where I almost always wait on QB.
For example, on one of my teams I drafted DeAndrew Hopkins as my top WR in the 2nd round and when the 4th round came around I wasn't too high on the RB/WR's available after already having 2 RB and  WR so I reached a few spots for Kyler Murray knowing he would be gone my next pick. To take that strategy further, I also drafted Chase Edmonds a few rounds later as a 3rd/4th RB on my team. He averaged over 4 targets per game in 2020 and also got 18% target share in the RedZone for the Cards.
On another team, I loaded up with two elite RB's in rounds 1 and 2 then drafted three WR and another RB before taking my first QB in the round. 
One rule I will use for QB's is if I draft an elite QB(Top 5-8), I will not draft my second QB until very late in the draft. You are counting on your elite guy to give you 16 of 17 weeks so stashing two elite QB's is kind of pointless IMO.
Running Backs & Wide Receivers
I generally want to have a minimum of five RB's and six WR's on every team. These are the money positions as you can score up to six of them each week(2 RB, 3 WR, 1 FLEX).
In today's NFL with so many committees, it is very important to get one, if not two Top 10-15 backs. When looking at those RBBC(running back by committee) situations, I am also generally looking for the cheapest of the two options.
For wideouts, there are usually about 35-40 who get 100+ targets in a season and I want as many as possible. This takes us pretty deep into the draft around Round 7 or 8 before those 100+ target guys are off the board. This is why my favorite build is top-end running backs early and then round 3-7/8 loading up on WR depth.
My optimal build in the first eight rounds of the draft would be in priority sequence:
→ 3-4 RB(2 Top 20)
→ 3-4 WR/TE
→ 1 QB Be Flexible
The worst thing you can do is have a set draft plan and do everything possible to follow it. It forces you into bad decisions just to fit the plan while you pass up on other optimal plays. This is especially true in the Fast Drafts as things go super fast with just 30 seconds.
One example would be a player you expected to be gone falls to you but isn't at a position you were targeting that round. Or having a plan to wait on QB but seeing an elite one fall outside the Top 4 rounds.
ADP generally starts getting messy after rounds 10-12 making this a great spot to reach on some players you have researched and feel like can out perform their value by a ton.
Don't take the boring RB3 that gets 3 targets a game and 2 rushing attempts. Sure he scored two long touchdowns during the year but that doesn't even guarantee he out-scores your better players in those random weeks. Instead, take a player like an RB2 who has a nice floor but could be an RB1 if the top guy goes down.

A great example of this is the decision between Nyheim Hines and Alexander Mattison who are very close in a lot of rankings. Hines has a nice PPR floor as he gets 4-5 targets a game but he almost has zero chance of becoming the RB1 and getting 15-20 touches a game. Mattison most definitely has a path to RB1 if anything happens to Dalvin Cook(knock on wood as a Vikes fan). In his one start for Cook last year he rushed 20 times for 112 yards and caught all three targets for another 24 yards. This is likely a decision for RB 5/6 on your team so take the swing for huge upside.
Use as Much Data & Resources as Possible
I am a spreadsheet nerd so I started a sheet for this season's Best ball research and to track my teams. It is something that is available to Patrons to track or use for their own research. I like to track the players on a sheet as it more clearly shows my team, pre-season ranks, I color code positions, keep tallies on stacks, make notes, etc.
If you are just in it for fun then go ahead and do so. If you want to both have fun and treat it like an investment, just do more research and be more prepared than your competition. It won't guarantee success but it will give you a much greater shot at it!
GRAB A FREE TRIAL OF OUR PROJECTION SYSTEM, AND CHECK OUT DFSR PRO!
START FREE TRIAL NOW!
image sources
Cowboys Panthers Football: (AP Photo/Jason E. Miczek)
Sours: https://www.dailyfantasysportsrankings.com/2021/07/31/nfl-best-ball-strategy-for-draftkings-2021-season/
Fantasy Football Best Ball Draft Tips 2021: Strategy, advice for how to play Best Ball leagues
Written ByAndrew Cooper, Fantasy Alarm
Share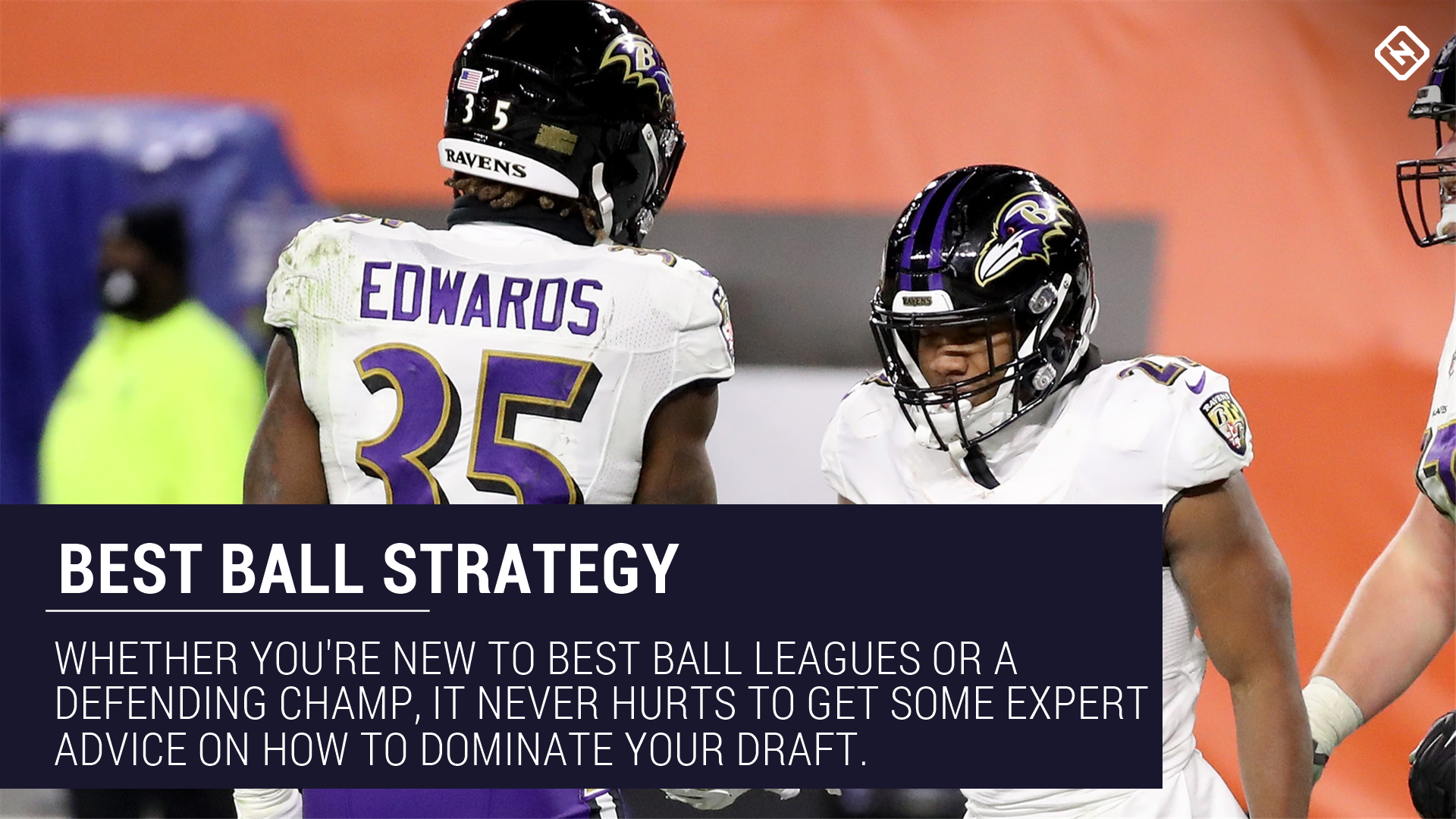 Maybe you've only heard of best ball leagues in passing or maybe you've done 50 drafts by now, but one thing is for sure -- it's quickly becoming the hottest trend in fantasy football. That's especially true early in draft season when dynasty drafts are done but it's too soon to do full redraft leagues/auctions with waivers, trades, etc. Now is as good of a time as ever to deliver a draft cheat sheet full of all the tips and strategy advice you need to dominate your best ball leagues in 2021.
First of all, just what is "best ball"? The name comes from the idea that you don't actually set your lineup each week. Rather, your highest-scoring players are automatically slotted into your lineup after the fact. The differences from redraft don't end there. Not every league is set up exactly the same, but below are the typical rules for most best ball leagues.
MORE FROM FANTASY ALARM: 2021 Draft Guide | Ultimate All-Sports Fantasy Package
Basic Best Ball Rules
Your best players at each position automatically slot into your starting lineup after the week is finished
No waivers, pickups, or drops
No trades
Large rosters. Because you are just doing the draft with no waivers or trades, typical drafts are 20-30 rounds to make sure you have a sufficient number of players to last the season
"Roto" scoring. Always check your league settings, but on most sites the scoring is cumulative for the year. This means you don't have head-to-head matchups; rather, the points the person with the most points at the end wins.
The beauty of this format is that it's super low maintenance. You basically do your draft and that's your team. Check back every Tuesday to see where you finished for the week and where you're at in the season standings. If you are someone like me that is in "too many leagues" but you still want to in July and early August, it's a great way to get involved with current friends, make new ones, or just give yourself a shot at some prize money.
Now, let's get into some strategy. We'll do a couple of general tips before breaking down how to handle each position.
DOMINATE YOUR DRAFT: Ultimate 2021 Cheat Sheet
Fantasy Football Best Ball Tips, Draft Strategy, How to Play
Basic Best Ball Tips:
ABC (Always Be Counting).By the nature of this format, most viable players are going to be drafted. Since there are no waivers to bail you out, you need to have enough players on your team at the end of the draft to fill the positions. For instance, you need to be counting how many viable QBs are remaining to make sure that you get at least two decent ones (preferably three) before they are gone. You also want to count how many owners around you have drafted a position. If you are picking at eight and the guys at nine and 10 each have three QBs already, there is a good chance they aren't taking another one and a QB might come back to you.
Track Bye Weeks. You don't need to pay super-close attention to this at RB or WR, but if your plan is to draft just two quarterbacks and/or two tight ends, it's imperative. Again, there are no waivers, so if you draft just two QBs and they have the same bye, that's a guaranteed zero for that week -- a big no-no.
Take Some Chances. One thing I use best ball drafts for at this time of the year is to "place some bets." Think Deshaun Watson gets off with a slap on the wrist? Bet on it by taking him at value in a best ball league! Think a certain player is definitely going to get injured? Grab his backup without worrying that you're "wasting" a pick. Just remember that best ball ADP isn't necessarily going to be the same as redraft ADP for your hometown league. We'll get into that more below.
2021 STANDARD FANTASY RANKINGS:
Quarterback | Running back | Wide receiver | Tight end | D/ST | Kicker | Top 200
Fantasy Football Best Ball Draft Tips: Quarterback
Quarterback needs to be treated differently in this format because you can't just draft one QB or play matchups during the year. Because of the large roster sizes for best ball leagues, every viable quarterback -- including several Week 1 backups -- will likely be drafted.
At quarterback, I have a fairly simple strategy. If I take one of the better QBs that I'm highly confident in, I'm more likely to draft only one other quarterback. For instance, if I take Patrick Mahomes in the third round, I might wait a little and take a guy who I'm confident won't lose his job but also isn't super flashy -- think Ben Roethlisberger or Derek Carr. Unless it's a superflex league, only one quarterback can slot into your lineup each week, so you'll be wasting a lot of good weeks and high-end draft capital by taking two high-end quarterbacks. If you go this route, also be wary of bye weeks. If you take Mahomes and Kyler Murray, not only are you wasting the capital, but they have the same bye week.
If I don't take a high-end QB, I try to get three viable options. One of my favorite moves is to wait a bit on quarterback, then take two I trust, such as Matthew Stafford and Matt Ryan. Then, I'll look for one with a low floor but high ceiling, like a Trey Lance or Justin Fields. Even if the rookies start the year on the bench (or don't play at all), you are covered for those weeks with your top two. This is a method to limit your risk exposure while simultaneously having a shot at this year's Lamar Jackson or Kyler Murray if the rookies blow up.
Current Best Values at ADP based on Best Ball 10 data: Dak Prescott (49), Russell Wilson (65), Aaron Rodgers (98), Matthew Stafford (137), Ben Roethlisberger (194), Zach Wilson (216), Cam Newton (230).
2021 PPR FANTASY RANKINGS:
Quarterback | Running back | Wide receiver | Tight end | D/ST | Kicker | Top 200
Fantasy Football Best Ball Draft Advice: Running back
In the early part of your best ball draft, running back is actually going to be treated as it is in any other fantasy draft -- the bell cows that are locked in for a major workload go first. Guys like Christian McCaffrey, Dalvin Cook, Ezekiel Elliott, etc, come off the board just like they would in any redraft league, and it's smart to get your hands on as many of those type guys as you can. After that is where the strategy diverges from redraft.
Home Run Hitters
In a typical redraft league, you are looking for the "safe" guys that you can feel comfortable slotting into your lineup that won't get you a zero. In best ball, you don't need to make those start-sit decisions. You don't need to fear the zero. With that being said, you want to look for guys who can potentially hit home runs, even if they have down weeks. One of my favorite metrics is speed. Look at guys like Raheem Mostert and Kenyan Drake who recorded the three fastest plays in the NFL last year per NFL Next Gen Stats. Those plays are often recorded on 50-plus-yard runs. Even if that player puts up a zero the following week, a 70-yard touchdown alone is worth 13 points. In that case, they are almost certainly going to crack your lineup that week and you likely won't get burned by the zero-point week because you'll have five-to-seven RBs on your roster.
A player like JK Dobbins in a timeshare offense like the Ravens could be frustrating for redraft leagues, but in best ball, his speed and ability to score from 20-plus yards out is coveted. Some of these guys will have reduced ADPs because of opinions carried over from redraft leagues, and that's exactly where you can find value.
2021 FANTASY TIERS & DRAFT STRATEGY:
Quarterback | Running back | Wide receiver | Tight end | D/ST
Handcuffs and Vultures
At the very end of drafts when the pickings are slim, I like to target two types of guys. I call one a "handcuff plus." This is a player with some standalone value in his current role but destined to see a huge increase in production if the starter were to get hurt (e.g. Tony Pollard, Alexander Mattison, Jamaal Williams). Guys like Pollard will break off random touchdown runs from time to time while giving the starter a breather, but in redraft, you would never start them because you have no idea when it's coming. However, in best ball, you get those points if that scenario plays out.
I also like to target a player who is so hit or miss, he can't be trusted in regular leagues -- the touchdown vulture. When we are talking about the very last round of a 20-30 round draft, all you are looking for is a guy who can score a touchdown every once in a while and sneak into your lineup (especially during the byes). Big plodders fall in these drafts because of our preconceived notions from redraft, but guys like Gus Edwards, Rhamondre Stevenson, and AJ Dillon could find themselves in best ball lineups a lot of weeks simply by being the biggest body in the running back group. The big boys are back in best ball!
Current Best Values at ADP based on Best Ball 10 data: Ezekiel Elliott (9), Joe Mixon (24), JK Dobbins (58), Chris Carson (105), Raheem Moster (139), Kenyan Drake (162), Gus Edwards (167), Alexander Mattison (186), Todd Gurley (236), Sony Michel (238), Le'Veon Bell (240)
2021 FANTASY AUCTION VALUES (Standard & PPR):
Quarterback | Running back | Wide receiver | Tight end | D/ST | Kicker | Overall
Fantasy Football Best Ball Draft Strategy: Wide receiver
If there is one position you can wait on in best ball, it's wide receiver. That's because of how deep the position is based on the format. Unlike running back or quarterback, where there is typically one guy on the field at a time, most teams use at least two WRs on most plays. Some teams -- Cardinals, Bengals, Cowboys, Bills, etc. -- are using three or even four on most snaps. By the nature of that, there are simply going to be more viable wide receivers available in rounds 20-30 of your best ball drafts.
2021 FANTASY CONSISTENCY RATINGS:
Quarterback | Running back | Wide receiver | Tight end
Boom/Bust
Just like running back, I've done a full write-up on specific types of guys to target at wide receiver in best ball over at Fantasy Alarm. Far and away, the biggest values are going to be the boom-or-bust wide receivers. Look at this chart from the previous article showing last season's weekly performance for Cooper Kupp and Amari Cooper.
| | | |
| --- | --- | --- |
| PPR Points | Cooper Kupp | Amari Cooper |
| 1-5 | 1 | 3 |
| 6-10 | 4 | 0 |
| 11-15 | 5 | 3 |
| 16-20 | 2 | 7 |
| 21-25 | 1 | 2 |
| 26-30 | 2 | 0 |
| 30+ | 0 | 1 |
Kupp was very "safe," scoring at least six points in every game. Cooper had some absolute duds, scoring 1.5, 2.5, and 4.1 points in some weeks, which likely killed you in redraft. Here's the thing -- those weeks don't matter much, if at all, in best ball. Someone else will be in your lineup. Conversely, six-to-12 points from Kupp might not be enough to crack your best ball lineup in any given week. In reality, Cooper was the far better best ball player, slotting into your lineup a minimum of 10 times.
There is incredible value to be found with field-stretcher, big-play WRs who might considered too risky to start every week in redraft leagues.  You don't need to "start" anyone in best ball. If you owned Marquise Brown, you got all those weeks he scored a touchdown with none of the bad weeks.
MORE 2021 FANTASY RANKINGS:
Superflex Top 200 | Superflex Top 200 PPR | IDP | Rookies | O-lines
Stacking
When people hear stacking, they often think of stacking a wide receiver with a quarterback, a common DFS strategy. In best ball, we are talking about a different kind of stacking that is usually a headache in redraft: Stacking two WRs from the same team.
In the early part of the fantasy draft, uncertainty is bad. You want to use your high-end capital on guys you can trust because a miss hurts you badly. In the late parts of drafts, uncertainty is actually your friend. Last year, the Panthers had a new coach and new QB. D.J. Moore was going WR14 since everybody thought he was a safe play while guys like Robby Anderson and Curtis Samuel were going in the WR60-65 range. We didn't know who the second WR was going to be in Carolina, so you could easily take both Anderson and Samuel late, assuming at least one of them should be decent. And what happened? It was a brand new offense and the ball was spread around pretty evenly. Moore wasn't necessarily any better than the other two, and you got a bunch of viable weeks from both Samuel and Anderson.
This year, there are a number of teams in a similar boat with a new coach and new QB from which you can stack multiple of the WRs at the end of drafts (JAX, DET, NYJ, HOU). How do we even know that Urban Meyer and Trevor Lawrence are going to like DJ Chark best? With picks in the 10-15th-round range, you could easily stack both Laviska Shenault and Marvin Jones Jr., and at least get one guy who should be second on the team in targets. A lot of guys in that range are just going to outright stink. Hedging your bets and locking in one player isn't a bad move.
Current Best Values at ADP based on Best Ball 10 data: Davante Adams (13), Keenan Allen (30), Amari Cooper (36), Adam Thielen (58), Tyler Lockett (65), Kenny Golladay (118), Will Fuller (131), Marquise Brown (146), Mike Williams (168), Darnell Mooney (174), Marvin Jones (176), TY Hilton (180), Nelson Agholor (195), Emmanuel Sanders (213), Allen Lazard (225), Tyrell Williams (234), DeSean Jackson (236), Nico Collins (240), Josh Palmer (240)
2021 FANTASY SLEEPERS:
Quarterback | Running back | Wide receiver | Tight end | D/ST | Each team
Fantasy Football Best Ball Draft Strategy: Tight end
Tight end is my specialty, so a lot of people think I love high-end tight ends like Travis Kelce, but that's not the case. I like finding the tight ends who could become upper-tier guys by season's end. Spending all this time researching tight ends just to draft the chalk play is a waste of time, so I don't often do it. If you have found success with a particular position in the past, you should apply this same logic. Excel in finding solid late-round running backs? Don't load up on them with your first picks; you are doing yourself a disservice! That said, there are two strategies that I like to deploy with TE, and one does revolve around upper-tier tight ends.
FANTASY DRAFT STRATEGY:
Snake Draft | Auction | Dynasty/Keeper | IDP
Elite
If you go with an elite tight end, you should treat it the same way we talked about quarterback earlier. Even if you draft Travis Kelce or Darren Waller, you shouldn't neglect the position moving forward. What you should really do to maximize your value is take the high-end tight end, then take a second highly trustworthy tight end. This not only covers you for the bye weeks and down weeks (yes, even the greats have down weeks), but it lets you maximize your roster allocation. If you take a high-end tight end like George Kittle, then a "safe" tight end like Noah Fant, you can now essentially be done drafting tight end. If you take Kittle then wait until the very end, now you feel uncomfortable with just one guy and end up piecing together multiple scrappy tight ends. Those roster spots are better spent on WRs with higher upside. Rather than having just one really good tight end and three useless ones, the ideal configuration is one high-end tight end, a solid one, and then two more roster spots for other positions.
MORE 2021 FANTASY HELP:
Mock Draft Simulator | Position battles | Bye weeks | Best team names
Yin & Yang
Every year I write an article on this strategy for redraft, but the concept is simple really. If you wait on tight end, draft multiple. Draft at least one safe tight end who might have a medium ceiling but a decent floor so you aren't getting a zero. An example of this is a guy like Irv Smith Jr. who isn't a top-two target on his team but should catch a couple passes a week to at least keep you afloat. This is your "yin." Then, you pair him with a low-floor, high-upside tight end who could be complete trash but also has something that gives them a path to high upside (like speed or a chance to be the second target on his team). Someone like Evan Engram fits this mold. This is your "yang." If your lineup is all yins, they are all going to score around five or six points each week, and you'll have one guy in your lineup scoring six points and three on your bench scoring five. If your lineup is all yangs, you might have two guys put up 20 points in Week 1, then put up duds in Week 2 and 3, resulting in you ending up with a two and zero in your lineup for those weeks. It's all about balance.
team drafts a tight end to take Irv Smith and Engram back-to-back, then later take Adam Trautman and Austin Hooper. This leaves me with two yins (Irv and Hooper), two yangs (Engram, Trautman). I don't need to use a pick in the top-12 rounds to do it. Last year, I won a league with Engram, Smith, Graham, and Jordan Akins, which fits that configuration. People will scoff at all those tight ends, but they put together enough good weeks for me and I was able to invest my early capital elsewhere, which clearly paid off.
Current Best Values at ADP based on Best Ball 10 data: TJ Hockenson (52), Dallas Goedert (96), Evan Engram (166), Hunter Henry (170), Jonnu Smith (179), Cole Kmet (197), Adam Trautman (198), Zach Ertz (200), Gerald Everett (207), Chris Herndon (231), Dawson Knox (235), Jacob Harris (240), Kylen Granson (240)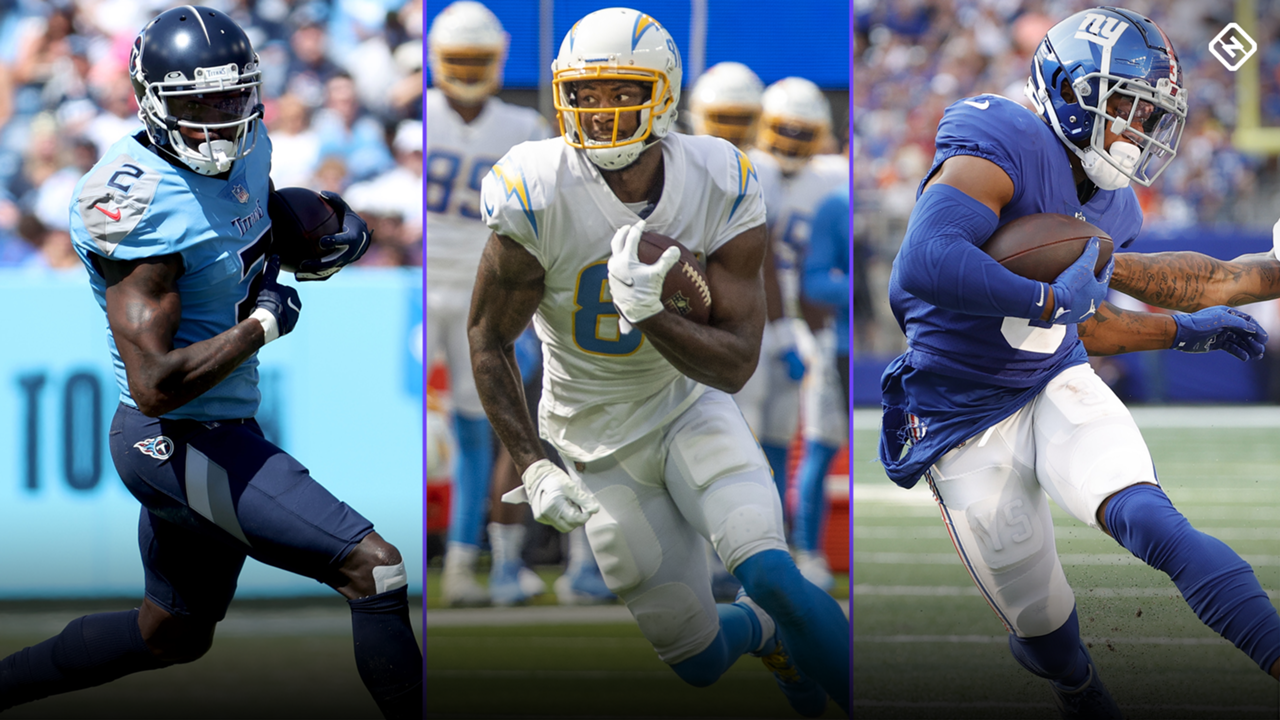 Fantasy Injury Updates: Latest news on Julio Jones, Mike Williams, Sterling Shepard, more affecting Week 6 WR rankings
WR Injury Roundup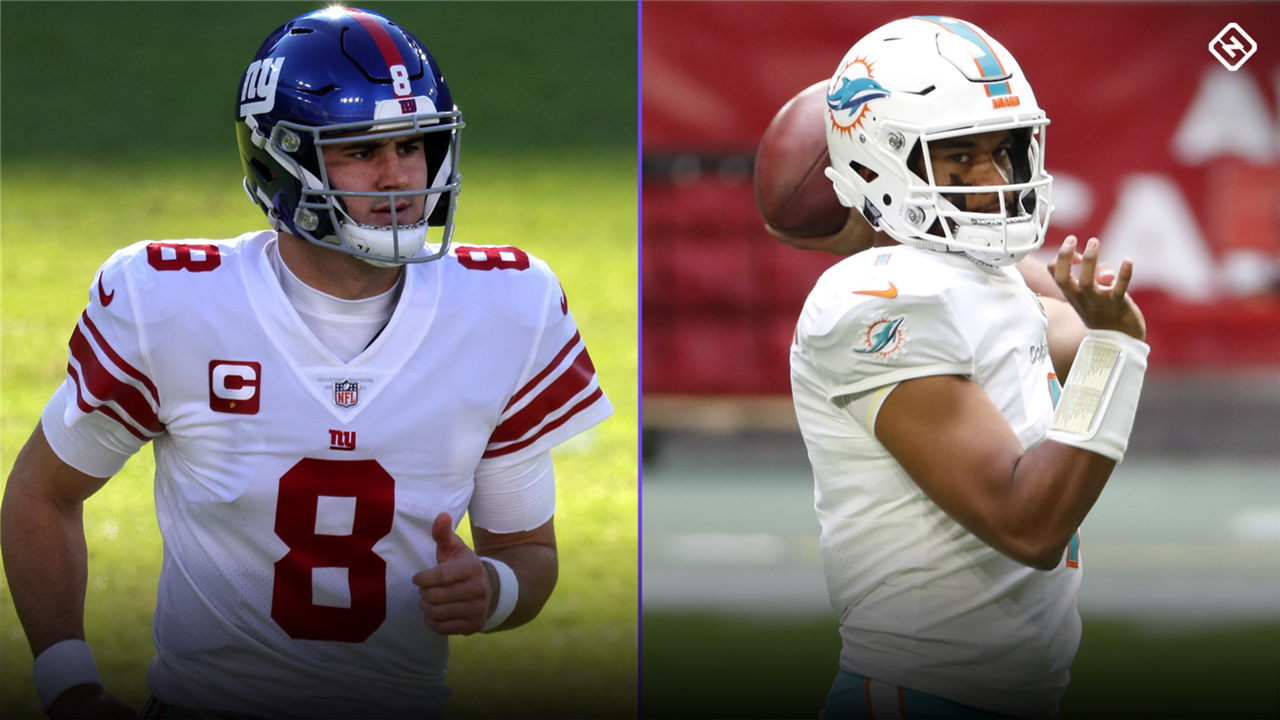 Fantasy Football Injury Updates: Latest news on Daniel Jones, Tua Tagovailoa affecting Week 6 start 'em, sit 'em calls
QB Injury Roundup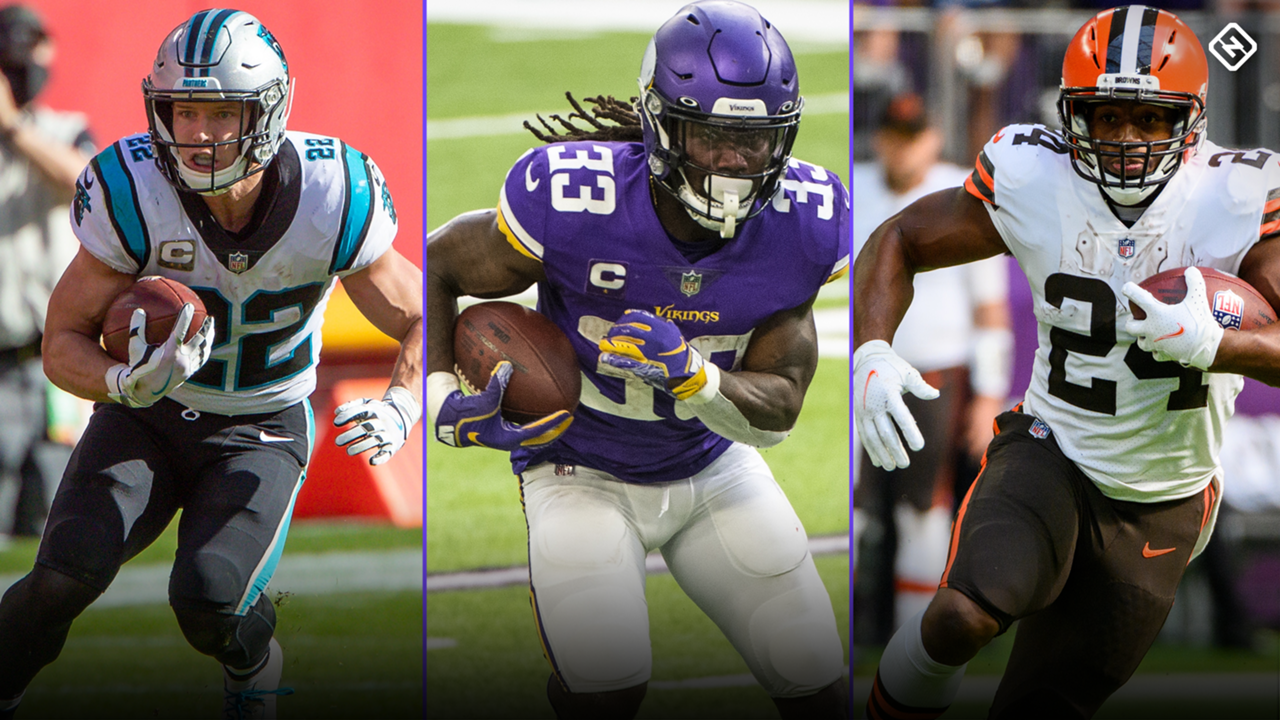 Fantasy Injury Updates: Latest news on Christian McCaffrey, Dalvin Cook, Nick Chubb, more affecting Week 6 RB rankings
RB Injury Roundup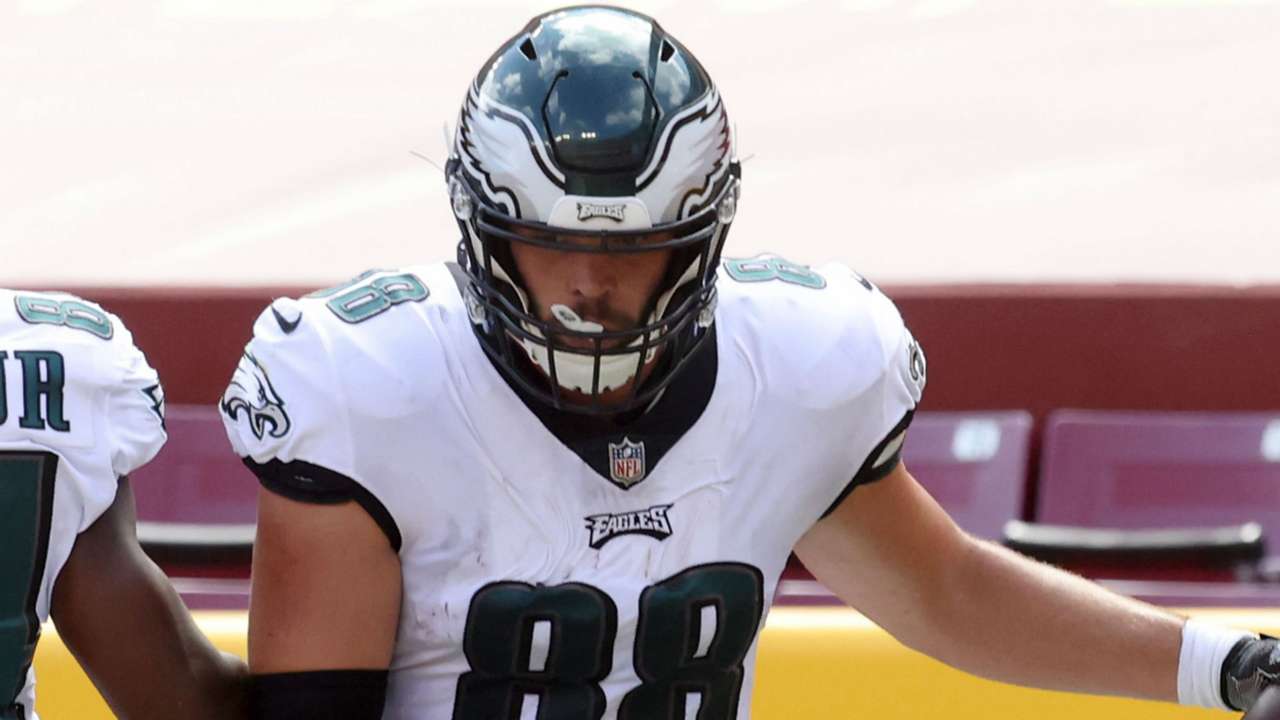 Is Dallas Goedert playing on Thursday night? Fantasy injury/COVID update for Buccaneers-Eagles Week 6 Thursday Night Football
Dallas Goedert Injury Update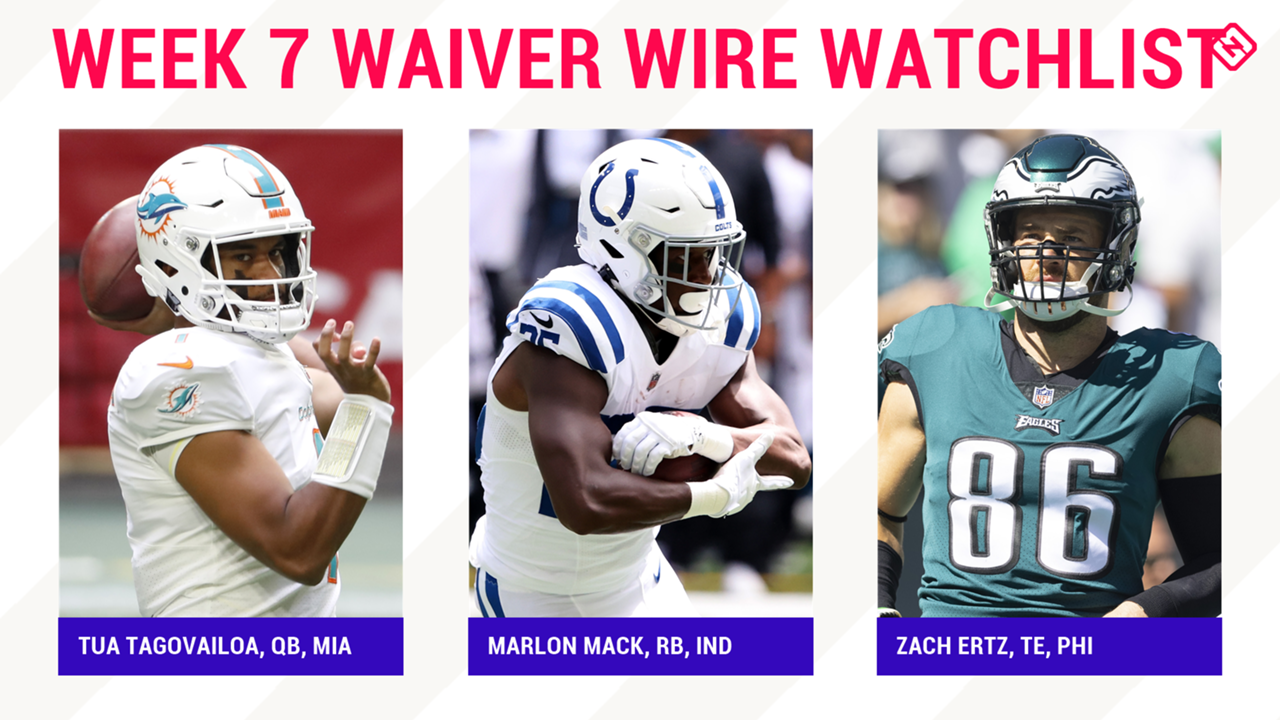 Fantasy Football Waiver Wire Watchlist for Week 7: Streaming targets, free agent sleepers include Tua Tagovailoa, Marlon Mack, Zach Ertz
Week 7 Waivers Watchlist
More
Sours: https://www.sportingnews.com/us/fantasy/news/fantasy-football-best-ball-draft-tips-2021-strategy-advice-for-how-to-play-best-ball-leagues/ltjky2qknpa7134kv95sjzwy2
Best Ball For Beginners: A Guide To Your First Best Ball Draft (2021 Fantasy Football)
Draft it and Forget it.
But also check to see how it's doing every week.
Best Ball format has been increasing in popularity and I am all about it. If you are not already aware, the best ball format includes drafting a team, and…that's about it. Best ball automatically sets your best lineup week to week, so it eliminates those moments where you missed the big boom from a normally unproductive WR3 and left him on your bench. You totally should have seen that coming. Also, no waivers and no trading. Live and die by the draft. Don't mess this up.
Believe it or not, there are some strategies that are more effective than others to this "simple" format. Thanks to our nerdy, data-driven world of fantasy football, some brave pioneers have selflessly provided analytics on past successful best ball teams and discussed probable strategies for constructing those teams. I will reference some analytics, discuss my personal tactics and share my recent draft picks from Best Ball Mania II on Underdog and some insight from my best ball draft in 2020. It's going to be wild.
It is important to consider roster construction and the scoring format when drafting players. Specifically, on Underdog, here are the roster spots that will be filled during your draft:
QB -- 1

RB -- 2

WR -- 3

TE -- 1

Flex -- 1

Bench -- 10
You draft 18 players, but only eight of them score points that are applied to your team's total each week. Even though you only record scores from one QB and TE each week, that doesn't mean you should only draft one player at those positions (bye weeks, injury, etc.). Do not only consider the number of starters at each position, but also the volatility of that position (and of individual players) when deciding how many players to draft. Lastly, the scoring format. Underdog uses ½ PPR, giving a slight advantage to the pass-catching RBs and high-volume WRs and TEs.
TJ Hernandez at 4For4 wrote a great article discussing the statistics of league-winning teams, based on roster construction (positional allocation), from Underdog's Best Ball Mania contest last year (2020). In his article, Underdog Best Ball Mania II Roster Construction Strategy, Hernandez shares a list of the top winning roster constructions. Here are the top ten:
(Data Found At: https://www.4for4.com/2021/preseason/underdog-best-ball-mania-ii-roster-construction-strategy )
This list makes up 86.9% of the league-winning roster constructions from Best Ball Mania in 2020. A focal point here is that all ten of the roster constructions consisted of either two or three players at the QB and TE positions. You do not want too many squatters on your bench. Meaning, you should try to eliminate irrelevant players by limiting the amount you draft for specific positions. It is a task of balancing quality and quantity in a world of vast variables and an unexpected future. You got this.
Keep in mind, just because you follow one of these roster constructions, it does not guarantee a league title, but it could certainly help. For example, I followed the most successful roster construction (2 QB, 6 RB, 8 WR, 2 TE) in a draft last season and still finished 8/12. I thought I nailed the draft, but the unknown of fantasy football proved me very wrong. I even had the Josh Allen/Stefon Diggs stack, before we knew how valuable that was going to be. To give a quick glimpse at the dysfunction of my 2020 best ball roster, let me share my first four draft picks:
Michael Thomas

Austin Ekeler

Leonard Fournette

Le'Veon Bell
I have to say, it is difficult to look at. However, at this time last year, those were great(ish) choices. If it wasn't for injuries and team changes, things could have gone way better, but that is the world we play in. Now that we know the successful allocation of positions. Let's discuss ways to successfully fill those positional roles:
Quarterbacks
(Photo by: Tim Heitman/USA TODAY Sports)
As previously discussed, you should end your best ball drafts with 2-3 quarterbacks. In my recently completed Best Ball Mania II draft, half of the users drafted two QBs while the other half drafted three. In the event that you draft a QB early (within the first five rounds), you should end the draft with only two QBs. The theory is that a higher-value QB will have his fantasy points recorded the majority of the season, so having additional QBs on your roster could go down as wasted picks. Remember, only one QB on your team will have his fantasy score recorded each week. If you miss out on or choose to avoid the early QBs, you may want to draft three QBs (especially if you get out of the QB1 territory). This way, you'll have three shots at getting a solid QB score each week. In my Best Ball Mania II draft, I didn't even follow my own advice, but I'll explain:
(Upload from Underdog Fantasy)
I literally just said, "In the event that you draft a QB early (within the first 5 rounds), you should end the draft with only two QBs." Well, I didn't. Jared Goff was my 18th and final pick of the draft, so that's when I added my third QB. I was completely fine with Dak Prescott and Baker Mayfield, especially because of the value I got in the Mayfield pick (ADP 145 vs. Pick 154). However, I was missing a stacked WR. As it came to my turn in the 18th round, I saw Goff still on the board with an opportunity to stack with a previously drafted WR. Stacking can be quite helpful in best ball, so long as you don't reach too far to do it. My whole point being, be prepared to be flexible. The plan is that Dak will light things up as he did before his injury last season, and Mayfield and Goff will be there to fill in during Prescott's down weeks.
Running Backs
(Photo by: Ashley Landis/Associated Press)
Get them early, but not too many too early. You get it.
(Upload from Underdog Fantasy)
Drafting at the ten spot leads me to far more stress than I should have. You feel like you might be drafting someone that is over-valued, or that you have to reach into the second round with your first pick. In hindsight, I wish I would have drafted Austin Ekeler with my first pick, but I'm still excited to ride it out with Cam Akers. As you can see, I drafted three RBs in the first four rounds. That is why I then waited until the 12th round to draft another RB, and ultimately why I only drafted five RBs total. If you make the early investment, which I recommend with RBs in best ball, don't pile on too many late-round guys. My idea here is that I have three starting running backs, which is where the majority of the RB points will come from. Kenyan Drake will contribute to the weekly total infrequently, and then Darrynton Evans is a big dart thrown. The early investment in Akers, Joe Mixon, and David Montgomery provides a nice floor
Wide Receivers
(Photo by: Mark J. Rebilas/USA TODAY Sports)
I feel like I definitely called some shots here (especially some Year 2 Breakouts), but that's OK. In a big tournament like Best Ball Mani II, being contrarian or nailing a few sleepers/breakouts is a necessary part of churning out a successful roster. Going chalk can be safe, but can still lead to disappointment. I believe that the WR position is where best ball can really be won. Not only does your roster require more WRs (3) than the other positions, but WR is also the most volatile. Because of that, I recommend leaving the draft with at least seven wideouts. Let's take a look at the crew I drafted this year:
(Upload from Underdog Fantasy)
As I talked about before, stacking can be a very helpful tactic in best ball. I mentioned I ended up drafting Goff at QB in the 18th round in order to complete a stack. Detroit does not have a very attractive offense this year, but I do really enjoy wondering which WR will emerge as the alpha (if any). In this draft, I was more willing to take a shot on Tyrell Williams, largely based on where he fell in the draft compared to his WR teammates. Terry McLaurin may be on the fringe of being a top-12 WR in 2021, but he should receive a consistent workload. Brandon Aiyuk, Jerry Jeudy, Michael Pittman, and Henry Ruggs all enter their second year in the NFL. Of the year two WRs this year, these guys are at the top of my breakout list. DeVonta Smith is a rookie WR that found one of the more favorable landing spots among his class. Quality QB play in Philadelphia is in question, but I suspect Smith will receive the bulk of the targets. Don't be afraid to make some speculative picks here. You should absolutely still draft some already-known studs, but they may not always turn out as you expect.
To help explain, let's also take a look at my WR corps from my 2020 best ball league:
(Upload from Underdog Fantasy)
I want to point out that the shown points scored for each player are the total amount recorded for each player throughout the season, but only when their weekly score placed them as a top-three WR or into the flex position on the roster. So, the shown score is how much they contributed to the total team score. Stefon Diggs scored 265.1 ½ PPR fantasy points in 2020. However, in weeks 12 (7.4 points) and 17 (11.1 points), those scores were lower than three other WRs and whichever player was used for the flex position on my roster, so 246.6 points were his total recorded score.
What did we learn here? Injuries hurt and ADP can be way off the actual results. Michael Thomas was my first overall pick, which was a no-brainer last year. It is crazy to think that I drafted Stefon Diggs in the 6th round in 2020. In my draft this year, Diggs was drafted at 1.11 and the second WR selected. Robby Anderson (12th round in 2020) turned out to be an excellent value, as well. Now, to my final two picks - Corey Davis and Tee Higgins. I picked Davis in the 17th and Higgins in the 18th. They proved to be quite useful, especially with Thomas being absent for a large portion of the season. A tip to remember is that all your picks are important, you just may not know it yet.
Tight Ends
(Photo By: Bruce Kluckhohn/AP Photo)
Similar to QBs, you should only draft 2-3 TEs. If you are able to come away with an early TE, or one of the "big three" (Travis Kelce, Darren Waller, George Kittle), it may be in your best interest to only draft two TEs. If you have Kelce, Waller, or Kittle, you can expect their score to be used just about every week. Your second TE to supplement one of the big three can come in a late-round. Guys with a top-ten TE ceiling may still be available at rounds 10-12. Or, as a user in my recent best ball draft did, you could draft Kelce (1.7) and Waller (2.6). Problem solved. Otherwise, if you miss out on one of the top dogs, I recommend getting 3 TEs within rounds 10-18, and don't shy away from using some speculation in drafting your third one. Guys like Mark Andrews, TJ Hockenson, and Kyle Pitts are available in rounds 5-6. That's not a bad place for them, but also consider which players at other positions you have to give up in order to draft a TE in those rounds. Remember, coming out on the positive side of the unknown is what will help you win in big tournaments. Here's where I ended up:
(Upload from Underdog Fantasy)
I believe that Irv Smith has a great chance at being a top-ten TE this year. He doesn't have the high-caliber production that comes with Kelce, Waller, and Kittle, but I expect he will at least produce some consistent fantasy points. Lastly, I really like the upside that Cole Kmet and Pat Freiermuth may have this season. I assume that Kmet will emerge as TE1 in Chicago, but Freiermuth may be competing for reps all season.
If you're keeping track, and I know you were, you noticed that this year I followed roster construction #4 (3 QB, 5 RB, 7 WR, 3 TE). Not the highest rate of success among roster constructions, but still a place I feel pretty good. Following a successful roster construction is just the beginning. Don't over-invest in too many players from the same team (especially RBs), and keep an eye on bye weeks. Use the first five rounds to set a solid foundation for the season and don't be afraid to call a few shots. If you don't like big tournaments like Best Ball Mania, you can always join a regular 12/6/3 team best ball league on Underdog. They also have varying entry fees, so you don't have to spend a lot of your own money to play. Also, Sleeper now offers a best ball format and you could find a free league there. Keep doing research, do some mock drafts, win some money and have fun.
- Jerred Tarrell / @JTspreads
Speaking of doing things for fun, here is the draft board from my Best Ball Mania II draft. I was the tenth pick. Let me know what you think!
(Upload from Underdog Fantasy)
Sours: https://www.thecutffb.com/post/best-ball-for-beginners-a-guide-to-your-first-best-ball-draft-2021-fantasy-football
Strategy best ball
Raybon's 2020 Best Ball Draft Strategy for 10- and 12-Team Leagues
This piece contains a position-by-position strategy guide for 10- and 12-team best ball leagues.
Before we dive into how I'm approaching each position, let's run through a few general strategies I employ across all best ball formats.
Jump to:QB | RB | WR | TE
Best Ball Strategy Tips
Think 80/20
If you're unfamiliar with the 80/20 rule — or Pareto Principle — it essentially states that roughly 80% of the effects come from 20% of the causes. Pretty much every player of relevance will be drafted, and because rosters auto-optimize, most of their production will even out.
Your job in best ball drafts is to take chances on players who have upside to be an every-week QB1/RB1/WR1/TE1 — the 20% — and nothing less.
What you should not do is take a player because he should have a few decent games — a player who you may have otherwise shied away from in a traditional re-draft league because you wouldn't be able to predict when those games would occur. Literally almost every player who gets snaps will have a decent game at some point — word to Olamide Zaccheaus.
The split is not exactly 80/20, but the spirit of the principle rings true: A very small share of players will account for a large share of big games, and the key to victory is finding the few who can be had in the late rounds. Think players like A.J. Brown, DJ Chark, Terry McLaurin and Dionte Johnson last season. Which brings me to my next point…
Fade Known Quantities
Let's revisit Brown, Chark, McLaurin and Johnson. Entering last season, it wouldn't have been unreasonable not to view any of them as top-two on their own teams' wide receiver depth charts. But blocking their path to targets were largely known quantities such as Corey Davis and Adam Humphries in Tennessee, Chris Conley and Dede Westbrook in Jacksonville, Paul Richardson and Trey Quinn in Washington, and Donte Moncrief in Pittsburgh.
Novice best ball players may be attracted to what they perceive as guaranteed volume by default, but not only should you fade these types of players, you should gamble on their potential replacements, who are usually lesser-known rookies long on talent and short on established production.
For example, this season, you don't want Jamison Crowder or Breshad Perriman — you want Denzel Mims. And even though Westbrook, Conley and Keelan Cole may appear to be higher on the depth chart, the only play besides Chark in Jacksonville has to be Leviska Shenault Jr.
The same is true at RB: According to average draft position, Tarik Cohen is going ahead of Zack Moss, Latavius Murray and Alexander Mattison, but Cohen wouldn't be a 20-touch back even if David Montgomery went down; Moss, Mattison and Murray would if Devin Singletary, Alvin Kamara or Dalvin Cook went down, respectively (or if Cook's holdout drags on).
Most projections and rankings are created using a top-down approach, meaning all of the available carries and targets have to be accounted for by some player or another. PPR and half-PPR scoring systems tend to exacerbate this, excessively rewarding players with these fragile "by default" usage projections.
To uncover a potential league winner, you have to be able to think beyond depth charts and ranking tiers.
Maintain Roster Flexibility Heading Into Final Rounds
You can do this by exercising caution at the one-starter positions.
There's no singular right way to approach roster construction, but you don't — for example — want to go into the final few rounds without the option of eschewing a third QB or TE in favor of RB or WR value because you have three of each already. When in doubt, load up on WRs and RBs. And don't compound what you perceive to be a weak QB or TE depth chart by padding your depth there before you get to the last round — or the last round before you'll take a kicker or defense — until you know that there aren't better options available at WR and RB.
Think of it this way — Which is more likely to uplift a team weak at QB or TE: A back-end QB3 or TE3, or a potential top-25 WR or RB?
Or, for instance, if you find yourself in need of a QB3, don't feel like you have to take a stand, rankings wise, on which QB will start more games. I'd argue that both Ryan Fitzpatrick and Tua Tagovailoa, as well as both of Tyrod Taylor and Justin Herbert, should be selected ahead of both Redskins quarterbacks Dwayne Haskins and Kyle Allen (and probably both Bears quarterbacks, too, although I think Nick Foles will ultimately get the nod over Mitch False-bisky).
The Later in the Draft, the Less Risk-Averse You Should Be
Best ball inherently lends itself to a riskier draft strategy, but that doesn't mean taking senseless risks with premium draft capital. For example, even if you love Jonathan Taylor's upside, it doesn't make sense to treat him as if he will be the clear backfield leader from Week 1 and take him in Round 4 when there are RBs with more secure workloads like Le'Veon Bell and Devin Singletary still on the board.
As another example, even though I think Tyler Higbee can absolutely pick up where he left off, I'm not going to bet on a player with a five-week track record likely to top out as his team's No. 3 option at the lowest scoring position over locked in No. 1 WR like T.Y. Hilton or Devante Parker.

This concept also applies to injury risk. For example, I would much rather gamble on Will Fuller or A.J. Green in Round 7, when the pool of alpha WRs has thinned out, than I would on Todd Gurley in Rounds 4 or 5, when there are still a host of other RB2 types available (not to mention less-risky WRs with more upside).
---
Best Ball Quarterback Strategy
In large leagues, you have the biggest incentive to wait on QB. It's a supply and demand thing: Consider that of the 40 highest-scoring players in half-PPR last season, 25 were QBs — the likes of Jacoby Brissett, Gardner Minshew and Ryan Tannehill all outscored DeAndre Hopkins!
Everybody scores points at QB. So as tempting as it is snag Lamar Jackson, remember that you can still gain a massive edge relative to average draft position (ADP) by finding a top-five QB in the later rounds — as Jackson was last season and Patrick Mahomes was in 2018 — and in a doomsday scenario, you'll still get way more points than you would at any other position.
In fact, FPPC teams that opened with 3 RBs and 3 pass catchers (either 3 WRs, or 2 WRs and 1 TE) in the first six rounds produced the highest-winning percentages last season.
How to Approach QB in 2020
Do those top FPPC winning percentage configurations change if Patrick Mahomes stays healthy? Perhaps. There is enough WR value that stretches into Round 7 to confidently draft Mahomes, whose ceiling outcome is somewhere in the range of infinity passing touchdowns.
By and large, though, the most sound strategy is to wait until the double-digit rounds before you start thinking QB.
The key attribute to seek when bypassing the top tier is something that all of the top QBs not coincidentally happen to possess: Rushing upside. Scoring at the position outside the top-six or so will largely even out, but rushing ability gives you the best shot at finding yourself on the right side of variance.
For 2020, that means Josh Allen and Daniel Jones are your guys.
With 17 rushing TDs in 27 career games, including an 8-for-10 conversion rate inside the 5-yard line, Allen sometimes seems more like a wildcat running back masquerading as a starting QB. But the Bills parted ways with a first-round pick for Stefon Diggs, who may fully unlock Allen as a passer. Per Pro Football Focus, Allen threw deep at the sixth-highest rate (14.8%) but ranked 33rd in accuracy (30.8%). He went a respectable 10-of-27 to John Brown, but a combined 3-of-27 to all wide receivers not named John Brown. Enter Diggs, who led all receivers in deep-ball catches (17), yards (676), and TDs (7) in 2019, according to PFF.
Jones averaged 22.8 rushing yards per game as a rookie, scoring twice, but he's already way ahead of Allen as a passer. Despite sitting the first two weeks, Jones finished tied for seventh with five 300-yards passing games. He also had a five-TD game and a pair of four-TD games through the air, and his four games of 28 or more fantasy points tied Deshaun Watson and Russell Wilson for second in the NFL (way) behind Lamar Jackson, who had 9.
Another player to target is Joe Burrow.
No. 1 overall picks have a median finish of QB10 over the past decade, and Burrow was an efficient rusher at LSU whom I could envision putting up early-career Andrew Luck-esque rushing numbers. Burrow also obviously has upside as a passer after putting up the best college passing season of all time, so if Cincinnati's (n)O-line forces him to scramble, it may just end up enhancing his dual-threat appeal in fantasy.
At the back end of the QB2 ranks, Gardner Minshew and Ryan Tannehill are also in play.
Minshew spent most of his rookie year epitomizing "not bad," but his 27.5 rushing yards per game in 12 starts was actually quite good. Meanwhile, Tannehill sneakily combined 18.4 yards and 0.4 rushing TDs per game with his newfound passing efficiency, and there's nowhere to go but up from a passing volume perspective.
The Jags traded away Nick Foles and the Titans let Marcus Mariota walk, so both Minshew and Tannehill are unlikely to get benched, which is valuable in this format.
If forced to fill out your roster with pocket passers, the key is to be patient and grab whichever value falls. Drew Brees, Matt Ryan, Carson Wentz, Ben Roethlisberger, Tom Brady, Matthew Stafford, Jared Goff and Aaron Rodgers will all have big games. All make great picks outside the top 10 or 12, but none are worth reaching on. Take whomever falls and keep it moving.
---
Best Ball Running Back Strategy
A RB cracked the 20 half-PPR threshold 113 times in 2019, with nearly half of those games coming courtesy of nine RBs:
Christian McCaffrey: 11
Dalvin Cook, Derrick Henry: 7
Aaron Jones: 6
Austin Ekeler, Ezekiel Elliott, Mark Ingram: 5
Saquon Barkley, Nick Chubb: 4
Even with this format's auto-optimizing lineups, I don't recommend taking a quantity-over-quality approach at RB. Locking in top backs with high-ceiling/floor combos early unlocks your ability to target high-volume pass catchers rather than mediocre backs as the middle rounds progress.
— at least not to the extent that it's optimal to stockpile RBs in the middle rounds.
There tends to be a larger drop-off from the top tier to mid-tier at RB than there is at WR. You also don't have the option of leveraging an excess supply of RBs as trade chips like you would in the regular season. Additionally, many of the RB3/FLEX types available in the middle rounds are not ideal in this format because they have shaky job security.
On top of that, even many of the RB2s pose far greater risk than options at other positions.
For instance, this season, Todd Gurley has more red flags than healthy knees. David Johnson is suddenly 29 and looked slow last year. Melvin Gordon has some sleeper appeal reminiscent of 2016 DeMarco Murray in his first year with the Titans, but there's still a lot of uncertainty there. Raheem Mostert has an outside shot at leading the league in rushing TDs, but he is a career special team at who has never topped 772 yards in a season and remains subject to Kyle Shanahan's whims.
The Steelers went from a using one bell-cow back to rotating in 4-5 once James Conner's durability started failing him, and there have been whispers about lightening his workload. And even though Le'Veon Bell has fallen too far — his ADP is RB20 as of this writing — he has to contend with Adam Gase's most prized antique, Frank Gore, who can only be viewed as a value suck.
That's not to suggest you don't need depth at RB — the position is the most likely to miss games — but you should be sure to target RBs who project to trend upward as the season progresses. You don't want to find yourself in a position where you're using prime draft capital on players fragile situations.
How to Approach RB in 2020
Again, it makes sense to pay a premium for locked-in stud production early so you don't have to cobble together a committee of RBs whose value may decrease as the season wears on.
In this format, you don't want players like Damien Williams, Mark Ingram, Marlon Mack or Kerryon Johnson — you want Clyde Edwards-Helaire, J.K. Dobbins, Jonathan Taylor, and DeAndre Swift, respectively. (Ronald Jones also falls into this category, but I'm skeptical of Ke'Shawn Vaughn. If Jones falls outside the top-30, I would be more inclined to view him as the undervalued lottery ticket than Vaughn.)
The issue is rookie RB ADP is aggressive this season.
I definitely want exposure to Edwards-Helaire, but I am not thrilled about having to pay the the inflated price of RB14 (Williams is RB32). Taylor's ADP is way too high at RB17 (Mack is RB33). Cam Akers is going as the RB25, Swift, the RB26 (Johnson is RB36), and Dobbins the RB29 (Ingram is RB27).
It's generally a good idea to target rookie RBs, especially in this format, but the market has drained a good amount of the value, especially relative to the alternatives available at WR at those ADPs.
That said, there is a case to be made for more deliberately targeting the rookie backs as part of a Zero RB strategy, but keep in mind the odds are against this fully paying off without pairing them with at least one established RB.
Over the past five seasons, RBs drafted in Rounds 2-3 have averaged 713 scrimmage yards and 4.1 TDs in Year 1, touching the ball 10.3 times per game. Roughly one-in-four (26.9%) have cracked 1,000 yards, and the same amount have posted at least six TDs. There's likely at least one lottery ticket among Swift, Taylor, Dobbins, Vaughn and Akers, but expectations have to be tempered.
The aggressive ADPs of the rookie backs has created a few spots for value, namely Devin Singletary (RB23) and David Montgomery (RB28). Both are talented second-year backs who project as clear leaders of their team's respective backfields. Singletary averaged 18.9 touches per game over his last nine (including Buffalo's playoff loss to Houston), and Montgomery averaged 18.5 touches over Chicago's final 10 games.

Speaking of Singletary, his backup — Zack Moss — is a nice way to play the Day 2 rookie RB lottery at a discount. Moss, Buffalo's third-round pick, averaged 6.0 yards per carry and scored 29 TDs in 22 games in his final two seasons at Utah. He figures to immediately inherit the role that Gore occupied last season and would likely be featured if Singletary were to go down.
Even if not, it wouldn't be surprising if Moss beat his RB46 ADP.
---
Best Ball Wide Receiver Strategy
Sixty-two different WRs had at least one 20-point half-PPR performance in 2019, but only 17 WRs accomplished the feat more than twice. There were 126 such games in total, and nearly one-third came from the same eight players:
Michael Thomas: 8
Chris Godwin, Julio Jones, Kenny Golladay, A.J. Brown: 5
Tyreek Hill, Deandre Hopkins, Cooper Kupp: 4
On a per-game basis, they averaged a 32% share of their team's air yards and a 24% share of targets, according to AirYards.com. Godwin (24%) and Kupp (21%) are the only players with a sub-25% air-yard share.
The next tier (WRs with three 20-point games) fit a similar profile::
Terry McLaurin (41% air, 22% tar)
Mike Evans (35% air, 23% tar)
DJ Chark (33% air, 21% tar)
Julian Edelman (30% air, 25% tar)
Jarvis Landry (29% air, 26% tar)
Tyler Lockett (28% air, 21% tar)
Emmanuel Sanders (27% air, 19% tar)
Amari Cooper (26% air, 20% tar)
Robert Woods (25% air, 23% tar)
If you're counting at home, that's 15-of-17 WRs with at least a 25% air-yard share. It's imperative to target these types of WRs with 25% plus air yards and 20% plus target share potential, even in full- PPR formats like FPPC and FanBall.
The high market share percentages are crucial for your team's ceiling; volume among the majority of WRs will largely even out, but invariably, every NFL team will have at least a handful of games where they have to pass a ton, which gives the top options even poor and/or low-volume pass offenses the chance to have monster games.
How to Approach WR in 2020
Employing a strategy of targeting stud RBs early requires finding WR1 upside outside the WR1 ranks. Luckily, there are countless WRs going outside the top 12 capable of returning WR1 value.
Keep in mind that a WR doesn't necessarily even need to finish top-12 to produce similar value to those who do; it's all about high-upside games, and it's very possible for a roster filled with four to six WRs from the early to middle rounds to outperform one with a top-heavy WR corps.
WRs To Target In Best Ball
Adam Thielen, Vikings: Going on 30 and coming off a thoroughly disappointing 30 catches in 10 games, Thielen is easy to write off as slowing down. But it's probably better to write off 2019 as a lost season and expect a major rebound.
Thielen's per-game numbers were even uglier because injuries limited him to snap rates of 12%, 10% and 51% in three of his last four regular-season games, and the fourth was a zero-catch outing in the Kirk Cousins Green Bay debacle of Week 16 (not to be confused with the Kirk Cousins Green Bay debacle of Week 2).
But Thielen still scored seven TDs in seven healthy games during the regular season, and rebounded from his lost second half to catch 12 passes for 178 yards in two postseason games. And despite the injury struggles, he graded out 22nd of 102 qualifying wide receivers in PFF's receiving grades — just two spots below Stefon Diggs.
With Diggs now in Buffalo, Thielen's upper range of outcomes includes something similar to his torrid start to 2018, when he began the season with eight straight six-plus-catch, 100-plus-yard games — six of which included TDs.
Calvin Ridley, Falcons: Julio Jones and Todd Gurley have more name value, but I'm probably going to have Ridley and/or Hayden Hurst on all of my best ball teams.
Ridley improved from a 17% air-yard share and 15% target share as a rookie in 2018 to a 27% air-yard share and 17% target share in Year 2. Those figures bumped up even more after the Mohamed Sanu trade, with Ridley commanding 31% of the air yards and 19% of the targets.
Courtland Sutton, Broncos: Long-term, Sutton's market share percentages figure to take a hit as rookie wideouts Jerry Jeudy and KJ Hamler develop — not to mention second-year Noah Fant — but in the short term, this is still a player who tied for the league lead with a 41% air yard share last season.
After an abbreviated offseason, second-year signal caller Drew Lock figures to continue to rely on Sutton, who defenses won't be able to zero in on quite as much.
T.Y. Hilton, Colts: Hilton may be a bit nerve-wracking after coming off a season in which he missed six games and was a part-time participant in four others. But entering a contract year with a clean bill of health and an upgrade at quarterback in Philip Rivers, Hilton has top-10 upside.
Rivers targeted Keenan Allen incessantly, and even in a down year in 2019, Hilton's air yard and target shares stood strong at 32% and 23%, respectively. Hilton is in a Thielen-like situation but is going at WR28 compared to Thielen's WR16.
Devante Parker, Dolphins: I'd be remiss if I didn't mention (nitpick?) some of Parker's red flags.
The Dolphins dropped back a whopping 713 times last season, the third-most, and Parker thrived off that volume despite being targeted less on a per-route basis (20%) than Preston Williams (23%), Jakeem Grant (22%) and Isaiah Ford (24%) while being matched by Albert Wilson (20%). And according to AirYards.com, Parker's RACR — which measures the ratio at which a receiver converts air yards to actual receiving yards — was similarly pedestrian at 0.67, the lowest figure among WRs who finished top-10 in yardage last season.
And as far as labeling his year-by-year production, bust still has a 4-1 edge on breakout.
That said, Parker's breakout did occur under a new coaching regime, and at 27, he's squarely in what are considered the peak years for a WR. Most importantly, there's no imminent threat to his 33% air-yard share from a season ago. And with a wide receiving corps made up mostly of players who are either hurt (Williams), replacement level (Allen Hurns), or subsist largely on gadgetry (Grant, rookie seventh-rounder Malcolm Perry and, to a certain extent, Wilson), Parker's 21% target share from a season ago actually has room to grow.
Parker's ADP is WR24, and he's often available in the sixth round.
Marquise Brown, Ravens: The Ravens have nowhere to go but up from a pass attempt perspective after spending most of 2019 blowing teams out: They attempted an NFL-low 440 passes in 2019. Lamar Jackson has also said he will run less.
In terms of the pass-catching pecking order, there's a gaping chasm between Mark Andrews, Brown and everyone else. And despite playing only 58% of the snaps as a rookie while battling injuries as a rookie, Brown's per-game share of air yards (23%) and targets (18%) were already on the cusp.
Brown is a great get at his WR33 ADP.
Deebo Samuel, 49ers: Samuel posted a promising 20% air yard share and 18% target share as a rookie, which improved to 22% and 20%, respectively from Week 10 on.
With Emmanuel Sanders gone, there's a major drop-off from Kittle and Samuel to everyone else. And even if Samuel remains on the low end of the thresholds, he can make it up on the ground. Samuel didn't fail to record at least one carry over his final eight regular and postseason games, rushing 15 times for 224 yards — good for an absurd 14.9 yards per carry — and two TDs over that span.
With an ADP of WR27 (74th overall), he often lasts until the seventh round.
Will Fuller, Texans (high risk): Fuller is made up of soft tissue that couldn't withstand a sneeze, but this is the type of player you take a risk on outside the top 30 WRs (his current ADP is WR34).
Even with Hopkins in the fold last season, Fuller maintained a 26% share of air yards and 19% share of targets. His average depth of target last year was 14.0 and hasn't dipped under 13.8 since Watson arrived on the scene.
If healthy — which is a colossal-sized "if" — Fuller will rampage through helpless secondaries and threaten for the league lead in air yards as Watson's top target. If Fuller misses time, Brandin Cooks inherits a poor-man's version of this upside — Watson is no Jared Goff.
A.J. Green, Bengals (high risk): Remember him? In case you forgot, he's the guy who has never averaged fewer than 37% of his team's air yards and 23% of it's targets on a per-game basis in any season.
I was all the way out on Green heading into last season, but a year off and a new quarterback could make all the difference. Assuming Green signs his franchise tender, he's a sneaky-good bet for Comeback Player of the Year at 14-1 at DraftKings [bet now].
From jump, Joe Burrow could very well be the best quarterback Green has ever had.
High-Upside Sleepers
Here are some more WRs to target as high-upside sleepers and values outside the top 40:
Henry Ruggs III, Raiders: Assuming Ruggs is healthy after injuring his leg, he's a good bet to slide in as the No. 1 receiver, which afford Tyrell Williams a healthy 32% air-yard share last season. Darren Waller's aDOT was only 7.3 last year, so Ruggs should be able to get his even if Waller continues to be used in the same manner.
Michael Pittman Jr., Colts: Even with Hilton locked in the lead role, there's the potential for separation between the team's No. 2 and everyone else: Parris Campbell lacks refined route-running skills, Jack Doyle will spend part of his time blocking and won't take up many air yards even if he gets a decent amount of targets (his average depth of target has never cracked 7 yards), and Zach Pascal is a No. 4 wide receiver type.
Even with Keenan Allen commanding 30% of Rivers' air yards last season, Mike Williams found his way to a team-leading 34%, and Pittman has similar upside.
Sammy Watkins, Chiefs: Watkins probably won't approach the 22% air-yard share and 19% target share from last season, but he's at least capable of doing so in the event of an injury to Tyreek Hill or Travis Kelce.
Watkins has also become the cheapest way to invest in Patrick Mahomes, save for Demarcus Robinson, who will probably be plastered to the bench for most of 2020.
Denzel Mims, Jets: Mims is 6-foot-3, 207 pounds and runs a 4.38 forty. He also possesses a 95th-percentile catch radius, and his closest comp is Chris Godwin, according to PlayerProfiler. It's not hard to envision Mims leading the Jets in targets and air yards this season.
Laviska Shenault Jr., Jaguars: A first-round talent who dropped into Round 2 after an injury impacted his combine performance, Shenault could easily earn the No. 2 wide receiver role in Jacksonville. The 6-foot-1, 227-pounder can also line up as a running back and is the type of all-around playmaker who offenses scheme the ball to.
Do Not Draft
Here are some WRs to avoid in the later rounds whom you may otherwise not have thought twice about selecting:
Sterling Shepard & Golden Tate, Giants: These guys and Evan Engram were rarely healthy at the same time, but at full strength, the Giants have five players — Shepard, Tate, Engram, Darius Slayton and Saquon Barkley — who can all command a 20% or more target share in a given game, making it difficult for two low aDOT guys such as Shepard and Tate to truly differentiate.
Year 2 breakout candidate like Slayton to be a true differentiator.
Jamison Crowder & Breshad Perriman, Jets: Crowder will get the targets but not the air yards; Perriman will get the air yards but not the targets. All will have to compete with a high-volume pass catching back in Le'Veon Bell, as well as two TEs in team wants to involve in Chris Herndon and Ryan Griffin.
I'd be more interested in Perriman if the Jets hadn't drafted Mims in Round 2. I'm not putting too much stock into Perriman's mini-breakout — it's not hard to post big numbers with Jameis Winston chucking the ball to everybody on both teams, and Mike Evans and Chris Godwin going down and leaving the team's entire air-yard share vacated. We're also talking about the same Perriman who caught 11-of-32 targets for 139 yards and one TD in his first nine games last season and owns a sub-50% career catch rate.
If you're going to throw a dart on this team, fade the known quantity and target Mims' untapped potential instead.
Robby Anderson & Curtis Samuel, Panthers: Anderson's deep-ball prowess is a poor fit for Teddy Bridgewater's underneath tendencies. Samuel managed to command a 30% air yard share last season, but did absolutely nothing with it before the new coaching staff promptly went out and signed Anderson for that role. Perhaps he will more effective in an underneath-type role.
Both are perfect examples of players who will have a couple good games but lack true WR1 upside.
Allen Lazard, Packers: Upon taking over as a regular in Week 7, Lazard commanded a modest 21% air yard share and 13% target share before sleep walking through the two postseason games with three catches for 36 yards on 47 routes. It's also not a great sign for the 6-foot-5, 227-pound Lazard that the one wide receiver of note the Packers added to the mix this offseason was the similarly big bodied Devin Funchess. Lazard is more of a core special teamer/WR4/5-type miscast as a starter (for now).
Even if Davante Adams were to go down, Lazard would struggle mightily as the focal point of the opposing defense. He has no business going at his WR63 ADP.
Dede Westbrook, Jaguars: Westbrook's aDOT has fallen from 12.3 to 8.5 to 6.6 over the past three years, which saps his fantasy upside even if he continues to catch four balls per game.
---
Best Ball Tight End Strategy
On only 26 occasions did a TE crack the 20-point mark in half-PPR a season ago, with 50% of those games came from just five players: Mark Andrews (4), Zach Ertz (3), Evan Engram (2), Austin Hooper (2), and Darren Waller (2).
In full PPR, Travis Kelce led the way with five 20-point games, followed by Andrews with four, and a host of players  — Ertz, Waller, Hooper, George Kittle, Tyler Higbee and Jared Cook — with three. Those eight combined to account for 59% of all 20-point PPR games registered by the position; Engram, Ryan Griffin, and Noah Fant were the only other TEs with more than one.
Still, the spread of big games is relatively flat among the top-10 TEs, which leads to the following takeaways:
The value of stud TEs lies in their floors, they're still giving you an outsize share of the production at the position.
The biggest edge is not simply having a stud, but pairing a stud with another top-10 option. The conventional wisdom is to deemphasize the position if you grab a stud early, but by landing two top options, you may find yourself controlling a quarter or more of the position's top scores on the season. This rings even more true in FPPC, where TEs are awarded 1.5 points per reception.
If you miss out on one of the stars, landing two low-end TE1s is key. If not, you'll have no shot at measuring up.
How to Approach TE in 2020
Travis Kelce, George Kittle, Mark Andrews and Zach Ertz are entrenched as the top four. Things get a bit dicey after that.
Evan Engram has a lot of competition for targets, Darren Waller could see less volume with Henry Ruggs in the fold, Tyler Higbee was a fantasy non-factor for four-and-a-half years before his five-game eruption to close out 2019, and Jared Cook salvaged a subpar target count (65) with nine TDs. Still, they make up much of the second tier of TE1s who can provide but don't necessitate passing on a potential alpha WR in the middle rounds.
The top player I'm targeting in that regard is Hayden Hurst — he stands out as the TE with the clearest path to high-end volume.
Austin Hooper ran a route on 80% of Falcons dropbacks per game last season en route to an 18% target share and 5.8 catches per game. The Falcons traded a second-rounder for Hurst, who blocked on only 1.9% of pass snaps with Baltimore last season, according to PFF. That makes it pretty clear the Falcons have a Hooper-like role in mind for Hurst, who could end up being this year's Waller.
In fact, I prefer Hurst even to Hooper himself.
In what could be a low-volume Browns pass offense — new head coach Kevin Stefanski coordinated a Vikings offense that attempted just 466 passes last season, third-fewest — Hooper could post similar market share numbers behind Odell Beckham Jr. and Jarvis Landry and still fall off in a major way. The Falcons offense he's coming from had 218 more pass attempts than Stefanski's Vikings last season.
I also prefer Hurst to players like Rob Gronkowski, Noah Fant and T.J. Hockenson, who also have ceilings in terms of reception volume.
As far as TE2 types, one way down the board that stands out is Eric Ebron, who is currently being drafted as the TE21. In that range, you're looking for the rare late-round TE who can give you more than one or two big games over the course of the season. Ebron is a year removed from a 13-TD season and joins a Steelers offense that led the NFL with 689 pass attempts in 2018 with a healthy Ben Roethlisberger.
---
Chris Raybon is a Senior Editor at the Action Network and finished No. 4 overall in FantasyPros' weekly rankings accuracy contest. He has watched every snap of every NFL game since 2010 — even the kneel downs. Follow him on Twitter @ChrisRaybon and read about how he quit his accounting job and got paid to watch sports.
How would you rate this article?
Sours: https://www.actionnetwork.com/fantasy-football/best-ball-draft-strategy-fantasy-football-sleepers-2020
Fantasy Football Best Ball Strategy
A lot of people choose not to do Best Ball drafts because they don't know what they are.
If they do know what they are, they don't want to draft a team they don't get to manage.
Where's the fun in that, right?
I know where the fun is. It's in winning easy money.
But Phil, how can I win and make money if I can't make roster moves all season?
I'm glad you asked. And I'll tell you. You win in Best Ball based on your roster construction. That's all Best Ball is. It's drafting, which is the most fun we get to have with our little hobby.
Best Ball is basically gambling. It's a roll of the dice. Once you let go of that team after the draft, you have no control of it the rest of the year. But if you do it right, your Best Ball drafts can be a nice way to pick up some extra money to soften the blow of losing your home league because your first-round draft pick blew out his knee in Week 1. I would never draft a standard league the way I draft Best Ball. It would be fantasy football suicide.
Before I go any further, I want you to know that if you're expecting a scientific breakdown of different drafting strategies and win rates, then you're reading the long article. In the immortal words of Baz Luhrmann, "The long-term benefits of sunscreen have been proved by scientists whereas the rest of my advice has no basis more reliable than my own meandering experience. I will dispense this advice now."
I have a home league of which I have been a member for 20 years. I love that draft. It's as fun as the entire season, but the problem is that I only get one of those drafts.
About 2 1/2 years ago I discovered the joy of Best Ball drafting. The site I use is BestBall10s. There you can jump into any league. You can have leagues that will draft almost immediately and you only have one minute to make your pick, or you can join drafts that slowly fill up and you can take four hours to make your pick and the time stops at 10 p.m. and resumes at 6 a.m. They are 12 team PPR leagues just like most of us play, and they have no kickers. You can play a league for as little as $5. They have options so that you can choose league settings that you're comfortable with. I go with the $5 leagues where the top three finishers win money. I choose the four hours per pick timer so I can research my pick instead of rushing and making a bad pick I'd regret. I go with the $5 leagues because it's like eating candy. When it comes to drafting, one is never enough is it?
Now before I go any further, I'll give you the reason that I'm writing this article. In my first year doing Best Ball drafts, I spent about $75 on 10 leagues. I won $225 back at the end of the season. Last year I spent $50 on 10 leagues and I won back $175. That's not a bad return rate. Hypothetically, if I invested 5 or 10 times what I do, I'd be taking home a cool grand or more each year. Maybe this is the year I chance it. I will only share my draft strategy with you if you promise not to join the same leagues that I'm in. My draft strategy is simple and it doesn't require you to do any math, except counting your winnings.
Best Ball Construction
In best ball, the idea is that you don't set a lineup. The highest-scoring players at each position of your roster of 20 will be the players whose points count towards your total each week. It's a league where your total points at the end of the year determine where you finish. Just like regular fantasy football, you'll have 1 QB, 2RBs, 2WRs, 1 TE, 1 Flex, and 1 Defense. If you wanted to draft one QB and 10 WR's, and one player at each of the other positions, you could do that. It would be stupid, but you could still do that. You start with a snake draft and your draft position is randomly decided by the computer.
The QBs are the thing: In traditional drafting, people wait on QB's because there's only a 10 percent difference in points between QB1 and QB12, or some such nonsense. That's generally true. With best ball drafting, you want to win with outlier performances.
There are certain QB's that have three or four outlier four TD games every year, right? Patrick Mahomes, Lamar Jackson, Dak Prescott, Russell Wilson, Kyler Murray, and Josh Allen are your most likely candidates this year, right? Those are the top six.
What if you drafted three of those top six? Chances are that every week you'd have a four-touchdown guy as your best ball starting QB. When you draft three top QB's in the first six rounds you are doing two things: You're giving yourself a four-touchdown floor from that position every week, and that's fewer high-scoring QB's that your opponents have to try and keep up with you.
Is it even possible to draft three of those guys? Yes, because most of the other drafters are still using the tried and true "wait on QB" strategy.
Grab a Top 4 TE: The tight end landscape is littered with inconsistency. Grab Travis Kelce, George Kittle, Darren Waller, or Mark Andrews. The difference in their scoring at that one-player position will give you an edge.
WR Depth: Yes, wide receivers do catch a lot of passes, but this year there is so much depth at the position that you don't have to go crazy on them early. If you can, try to pair at least one WR with each of your QBs. It doesn't have to be the number one receiver, but if possible, why not? In best ball where total points are the goal, getting the double dinger from having the QB/WR combo is always helpful. This year, if you're picking in the second half of the first round think of Davante Adams and grab Aaron Rodgers later in the sixth round. Or get Tyreek Hill in Round 1 and Mahomes in Round two.
RBs Are Not That Important: If you have one of the top three picks in the draft, sure, grab Christian McCaffrey or Alvin Kamara because they score the points of two players. Other than those two, there isn't another running back that gives you that value. Wait on RBs and grab the cheap backs later in the draft that will catch a lot of passes. Examples are Myles Gaskin, Nyheim Hines, JD McKissic, and maybe rookie Michael Carter.
Here is what my draft might look like through the first ten rounds:
Best player available, but avoid one dimensional RBs. Don't be afraid to grab Kelce/Hill here and Mahomes in Round 2.
Best WR or Mahomes
If Mahomes is gone, go with best QB or TE if you don't have Kelce.
Grab your second top QB like Josh Allen.
Get the best pass catching back or a WR if a good one has fallen.
Look at QBs like Dak, Russ, or Rodgers.
Best WR or RB
Second good TE like Tyler Higbee, Noah Fant, or Dallas Goedert
Best WR/pass catching RB.
Defense! Yes, this early get the best sacking defense out there, this year it's Pittsburgh. It doesn't hurt to have 10 points a week from a meaningless position.
It's that simple. Follow my ridiculous plan and enjoy the return on your investment.
Sours: https://www.forfantasysakeqc.com/2021/08/13/my-moneymaking-best-ball-strategy/
Similar news:
Fantasy Football Strategy: How to win your best-ball league
One of the best developments in the fantasy football world was the introduction of "Best Ball" fantasy football leagues where a roster is drafted, and then the software automatically fills the weekly starting  lineup with the highest-scoring players. No maintenance, no free agent worries – just draft your fantasy football team and watch how it plays out in the standings during the course of the season.
Best ball fantasy football leagues offer the same "practice" as a  mock draft, only with more serious team owners who have paid $5 to $20 (or more) to participate. These  drafts mirror what will happen in your regular leagues so it is a great way to get a feel for how players are being drafted. But this different flavor of fantasy football prompts different strategies in building a team and even more so in the later rounds.
Let's break down the positions to see how the strategy might change from what makes sense in a redraft, single-season, fantasy football league.
How to draft your best ball fantasy football team
Quarterbacks – The position serves up high-scoring players in all leagues, though the point difference may not be that great from, say, the third to the tenth quarterback. That prompts drafters to either bite the bullet and take Patrick Mahomes or Josh Allen in the first few rounds or waiting until mid-draft to begrudgingly select a quarterback who can still qualify as "good enough."
But the reality is that owning a top-scoring quarterback prevents the need to select from two similar players every week. If you own Mahomes, he starts in Week 1 and that never changes. Owning two middle-tier quarterbacks like Matt Stafford and Kirk Cousins means you have to guess who to start each week, and sometimes you will be wrong. Not so in Best Ball. Owning a top quarterback means a constant stream of good performances. But – if you get two or even three quarterbacks from the middle of the draft, getting the best score from the three each week just might be even more than a Mahomes or Allen. Plus, your team doesn't suffer when one quarterback is injured.
Running Backs – It doesn't matter what style of fantasy football you play. Running backs are always much-coveted. Owning three "starter-quality" backs is a great advantage depending on what else you gave up to get that. The biggest difference that the position has in Best Ball is that it can make even more sense to steal the backups from other fantasy team owners. Last year, only four of the Top-20 running backs played all 16 games. Even if only for a week or three, backups can contribute to your team.
Another strategy that works regardless of league style is to own at least one third-down back. The likes of Nyheim Hines, J.D. McKissic, or Boston Scott won't win your league, but they are injured less often and turn in moderate points every week. Ditto for the second back in a backfield committee like Gus Edwards, Malcolm Brown, AJ Dillon, and Kareem Hunt.
Wide Receivers – This is a position that can be treated much differently with good results. Rostering an elite wideout or two is a huge benefit no matter what league style is used, but mostly because you don't have to worry about selecting the three best receivers from the six on your roster every week. Owning half a dozen moderately-talented wideouts can be a weekly headache in standard league play. In fantasy football Best Ball format, it can be a blessing.
Since the top scorers automatically start each week, there is no such thing as too many middle-tier wideouts. And once the draft reaches the final rounds and all the consistently productive receivers are long gone, there is still value to grab. Look for the No. 3 wideouts that may only have three to five notable games a year. They will count for you, and none of their duds go against you. Guys like Quez Watkins, Darius Slayton, Michael Gallup, and Gabriel Davis can be hard to get right each week, but in Best Ball they will help and yet never hurt.
If you never drafted a rookie wideout in regular league play, it wouldn't hurt your team. In Best Ball, they can shine because their handful of great games benefit you and their flops are ignored. Rashod Bateman, Ronald Moore, Terrace Marshall, Elijah Moore, and Amon St. Brown offer much more in a Best Ball league format. Better yet, rookies typically improve as the season progresses.
Tight Ends – This is the one position that doesn't play out much differently than it does in standard league play. The reality is that there are an elite three tight ends every year, and then about three more with potential upside. And then there is the vast, unwashed horde of other tight ends. With wide receivers, you can cobble together an ever-changing set of moderately productive players that can compete against other teams with one or two elite wideouts.
In Best Ball fantasy football, you cannot find any two or three average tight ends that will combine to match what Travis Kelce or Darren Waller produce in any week. It pays to own a Top-3 tight end, or at least two others still in the Top-10 for the position because the production is so notoriously low for almost all other tight ends.
Kickers – You'll need two, and there is no rush. Even less so in this format that will pick the top score from either of your kickers. Don't overspend on this position.
Defenses – Given the year-to-year variation in the rankings for defenses, there isn't any need to get one early here. Almost all leagues use fantasy scoring rules that yield only a marginal difference between defenses. Grab two, make them in the Top-16 of the position, and you've done all you can.
Sours: https://thehuddle.com/2021/08/25/fantasy-football-how-to-win-best-ball-league/
14867
14868
14869
14870
14871