Black Book Vs Kelly Blue Book
Black Book Vs Kelly Blue Book Trade In Values
Is there a difference between Black Book Vs Kelley Blue Book trade in values? Are you looking to sell your vehicle or trade it in?
Keep reading to find out all about the 2 main sources for USED Car, Truck and other Vehicle pricing.
Kelley Blue Book
Black Book and more!!!
CAR DEALERS love to quote Blue Book this and Blue Book that, but what does it really mean?
You might hear things like
Blue Book Pricing
We sell below Blue Book
Get Blue Book value for your trade-in
---
BLACK BOOK vs KELLY BLUE BOOK TRADE IN VALUES

BLACK BOOK – OVERVIEW
Black Book is what dealers usually refer to when trying to figure out how much a used vehicle or trade in is worth. Black Book originally began in 1955 literally as a black book containing weekly car values for every vehicle and every region in the country. Today Black Book (https://www.blackbook.com) is available via the web or mobile through a paid subscription.
Black Book offers various paid subscription options. The main subscription that Dealers use includes trade in values and information on cars and light trucks. These vehicle appraisals help dealers calculate vehicle leases and used car and truck prices.
Four wholesale values based on condition: Extra Clean, Clean, Average and Rough
History Adjusted Valuations – a more precise way to appraise vehicles. Instantly understand the impact of a vehicle's history report on its value.
Four retail values based on condition: Extra Clean, Clean, Average and Rough
Three trade-in values based on condition: Clean, Average and Rough
Finance Advance™ value
Value adjustments for mileage and optional equipment
Value adjustments for region or state
Access auction sales data from over 162 auctions with our Complete Market Report (separate subscription required)
Over 32,000 used vehicle values for model years 1981- current.
Pull up to 1,000 valuations per month.
Black book offers subscriptions in both print and online and also via a mobile application. Mobile subscriptions start around $65 a month or over $700 annually.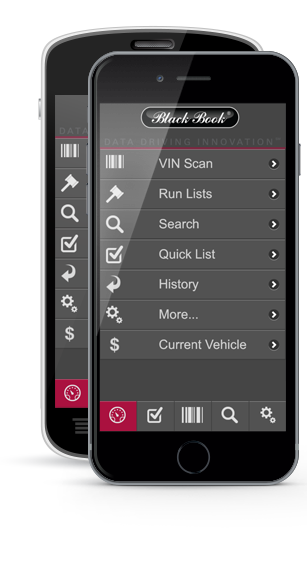 If you want to know what the dealers know when buying a used car, the Black Book mobile application is a great tool to use. Because they offer monthly memberships, it will not cost a ton to be really informed.
---

KELLEY BLUE BOOK – OVERVIEW
While Black Book is mostly used by dealers, Kelley Blue Book (Not spelled Kelly Blue Book without the "e") is mostly used by individuals looking to trade in or sell their vehicles. Since 1926, Kelley Blue Book has been one of the best-known names in the auto industry. Today, https://KBB.com or https://kelleybluebook.com extends the tradition, with trusted values and a reputation for innovation, including resources to help you research, price and shop for the car you've been looking for.
One advantage of using Kelly Blue Book is the service is free without monthly subscriptions.
Kelly Blue Book rates its used car evaluations as
Kelley Blue Book breaks it's pricing guides into 2 main categories which include the KBB New Car Guide and KBB Used Car Guide.
BUYING NEW
If you are in the market for a new vehicle, the KBB New Car Guide contains pricing information for the current model year including
MSRP (Manufacturer's Suggested Retail Price)
Dealer Costs
Extra Costs – includes other various costs (Example shipping costs)
Pricing Schedules – includes pricing for various options that buyers can select
BUYING USED
If you are in the market for a used vehicle, the KBB Used Car Guide contains pricing information for used vehicles made in the last 15 years. The Used Car Guide offers several different prices:
Retail Price – also known as the dealer price or what you could expect to pay at a dealer.
Trade-In Price – also known as the dealer trade-in value
Private Sale Price – Is the price for selling by owner. The Private Sale Price is almost always lower than the Trade-In Price and is a good estimate of what to expect to pay for or sell a used vehicle from a non-dealer.
The Used Car Guild includes various charts and tables for calculating price based on
Vehicle Condition
Car Mileage
Vehicle Options
If you are looking to buy or sell an older vehicle, motorcycle or RV, that information is published separately and may only be available in guidebooks and not via the KBB website.
Historically Kelley Blue Book gathered vehicle cost data information through vehicle auctions, which often can inflate the price compared to how Black Book calculates their trade in and used vehicle prices.
---
NATIONAL APPRAISAL GUIDES
Beyond both Black Book and Kelly Blue Book, another useful tool for figuring out vehicle price is NADA (http://www.nadaguides.com). National Appraisal Guides, Inc. is the largest publisher of vehicle pricing, information and tools for new and used cars.
BLUE BOOK VS BLACK BOOK | BEST ADVISE
As a rule of thumb Kelley Blue Book values are a pretty good indicator to use when buying vehicle from an individual or when selling a vehicle to an individual. The Blue Book values tend to be a little on the high side when buying used vehicles from a dealership or when trading in a vehicle.
Best advice is to do your homework and don't go into a buying or selling situation blind.
If you happen to be in the Wyoming or Nebraska neighborhood, check out out Fremont Motors for loads of new and used cars, truck and SUVs.
KELLEY BLUE BOOK Vs BLACK BOOK | FAQ
What Are Black Book Car Values?
Black Book Vehicle Pricing. The Black Book is what dealerships typically use to lookup pricing information about new, used car, truck, and recreational vehicle prices. Black Book updates the Dealer invoice and Manufacturers Suggested Retail Prices (MSRP) weekly. Dealers also use the Black Book loan values for finance purposes.
Black Book publishes weekly publications in print and online is still going strong today.
What Is The Difference Between Black Book and Kelley Blue Book?
As stated above, the Black Book is what dealers usually refer to when trying to figure out how much a used vehicle or trade in is worth. Consumers will typically use Kelley Blue Book values when estimating new and use vehicle costs.
Is Edmunds Or KBB More Accurate?
In realistic terms both Kelley Blue Book (KBB) and Edmunds give an approximation of vehicle value based on various sources. Both the Kelley Blue Book and Black Book are generally used when buying a car from a dealership.
What Is The Value Of My Car In Kelley Blue Book?
The Kelley Blue Book is a good estimation of what a car might sell for and how much it is worth. The price doesn't include warranties and other options that may increase the a cars value. Ultimately the KBB value is often used as a starting point for negotiation and not the final price.
What Does The Black Book Value Mean?
You can think of the Black Book values as an estimated wholesale value of a vehicle that dealers use to ensure profits when buying or selling used cars. From a consumer standpoint, a dealer will always look to make a profit, so you can expect to pay over the Black Book value when buying used and under the Black Book value when trading in or selling your vehicle to a dealer.
Sours: https://www.fremontmotors.com/black-book-vs-kelly-blue-book-trade-in-values.html
Are Kelley Blue Book Values Accurate and Reliable?
When buying or selling a used car, many people rely on the Kelley Blue Book (KBB), which has been around since 1926. One sign of its popularity: Roughly 20 million unique visitors per month log on to the Kelley Blue Book website.
Although automotive experts acknowledge that the Kelley Blue Book is one of the most popular and trusted guides in automotive pricing, the question remains: Is it accurate and reliable? Here's a look at how Kelley determines car pricing, an assessment of some issues consumers might encounter with KBB pricing, and a brief review of some of the top competitors in the industry.
Key Takeaways
The Kelley Blue Book—and its equally popular website—is one of the most trusted guides for automobile pricing, used by those who are buying or selling cars.
Kelley assesses the following values: private party value, trade-in value, suggested retail value, and certified pre-owned (CPO) value.
Kelley determines Blue Book values by analyzing pricing information from real-world used car prices, as well as industry developments, economic conditions, and location.
Potential problems with Blue Book values include a delay as price information is assessed, the consumer tendency to overrate the value of the car they are selling or trading in, and a mismatch between wholesale values listed by Kelley and the prices used by dealers, who access special industry-only pricing info.
How Kelley Blue Book Determines Car Values
Kelley Blue Book receives real-world used car prices on a daily basis from wholesale auctions, independent and franchised dealers, rental fleets, auto manufacturers, lessors, and private party transactions.
Kelley's proprietary algorithm analyzes pricing data along with historical trends, current economic conditions, industry developments, time of year, and location to determine Kelley Blue Book values.
That process results in the following values for used cars:
Private-party value refers to how much you will have to pay for a specific used car from a private seller.
Trade-in value is the amount you are likely to get from a dealer for a trade-in.
Suggested retail value refers to what dealers are typically asking for a specific used car.
Certified pre-owned (CPO) value tells us how much cars covered by the CPO program are worth.
Some Issues With KBB Pricing
Some factors that could affect the accuracy of KBB values are lag time, consumer bias, and mismatched data.
Lag Time
It takes time for data and analysis to make its way through KBB. Prices listed may not always reflect the very latest trends and economic conditions.
Consumer Bias
Most people think the car they are selling or trading in is in better condition than it really is. If you misjudge the condition of a car for trade-in or purchase, your expectations may not match the reality of KBB's valuation structure.
Mismatched Data 
Most dealers do not use KBB for trade-in (wholesale) values. Instead, many rely on National Auto Research's Black Book or the Manheim Market Report, neither of which is available to the public. More important, both tend to skew lower than KBB in wholesale pricing.
1926
The year Les Kelley, a Los Angeles car dealer, published the first Kelley Blue Book.
Solutions for Consumers
If you use KBB as a general guide and follow the suggestions below, Kelley Blue Book data can be very useful.
Print out Definitions
If negotiating to buy a used car from a private seller, show KBB's car condition definitions to the seller, especially if you believe the car is priced too high. 
Negotiate 
KBB's pricing structure tends to favor dealers, meaning listed retail prices can be higher than other guides. Start with the listed retail price and bargain down. 
Ask for Sources 
Be aware that insider guides like Manheim or Black Book tend to show lower wholesale prices than KBB. Ask about the source of the trade-in offer or wholesale price.
Consult Other Guides 
Consult one or more other websites or pricing guides to get an "average" for the vehicle you are trading in, selling, or planning to buy.
Since the three main consumer guides—KBB, Edmunds.com, and NADA—use different algorithms, your best bet is to check all three and calculate an average price.
Additional Resources
The following are several sources you can check for pricing and rating information before buying, trading in, or selling a used car.
Edmunds:This website offers an appraisal engine that includes five car condition categories compared with KBB's four. This can be helpful—or generate confusion—depending on how realistic you are about your car's condition. Many experts believe Edmunds' values are more accurate than KBB's. That's not always the case, of course, which is why getting several estimates and averaging still makes the most sense.
NADA Guides: One of the oldest guides, NADA guides were designed for dealer members of the National Automobile Dealers Association (NADA) trade group. NADA pricing is often higher than Kelley Blue Book since the algorithm has a standard that calls for all trade-ins to be in very clean condition. As a result, you may need to adjust NADA prices down.
J.D. Power: Although the ratings are only for new cars, the used car search provides dealer pricing based on ZIP code. This information could be valuable if you are planning to sell a car outright and want to know what typical pricing in your area looks like.
Consumer Reports: The well-respected, noncommercial (no advertising accepted) publication offers lots of information if you buy an online subscription, less if you don't. The website features general pricing on used cars, information on reliability, cars to avoid, and much more.
The Bottom Line
Kelley Blue Book is a very good resource, but it should not be the only one you consult. Although none of the top used car buying guides is perfect, when taken together—along with additional information gained from other websites and tools, such as auto loan calculators—they can provide reasonably reliable and accurate information for your used car transaction.
Sours: https://www.investopedia.com/articles/personal-finance/113015/are-kelley-blue-book-values-accurate-and-reliable.asp
NextAdvisor is not a licensed insurance company, agency or broker and we do not sell, solicit or negotiate insurance. Our content provides summaries of insurance providers and/or products that may not include all terms, benefits or limitations of such provider or product. Please consult a licensed insurer or producer regarding any insurance product. Our site may include links that take you to another website and result in us earning a fee. However, our compensation is never tied to whether you purchase an insurance product. For more information, please see our Advertising Disclosure and How We Make Money.
It's not just mortgages and refinancing booming right now. Add used cars to the list.
As of October 2020, used car values are up 15% compared to the year prior. With low interest rates incentivizing car buyers and car rental companies selling off inventory, there has been an increase in demand for used cars, driving up their prices.
If you're in the market to sell your car, there are several ways to find out what your car is worth, and there are a few different types of car values you should know.
Car Value Estimators and Pricing Guide
"Determining a used car's value is becoming ever easier, with lots of online tools, but some vehicles require more in-depth research as the market fluctuates quite a lot," says Bryon Dorr, editor-in-chief at Autowise, an online car blog.
The best way to find your car's value is to use an online estimator tool. These free resources allow you to plug in some basic information about your vehicle and get an instant value estimate. Here are some of the most popular sites:
Kelley Blue Book
Kelley Blue Book, commonly abbreviated as KBB, is a leading online car value estimator. It uses details about your car, like the make, mileage, and color, to determine the value. If you're thinking about selling your car, KBB will give you an instant cash offer based on the vehicle's value. You can also look at new and used car prices and even see vehicles for sale at dealerships near you.
Edmunds
Edmunds' car appraisal tool is a competitor to KBB, but it uses more in-depth criteria to determine your car's value, like whether the vehicle has been in an accident or has any cosmetic damage. On Edmunds' site, you can check out new car pricing and shop for used cars in your area. To help inform your car search, Edmunds publishes comprehensive vehicle reviews and long-term road test results.
(NADA) National Automobile Dealer's Association
Like KBB and Edmunds, NADA allows you to find your vehicle's value, but it uses slightly different criteria. NADA focuses on the vehicle's wholesale price, current market price, and the demand for cars in your area. NADA's car value appraisals tend to be higher than what KBB or Edmunds will calculate, which is something to keep in mind. NADA also offers a variety of vehicle comparison tools, but it doesn't have a used car marketplace.
Which Is Most Accurate?
Although there are several car pricing guides available, they're not created equal. That's because each car valuation site uses a different algorithm to calculate car value.
"KBB seems to be one of the most accurate and reliable valuation sites out there," says Andrew King, director at Jamjar.com, a leading UK car-buying comparison site. "KBB is able to use real-world used car prices, gathered on a daily basis from wholesale auctions, independent and franchised dealers, rental fleets, manufacturers, and other sources in order to give you as accurate a valuation as possible."
"For run-of-the-mill mass-produced vehicles, KBB is still the go-to for most people, although Edmunds is quite good as well," adds Dorr.
Pro Tip
To find the value of your vehicle, use KBB's online estimator. Be honest when disclosing information like your car's condition to get the most accurate number.
Experts recommend getting an estimate for the car's market value rather than the car's book value for the most accurate information. "Market values may be more useful for consumers because they reflect what people are willing to pay now," says Brian Savoy, senior manager of physical damage and estimatics at Metromile.
"Book values, such as NADA's 'black book,' are often used by car dealerships and may be affected by a lag in publish date with current market conditions or differences from wholesale pricing," Savoy adds.
Information You'll Need to Estimate Your Car's Value
Regardless of which car value estimator you use, you'll need to input some information about your vehicle. "Usually, the more questions you're asked, the more accurate your valuation will be, which means that you need to be as truthful and accurate as you can when answering them," says King.
Here is the information you will need to provide to get your car's estimated value:
Make, model, and year: First, you'll need to disclose the car's make, model, and year. Most valuation tools will also ask for the car's color, interior, and trim. All of this information can be found in the owner's manual if you aren't sure.
Features: Certain features and equipment can make or break the value of your vehicle. To get an accurate estimation, you'll be asked to make note of any special features or custom equipment. Some common examples are a heated steering wheel, leather seats, a custom sound system, and custom rims.
Mileage: If you've ever shopped for used cars before, you know mileage has a big impact on resale value. Typically, the more miles your car has been driven, the less it is worth. Your car's mileage can be found by reading the odometer on the dashboard.
Condition: The condition of your vehicle is another good indicator of its value. Some valuation tools will ask you to rate your vehicle's condition, using categories like excellent and average. To avoid overestimating your car's value, be honest when disclosing the condition and read the description of each category before choosing one.
Types of Car Values
There are several types of car values, and it's important to understand the differences before you use a car value estimator. Here are some of the values you might receive from a car pricing guide:
Trade-in value
"Trade-in value represents what a dealership may be willing to give you for your vehicle," says Savoy. "Like the used electronics market, the trade-in value can change based on the condition of your vehicle." The trade-in value is typically lower than the dealer value, even though they are related.
Private resale value
The private resale value represents the amount of money you could likely get by selling your car to another person directly. You can think of the private resale value as the price you would list your car for on a resale marketplace.
Certified pre-owned value
When you sell your car to a dealership, they will likely sell it as a certified pre-owned vehicle. That means the car has been professionally inspected and is covered by a limited warranty. The certified pre-owned value is often higher than the trade-in or dealer resale value.
Dealer resale value
"The dealer resale value points to the amount of money that they think a dealer would be asking for your used car. While this can't always be accurate to the dollar, it can give you a ballpark figure of how much a dealer might advertise it for," says King,
How to Compare Car Prices in Your Area
After getting a few car value estimates, it's a good idea to compare your car's appraisal to what the vehicle is being sold for in your area.
Look at popular used car marketplaces like Craigslist, eBay Motors, Facebook Marketplace, and Autotrader that advertise local used vehicles for sale. Start by searching for your car's specific make and model, with a similar model year and mileage. It doesn't need to be an exact match.
This should give you a good idea of what your car is actually worth. For example, if KBB estimates your car's value at $10,000 but used models in your area are going for less than $7,000, it's a good indicator of what your car will really be worth when you sell it.
Sours: https://time.com/nextadvisor/insurance/car/how-to-find-the-value-of-your-car/
"I needed to value my car," said Phyllis Hellwig. "So I did what most people do. I went online, logged onto Google and started searching. I typed in 'KBB,' 'Kelly Blue Book,' 'Kelley Blue Book used cars' and 'KBB vs NADA.'" Like many Americans, Hellwig has kept her current car longer than she had expected. When she bought her luxury sedan, she anticipated keeping it for about five years. That was a decade ago. Now, she wants to sell it and get a new car, and she's obviously considering using the craigslist cars listing.
This is happening all around the country. Americans are keeping their cars longer than ever before, and the average age of a car still on the road is approaching 13 years old. Currently, there's a growing gap between the prices of new and used cars, and according to the Wall Street Journal, used-car values have increased in recent years. More consumers are shopping for and buying used and pre-owned vehicles, while many are only interested in learning how to find off-lease cars only. According to the Wall Street Journal, "Used-car buyers are finding a growing selection of low-mileage vehicles that are only a few years old." But like many consumers in Hellwig's situation, determining the value of their current automobiles seems complicated. Looking for answers, they've checked car prices online at Kelley Blue Book (KBB), NADA, Edmunds, Autotrader and other trusted resources that address car values. But many questions remain, including:
To simplify the process, we've put together this guide on how to use Kelley Blue Book (KBB) and how to understand the value of your current car as well as the key drivers of car value.
What's My Car Worth?
The easiest way to learn the approximate value of a used car that you intend to sell or purchase is relatively easy. There are price calculators on kbb.com and other auto pricing websites that will ask you a few questions about the vehicle and then determine its value. People often check kbb vs nada. However, typing "value my car" into a Google search may not get you one simple price. Instead, you're going to encounter several different terms and numbers when establishing the value of used car or pre-owned, which can be confusing. Here's a short list of those important terms and their definitions that you're going to see on websites like Kelley Blue Book (KBB), NADA and others.
MSRP: These letters stand for Manufacturers Suggested Retail Price. It's also known as a car's Sticker Price. It's simply the price auto manufacturers like Chevrolet, Toyota or Mercedes-Benz, suggest the car dealer selling their products charge for a new car. Used cars do not have an MSRP. New car dealers, however, are independent businesses so they can price the cars and sell the cars for any amount they want. If the vehicle is in high demand it's possible the dealer will try to sell the car, SUV or pickup truck for an amount higher than the MSRP. This is unusual, however. Most new vehicles are sold for less than MSRP, as consumers and dealers expect to haggle the final price below the MSRP.
Invoice Price: Basically Invoice Price is what the dealer paid the manufacturer for a car, however, with manufacturer rebates and incentives the price is usually not the dealer's final cost. Any price paid to the dealer above invoice price is profit for the dealer. Invoice Price is sometimes referred to as dealer cost.
Transaction Price: This is the total selling price of any new or used car, including the destination fee and other charges. Tax, however, is not included. This is what you've agreed to pay for the vehicle. The average transaction price for new cars and trucks is now at an all-time high at just under $36,000, and that increase in new car prices had driven demand for used cars and off-lease vehicles.
Wholesale Price: This is what the dealership paid the previous owner of the vehicle for the used or pre-owned car, truck or SUV (plus any transportation, reconditioning and auction fees). If the dealership sells the vehicle for less than the wholesale price, it loses money on the deal. Every dollar you pay the dealership above the wholesale price for the used or pre-owned vehicle is profit.
Trade-in Value: Also known as trade-in price, this is the amount of money a dealer offers you for your used car or truck. It's usually less than you may be able to sell the vehicle for on the open used-car market through a private sale, which is when you sell the vehicle to an individual rather than a dealer. The agreed upon trade-in value is the same as the vehicle's wholesale price.
Blue Book® Value: Often referred to as the "book value," this phrase usually refers to Kelley Blue Book (KBB). Kelley Blue Book (KBB) has been providing new and used-car valuation expertise for more than 90 years.
Today, there are many such guides, including the Black Book, NADA Price Guide and others. These companies also put those used car prices online, where you can find dealer retail prices, private-party prices and trade-in prices on almost any used car. Car dealers often mention the "Blue Book Value" to establish the trade-in value of a used car or asking price of used cars on their lots. You probably want to keep this in mind if you're considering off lease only cars.
How Do I Calculate the Book Value of My Car?
The easiest way to establish the book value for your used vehicles is to log on to one of the websites mentioned above, including kbb.com and nada.com, and use a vehicle calculator. It will ask you a few important questions about the vehicle and then calculate the price or book value of the used car. Here are six easy steps to determining your Kelley Blue Book Value.
When you log onto kbb.com, at the top of the website's homepage is a large green button labeled, "My Car's Value." Click on that button and it will take you to a page that asks a few questions about your car, including the year it was manufactured, the make or brand (Chevy, Toyota, Mercedes, etc.), model (Tahoe, Camry, C300, etc.) and current mileage. This is easy, as Kelley Blue Book (KBB) supplies drop-down menus with the most common choices.
Once you've completed the information, click on the "Next" button and the website will ask you for your zip code to establish your location. This is common as the values of used cars can vary from town to town or from state to state. Typing in your zip will assure an accurate value for your vehicle.
After that, kbb.com will ask you for the "style" of the car, SUV or truck, which may include a trim level (LX, EX, etc.) and possibly engine size (2.0-liters, 3.0-liters, etc.). Again, Kelley Blue Book (KBB) supplies you with the most common answers, so it's hard to make a mistake.
After that, you can add your car's optional equipment and Kelley Blue Book (KBB) will ask you for your car's color and condition. Most people think their car is in better condition than it really it. It's best to be honest about the condition of your vehicle to get a proper valuation. Most cars are in "good" condition according to kbb.com.
Here come the prices. For example, according to kbb.com, a 2011 Audi Q5, which has been driven 54,000 miles and is estimated to be in "very good" condition, has a trade in value of $14,569. However, Kelley Blue Book's easily understood pricing graphic also points out that the range in my area is $13,244 to $15,893.
On the upper right of the page is another button labeled "Private Party Value," which estimates the price the owner can get for the car by spending the time and effort to sell it to another individual instead of trading it in to a dealer. These prices are almost always higher — and that's true for the Audi Kbb.com says it has a private party value of $15,984 and a price range of $14,514 to $17,463.
Kbb.com also offers other helpful calculators, including a loan payoff calculator, as well as calculators for auto loans, car insurance and the 5-Year Cost to Own expense on most vehicles, which includes fuel, maintenance and other ownership expenses. Kelley Blue Book (KBB) and most other car websites also offer listings of dealer inventory and pricing specials, car reviews, certified used-car listings and monthly payment calculators and other features to help you finance a vehicle.
What is the Kelley Blue Book Price for My Car?
Kelley Blue Book (KBB) will offer you two different values on your car, Private Party Value and Trade-in Value. The Private Party Value is a fair price for your car when you're selling it to an individual instead of a dealer. The Kelley Blue Book Trade-In Range is what a consumer can expect to receive for their car on that particular week when selling it to a dealer. Any price or price range supplied to you by Kelley Blue Book (KBB) or any other online pricing calculator, including those from NADA and Edmunds, is an estimate of your car's value. It's a guideline. A suggestion. This is why Kelley Blue Book (KBB) always supplies you with a price range in addition to its estimated price of your vehicle. Remember, the trade-in value of your car is always going to be lower than the private party sale value. This is because the dealer paying you for the trade-in will then re-price and then resell the car to someone else for that higher value, creating the dealer's profit less any costs for reconditioning, smog and safety. Despite this, many people trade in a vehicle to save time and effort. For most consumers, it's just easier to trade in your used car when buying a new one instead of learning how sell a used car online and placing classified ads for the vehicle on craigslist and other websites. Once you have the prices for your vehicle, you can quickly test that information in the real world. Visit a local dealer with your used car and ask for a trade-in value on your vehicle. If there's a Carmax in your area, you can arrive unannounced and get an offer on your vehicle painlessly and with no obligation in about 30 minutes. The offer is good for seven days — whether you buy another car or not. If you've decided to sell your used car on your own looking for the higher private party price, take a couple of weeks and test the market in your area. Place a couple of ads with the Blue Book Value and put it out there on social media. See if there's any response. Keep in mind that any used-car buyer will expect the ability to haggle on the price a bit.
Where Does KBB Get Data for My Car?
Many consumers assume Kelley Blue Book (KBB) and its website kbb.com are in the business of selling cars, but that's not true. Kelley Blue Book (KBB) is in the data business, and the kbb.com pricing tools reflect that data gathered, which includes actual dealer sales transactions and car auction prices. The data is then adjusted for seasonality and market trends as well as your geographic region, and the pricing information is updated weekly. Many of kbb.com's other features, including its reviews, dealer inventory, dealer pricing specials, certified used car and pre-owned listings and monthly payment and finance calculators are also updated regularly. Some are even updated daily to keep the information fresh. Kelley Blue Book (KBB) works with many car dealers and used car auctions around the country that supply the company with their latest used car sales. The information includes the vehicle's specs, optional equipment, color and final sales price. Much like Google and Facebook, Kelley Blue Book (KBB) gathers that data and then uses a unique algorithm to sort and organize the information, filtering it down until it is useful to you. That's how Google offers you the best results for your search inquiry on any given topic and it's how kbb.com and other online automotive pricing services like NADA (National Automobile Dealers Association) calculate the value of your used car. Kelley Blue Book (KBB) also has automotive analysts that are experts in the market and adjust the algorithm.
Why are KBB and NADA Car Values Different?
Although many of the online automotive pricing websites use similar data to calculate the value of your used car, the price will vary from website to website. This is the result of each using a different algorithm as well as unique methods for sorting that data.
What Affects the Value of My Car (i.e., engine, cosmetics, etc.)?
The value of any used car or truck is primarily determined by its condition and mileage, however, the optional equipment on a vehicle also plays a factor, as well as its color and geographical location.
Mileage: The lower the mileage on a vehicle the more valuable it is. But condition goes well beyond the car's odometer reading. And condition is subjective, which is why used car values are not an exact science. Condition is a judgement on the part of both the seller and the buyer, and sometimes the two parties see the vehicle differently.
Condition: Any used car will show some wear and tear as its gathers minor scrapes and stone chips in the paint and other minor imperfections over the years of use. But some cars lead harder lives and their conditions show it.
Even cars with low miles can have rust, torn upholstery, dents, a history of accident damage, broken air conditioning and other non-functioning features. If that's the case, the vehicle is less desirable than a similar example in better condition and the damage will negatively affect the car's value.
Modifications: Aftermarket wheels, body kits, custom paint, dark window tint and other personalized changes can make a vehicle worth less money as they limit the appeal of a vehicle for a greater number of buyers. This is also true of cars with manual transmissions. Cars with automatic transmission are usually worth more.
Paint Color: Automakers always offer the basics that never go out of style, including black, white and red. But opt for that trendy new color and it may adversely affect the value of the car a few years down the road.
Vehicle Location: Some cars are just more popular in certain, towns, cities, states or regions. Mid-sized family sedans are universally popular, but some brands and models are in higher demand in certain regions.
Also, sports cars are usually more popular in warmer states and along the coasts; convertibles are in higher demand during the summer. Buyers in colder snowy areas like the Midwest and northeast like four-wheel-drive trucks and SUVs. The car value calculators on most car pricing services like Kelley Blue Book (KBB), NADA and others take this into account when you ask for it to "value my car." Hopefully, this information has helped you better understand the processes, the players and the tools available to you while establishing the value of your car. Now that you know how it all works, it should be an easy and stress-free experience.
RepairSmith RepairSmith is the easiest way to get your car repaired. For the first time, car owners can choose to get their car repaired in their driveway or at one of our certified shops.
Sours: https://www.repairsmith.com/i/blog/kbb-vs-nada-whats-my-car-worth/
Values nada book
The Difference Between the Kelley Blue Book and the NADA Guides Car Price
What's the Difference Between the Kelley Blue Book and the NADA Guides Car Price?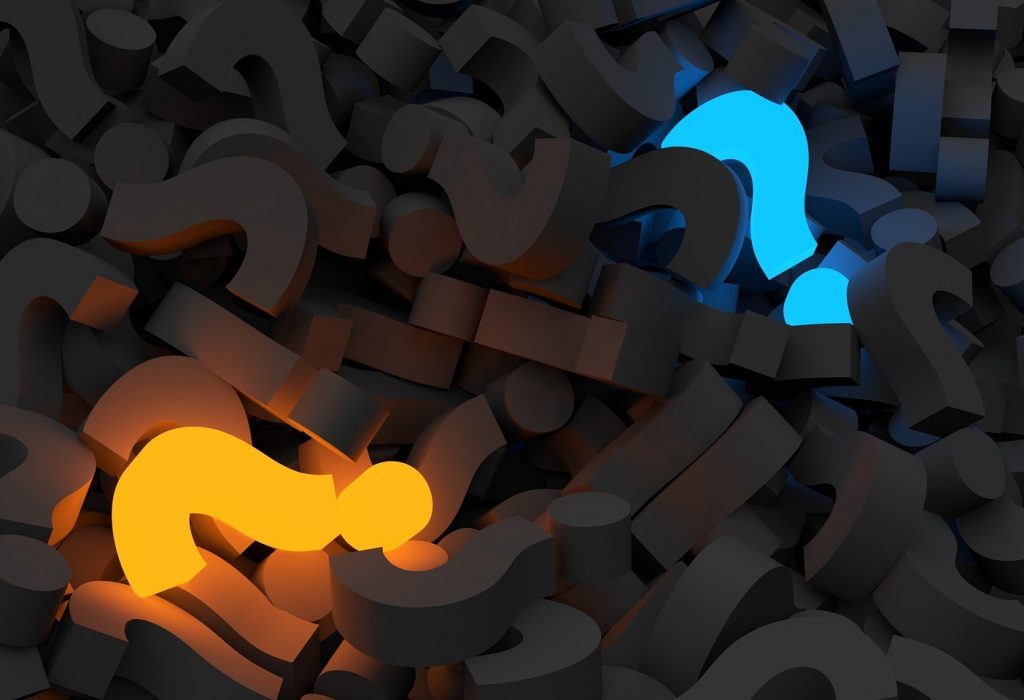 When selling, trading or buying a used car, people mainly rely on either of these two resources: the Kelley Blue Book or the NADA Guides. Both are among the most trusted guides in automotive pricing and recognized as the leading publications in the auto industry.
However, discrepancies aren't uncommon for both guides. They tend to come up with different values despite calculating the same vehicle with the exact specs and features. Because of this, many car buyers and sellers often ask, "Which guide is more reliable?"
To help you out, we're providing you with a brief overview of the two auto price publications. More importantly, we'll be pointing out the differences between the two.
Kelley Blue Book
Many of you are probably already familiar with the Blue Book, otherwise known as the basic pricing bible of the auto world. The Blue Book is available in bookstores and can also be accessed online, making it more convenient for consumers and dealers to seek out cheap deals and match prices.
Published way back in 1926, the Kelley Blue Book has been the go-to-choice for both car sellers and buyers. Information is gathered primarily from wholesale auctions throughout the United States. Other sources of pricing reference include manufacturers, franchised and independent dealers, private parties, and rental fleets.
One of the reasons why it has become a popular pricing tool is due to its simple set of criteria to determine a vehicle's value. The criteria include the car's condition, warranty, popularity, and local market conditions. Vehicle conditions are rated as excellent, good, fair or poor.
Car prices here are found to be consistent among dealerships across the country, which means that one can easily compare the prices of an automobile from a certain state to that from another.
NADA Guides
Just like the Kelley Blue Book, the NADA Guides is well trusted by hundreds of thousands of dealers and consumers in all parts of the country. The NADA Guides was introduced to the country in 1933, just a few years after the publication of the Blue Book.
Designed for dealer members of the National Automobile Dealers Association (NADA) trade group, the guidebook uses actual retail sales data as they recognize the huge differences in the appraisals of certain vehicles.
Many dealers and trade professionals often refer to the NADA Guides as well as auction details when trying to determine a ballpark figure. In calculating the value of a particular vehicle, NADA uses three criteria: local market demand, wholesale price, and real-time retail market prices.
Differences between KBB and NADA
The main difference between the NADA Guides and the Kelley Blue Book is their method of computing a vehicle's value. Whereas KBB focuses on condition, mileage, popularity, and features, NADA places more importance on the car's wholesale price.
Another difference is data gathering. The Blue Book mainly depends on car auctions to determine pricing while NADA uses actual records collected from retail sales.
Also, NADA lists relatively higher prices, with the assumption that all vehicles are in great condition. For this reason, some believe that Kelley Blue Book is the more accurate guide between the two. On the other hand, some dealers see KBB prices as a bit overinflated, leading them to rely more on the NADA guidebook.
While both guides serve as good starting points for negotiations, it's important that you don't solely count on them alone. Make sure that you also consult other guides or ask for suggestions from car pricing experts if necessary.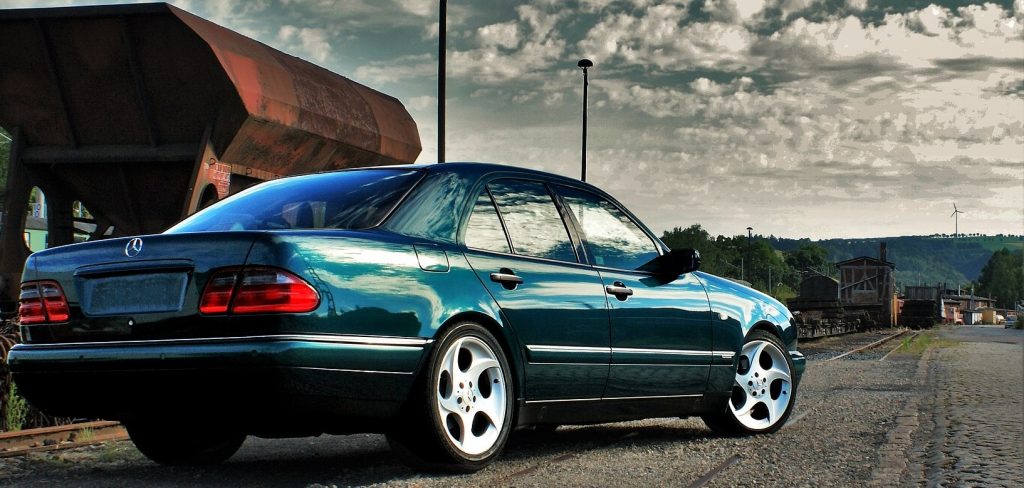 Make an Impact in Your Community with a Car Donation
Are you planning to sell your old car? How about donating it to us at Goodwill Car Donations instead? That way, you avoid the costs and hassles associated with reselling an old vehicle yourself. At the same time, you'll be helping provide life-transforming benefits to persons with disabilities and other disadvantages in your community.
Goodwill Car Donations serves as the online vehicle donation platform for the various Goodwill nonprofit organizations all over the country. We sell via auction all donated vehicles we received and use the proceeds to support the Goodwill organizations in your area that cater to all disadvantaged individuals.
These IRS-certified 501(c)3 Goodwill nonprofits use the funding to sustain their delivery of essential services to your community such as skills and job training, career development and placement, scholarships, youth employment, livelihood, disability benefits support, and other community-building support services.
Those who take advantage of our job training programs are taught skills best suited for them, enabling them to qualify for stable and decent jobs. Hence, thanks to the vehicle donations we receive, once idle and dependent individuals become financially independent and productive workers who can now take care of themselves and their family and contribute to the growth and progress of your community.
Of course, we won't be leaving you empty-handed after you made your donation. A few weeks after we sell your vehicle, we'll be sending you via postal mail your 100% tax-deductible sales receipt. This serves as your ticket for claiming your tax benefits when you file your itemized federal income tax return.
Interested to learn more about our work? Curious as to what vehicles we normally take? Visit our FAQs page or give us a call at our toll-free hotline 866-233-8586. For inquiries, you can also contact us online.
You can make your car donation by either calling us directly or filling out our secure online donation form here.
Ready to Transform Lives?
Are you ready to turn your old and unwanted vehicle into a source of life-transforming benefits for the disadvantaged folks in your community? Get in touch with us now at 866-233-8586!
Sours: https://www.goodwillcardonation.org/blog/whats-the-difference-between-the-kelley-blue-book-and-the-nada-guides-car-price/
24. Calculate Book Value with Preferred Stock
"Blue Book pricing!" "We're selling below Blue Book!" "Get true Blue Book value for your trade-in!" Whether you're buying or selling a car, truck or SUV, you can't get away from what we'd call Blue Book mania. At one time the Blue Book value was a used car insider's term like 'cream puff' or 'cherry', but today the phrase is, uh, all over the lot.
The Kelley Blue Book has become one of the major merchandising devices of modern vehicle selling. From used car lots to new car dealers, they all claim to sell cars at or below Blue Book while buying your trade-in well above Blue Book!
What, actually, is a Blue Book? Who started this whole arbitrary pricing bible? How accurate are they and how do they get their numbers? Most importantly, do they provide truly valuable information to help you get the best deal, whether you're buying or selling new or used?
Read More
Used Car
Book Values by Make
Car Values News & Advice
1 day agoOfficial
2 days agoFeatured
Oct 8, 2021Report
Sep 29, 2021Featured
Sep 20, 2021Official
Sep 20, 2021Study
Sep 15, 2021Report
Sep 7, 2021Featured
Aug 18, 2021Featured
Aug 11, 2021Report
Aug 10, 2021Report
Aug 3, 2021Featured
Jul 26, 2021Official
Jul 21, 2021Report
Jul 21, 2021Report
Jul 20, 2021Featured
Jul 14, 2021Chicago
Jul 13, 2021Official
Jun 30, 2021Report
Jun 23, 2021Report
Sours: https://www.autoblog.com/car-values/
You will also like:
Give your clients access to the most trusted data in the business
By partnering with us, you will be giving your clients access to the most objective, unbiased and accurate data in the industry. Reach out to one of representatives today.
As a partner you will have access to:
Complete vehicle data– Get auction, trade-in, loan and retail values for used vehicles as well as comprehensive vehicle descriptions, residual values, historical values, VIN decoding capabilities and more.
Exclusive AuctionNet® data– Wholesale transaction data featuring more than 500,00 new records each month representing more than 80% of the nation's auction activity.
Exclusive J.D. Power PIN (Power Information Network®) data– 100% pure retail transaction data based on more than 294 million new and used vehicle sales.
Integrated data solutions– Integrate our data into your own system, websites and applications via a wide selection of advanced developer tools.
Sours: https://www.jdpowervalues.com/
20789
20790
20791
20792
20793