Alright, after months and weeks of eagerly waiting for the CM12s Android 5.0 Lollipop update here were are finally at the moment where Cyanogen has released the CM12 Lollipop and OnePlus One will be the FIRSTphone to receive the OTAs officially. Last morning Carl Pei, the CEO of OnePlus tweeted that the rollout would start soon as the ROM went thru certification.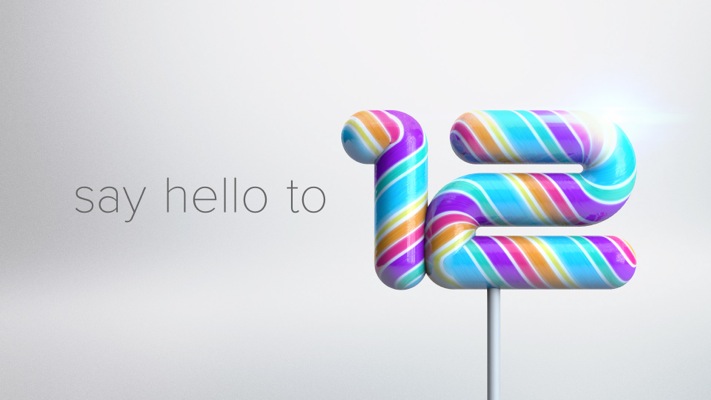 While there is no specific logic that we know of which is followed for the OTAs to be pushed, lots of Indians have received it as promised by Carl and Vikas the Indian GM of OnePlus. We know you would be very eagerly waiting for the update to arrive at your device but in case you are short of patience and want to go full throttle on the Android Lollipop you've been wanting to taste for so long, we have some good news for you! Using the following instructions, you can get your OnePlus One onto the CM12s, and believe us, it is a breath of fresh air with lots of improvements like App Themer and such. CM12s has adopted lots of things from the official Android Lollipop and folks who've been on the CM12 nightlies have been giving good reviews on it. Alright, enough of talking let's roll you down to the instructions.
Note:
Make sure your phone is charged
Proceed with extreme caution and follow each step correctly.
Back up all of your data (just in case, and always safe to be cautious than sorry!)
Guide to Update OnePlus One to Cyanogen OS 12 Lollipop OS using Stock recovery
Requirements – OnePlus One running stock recovery and stock ROM
Step 1: Download the official CM12s ROM for OnePlus One "cm-12.0-YNG1TAS0YL-bacon-signed.zip" from one of the mirrors below:
Step 2: Copy the downloaded file onto the device memory – suggest you copy it into the root folder
Step 3: Flashing the OTA using Stock Cyanogen recovery
1. Turn off your device
2. Reboot into stock recovery – Press and hold the Power+Volume Down rocker and release once you see the OnePlus logo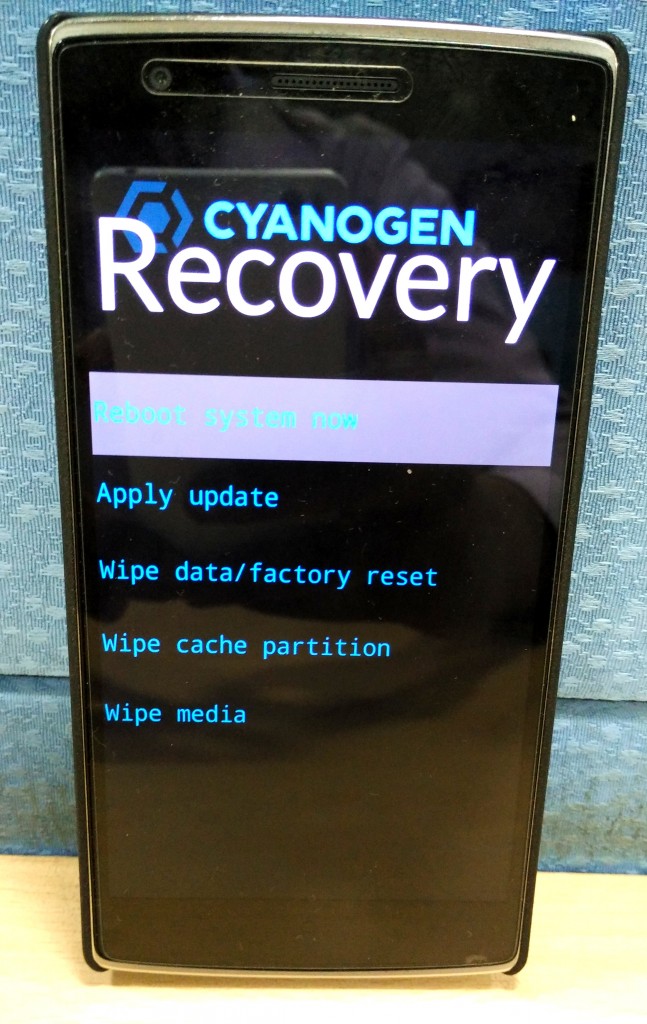 3. Select Apply Update (Tip: Use volume buttons to navigate and Power key to select)
4. Select Choose from internal storage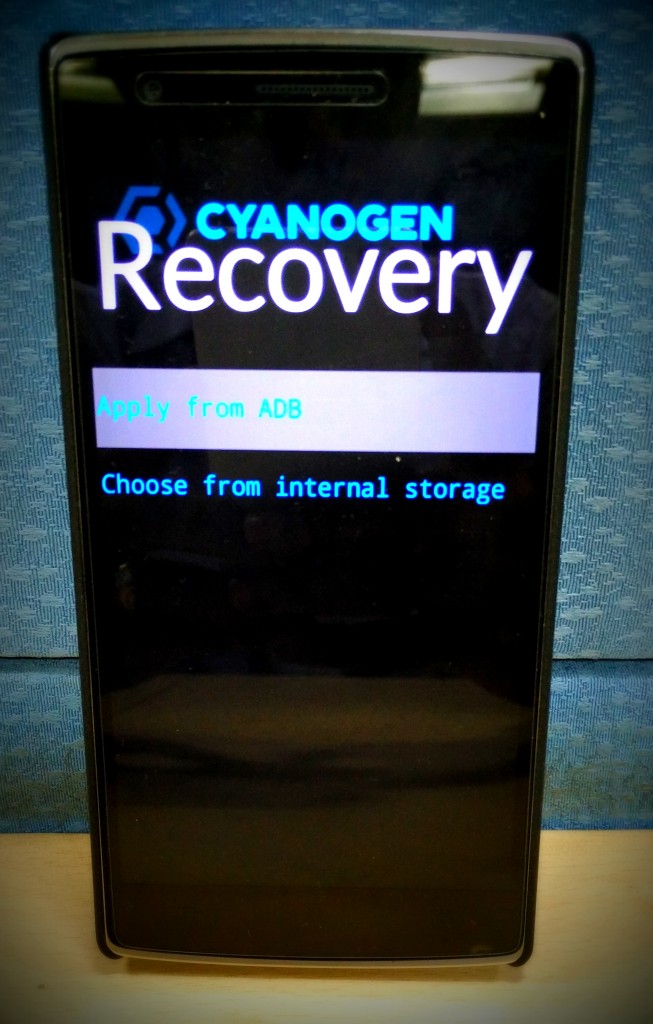 5. Select '0/' which is the internal storage
6. Select the file "cm-12.0-YNG1TAS0YL-bacon-signed.zip". The ROM will be flashed and you should be seeing the Android Bot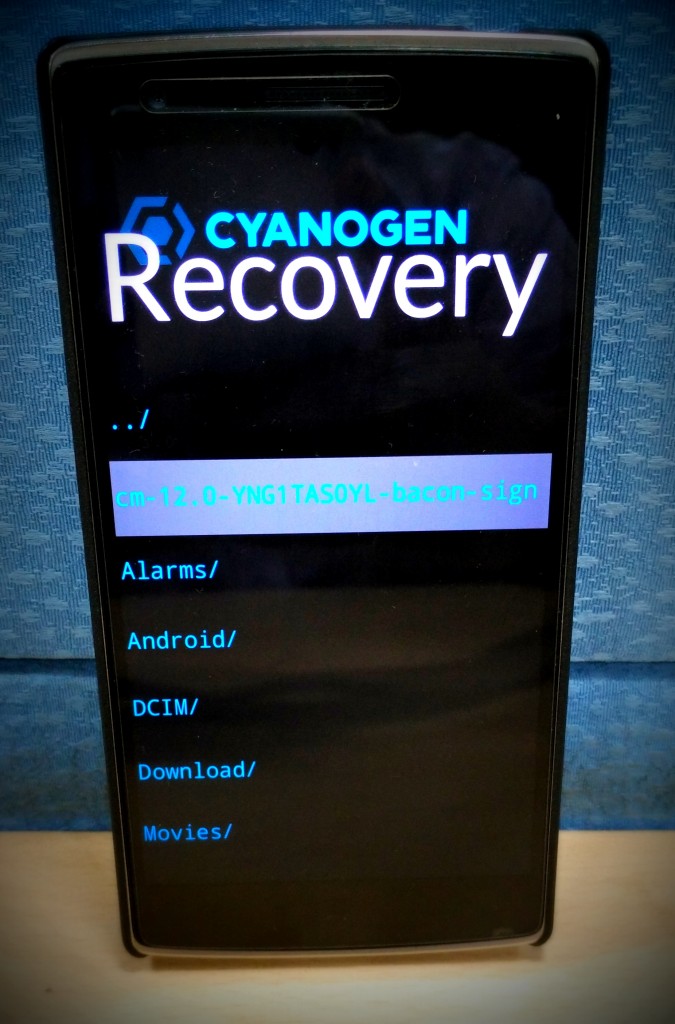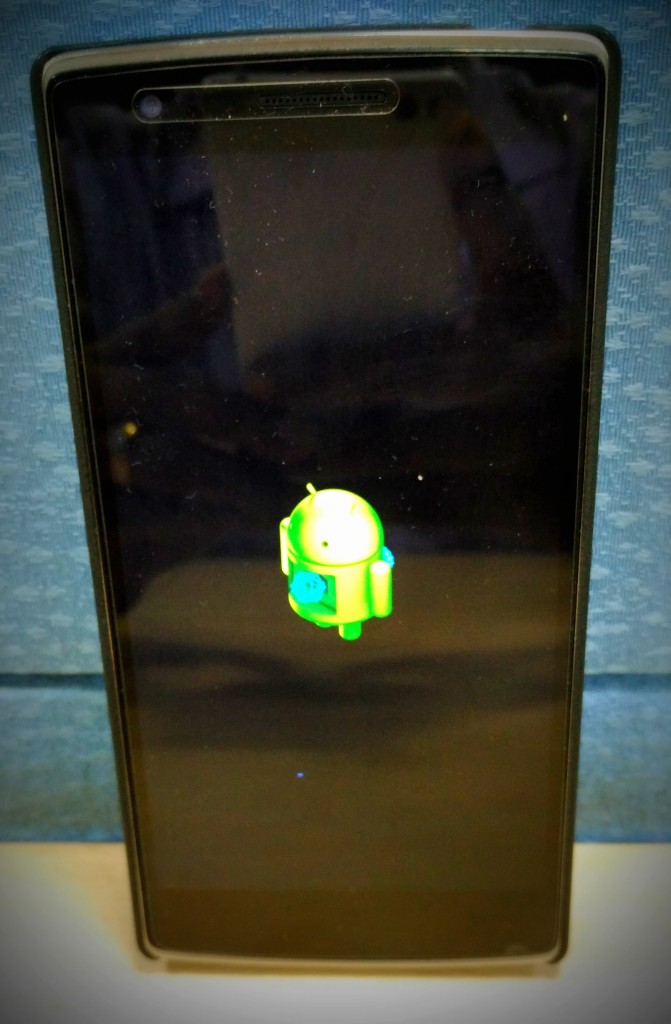 7. Once installation is over, go to the main page and 'wipe cache partition.'
8. Then select Reboot system now
Once booted, you should be seeing the new Cyanogen logo – Voila! you're now on the CM12s Android 5.0.2 Lollipop OS on your OnePlus One.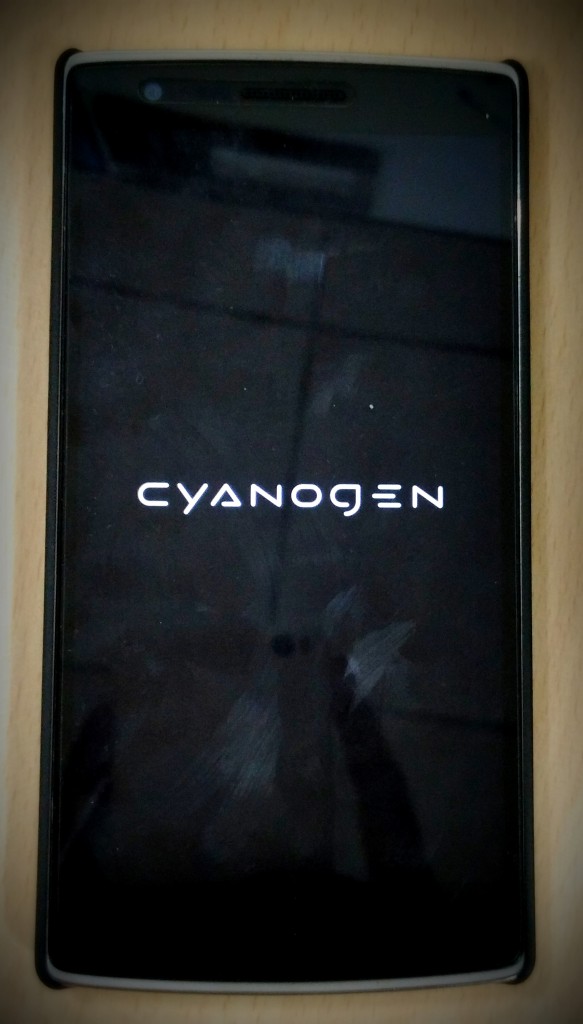 How to Update OnePlus One from Oxygen OS to Cyanogen OS 12 using TWRP
A lot of OPO users are confused as to whether it's possible to update to CM12 from Oxygen OS using TWRP recovery or not. In case you use the wrong file or firmware you may brick your device if you're upgrading from Oxygen OS to CM12s. But the below procedure lets you directly flash CM12S from Oxygen OS without the need to downgrade to CM11s first. Follow the steps carefully:
Note: The below method will WIPE all your apps, settings, contacts, messages, etc. but the data on your internal SD won't be affected. So, make sure to take a backup.
It is meant for OnePlus One users who are currently running Oxygen OS and want to update to the official CM12 ROM. (You can use it if you've CM nightly or any other custom ROM installed as well.)
Requirements – Unlocked Bootloader with latest TWRP 2.8.6.0 custom recovery installed
1. Download CM12 Full ROM. Official Link – http://builds.cyngn.com/cyanogen-os/bacon/12.0-YNG1TAS0YL-bacon/2263178b74/cm-12.0-YNG1TAS0YL-bacon-signed.zip
2. Transfer the file to the root directory of your phone's internal storage.
3. Reboot into TWRP recovery – Press and hold the Power+Volume Down button simultaneously and release once you see the OnePlus logo.
4. If running Oxygen OS – Select Wipe > Advanced Wipe > Select "Dalvik cache, System, Data and Cache". Then swipe to wipe.
If updating from CM12 nightly –  Select Wipe and then 'Swipe to factory reset.'
5. Go back to the Home screen, select Install and then choose the "cm-12.0-YNG1TAS0YL-bacon-signed.zip" file that you transferred in step #2. Then Swipe to flash.
6. Once installation is over, Reboot System.
That's it! Wait for a while to let the phone boot for the first time with fresh-looking CM12 OS. 🙂
Here are few screenshots: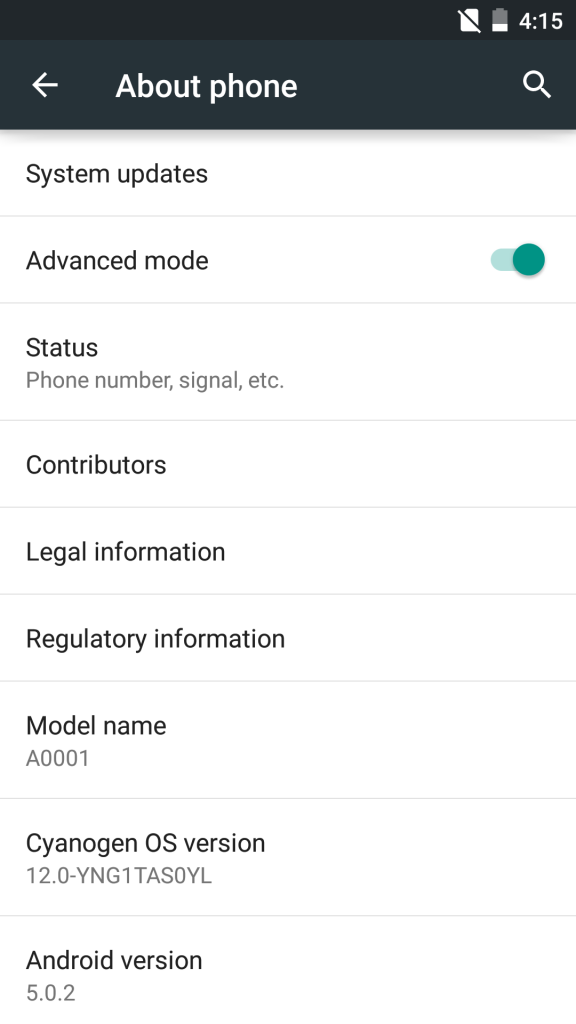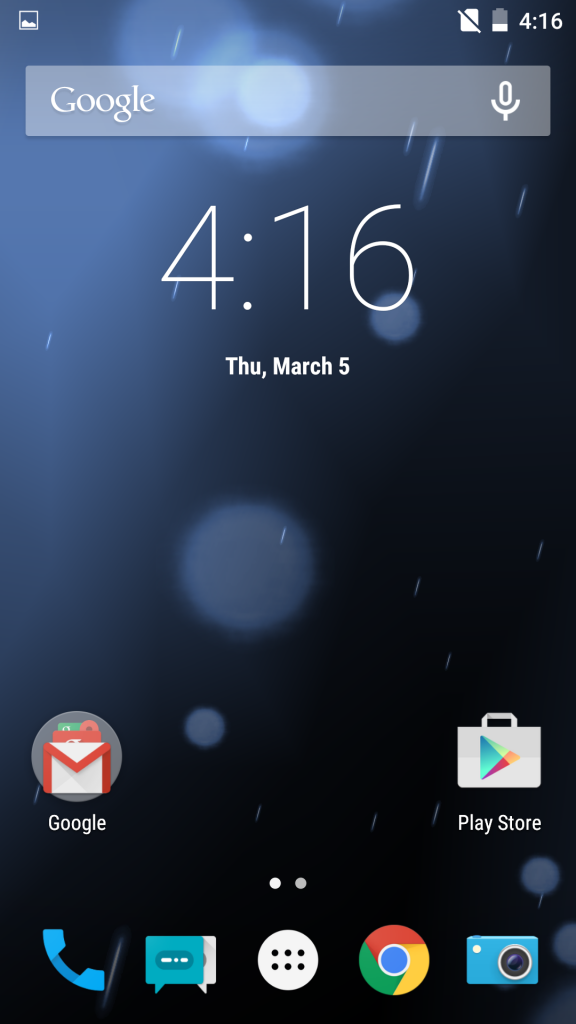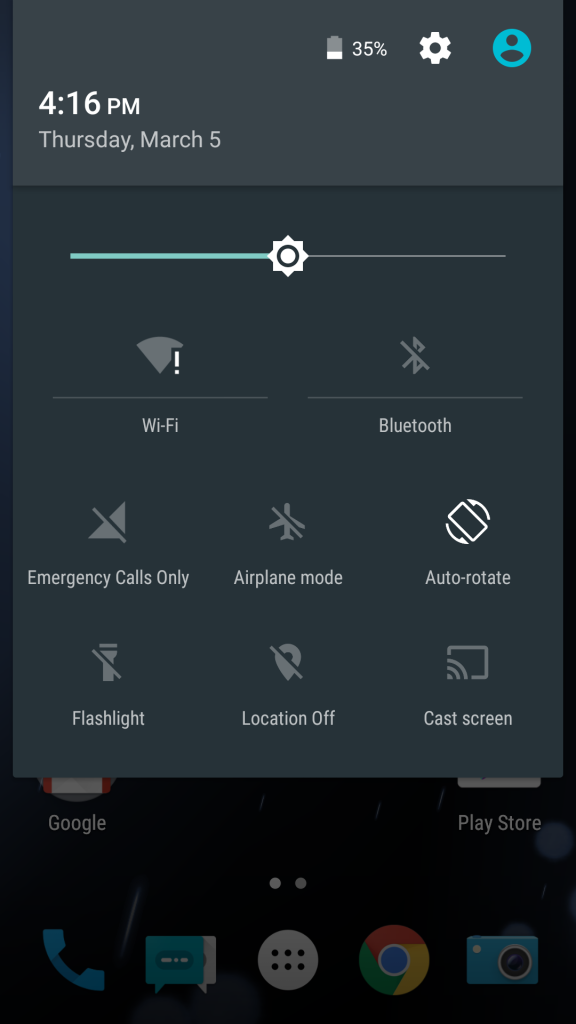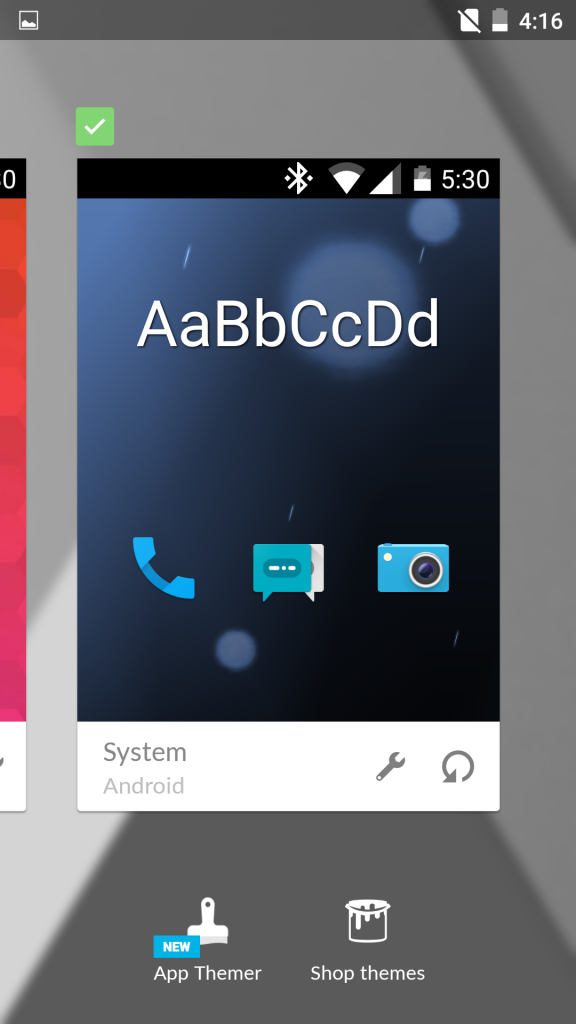 Here are the AnTuTu scores – we are happy to report that the scores are 2-3K more than what we got on the CM11 44s which was around 45-46K range for our device: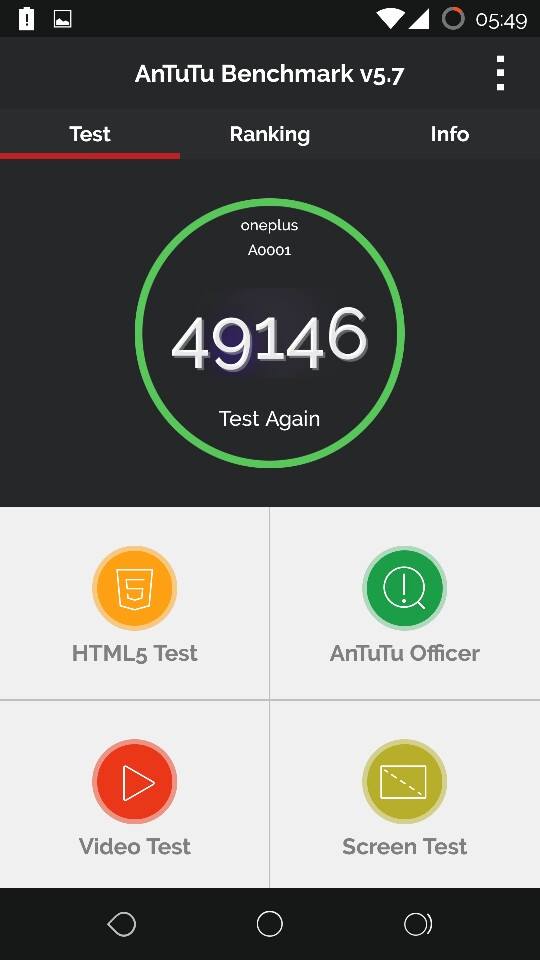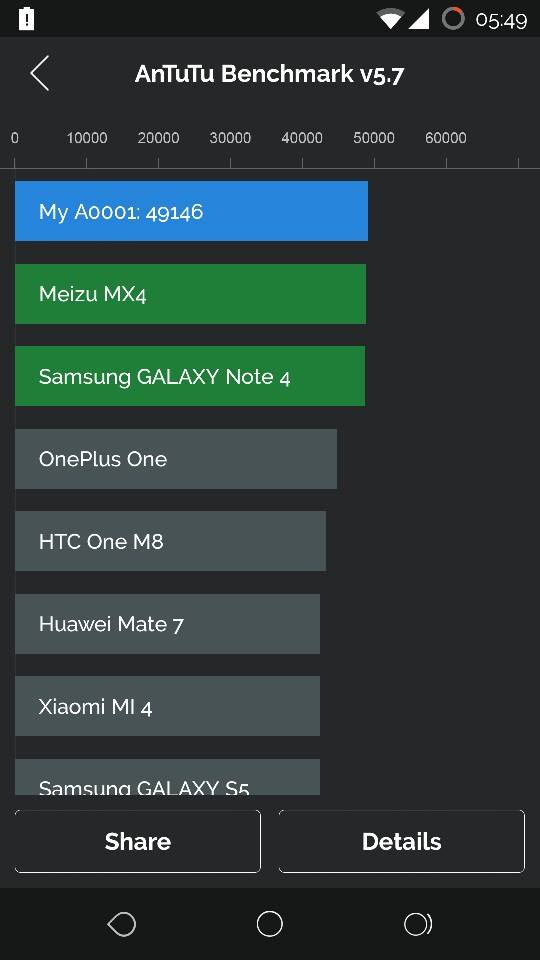 We will be using the device for a week or two and come back with details on performances like battery, gaming, and the overall UI. Stay tuned! In the meanwhile, if you have any questions do let us know. 🙂
Also Read: How to Unbrick and Restore OnePlus One to Cyanogen OS 12 Stock Firmware [Fastboot Method]
Tags:AndroidGuideLollipopNewsOnePlusOxygenOSTutorials
Sours: https://webtrickz.com/guide-to-update-oneplus-one-to-cm12-lollipop-os/
Full detailed step by step guide On How to Install CyanogenMod 12.1 ROM On OnePlus 2 (CM 12.1). If you are a lucky OnePlus 2 user then there is a good news for you, CM 12.1 /CyanogenMod 12.1 ROM is now available for the Oneplus 2 Android smartphone users and it is a very stable ROM. This guide will help you to Install CyanogenMod 12.1 ROM On OnePlus 2 (CM 12.1)
The process is very simple and the update is only for the OnePlus 2 model. So do check the model of your phone before applying this method and don't try this on another android device. The ROM is an unofficial build so please do check what is working and what is not from the Xda thread mentioned as source at the bottom of the post.
The ROM is stable and it can be used as a daily driver. But make sure to follow each and every steps mention here carefully to avoid any issue.
Important:
*Make sure there is at least 80% battery left on your smartphone before begin.
How to Install CyanogenMod 12.1 ROM On OnePlus 2 (CM 12.1)
Warning:
rootmygalaxy.net will not be held responsible for any kind of damage occurred to your OnePlus 2 while following this tutorial.Do it at your own risk.
Downloads
Download the CyanogenMod 12.1 ROM for Oneplus 2
Download the GAPPS package
How to Install CyanogenMod 12.1 ROM On OnePlus 2 (CM 12.1)
Step By Step Guide
First Make sure that your OnePlus 2 is rooted and you have a Custom Recovery Installed On your Phone.If not then go to the link given below to root OnePlus 2 in 5mins.
How to Root OnePlus 2 & Install TWRP Recovery

Download the both CM12.1 ROM and Gapps from the above link and transfer them to the internal memory of your OnePlus 2 Via USB Type -C cable and remember the location
After that boot into recovery mode (Switch Off >>>Volume up button, and then press the power button once)
Now from the TWRP recovery screen. Select the Wipe Option > Advanced Wipe and Wipe Cache/Data.
After this go back to the main screen of recovery and select the Install option, select the CM12.1 ZIP file
After that Select the Gapps zip file and flash it
Once both the files are flashed, go back to the main screen of TWRP and select Reboot option to restart your phone
First boot will take some time (Up to 5min) So don't panic.
Now you have CyanogenMod 12.1 (CM12.1) On Your One Plus 2
Source
Rootmygalaxy a.k.a RMG was started in 2015 with a solo goal of Helping users with easy How-to guides. Slowly the website started sharing exclusive Leaks and Tech News. In these 5 years, we have been credited by the likes of Forbes, CNBC, Gizmodo, TechCrunch, Engadget, Android Authority, GSM Arena and many others. Want to know more about us? Check out ourAbout Us pageor connect with us ViaTwitter, Facebook, YoutubeorTelegram.
Facebook0Tweet0Pin0Email0
Categories CyanogenMod, How ToTags CM 12.1 On OnePlus 2, how to Install CyanogenMod 12.1 ROM On OnePlus 2 (CM 12.1), OnePlus 2 CyanogenMod 12.1, Safely Install CM12.1 On OnePlus 2
Related Posts
Dibyashree Sharma
An NIT Rourkela Graduate in CS, Blogger, Android Geek, and a Tennis Fanatic. I have been writing about Android OS for Last 8 years.
Read about me
Sours: https://rootmygalaxy.net/how-to-safely-install-cyanogenmod-12-1-rom-on-oneplus-2/
Cyanogen 12 is Finally Available for the OnePlus One
---
---
---
Ryan Leiserowitz
/ 7 years ago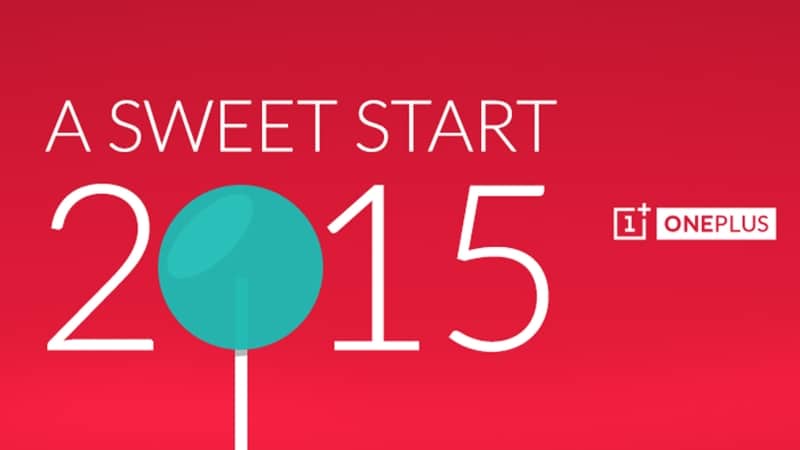 Cyanogen just announced that Cyanogen 12, the Android 5.0 Lollipop version is finally done and available for OnePlus One owners. The update had taken so much longer than expected that OnePlus created the OxygenOS Rom for its users to be able to update to Android Lollipop.
The drama between OnePlus and Cyanogenmod was interesting to watch there these last couple months with words being exchanged by both companies. Kirt McMaster, Cyanogenmod CEO took to Twitter on March 31st to say "guys… calm the f down… it's coming soon… when ready!" something that didn't sit well with everyone. Now they have finally come out with the update and everyone can be happy for now. The new Cyanogen 12 contains many updated apps and utilities, including a theming engine called App Themer. The new Cyanogen email debuts in the new ROM, containing Exchange support, the ability to handle multiple accounts, and many customization options. The new ROM will soon be an OTA update for those who are running the stock Cyanogen ROM that came with the One. If you are inclined to do it yourself now the zip file can be found here.
Thank you, Android Police for providing us with this information
Image courtesy of geeksnack.com
Sours: https://www.eteknix.com/cyanogen-12-is-finally-available-for-the-oneplus-one/
Install CyanogenMod 12 ROM & Gapps on OnePlus One
Google released factory images for a few Nexus devices few days ago. Everyone who has a Nexus device and hasn't received the Lollipop update yet, can directly update by flashing the factory image.
Other devices which also run a firmware which is close to stock Android haven't had the opportunity to receive the update yet. One of these devices is the OnePlus One.
Also Read: Install Smooth Scrolling Mod On OnePlus One
The OnePlus One made a lot of noise when it got launched at the beginning of this year for having flagship specifications and users could buy it at a fraction of the cost they would pay for other devices with same specifications.
At the launch date, the OnePlus One had 4.4.2 KitKat version based on stock Android. Later, it got updated to Android 4.4.4 KitKat. Even though the firmware is very similar to vanilla Android, the manufacturer has yet to announce the release date of 5.0 Lollipop for this phone.
If you can't wait for the official release from OnePlus,  don't worry. We have some great news for you. You can enjoy 5.0 Lollipop by installing a Beta build of CyanogenMod 12.
Cyanogen is the company that creates the popular CyanogenMod 12 ROM. Lately, developers have worked on Beta builds of CM12 and looks like everything is going as planned and now they have a working build for the OnePlus One.
How to install CyanogenMod 12 ROM on the OnePlus One:
Download CyanogenMod 12 5.0 Lollipop ROM: link
Download CM12 5.0 Lollipop Gapps (Google Apps): link
Move both of files to your phone and boot into Recovery (tutorial)
Wipe System.
Install CyanogenMod 12 ROM zip file.
Flash Gapps or Google Apps.
Reboot your phone.
Also Read: Fix OnePlus One Stuck At Boot Screen Logo (Bootloop)
Bare in mind that this build is not stable and there are many bugs that have yet to get fixed.
Source
Sours: https://www.naldotech.com/install-cyanogenmod-12-rom-gapps-on-oneplus-one/
12 oneplus cyanogenmod
Mom, I want to poop, "mumbled her son, but she just grinned back: No, dear, You will endure for 5 minutes like a sweetheart, otherwise you have such. Severe constipation that I'm afraid you won't even poop with an enema. "Mom, what will you do if he really doesn't poop even after an enema?".
Update OxygenOs to CyanogenMod 12 - OnePlus One - Tutorial
In her pussy, it was another new member and a new rhythm of movements that she VERY liked. The whore was so turned on that his huge balls knocking with a slap on her clitoris caused new sensations, and a member in the. Rhythm of movements in her pussy made squelching sounds mixed with her moans.
From the hard fucking, the panties slid to his penis and they began to interfere with him from sweepingly fuck her, he took them off her, leaving them in the.
Now discussing:
A colleague asked me to take a stroller with me for his relatives. I agreed, but what to me, my junk all fit into my hand luggage, and the stroller turned out to be. A cane folded, and even in a case.
14957
14958
14959
14960
14961