How to remove blocks from drawing? Well, this is a basic task that in some point of time everyone needs to complete. Let's take a look at the possible solutions: We can use the good old method – Purge or we can use a lisp that will delete blocks in an instant!
Delete blocks from drawing using purge
To remove blocks from drawing we can use the PURGE command, we must erase all the references to the block we want to delete.
For example: If we use the block for leader style we cannot delete it until we remove the reference to it!
If we are sure there are no references to the block we want to delete we can start the procedure:
We type PURGE on the command line.
A new window will pop up called Purge. The purge dialog box displays all the objects that can be purged.
We can use one of the following methods to purge blocks:

if we want to purge all unreferenced blocks we select Blocks. To include all the nested blocks we have to select Purge Nested Items.
To purge specific blocks we double-click on Blocks to expand the view and select the blocks that we want to be purged.
Note: If we don't see the block that we want to purge, it is likely there are still references to it!

When we click on Purge we will be prompted to confirm each item in the list. If we don't want to confirm each purge we can clear the Confirm Each Item To Be Purged option.

We are ready our block is deleted from the drawing!
Delete blocks using Lisp!
This is far easier and faster method than using purge command. We just have to use one lisp made by one of the best Proggramers for AutoCAD – Lee Mac.
The program gives us the ability to quickly remove multiple blocks from the drawing independently of whether there are references to the block or there aren't any.
It is really easy to use the program. After loading the lisp we just have to type delblocks at the command line. We are prompt to select a block to delete. Here we can either select a block reference from the drawing or we can type N to choose a block by name.
If we choose to select a block by name a window will pop up where we can see all the blocks defined in the active drawing.

After selecting the blocks we can just hit OK and the blocks will be deleted from the drawing!
You can download the lisp from here: Delete blocks by Lee Mac
Categories AutoCAD TipsTags delete blocks, delete blocks autocad, delete blocks from autocad, delete blocks from drawing, delete blocks from drawings, remove blocks, remove blocks autocad, remove blocks from autocad, remove blocks from drawing, remove blocks from drawingsSours: https://skillamplifier.com/delete-blocks-autocad/
How do I delete a block reference in AutoCAD?
To Delete a Block Part Reference (AutoCAD Mechanical Toolset)
Click Annotate tab BOM panel Part Reference drop-down Edit. Find.
Click the part reference to delete.
In the Management section, click Disconnect.
In the drawing area, select the part reference to delete.
If the dialog box is displayed again, click OK.
Click to see full answer.

Just so, how do you delete a reference in AutoCAD?
Detaching Xrefs
Click View tab Palettes panel External References. Find.
In the External Reference palette, select a DWG reference.
Right-click the selected DWG reference and select Detach from the shortcut menu.
Subsequently, question is, how do I edit a block in AutoCAD? Help
Click Drafting tab > Block panel > Block Editor.
In the Edit Block Definition dialog box, do one of the following: Select a block definition from the list. Select <Current Drawing> if the drawing is the block definition you want to open. Edit the block in the block editor.
Likewise, people ask, how do you delete in AutoCAD?
Help
Click Home tab Modify panel Erase. Find.
At the Select Objects prompt, use a selection method to select the objects to be erased or enter an option: Enter L (Last) to erase the last object drawn. Enter p (Previous) to erase the last selection set.
Press Enter to end the command.
How do I delete a block in AutoCAD 2020?
To Erase an Object
Click Home tab Modify panel Erase. Find.
At the Select Objects prompt, use a selection method to select the objects to be erased or enter an option: Enter L (Last) to erase the last object drawn. Enter p (Previous) to erase the last selection set.
Press Enter to end the command.
Sours: https://askinglot.com/how-do-i-delete-a-block-reference-in-autocad
Create a block in AutoCAD
AutoCAD 2015 and AutoCAD LT 2015 Bible
The most comprehensive AutoCAD book around!
By Ellen Finkelstein
Creating a block is a basic task that every AutoCAD user should know. But even if you've been using blocks for years, I think that you'll find the links at the end to more advanced tips helpful. Put together, these tips make up an advanced tutorial on blocks.
What is an AutoCAD block?
A block is simply a collection of objects (it could be one object) that has a name. Blocks have several advantages:
You can insert them again and again, saving time. In fact, you can insert them into other drawings as well.
A block uses less electronic space than individual objects, so your drawing file is smaller.
By updating a block's definition, you can update all the blocks in the drawing.
Note: Dynamic blocks are blocks that have added parameters that function in certain defined ways. Sign up below to get your Free tutorial on creating a complete dynamic block, including a drawing to practice on. You'll make a movable chair, resizable desk, and more.
How do you create a block?
To create a block, follow these steps:
Draw the objects that you want in the block.
Choose Home tab> Block panel> Create to start the BLOCK command. The Block Definition dialog box opens.
Type a name in the Name text box. The name can have spaces.
You need to specify a base point. That's the point at which you'll insert the block. In the Base Point section, click Pick Point. Be sure to use an object snap for accuracy! You'll immediately be returned to the dialog box.
In the Objects section, click the Select Objects button. Select the objects and press Enter to return to the dialog box. Tip: You can select the objects before using the command and they'll show up in the dialog box.
Just below, choose Retain, Convert to Block, or Delete. These options control what happens after you create the block.
In the Behavior section, you can make a block Annotative (more info here), force it to scale uniformly and choose whether to allow exploding.
In the Settings area, choose the block unit. You can choose Unitless but if you choose a unit, AutoCAD will try to scale the block appropriately when you insert it into another drawing. You can also add a hyperlink if you want.
Finally, you can add a description in the Description box. A description is helpful in the DesignCenter, when you want to insert the block from another drawing.
Click OK to complete the box. If you chose Delete, the objects disappear. You can use the OOPS command to bring them back.
Next time, I'll cover the process of inserting a block.
Other Useful Related tips on AutoCAD blocks to check out:
Those should keep you busy for a while, but there are more! Go to my blog's home page and enter blocks in the Search box to find them all.
Want more productivity tips like this? You can draw and edit faster and easier with this easy to follow top 25 productivity tips every AutoCAD user should know.
Do you have any tips for creating blocks? Leave a comment!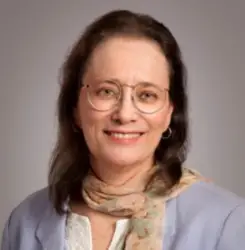 Ellen Finkelstein
Ellen Finkelstein is the author of the best-selling AutoCAD & AutoCAD LT Bible, which started with R14. Ellen has written extensively on AutoCAD, including articles for Autodesk's website and features for AutoCAD's Help system. Ellen's first book was AutoCAD For Dummies Quick Reference.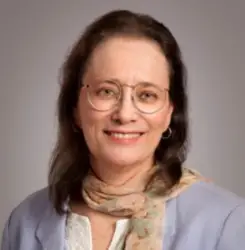 Latest posts by Ellen Finkelstein (see all)
This Month's Top 10 Most Popular Cad Tips
Draw faster and easier!
Top 25 Productivity Tips Every AutoCAD® User Should Know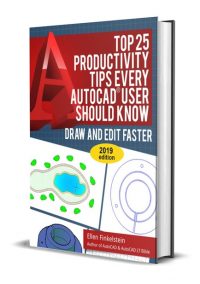 Sours: https://allaboutcad.com/create-a-block-in-autocad/
Retain, convert or delete? Block geometry's destiny
When you are creating block definition, there's a decision to make: what will happen to geometry that defines the block definition. There are three scenarios – one for each radio button:
retain– after clicking the OK button and creating block definition, the geometry (lines, arcs, polylines and any other AutoCAD entities) will remain the same as before. This is the ideal situation if you're creating a series of similar blocks with many small changes – create block, change the geometry a little, create another block definition and repeat the cycle.
For example – a series of chair blocks:
A series of slightly different chair blocks.
convert to block – after clicking the OK button and creating block definition, the geometry is actually replaced with block reference of the block definition you just created. This is useful in production drawings, where some parts of drawing can be replaced with blocks – if, for some reason, chairs were just a bunch of lines and arcs, copied all over the drawing and you want to replace them with blocks so you can create inventory or add some information to them using block attributes. Although it may be not so trivial to replace all chairs (non-blocks) with block references, using block references allows using attributes and data extraction, so we can have automatic chair lists (or any other kind) with all the information we need, and they will update with any save (also, on demand).
For example – doors in a floor plan with list created automatically using data extraction:
Door Schedule can be semi-automatticaly created and maintained
delete –  after clicking the OK button and creating block definition, the geometry is deleted. This one is useful if you are just creating block definitions from some geometry you won't need any more. Let's say you copied many drawing elements from different drawings (and none of them are blocks) to create a series of block definitions for future use. It's much easier to know which one is left to create block definition if you delete those that you created.
For example – creating furniture from simple geometry copied from other drawings:
Before starting block definition creation
After some block definitions created
Of course, you should take care of units and all the necessary pre-definition stuff before you start creating block definitions. Maybe you should read about naming objects and setting some properties also.
Tagged with: AutoCAD, block, block definition, block reference, create block, how to
Posted in AutoCAD, best practice, content, tutorial
Sours: https://cadblog.wordpress.com/2014/03/06/retain-convert-or-delete-block-geometrys-destiny/
Block autocad delete
Steps to delete Block in AutoCAD
1. Using the PU . command
Step 1: You enter the PU command => press Enter.
Step 2: You tick and select the block you want to delete (1) => Purge (2).
Step 3: You choose Purge this item (1) => Close (2).
2. Locate the block to delete
Sometimes, you will see some unknown block names and don't know what the function of this block is? With the quick select command, you can determine where the block is before deciding whether to delete it or not?
Step 1: You enter the command qselect => Enter.
Step 2: You set the parameters as follows:
- Apply to: Entire drawing (1) => the search area is the entire drawing.
- Object type: Block Reference (2) => the object to look for is Block.
- Properties: Name (3) filter the block list by name.
- Operator: = Equals (4) the search method is equal, exactly.
In the Value (5) section, select the block to be determined (6).
Next, click OK to start searching for blocks by name.
Step 3: After the setup is complete, you will see the selected block number listed in the Command section. In the image below, you can see 3 selected blocks (1). When shrinking the drawing, you will see the position of the 3 blocks above at position (2) including block 1, 2 and position (3) including block 3.
With the instructions in the article, you will see how to delete blocks in Cad very quickly and simply with a few easy steps. Good luck!
AutoCAD
David Pac
Sours: https://tipsmake.com/steps-to-delete-block-in-autocad
DELETING BLOCKS IN AUTOCAD IN ENGLISH 38
Part 11 of 13 in our How To Use AutoCAD series
While working on our designs, we may find ourselves in a situation where we create blocks that we don't end up using.  That's why it's beneficial to clean up the drawing and remove unused blocks, layers, shapes, linetypes and other objects.
This can be efficiently done using the "Purge" command, which identifies and removes the unused items.
1.To access the "Purge" command, click on the application button, on the top left corner of the AutoCAD window. Then go to "Drawing Utilities" > "Purge".

2.You'll be presented with a pop up. Leave the "View items you can purge" checked and from the box below choose items that you would like to remove. The "Purge" command identifies all items not used in the drawing.
3.Click on "Blocks", and select either "Purge" or "Purge All".
4.When prompted, choose "Purge this item".
In certain cases, there may be items nested (located) inside other items. You can easily remove those by checking the "Purge nested items" check box. To further master your drawing output skills, read this tutorial on How to Clean Up Your AutoCAD Drawing.
Sours: https://www.investintech.com/resources/blog/archives/6141-how-to-remove-purge-unused-cad-blocks.html
Now discussing: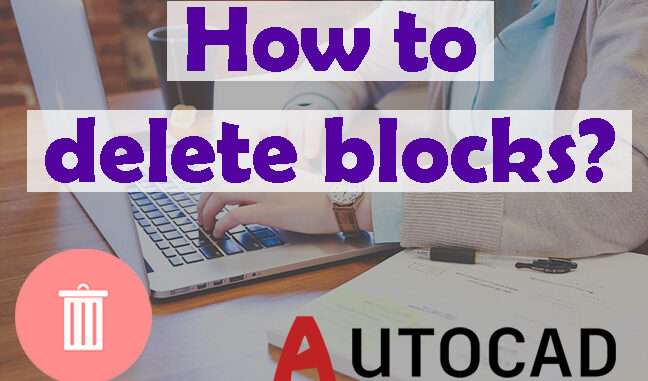 Know-How to delete blocks in AutoCAD. How to delete blocks from history in AutoCAD. how to delete all blocks in Autocad.
How to Delete blocks in AutoCAD?
While creating any drawing, we find many unusable blocks that are created by us. That's why to delete or remove unusable blocks, use the "PURGE" command. Follow these steps to delete unusable blocks.
NOTE: We cannot delete blocks that are used in the current drawing. We can Delete only the blocks which didn't use in the current drawing.
Click on the "Application Menu" (Logo of AutoCAD) located at the upper left corner of the screen.
Click on the "Drawing utilities" and select "Purge" from all options.
One dialogue box will be open.
Do checkmark on the "Blocks" and click on the "Purge checked items".
All unusable blocks which are not used in the current drawing will be removed/deleted.
Know, What is Blocks?
Blocks are the collection of objects (it could be one object) that act as a single object and they can be used in a drawing repetitively.
Advantages of using blocks:
1. It is a time-saving command. Some drawings are used many times in a drawing. We can add block again and again.
2. One of the advantages of using blocks is its ability to modify all its references by modifying a single block. For example, if you are using blocks for creating doors in a floor plan and after adding the doors your idea is changed and you want to modify the type of door. In this case, you can simply modify the door block and all its references used in the drawing will change automatically.
3. Blocks help to keep the file size under control.
4. Blocks also help to keep the consistency in the many drawings. By using the same block sets, you can avoid lots of confusion about your client.
Also, read our other articles related to AutoCAD quarries…
Thank you for reading.
Sours: https://autocadprojects.com/how-to-delete-blocks-in-autocad/
1335
1336
1337
1338
1339