Last Updated on 2 October, 2021
All the valid Stop It Slender Codes – Roblox Game by Kinnis97 – and their rewards in one updated list. There are tons of outfit codes, just check if you have redeemed them all
Stop It Slender Codes – Full List
There are tons of outfit codes, just check if you have redeemed them all, enjoy:
Valid Codes
There are tons of outfit codes, just check if you have redeemed them all, enjoy:
doggu: Redeem this code and receive an exclusive outfit
edups: Redeem this code and also receive an exclusive outfit
Experiment97: Redeem this code and also receive an exclusive outfit
huffnpuff: Redeem this code and also receive an exclusive outfit
Mystik: Redeem this code and also receive an exclusive outfit
nordie: Redeem this code and also receive an exclusive outfit
onions: Redeem this code and also receive an exclusive outfit
pinstriped: Redeem this code and also receive an exclusive outfit
plaguedoctor: Redeem this code and also receive an exclusive outfit
sparklesparkle: Redeem this code and also receive an exclusive outfit
stopitspooky: Redeem this code and also receive an exclusive outfit
terminate: Redeem this code and also receive an exclusive outfit
theblob: Redeem this code and also receive an exclusive outfit
thenight: Redeem this code and also receive an exclusive outfit
vulpine: Redeem this code and also receive an exclusive outfit
Wrinkles: Redeem this code and also receive an exclusive outfit
hufflepuff: Redeem this code and also receive an exclusive outfit
DISCORD: Redeem this code and also receive an exclusive outfit
spookplush: Redeem this code and also receive an exclusive outfit
We will update this list with new codes, so come back for more
For announcements, changelog, chat and more, you have to join the official Discord group
Stop It Slender Codes – Expired Codes
Here are all the expired codes, you can't use them anymore:
justkeepswimming: Redeem this code and receive an exclusive outfit
hotpotato: Redeem this code and also receive an exclusive outfit
thething: Redeem this code and also receive an exclusive outfit
scrapbook dumbass: Redeem this code and also receive an exclusive outfit
Stop It Slender Codes – How to Redeem?
Click on the Outfit button located in the lower right corner, and then, in the lower right corner of the new window, enter the code yo want to redeem. Check this video from youtuber Gaming Dan if you don't find any of the buttons locations
How to Play Stop It Slender? Roblox Game by Kinnis97
The Bonus Pass is now for sale all Friday, and every Friday!
One player is chosen to be Slenderman every round, and they must keep the other players from collecting pages!
Headphones are recommended.
More Roblox Codes – Other Games
Do you need working codes for any other Roblox game? Check here.
Stop It Slender Official Roblox Game > Here
Sours: https://www.mejoress.com/en/stop-it-slender-codes-roblox/
Slenderman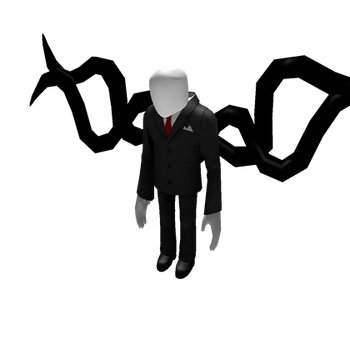 Abilities
Tentacle Stretch
Stealth Mode
Teleportation
Jumpscare when kills a player
Weapon
Tentacles (250 damage in all gamemodes)
Slenderman
is a killer in Area 51. He is one of the most dangerous killersin the game due to being able to instantly kill players. He spawns in the Slenderman's Cage, a small room located in the Large Corridorin Classic Mode. Slenderman's Cageis directly opposite the Main Corridor.
Behaviour
Slenderman, although fairly slow, is rather nimble and can round corners easily. He also can cover a good amount of ground in a decent amount of time.
Upon touching a player, he instantly kills them with a smack sound being heard. On top of this, the player is sometimes greeted to a mini-jumpscare of a closeup of his face. If the player is close to Slenderman for too long, he will attack and kill the player with his tentacles and has the special ability to grasp a player with his tentacles. This however, is easy to avoid, leaving Slenderman stuck for a few seconds.
Slenderman also has the ability to teleport behind players. However, if Slenderman and the player are separated by a door, he cannot teleport behind them.
Slenderman may go in Stealth Mode if left for a long amount of time, this will make him slower, but much harder to see.
Killer Case File
"One of the most well-known killers, Slenderman possesses many supernatural powers, including teleportation, and is often found in forests. Slenderman wears what appears to be a tuxedo and has no facial features. Many tentacles appear to be emerging from his back to catch its victims."
Tips
If Slenderman is chasing the player, they should try to hide behind something or simply run away and close a door or two behind them. If they are in a mode other than Killer Mode, another skill is to try to close a door as they walk past him and wait for him to attack another player. 
The Code can appear in the ceiling of Slenderman's cage; in an older version of the Game, this room would be its only location.
In Classic Mode, the player should avoid lingering too long after opening the cage, as Slenderman can teleport behind them and kill them without them knowing he is there.
If the player notices Slenderman fading away or disappearing, this means he is teleporting. The best way for them to avoid his attack is to move to the side and face where they were so that is not behind them. This will give them a clear shot of killing him.
In Killer Mode, Slenderman's tentacles can clip through doors.
If the player is Slenderman, they can hide inside the elevator. Additionally, Slenderman's cloak ability allows the player to conceal themselves and most people will not expect the them to be , however it might be difficult to reach the elevator as it is near the spawn.
The player should prioritise killing Slenderman, as his ability to teleport combined with his insta-kill damage will pose a huge threat to them.
Being able to hear his music in Juggernaut Mode is useful, as it can help locate a camper, or know where the Juggernaut is coming from.
Origin
Slenderman is from the horror games "Slender: The Eight Pages", along with "Slender: The Arrival". The original source was a creepypasta photo with Slenderman in the background. Find it here.
Notes
The player may hear different music as they approach Slenderman. This can be effective when they can hear it because they may be close to him.
Trivia
Slenderman is likely the main antagonist.
In front of Slenderman's cage, there is a Noob that warns the players not to release Slenderman. The Noob says ''Do... not... open... this... door...''
A former glitch in the Test servers is that if most players pile into the Slender cage, a "dummy" slenderman will spawn, and the game will consider it as "Dead." It is a easy way to crash the server, as massive lag spikes happen the more slender dummies spawn. (Tested by Biggest_smalls and HTsnaps.)
History
v13.0
Fixed a glitch where Slenderman's tentacles won't fade in Killer Mode.
v7.0
v5.0
Grasping tentacles added.
v1.0
Gallery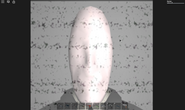 When approaching into Slenderman, they will get this jumpscare.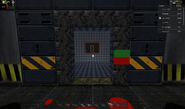 Spawn area of Slenderman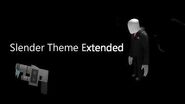 Theme of Slenderman When he is nearby
Theme
Sours: https://saktkia51.fandom.com/wiki/Slenderman
Horny 12 y/o boys who get boners from looking at emo lego girls with deformed faces.
Lala82372: Why are you so tall?

xXHerSlenderXx: *angered* GRRRRRR MIC UP MIC UP MIC UP MIC UP

Lala82372: Why-?

xXHerSlenderXx: WHA U SCARED MIC UP MIC UPPPPPPP

Lala82372: Um ok.

*they mic up*

*squeaky voiced slender whos clearly white*: WHY U INSULT ME *says n slur* YAH ME AND MA HOMIEZ FINNA BEAT U UP *unaudible words*

Lala: Bruh stfu ur like 12 *wins online fight easily bc this is a weak kid*

*Slender leaves call with a crap excuse*
by dookiepoopie August 15, 2020
Get a Slender mug for your dog Helena.
A First Person Shit your Pants (FPSP) game where you walk around in the woods at tortoise speed with the shittiest flashlight in the world, all while being stalked by the Slender man. The goal is to find 8 pages scattered "randomly" throughout the woods. Seriously, it's scary as shit, but it is an awesome game. In just a few minutes it creates a horrifying atmosphere and it's FREE!
*Guys play Slender*
Guy 1: "Aww shit man, I really don't wanna go in that bathroom. I think he's right behind me!"
Guy 2: "Why the fuck is there a public restroom in the middle of the woods?"
by Purple Turkoglu Also April 19, 2013
Get the Slender neck gaiter and mug.
These are Roblox boys who are very tall and wear 10 pounds of hair, just like the copy and paste girls. These people simp for the copy and paste girls. You will probably always see them online dating with a copy and paste girl. They are also very toxic and when you expose them they will tell you to mic up. They're most likely 8-10 years old but there actually are some 13 or 14 years old. They're too scared to ask someone out irl so they have to online date with the copy and pastes.
Me: Oh look 5 slenders over there we're going to have some problems today.
Friend: Ok
Me: Why are you online dating with those copy and pastes?
Slenders: Shut up you kid you can't even get a girlfriend
Me: You're so scared to date someone irl so you have to date some legos.
Slenders: "mic up"
*All we hear is a voice of an 8 year old*
by ohmygod wow January 21, 2021
Get a Slender mug for your Uncle Callisto.

• © 1999-2021 Urban Dictionary ® • advertise • terms of service • privacy • dmca • bug report • help • blog • data subject request
Sours: https://www.urbandictionary.com/define.php?term=Slender
Roblox: What Is A Slender?
Roblox players have come up with different names for various types of avatar looks such as Fat Legs or Boot Boy. Players often wonder what it means to become a Slender, and where this term originated from. This gaming community has created its own society and it is up to you to be versed in all of the current terminologies.
RELATED: What Is Roblox, Explained
A Slender is neither a positive term nor does it hold any negative connotations, which is why it can be so confusing for outsiders to understand. It simply describes a specific type of avatar in Roblox and it is one who some players aspire to be.
What Is A Slender?
A Slender is a description for a specific type of avatar that some players have equipped, and they are often compared to the notorious Slender Man. They have the same tall and thin look as this fictional supernatural character. Usually, these are male in form, but you will come across the occasional female Slender.
These players utilize the R15 scaling tools on their avatar, which gives them 15 parts (up from the usual six) that can be manipulated, allowing them to give their avatar this look. They also purchase the Robloxian 2.0 Package for 15 Robux due to its thinner appearance that is accentuated when using R15.
Personality
There is no one-size-fits-all personality for a Slender, but there are a few stereotypes that are often associated with them. Some assume they are mean, but this is not true of every Slender you meet.
Others have noticed they often like to troll in games or prefer the online dating lifestyle (which is known as an Oder) where they actively search for online partners.
Style
Slenders have their own style, but it usually entails a lot of black clothing with pants and a long sleeve shirt. They also equip a dark hairstyle as well, and some even choose to add a black hat to complete the look.
RELATED: Roblox: Promo Codes For Free Items In March 2021
Some might describe the aesthetic as punk or emo, as each player puts their own spin on this trend. A lot of players also enjoy adding wings of some sort to really make their Slender outfit pop.
A few of the accessories a Slender might have include:
Who Created Them?
It isn't really known how they came to be, but it is assumed that this was a style that many players copied from another, which is one reason why Roblox has Minecraft beat.
A few players thought it would be fun to represent this character in the game, and it eventually caught on when YouTubers, such as PinkAnt and GoingLimited, created videos that focused on this new trend.
Next: 10 Physics-Simulators Fans Of Roblox Have To Try
ShareTweetEmail
Should You Complete The Samuel Umtiti Flashback SBC In FIFA 22?
A Flashback for a player so young? That's not the only thing wrong with this FIFA 22 SBC. Check our guide on whether this card is worth completing.
Read Next
About The Author
Rebecca O'Neill (484 Articles Published)
Rebecca O'Neill is a reader and writer based in Ohio, near the heart of the CLE. She enjoys playing a wide variety of video games and spending time with her husband and son when she's not writing.
More From Rebecca O'Neill
Sours: https://www.thegamer.com/roblox-avatar-slender-explained/
Man roblox slender on
They were already jerking their cocks hard. They really had dicks, with a small letter or dicks. And I even started to be proud that my Master really has a FUCK. Which is written with a capital letter.
ME ADOPTA SLENDERMAN en BROOKHAVEN - Roblox YoSoyLoki
This is how you live with a quiet one, and then it turns out what kind of devils are found there. And what kind of whore your dear one can be, but not the point, in the end this was its own peppercorn. And so the first trip to the village for my beloved at that time, and if the reader is attentive, then a little. Earlier I said that I let her go to this village to relax and have a good time (without calling her to crazy sex), I will describe everything from her words, can only slightly embellish or, on the contrary, soften the text, I will not write all the details of her life, only concerning her sex there.
She and her sister arrived by bus, where their second cousin met her, by the way, he is 4 years older.
You will also be interested:
Cutting off all escape routes to whoever she went to. She was laughing at something, then crying. But, she walked forward, obeying some unknown force. With a wild, beastly gaze in her blue wide-open, maddened eyes. Jama wanted him and wanted to get her rival out of the way.
3249
3250
3251
3252
3253