GTA Online Weekly Update: Benny's Has 70% Discount On Vehicle Upgrades
If you've always wanted to spice up your ride, then now's the time to do it. This week in GTA OnlineBenny's Original Motorworks is offering a 70% discount on all custom vehicle upgrades.
Here are the different vehicles you can upgrade at Benny's for 70% off:
Bravado Banshee (900R)
Albany Buccaneer (Custom)
Vapid Chino (Custom)
Principe Diabolus (Custom)
Pfister Comet (Retro Custom)
Annis Elegy RH8 (Retro Custom)
Willard Faction (Custom/Custom Donk)
Pegassi FCR 1000 (Custom)
Progen Itali GTB (Custom)
Declasse Moonbeam (Custom)
Truffade Nero (Custom)
Albany Primo (Custom)
Declasse Sabre Turbo (Custom)
Vapid Slamvan (Custom)
Dewbauchee Specter (Custom)
Karin Sultan (RS)
Declasse Tornado (Custom)
Dundreary Virgo Classic (Custom)
Declasse Voodoo (Custom)
If you're not into pimping your ride then do not worry as there's a lot more offered this week. For one, all Contract Missions are handing out 2X GTA$ & RP for the entire week. Be sure to answer your iFruit or make the call yourself. You can also replay any completed Contract Mission by simply pulling up the Pause Menu and then selecting Online followed by selecting Jobs, then Rockstar Created, and finally Missions.
Meanwhile Keep the Pace is handing out Triple Rewards this week. This is an Adversary Mode similar to a typical lap race. The difference is that players need to stay above a minimum speed otherwise their vehicle explodes. As if that wasn't enough, there are also other events happening on the race course like timed explosions, ramps, and even planes taking off.
Moving on to other updates, just in case you're wondering, green is apparently the theme for the week. If you head on over to The Diamond Casino & Resort, you'll see that the top prize at the Lucky Wheel this week is the customized Ocelot Pariah. It's been colored in green with white pointed stripes.
Speaking of green, Bikers get the chance to earn Double Cash this week on all Weed Business Sales. Meanwhile Biker Business Resupplies are available at half price until April 22.
Up for grabs this week as well are the Annis JPN Bravado Tees and the White Graphic Smoking Jacket. Both are available for free until April 22.
Of course, this week's update wouldn't be complete without the additional discounts, and these are:
50% off Green Tire Smoke
40% off Overflod Tyrant
60% off Pegassi Zentorno
50% off Weeb Business, Upgrades & Supplies
60% off Ocelot Ardent
40% off Mammoth Hydra
Finally for Twitch Prime Discounts, members get 80% off the Buckingham Luxor as well as the Buckingham Luxor Deluxe.
What are you waiting for? Get that green!
Sours: https://www.player.one/gta-online-weekly-update-bennys-70-discount-vehicle-upgrades-134277
This week Grand Theft Auto Online It is updated to offer great discounts and benefits to players. Thus, one of the most succulent is the 70% discount at Benny's Original Motorwork workshop. The offer can be used to both install hydraulic suspension in vehicles lowriders as to make the vehicle upgrade that modifies the chassis. This is one of the workshop's most expensive features, so 70% off is a good time to check out the garage car collection.
Among the list, one of the most interesting to improve is the Annis Elegy RH8 car, which with the Benny's modification becomes an extremely similar vehicle to a Nissan Skyline. Of course, can you have a almost exact replica of Paul Walker's Skyline in Fast & Furious 2. The complete list of vehicles is as follows:
Bravado Banshee (900R)
Albany Buccaneer (custom)
Chinese Vapid (custom)
Principe Diabolus (custom)
Pfister Comet (Custom Retro)
Annis Elegy RH8 (Custom Retro)
Willard Faction (Custom / Custom Donk)
Pegassi FCR 1000 (cus tom)
Progen Itali GTB (custom)
Declasse Moonbeam (custom)
Truffade Nero (custom)
Albany Primo (custom)
Declasse Saber Turbo (custom)
Vapid Slamvan (custom)
Dewbauchee Specter (custom)
Karin Sultan (RS)
Declasse Tornado (custom)
Dundreary Virgo Classic (Custom)
Declasse Voodoo (custom)
On the other hand, the sale of grass from the Biker Club gives double money. In the same way, restocking the business costs half until April 22, so if we have other businesses or the bunker is a good option to avoid having to do missions. In fact, a good option is to participate in the contact missions, which offer double money and experience, or in-game follow the rhytm, which offers triple the money and experience.
In summary, these are the highlights of this week:
Double GTA $ and RP on all contact missions
Triple GTA $ and RP in Keep Up
70% discount on selected vehicle upgrades at Benny's Original Motorworks along with larger discounts on grass vehicles, customizations and businesses, such as 60% discount on the Pegassi Zentorno and Ocelot Ardent, 50% discount on grass businesses , upgrades, supplies and green tire smoke plus a 40% discount on Overflod Tyrant and Mammoth Hydra
Double rewards on grass business sales, plus half discount on biker business resupplies
Free clothing items at login: White Graphic Smoking jacket, Bravado and Annis JPN t-shirts
A personalized Ocelot Pariah is this week's top prize at Roulette of Fortune
New Twitch Prime perks: 80% discount on Buckingham Luxor and Buckingham Luxor Deluxe
Sours: https://igamesnews.com/news/this-week-in-gta-online-bennys-original-motorworks-improvements-are-70-off/
5 best cars to customize at Benny's Original Motor Works in GTA Online
In GTA Online, it is well-known that merely buying a car isn't good enough, as it needs to be customized and upgraded to perfection. Car customization has always been an integral part of the GTA experience since its introduction in earlier games.
Since then, the customization options have increased repeatedly, and GTA Online has perhaps the best customization suite in any open-world game with cars. While Los Santos Customs will suit the player's needs just fine, Benny's Original Motor Works is the place to be when looking for top-tier customization work.
Things such as unique liveries can be found at Benny's, along with a bunch of customization options exclusive to the shop. Here's a look at the best cars to customize at Benny's Original Motor Works in GTA Online.
---
Five best cars for customization at Benny's Original Motor Works in GTA Online
#1 - Specter Custom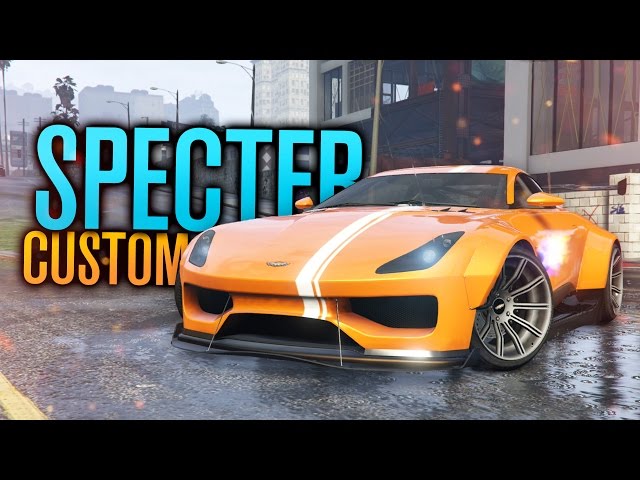 Only a handful of cars can go toe-to-toe with the Specter Custom purely in terms of looks. The vehicle looks straight out of an anime or a cyberpunk movie, given its retro-futuristic stylings and how great it looks with almost every paint scheme available on offer.
GTA Online has its fair share of great-looking cars, but only a few can come close to the sheer elegance and beauty of the Specter Custom. Benny's Original Motor Works allows players to create the best version of the Specter in GTA Online.
The conversion from the original Specter to its custom variant will set the player back by $252,000.
---
#2 - Elegy Retro Custom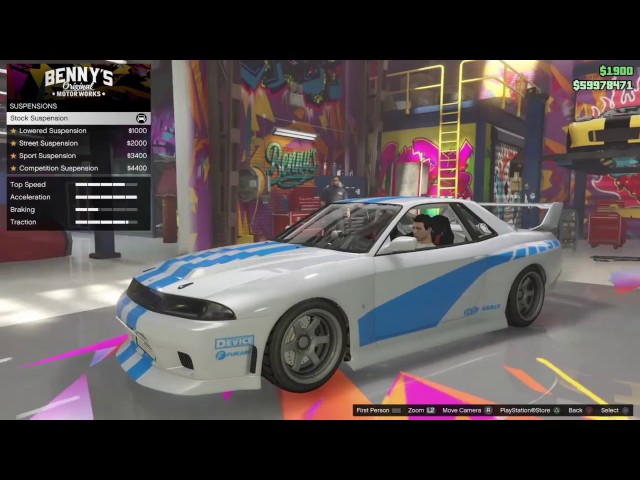 A car that needs no introduction, the Elegy Retro Custom is a collective favorite of GTA Online players. This is possibly because the car resembles the Nissan Skyline from the Fast and Furious movies, and it can be customized to look exactly like the car Paul Walker's character, Brian, drove in the films.
Apart from its brilliant looks, the car performs quite well too, and given how players love a car that looks great and packs a punch, it is no wonder that the Elegy Retro Custom is a favorite of the GTA Online community.
The base version can be converted into its custom variant and will cost the player $904,000.
---
#3 - Sultan RS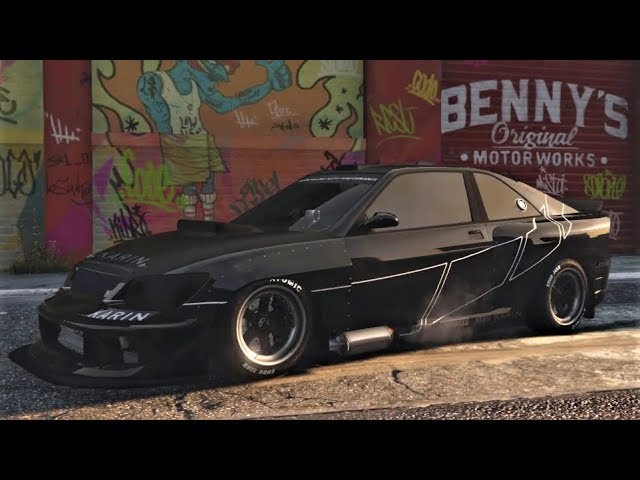 There aren't many cars that are as unanimously praised as the Sultan RS, and it is easy to see why. This custom variant of the Sultan massively improves upon the original and is a far bigger step-up than perhaps any other cars on the list.
The Sultan RS is a fantastic car all around and a definite must-have for fans of the aesthetic. Its sporty design gives way to all sorts of fantastic customization options in GTA Online and makes it one of the best own in the game.
The custom variant will cost $795,000.
---
#4 - Comet Retro Custom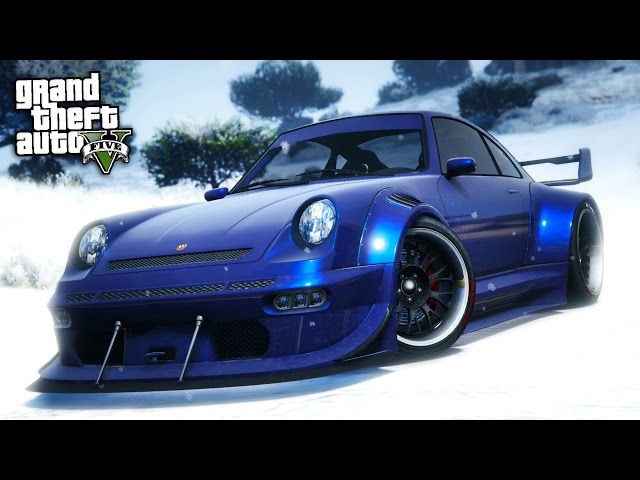 For Porsche fans, the Comet Retro Custom was probably one of the first cars they ever bought in GTA Online. It is a blend of inspirations from the Porsche 80's 911 GTS and Ruf Turbo R.
The Comet Retro Custom variant available at Benny's Original Motor Works is definitely the way to go for players looking for something quick and elegant. The Comet Retro Custom is also a deeply beloved car in GTA Online, and it takes just one spin around the block to understand why.
The custom variant of the Comet will set the player back by $645,000.
---
#5 - Banshee 900R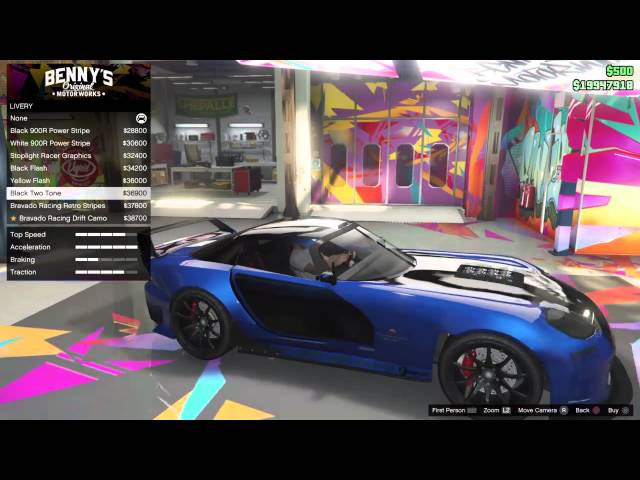 If there ever was a car that makes a statement on arrival, at just the first glance in GTA Online, it is the Banshee 900R. The vehicle is one powerful beast of a machine and looks great as it drives away, leaving opponents in the dust.
The car is a stunner if there ever was one, and decking it out with the top-tier customization options available feels just right. It is definitely worth the money the player puts into it, as cars don't look much better than this.
The custom variant of the Banshee will cost $565,000.
Also Read
Prices taken from gtabase
Note: This article reflects the personal views of the writer.
Sours: https://www.sportskeeda.com/gta/5-best-cars-customize-benny-s-original-motor-works-gta-online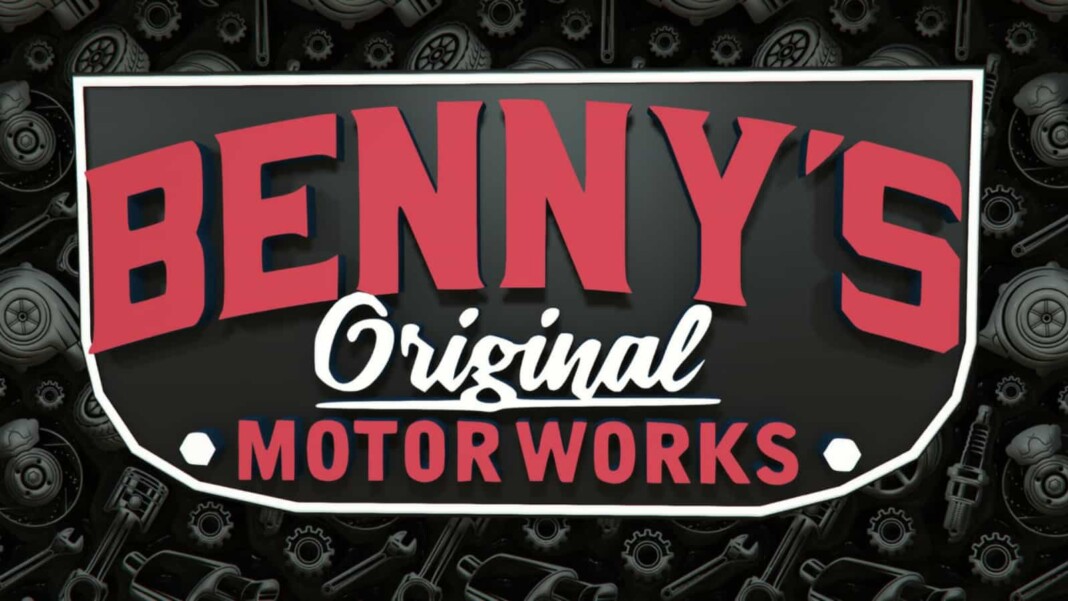 The Car Culture is undeniably a large part of GTA 5. The almost perfect replicas of the real-life cars are purchased and collected by car enthusiasts throughout the game's player base. Custom vehicles are some of the most desired vehicles in the game. Benny's Original Motor Works is the place to go to get custom build vehicles in GTA 5. This article lists the steps to obtain Benny's custom vehicles in GTA 5.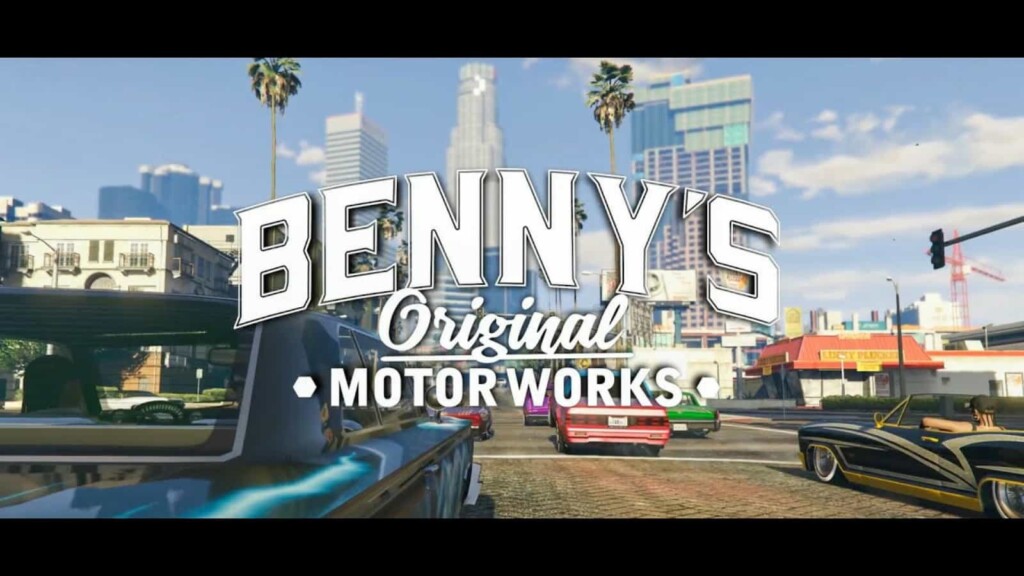 Related: Elegy Retro Custom vs Comet Retro Custom in GTA Online, which is better.
How to get Benny's custom vehicles in GTA 5: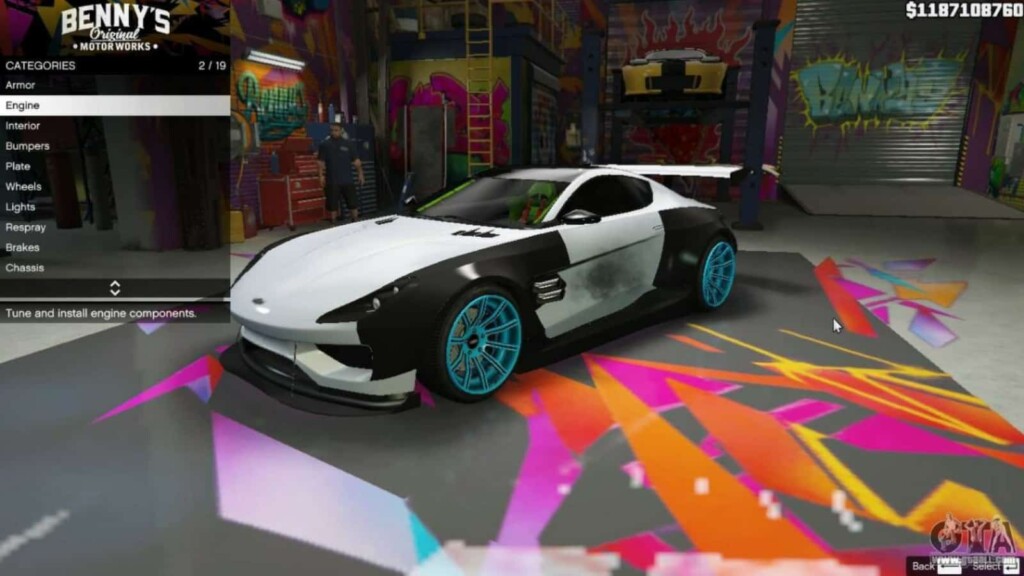 Step 1: Launch a public GTA Online session.
Step 2: Open the Smartphone and launch the Internet App.
Step 3: Go to the Transport and Travel Tab.
Step 4: Click on Benny's Original Motor Works website.
Step 5: Click on the Stock Tab.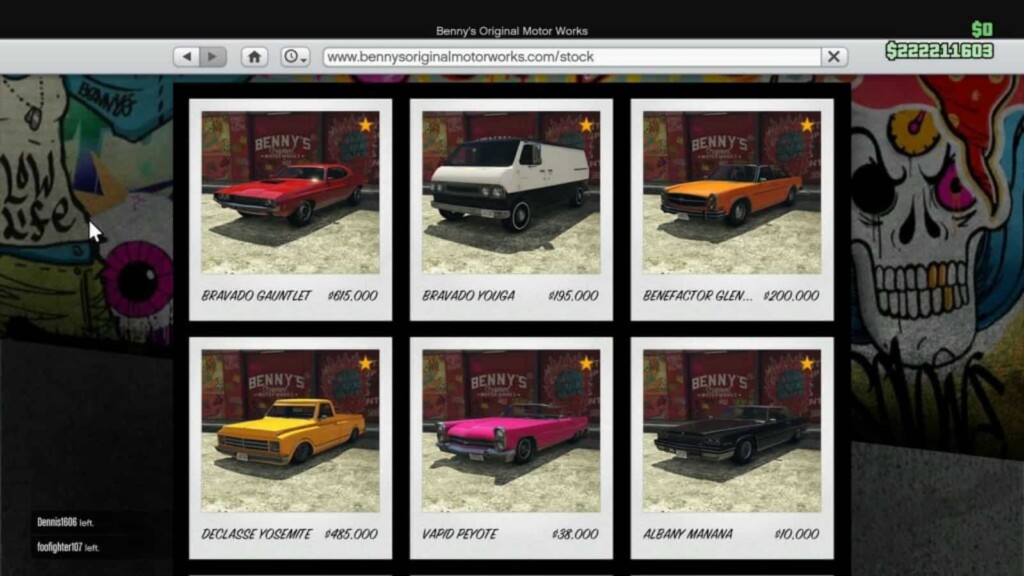 Step 6: Purchase the needed vehicle from the list of vehicles that appear. Note that these are the only vehicles that can be upgraded to custom variants.
Step 7: Once the vehicle is delivered to the garage, locate the Benny's Original Motor Works icon on the map and drive there with the vehicle.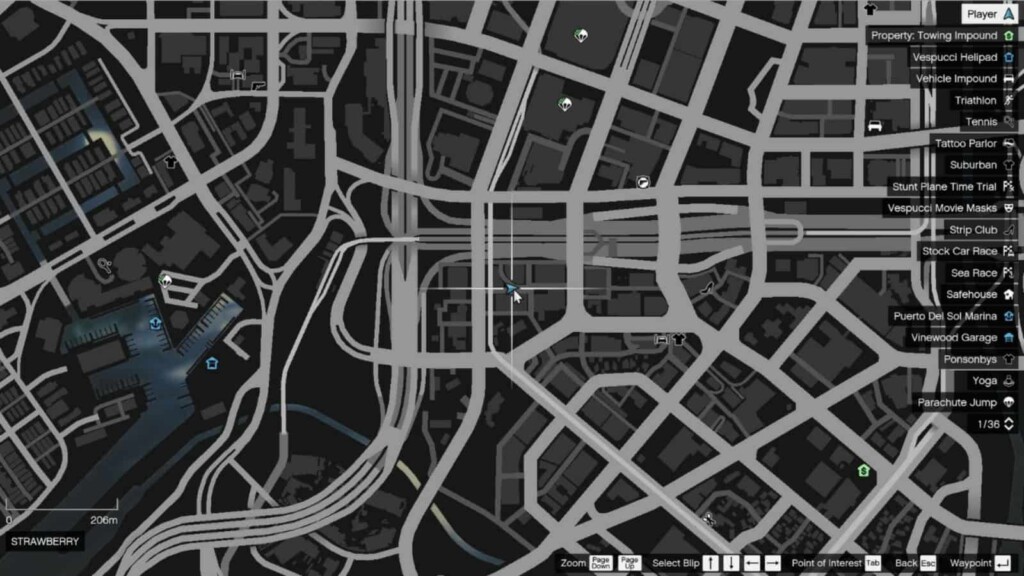 Step 8: Enter the Benny's Workshop.
Step 9: Click on the Benny's Original Motor Works icon.
Step 10: Click on the Upgrade option and click accept on the prompt that appears.
Step 11: The vehicle is now a custom version of the original and Benny's modifications can be applied to it.
Also Read: Rockstar deletes jobs from GTA 5.
Vishwa Gurumoorthy
Vishwa is a gaming and esports enthusiast. He started his writing career in 2021. He excels in games such as CSGO, Valorant and especially the GTA series which he has been playing from 2005.
Sours: https://firstsportz.com/how-to-get-bennys-custom-vehicles-in-gta-5/
Bennys gta online
You only gave your last name at dinner. Krylatov's face was showered with shards of glass and splinters of a broken frame; he barely managed to dodge the machine-gun fire that flew through the window. -And all the same I will marry, the word of the officer of the Red Army is not seeds.
- Krylatov shouted in a very cheerful voice, nevertheless realizing that he had only three cartridges. There was no answer.
GTA 5 Online - NORMAL VS BENNY'S CUSTOM (WHICH IS BEST?)
I looked at her in shock, but until she changed her mind I put crustacean, smeared her ass with some kind of cream and slowly introduced my penis. It was a completely different sensation. I entered it quite easily. It was damn nice and suspicious.
You will also be interested:
"The car again slipped through a hitherto unfamiliar, some kind of long bend on a bend, but Victor missed it again from. Sight. several billion richer than he was. Vic was in the wheelhouse, Zenobia.
570
571
572
573
574