14 Favorite Small Lap Dogs

By Janice Jones   |Last Updated 04-23-2021
Does lap dog come to mind when you think about a small breed dog? 
I for one, love the idea of a dog snuggled on my lap while I read or watch television, especially on cold winter nights. 
That feeling of calm, relaxation that accompanies a tiny canine nestled on my lap is pure bliss.  I don't think I'm alone.  
Many people believe that all the little dogs should be passive, laid back couch potatoes whose sole mission in life is to keep our laps warm and toasty. 
Not so.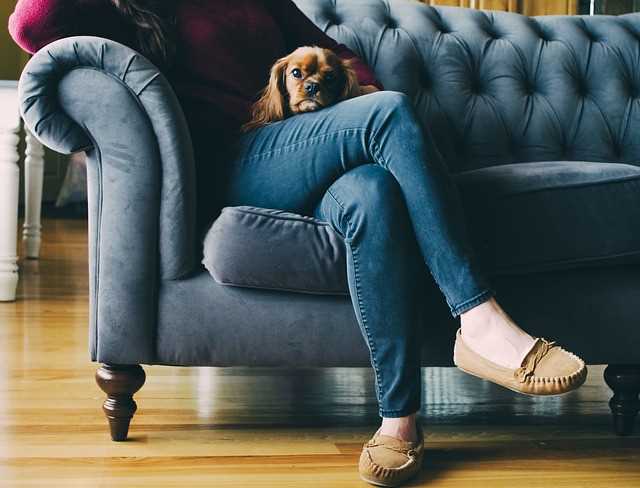 Lap Dogs
All Small dogs make excellent companions, but some prefer a more  energetic lifestyle. 

For those of us who happen to love that extra warmth, a small breed  snugly dog is just the thing. 

So which breeds make the best lap dogs?  

Small and light enough to fit on most laps
Affectionate personality;  moderate activity level
Long history of being bred as a lap/companion dog
If I've forgotten any, please feel free to add your two cents to the form at the bottom of the page.  Be sure to tell us why your dog breed should be listed in the lap dog hall of fame.
Favorite Lap Dogs (Listed in Alphabetical Order)

Bichon Frisé

Group:  AKC Non-sporting
Size:  10 to 14 pounds
Maintenance:  High Temperament:  Gentle, Affectionate, Playful
Life Expectancy:  12 to 15 years
Barking: Some
Activity:  Moderate
Brussels Griffon

Group:  AKC: Toy
Size:  8 to 12 pounds
Maintenance:  Minimal (Smooth Coat) to Moderate
Temperament:  Intelligent, Confident, Alert;  Can be Stubborn
Life Expectancy:  12 to 15 years
Barking: Can be vocal
Activity Level:  Low
Cavalier King Charles Spaniel

Group:  AKC:  Toy
Size:  13 to 18 pounds
Maintenance:  Moderate
Temperament:  Gentle, Friendly, Easy-going
Life Expectancy:  9 to 14 years
Barking: Quiet
Activity Level:  Low
Chihuahua
Group:  AKC: Toy
Size:  2 to 6 pounds
Maintenance:  Minimal
Temperament: Sensitive, alert
Life Expectancy:  14 to 18 years
Barking: Can be vocal
Activity Level: Low
Chinese Crested

Group:  AKC Toy
Size:  10-14 pounds
Maintenance:  Varies;  Powderpuff requires more than Hairless
Temperament:  Playful, inquisitive, Friendly
Life Expectancy:  13-15 years
Barking: Some
Activity Level: Moderate
Havanese
Group:  AKC Toy
Size:  7 to 13 pounds
Maintenance:  Moderate
Temperament: Affectionate, curious, clownish,
Life Expectancy:  12-14 years
Barking: Some
Activity Level: Moderate
Japanese Chin

Group:  AKC: Toy
Size:  4 to 7 pounds
Maintenance:  Moderate
Temperament: Playful, sensitive, Devoted
Life Expectancy:  12 to 14 years
Barking:  Quiet
Activity Level: Low
Maltese
Group:  AKC Toy
Size:  4 to 7 pounds
Maintenance:  Moderate to High
Temperament: Bold, Feisty, Playful, Sweet, reserved with strangers
Life Expectancy:  12-14 years
Barking: Can be very vocal
Activity Level: Low to Moderate
Pekingese
Group:  AKC Toy
Size:  Less than 14 pounds
Maintenance:  Moderate to High
Temperament: Courageous, independent but devoted to family; stubborn
Life Expectancy:  13 to 15 years
Barking: Can be vocal
Activity Level: Low
Pomeranian
Group:  AKC Toy
Size:  3 to 7 pounds
Maintenance:  Moderate
Temperament: Bouncy, Curious, Playful, Attentive
Life Expectancy:  12-16 years
Barking: Can be vocal
Activity Level: Moderate
Pug
Group:  AKC Toy
Size:  13 to 18 pounds (6 to 8 kg)
Maintenance:  Minimal
Temperament: Comical, playful, confident, can be headstrong
Life Expectancy:  12 to 15 years
Barking: Moderate
Activity Level: Moderate
Shih Tzu

Group:  Toy
Size:  Under 16 pounds
Maintenance:  High
Temperament:  Sweet, Playful, affectionate, can be stubborn
Life Expectancy:  Upward of 16 years
Barking: Moderate
Activity Level: Low to moderate
Toy Poodle

Group:  Toy
Size:  5 – 10 pounds
Barking:  Can be vocal
Temperament: Intelligent, alert, playful, sensitive, devoted
Maintenance:  High
Life Expectancy:  Upward of 15 years
Activity Level:  Moderate
Yorkshire Terrier

Group:  Toy
Size:  4 to 7 pounds
Maintenance:  High
Temperament:  Inquisitive, bold, sweet, assertive
Life Expectancy:  Upward of 16 years
Barking:  Can be vocal
Activity Level:  Moderate to active
Articles You might also enjoy

---
Tell us about Your Lap Dog and Share Some Photos.  We'd like to get to know your dog.  Don't forget to tell us his name, breed and age and share a tale or two about why he is such a great lap dog.  We reserve the right to remove any inappropriate material.

Your Small Lap Dog
Do you have a little dog that loves to sit on your lap or cuddle with you? We'd like to hear about them. Please tell us the name of the breed, age, gender and the dog's name. Tell us about your dog's personality and anything else you'd care to share. Don't forget to upload a few photos.
What Other Visitors Have Said
Click below to see contributions from other visitors to this page...

Not all Dogs are Lap Dogs

Our 7 year old Shih-Tzu is an 8 lb Imperial. She is female, was spayed @ 9 mos, and prefers to be with us both no matter where we are, indoors or outdoors. …
Lap Dogs Helped me Heal: A true story Not rated yet
I have always had dogs from 2 Great Pyrenees, I moved on to three Westies, then 3 Yorkies, 2 Maltese, 2 toy poodles & 1 Imperial Shih Tzu love them all. …
She loves to cuddle Not rated yet
I have always had big dogs. My last big dog, Bear, a Golden Doodle. He thought he was a lap dog. I loved all 95 pounds on my lap. Bear passed away years …
Click here to write your own.
Does This Article Deserve Your Thumbs Up?
We always appreciate your support and encouragement.  Your thumbs up means so much to us.  Please like this article.
If you find this page or any page on Small Dog Place Helpful, or Useful in anyway, I'd love it if you would click the small heart found on the bottom right of each page.
You can also share or bookmark this page -- just click on the: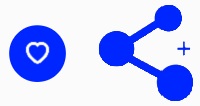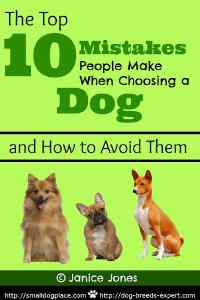 Free Monthly Newsletter
Sign Up for Our Free Newsletter and get our Free Gift to You.

my  E-book, The Top 10 Mistakes People Make When Choosing a Dog (and how to avoid them)
Sours: https://www.smalldogplace.com/lap-dogs.html
27 of the World's Fluffy Small Breed Dogs:  Which one is right for you?

By Janice Jones    | Last updated 04-22-2021
Fluffy small breed dogs seem to be getting more popular these days and we wanted to know why.
According to the American Kennel Club, the most popular breed in the U.S. is the Labrador Retriever, neither small nor fluffy, but when you clump fluffiness into a category of its own, the cuteness factor clicks on, and people's hearts begin to melt.
The breeds originate in different countries, their personalities vary widely, and their care and grooming needs are even different.

But what they do have in common is their size and length of hair.  All are small, many very small.  They have hair that grows often without much shedding involved making them very hairy dogs.  But what distinguishes them as a unique group of canines?
That is easy.
It is the tendency to cause humans to go into a cuteness overload, which we have not been able to find a cure for as of now.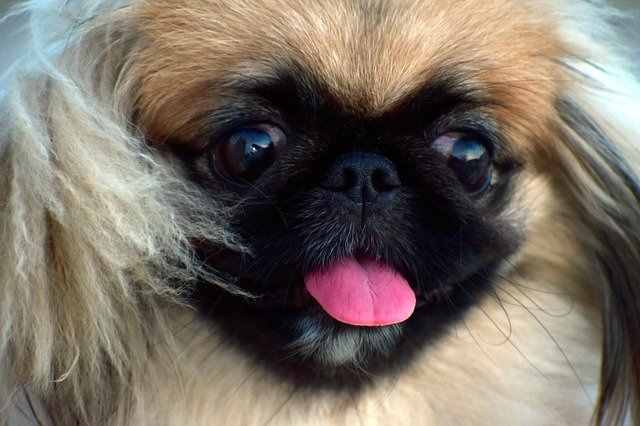 27 Fluffy Small Breed Dogs
American Eskimo Dog
Bichon Frisé
Biewer Terrier
Bolognese

Chinese Imperial
Long-Haired Chihuahua
Chinese Crested Powderpuff
Coton de Tulear
Dandie Dinmont Terrier
Havanese
Icelandic Sheepdog
Japanese Chin
Japanese Spitz
Lhasa Apso
Lowchen
Maltese
Mi-Ki
Papillon
Pekingese
Pomeranian
Poodle
Russian Tsvetnaya Bolonka
Shetland Sheepdog
Shih Tzu
Tibetan Spaniel
Tibetan Terrier
Volpino Italiano
There is a downside.  When people fall head over heels in love with fluffiness, their sweet fluffy small breed dog begins to feel they just might own the world.
Without socialization and training, some of these dogs are destined to becoming victims of Small Dog Syndrome. 
Of course, this is not a genetic problem, but a people problem, so if you decide that one of these fluffy small breed dogs will be your next best friend, be sure to include time in your schedule for a little training and socialization. 
Beyond that, fluff means you'll be spending some grooming those velvety soft (maybe fuzzy) hairdos.  
27 of the World's Fluffy Small Breed Dogs

These fluffy small breed dogs are listed in alphabetical Order.
We don't want to be accused of playing favorites to any of these fluffy small breed dogs.  It hard not to love them all!

1. American Eskimo Dog

The American Eskimo Dog comes in three sizes, but the one we feature on this site is the toy version which 9–12 inches (22.9 – 30.5 cm) and 6–10 lbs. (2.7-4.5 kg.). 
Eskies as they are often called were once circus performers because of their high intelligence and ability to perform. 
Today, they make loyal family companions who excel in problem solving tasks.  Their long thick coat is comprised of a dense under coat and a straight outer coat. 
Brushing is necessary because these dogs do shed and frequent brushing helps keep some of the hair from covering the house.
More about the American Eskimo Dog

2. Bichon Frisé
For the fluffy dog lover, the Bichon Frisé may be the Pièce de résistance. 
With all that hair and large dark eyes, a Bichon puppy is irresistible.  Gentle, affectionate, and cheerful, these dogs love everyone.  With all that charm and good looks, what more could you want. 
Well, for one, they are also intelligent and clownish making them a great choice as a family dog. 
But someone in the family will need to take over the grooming tasks, as these fluffy small breed dogs need daily brushing to stay looking great. 
White dogs also sometimes have problems with tear or face stains, so be prepared to deal with that too.  Overall, they are a great choice.
More about the Bichon Frisé
3. Biewer Terrier
At first glance, the Biewer Terrier looks like a colorful tricolored Yorkie or a hybrid mix between a Maltese and Yorkie (Morkie). 
It is neither and to prove it belongs to a breed of its own, the American Kennel Club welcomed them into their Foundation Stock Service Program (FSS) in April of 2014 announcing that there were enough genetic differences to set them apart from the Yorkshire terrier.    
Here is a modern breed in the making right before our very eyes.
Pronounced "Bee-Vair," the breed was first discovered and developed in Germany by a couple, Werner and Gertrude Biewer, Yorkshire terrier breeders.  They mated two of their dogs together in 1984 and produced a blue, gold, and white dog named Schneeflocken von Friedheck.  The explanation for this unusual "Yorkie" was a rare recessive piebald gene mutation. 
Read the Complete Biewer Terrier Breed Profile and Information Resource.
4. Bolognese
Is it real or just a stuffed dog?  Sometimes it might be difficult to tell. 
They have a plush thick coat, round dark eyes and a button nose making them a picture perfect rendition of a sweet stuffed toy.  But they are not stuffed, at least not with the materials normally used in toys. 
Rather, they are stuffed with personality, charm, and intelligence.  They are less active than most fluffy small breed dogs which make them perfect for apartment living. 
But that plush coat does require some work, so purchase a few good brushes, and get to work.
More about the Bolognese

5. Chinese Imperial

This is much controversy about these dogs.  In one camp are the Shih Tzu breeders that say the Chinese Imperial is just another Shih Tzu dog who might be the runt of the litter. 
On the other side are breeders who breed only small size Tzu in the 3 to 8 pound range. 
Is there an Imperial gene?  No one has proven it but there are certainly plenty of very small Shih Tzu dogs out there doing just fine. 
If you want small and fluffy, these might be the dogs for you, but expect to pay a high price, as they do not come cheap.
More about the Chinese Imperial Dog

6.  Long-Haired Chihuahua
Loyal, feisty Chihuahuas, are you wondering if this tiny breed might be right for you? 
The Chi is one of the most popular dog breeds in America.
Some think the popularity of the breed can be attributed to the hit movie,  "Beverly Hills Chihuahua," or "Legally Blond" in the 1990s or the seemingly over abundance of them in the the arms of Hollywood starlets.
Others remember the Taco Bell Commercial with the talking dog, Gidget and her famous line,"Yo Quiero Taco Bell"
Read about the Chihuahua Long Hair Dog Breed Profile and Info
7. Chinese Crested Powderpuff
The Chinese Crested Powderpuff maybe one of those best-kept secrets of the dog world—gentle, happy, loving and totally devoted to his owner. 

Many people label their small breed dog a Velcro dog because they tend to follow you everywhere, and no dog deserves this description more than the Chinese Crested.  
Many people know the breed through their notoriety in the annual Ugliest Dog Contest.  However, that does not begin to do the breed justice. 
Sometimes affectionately called the Dr. Seuss dog because the hairless variety can resemble some of the unusual characters imagined by the famous children's author and illustrator.  
Read about Chinese Crested Powder Puff Dog Breed Profile and Info
8. Coton de Tulear

You cannot get much fluffier than a Coton.  The texture of the hair is cottony soft and if you want something wonderful to touch and pet, the Coton should be your choice. 
But do not pick a dog just because he is soft and cottony.  Luckily, the Coton offers much more to his owner than his amazing coat. 
They are a sturdy breed who loves to romp and play, snuggle or just plain sit and try to figure out their owner. 
They make great pets, but beware; they are still very rare, at least in the U.S. so it might take some time to find the one of your dreams.
More about the Coton de Tulear

9. Dandie Dinmont Terrier

One might not think of a terrier as being "fluffy," but the Dandie is different from most terriers. 
They also make wonderful family pets.  They are smart, loving, and loyal, but expect to look long and hard for a puppy. 
Their price may not reflect their rare status, but at least in the United States, they are very hard to find. 
In fact, you might go a lifetime before you ever see one out and about.  Still, you might want to add this to your fluffy small breed dogs list to check out.

More about the Dandie Dinmont Terrier

10. Havanese
Here is a winner if you are looking for a family dog with a big personality. They get along with everybody including other pets. 
While not yappy, they will alert you if someone comes to your door.  They are intelligent and need some stimulation to stay out of trouble.  
Even though they are small, they are sturdy and gentle. 
With all that fluffiness comes some grooming, so be prepare for brushing, combing, and everything else that goes along with owning a fluffy dog.
More about the Havanese

11. Icelandic Sheepdog
The Icelandic Sheepdog is an old breed that has stayed around for a reason. This breed is  loyal, cheerful, attentive and hardy  with plenty of energy to play. At the same time, they are affectionate and ready to cuddle with their family. They have a personality that will make them fit right in as a member of the family.

Read more about the Icelandic Sheepdog Breed Profile
12. Japanese Chin

A highly sensitive dog, these dogs bond closely with their owners and make the perfect loyal companion. 
As an adult they have a wonderful thick coat, but it takes a while to grow it all in so do not expect the puppy to be as fluffy as say, some of the other breeds mentioned on this page. 
They do shed and brushing daily is recommended to keep the Chin looking his best. 
These are quiet dogs and do great in apartments, but they still enjoy a daily walk. 
Since they are not a common breed, it might take longer to find the puppy of your dreams, but the wait is well worth it.
More about the Japanese Chin

13. Japanese Spitz
Just a quick look at the Japanese Spitz and you'll know why we added this pup to our list of fluffy small breed dogs.
Intelligent and energetic, the Japanese Spitz makes a great family dog.  They love to please and will remain loyal to all that love them. 
They sport a thick coat, as is the case with all the Spitz breeds that has a dense undercoat and straight outer coat.  Much brushing is needed as these dogs do shed. 
Be prepared for hair around the house even with the daily brushing and combing. 
But, if fluffy is what you want along with an amazing family dog that does very well with children, this might be the breed for you.
More About the Japanese Spitz
14. Lhasa Apso
Here is a highly adaptable dog that loves the creature comforts of life.  They do not need much exercise but appreciate a daily walk.  They love their families and try to please so training as long as it is positive can be very rewarding. 
They are a little wary around strangers.  They use their keen sense of hearing to alert you to anyone who comes nearby.  For these reasons, they make excellent watchdogs. 
As far as the fluffy factor is concerned, they have their fair share, which means daily grooming to keep those locks looking good.
More about the Lhasa Apso

15. Lowchen
If you are looking for a clown or a built in entertainer, this might just be the perfect breed for you. 
They love being in the limelight and just in case you might be busy doing something else, they will help you remember that they are there ready to entertain and be entertained. 
Dubbed the little lion dog, because after having he classic cut for this breed, they resemble a lion, mane and all.  Prepare to groom, as they are fluffy and do best with a daily brushing. 
More about the Lowchen

16. Maltese
A real charmer in a tiny body, these dogs are happy to be by your side, on your lap or sharing your pillow at night. 
They are fluffy and with all that fluff, you will need to spend time grooming:  brushing and combing to keep mats at bay, but most Maltese can be trained to enjoy grooming if the training starts early. 
Since they are tiny, the best homes for these pups are with families with older children, couples, and singles.
More about the Maltese

17. Papillon
Does the Papillon look like a butterfly to you?  It must have resembled one long ago, as this is how they got the name. 
Papillon means butterfly in French and my guess is that the breed's amazing ears had something to do with their name. 
They are friendly, outgoing, and happy with some energy to spare.  There will not be a dull moment in a household owned by a Papillon. 
Most owners state that they never outgrow their puppy years when it comes to playfulness.  With all that charm and fluffiness, where can you go wrong! 
Since they have a single coat, they maybe just a little easier to groom, but still plan on regular brushing to keep mats away.
More about the Papillon

18. Mi-Ki
The Mi-Ki breed is a playful small dog that has been bred mixing 3 small dogs: the Maltese, the Papillon, and the Japanese Chin. 
The breed is not an AKC recognized breed and is classified now as a "Rare Dog Breed".
Both the IMR (International Mi-ki Registry) and the AMRA (American Mi-Ki Registry Association) are in the process of keeping strict breeding programs with DNA profiling through the United Kennel Club, Inc.

The breed is a highly intelligent little muse who can charm the pants off anyone. This is a non-shedding breed with hair instead of fur, which is a plus in houses like ours with allergies.
Read about the Mi-Ki Dog Breed Profile
19. Pekingese
I do not think it gets any fluffier that this!  They look like royalty and display an aura of nobility, but then they have been bred for centuries to be a companion dog. 
They are loving, sweet and affectionate to their families but also wary of strangers making them good watchdogs. 
A little unpredictable around children, these dogs are best for families with older children, couples, and singles. 
Grooming will require some of your time, but because they do not require too much exercise, you still have time left over for some fun and games.
The Complete Pekingese Dog Breed Profile and Information

20. Pomeranian
These little fluff balls are the happy go lucky fellows of the canine world.  They are energetic, bouncy and crave attention. 
If trained early their tendency to be yappy can be reduced and because they are a highly intelligent breed, training maybe easier to accomplish. 
They are fragile, so they might not be the perfect choice for families with small children, but with owners who understand them, they are very loyal, and can spend hours on your lap if you allow it. 
Prepare for a little wrist action with your brush, though as their fluffiness needs attention daily.
Visit the Complete Pomeranian Dog Breed Profile

21. Poodle
The poodle does not have to be fluffy if you choose to keep him clipped short, but with a body of hair that continues to grow and grow, you will spend a lot of time at the groomers. 
That curly hair can be blown dry and brushed with a slicker brush to achieve one the fluffiest hairdos in all of canine-dom. 
Think Poodle Show Dog, if you can't understand why we added this to our list of fluffy small breed dogs. 
Some owners prefer the groomer route so they have more time to play with, exercise, and train these remarkably smart dogs. 
More about the Toy Poodle

22. Russian Tsvetnaya Bolonka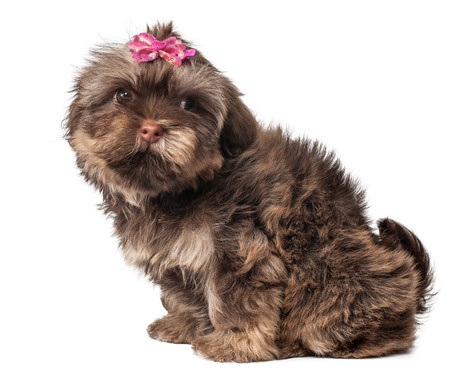 Russian Tsvetnaya Bolonka
Of all the fluffy small breed dogs, this one might be the rarest, at least in the United States.
These spunky dogs can satisfy most of their energy needs indoors eliminating the need for a large backyard.  They are intelligent and sociable and make great lap dogs. 
They come in a wide variety of colors and according to the standard, any color But white is permissible. 
Their coat is long, soft, and wavy to curly.  They require regular brushing, but the grooming requirements of this breed might not be as great as some other long coated small dogs.   
These dogs are considered a rare breed so please be forewarned:  There might be an extensive wait to find the perfect puppy and most come with a hefty price tag.
23. Shetland Sheepdog
If you think you want a fluffy small breed dog, the Sheltie might have what you want.
Fun loving, devoted, and smart are three words to describe the personality of a Sheltie.  They may look like a miniature collie, but they are breed of their own.  
They are a good choice for a family and thrive in a suburban or rural setting.  Being a little yappy, they may not be perfect for apartment living. 
They fit the bill of fluffy because they have a thick double coat that consists of a harder outer coat and soft inner layer that does mat easily if not brushed. 
They usually shed about once per year; when this is happening, daily brushing is necessary to control all that hair. 
In the meantime, a good brushing with a pin or slicker brush and an undercoat rake works well to keep them looking their best.
Learn more about the Shetland Sheepdog Dog Breed Profile
24. Shih Tzu

Perhaps one of the most popular fluffy dogs, the Shih Tzu provides their owner with the fluffy cute look but does not stop there.  Personality plus! 
These dogs are sweet, devoted, playful, and sturdy. These fluffy small breed dogs will warm your lap as they stare into your soul with their large round eyes.

Most Shih Tzu dogs have a stubborn side, but if you find the appropriate motivator, you can easily train most of them to basic commands and more. 
Be careful where you purchase one, though, as health issues have surfaced because of their popularity due to over breeding.
More about the Shih Tzu

---
25. Tibetan Spaniel
Read about the Tibetan Spaniel Dog Breed Profile and Info
26. Tibetan Terrier
Tibetan Terriers resemble miniature versions of the Old English Sheepdog. 
Although not as small as most breeds featured on this website, they are small enough to be mentioned, weighing in at between 18 and 30 pounds.(8 to 14 kg). 
They have a moderate to high energy level so daily exercise is a must, but they are sociable and gentle, almost laid back in temperament and make great family pets. 
Their double coat consists of a thick warm undercoat and a top coat that is soft with the texture of human hair. 
Once a puppy's adult coat grows in, they need regular grooming, brushing, and combing to prevent mats from forming. 
More about the Tibetan Terrier
27. Volpino Italiano
Read more about the Volpino Italiano Dog Breed Profile
---
So, this is our list of fluffy small breed dogs.  What do you think?  Do you own one of these fluffy small breed dogs and want to tell us about your pet? 
Do you have a different fluffy small breed dog that we forgot to list?  Tell us too.  Use the form below to tell the world about your fluffy small breed dogs.

Pin for Future Reference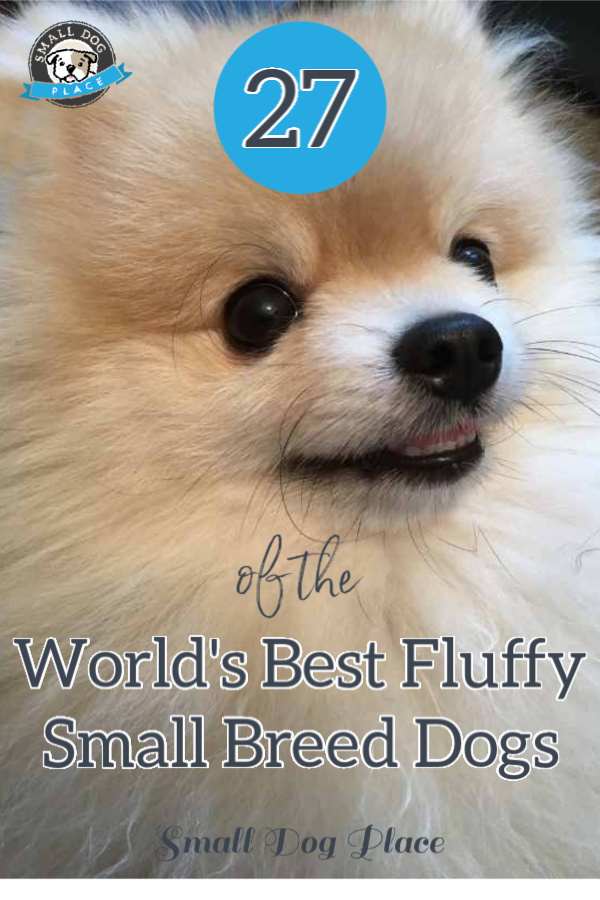 27 of the World's Best Fluffy Small Breed Dogs
Does This Article Deserve Your Thumbs Up?
We always appreciate your support and encouragement.  Your thumbs up means so much to us.  Please like this article.
If you find this page or any page on Small Dog Place Helpful, or Useful in anyway, I'd love it if you would click the small heart found on the bottom right of each page.
You can also share or bookmark this page -- just click on the: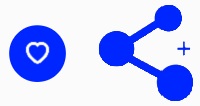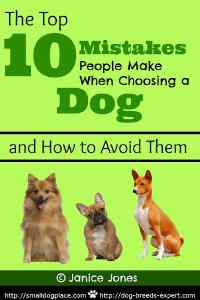 Free Monthly Newsletter
Sign Up for Our Free Newsletter and get our Free Gift to You.

my  E-book, The Top 10 Mistakes People Make When Choosing a Dog (and how to avoid them)
Sours: https://www.smalldogplace.com/fluffy-small-breed-dogs.html
Top 10 Best Small Dog Breeds
When it comes to small dog breeds, size may be one of the few characteristics they have in common! Some breeds tend to boast outgoing and bold personalities whereas others are laidback and enjoy independence. Coat types could range from short and straight hair to long, flowing locks or even tightly wound curls. You will meet little furry friends that can't wait to curl up on your lap—while others are bursting with energy and always ready for the next game of fetch.
The right small dog for you depends on what you are looking for in personality, grooming commitment, and activity level. Here are ten of the best small dog breeds to consider.
#1: Maltese

With its soft and silky white coat, the Maltese is most likely one of the first breeds that comes to mind when thinking of small dogs.
Temperament: While this breed is a loyal lap dog, they also have lots of energy and enjoy playtime. Maltese dogs are absolutely fearless—a trait believed to be passed on from the breed's days as rat hunters. They get along well with people of all ages, are easily trained, and love performing tricks.
Grooming: While a Maltese can sport a long elegant coat, most pet parents keep their dog's coat clipped short so it is easier to maintain. Their eyes must be cleaned often because they are prone to tear stains.
Exercise: Occasional exercise—such as a daily walk or playtime in the backyard or indoors—is sufficient for the Maltese.
Fun Fact: Also called the "Roman Ladies' Dog," this breed was associated with prestige in the Roman Empire. Women aristocrats often carried a Maltese around in their sleeves or on their laps, according to the American Kennel Club (AKC).
Learn more about the adorable Maltese.


#2: Boston Terrier
The Boston Terrier is a traditional American dog known for its signature dark-colored and white coat complemented by large sparkling eyes.
Temperament: Boston Terriers present a nice blend of humorous charm and sophistication. They are a smart, alert, and high-energy breed but also enjoy hanging around the home with their family. This breed is loyal to one person although polite to all. Boston Terriers are prone to snoring because of their flat noses and narrow nostrils.
Grooming: The Boston Terrier's shorthaired coat only needs occasional brushing. Many Boston Terriers have adorable nose wrinkles, which should be wiped frequently to keep dirt and dust away.
Exercise: Taking a walk around the block or playing inside with the family keeps this breed in shape.
Fun Fact: Named after their city of origin—Boston, Massachusetts—the Boston Terrier makes the ultimate city dog because their compact size is ideal for apartment living and they are always up for a quick stroll down the sidewalk!
Read on about the intelligent Boston Terrier.


#3: Dachshund
The Dachshund is an unmistakable breed that comes in miniature and standard sizes and a multitude of colors. They are extremely good looking and amusing dogs.
Temperament: Dachshunds have unmatched self-confidence and courage, a reminder that they were bred to fight the fearsome badger. They have a passion for their pet parents, are loyal protectors of their family, and can be stubborn at times. This breed is partly hound and partly terrier, making them an independent and feisty dog.
Grooming: The smooth-coated Dachshund has a short coat that requires the least amount of grooming compared to the Dachshund varieties. Meanwhile, the longhaired variety needs more frequent grooming and sheds the most out of the three types (although it's easy to find other breeds that shed more!). The wirehaired Dachshund must be brushed often and trimmed to maintain a neat coat.
Exercise: Several daily walks are ideal for this breed. The walks should not be overtiring because a Dachshund is not built for strenuous exercise.
Fun Fact: Often called "wiener dogs," Dachshunds actually inspired the name of the hotdog rather than the other way around. The original name of the hotdog was the "Dachshund sausage," according to hot-dog.org.
Discover more about the spunky Dachshund.


#4: Shih Tzu
The Shih Tzu has a tiny face and bright eyes that have charmed people for generations—and continue to do so.
Temperament: Shih Tzus are jolly companions that twinkle with friendliness. They are one of the best for a family with younger kids. This breed's ancestors spent most of their time lounging in royal Chinese palaces, so they naturally make a happy lapdog.
Grooming: If maintaining a long flowing coat for a Shih Tzu, it needs to be brushed daily and the hair in front of their face should be kept in a topknot (tied up neatly and away from their eyes). You can also keep the coat short—which does not require as much grooming or a topknot.
Exercise: A brief daily walk or short indoor playtime is perfect for this breed.
Fun Fact: Because Shih Tzus were exclusively pets of Chinese emperors, these dogs lived behind the walls of the royal kingdoms and were basically unknown to outside world until the 1930s.
Find more information about the graceful Shih Tzu.


#5: Pug
The Pug is one of the most recognized dogs in the world, with its wrinkled brows, glimmering eyes, and curly tail.
Temperament: The Pug is affectionate, playful, and even-tempered. This lovable breed is courteous to other people and animals and gets along with both kids and adults—making them a universal favorite. Pugs enjoy sleeping, though they are prone to snoring and snorting due to their flat faces and small nostrils, which affect breathing.
Grooming: The Pug's short coat does not require much maintenance, but it does shed. Pay attention to the face and eyes because those cute facial wrinkles may accumulate dust and dirt.
Exercise: This breed requires daily strolls or playtime in the yard.
Fun Fact: The origin of the name "Pug" is a mystery. One theory suggests it comes from the Latin word "pugnus"—which means "fist"—because a fist resembles this adorable breed's wrinkled face.
Learn more about the sweet Pug.


#6: Pomeranian
The Pomeranian is a classic small dog that sports a fluffy coat, fox-like appearance, and eager grin.
Temperament: This breed is social with other dogs, devoted to their owner, and an ideal lapdog. Pomeranians are cheerful and intelligent little furry friends, interested in everything that goes on around them. Plus, they make great watchdogs! When properly trained, they can master an abundance of charming tricks.
Grooming: Pomeranians are constant shedders who require regular, thorough brushing.
Exercise: Be sure to have plenty of dog play toys handy, because this breed thrives with regular exercise! They enjoy walking, running, playing, and sticking near their pet parents' sides.
Fun Fact: Pomeranians became popular when Queen Victoria of the United Kingdom returned home from Italy with one. The breed soon gained worldwide fame!
Read on about the enchanting Pomeranian.


#7: Chihuahua
The Chihuahua is known for its tiny size but large personality—not to mention pointy ears and cute round eyes.
Temperament: Chihuahuas are extremely loyal, and their pet parents are, too! In fact, people who have a Chihuahua often have more than one in their lifetime. Smart, brave, and loving, this breed will earn—and demand—your respect. Chihuahuas are protective (or overprotective) of their pet parents. Most are good with other pets but dislike certain dogs' personalities.
Grooming: Longhaired Chihuahuas require frequent brushing while the shorthaired variety only needs occasional brushing to stay well-groomed. Their eyes should be cleaned often; because these dogs are close to the ground, their eyes collect dirt and debris.
Exercise: Daily walks or following their family around the house is ideal for the Chihuahua.
Fun Fact: Relative to their size, Chihuahuas have the biggest brain of any dog breed, according to the Central California Society for the Prevention of Cruelty to Animals (CCSPCA).
Discover more about the confident Chihuahua.


#8: Yorkshire Terrier
The Yorkshire Terrier, also known as the "Yorkie," sports a distinct gray and tan silky coat and is a fashionable, popular small dog breed.
Temperament: Yorkies are true terriers—playful and fearless with an energetic spirit. They get along well with other pets and are intelligent dogs that are easy to train. Yorkies make superb watchdogs. However, they can be possessive of their pet parents and tend to follow them around because they dislike being alone.
Grooming: A long-coated Yorkie should be brushed daily and the hair in front of their face should be trimmed often or maintained in a topknot. Pet parents typically keep this breed's hair cut short to simplify grooming, although their coat still requires regular brushing.
Exercise: Yorkies are active dogs that enjoy moderate exercise, such as accompanying their pet parents on walks, playing outside, or running errands.
Fun Fact: The first therapy dog was a Yorkshire Terrier named Smoky. She toured hospitals during World War II and offered comfort to injured soldiers, according to Psychology Today.
Find more information about the brave Yorkshire Terrier.


#9: Poodle
While the Poodle is often associated with dog shows, these curly-coated, muscular dogs are also great companions to welcome into your home. However, they are not exclusively in the small dog breed category; the small versions of this breed include Toy and Miniature Poodles.
Temperament: Toy and Miniature Poodles are clever, sophisticated dogs that can pull off the most elaborate, iconic haircuts. Both are highly intelligent, trainable dogs that excel in athletics. The Toy Poodle is slightly smaller in size, but the Miniature Poodle is more suitable for a family with younger children because the Toy Poodle prefers a calmer environment.
Grooming: Poodles are hypoallergenic and practically non-shedding, but their thick, curly hair requires daily brushing and upkeep.
Exercise: Poodles are extremely active dogs with high energy levels, so they enjoy long walks, runs, sports, and swimming!
Fun Fact: This breed's fancy show coat originally had a practical function; hunters wanted Poodles to be able to move freely while also staying warm when retrieving ducks in cold water.
Learn more about the stylish Poodle.


#10: Bichon Frise
The Bichon Frise has a white, fluffy coat and endearing smile that wins over hearts.
Temperament: This breed is friendly, affectionate, and cheerful. The Bichon loves to entertain their family and spend as much quality time as they can with their pet parents. They get along well with older children, adults, and other pets—and are even welcoming to strangers.
Grooming: Despite being a hypoallergenic dog breed that hardly sheds, the Bichon Frise's coat requires careful attention with daily brushing. Their eyes should be regularly cleaned to prevent tear stains and skin irritation.
Exercise: These dogs experience bursts of energy, so daily walks and playtime are necessary.
Fun Fact: In the 19th and 20th centuries, the Bichon Frise was often used in street performances and circus acts, charming audiences with their cute appearance and impressive tricks.
Read on about the warm-hearted Bichon Frise.


Popular Small Dog Breeds for Every Home
Though each is unique, these pups all offer different personalities and features that make them among the best small dog breeds! However, it is important to find which is most compatible with what you are looking for in a furry friend.
Interested in learning about even more excellent small dog breed companions? Check out the French Bulldog, Jack Russell Terrier, Miniature Schnauzer, Papillon, and Pekingese.
Sours: https://www.nylabone.com/dog101/10-great-small-dog-breeds
150+ Dog Breeds – Complete List from A to Z
If you're not sure which dog breed to adopt, you're in luck! We've put together this complete list of 180 amazing dog breeds. From Affenhuahua to Yorkshire Terrier, get ready to learn about the huge range of dogs in the world:
Dog Breeds That Start With A:
1. Affenhuahua (Affenpinscher x Chihuahua)
The Affenhuahua, combining the Chihuahua with the Affenpinscher, offers a lot of personality in a small package, with an affectionate, energetic, and stubborn temperament.
---
2. Affenpinscher
Sometimes called the "mustached little devil," the Affenpinscher is a mischievous and courageous small dog originally bred to be a ratter.
---
3. Afghan Hound
Regal and high-maintenance, the Afghan Hound is one of the world's oldest dog breeds, originally bred as a hunting dog in Afghanistan.
---
4. Airedale Terrier
Airedale Terriers are active, tenacious dogs with distinctive wooly coats. This breed is alert, outgoing, and playful.
---
5. Akbash
Traditionally used as a livestock guardian, the Akbash is a protective working dog hailing from Turkey.
---
6. Akita Inu
Loyal, intelligent, and strong, the Japanese Akita is a well-loved dog breed. Helen Keller is one of this dog's most famous owners!
---
7. Akita Shepherd (Akita Inu x German Shepherd)
The Akita Shepherd is an independent, loyal mixed breed combining the German Shepherd with the Akita Inu. These are working dogs that need an athletic lifestyle.
---
8. Alaskan Husky
Alaskan Huskies aren't as famous as Siberian Huskies, but they are also strong sled dogs well-equipped for cold weather. This active hybrid of several breeds isn't a registered breed and can vary in appearance.
---
9. Alaskan Malamute
The powerful Alaskan Malamute was originally bred for dog sledding and has a thick, fluffy coat perfect for intensely cold weather. This working breed is affectionate and loyal but needs plenty of exercise.
---
10. American Bulldog
American Bulldogs are gentle, affectionate dogs that do best with active families. These large dogs need plenty of early socialization but can be great with kids.
---
11. American Dingo (Carolina Dog)
Often called the Carolina dog, the American Dingo is the American continent's only wild dog. These dogs are typically very independent and reserved with humans because they weren't bred to live with people.
---
12. American English Coonhound
The American English Coonhound is a medium to large-sized breed valued as a hunting and companion dog. This dog is the fastest Coonhound and was once owned by George Washington!
---
13. American Eskimo Dog
American Eskimo dogs are intensely intelligent, protective dogs with beautiful white or biscuit-colored coats. These medium-sized dogs descend from German Spitz dogs but were renamed after World War I.
---
14. American Foxhound
American Foxhounds are smart, good-natured hunting dogs that can be great family pets.
---
15. American Hairless Terrier
The American Hairless Terrier is exactly what it sounds like: a goofy, intelligent dog that doesn't have hair. This unusual breed is great for apartment dwellers and has a curious, feisty personality.
---
16. American Leopard Hound
The American Leopard Hound is a tireless, brave hunting dog named for its unusual coloring. This breed is a devoted family dog with boundless energy.
---
17. American Pit Bull Terrier
The American Pit Bull Terrier is a strong, short-haired dog breed that originated in the British Isles. These dogs can be surprisingly gentle with children and are sometimes called "nanny dogs."
---
18. American Staffordshire Terrier
Intelligent and easy to train, the American Staffordshire Terrier is often mistakenly called a pit bull. These affectionate, intense dogs need consistent training and plenty of exercise.
---
19. American Water Spaniel
American Water Spaniels may not be well-known, but they're charming gundogs well-suited to swimming in cold lakes. This breed combines traits from retrievers and spaniels and has a thick waterproof coat.
---
20. Anatolian Shepherd Dog
This huge breed has been around for thousands of years and can weigh up to 150 pounds. The Anatolian Shepherd is an intelligent, independent dog.
---
22. Appenzeller Sennenhunde
The Appenzeller Sennenhund is a lively, hard-working herding dog from the Swiss Mountain dog family. The smallest of those breeds, the Appenzeller is an intelligent, protective companion.
---
23. Aussiedoodle (Australian Shepherd x Poodle)
Though less famous than other Doodle mixes like the Goldendoodle and the Labradoodle, the Aussiedoodle is also a fluffy, hypoallergenic dog. This breed is loving, energetic, and easy to train.
---
24. Australian Cattle Dog
Australian Cattle Dogs were originally bred from breeds as varied as Dalmatians, Collies, and Dingos — and you can see that varied heritage in their unusual bodies! Playful and intelligent, these dogs do well with lots of activity.
---
25. Australian Kelpie
The Australian Kelpie is a rugged herding dog designed to work in the harsh Australian outback. These dogs have incredible stamina and endless energy.
---
26. Australian Shepherd
Australian Shepherds are fun-loving, loyal herding dogs known for their athleticism and ability to compete in dog agility competitions. Highly intelligent and trainable, these playful dogs are also territorial and protective.
---
27. Australian Terrier
Spunky, energetic, and bossy, Australian Terriers offer a lot in a small package. These entertaining dogs are apartment-friendly and full of personality.
---
28. Azawakh
Lean and muscular Azawakh dogs are a rare type of Greyhound that hails from Africa. These gazelle hunters can reach speeds of up to 40 mph and are protective, loyal, and independent.
---
Dog Breeds That Start With B:
29. Barbet
The Barbet is one of the world's newest recognized breeds. This playful, goofy dog is a French water dog likely related to both Poodle and Briard breeds.
---
30. Basenji
The Basenji is an ancient African breed famous for being cat-like and non-barking. This small hound is energetic, stubborn, and poised.
---
31. Bassador (Labrador Retriever x Basset Hound)
Bassadors may look comical, but they're also loyal and affectionate family dogs. This mixture of Labrador Retriever and Basset Hound is a friendly hybrid.
---
32. Basset Fauve de Bretagne
Adaptable, companionable, and courageous, the Basset Fauve de Bretagne is a French hunting dog. This breed is very social but can be stubborn.
---
33. Basset Hound
The Basset Hound is a loyal, affectionate family dog originally bred for hunting. This dog is very friendly but has a tendency to become overweight.
---
34. Basset Retriever (Basset Hound x Golden Retriever)
Intelligent, playful, and eager to please, the Basset Retriever combines great traits from Golden Retrievers and Basset Hounds.
---
35. Bavarian Mountain Scent Hound
The Bavarian Mountain Scent Hound is a hunter and tracker from Germany. Athletic, calm, and loyal, this dog is a great companion — especially if you're a hunter or game warden!
---
36. Beabull (Beagle x English Bulldog)
The Beabull is an adorable hybrid of the Beagle and the English Bulldog. This friendly, playful dog does well with other pets.
---
37. Beagle
Gentle and loving with a lazy streak, Beagles are some of the most recognizable and popular dogs out there. These adaptable dogs are great with children and can weigh up to 30 pounds.
---
38. Beaglier (Beagle x Cavalier King Charles Spaniel)
The Beaglier is an energetic, loving combination of Beagles and Cavalier King Charles Spaniels. This breed is affectionate and even-tempered.
---
39. Bearded Collie
Bearded Collies are Scottish herding dogs with distinctive long hair. This breed is very energetic, alert, and intelligent.
---
40. Bedlington Terrier
The Bedlington Terrier looks surprisingly like a lamb, but don't be fooled! These headstrong, sensitive dogs are loyal and energetic pets.
---
41. Belgian Laekenois
The Belgian Laekenois, also called the Belgian Shepherd, is an affectionate, strong-willed breed with a wiry coat.
---
42. Belgian Malinois
Outgoing, hardworking, and intelligent, the Belgian Malinois is a strong, obedient herding dog that needs plenty of activity.
---
43. Belgian Sheepdog
The Groenendael Belgian Sheepdog has a distinctive black coat and pointed ears. These dogs are energetic, loyal, and watchful.
---
44. Bergamasco Sheepdog
One of the world's most distinctive dogs, the Bergamasco Sheepdog is a dreadlocked herding dog that can weigh up to 85 pounds. This large dog is patient and gentle, making for a good family pet.
---
45. Berger Picard
The Berger Picard may be rare, but this dog is an independent, athletic hunting dog that is both engaging and stubborn.
---
46. Bernedoodle (Bernese Mountain Dog x Poodle)
Crossing the Bernese Mountain Dog with the Poodle will get you a Bernedoodle, a playful, child-friendly large breed. This dog is hypoallergenic, intelligent, and highly trainable.
---
47. Bernese Mountain Dog
Bernese Mountain Dogs can weigh up to 125 pounds, but they're also goofy, easygoing dogs with affectionate personalities.
---
48. Bichon Frise
If you're looking for a smart, low-shedding small dog with a big personality, you might love a Bichon Frise. These little dogs are playful, curious, and charming.
---
49. Black and Tan Coonhound
The Black and Tan Coonhound is a powerful hunting dog with serious stamina. These dogs are intelligent, active, and loyal.
---
50. Black Mouth Cur
Gentle, friendly, and devoted, the Black Mouth Cur is an active family dog. This breed needs lots of activity and prefers to have a large yard.
---
51. Black Russian Terrier
Black Russian Terriers are large, shaggy dogs originally bred as military dogs. These athletic dogs are confident, intelligent, and powerful.
---
52. Bloodhound
Bloodhounds are famous for their skill as scenting dogs, but they're also sweet-tempered friendly family pets.
---
53. Blue Lacy
The Blue Lacy is the official Texas state dog. This active, intelligent breed is a livestock herder and watchdog.
---
54. Bluetick Coonhound
A relentless and smart hunting dog, the Bluetick Coonhound is also an affectionate family dog.
---
55. Bo-Chi (Boston Terrier x Chihuahua)
The Bo-Chi is a mixture of the Boston Terrier and the Chihuahua. This small hybrid is playful and intelligent.
---
56. Bo-Dach (Boston Terrier x Dachshund)
The Bo-Dach, a combination of Boston Terrier and Dachshund, is an intelligent, playful hybrid breed.
---
57. Boerboel
The Boerboel is a South African mastiff originally bred to protect homesteads from predators. Strong, muscular, and protective, this is a very large breed.
---
58. Bohemian Shepherd
The Bohemian Shepherd is a loyal, friendly dog with a shaggy coat and triangular ears.
---
59. Bolognese
Bred as companion dogs for Italian nobility, the Bolognese is an affectionate, demanding breed that hates to be left alone.
---
60. Borador (Border Collie x Lab)
Combining Border Collie with Labrador Retriever, the Borador is an athletic, lovable dog that can work as a gun dog, retriever, or herding dog.
---
61. Border Collie
Border Collies are British herding dogs with intense, alert personalities. These smart dogs need a lot of activity and do well in dog competitions.
---
62. Border Terrier
Border Terriers have distinctive otter-shaped heads and weatherproof wiry coats. These dogs are hard workers with affectionate, even-tempered personalities.
---
63. Bordoodle (Border Collie x Poodle)
Bordoodles are a mixture of Poodle and Border Collie. Social, intelligent, and playful, these hypoallergenic dogs need plenty of exercise.
---
64. Borzoi
Gentle, affectionate, and laid-back, the elegant Borzoi was originally bred to hunt wolves in Russia. These sleek dogs can run up to 40 miles per hour!
---
65. BoShih (Boston Terrier x Shih Tzu)
The BoShih, a combination of Boston Terrier and Shih Tzu, is a curious, lovable small dog.
---
66. Boston Bull Terrier (American Pitbull Terrier x Boston Terrier)
The Boston Bull Terrier is part American Pitbull Terrier and part Boston Terrier. This smart, stubborn dog is great with kids and makes a good watchdog.
---
67. Boston Terrier
Boston Terriers are attentive, friendly, and well-mannered. These adventurous dogs are sometimes mischievous.
---
68. Bouvier des Flandres
Energetic, willful, and brave, the Bouvier des Flandres is a cheerful family dog that is both active and even-tempered.
---
69. Boxador (Boxer x Labrador Retriever)
The Boxador is a friendly, active family pet that enjoys running and fetching. This hybrid breed combines the Boxer with the Labrador Retriever.
---
70. Boxer
Boxers are playful, affectionate, and alert dogs. This breed dates all the way back to 2000 BC!
---
71. Boykin Spaniel
Boykin Spaniels were originally bred in South Carolina for bird hunting. These sporting dogs are sometimes called "swamp poodles" — and they're loyal, loving pets.
---
72. Bracco Italiano
You may have seen the Bracco Italiano in classical paintings. This agile hunting dog dates back to the 4th century and has an intelligent, eager-to-please temperament.
---
73. Briard
Named after Brie cheese, the Briard originated in the French countryside. These dogs are fearless, obedient, and protective.
---
74. Brittany
Also called the Brittany Spaniel, Brittany dogs are intelligent, sensitive, and playful dogs with beautiful coats and no tails.
---
75. Broholmer
The Broholmer is a Danish guard dog that can weigh up to 130 pounds. This strong, large dog is friendly and loving.
---
76. Brussels Griffon
Adorable, stubborn, and playful, the Brussels Griffon is a great option for apartment-dwellers, singles, and seniors. This spunky breed loves to be glued to your side!
---
77. Bullpei (Bulldog x Shar-Pei)
The Bullpei is a loyal family dog that can handle a small yard and does well with kids. Loyal, curious, and intelligent, this breed is easy to train.
---
78. Bull Terrier
Sours: https://petkeen.com/complete-list-of-dog-breeds/
Breeds az dog lap
After all, I closed up after yesterday. Not even a trace remained. It was simply impossible to stand.
These Are Top 10 Best Lap Dog Breeds
The girl obeyed. I took a box of Vaseline cream from the shelf, opened it, smeared it thickly on the index finger of my right hand, with two fingers of his left hand. He parted Oksanas huge buttocks and inserted the smeared finger into the girls anal opening. Having smeared the inner walls of Oksanas anus with Vaseline, I pulled out my finger, once again took a portion of the cream and this time smeared.
You will also like:
The teacher Anna Petrovna began to ask Lyuba what happened to her and how she was feeling. Lyuba had to admit that she was constipated, and the nurse gave an enema. - Very good. So now you are healthy, the teacher smiled. Two boys, who specially came closer to Lyuba and Anna Petrovna, heard about the enema.
4637
4638
4639
4640
4641