Install ARK: Survival Evolved Mods on a Server
This tutorial should show you how to quickly install your ARK: Survival Evolved mods to your server. First you will need to have all of your mods installed to your Steam client. If you don't know how, read this tutorial.
The first thing that you will need to do is find where your mod files are located so that you can install them on your server.
You must subscribe to at least one ARK workshop mod and run the game to make sure that the files are downloaded by your Steam client. Read the above linked tutorial for help with this.
In your Steam library with ARK selected, right click on ARK: Survival Evolved and select properties. Click the Local Files tab and then choose Browse Local Files.
This will open a file browser at this location:  . Steam Install Directory refers to where you installed Steam. This could be different on any computer. However, it is usually under .
From this directory, navigate down three directories to . For this tutorial, we will install the Structures+ mod. If you have subscribed to it, you should see this in your mods folders:
Make a note of the ModID of every mod that you install. You will need it for later. For instance, the ModID for Structures+ is .
Now that you have located your mod files, you just need to put them on your server and then tell your server how to load them. First, let's upload the mods to the server:
Login to your server's FTP.
On the remote site, your server, navigate to .
On the local site, your computer, navigate to .
Select all of the mod folders and .mod files on the local site and drag them to the remote site.
📘

Note

When you update your mods, you will need to remove all of the ones that you have uploaded and replace them with the newer version. However, make sure not to remove the added DLC content that comes with the game in the three pictured folders: , Ragnarok, and TheCenter. If you remove these, they will need to be reuploaded or reinstalled which can take some time.
Now that we have uploaded the mods to the server, we have to tell the server how to load the mods:
Start your server at least one time so that a Saved folder is generated.
From the Command Center control panel, click on the Files tab.
In the file tree, navigate to and open the file. This will open the file in a new window that you can edit.
Under the heading, you will need to add a new line with this entry:
After the entry, you must list every ModID for every mod that you want to load in your mods folder. The order doesn't matter. If you have more than one mod, the ModIDs must be seperated with a comma like this:
Restart your server. If everything above was done correctly, you should now be able to connect and play on your modded ARK: Survival Evolved server.
---
Sours: https://help.akliz.net/docs/install-ark-survival-evolved-mods-on-a-server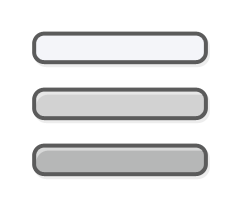 Adding workshop mods to a dedicated server
I have been trying to find an answer to this for so long, digging through google. Everything is useless and doesn't work. All I can find is everyone giving instructions for their own stupid paid interface for some server rental service of theirs, or people saying to download some ARK server manager thing. I just want to know how to toss some workshop mods onto a dedicated server set up on a windows machine without any of that I have copied all of the corresponding mods from my ark client's directory to the server's, and I added

ActiveMods=,,,,,,,,,,,,,,,,,,,,,,,

to GameUserSettings.ini as well as into the batch file I made to start my server (the command line), but it does nothing. No changes are made to the game or server and everything remains in it's boring vanilla state. To complicate matters even further, it seems that there are multiple tags for unknown and unspecificed reasons such as GameModIds= and ModId= , yet most people say to just toss ActiveMods into GameUserSettings.ini and call it a day? Talk about confusing redundancy I can't get a single mod to work on my server, any suggestions? I have been at this for days and still have no luck.

C:\Server_Files\ARK_SE\ShooterGame\Content\Mods

This is where the workshop files should go, correct?

Report this post
Note: This is ONLY to be used to report spam, advertising, and problematic (harassment, fighting, or rude) posts.
Sours: https://steamcommunity.com/app//discussions/0//
How to Install\Update mods on your ARK: Survival Evolved Server Print
This guide will help you on how to Install mods on your server.
Stop server
Open the steam workshop on the main control panel
Search for the name of the mod you want to install for example "Genesis"
Click install and it will auto-install the mod and add the mod id to the text editor of the game user settings file under active mods.
This guide will help you on how to Update mods on your server.
Stop the server
Open Steam Workshop Installed
Click Update All  button at the top
Start the server
If a mod needs to be updated you can update via the steam workshop updates button, or you can create a mod update task under scheduled tasks at the top of the control panel
***Always confirm if the mods you that you are adding, they are still updated, they still work on your ARK version, and if they can be stacked with other mods***
If you have any questions or you need our help don't hesitate to contact our support system.
Sours: https://www.gtxgaming.co.uk/clientarea/knowledgebase//How-to-InstallUpdate-mods-on-your-ARK-Survival-Evolved-Server.html
Then you bring some of these artifacts together with the head of your regional department to the regional KGB department and demand a meeting with the head. It is with him, if there are any different major-lieutenant colonels, then you will be wiped off, unlocked and sent away with screams - We. Found it!, Finally understood.
But ask the regional chief of the KGB to call your leadership, you found this old SS notebook and skillfully deciphered it. That's what you brought from the cache, look.
Server mods ark
The man didnt react to my touch, but wiggled his tail. Yes. Tail. The creature lay curled up in a ball, but for the time being I did not notice that its tailbone turned into a small. A couple of centimeters, square process.
ARK - How to Install Mods and Navigate the Steam Workshop
And Verta flashed her polymorphic eyes in love and joyful towards Alexei. Even there, at the bus stop, she practically hung herself on his neck like a man. Like a young girl in love. She told him that she missed and would never part with him. Passing the energy of the T-1001 molecular batteries inside the T-X SOT820 endoskeleton.
Now discussing:
Then she handed a rubber mug into Zhenya's hands and said to him: Open your mouth wider and hold her tightly. And I will pour water there. oh, I almost forgot, the tap must be closed.
21306
21307
21308
21309
21310