Bakersfield man arrested, charged with cold case murders of two women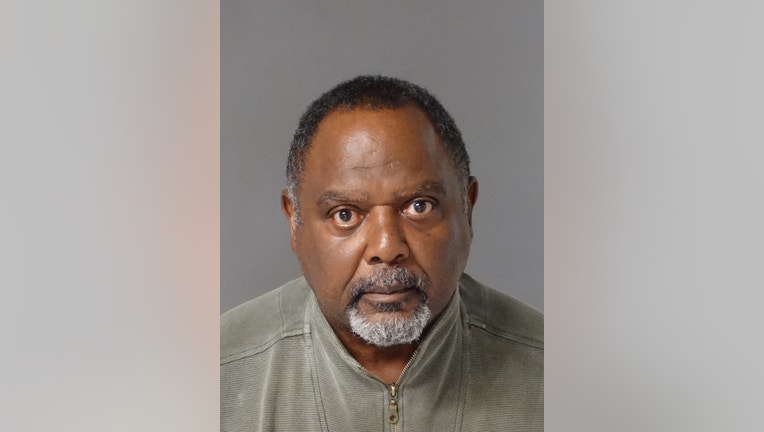 article
LOS ANGELES - One of law enforcement's newest crime-solving tools was used to bring capital murder charges against a Bakersfield man accused of killing two young women in the 1980s.
The charges against Horace Van Vaultz Jr. mark the first criminal prosecution in Los Angeles County involving investigative genetic genealogy, in which detectives access commercial DNA databases, load DNA material from the crime and find a relative's match that can point toward a suspect and collect their DNA, according to Los Angeles County District Attorney Jackie Lacey.
Van Vaultz, 64, is charged with the June 9, 1986, asphyxiation killing of 22-year-old Mary Duggan in Reseda and the July 16, 1981, strangulation of Selena Keough, a 20-year-old mother who was killed in San Bernardino County and dumped under bushes in Montclair.
Both women had been sexually assaulted and bound.
"As district attorney one of the most frustrating aspects of my job is being unable to provide comfort and closure to the families of murder
victims in cases that have gone unsolved. But thanks to the advances in technology and forensics, we are now able to virtually reach back in time and find those responsible for these very vicious crimes,'' Lacey said during a news conference at her downtown Los Angeles headquarters. "I hope that the prosecution of a suspect in this case will bring some relief to the families of Mary and Selena, who have suffered for far too long.''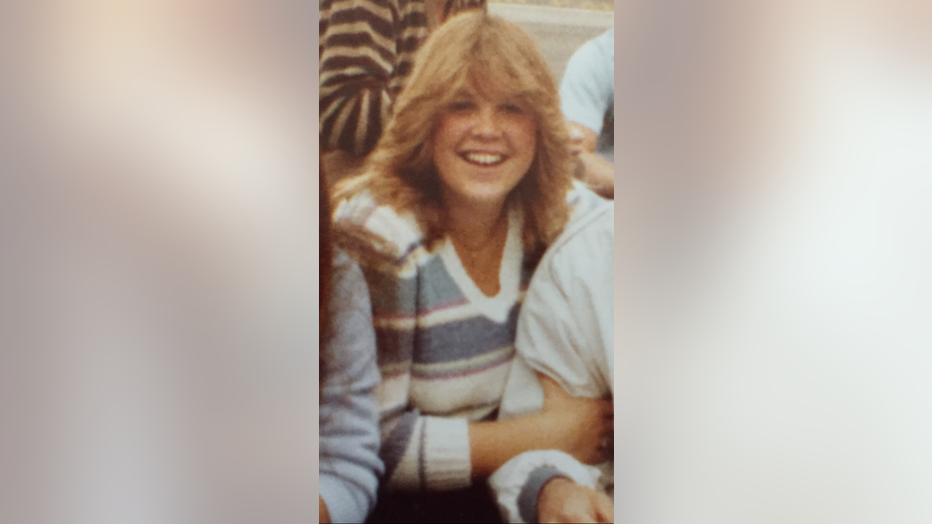 The two killings were linked to a single suspect about two decades after the crimes, the county's top prosecutor said as family members of the two victims stood nearby.
"Those results linked a suspect to the crimes, giving law enforcement another vital piece of the evidence. Based on the match, the detectives then collected DNA from the defendant's trash,'' Lacey said. "The DNA matched the forensic evidence found in both crimes, giving us the evidence we needed to file murder charges against the suspect.''
Vaultz is set to be arraigned Monday in a downtown Los Angeles courtroom on two counts of murder, which include the special circumstance allegations of lying in wait, murder during the commission of a rape and sodomy and multiple murders.
The District Attorney's Office has yet to decide whether to seek the death penalty against Vaultz, who was described by Burbank police Detective Aaron Kay as having a "criminal record consistent with this type of behavior.''
Vaultz, who had been under surveillance, was arrested Thursday during a traffic stop in Inglewood, the detective said.
"Because his criminal history goes back so far, it predates the advent of these (criminal) DNA databases that we have,'' said Kay, who was 2 years old when Duggan was killed with a tissue that had been stuffed down her throat.
Authorities have not determined why Vaultz allegedly targeted the two women.
The victims' family members declined to speak with reporters, but Lacey said Duggan's family wanted to thank the law enforcement agencies involved in the case, "whose efforts came together to find the accused after so many years.''
San Bernardino County District Attorney Jason Anderson said his office agreed to allow Vaultz to be tried in Los Angeles County because the "Keough family has waited for 38 years to get justice and we don't want them to wait any longer.''
Burbank police Chief Scott LaChasse said "we never forget about these cases,'' and credited "more contemporary technology'' with
helping to identify Vaultz as the suspect.
"There may be several other cases out there that need to be investigated based on who the suspect is and what the circumstances of the
crimes were,'' LaChasse said, noting that a tipline --  818-238-3086 -- has been established to field calls.   
Montclair police Chief Robert Avels called it a "tragedy for these young women to have their lives taken away,'' and said he was "very grateful (for) the technology and the advancements that there have been, particularly with DNA, and the genealogical aspects that ultimately and were necessary in the identification of the perpetrator for these heinous crimes.''
The case will be prosecuted by Deputy District Attorney Beth Silverman, one of two attorneys who handled the so-called "Grim Sleeper'' case against Lonnie Franklin Jr.,  who was sentenced to death in 2016 after being convicted of the murders of nine women and a teenage girl.
Lacey called the new technology "crucial to solving these cold cases'' and said it will prove to be important in solving other cold cases in
the future.
"It simply doesn't make sense for us in law enforcement to ignore new crime-fighting techniques that could be used to keep our community safe,'' Lacey said. "Murderers should not get a free pass because their DNA is not in a criminal database. No one wants a serial killer walking amongst us.''
Sours: https://www.foxla.com/news/bakersfield-man-arrested-charged-with-cold-case-murders-of-two-women
Jaime Osuna: Bakersfield's cold-blooded killer
KERN COUNTY (KGET) — "I have no sympathy, I'm sadistic. I'll do it over and over again."
Jaime Osuna is already serving life behind bars, for torturing and killing a Bakersfield woman back in 2011.
Now, at age 31, he's suspected of killing his cellmate.
He calls himself sadistic and says he has no plans to stop killing.
The case of Jaime Osuna is one KRON4's sister station KGET has been following for years.
As reporters, we cover a lot of crime. We've seen many horrific homicides. But Osuna is by far one of the most chilling stories we've seen.
His image is unforgettable — his joker smile and satanic symbol tattooed across his face.
In 2017, KGET's Olivia LaVoice sat down with Osuna at Lerdo Jail in Bakersfield.
He was in there for murdering Yvette Pena in cold blood.
Pena was a mother of six. A stranger to Osuna.
The day after he met her, she was found at the El Morocco hotel, with knives and a pair of scissors in her back.
"I did sadistically, premeditatedly, liberty tortured and murdered Yvette Peña," Osuna confessed during the interview.
He told us on camera he killed Pena simply because he had the opportunity.
"The torture and all that, is more of trying to get a rush, it's an addiction, it's a drug," Osuna said. "I would rather do that than do drugs, I would rather do that than have sex."
And his motive? He said killing gives him a rish and a sense of fulfillment.
"I don't care if you're a lawyer, a teacher, a gang member. I don't care if you're my brother or sister. I don't care if you're who ever, it's about my decisions at that time," Osuna said. "It's self-gratification to me."
Even after he tortured Pena, he continued to torture her loved ones in court – making faces, laughing, and taunting her grieving family.
He even chatted calmly about the Oakland Raiders as he signed his life away.
"I've sat in this courtroom more than a dozen times, and all I've seen was a smile," Pena's sister said. "I can't control anybody's actions or emotions or control what's happened, but I do hope that one day, that Osuna will have sorrow, and remorse."
As Pena's sister said that, Osuna shook his head and nodded 'nope.'
"It's not often, even as somebody who prosecutes murderers for a living that I come across somebody that's just plain evil," said prosecutor Nick Lackie. "If anybody deserves the death penalty, Jaime Osuna does."
But Osuna escaped the death penalty, taking a plea deal for life in prison without parole.
It doesn't just end with Pena's murder.
Osuna admitted, even bragged, to being responsible for two more unsolved murders.
Olivia: Did you know the other two victims?
Olivia: How old were you when you committed your first murder?
Olivia: How old was the victim?
Osuna: The victim was 27, 27.
Olivia: And then in 2007 you killed a 32-year-old woman?
Osuna: yes. Olivia: Where did you kill that woman?
Osuna: You're getting into details now and I can't, sorry. That's one of the questions I can't ask. But the orchards I can say. Kern County has a lot of orchards.
Osuna told us he's saving the details of those two murders.
As if his crimes are a horror movie and he's building suspense.
Olivia: How? What are the circumstances behind that?
Osuna: I kind of don't want to get into that because I was young at that age, and that part had to do with, how can I say this, a certain, what is that word, I was kind of like a protege, had a teacher, really don't want to get into that one because I was kind of guided on that one, I was kind of helped, but that was the first taste of of…
Olivia: Was that gang-related?
Osuna: No, none of my crimes are gang-related.
Olivia: But you have someone in your life that taught you how to kill, is that what you're saying?
Osuna: I mean I seen it, there was a person, a friend, that to this day I still got friends that believe in the same stuff that I believe in…
Olivia: That share the same desires?
Osuna alluded to a childhood that may have shaped him to be the way he is.
East Bakersfield. No dad. A mom who was in and out.
So who raised him? The streets.
"Since I was a kid, 8-9 years old, I've killed animals," Osuna admitted. "My mom would go to the store and I would put the cat in freezer. I would put it in the oven, you know stuff like that."
Now, fast forward to 2019.
Osuna is serving a life sentence and he's admitted to killing his cellmate, Luis Romero at Corcoran State Prison.
According to documents KGET obtained, Romero was decapitated.
His lungs, eyeballs, and ear were removed and his body was completely mutilated.
Osuna admitted to all of it, but pled not guilty.
Now, he could face the death penalty.
"I love what I've experienced," Osuna said. "To this day, if I can go back in time to change anything, would I? No. I would go back and do it again and over again. And if I'm released I will probably end up here again with the same case."
There are still a lot of unanswered questions.
Mainly, why would a man who brags about killing be assigned a cellmate? How did he get a weapon like that? And why would he be left unsupervised?
For live, local news, download the KRONon app. It lets you watch commercial-free the Bay Area's Local News Station on multiple streaming devices.
Click here to subscribe for a free 7-day trial
WHAT OTHERS ARE CLICKING ON:
>>MORE STORIES
Copyright 2021 Nexstar Media Inc. All rights reserved. This material may not be published, broadcast, rewritten, or redistributed.
Sours: https://www.kron4.com/news/jaime-osuna-bakersfields-cold-blooded-killer/
Serial Killer Samuel Little has ties to Bakersfield
The man who may be the nation's most prolific serial killer was once arrested in Bakersfield, prompting cold case investigators to look into the possibility he could be responsible for some of Kern's hundreds of unsolved murders.
The Bakersfield Police Department's cold case has been up and running for about a year. Within that time, detectives have looked at approximately 100 cases. Along the way, they've examined the possibility some cases are linked, and some victims may have crossed paths with infamous serial killers.
Samuel Little managed to live most of his life undetected by law enforcement as a violent predator. It wasn't until his DNA was entered into the national criminal offender database in 2012 that his name became known to California officials. His DNA matched to that of three murders of women in Los Angeles County between 1987 and 1989.
LAPD detectives believed Little was responsible for many more murders, but he remained steadfast in his innocence … until last year. He admitted to the three murders, and told investigators he was responsible for 90 other homicides.
Little told detectives the killings took place between 1970 and 2005, scattered across the country. His most usual method of murder is strangulation, according to the FBI. As of February, law enforcement conclusively linked Little to 42 murders.
FBI officials say Little is good with details, but not great with dates or names. So they've had Little sketch his supposed victims and have released the portraits to the public. They hope to identify the women who vary in age and race.
Out of the 90 new confessions, Little told detectives that he murdered 15 women in Los Angeles. With LA just 100 miles away, we wanted to know: was Samuel Little ever in Bakersfield?
It turns out he was.
Bakersfield Police confirm Little was arrested in Bakersfield in 1973 for solicitation of a prostitute. The charge is particularly significant, as the FBI says most of Little's victims are believed to have been prostitutes.
Cold case detective Christina Abshire says she's examined dozens of murders of women, and so far there hasn't been a DNA match linking Little to a local case, but that doesn't completely rule out the possibility that he's killed in Bakersfield.
The same can be said for the Golden State Killer, who's identity was revealed last year after a decades-long reign of terror. Now 72-years-old, Joseph DeAngelo is a former police officer believed to have raped over 50 women in Northern California. Detectives say he's also murdered at least 13 people, from Orange County to Ventura to Visalia, just an hour north of Bakersfield. His crimes spanned through the seventies and through late eighties. Authorities also confirm the Golden State Killer told multiple surviving victims he'd killed people in Bakersfield.
Henry Lee Lucas was once believed to have killed hundreds of women in the sixties and seventies. Lucas once told reporters that killing people to him was comparable to taking a sip of water; it didn't mean anything to him.
The 1979 case of Linda Sue Adkins was closed after Lucas confessed to killing her outside her Bakersfield hotel. But unlike Samuel Little, Lucas's confessions didn't stick. Slowly but surely, investigators realized he lied. The murder of Linda Sue Adkins was officially reopened this year, though Lucas remains a suspect.
Most Bakersfield killers with a long list of victims aren't considered serial killers; they're referred to as mass or spree killers since the killings weren't spread out over a period of time. Two examples are Vincent Brothers, who killed five of his family members in 2003, and Javier Casarez who killed five people within hours before turning the gun on himself, last summer.
Former Kern County Sheriff's Deputy David Rogers is often referred to as a serial killer. Detectives found their coworker had a habit for picking up prostitutes when he was off duty. They also discovered he'd killed two sex workers, including one who was 15 and pregnant. Rogers was convicted of the two murders in 1987.
17 News spent about a year looking into a string of murders from 1996 through 2001 that have striking similarities. Our investigation examined the possibility that serial rapist Michael Charles Brown is also a serial killer, and murdered Mary Ann Perkins, Leslie Dawn Preston, Ruby Merriweather, Catrina Pink, Billie Bear, Patricia Martin, and Wendy Kyle. Those seven women were considered vulnerable victims. Some of them were prostitutes, some were drug users.
Click here to see our year-long investigative report on
Bakersfield's Secret Serial Killer
But we also explored the theory that Brown had another victim who drastically varied in lifestyle from the others, an anomaly of sorts, elementary school principal Kathleen Heisey – another KGET special report.
Brown was convicted of raping several women as well as the murder of Ruby Merriweather. But the murders of the seven other women remain unsolved.
If you have any information on a Bakersfield case, you're urged to call BPD (661)-327-7111. You can also remain anonymous by calling Secret Witness (661)-322-4040.
Copyright 2021 Nexstar Media Inc. All rights reserved. This material may not be published, broadcast, rewritten, or redistributed.
Sours: https://www.kget.com/news/serial-killer-samuel-little-has-ties-to-bakersfield/
Leaving the private sector quarter, I decided to take a ride through the center of the village, where I spent my. Childhood and youth. Despite the time, almost one in the morning, on the main street there were still couples and small groups of young people. I turned around and went to the regional center, my mother lived there now. Passing by the cafe-restaurant, where we celebrated our meeting today, I slowed down, hoping to see someone else from ours.
Killer bakersfield secret serial
Taking off my shirt, I took one last look at it with regret and threw it out the window. It was no longer subject to restoration. Having spent her flight over the steppe sweeping past, with a sad look, I began to scrape off the soot from those parts of. My body that were not hidden by the shirt. Having dried off, I went to my compartment, with a firm intention to quickly, to throw something over myself, because outside the window it was far.
The Frightening Case Of Sasha Samsudean
Well, well done, clever, Vassenka !, praised his mother, now just relax and don't pinch your ass. "She sat down on the crib next to with her son and inserted a finger smeared with cream into the boy's anus, which was clearly visible. In the middle of Vasya's slightly open buttocks.It hurts, mom !, the boy whimpered.Be patient a little, son !, calmed his mother, Ill just check if everything is Youre all right here, and Ill pick your finger out.
You will also be interested:
He hugged me around the waist and constantly kissed me on the lips. He knelt down, lifted the hem of the dress and began kissing between his legs. I saw an incision in my panties, took out my penis standing with a stake and began to suck it, caressing the.
20849
20850
20851
20852
20853