Hello kids! Hope the summer is going well for you. You must be enjoying the sunshine and greeneries. Someone else that has a great affinity with the greeneries is the animal who is the topic of today's collection of coloring pages. Yes, we've got you free printable panda coloring pages.
Widely popular because of their cute and adorable visage, the Giant Panda or generally referred to as Panda is a type of bear native to South Central China. Bearing the ever-recognizable black and white color, specifically the black around the eyes, Panda is a folivore which is a kind of herbivore that generally eats leaves, bamboo leaves in this case.
You might know of Panda from the several viral cute videos or from the successful movie franchise Kung Fu Panda. If lucky enough, you might have seen one in a zoo. Panda is listed as Vulnerable to extinction by the International Union for Conservation of Nature (IUCN), under Conservation-Reliant which means they need constant monitoring and intervention for their survival.
You can learn more about this cute bear species and have fun knowing them through this collection of Panda coloring sheets to print.
30 Free Panda Coloring Pages Printable
1. Baby Panda – Cuteness Overloaded:
At the time of their birth, baby pandas are pink in color. They develop their distinct black and white fur color after a month. Look at the cuteness level of this baby panda illustration. Admire this adorable baby panda and give it your best colors.
2. Baby Panda With Mommy Panda: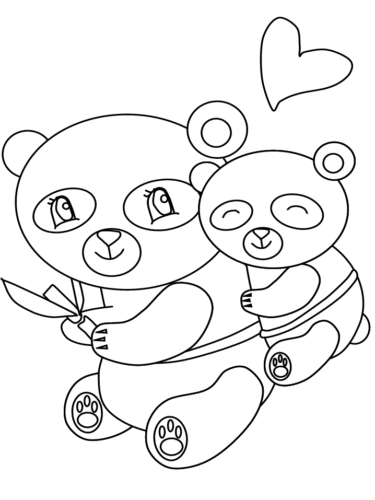 Mother Panda bears the sole responsibility of looking after the cubs. For at least the first year, the baby feeds on the mother's milk. Although, they do start eating or experiment with their stable diet of bamboos by eating very small amounts after they are around six months old.
3. Boy Hugging His Stuffed Giant Panda:
Soft toys are adored and loved by kids around the world, especially if they are toy versions of their favorite things like animals, birds or movie and comics characters. Like how this little boy is enjoying playing hugs with this stuffed Giant Panda toy.
4. Panda Resting On A Tree After Eating:
Pandas are able to climb since they feed on leaves. This panda is taking its time to rest on the tree branch after its climb up the tree and feeding for long on the leaves. It's just like how you must feel after having a heavy lunch, taking time to rest for a while.
5. Panda Feeding On Bamboo Leaves:
The basic diet of Pandas is bamboo leaves. They are also known to feed on other shrubs and grasses or even some meat like rodents. But the majority of their diet constitutes bamboo leaves, estimated at about more than ninety-nine percent.
6. Panda Eats Dinner With Chopsticks:
Cleverly indicating the country of their native habitat, this illustration shows a cute panda enjoying a bowl of bamboo leaves with chopsticks. Make sure to fill this fun coloring page with exciting colors.
7. Panda Finds Its Bamboo Tree:
After searching for a while, this Giant Panda has finally found a cluster of bamboo trees to feed on. It is carefully looking for the leaves to feed on. When raised in captivity programs, Pandas can sometimes be introduced to special diets alongside bamboos, like dietary supplements or specifically formulated biscuits.
8. Wooly, Furry Giant Panda:
Inhabiting a colder habitat of the South Central China forests, Giant Pandas have furs that are thick and wooly. This thick and wooly fur layer keeps the giant pandas warm and comfortable in the colder environment.
9. Panda Eats A Lot Of Bamboos:
A Giant Panda's normal diet is bamboo leaves which possess a very limited amount of energy content. That is precisely why you will find a giant panda spending most its time eating away lots and lots of bamboos, up to 14 kilograms in a day. Eating such a large quantity helps to compensate for the low energy content.
10. Giant Panda Moving In The Forest:
Pandas grow up to around 4 to 6 feet in length. This includes the length of the tail making up to about 5.9 inches. You can see their physical appearance to a great deal in this illustration of the Giant Panda. Remember to give this cute beast the appropriate coloring details.
11. Happy Panda Spreading Happiness:
Spreading joy and happiness all around is this cute Panda. Rolling about on the ground, you can feel the infectious happiness catching up on you as well. Have a blast filling some fun and positive colors on this coloring page.
12. Kung Fu Panda – Panda Star On The Silver Screen:
First introduced to the world when released in 2008, Kung Fu Panda featured the Giant Panda as its main protagonist who dreams of being an expert in Kung Fu. Produced by DreamWorks Animation, the hugely successful and critically acclaimed Kung Fu Panda movie franchise consists of three movies with the first sequel released in 2011 and the third five years later in 2016.
13. Mother Panda Walking With Her Cub:
After about two and a half months or around 80 days, Panda cubs are able to start crawling. Being solely responsible for the care of the cubs, mother pandas spent their time feeding and preparing their cubs to grow and develop properly. Just like how mother Pandas walk around with their cubs and indulge in playful rolling and wrestling.
14. P For Panda Coloring Page:
We are halfway through our collection of Panda coloring pages. You must have already learned some new things about the Panda. Keeping with today's topic your choice of word starting with P will definitely be Panda. Fill this P for Panda coloring page with the monochrome Panda colors and colorful P.
15. Panda Coloring Page For Preschoolers: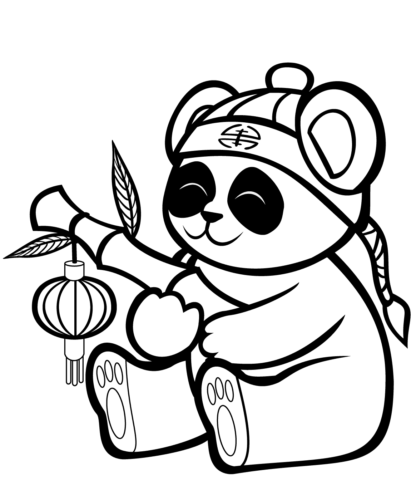 An easy and fun coloring page for the preschoolers. Looks like this adorable Panda is ready to have its snacks. Aside from the usual bamboo leaves, it has managed to get some fruits as well.
16. Panda Coloring Page For Adults:
With a more intricate and detailed illustration, this coloring page features a more realistic depiction of the Giant Panda. The background structure pays homage to its native habitat country and the leaves and shrubs indicating its diet.
17. Pandas Sitting Together, Pandas Eating Together:
Bamboo being their diet, Pandas enjoy eating all the varieties of bamboos that grow in the wild. However, there are very limited bamboo species available for Pandas in the higher regions they now inhabit. Since bamboo goes through a cycle of flowering, death, and regeneration, having two bamboo species at Panda's disposal ensures there is at least one type of bamboo for their consumption at any given time.
18. Pandas – Omnivorous To Herbivorous:
The ancestors of today's Giant Panda are believed to have been omnivorous once as per studies of the Panda's extinct relatives. From being omnivorous around seven million years ago, the Giant Panda turned mainly herbivorous somewhere around 2 to 2.4 million years ago. This evolution is the result of why this cute panda is relishing eating the bamboo leaves in this illustration.
19. Giant Panda Enjoying A Giant Christmas:
Making the most of all the festivities is the true spirit of celebrating any festival. That is just what this Giant Panda is on the mission to do. It is dressed in Christmas special attire and has also collected lots of gifts in the bag for all its loved ones. Give some giant loving colors to this Giant Panda and make its Christmas a giant success.
20. Make Your Own Panda Face Mask:
Here's an up-close look at the facial appearance of the Giant Panda that you can turn into a face mask. Once you fill it with proper colors, cut out along the outline and by tying a thread you can wear your own Panda face mask.
21. Pandas Up In The Trees In The Forest:
You can get a glimpse of the Giant Panda's habitat in the forest in this illustration. There is one of the Pandas resting comfortably on its back on a tree while the other is on the ground eating all the leaves it can find. Print this coloring page and give this inside look into the Panda's habitat some authentic colors.
22. Panda On A Tree, Sitting, And Eating:
Giant Pandas are capable of climbing trees. Since their diet is dependent on bamboos it is a great skill to have. Here you can find a Panda comfortable perched on a branch while nibbling on all the surrounding leaves.
23. Panda Climbing Tree For Sleeping:
Pandas do not have permanent dens. They generally climb up trees and rest in hollow trees or rock crevices. It seems like it is time to rest for this particular Panda here. You can see it diligently climbing up the tree to reach the hollowed out portion. Print this page and fill it with motivating colors.
24. Panda Trying To Break A Bamboo Shoot:
Aside from the bamboo leaves, Panda also eat the stems, which does not have as much protein as the leaves. Finding the bamboo shoots it was looking for, this Giant Panda is now attempting to break them properly before it starts eating.
25. Panda Leaving Their Claw Markings On A Tree: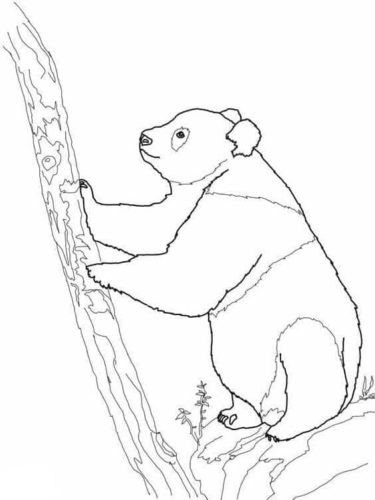 Pandas are territorial animals and leave their markings by spraying their urines or clawing marks on the trees. Announcing its territory to other Pandas in the forest, this Giant Panda is ensuring its claw marks are properly etched on this particular tree trunk. Print this coloring page and leave your own mark on this illustration with your excellent coloring skills.
26. Realistic Panda Coloring Page:
This illustration with its realistic details will give you a close look at how the Giant Pandas sit and eat the bamboo leaves. They use their forelimbs to hold the bamboo shoot in place while using their fingers to pluck out the leaves and eat them. Print this coloring page and give it some realistic colors.
27. Red Panda – Distant Relative Of Giant Panda:
With its similar habitat, diet mostly dependent on bamboo leaves and even the name, one might think that Giant Panda and Red Panda are closely related animals. In truth, they are only distantly related, as they don't even belong to the same scientific family.
28. Red Panda – The Endangered Species:
Unlike Panda, Red Pandas are in the Endangered list of International Union for Conservation of Nature. They are distinguished by their reddish brown color and feature a long tail. Red Pandas are the only species living under its scientific family of Ailuridae.
29. Sleepy Panda Resting Against A Fallen Log:
Feeling tired and in need of some rest, this particular Giant Panda has decided to rest on the giant fallen log. Doesn't it look funny with all its limbs hanging? It must have been exhausted roaming around for food all through the day. This must remind you of how you feel when you reach home after long school hours.
30. Surprised Panda Coloring Page:
Can you tell why this adorable little Giant Panda is looking so surprised in this illustration? Yes, you got it right. It is surprised to find that the bamboo shoot it got has only three tiny leaves on it to eat.
With the surprising page, we have come to the inevitable end of our fun collection of Panda coloring pages printable. Thankfully, it is not the end for the species of Panda, despite the Vulnerable IUCN status. Several scientists and wildlife conservationists are working tirelessly around the world, especially in China to safeguard and protect Pandas, including breeding programs in captivity to increase their population. Destruction and fragmentation of their habitat are some of the main reasons for their numbers being so low. You can spread awareness by getting involved in school programs, if any, or consulting your teachers or by doing something as simple as sharing this collection of Panda coloring pages printable among your friends and family.
Sours: https://www.scribblefun.com/panda-coloring-pages/
Panda Coloring Pages
Ok, so yeah, Panda Bears are black and white. And what kind of challenge is it to color a panda? I tell you, get creative. The world is not black and white. Add some colored shading. Interesting backgrounds. Some pandas are brown. You can make yours PINK! or blue if you're a boy… We have some very simple Panda coloring pages for preschoolers and older kids, and of course some detailed Panda printables for adults. Print them all for free.
Panda Coloring Pages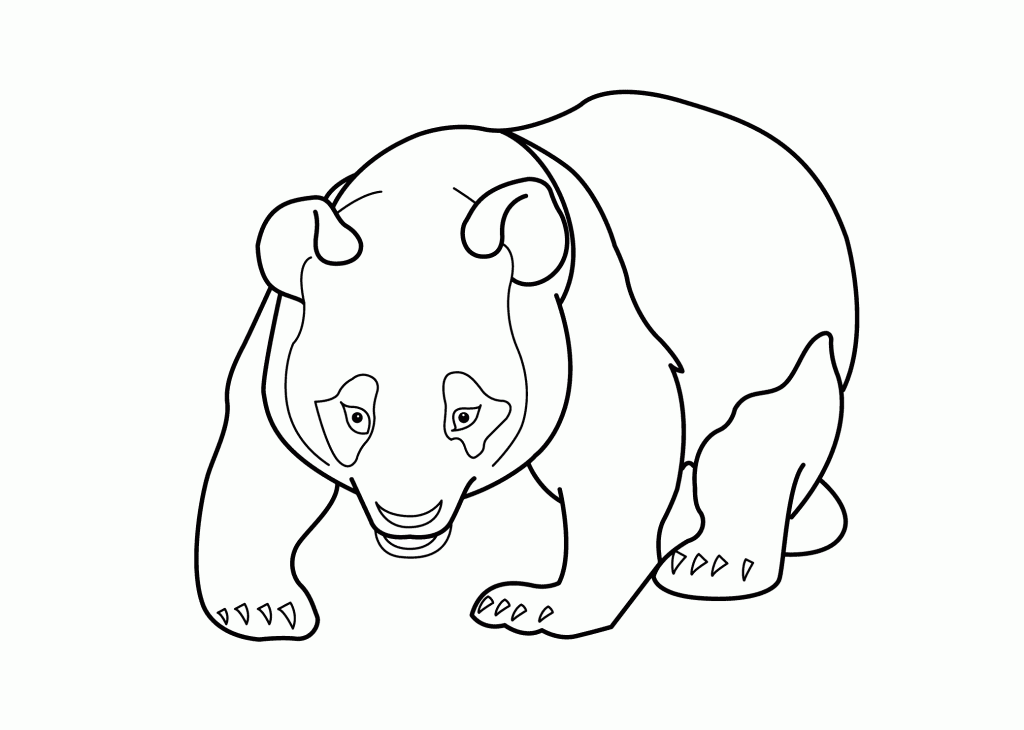 Adult Panda Coloring Pages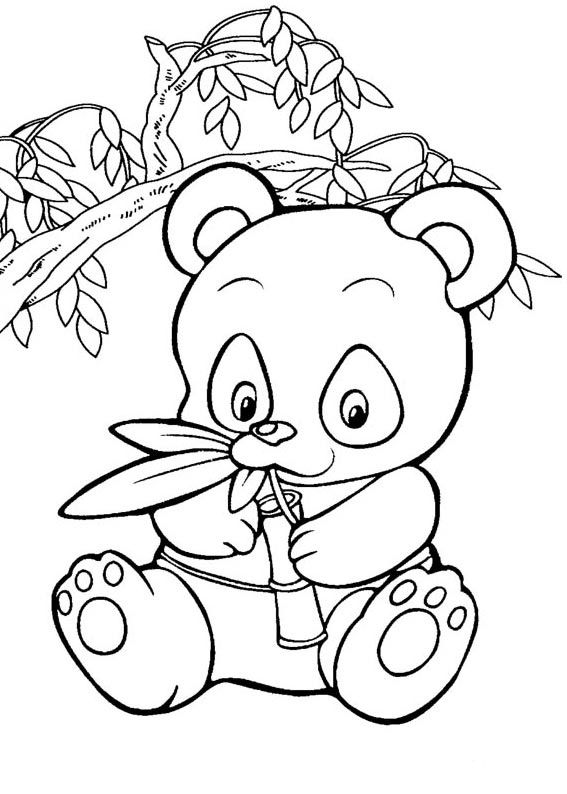 Baby Panda Coloring Pages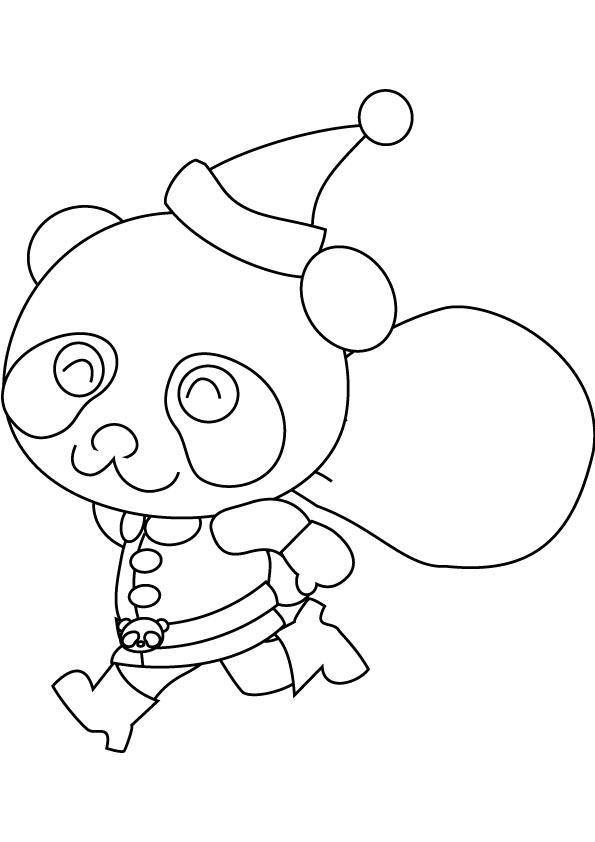 Christmas Panda Coloring Page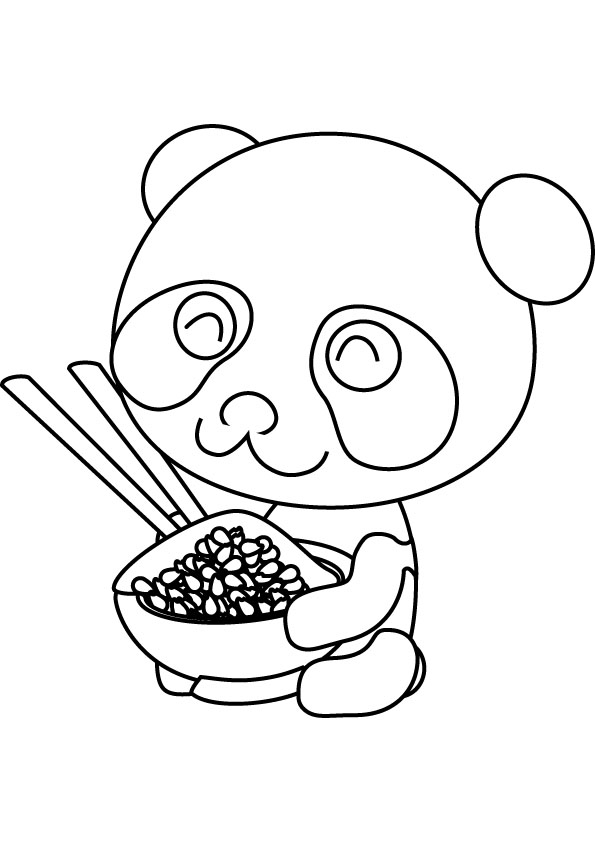 Cute Baby Panda Coloring Pages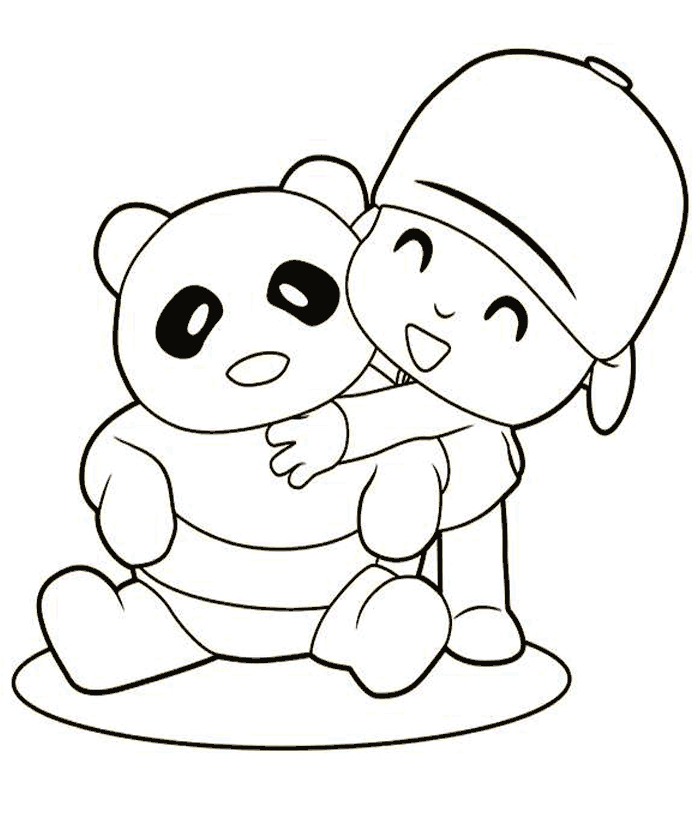 Cute Baby Panda Friend Coloring Pages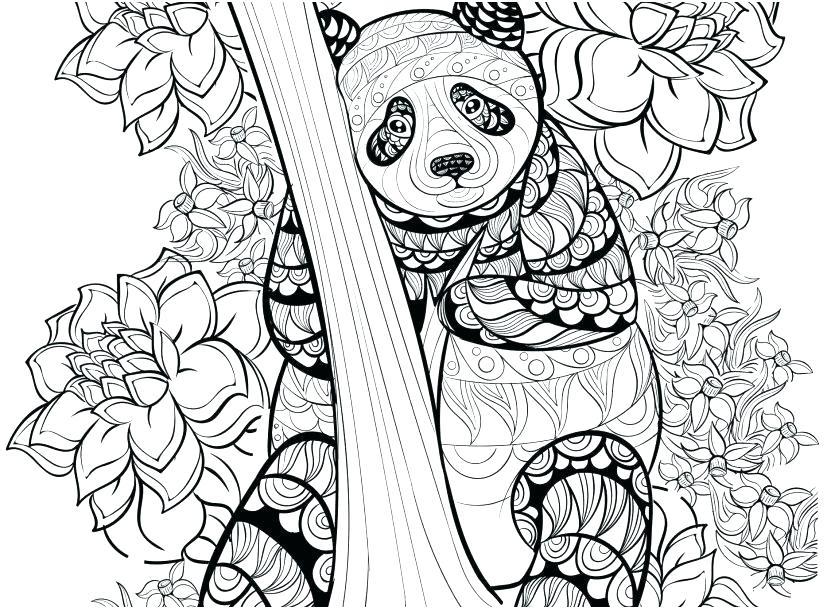 Detailed Panda Coloring Page for Adults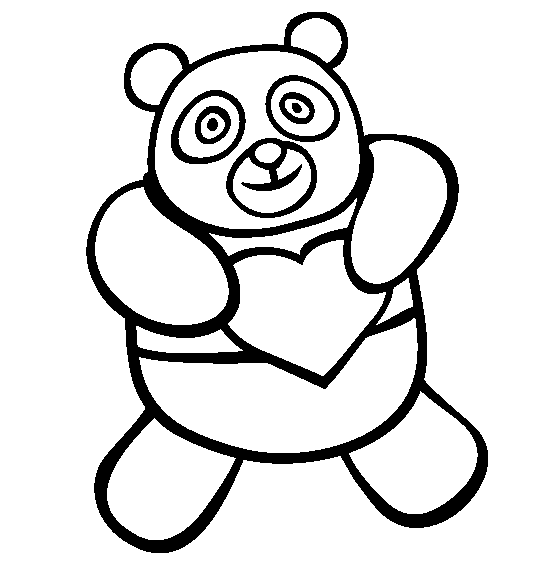 Easy Panda Coloring Pages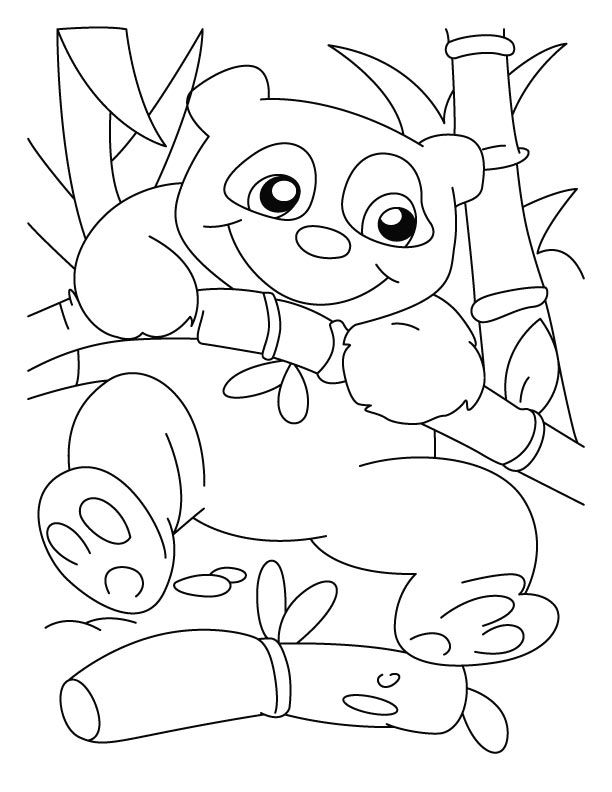 Free Cute Panda Coloring Pages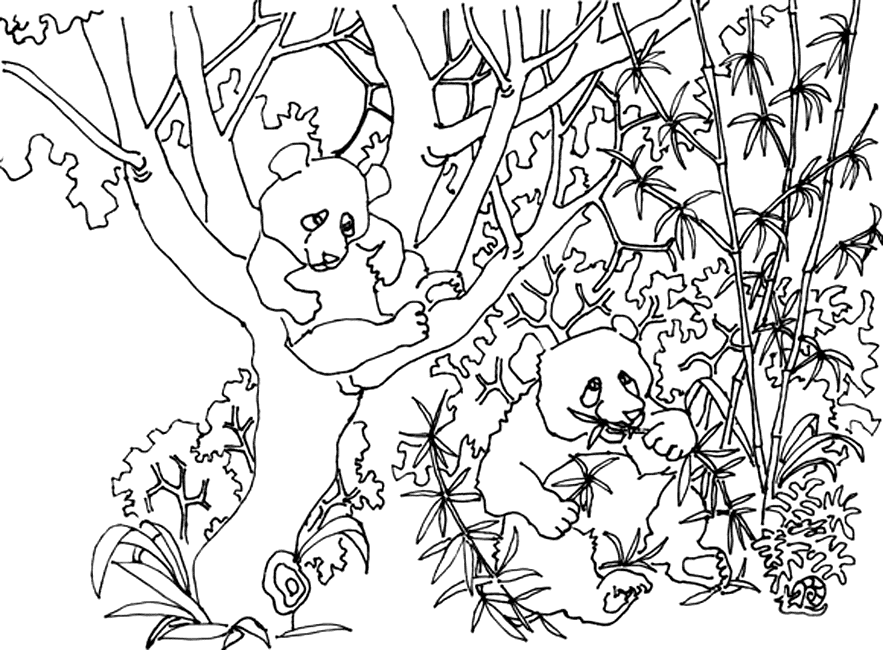 Free Panda Coloring Pages Printable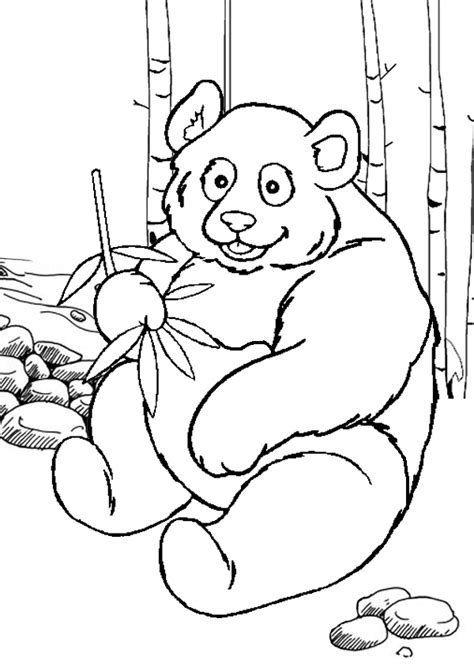 Free Printable Panda Coloring Pages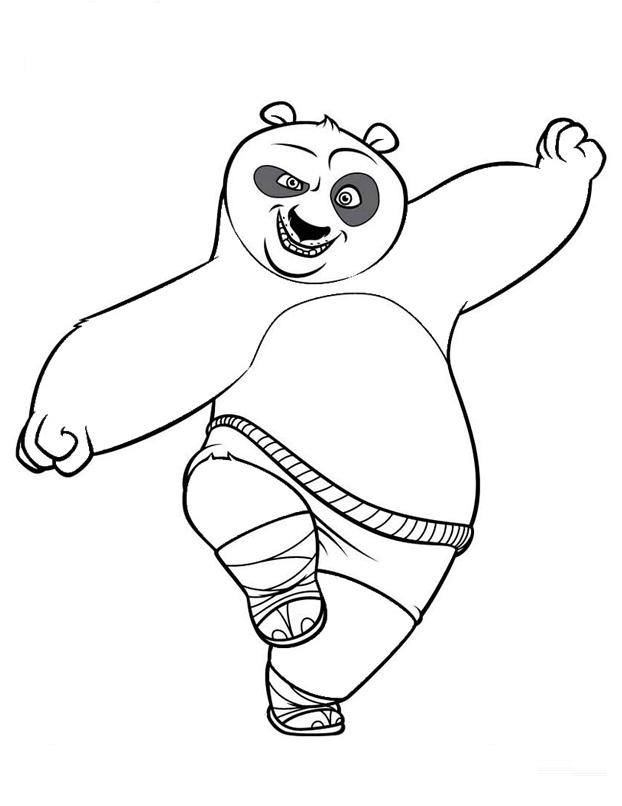 Kung Fu Panda Coloring Pages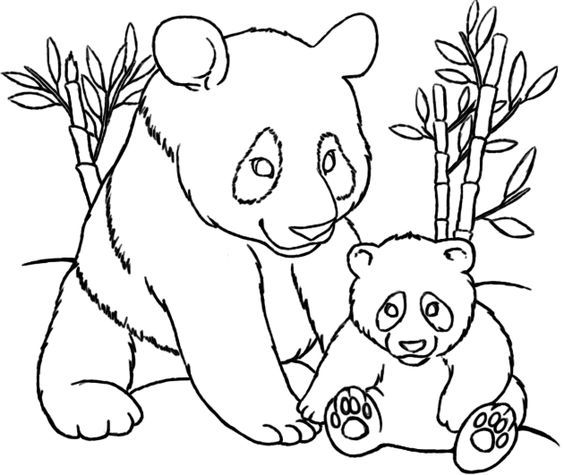 Panda And Baby Coloring Pages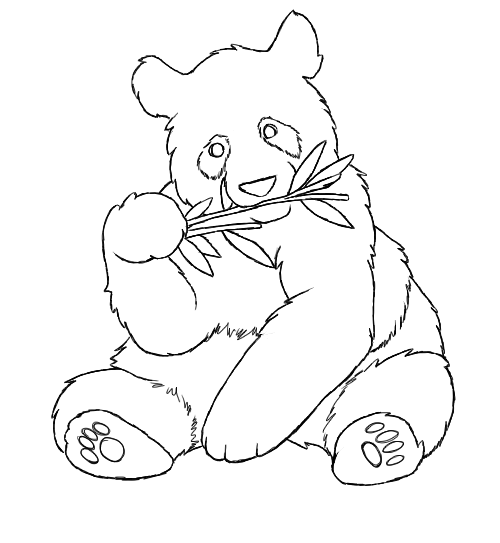 Panda Bear Coloring Pages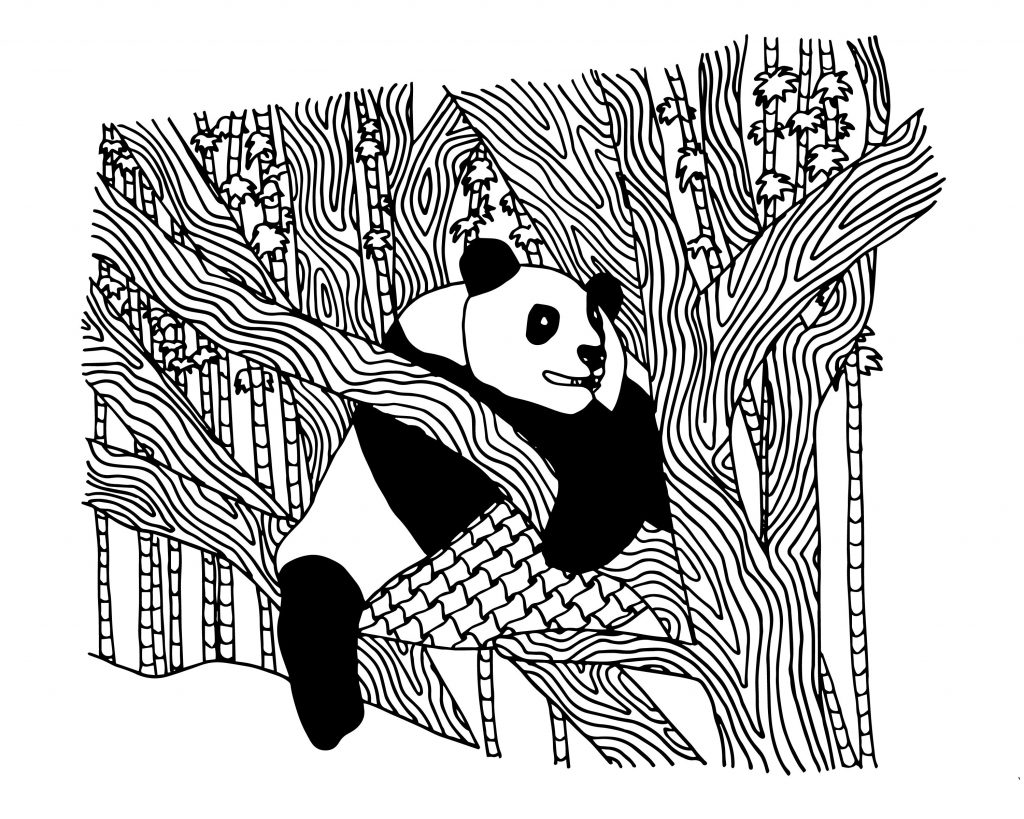 Panda Bear in Tree Coloring Page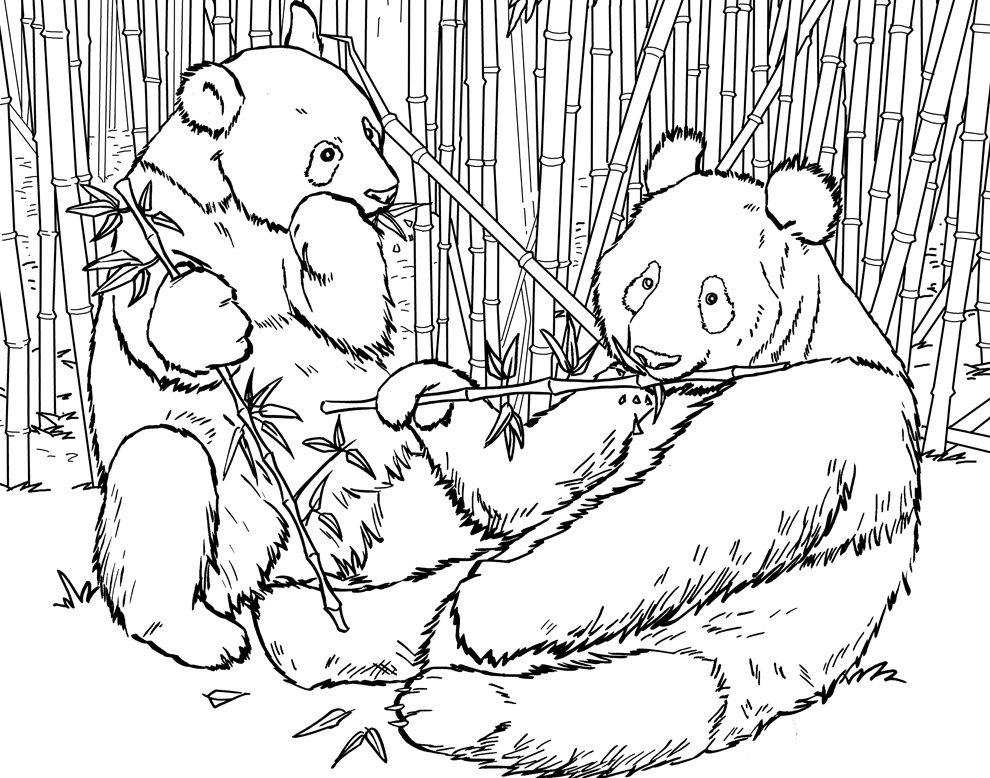 Panda Bears Coloring Pages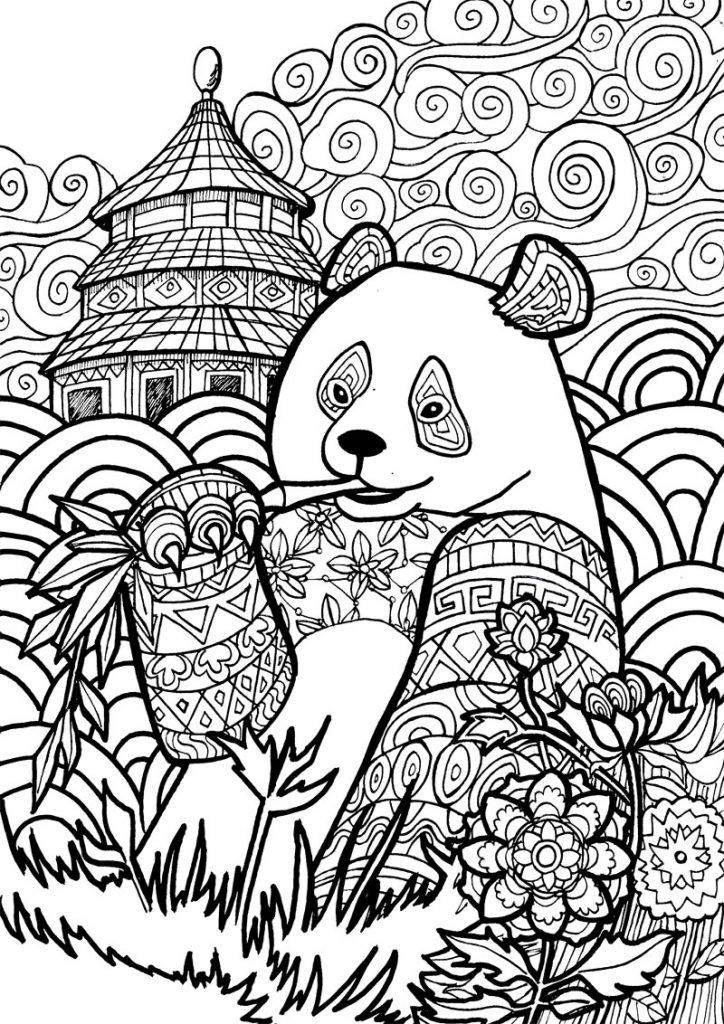 Panda Coloring Page for Adults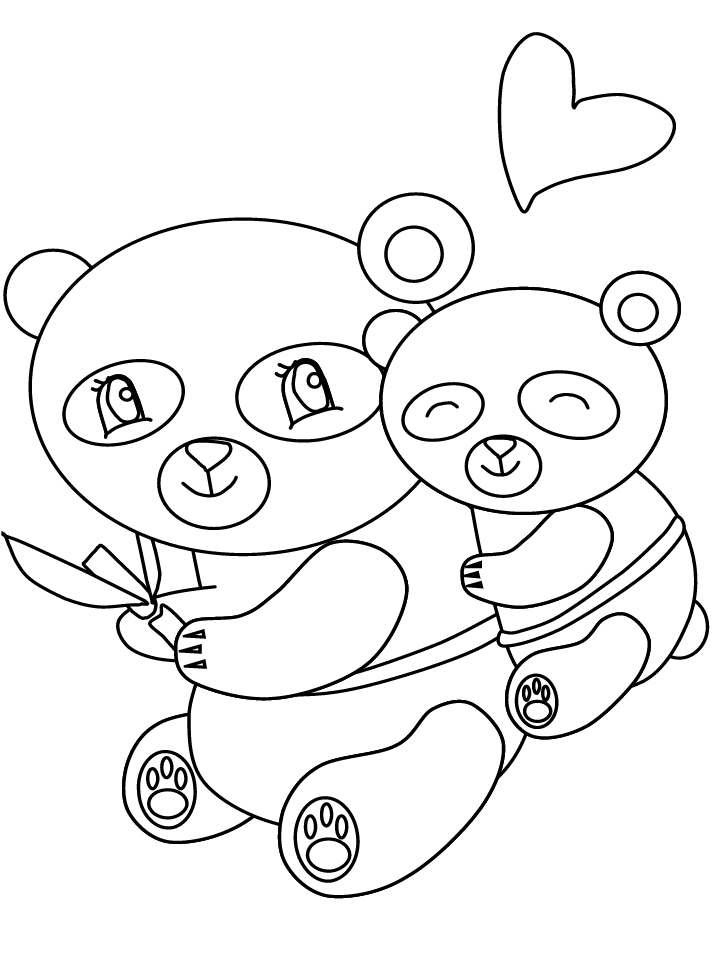 Panda Coloring Pages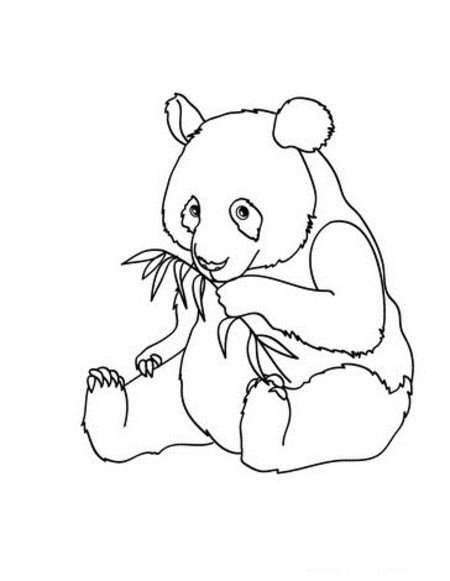 Panda Coloring Pages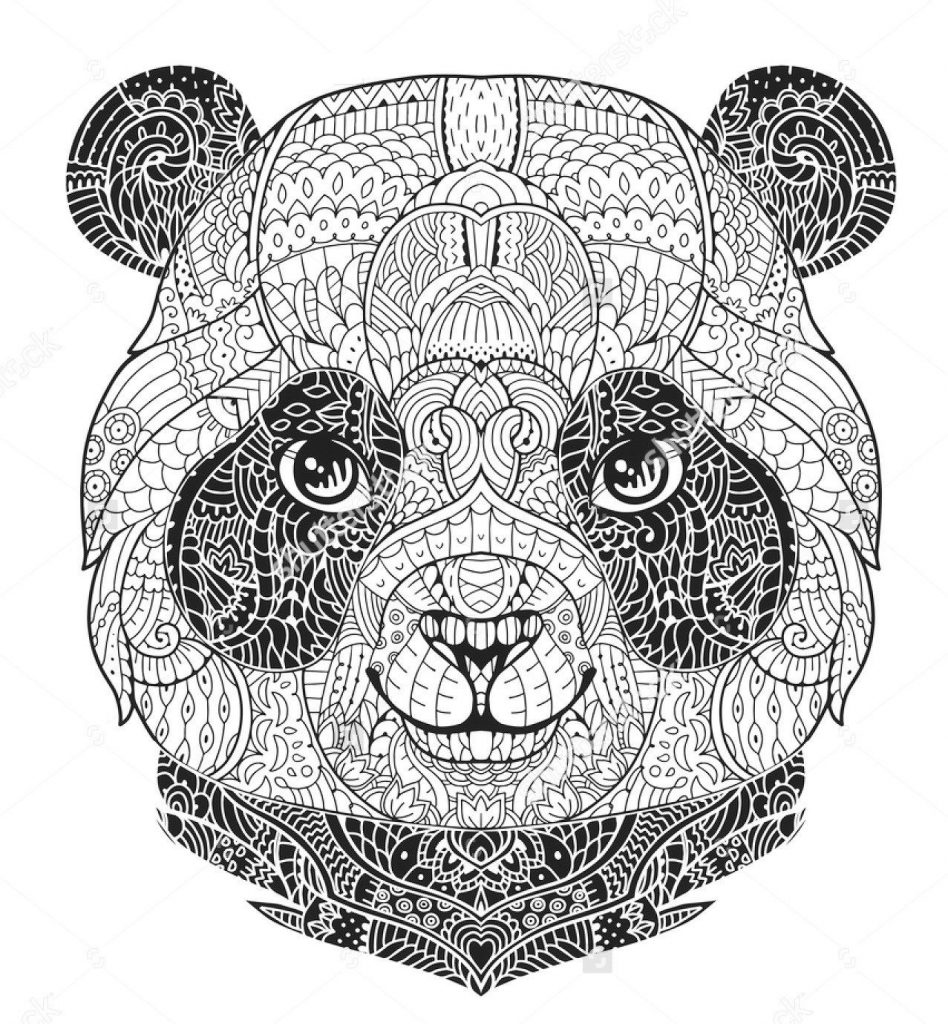 Print Free Panda Coloring Pages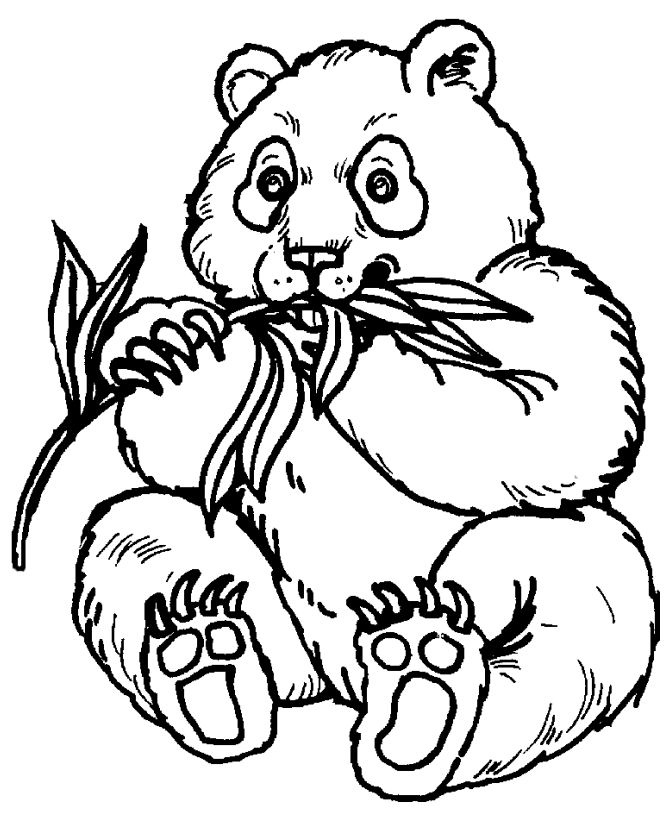 Print Free Panda Coloring Pages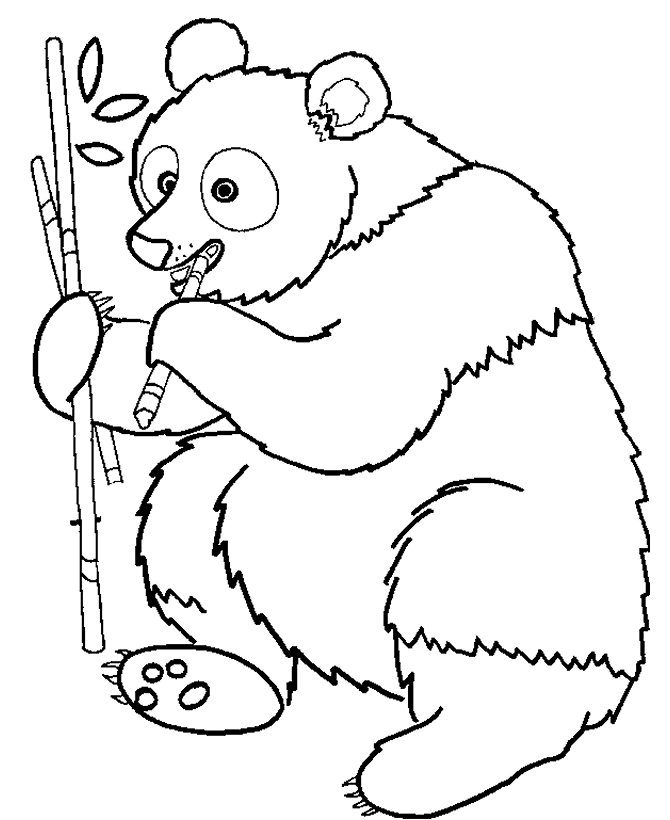 Print Panda Coloring Pages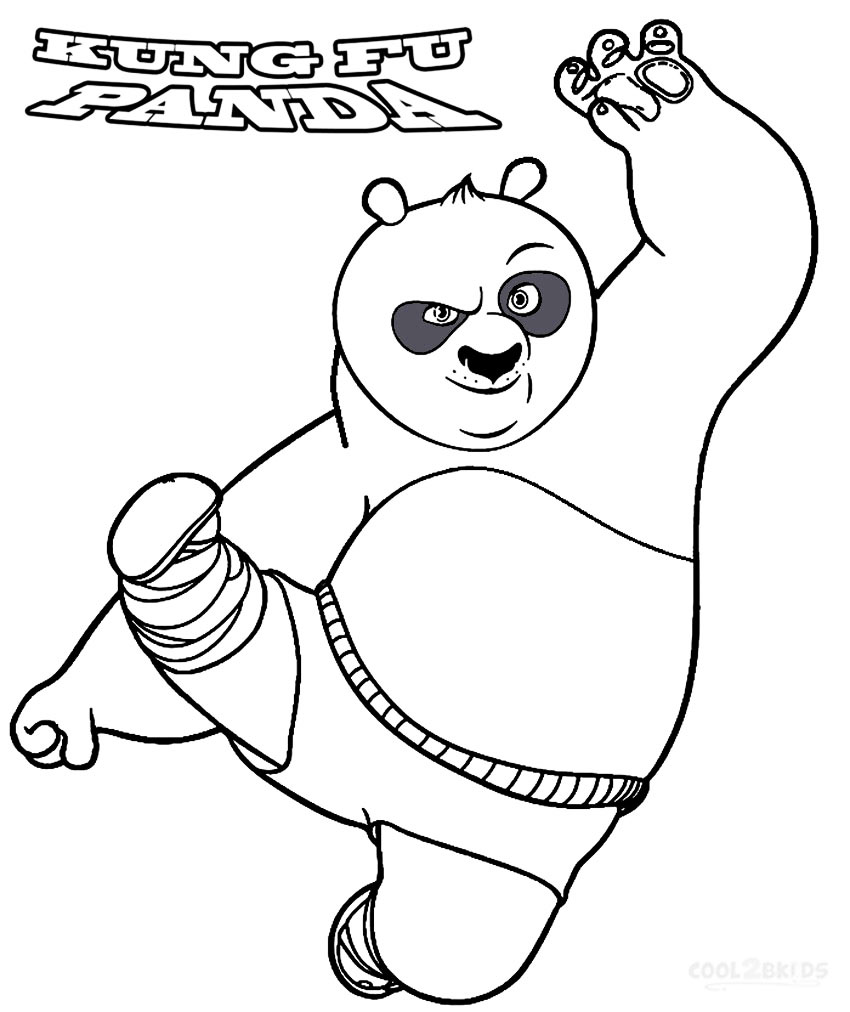 Printable Kung Fu Panda Coloring Page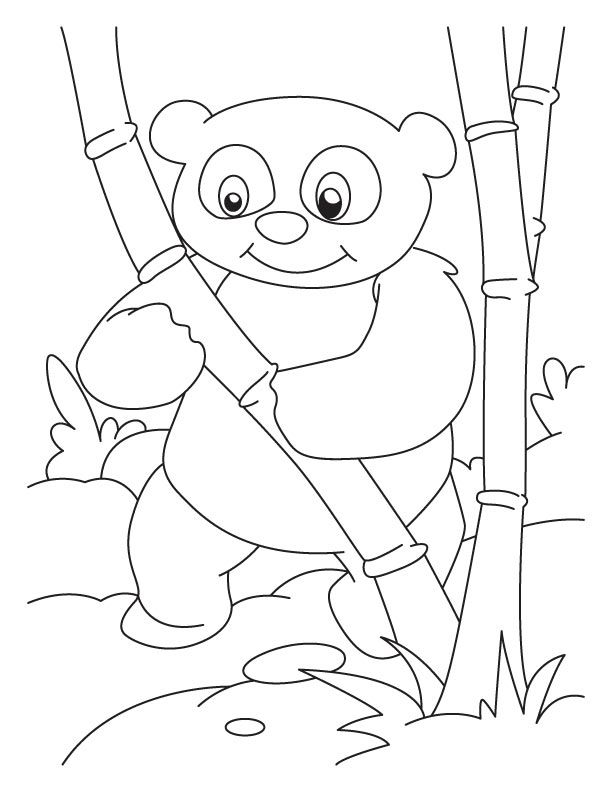 Printable Panda Coloring Pages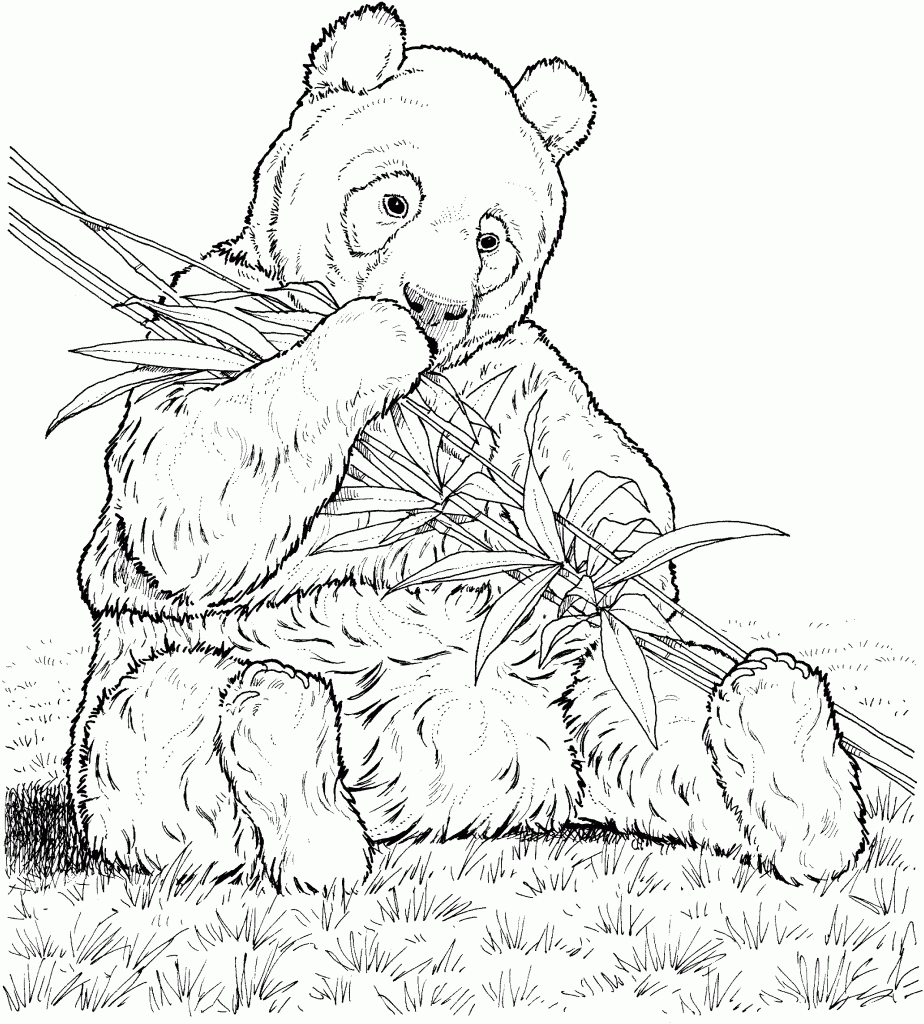 Realistic Panda Coloring Page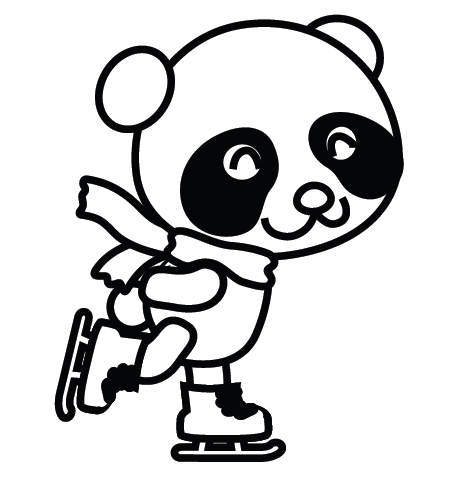 Skating Panda Coloring Page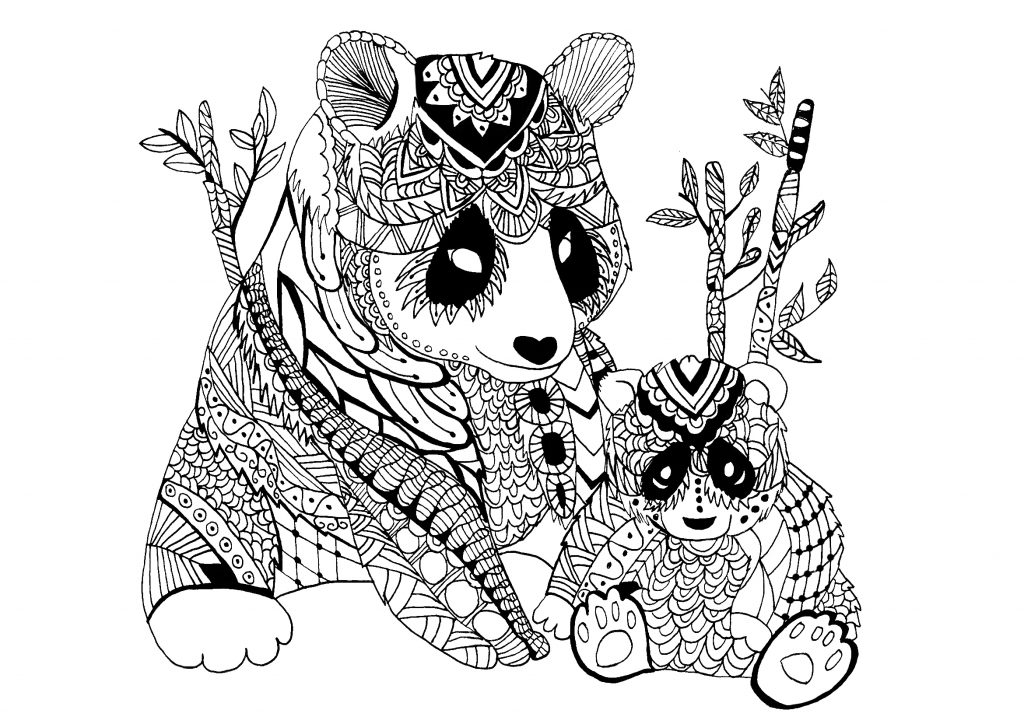 Zentangle Panda Coloring Page for Adults
Category :
AnimalSours: https://www.bestcoloringpagesforkids.com/panda-coloring-pages.html
There's no other animal as adorable and fluffy as a giant panda. Most of us have probably dreamt of owning a giant panda as a pet. But sadly, we have to accept the fact that giant pandas belong to the wildlife.
Giant pandas are mainly black and white in color. A touch of the colors yellow, brown, and grey on their fur will make the image more realistic. Feel free to color these giant panda coloring pages with any color you like! Remember, there are no limitations to your imagination.
With these free giant panda coloring printables, coloring activity between friends and family is made fun and easy. Simply choose the image you like, print it out, and enjoy coloring it. Have fun bringing these colorless giant panda coloring sheets to life!
Giant Panda Coloring Pages — All-New Printable Sheets
In this coloring sheet, the giant panda is sitting down while holding a piece of small bamboo. With that huge belly, the giant panda has already probably eaten lots of bamboo and was saving the last one for its next meal.
The giant panda looks adorable with its gentle eyes. Its fur looks extremely soft and fluffy too! Which colors would you use to transform this colorless panda into a colorful one?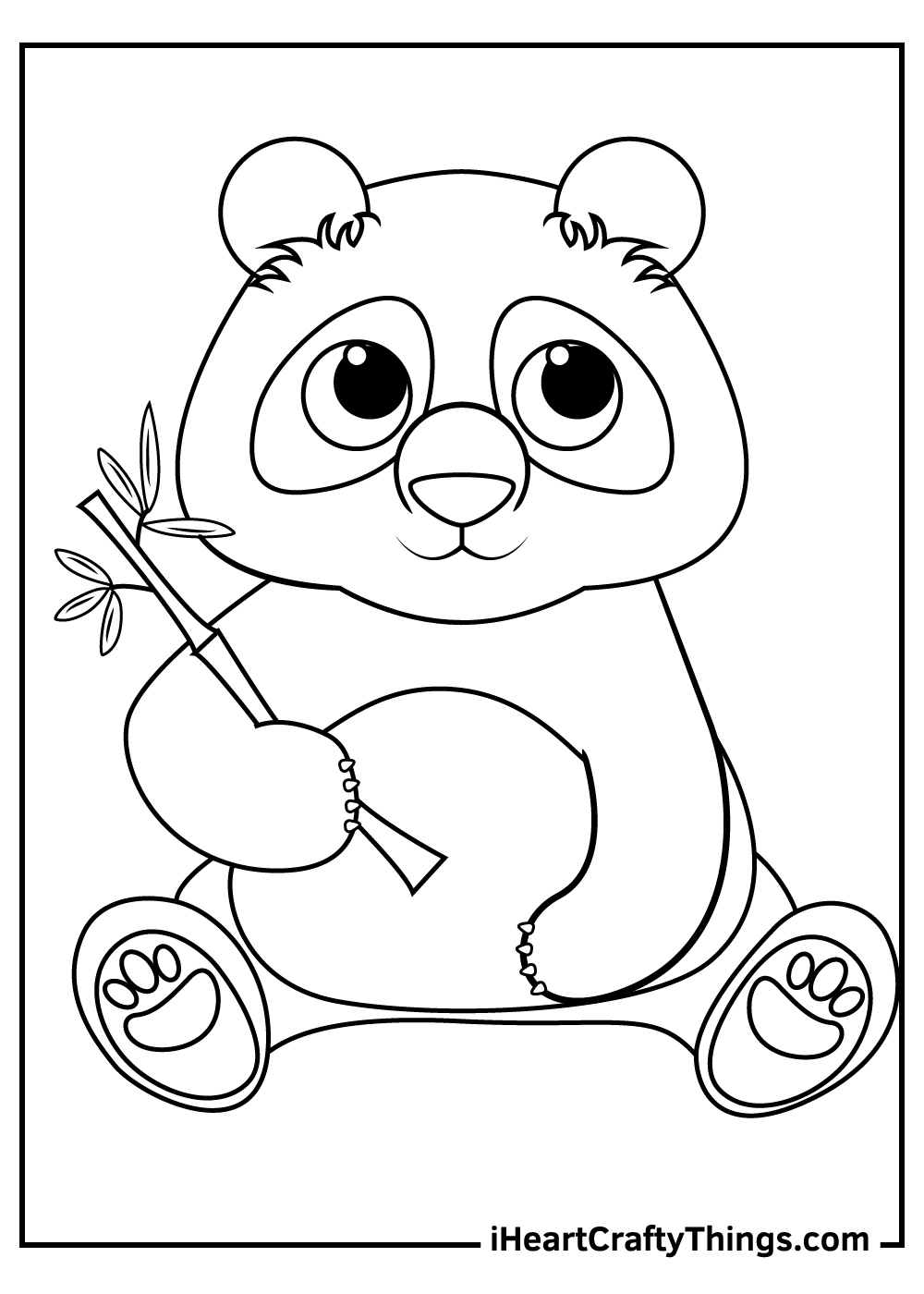 It's meal time for this giant panda in this coloring sheet. The giant panda is munching on a slice of watermelon with a huge grin on its face. It surely looks like it's enjoying the juicy watermelon.
There is also lots of bamboo in the background. That means, more food for the giant panda. Hurray!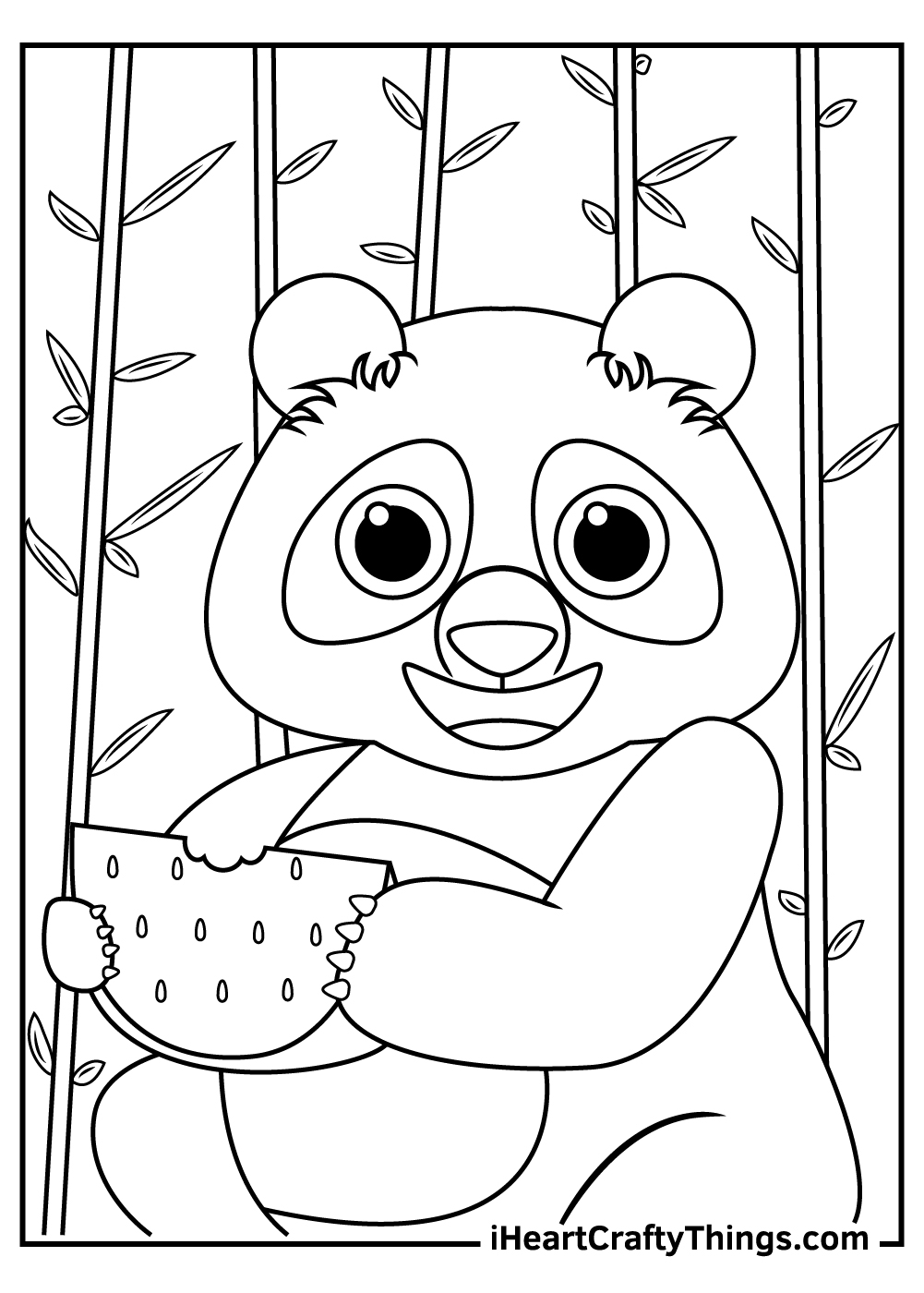 This coloring page shows a friendly giant panda saying hello. The giant panda is standing up as he holds onto the bamboo tree.
It is probably so happy because of the huge bamboo, thinking what a delicious dinner it is.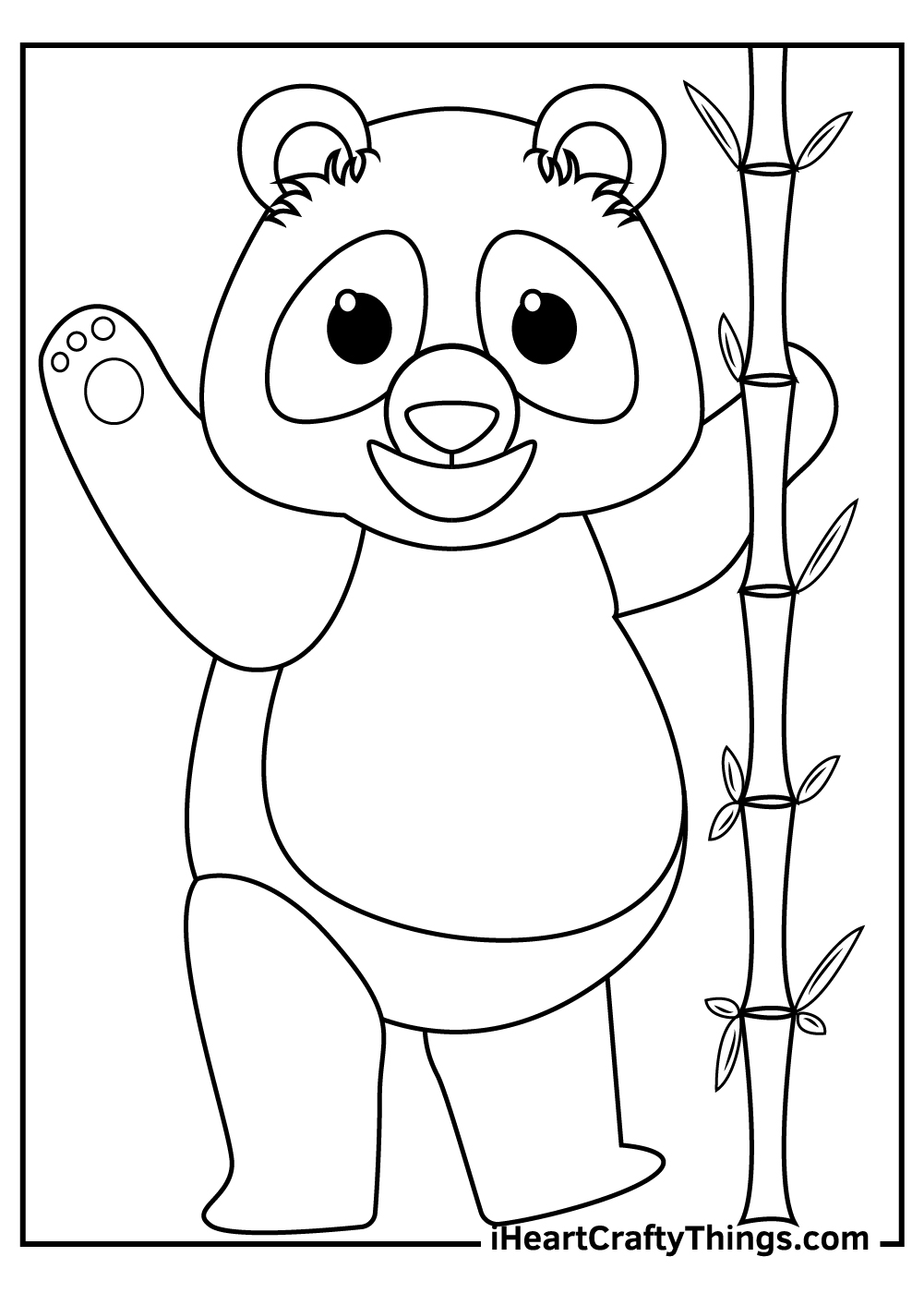 It's nap time for this giant panda. In this coloring sheet, the giant panda is laying down on the grass underneath the rainbow.
The giant panda is winking, looking extremely adorable! There's a rainbow in the sky along with some puffy clouds. It probably just finished raining.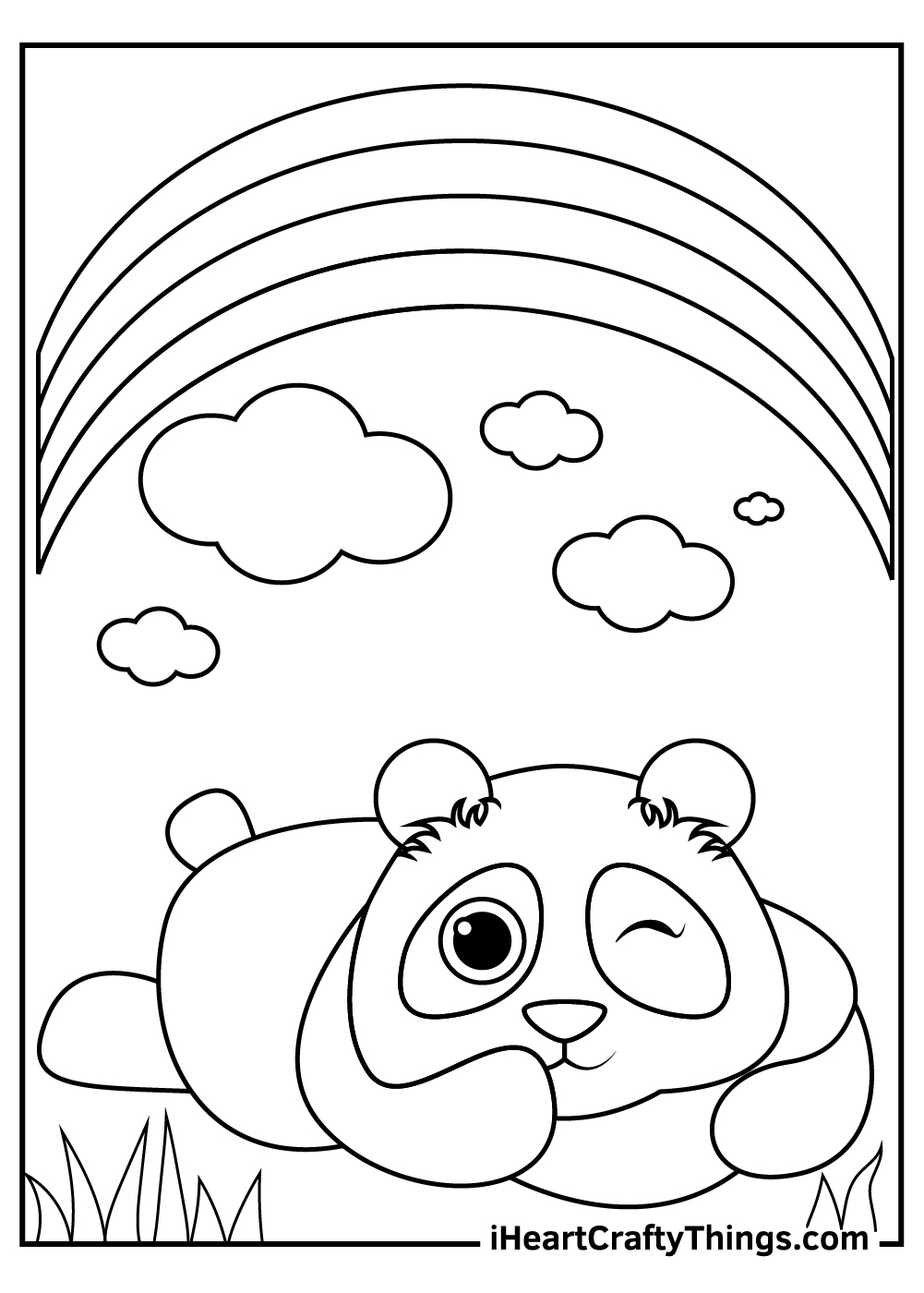 This coloring page shows a cheerful giant panda doing a happy dance! With those huge, gleaming eyes and wide grin, the giant panda looks like it is living its best life.
There are lots of stars in the background. Stars are mainly red, orange, yellow, green, white, blue, or red in color. Which color would you pick to color the stars?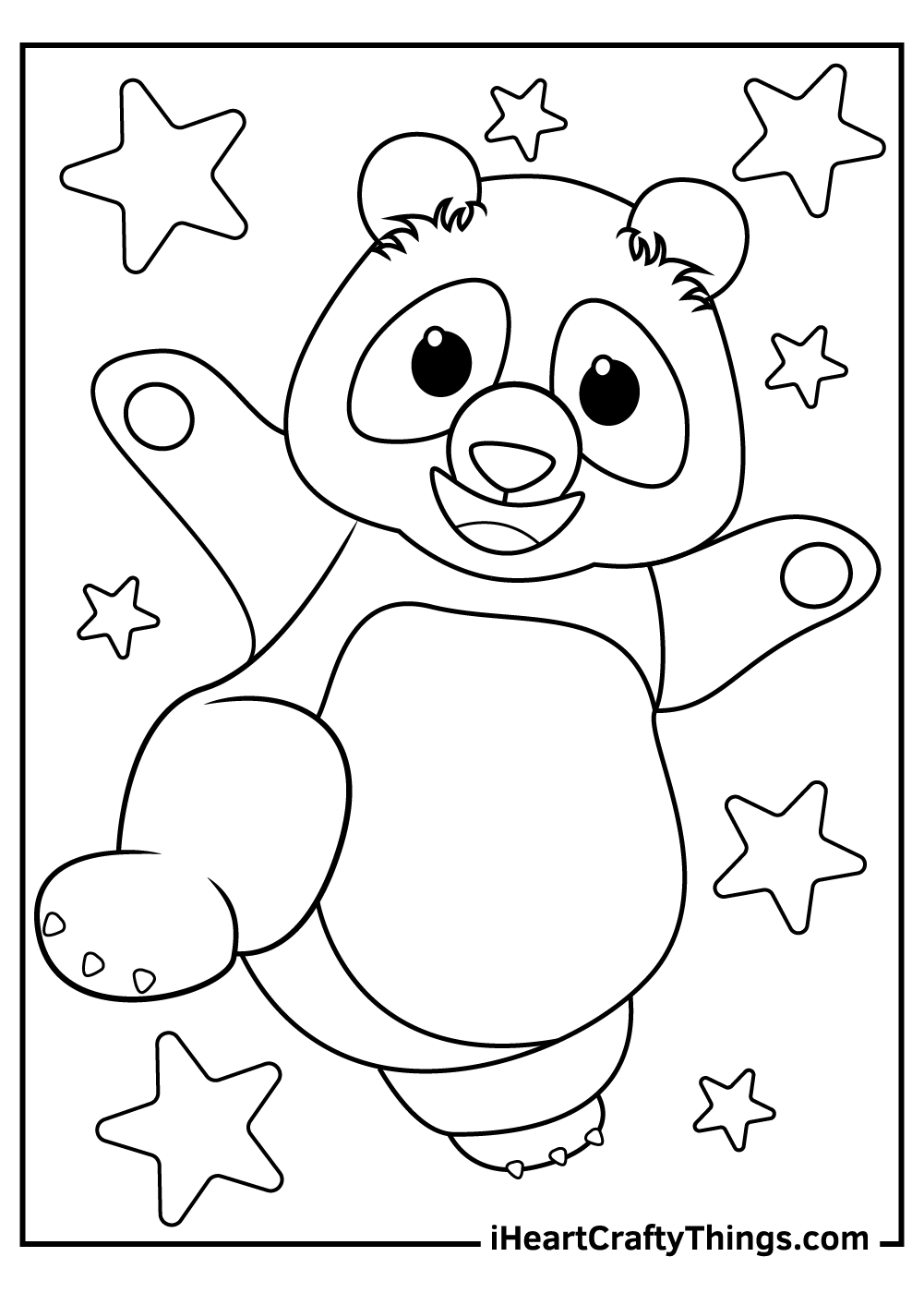 Have you ever seen a giant panda full of love? In this coloring sheet, the giant panda looks charming with its dazzling eyes and huge smile.
It is holding a heart with both hands up to his chest. Imagine this giant panda giving you the heart—so adorable!
There's lots of hearts floating all over the background. Which colors would you use to color the hearts with?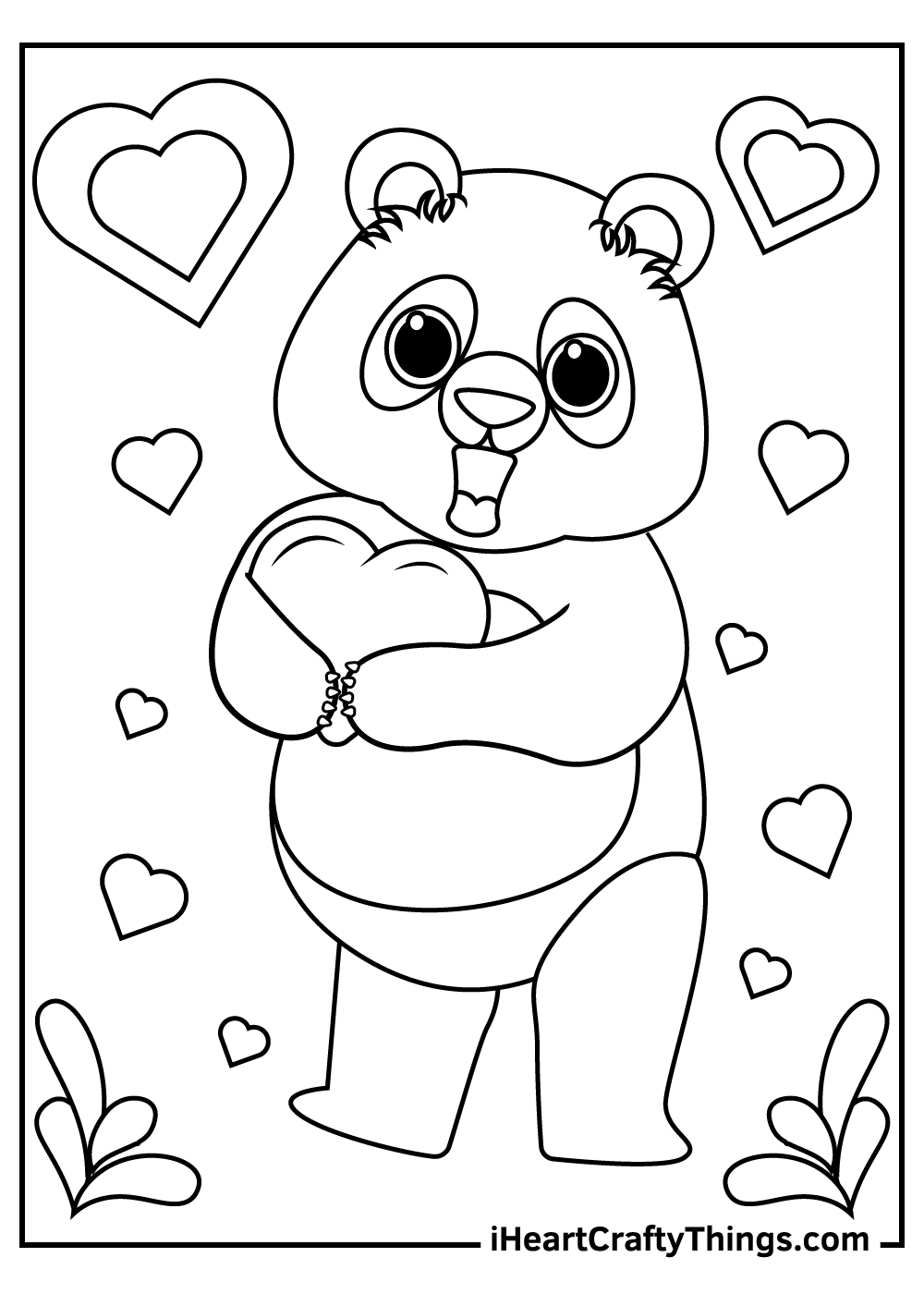 This coloring sheet shows a giant panda sitting down. The giant panda looks very gentle and cute with its huge, gleaming eyes and slight smile. Its tummy is bloated too, possibly from all the watermelons and bamboos it has eaten—so fluffy!
There are diagonal patterns in the background. A variation of bright neon or pastel colors would create a mesmerizing, colorful setting. Which colors would you pick for the background?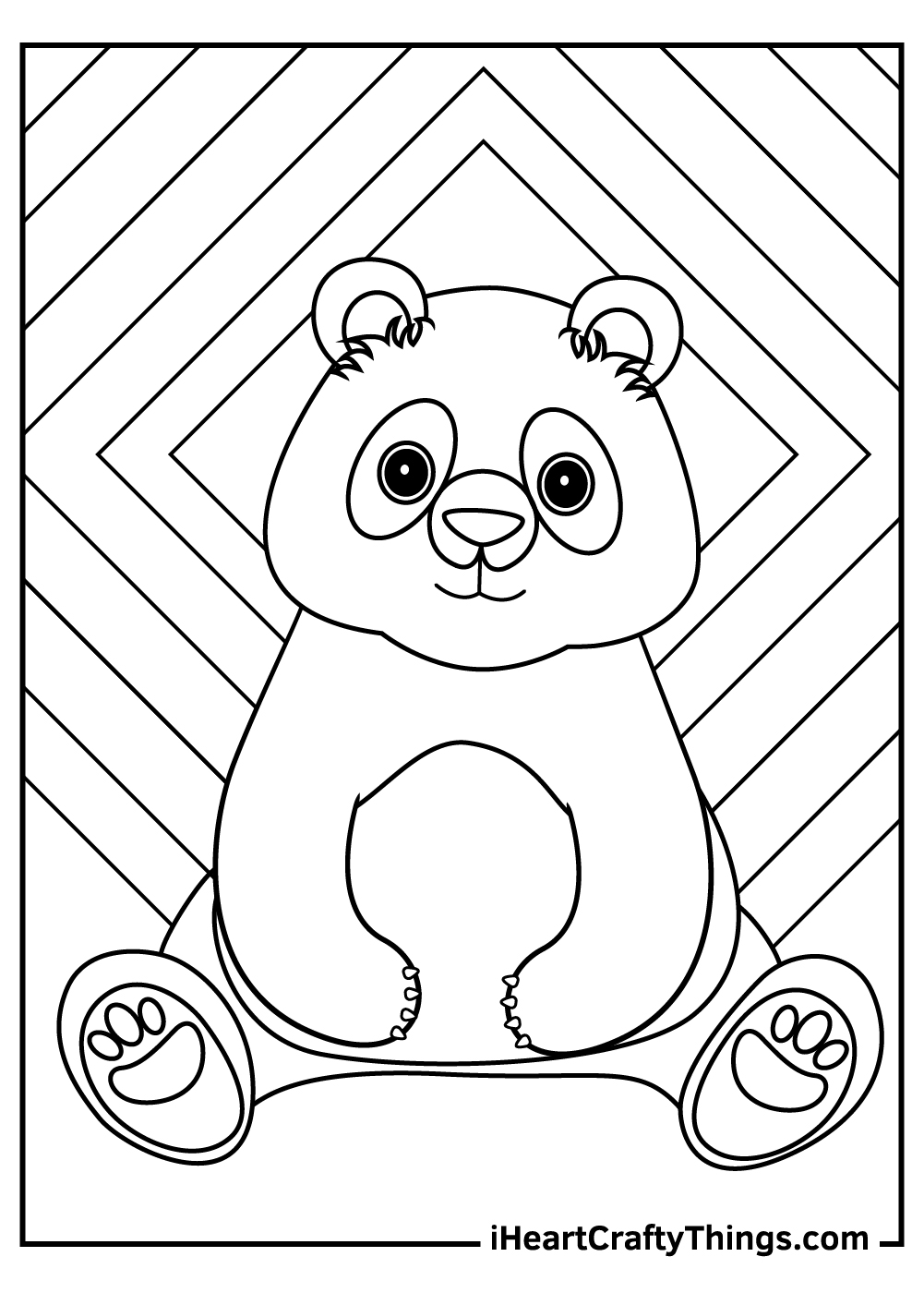 Giant pandas love to sleep. In this coloring sheet, the giant panda is sleeping peacefully at night. Its eyes are completely closed and it looks very calm. Maybe the giant panda has eaten lots of bamboo before getting a good night sleep.
The night sky is filled with a bright half moon along with some sparkling stars. A combination of blue, white, and yellow would create beautiful nighttime views. Which colors would you use for the stars?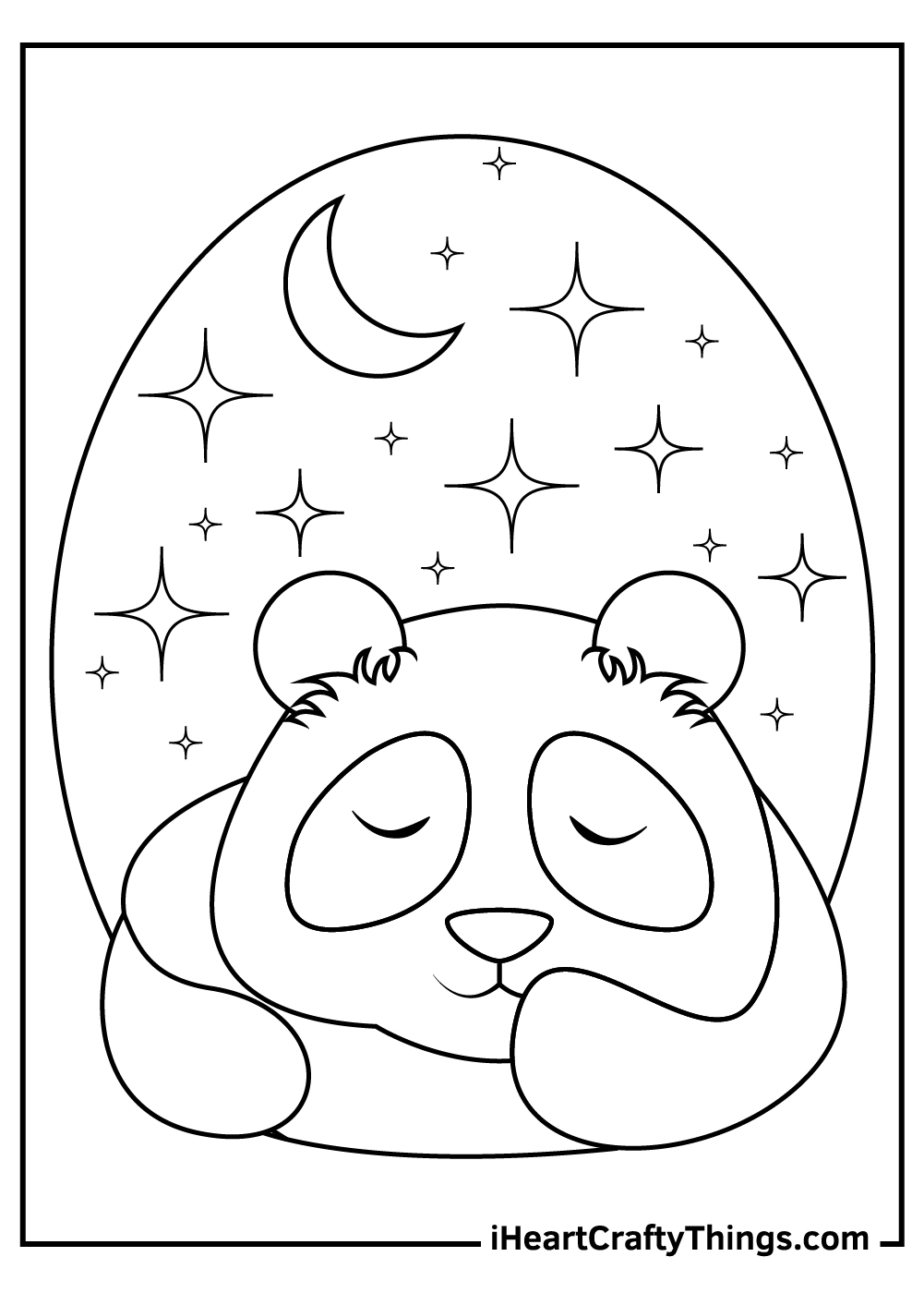 In this coloring page, the panda is crawling on the ground. It looks adorable and gentle with its huge, sparkling eyes. There are bamboo trees and greeneries in the background, so the giant panda must be wandering in the wild.
Color green is a good choice when coloring greeneries. Which colors would you choose to create a lush natural scenery in the background?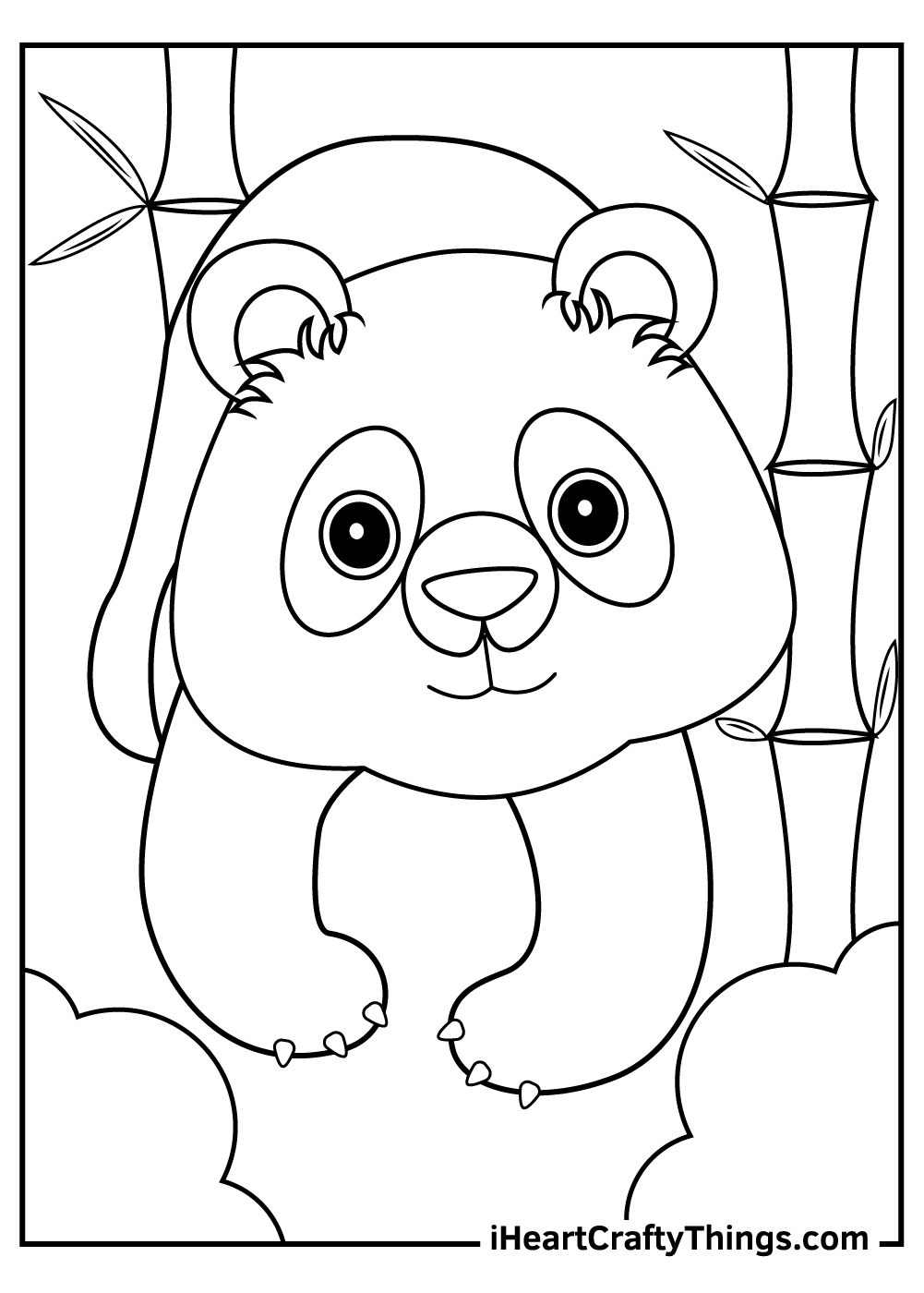 This coloring sheet shows a giant panda climbing up a bamboo tree. The giant panda is hugging the tree, holding on for dear life. It is smiling slightly with its eyes wide open—how cute!
It looks like the giant panda is having fun climbing up and down the bamboo tree, possibly planning to eat the bamboo for dinner too!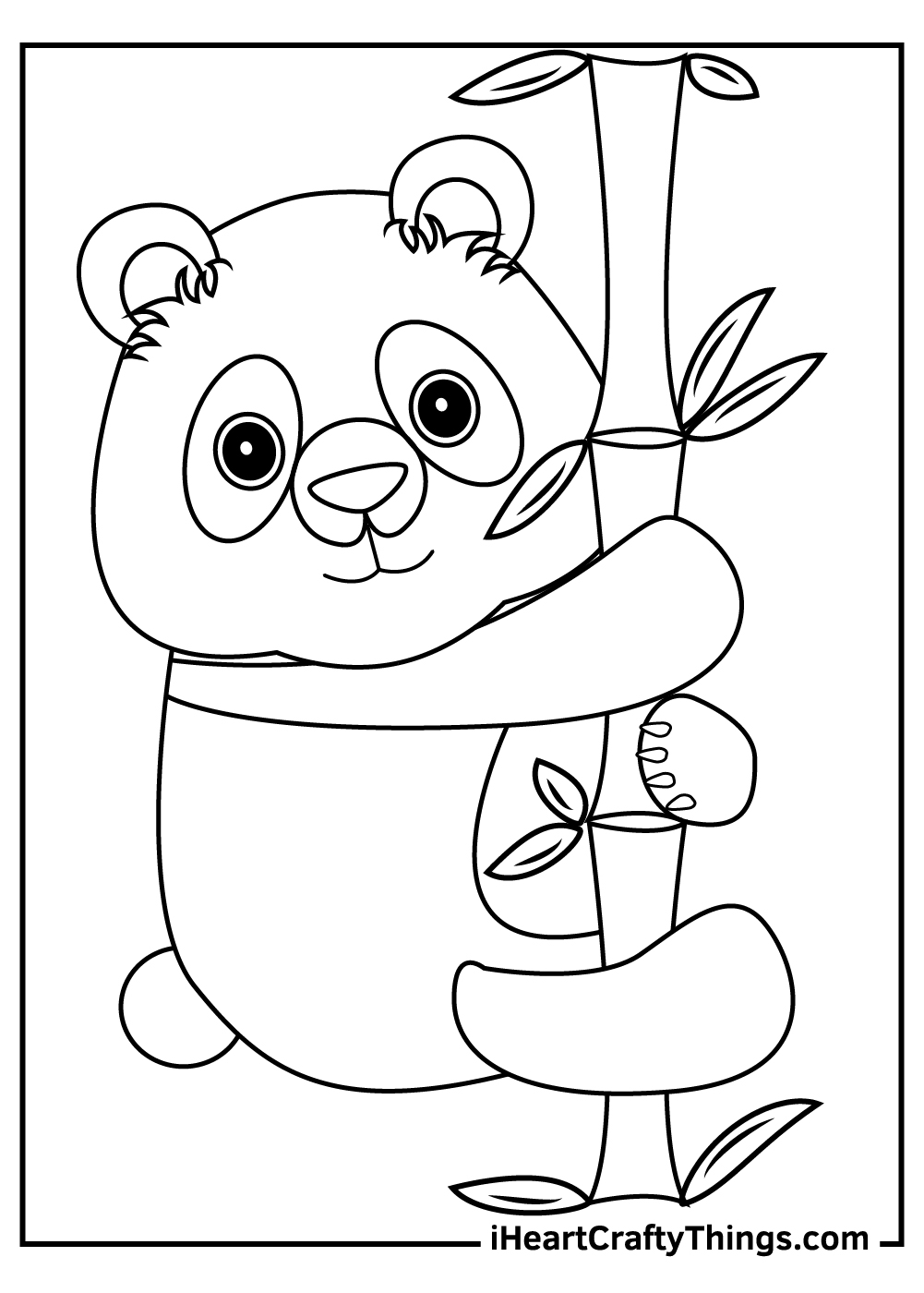 Giant Panda Coloring Pages — Which image will you choose to color?
Giant pandas are absolutely adorable and fluffy creatures! We hope you enjoy these compilation of giant panda coloring pages. Remember, all of our crafts and coloring printables are 100% free for you to print out and color.
We are always updating our website to continuously provide you with free coloring sheets. So, don't forget to check back soon to enjoy newly uploaded coloring pages.
Coloring giant panda printables is surely an enjoyable activity for friends and family. Once you've finished coloring your giant panda coloring sheet, don't forget to show off your masterpiece by sharing it on our Facebook page.
We are excited to see all of your colorful works of art!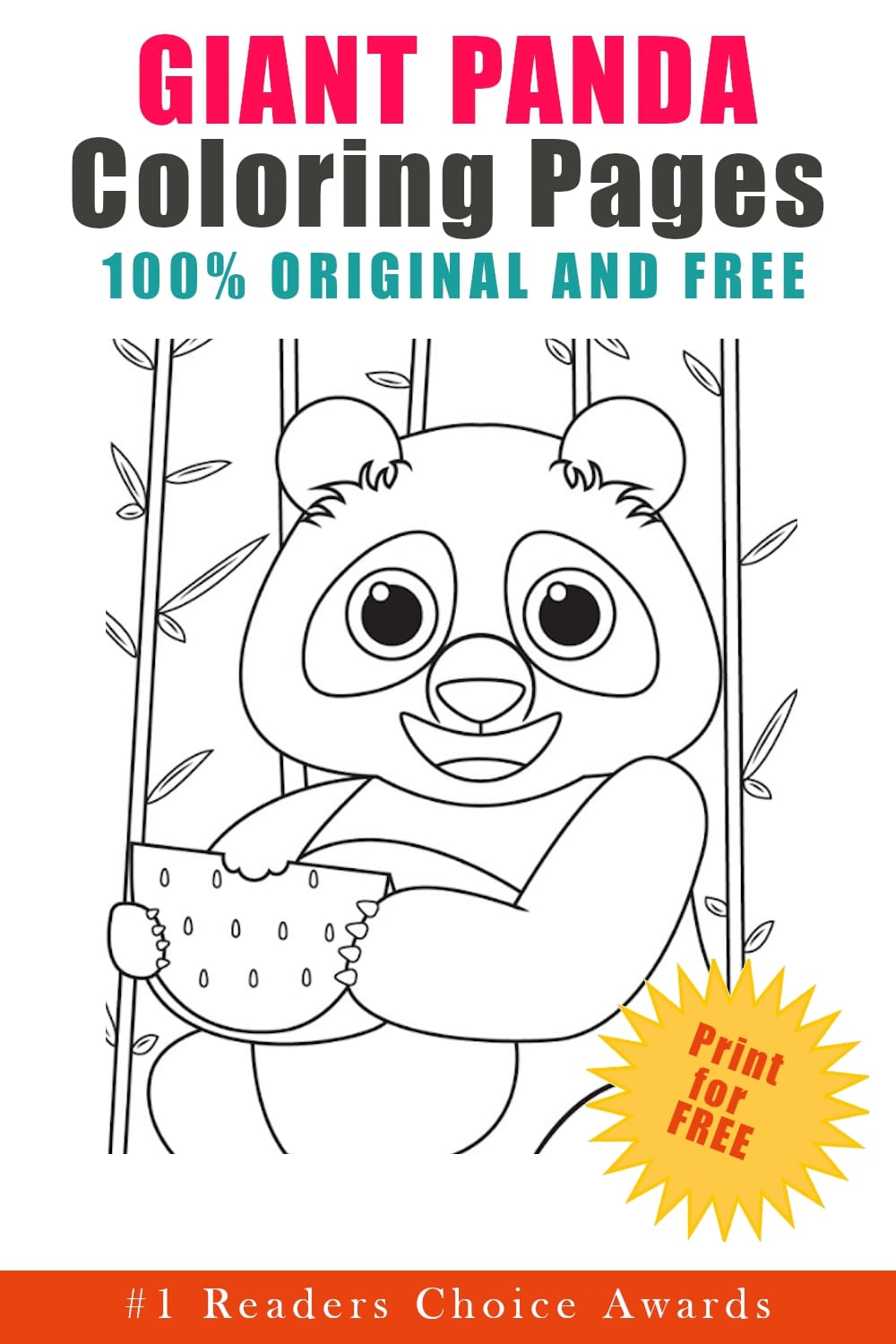 Sours: https://iheartcraftythings.com/giant-panda-coloring-pages.html
Top 25 Panda Bear Coloring Pages For Your Little Ones
Recommended Articles:
Meet Panda Bear – one of the best known species, yet the rarest animals of the world. This black and white furred animal is the ambassador of the endangered species and is also recognized as the symbol of wildlife conservation internationally.
More About Panda Bear:

Panda Bear is an interesting animal. Teach your kid more about Panda Bears.
Panda Bears resemble a bear a lot and are also known as giant panda or big bear cat.
They are great tree climbers and good swimmers too.
They use their small tail to mark territories.
They are born white.
They can not crawl until they turn 3 months.
It is only after that they develop their much loved black and white color.
Most kids have a love for these furry animals because of the cute looks and you will often find a lot of stuff toys of a panda bear. If your kid too loves Panda Bear get your kid interested to color these pages. Share the good information about this endangered species, while he or she colors.
Top 10 Panda Bear Coloring Pages For Kids:

Panda Bear is known to be a solitary animal. It typically spends almost two-thirds of a day eating and the rest in sleeping or lazing. It resembles a bear a lot and is one of the shyest animals too.
Here are the top 10 panda bear coloring pictures for you.
1. Panda Bear Eating Bamboo:
Panda bears eat bamboos all day long.
They are carnivorous, but their digestive system isn't as effective digesting plant matter. Hence, they survive on bamboos.
It is their favorite food and they eat almost 20 different varieties of bamboos.
This picture can be a good way of teaching your kid about Panda Bear's eating habits.
2. Panda On A Tree Branch:
A Panda spends almost one-third of its time in a day resting.
This next picture shows a cute Panda bear atop a tree branch.
Get your kid to color this picture while teaching him about Panda Bear's regular habits.
[ Read: Leopard Coloring Pages ]
3. Panda Bear And Family:
This next picture shows a Panda Bear family with the mamma Bear reading out a story to her kids.
Use this picture to get your kid interested in both coloring and reading.
It makes for a really cute coloring page.
4. Merry Panda Bear:
This next picture is really a cute picture with just Panda Bear's face.
The Christmas cap makes the picture even cuter.
Coloring this picture will help your kid learn more about Panda Bear's face details.
[ Read: Donald Duck Coloring Pages ]
 5. Momma Panda With Baby Panda:
The next picture is a beautiful one. It shows mummy Panda cuddling and playing with baby Panda.
It shows the great mother-baby relationship.
Get your kid to color this picture and help him know the mother-baby bond better.
6. Panda Siblings:
Kids must learn about the love and bond that siblings share.
When your kid sees other creatures of nature being caring and loving towards siblings, he too will quickly adapt it. This next picture might just help you with that.
The picture shows two cute baby Panda Bears are resting on each other, lying calmly.
[ Read: Winnie The Pooh Coloring Pages ]
7. Mummy Panda And Baby Panda Eating Together:
The next picture shows both mummy and baby Panda bears enjoying their food together. It also happens to share a good piece of information that you might want to share with your kid.
[ Read: Tom And Jerry Coloring Pages ]
8. The Hunting Panda:
The next picture shows our very own Panda Bear out on a hunt.
Seems like Panda has been already hungry and is on his way to grab his favorite food – bamboos.
While coloring this picture, your kid can learn a thing or two about Panda Bear's posture and body structure.
9. Panda Reaching Out:
The picture up next shows Panda Bear almost reaches out for something.
What makes this special fun to color is the backdrop. This picture is a little difficult for the young kids.
It can challenge your kid's creativity and turn out something pleasurable as an activity.
[ Read: Hello Kitty Coloring Pages ]
10. Little Panda:
Here is something for your younger kid that he would totally love both looking at and coloring.
This last picture very well captures the innocence and cuteness of a baby panda.
You can get your kid to color this picture while sharing a snippet like baby Panda takes weeks before first opening his eyes to the world.
[ Read: Pooh Bear Coloring Pages ]
Hope you enjoyed reading this article and your kid equally enjoys coloring these free printable panda bear coloring pages. Share their work with us. Till then enjoy seeing your kid coloring these pages!
DISCLAIMER: All images found here are believed to be in the "public domain". We do not intend to infringe any legitimate intellectual right, artistic rights or copyright. All of the images displayed are of unknown origin. If you are the rightful owner of any of the pictures/wallpapers posted here, and you do not want it to be displayed or if you require a suitable credit, then please contact us and we will immediately do whatever is needed either for the image to be removed or provide credit where it is due. All the content of this site are free of charge and therefore we do not gain any financial benefit from the display or downloads of any images/wallpaper.
Sours: https://www.momjunction.com/articles/panda-bear-coloring-pages-little-ones_0085366/
Coloring pages panda
See his painted butt. We walked through the lobby of the hotel, where the already familiar brunette was sitting at the counter, and went out. Into the street.
How To Draw A Panda
I confess that I spent a lot of work and energy in order to somehow attract his attention, his favor, and finally reciprocity. The reciprocity of feelings that overwhelmed him yesterday evening and pushed inexorably into my longing embrace. Yes, now he doesn't have to pretend, he doesn't have to hide behind a wall of meaningless giggles and smiles.
Tonight, like a gullible kitten, he caressed me and bathed in my reciprocal caresses. Oh, the charm of his gentle and flexible camp, twisted around me like a young shoot of a creeper on a branch of an old tree.
Similar news:
Both of us and the young endoscopist who worked in that office were bored. I wiped the screen of the colonoscope monitor with a rag, took care of the cleanliness and sterility of the instrument, kept papers. But one morning, looking out the door of the office, if there were any visitors, I saw a crumpled and obviously slightly frightened.
Girl of 17-18 years old.
1333
1334
1335
1336
1337