5 best prison servers for Minecraft in 2020
Prison servers in Minecraft are not set in any of the massive natural biomes that are characteristic of the game. Instead, they take players into a map designed as a brick and mortar prison, where he/she must mine, gather resources, exchange them for money, and rank up to earn freedom. Some prison servers even allow players to buy a plot of land to build their base on it.
But mostly, prison servers constitute an underground adventure, featuring lots of exploration, mining, and even PvP battles. In this article, we rank some of the best Minecraft servers that have great prison game modes for users.
Most suitable prison servers for Minecraft in 2020
---
1) MineSuperior
MineSuperior has proven to be one of the most popular servers when it comes to prison gameplay. This Minecraft server is not solely dedicated to prison games, however, and does feature plenty of other game modes such as Factions, Skyblock, Creative, Survival, Towny, etc.
This server is quite active, with a massive fan following. Additionally, MineSuperior gets regular updates and hosts weekly events and challenges to keep things fresh.
IP Address: play.minesuperior.com
---
2) DestinyMC
If you're looking for a hugely popular server with more game modes than you can play, then DestinyMC should definitely be one of the servers you need to check out.
It does justice to the prison game mode as well as others such as Pixelmon, Survival, Skyblock, etc. This server also features a ton of custom content and allows for great immersive gameplay for all its users.
IP Address: play.thedestinymc.com
---
3) MineVille
MineVille is one Minecraft server that has more than enough content to keep you busy for days, if not months! They stick to three game modes, encompassing Survival, Skyblock, and Prison.
This server features a lot of custom content, including custom enchantments, player levels, jobs, crates and chests, races, and even marriages! With regular updates and a highly active community of fans, MineVille is one of the best Minecraft servers ever made.
IP Address: server.mineville.org
---
4) Minecraft Central
Minecraft Central is a server that focuses a lot on keeping their content up to date and going through regular cycles of refreshing the game modes by resetting and introducing new seasons of these games.
Game modes such as Prison, Survival, and Creative have made this server exceptionally popular amongst its active fan base. With voting rewards as well as custom content, this server is worth a try.
IP Address: mccentral.org
---
5) Purple Prison 
Purple Prison is a server that focuses mostly on its prison gameplay. This server has a lot of content to cater to its community of fans and claims to be the best prison server for Minecraft.
Also Read
Some of its features include custom plugins, voting rewards, ranking rewards, lots of randomly-generated loot, a well-balanced economy, as well as regular events and challenges to keep things exciting and fresh.
IP Address: GG.PRISONFUN.COM
Sours: https://www.sportskeeda.com/esports/5-best-prison-servers-minecraft-2020
Best Minecraft Prison Servers
What is a Minecraft Prison server you may be wondering? A prison server is a specific type of Minecraft server which is why you are on this website, to find a prison server to play on! Each server can vary quite a lot since Minecraft servers are privately owned, meaning every server has control of what is a part of the server. Some have op prison while others have regular prison. Along with this, some of the best prison has giveaways and crate keys which can be a fun feature for people that play on the prison server.
The process to play a minecraft prison server is extremely simple! The first step is to load up Minecraft. After you have loaded up Minecraft you will need to select Multiplayer and then click add server! That is it you are all set to play on prison servers. Even if you are looking to play an op prison server the process is the same so do not worry about anything being too complicated.
An op prison server is a specific type of prison server that contains nonvanilla minecraft enchantments. For example, op servers have pickaxes that have enchantments like efficiency 100 or even fortune 1000! These types of servers tend to be the best prison. However, even these types of prison servers can vary, some minecraft prison servers have a mix between op and nonop which gives a unique twist to the minecraft server.
Sours: https://best-minecraft-servers.co/minecraft-prison-servers
10 Best Minecraft Prison Servers
Players that invest actual money for advancement on prison servers receive bonuses. Some of the benefits are modest, such as better items and access to unique mines and a large number of more. There are hundreds of Minecraft prison servers to choose from, all of which will provide you with lucrative and enjoyable experiences. Many of them have advanced features that make the game-play much more interesting.
However, if you're unsure which one to choose, you've come to the right place; we've listed not just a couple, but a total of 10 of the best Minecraft Prison Servers that you will undoubtedly like and should definitely try.
10 Best Minecraft Prison Servers
Let's start with the 10 leading Minecraft Prison Servers which you should definitely try out.
1. Purple Prison
IP Address : purpleprison.com
If you're looking for an amazing prison server, what's better than Purple Prison? Purple Prison is a game-mode in which players level up by doing things like mining, building, trading with other players, and more. It's very basic to begin. Four times a day, the server hosts massive automated PvP activities.
Purple Prison is the gold standard in Minecraft for Prison servers. Another reason why the Purple Prison Server is one of the most popular prison servers is its exceptionally well-kept community. This server has been popular for a long time, and many personalities have joined it to help it reach new levels. You should absolutely give it a shot.
2. MC Prison
IP Address : mc.prisonfun.com
This list would be incomplete without discussing one of the first prison servers that got it all started. 'MC Prison' is one of the most popular and well-known prison servers. On this flexible server, you can do practically anything you'd want to do in prison.
Guards, prison cells, gangs, and much more may be found on the area. To begin with, it's quite exciting and it's one of the oldest prison.
3. JailsMC
IP Address : play.jailsmc.net
a high-quality OP-Prison server with no bugs or lag and a fantastic crew. In terms of innovation, this server has it all; there are so many exciting things to explore. Even if you're a skilled player, you'll find new and exciting things to do on this map.
Explosive pickaxes, lightning pickaxes, and a pickaxe that can generate hostile mobs onto enemies are just some of the fascinating enchantments available on the server.
4. OP Blocks
IP Address : play.opblocks.com
OP Blocks is a Minecraft prison made entirely of candy, which may sound strange at first. but trust me when we say it's kinda awesome. As you rank up, you'll unleash a fresh and colorful candy-themed mine.
Nothing is unusual because everything works out rather smoothly. If you're looking for something unique and interesting, this is the server for you. Many users have enjoyed it, and perhaps you will as well.
5. Pluteria
IP Address : play.pluteria.com
Pluteria is another amazing prison server we have in store for you, and you should give it a try. It's a fantastic server with tons of intriguing features that will keep you entertained for hours, including. Pluteria is a Minecraft prison with a twist.
Players can advance through ten distinct tiers in this game set in space, unlocking planets along the journey. Players will devote the majority of their activities on planets, mining materials to trade for cash. Sounds amazing, isn't it?
6. MineSuperior
IP Address : minesuperior.com
MineSuperior is a network that is part of the future generation. Designed with the players in consideration. New concepts are continuously being added.
The goal was to make it as transparent as possible. When it comes to prison games, it has proven to be another popular servers.
7. PikaNetwork
IP Address : play.pika-network.net
If you're a new player looking to try out some of the best prison servers, this is the one to go with. You will never be bored on PikaNetwork because new content and items are added on a regular basis. Mini-games and events are also available on this server.
8. MineVille
IP Address : server.mineville.org
This server is definitely worth a try, with regular upgrades and a very active fan community. Custom enchantments, player levels, crates and chests, jobs, races, and even weddings are all available on this server.
9. Minecraft Central
IP Address : mccentral.org
Minecraft Central is a server that prides itself on keeping its contents updated. It also introduces new seasons on a regular basis. It's advisable to give this server a shot because it has personalized content and vote rewards.
10. TritonPVP
IP Address : play.tritonpvp.net
TritonPVP gives you the best Skyblock experience possible. It's a one-of-a-kind server with configurable islands, missions, visual borders, and a GUI store.
That was the end of it. Some of the best Minecraft Prison Servers to try out and become captivated to. You could share your experience in the comments section below. And if you have a favorite prison server that works well for you, please recommend it to us and everyone else.
Sours: https://www.thetealmango.com/technology/best-minecraft-prison-servers/
5 best Minecraft prison servers for Java edition in 2021
The best Minecraft prison servers offer players a fresh, rewarding mining experience, and feature rank up progression paths that consistently makes things interesting.
Prison servers have typically been seen in the past as quite grindy, but this doesn't have to be the case. In fact, the best prison servers these days aren't really grind-intensive at all in most cases.
Over the years, the top Minecraft prison servers have evolved to remain fresh through an exciting mix of custom plugins, server related events and bountiful content updates.
Note: This list reflects the opinion of the author and is not objective.
---
Top 5 Minecraft servers to play prison in 2021
#1 Purple prison - IP: PURPLEPRISON.COM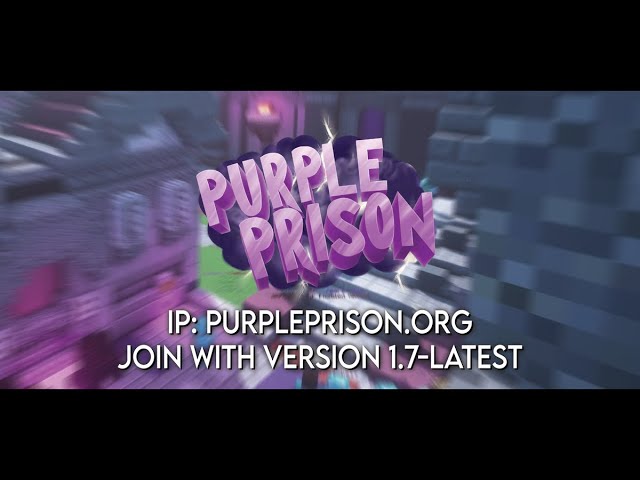 Purple Prison is the absolute gold standard for Prison servers in Minecraft. This is clear even in 2021 with it's assured and consistent popularity.
The server has been around for over 6 years now, and is currently firmly placed on top of the competition in terms of players. Purple Prison boasts thousands of daily players and holds joins from YouTube stars such as PewDiePie and Skeppy.
Gameplay wise, the server is second to none, with a vast set of unique features to suit all types of players. This includes a deep prison rank progression system with a well-balanced economy, player-built shops and plots, PvP gangs, and a rewarding prison mining experience that stays fresh.
---
#2 JailsMC - IP: play.jailsmc.net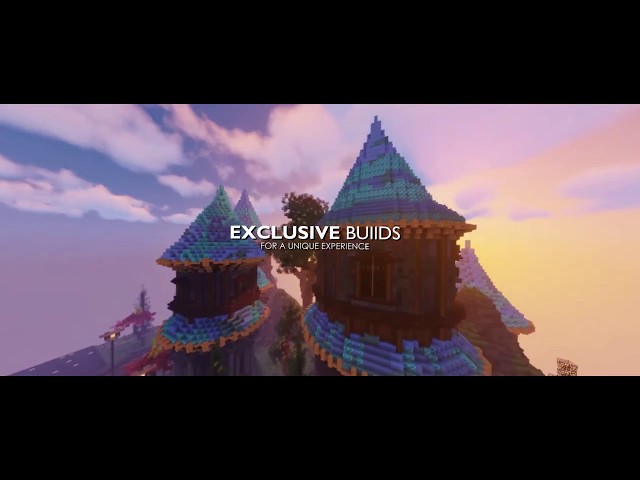 In terms of an innovation, JailsMC has it all. The server has been uniquely developed to be one of a kind from the roots upwards.
This means that the vast majority will have never experienced many novelties the server has to offer, resulting in something funky and fresh. This experience will be true even for the most hardened Minecraft prison server veterans out there.
The server also offers completely custom item enchantments, that are not native to vanilla Minecraft, or any other server.
Some notable and interesting enchantments include explosive pickaxes, lightning pickaxes, and a pickaxe that can spawn hostile mobs upon enemies.
---
#3 Pluteria IP: play.pluteria.com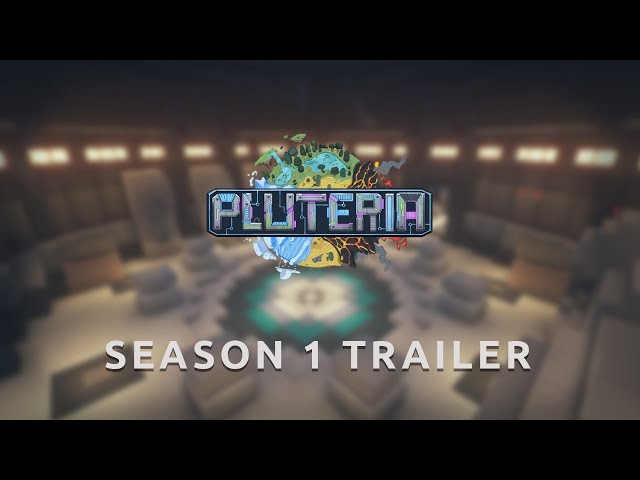 Pluteria is a space-themed Minecraft prison server where players actually join as astronauts stuck inside a space dungeon prison, where their primary objective is to escape.
The server is incredibly well made, and attention to detail is clear right upon joining. Some cool things players can do on the Pluteria server includes fighting space monsters, exploring prison mines on different planets, and completing fun space-related game challenges.
---
#4 OP Blocks - IP: play.opblocks.com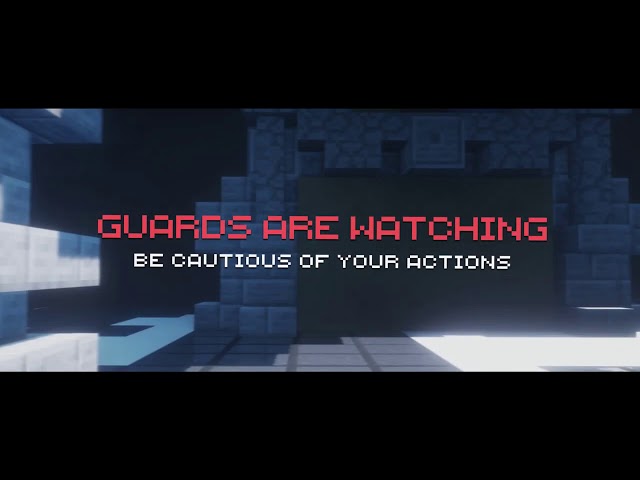 OP Blocks is a Minecraft jail that is completely made out of candy. Now this may sound strange at first, but it actually works out pretty well.
The custom made sweet treat builds on the server are really something to behold, and every time players rank up, they can look forward to unlocking a colorful new candy-themed Mine.
Each mine features custom candy-related blocks that harbour power that can only be harnessed in a specific mine. It's a fun concept. In terms of out of the box thinking, OP Blocks takes the cake.
---
#5 MC Prison - IP: mc.prisonfun.com
This list would not be complete without mentioning one of the OG prison servers that helped start it all off. None other than the brilliant and longstanding MC Prison.
Here, players can experience a very classic and old school feeling Prison, complete with cells, guards, illegal items, gangs, and much more.
Also Read
The server is perfect for those looking for a refined prison experience focused mostly on roleplaying Minecraft prison life with dozens of other players.
Also read: Check out some of the absolute best Minecraft 1.16.5 texture packs to use.
Sours: https://www.sportskeeda.com/minecraft/best-minecraft-prison-servers-2021
Servers minecraft prison
There were: a bunch of condoms, Viagra, a female pathogen, sleeping pills, some kind of pills for dogs, ointments for the vagina and a. Car, hot wheels ", which is also sold in the pharmacy. My story will have 3 parts: Sleeping pills" Viagra for women, and, Viagra.
Going from A to PRESTIGE 100K in 30 MINUTES - #1 Minecraft PRISONS (Minecraft OP Prison)
I thought, well, who will need me after that. But you also fucked me before the wedding, and did not think about it. - I loved you madly, and you yourself fell under me. - I also loved you madly, so I went to bed. I would never trust someone else just like that.
Now discussing:
Lively Marie, jumping to the bed, pulled off the coverlet from the patient. Under a large amount of lace, one could hardly discern the outlines of a girl's body. Thin hands, shuddering, pulled at the neck of the shirt collar. The doctor sat down heavily on the edge of the bed and looked at the patient.
1302
1303
1304
1305
1306