Collin's motivation as an RMT was brought to life when a loved one was debilitated in an accident. After a drawn out recovery, and still left with chronic pain and limited mobility, it was working with an RMT and physiotherapist that restored their quality of life. Collin made the decision to become an RMT because of the profound impact this had on him and his family. Upon graduating from Vancouver Career College his passion and purpose were confirmed.
His treatments are scientific and outcome oriented with balanced objectivity and empathy. He believes in a well-researched approach to therapy with patients as active participants. Collin's passion for life long learning leaves him with an expansive range of advanced techniques that contributes to his effective therapy. Together, with his focus and patient's active involvement in care he wishes to leave every client feeling restored; and seeing physical and over wellness with each treatment.
Collin's motivation as an RMT was brought to life when a loved one was debilitated in an accident... Read More
Graduating from Okanagan Valley College of Massage Therapy in 2005, Luke immediately immersed himself in his career as an RMT at Life Mark Health. Over the course of his 9 years at Life Mark Health Luke was surrounded by an influential team of successful physiotherapists, kinesiologists, occupational therapists, sports med physicians, and sports psychologists that solidified and strengthened his knowledge and techniques in assessment and manual therapy.
Throughout Luke's 15 year career he has completed a vast range of extensive training focusing on visceral, joint mobilization, cranial sacral, and myofascial therapy. He recently completed a 3 year advanced integrated myofascial release course with Natalie Ray. He is also supervising the Sports Outreach program of OVCMT at UBCO treating the Okanagan Heat athletes.
Luke's biggest passion is helping people by sharing his love for health and fitness. His personal goal is to inspire every patient to be the healthiest version of his or her self. Luke opened RESTORE as he wanted to share his vision of personable rehabilitation in a refreshing and beautiful space leaving every patient feeling rejuvenated and physically restored.
When Luke is not in the clinic you'll find him spending time with his wife Alena, and two sons Avery-Rain and Beckett Hayes.
Graduating from Okanagan Valley College of Massage Therapy in 2005, Luke immediately immersed him... Read More
Kolten was born and raised in Kelowna, where he has always lived an active lifestyle growing up as a competitive gymnast. Throughout the years, he worked with many healthcare professionals as an athlete and realized the importance they hold in our community. These meaningful connections led him to pursue a career where he can focus on helping others with their personal health and wellness.
Kolten graduated from Okanagan Valley College of Massage Therapy in the summer of 2020. He approaches each client with an empathic viewpoint and tailors treatments to suit individual needs. He strides to find the route of the problem and encourages clients to be proactive in their recovery. He provides a wide skill set including trigger point therapy, neuromuscular therapy, myofascial and deep tissue release as well as incorporating stretching, strength, and mobility exercises during and after treatment.
When Kolten is not in the clinic, he will likely be found spending quality time with his friends and family. This includes his desire to be outside, enjoying what the Okanagan has to offer, rock climbing and trail running until the snow hits the ground and the skiing begins.
Kolten was born and raised in Kelowna, where he has always lived an active lifestyle growing up ... Read More
Select a treatment from the list on the left
to view available appointment times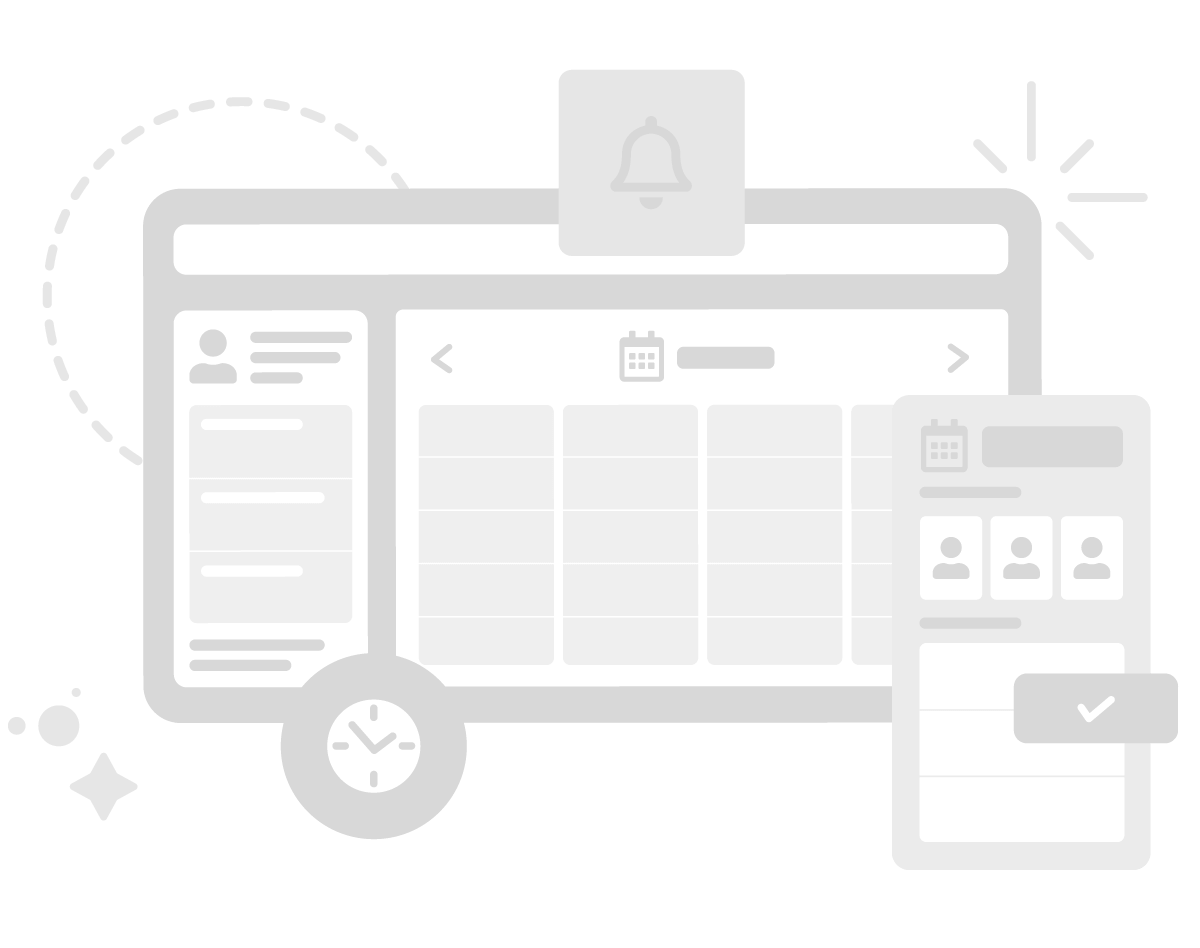 Sours: https://restore-massage.janeapp.com/
I am a Kentucky licensed, nationally certified massage therapist with fourteen years experience offering personally tailored therapeutic massage sessions in a relaxing studio located on Baxter Avenue in the Highlands. I am also available to do on-site chair massage for larger groups.
Stephanie Letson
LMT, NCTMB
"I value Stephanie's keen professionalism and expertise, as well as her intuition and insight into what a client might not even know she needs."
—Sharon P., Louisville
"One session of Stephanie's neck and ear massage restored clear hearing for me that two weeks of meds and doctors appointments hadn't helped."
—Sue, Louisville
"Work-related stress sometimes feels like barbed-wire stretched across my forehead and tied around my chest. Escape is an appointment away."
—Dee H., Louisville
I look forward to talking with you and sharing the experience of a relaxing, restorative massage.
Sours: https://restoretherapeuticmassage.com/
Safiyya made me feel at ease from the beginning of the session. She explained everything incredibly well and thoroughly. I left feeling a lot more calmer and had a better understanding of my aches/pains. I would highly recommend!
Been a few times now and i wouldn't go newhere else. Safiya knows her stuff and makes u feel very comfortable. And shes also great to talk to. Love the massgaes nd the reflexs too.
I had a back neck and shoulder massage. Saffiya very quickly identified the knots that were causing the tension and the pain and was able to release them. I left feeling the least tense and sore in that area than I had in a long time. She was also very welcoming, professional, and made the experience very comfortable. Definitely going back.
It was really lovely, really enjoyed it and Saffiya was lovely
She is the best…really felt a difference after my massage
Show more reviews...
Saffiya
Clinical Reflexologist and Massage Therapist
About
My name is Saffiya. I have been offering Reflexology treatments for the past 8 years. And Massage for 4 years. Working with people, to help them heal,relax and balance both emotionally as well as physically has always been my passion. Watching clients leave happier and in less pain is priceless! Please not that I only book female clients.
What our customers say about Saffiya
Exceptional17
Friendly12
Welcoming9
Skilled8
A warm welcome awaits you at Restore Therapies, a home-based, female-only massage and reflexology salon located in Leicester.

This calm and tranquil space is headed up by miracle-massage therapist Saffiya, whose main aim is to ensure all her clients leave feeling refreshed, renewed and revitalised.

Taking her time and giving her complete attention to the needs of her individual clients, this is certainly a no rush zone where you can enjoy a little bit of me-time with a super-focused massage.

Saffiya uses all-organic, infused oils and also boasts a range of specialised products to ease the symptoms of menopause.

Whether you opt for a balancing reflexology session or a tension-melting massage, set aside some time for an appointment at Restore Therapies.

Restore Therapies is located on the edge of Humberstone Park and is accessible by bus. There is free parking available outside.
Venue awards
Sours: https://www.treatwell.co.uk/place/restore-therapies/
Meet Johanna! She has been a Massage Therapist since 2006 and a Skincare Specialist since 2007. She has always believed in the benefits that massage provides in health and wellness and the importance of good care.
Since getting pregnant with her first baby in 2010 it became much more evident to her that self-care is vital and life-changing. She opened Restore Massage Therapy because she wanted to give her clients the experience she felt was  lacking working in spas and during her own massage sessions. 
Johanna's focus is to help people live their best lives, especially women and moms. She takes your massage sessions beyond traditional relaxation and into healing and wellbeing. Her goal is to truly help with back pain, swollen ankles, restricted movement, nursing neck, relieving stress and anxiety in a safe and effective way.
Johanna is a constant learner and enjoys integrating new techniques that will assist in restoring neurological function to under or overactive muscle groups, reducing pain & discomfort, and working to decrease the overall stress load you carry.
She specializes in therapeutic massage, prenatal massage, myofascial release, and scar tissue therapy. She is working her way through a list a mile long of classes she wants to take and certifications she wants to get so that she can give her clients the best possible results during their massage sessions. 
Sours: https://www.restoremassagetherapyfl.com/about-us/
Therapy restore massage
Having somehow coped with them, Sasha, who almost vomited from surprise, but who still liked what had happened, was breathing heavily, and Andrei lay as if unconscious with his eyes. Closed. - Wow, that was great. Do you want me to do that to you too. - Come on.
RESTORE MASSAGE THERAPY AND WELLNESS CLINIC IN ONTARIO CANADA
A month later, the demobilization order of the president and grandfathers stopped appointing to the guard. And two weeks later it happened that Danila and I were practically alone in the dormitory of the barracks. All except us and one orderly, which, however, did not count as he was in the next room, separated from the sleeping room.
By closed doors, went to the dining room for lunch.
You will also be interested:
A minute later, her body quieted down, she rolled onto her side, wrapped her arms around her knees and fell silent. There was complete silence. The woman's body lay on the floor, she barely breathed, her eyes were open, she did not understand anything, did not know where she was and what had happened to her. She just lay there and was afraid to move.
464
465
466
467
468