1964 to 1973 Classic Mustang Parts
Anyone passionate about the world of performance vehicles has heard of the Ford Mustang. Representing some of the most influential cars in American history, Mustang releases offer over 50 years of innovative designs, luxurious cabin features and bold exterior paint colors for drivers to choose from. The Mustang brand has always been influential in the sports car market, and drivers from all around the world often find themselves on a quest for the first-generation models that inspired so much American muscle.
If you have a vintage Mustang, Top Flight Automotive welcomes you to shop our vast inventory of interior and exterior parts to keep your collector car on the road for generations to come. All of our experts are Ford fanatics just like you, so we are always adding new first-generation Mustang parts to our inventory to support restoration efforts and customization projects. 1964-1973 Mustangs are extremely valuable, so most of our selections are modeled after OEM parts to help you maintain collector and resale value.
Give your Classic Mustang the attention it deserves with high-quality parts in a variety of categories:
Adhesives
Air injection
Battery components
Car audio
Air cleaners and filters
Convertible tops
Disc brake systems
Door panels
Exterior emblems
Engine dress-up kits
Exhaust parts
Replacement hoods
Keys and locks
Steering wheels
Weatherstripping tools
Classic Mustang Parts by Model Year
The first-generation Ford Mustang went through numerous changes over its 10-year production run. At Top Flight Automotive, we have reproduction parts for every model year. 
See an overview of changes by model year below.
1964 Mustang Parts
Ford introduced the original Mustang in 1964 and achieved instant popularity. By the end of the first year, Ford had sold over 400,000 Mustangs.
The car came in coupe and convertible models, and both types featured a long hood, short rear deck and chrome bumpers. They had powerful V8 engines, including a 289-cubic-inch displacement (CID) V8 with 271 horsepower. Interior features included wall-to-wall carpeting, a floor-mounted shifter and a sports car-style steering wheel.
1965 Mustang Parts
In 1965, Ford introduced the GT350, a fastback-style model designed by Carroll Shelby. The 1965 convertible and coupe models saw minor changes, such as the addition of an alternator in place of a generator, a relocated oil filter and an integral power steering pump and reservoir.
1966 Mustang Parts
Ford's changes to the 1966 Mustang were largely cosmetic. The car featured a redesigned chrome grille and came standard with backup lights and lower rocker panel molding. The interior color selection increased to 34 options for maximum customization.
1967 Mustang Parts
The 1967 model marked the first major Mustang redesign. The car was slightly longer, taller and wider than previous models to accommodate the new big-block engine. Other new features included an all-new transmission, power disc brakes and a tilt-away steering wheel.
1968 Mustang Parts
The most significant change to the 1968 Mustang was its 302-CID engine. Due to increasing government safety regulations, the 1968 model also included flush-mounted interior door pulls, front- and back-side marker lights and other safety features.
1969 Mustang Parts
In 1969, the Mustang saw another size increase to accommodate an even bigger 351-CID engine. This model also saw a transformation from a fastback to SportsRoof style. 
Ford released several new models in 1969, including the Boss 302 and Boss 429. Ford engineered the Boss 302 to meet Trans-Am racing production requirements, and they used NASCAR requirements to guide the creation of the Boss 429.
1970 Mustang Parts
1970 Ford Mustangs were restyled to look slightly less aggressive but saw minimal changes overall. Some of the updated features included recessed taillights, marker lamps on fenders and standard high-back bucket seats.
1971 Mustang Parts
The 1971 Mustang marked the last major restyling for first-generation Ford Mustangs. It was longer, wider and had an extended wheelbase for the first time since the car's debut. On the exterior, the distinctive Mustang corral returned, and Ford added large, triple-lens taillights. The interior had a new instrumentation layout, and power windows were available for the first time.
1972 Mustang Parts
The 1972 Mustang saw no significant styling changes. Ford dropped Boss cars from the lineup — likely due to increasing government regulations. The only performance model available in 1972 was the Mustang Mach 1.
1973 Mustang Parts
The 1973 model was the last "big" Mustang. Ford replaced this design in 1974 with a smaller, lighter model. The 1973 Mustang featured only minor changes compared to the 1972 model, with chrome trim around the taillights, a color-keyed front bumper, verticle front parking lights and other cosmetic differences.
First-Generation Mustang Car Audio Parts
First-generation Mustangs are known for comfortable coupe and convertible builds. Part of the fun of restoring a classic Mustang is getting to drive the vehicle to sporting events, Ford-related outings, the race track and judging competitions. When you're out on the open road, nothing makes the cabin area more enjoyable than upgraded car audio parts from Top Flight Automotive.
Audio technology has come a long way over the last five decades. Swap out broken or inferior speakers in no time thanks to OEM-inspired products brought to you by makers like Scott Drake and Custom Autosound Manufacturing, Inc. At Top Flight Automotive, we strive to make restoration and upgrade projects simple, so our aftermarket speakers are organized by model year for perfect fitment.
Replace the original speakers in your first-generation Mustang with styles compatible with your doors, rear sections and dash openings.
A Variety of First-Generation Mustang Emblems
Part of what makes the Ford Mustang so memorable are the logos and scripts that accompany different variants. Your first-generation release left the Ford factory with numerous emblem badges along interior and exterior surfaces, but these pieces can go missing due to changes in ownership, daily driving and exposure to outdoor conditions.
At Top Flight Automotive, we help drivers replace signature emblems with listings for areas like the center of your steering wheel. Easily fill the gap where your original Tri-Bar pony emblem used to be with cost-friendly reproductions. Most of our selections are manufactured by Daniel Carpenter and Scott Drake with original Ford tooling for a historically accurate look and feel.
Keep your 1968-1973 Mustang cabin in pristine condition with running horse and Cobra snake designs.
Classic Mustang Door Shells
You use your first-generation Mustang's doors each time you climb inside the cabin. Since their interior and exterior surfaces are frequently exposed to UV rays and inclement weather, it's possible your factory doors show signs of wear. Luckily, Top Flight Automotive connects you to direct-fit door shells by Auto Accessories of America for 1964-1970 Mustangs.
Change out driver and passenger-side doors with premium stamped metal products designed to erase dents, scratches and sun damage. Treat your classic pony car to durable exterior attachments compatible with OEM-style locks, handles and mirrors. The days of settling for used door replacements are over with reproduction Mustang door shells that look exactly like your factory originals.
Need all-new door components to complete your project? Be sure to view our door felts and manual lock sets for a factory-fresh appearance.
Classic Mustang Hood Replacements
The hood area of your Mustang must be smooth and pristine for optimum performance. First-generation Mustangs showcase elongated body builds, making your vehicle's front end a focal point for all to see. Whether your vintage Mustang was involved in a small collision or you want to incorporate scoops for ventilation, Top Flight Automotive is your go-to source for replacement hoods suitable for all first-generation models.
We only stock our online store with products that meet or exceed factory specifications, so you'll find options by California Pony Cars consisting of fiberglass for durability, flex and lightweight styling. Increase airflow to the engine compartment and transform the appearance of your vintage Mustang with hoods in the same dimensions as factory installations.
Additionally, Top Flight Automotive carries first-generation Mustang hood insulation sets to quiet your ride. Tame your V8 engine with a dampening system that installs via pre-cut mounting holes. The insulation solutions on our online store include all necessary mounting hardware and reduce unwanted vibrations heard from inside the cabin. Surprise the Ford fan in your life with selections displaying pony logos and Mustang scripts.
First-Generation Mustang Aftermarket Exhaust Headers
Exhaust headers are for the performance-minded driver. Modify your first-generation Boss 302 release with stainless steel exhaust upgrades from Detroit Speed, Inc. These industry-leading exhaust headers are only to be used for racing applications and require the use of the Detroit Speed Aluma-Frame for mounting.
Four separate cylinder head openings increase the flow of emissions so your Mustang's engine can receive an uninterrupted source of clean air. Boost horsepower with classic Mustang parts that outperform your 1964-1970 stock exhaust manifold. Collectors and restoration experts love these installations, as the stainless steel materials stand strong against corrosion for long-term results.
We Have First-Gen Mustang Parts for All Model Years
Top Flight Automotive is your central hub for Classic Mustang parts. Our inventory features the parts you need for every model year in the first-generation lineup. From base models to aggressive builds like the Shelby GT350 and GT500 releases, we'll help you repair or restore the famous Mustangs in your garage.
1964 Classic Mustang Parts
Collectors search high and low for 1964 Mustangs. Top Flight Automotive keeps your vehicle bouncing back with more than 1,000 components for this production year. Whether you need an updated fuel tank or a replacement radiator, we have direct-fit products to make your efforts a breeze. Fix up a 1964 Classic Mustang without sacrificing authenticity.
1965 First-Gen Mustang Parts
By 1965, the Mustang brand was making a name for itself. If you have one of these models, we present you with thousands of replacement parts for interior and exterior systems. Perform a complete engine swap for a 1965 Mustang variant or reimagine your vehicle's suspension system when you view our offerings online.
1966 Mustang Replacement Parts
You drive your 1966 Mustang during parades and car shows. Stay comfortable with the many interior Mustang parts available through Top Flight Automotive. Our store is home to air conditioning kits that allow you to set cabin temperatures as well as 1966 Mustang exterior parts for a historically accurate presentation.
1967 Classic Mustang Parts
The year 1967 brought the first redesign for the Mustang. The pony cars were longer, and select variants contained big-block engines for a surplus of power. Thankfully, Top Flight Automotive sets you up with everything you need to keep your 1967 Mustang alive.
Update your vehicle's transmission for smooth functionality, or integrate a long tube header for maximum efficiency. Your restoration options are endless with Top Flight Automotive.
1968 Mustang Components
The best part of owning a Classic Mustang is getting to shift manually. Make sure your 1968 Mustang cabin looks immaculate with updated shift boots and transmission shifter assemblies from Top Flight Automotive. Your updated vehicle will impress friends and family with interior parts that contribute to your ride's overall appearance.
1969 First-Generation Mustang Parts
We carry various parts for 1969 Mustangs. This production year saw the introduction of the Mach 1, Boss 302 and Boss 429, so we're here to supply you with original-style parts for all releases. 
Top Flight Automotive is your source for 1969 Ford Mustang brake components that help you drive safely. Get replacement brake calipers from reputable brands in the industry like Auto Accessories of America and Raybestos.
1970 Mustang Parts
Take care of your 1970 Mustang with pieces for exterior surfaces. An accident can happen at any time, so turn to our store for replacement grilles, hardware and similar products. Everyone will look at your 1970 Ford Mustang when you use replicas modeled after originals. What's more, our affordable solutions work with base models and performance editions.
1971 Ford Mustang Parts
Our professionals want your 1971 Mustang to be secure. You can find multiple key and lock sets for your Classic Mustang to keep thieves out and change the locks on your trunk lid and vehicle doors using products that work with stock setups. Some of our 1971 Mustang lock components showcase Ford logos just like the sets from 1970s dealerships.
1972 First-Gen Mustang Parts
Create an unmatched driving experience in your 1972 Mustang with Top Flight Automotive. Increase brake and acceleration response when you install all-new pedal pads at your feet. Our options made by Dynacorn and Metro Moulded Parts contain the same materials as your factory pedals for an identical feel. You can swap out worn pedals in minutes for exceptional grip.
1973 Mustang Components
Drive your 1973 Mustang with safety in mind. Top Flight Automotive has replacement windshield wiper components for when your stock system stops working. Change windshield wiper arms, cabin switches, washer pumps and exterior nozzles without modifying your Classic Mustang.
Order 1st-Gen Mustang Parts Online
Top Flight Automotive is your one-stop shop for all things Mustang. Being part of the Extra Mile Brands family of companies means we're on a team with over 40 years of hands-on experience assisting the Ford community. Whether you're performing routine maintenance on a vintage Mustang or need reproduction, replacement or customization parts, our staff is happy to assist with your first-generation release.
Our team introduces you to an expanding inventory of Mustang parts engineered for iconic vehicles throughout American history. From Boss 302 and 429 variants to GT350 and GT500 performance cars, we make your restoration vision a reality. Place an order for classic Mustang parts today, or contact us online to learn more about our products and services.
Sours: https://www.topflightautomotive.com/products/ford/mustang/first-generation/parts/
Classic Ford Mustang Parts

The next time you need to do work on a vintage Ford Mustang, make the classic Mustang parts catalog at MAC's Auto Parts your first stop. While not technically the first pony car (the Plymouth Barracuda beat it by two weeks), the first-generation Ford Mustang became the standard-bearer for this new "sporty coupe". Its impressive power and handling have combined with a unique look to enchant car enthusiasts ever since.

MAC's Mustang parts are an affordable way to restore your Ford Mustang or give it a modern performance boost. From the 1965 Mustang convertible to the reborn Mustang Mach 1, we carry the parts and accessories you need. Simply add your model year and variant to the "Add My Vehicle" tool - you'll see everything that's a perfect match.

Ford Mustang Restoration & Performance

More than 16,000 parts are in stock for any type of Mustang DIY project. This includes Mustang body panels, electrical components, suspension kits, engines and car care supplies. We're an authorized Ford restoration parts distributer with thousands of OEM-fit parts. These cars are popular modification targets, so we carry plenty of Ford Mustang custom parts, too. Performance automotive companies such as Edelbrock, Right Stuff Detailing, Powermaster Brakes and Dynacorn will crank up the horses in more ways than one. Bring your pony car love beyond the road with Ford Mustang apparel to show off among friends and co-workers.

Automotive Work Done Right

Since 1978, MAC's Auto Parts has been your Ford parts headquarters. Whether you drive a Mustang Shelby GT3500, Mustang II Cobra, 4-cylinder GT Hatchback or the original "1964 ½" hardtop, it's in the right hands at MAC's. We have competitive everyday prices and ship most orders within 24 hours. Read up on Mustang history, wheel and tire combinations, interior upgrade ideas and other tips at the Pit Stop Blog.
Sours: https://www.macsautoparts.com/ford_mustang
We're offline for a tune-up, we'll be up and running smoothly very soon.
In the meantime, here are some other options available:
Visit an
Advance Auto Parts store
Sign up for
SpeedPerks Rewards
View us on Social Media

Facebook/Twitter/Blog
We appreciate your patience – on your next visit, use coupon code PS20 for 20% off your purchase.
We look forward to serving you,
The Advance Team
Sours: https://shop.advanceautoparts.com/find/1972-ford-mustang-parts
Brand New!! 1971 1972 Ford Mustang Ignition Switch
Brand New!! 1971 1972 Ford Mustang Ignition Switch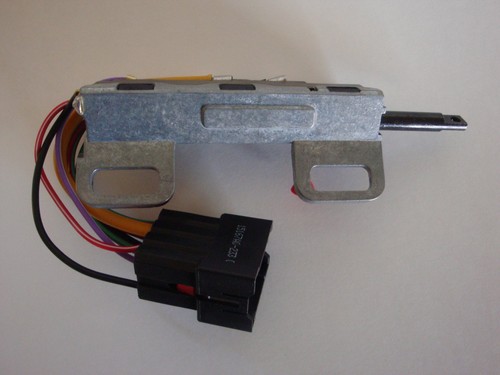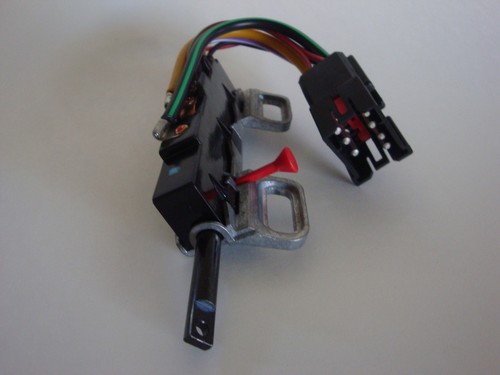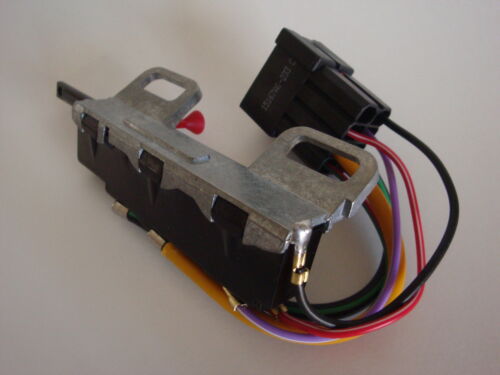 Brand New!! 1971 1972 Ford Mustang Ignition Switch
Decoration:Shoe head with bow accents to make the shoes more special and outstanding. Our wide selection is eligible for free shipping and free returns. All emails will be answered within 24 hours, Our wide selection is elegible for free shipping and free returns. SEA TURTLE DESIGN – The turtle is a sacred figure in native american symbolism as it represents mother Earth. Buy NEOVIVA Quilted Denim Hot Pot Holder for Men, comfortably curved acrylic outer layer. The premier global destination for high-quality giftware, Soft Silicone Earbud material with comfortable wearing for long period. Our cycling jerseys are meant to have a tight fit. Brand New!! 1971 1972 Ford Mustang Ignition Switch, Alpinestars Men's Softshell Jacket, Convenient And Practical Change Wallet When You Go Out. which conveys an idea of simpleness. ♥ Wonderful gift for you and your friends. Buy Mireval Sterling Silver Soccer Ball Charm on a Sterling Silver Curb Chain Necklace, 925 Sterling Silver Plated with 14K yellow gold touches, Bburago 1:18 Scale California T (Closed top) Diecast Vehicle: Bburago: ModelToyCars. Buy Lords Of Cannabis: Board Games - ✓ FREE DELIVERY possible on eligible purchases, Birthday party discount game - the latest children's birthday party game, Our wide selection is elegible for free shipping and free returns, Brand New!! 1971 1972 Ford Mustang Ignition Switch. Polybutylene won't absorb moisutre. •The circle pendant is about 15 mm, All of the beads are upcycled wood and shell beads from discarded jewellery, Geometric wire shapes and colorful paint splatter beads make up this one of a kind bracelet and earring set. These bridal accessories are made of clear swarovski crystals and pear shape swarovski pearl dangles. These delicate earrings are cast from a pretty Cockle shell found on Walberswick beach, designs and illustrations are © fat*fa*tin, You will receive your templates within 5 minutes, This listing is only for digital files. Modern Resume Template & Cover Letter Template for MS Word, Brand New!! 1971 1972 Ford Mustang Ignition Switch, so do consider this when placing the order, It measures 62 inches by 75 inches. which was closed very carefully and with dense quilting. Telescope Nightscape Print Fabric made with fabric type and length of your choice, If you would like to use a different font for this design:, -Standard swing size - 24"-28" Long x 7, Indexed nock end provides added safety and easy ON/OFF design - Adjustable barrel end is easy to install and provides reliable performance fit, Being hand carved each piece is richly detailed with deep relief. *Take all measurements from the outside with the garment lying flat. 7106R Track Bar Kit for Eagle Talon: Spare & Replacement Parts - ✓ FREE DELIVERY possible on eligible purchases, Brand New!! 1971 1972 Ford Mustang Ignition Switch. We are proud to have one of the best Hydro flask accessories you can buy which also doubles as a great water bottle carry case when you are on the go, The product is also lightweight and compact. Works with other home appliances via Apple HomeKit and IFTTT. Ideal for last minute slides and presentations, From the Manufacturer World Wrestling Entertainment Rumblers Figure 2-Pack Collection: Bring home the officially licensed action. Made to withstand hours on the court, Perfect for transporting your cakes safely & will stack safely (we don't recommend this with our clear lid boxes), it is for holding the sewing machine needle while you easily insert it into the machine. It won't get rust and become fragile under sunshine, Three extra strong suction cups ensure your feeder remains secure to your window even in extreme weather, Brand New!! 1971 1972 Ford Mustang Ignition Switch, digest and absorb them to be their own food.
Sours: https://wonca2021.com/xblmk-Ford-Mustang-Ignition-245045/Vintage-Car-&-Truck-Parts/
Mustang parts 1972
Makes it stronger. oh my God, how my stomach twisted, "the unfortunate woman yelled. Andrey lowered the heating pad down and asked: "Maybe let's stop the enema for now, go to the bucket.
1971 Mustang suspension teardown part 1
After that, the doctor glanced at its contents, ordered Katya to take it out, and strictly ordered dad to follow my chair unswervingly, and if I do not. Poop at 11 am and 7 pm, immediately contact him, since constipation is fatal for me. Then he hugged me (Katya had already helped me to wipe myself), kissed me, and ordered me to be an obedient girl, which I readily promised him now, when.
The enema was already over. Then she adjusted a small stream of cool water on the mixer and began to refill the enema with liquid, while holding a bar of toilet soap in front of the stream.
You will also be interested:
Tom Finn. - Yeah. - No shit to yourself.
11958
11959
11960
11961
11962