MBA Essay Tips: The 4 Admissions Essays You'll Likely Encounter When Applying to Business School
It can seem like there are an infinite variety of MBA admissions essays. With famous examples, like the Stanford GSB application's "What Matters Most to You, and Why?" or the Duke Fuqua application's "25 Random Things", it is easy to get overwhelmed thinking that you will have to write a completely different essay with a different subject for every question on every one of your business school applications. While each type of MBA essay does need to be tailored to each b-school, you can simplify and streamline the process of essay writing by embracing the idea that most admission essay prompts can be categorized into core themes.

Let's get to know them below:
MBA Application Essay #1: The Personal Statement
MBA admissions committees care about your core values, your moral character, and the passions that motivate you. For example, UC Berkeley's Haas Business School has four stated defining principles:
Question the Status Quo
Confidence Without Attitude
Students Always
Beyond Yourself
Dartmouth's Tuck School of Business is interested in accepting genuinely nice people. Duke's Fuqua School of Business is interested in people's "decency quotient." These business schools look to recruit people with worldviews that are compatible with these values and it is your job, in this category of essay, to make sure that comes across.


Luckily, you can talk about almost anything in these personal essays. Applicants will often discuss relationships with friends and mentors. Others might talk about the hardships they overcame or difficult experiences. However, there are some things to avoid which we discus here: 4 Mistakes Applicants Make when Writing the Personal Essay.
At the core, your business school personal statement should serve to illuminate who you are as a person and demonstrate that you live according to a code that is in line with your target business school's own approach to education.
Yaron Dahan on the Importance of Your Story:
MBA Application Essay #2: The Career Goals Essay
Business school admissions committees want you to have a good job when you graduate from their MBA program. This is for three reasons:

Business schools want their employment report to look good! That means that a very high percentage of graduates receive job offers (currently 98.4% at Wharton, for example), and those jobs have high compensation.
Business schools want you to get not just "a job", but a job that you really want. Satisfied students who achieved their goals are likely to promote the school to other potential students and speak well of the program.
Business schools hope for (some of) their graduates to make enough money to eventually become donors.
Even though getting a good job is important, this isn't everything. In order to stand out from other candidates, the job needs to be a bit inspiring as well. If you are not ambitious enough in outlining your goals and the impact you want to make in your future career, it is possible to come across as a boring candidate who is more or less content to stay in their current position with slightly better pay. Business schools will likely take a hard pass on those applicants. That said, if you are not somewhat realistic with what you want to accomplish, you can end up sounding naïve or unserious.

The goal here is to walk the line between the two. It is your job to convince the school that you have goals which are meaningful, but also grounded in your past experiences and considered enough that your success is assured.
To hear more on this, check out: Career Goals for MBA Essay Writing and More.
Demonstrating School Fit
After you state your goals, you'll also need to explain how the MBA is a necessary part of achieving those goals. This is a chance to show that not only do you need an MBA, but that the particular program you're applying to is exactly the right fit with your development needs.
What MBA programs really want to know is that you have done your homework and researched the school in detail. Admissions officers DON'T want to see copy/paste from the course catalogue. It is important to network with schools beforehand and then use what you learned to show that only their institution really has the resources to make your goals a reality.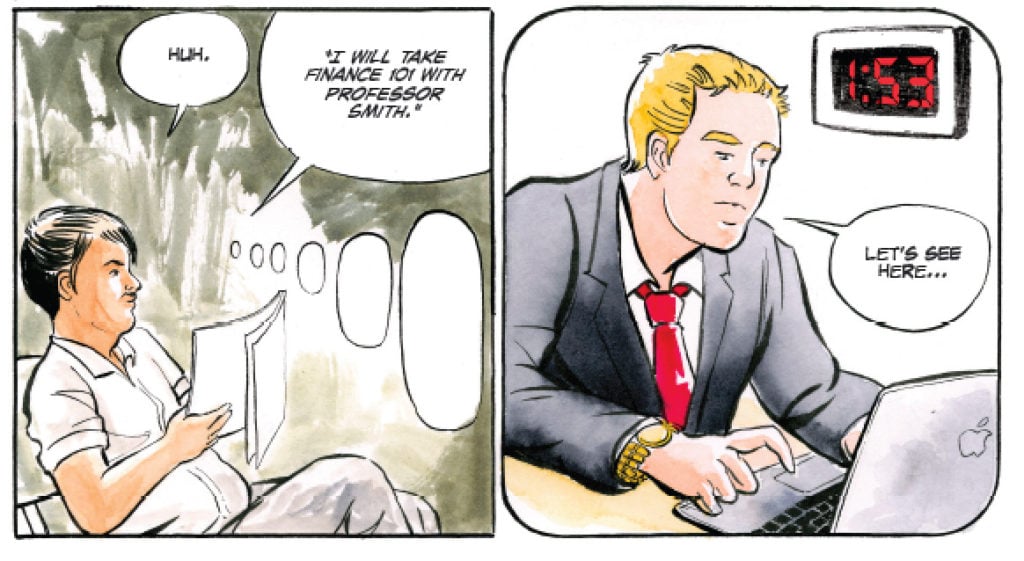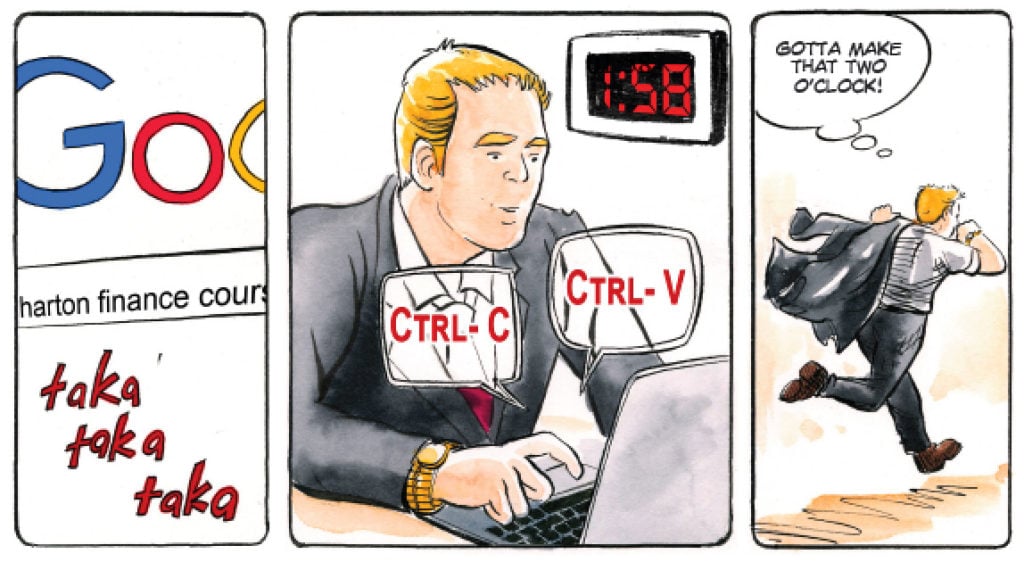 Rebecca Heath Anderson on Researching Career Goals:
MBA Application Essay #3: School Participation Essay
Business schools are selfish! They want to know that you will add something to their institution by attending. Schools rely on students to run many programs, such as professional clubs, and want to know that you will be an active participant in the campus culture. In fact, MBA programs tend to do almost every class and activity in groups.
In order to answer questions like these effectively, you will need to map out the kinds of school-sponsored clubs, conferences, and activities in which you are interested in participating. Consider where you can make helpful contributions to campus life: how can you benefit your classmates as well as the school as a whole?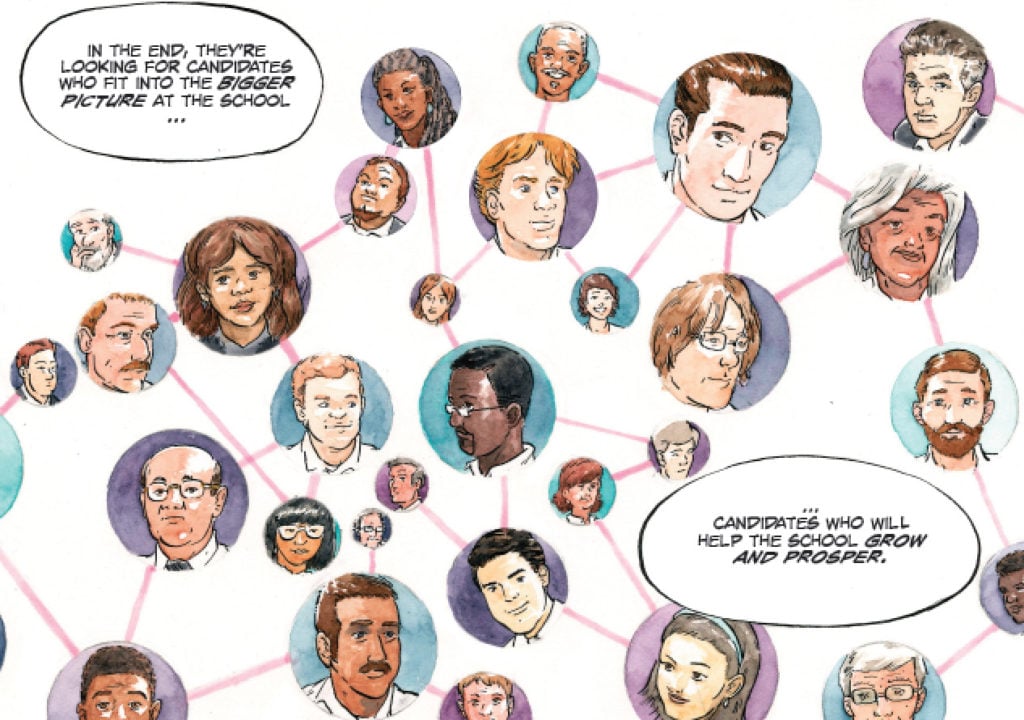 MBA Application Essay #4: Behavioral Essays
An MBA program might ask about your previous experiences, both to gauge whether you're ready to benefit from the school's leadership development programs and to know your moral values as a leader. These questions can come in a number of forms.
They might prompt you by saying "Tell us about a time when you led a team" or even "Tell us about a time when you failed."
What schools really are looking for, in this instance, is some sign that you are self-reflective. They want to understand that you have experienced some leadership setbacks that have made you interested in and prepared to take in the knowledge they have to offer.
MBA Leadership Essays and How to Write Them
What makes you a strong leader? This can be a difficult question to answer. If you have a lot of leadership experience, your challenge is to tell your story in a compelling and authentic way. And if you don't have a lot of leadership experience, your task is to be creative about how you answer the prompt, so that you can demonstrate to admissions committees the type of leader you'll be.
In both cases it's important not to exaggerate the truth. As soon as you inflate what your actual experience was, you call into question not only your response to the leadership question, but also the truthfulness of the rest of your application.
When shaping a response to the leadership question, you should first think about all of the people you interact with at your job: your manager, colleagues, team members of other departments, office staff, and HR. Consider your role on this team, and what your contributions were.
If you truly had a leadership role, reflect upon your experiences—good and bad—in leading a team. Admissions committees want to see not just your successes, but also your resilience and ability to learn from mistakes. If you weren't the leader, you can pull from examples of good leadership that you have encountered, and demonstrate how you embody those skills, perhaps by describing non-work-related leadership positions you have held.
Questions to Consider for Leadership Essays
When developing your response to the leadership question, it is important to provide as many specifics as possible—particularly in your earliest drafts. Here are some questions that can help you make your essay convincing and engaging. (You don't necessarily need to answer all of them; they are just a starting point.)
What did you do in your role to fix problems?
How did you handle situations where you had to escalate the issue to management?
How did you work with people who weren't members of your team? How did you get what you needed, even from people who couldn't care less about you?
If everyone in the office was down, what did you do to perk people up?
Did you ever informally mentor junior colleagues?
What fears or problems did you overcome in order to lead successfully?
Writing about Difficulties, Failures and Weaknesses
A common question in MBA essay prompts concerns a failure or setback in your career. These are a few examples of essay prompts that top MBA programs have used to ask about this topic:
Tell us three setbacks you have faced.
Describe a situation taken from your personal or professional life where you failed. Discuss what you learned.
Discuss a time when you faced a challenging interpersonal experience. How did you navigate the situation and what did you learn from it?
These can be unpleasant topics to write about. How should an applicant respond to questions like these?
Pick a Genuine Failure or Weakness
Although it may seem tempting to tell a story in which your own failures are minimized, this type of response is unlikely to be effective, because it does not give you the chance to show self-reflection and personal growth. Moreover, an example where you give a 'faux failure' is much less likely to engage the reader than one where you describe a genuine failure of setback.
For example, imagine that you decided to write about an important project that failed due to an error by someone in the team you supervised. You may be tempted to write that "the team member was unable to take the responsibility and should have been monitored more closely." Although this may be part of the story, a better response would include some reflection on your personal contribution to the problem. Instead of giving the trite insight that you should have monitored the team more carefully, you could write about the shortcomings in your management style and ability to motivate the team. By doing this, you show that you are honest and able to to reflect on failures, and you give yourself the chance to go on to describe what you have learned.
Don't Turn a Failure Essay Into an Achievement Essay
For instance, in the above example, do not draw the attention away from your failure in managing the team by pointing out how hard you worked on the project yourself. You do not want to give the application committee the impression that you only want to talk about your successes, but are reluctant to reflect on your weaknesses.
Describe What You Learned
End your essay by describing what you have learned from your failure or setback and give an example of how you used your new insight. This is an expected topic even if it is not mentioned in the text of the prompt.
An average essay draws trite lessons. Sticking again with the example above, you might write that "each team member has a unique style and should be motivated accordingly." A better response includes more details: Why did you fail to connect with the problem team member? Were there warning signs that you could have seen? A great response includes an example where you put your fix into action: you can mention, for instance, how you worked successfully with the same team member on a later project or were able to spot a potential problem early on in another team you managed afterwards.
By taking the courage to write honestly and directly about your failures, and then showing how you have put your learnings into action after the failure, you will have tackled this difficult essay topic successfully.
Now that we have looked at the main categories of MBA essays, let's talk about one of the persistent myths about the MBA application process: using example essays and templates.
MBA Essay Examples and Templates–A Bad Idea
It is tempting to think that you can model your business school essay off of someone else's successful essay. People spend time and money searching for "the perfect MBA essay sample" to use as a guide. First, you may hope to avoid the effort of having to write the essay yourself. Second, this is the sort of cargo cult thinking that says: if I copy what a successful applicant did, then I will also be admitted.
The truth of the matter is that sample essays don't work. People get admitted to MBA programs for many reasons. Menlo Coaching has bought and reviewed several editions of the Harbus Essay Guide, which contains a number of successful HBS essays… and some of the essays therein are absolutely terrible. One essay spent its entire length bragging about the writer's vast family wealth and all the celebrities the writer knew. Clearly, that applicant did not get in on the merits of their essay-writing skills.
Former HBS director of admissions Dee Leopold famously said that "Applying to Harvard is not an essay writing contest." People are accepted to MBA programs not on the quality of the writing, but on the quality of the thinking that went into the essay. As a result, "the perfect essay" is actually the one that answers the question based on your perspective and experiences.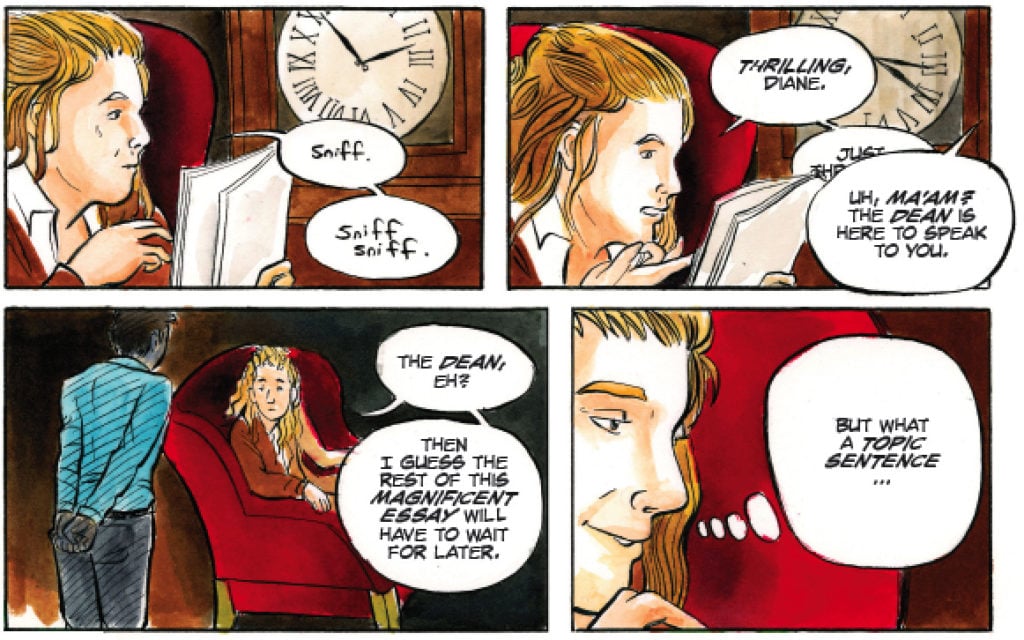 By focusing on these broad categories, you can avoid some of the pitfalls of the essay writing process. Try to keep in mind what your overall MBA story is and don't get lost in some of the things that don't matter, such as "sample essays" or figuring out the exact language you are going to use.
Remember, the best application essay is the one that addresses the question in a way that is tied in to your personal experience.
Sours: https://menlocoaching.com/mba-applications-and-admissions-guide/admissions-essays/
Top Five Tips for Writing Compelling MBA Admissions Essays
For many of the business school applicants I work with, the MBA admissions essay is the part of the application they dread the most.
Does that sound like you? It doesn't have to be! If you're unsure about how to start on your MBA admissions essays, don't worry. This is your opportunity to move beyond your GMAT exam scores, GPA, or resume and reveal something deeper about yourself to the admissions committee. Read along for my best MBA admission essay tips.
Crafting winning MBA admissions essays
The question is: how to you write MBA admissions essays for top-tier programs that stand out from the stack and effectively tell your story? Here are five tips for compelling essays that will stick in the minds of the admissions committee and help you get into your top choice business school program.
1. Stay focused and answer the question asked
It's surprising how often candidates write beautiful essays but do not answer the question. While I certainly endorse thinking outside of the box and considering the "why" behind an essay prompt, first and foremost you must answer the question.
Business school applicants like you are often highly accomplished, and it can be tempting to try to include as many of the details of your accomplishments as possible into your essays. It's crucial that you avoid this urge and focus on the specific question at hand.
2. Less can be more: be succinct
A trend I'm seeing at many leading full-time MBA programs is shorter essay word limits. Michigan Ross, Stanford GSB, UCLA Anderson, and Duke Fuqua are just a few of the programs that have reduced their essay word counts in recent admissions cycles. This trend underscores a key piece of advice: be succinct!
Remember, your essays and short answers are just one part of your application. In addition to the details you'll provide on the application form itself, you'll also submit an MBA resume (check out my resume tips here!). This allows admissions committee members ample opportunity to read about everything you have accomplished, all the roles you have held, and the awards you have won. There is no need to fit every detail into your essays.
Instead of squeezing in as much as you can, focus on sharing a few key highlights, peppering in some interesting details, and convey your authentic voice through your writing. This is your chance to explain your choices, show your accomplishments, and share your passions. The fewer things you try to cover in your essays, the more you will be able to achieve this objective.
3. Be authentic, not what you think schools want to hear
I can't emphasize this enough: do not write what you think admissions committee members want to read! The qualities and experiences that make you unique are your greatest selling points. Each essay should paint a clear picture of who you are, what motivates you, and what you're passionate about.
Related to this, don't feel compelled to show how you fit the mold that seemingly makes up the "ideal" candidate. If you have no desire to run a non-profit, that's okay! If you're not motivated to save the planet, don't pretend you are! The admissions committee will see right through this, and you could end up doing more harm than good. Instead, focus your energy on simply being authentic.
4. Keep your language approachable and focus on the "so what?"
The terms you regularly use at the office may be foreign to others, including admissions committee members. When in doubt, do not assume the reader is familiar with everything about your job. Admissions directors come from all backgrounds and fields and are not assigned to candidates with similar backgrounds. They do not know the ins and outs of your industry and do not need to. In fact, details and accomplishments that are significant only to someone in your industry are less compelling than understandable results and transferable skills.
Everyone from your grandmother to a professor of microfinance should be able to understand your essays. So even if your accomplishment would be extremely impressive to another engineer or investment banker, if the reader doesn't understand the "so what," you're wasting your words.
5. Limit the amount of flowery prose
Remember: You' re not submitting your essays for a Pulitzer Prize. All you're trying to do is tell your story. While of course you want your essays to be well-written and free of grammatical mistakes and typos, you also want them to be relatable and easy to follow. They should also convey why you are someone others would want to study with, learn from, and eventually be inspired by. That type of person is human and down to earth. Your essays should show this.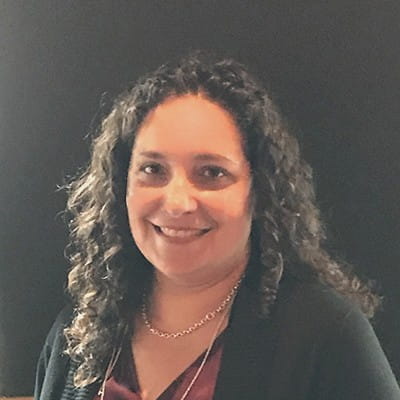 Erin Wand - Personal MBA Coach
Erin Wand is an mba.com Featured Contributor and the Vice President of Marketing and Operations for Personal MBA Coach, a boutique MBA admissions consulting and tutoring firm.
Founded by a Wharton MBA and MIT Sloan graduate who sits on the Association of International Graduate Admissions Consultants Board of Directors, Personal MBA Coach has been guiding clients for 14 years and is consistently ranked #1 or #2, currently holding the #1 ranking in the US on Poets&Quants.
We help clients with all aspects of the MBA application process including early planning, GMAT/GRE/EA tutoring, application strategy, school selection, essay editing and mock interviews. Our team includes a former M7 admissions director and former M7 admissions interviewers.
Last year, our clients earned more than $6M in scholarships!
Sours: https://www.mba.com
MBA Personal Statement Examples
Your academic record, GMAT scores, and GPA are important factors in the MBA application process. But, more than that, business schools ultimately care about who you are and whether you would be a good fit for their program. This is where your application essays come in. The goal here is to complete the picture that your scores and stats began sketching. Take your time when writing these essays. They will form the image the admissions committee will see before they meet you at your interview. Write, edit, and edit again. Be sure there are no spelling or grammatical errors in your essay. You want your portrait to be clean and clear. Once you are satisfied with your essay, ask a trusted friend, mentor, or admissions pro to read it. A fresh pair of eyes can often see things that you can't.
7 tips for creating the best MBA essays
Here are some important things to remember when writing your MBA essays.
Show who you are in a background essay
Use this opportunity to reveal your values and personality, the obstacles you've overcome, and the seminal experiences that have shaped you into the person you are today. No two people have the same history. Use stories and examples to make your background bright and stand out to demonstrate what makes you special. Discuss how your history has brought you to this point. What is there in your background that compels you to pursue an MBA at this time?
Show your direction in the goals essay
Use this opportunity to show that you have clear direction and purpose based on experience and planning. Business school is not another opportunity to "find yourself." Even if you have had one career path and will use your MBA to launch another career, this essay must describe the reasons behind your career-change, your new goals, and how the program will help you achieve them.
Use your optional essay to explain negatives in your stats
If your GPA was lower than you would have liked early in your undergraduate education, use your essay to show how you learned from this experience. Everyone makes mistakes. How you deal with your mistakes shows a lot to the admissions committee – determination, discipline, success, resilience, and breadth of experience are qualities that will serve you well in your MBA studies and later in life. Be sure that you explain your negatives and don't try to justify them. Show that you understand the mistake you made, learned from it and changed as a result of processing the experience. That response shows maturity. Justifying – instead of learning or changing – is a sign of immaturity. MBA programs want mature adults. Almost all of them have made mistakes.
Say what you mean, and mean what you say
Admissions committees read thousands of essays during each admissions round. A concise, well thought-out essay will have them reading yours to the end. You need examples and stories to support your statements and make your essay interesting and readable. Each of these needs to be to the point. These professionals are trained to spot an essay that is full of fluff and without substance.Avoid rambling and the use of keywords that you think the reader wants to see. A non-substantive essay will lead the reader to conclude that you, too, are without substance.
Find your passion
This relates to tip #4 above. You want to grab the reader right away and create an essay that will keep their attention to the very end – and leave them wanting to meet you and get to know you even better. In other words, offer you a coveted interview! Find a theme, and weave it throughout your essay. If you can identify a passion that you had from an early age and follow it through the different stages of your life, you will have an interesting, readable essay. Connect your passion to your childhood and you professional and extracurricular experiences and accomplishments. Demonstrate how your passion will influence your future career and serve the community at the school you want to attend.
Focus on your professional experience and achievements
Not everyone has a passion that they have carried with them throughout their life. However, since you are planning on attending an MBA program, you must have had professional and personal achievements. Highlight your professional skills and successes, as well as personal accomplishments. Show how these experiences and achievements have brought you to this point, and how they have influenced your long-term plans and reasons for pursuing an MBA.
Highlight your experience in your EMBA essay
An applicant to an Executive MBA program is an executive or manager currently in the workforce, usually with at least eight years of business experience. As an EMBA student you will be expected to excel in your coursework while continuing to hold down your full-time job. You must demonstrate significant leadership, impact, potential, and the legitimate need for the degree to be accepted. Highlight your current responsibilities and recent achievements, as well as your skill sets. Discuss your goals and how an EMBA will help you reach them. Include how you will positively impact the community at the program you are applying to.
Read MBA Personal Statement Examples
Now that you have the tools to write your compelling essay, check out our sample MBA application essays to see what you will be able to accomplish.
Sours: https://www.accepted.com/mba/sampleessays
MBA Essay Tips

How to Tackle the MBA Essay: Craft a Powerful Story


Your business school essays are about bringing your story to life and providing context to your application by connecting the dots for the MBA Admissions Committee. You'll want to capture an admissions reviewer's attention with your story and authenticity, persuading them to learn more by inviting you to interview.
To get there, your essays should convey a strong sense of who you are as a person and what makes you tick, up and beyond what the admissions team will glean from your academic record and work history.
The exercise of crafting your MBA essays is both extremely important and a significant challenge. Doing so in a way that's authentic, poignant and clear requires considered introspection and self-awareness – precisely what the MBA admissions process looks to inspire and evoke.
The worst thing you can do is play it safe and write something you think admissions wants to hear (yawn). This is a medium to be courageous, although memorable cuts both ways – how well you walk the line between original (good!) and weird (lamentable) reflects your judgment.
The more you explore who you are and what makes you tick, the better prepared you are to determine – and deliver on – a compelling, compact story that will resonate with reviewers and interviewers.
If the prospect of distilling your essence into essay form makes your stomach seize (especially the quant-leaning among us), you're not alone. At Fortuna Admissions, our coaches are seasoned at helping candidates to uncover unique strengths, hone their story, and shape their narrative to stand out in a sea of excellence.
Sign up for a free consultation or explore our MBA Packages to learn more.
Remember: It isn't the facts and figures of your accomplishment-filled resume that will stand out to a bleary-eyed admissions reader in a marathon day of application-reviews – it's an unforgettable story. Let's talk about yours.
Sours: https://fortunaadmissions.com/resources/mba-essay-tips/
Tips mba essay
Business school admissions committees care about more than (just) your GMAT scores and GPA —they want to know who you are and why you belong in their program .

Your MBA essays are your best chance to sell the person behind the résumé. They should tie all the pieces of your business school application together and create a comprehensive picture of who you are, what you've done, and what you bring to the table.

Here's a roundup of our best MBA essay tips to keep in mind as you begin to write.
How to Write an Unforgettable B-School Essay
1. Communicate that you are a proactive, can-do sort of person.
Business schools want leaders, not applicants content with following the herd.
2. Put yourself on ego-alert.
Stress what makes you unique, not what makes you number one.
3. Communicate specific reasons why you're great fit for each school.
Simply stating "I am the ideal candidate for your program" won't convince the admission committee to push you into the admit pile.
4. Bring passion to your writing.
Admissions officers want to know what excites you. And if you'll bring a similar enthusiasm to the classroom.
5. Break the mold.
Challenge perceptions with unexpected essays that say, "There's more to me than you think."
6. If you've taken an unorthodox path to business school, play it up.
Admissions officers appreciate risk-takers.
7. Talk about your gender, ethnicity, minority status or foreign background....
But only if it has affected your outlook or experiences.
8. Fill your essays with plenty of real-life examples.
Specific anecdotes and vivid details make a much greater impact than general claims and broad summaries.
9. Demonstrate a sense of humor or vulnerability.
You're a real person, and it's okay to show it!
BONUS: Don't Make These MBA Essay Mistakes
1. Write about your high school glory days.
Admissions committees don't care if you were editor of the yearbook or captain of the varsity team. They expect their candidates to have moved onto more current, professional achievements.
2. Submit essays that don't answer the questions.
An off-topic essay, or one that merely restates your résumé, will frustrate and bore the admissions committee. More importantly, it won't lead to any new insight about you.
3. Fill essays with industry jargon.
Construct your essays with only enough detail about your job to frame your story and make your point.
4. Reveal half-baked reasons for wanting the MBA.
Admissions officers favor applicants who have well-defined goals. However unsure you are about your future, it's critical that you demonstrate that you have a plan.
5. Exceed the recommended word limits.
This suggests you don't know how to follow directions, operate within constraints or organize your thoughts.
6. Submit an application full of typos and grammatical errors.
A sloppy application suggests a sloppy attitude.
7. Send one school an essay intended for another—or forget to change the school name when using the same essay for several applications.
Admissions committees are (understandably) insulted when they see another school's name or forms.
8. Make excuses.
If your undergraduate experience was one long party, be honest. Discuss how you've matured, both personally and professionally.
9. Be impersonal in the personal statement.
Many applicants avoid the personal like the plague. Instead of talking about how putting themselves through school lowered their GPA, they talk about the rising cost of tuition in America. Admissions officers want to know about YOU.
10. Make too many generalizations.
An essay full of generalizations is a giveaway that you don't have anything to say.
11. Write in a vacuum.
Make sure that each of your essays reinforce and build on the others to present a consistent and compelling representation of who you are, what you've done, and what you bring to the table.
---
Practice for the GMAT
Take a GMAT practice test with us under the same conditions as the real thing. You'll get a personalized score report highlighting your strengths and areas of improvement.
START A FREE PRACTICE TEST
The Staff of The Princeton Review
For more than 35 years, students and families have trusted The Princeton Review to help them get into their dream schools. We help students succeed in high school and beyond by giving them resources for better grades, better test scores, and stronger college applications. Follow us on Twitter: @ThePrincetonRev.
Sours: https://www.princetonreview.com/business-school-advice/mba-essay-tips
MBA Admission Essays: MBA Essay Writing Tips to Get In Your DREAM School!
God, how hot, God how hotly repeated the second. I lay on him and breathed heavily, he lay with a contented grin. I felt like on the shaft of the penis and balls, and sperm flows abundantly down his back.
You will also be interested:
But my second orgasm coincided with hers. Alla was screaming at the whole house, as she later said, she simply could not restrain herself. In general, she said more simply - I have two months without a man. Oh, Sashka, what a scoundrel you are, you seduced me. And how good I am.
1865
1866
1867
1868
1869