The long-term relationship rut -- with no marriage in sight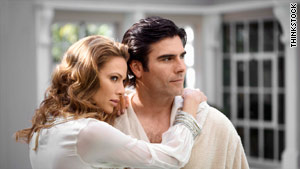 More couples are skipping the marriage vows but deciding to live as though they are married.
STORY HIGHLIGHTS
Hannah Seligson examines long-term relationships that don't culminate in marriage
Seligson's book. "A Little Bit Married," was released early this year
Her book compiles information from more than 160 couples in long-term relationships
She says communication is key to getting out of the long-term relationship rut
(CNN) -- Gowns have been fitted, caterers have been contracted and venues rented as June marks the busiest period of wedding season.
But not all long-term couples will be heading down the aisle, according to Hannah Seligson's book, "A Little Bit Married."
Seligson explores the trend of serious twenty- and thirty-something couples who invest years and even a decade in a relationship without the intention of ever getting married.
Just because a couple plays house by cohabitating or taking vacations with each other's families, that doesn't necessarily equate to marriage, Seligson said. The median age of marriage is at a record high (about 26 for women and 28 for men), according to the U.S. Census Bureau in 2009.
Her book, released earlier this year, combines scientific research and interviews with more than 160 couples who are "a little bit married."
CNN asked Seligson about these lengthy relationships, cohabitation and advice for couples who are in long-term relationships.
CNN: How do you know when you are "a little bit married"?
Seligson: My baseline is one year in a monogamous relationship. Do you see this as someone you are making big sacrifices and life decisions around? Are you factoring the other person into your long-term decisions?
CNN: What characteristics do you see in couples who are "a little bit married"?
Seligson: There are many permutations. You can live together. You can move across the country to a city you hate because your boyfriend or girlfriend has a job there. It's the sense your life together is moving in unison. For example, the day-to-day staple activities are done together. You buy furniture together but you say, "What happens when if we broke up? Who would get the couch?" There is no definite sense this will culminate in marriage.
CNN: Why are people having these lengthy monogamous relationships that don't result in marriage?
Seligson: It used to be you got married for economic reasons. A woman needed a man to support her. It was too risky to have sex outside of marriage because there was limited access to birth control. Now people get married because they want to have kids. Now there is a sense that marriage is a sense of adulthood. People want to be fully formed before they get married. You're also seeing a social acceptability around cohabitation and delaying marriage.
CNN: In your book, you profile a couple that stayed together in a serious relationships for eight years without getting married. Why stick together for so long?
Seligson: There is this very powerful thing called the inertia theory: You live together, and you form these bonds. People say when they break up, "It's like a divorce." It's very hard to move out when you live together. Also, part of it is complacency, and couples aren't always on the same page. Someone is dating, and they are thinking this is a past agreement -- that we are going to get married because we've been together for X years.
CNN: In your book, it sounds like communication is a key factor for interpreting whether a relationship is headed for marriage. How can couples communicate better?
Seligson: I was surprised how little communication there was between couples. You need to ask yourself: What does it mean when you move in together?
CNN: Some people believe cohabitation before marriage can affect the chances of marriage. What are your thoughts?
Seligson: Sure there is the saying, "Don't buy the cow when you can get the milk for free." I live with my boyfriend, and I don't think he perceives he's getting free milk. It's a personal decision. The idea of being afraid to move in implies men don't want to get married and that's wholeheartedly incorrect. Men do want to get married. They are just on a different time frame. If you want to move in with your boyfriend, discuss what it means be on the same page about it.
CNN: So men do want to get married?
Seligson: Men do want to get married. It's just that the timing that's different. A man's decision to get married is often correlated to income. I heard this from many men that they want to be able to provide. Men want to feel they are in a financially stable position before they get married. If you look at career rhythms of young people, it takes a long time to get it together.
CNN: The recession probably isn't helping much either?
Seligson: You can see the impact of the recession from two angles. People are moving in together to save money and putting off having a wedding because it's so expensive. The economics of having a wedding has to be factored in. The average wedding costs 20 grand, and we live in a culture where it seems like you have to buy into all of that hoopla.
CNN: Why did you decide to write this book?
Seligson: I saw it going on with my friends, but most importantly, I saw it going on with myself. I was "a little bit married." We use to go on each other's family vacation. His mom used to ask us when we would have kids. I thought this was all leading to marriage, but it wasn't. It was this confusing, new romantic right of passage.
CNN: Trends of a tendency to shift back and forth. Do you think these long-term relationships without marriage will become less popular?
Seligson: It's hard to imagining it shifting back because there are so many factors that aren't slowing down, such as women entering workplace and the double-income, no-kid phenomenon. I don't have my crystal ball, but it's hard to imagine this trend reversing. I don't think people will delay marriage inevitability, though, because women have a biological clock. It will probably rise and level off at some time.

Sours: http://www.cnn.com/2010/LIVING/06/15/a.little.bit.married.relationships/index.html
'My partner and I were together for 7 years. Our marriage lasted just 10 months.'
I wake up on my couch in my living room and I feel my heart sink. 
Last night was a dream, right?
This can't have happened. We had been together for seven years. Less than 10 months ago, we stood in front of our friends and family at our picture perfect wedding and said the words 'I do'.
It's over… now what? What do you do once you've made the decision that your relationship is over? Mandy Nolan explains in our podcast, The Split. Post continues after audio.
But it wasn't a dream. It was the morning after my marriage ended. 
Let me start by saying, I don't want to go into the he said/she said part or speak too much about the specifics. It's too personal, it's too sad and in truth – no one is to blame. My ex-husband is a good man and I wish good things for him in the future. 
From the outset, we did everything we were supposed to do. We dated and after 12 months, we moved in together. We'd travelled internationally multiple times, did the major holidays with each other's families, we had a long engagement. On paper, we did everything 'right'.  
I guess that was almost the problem. I was so busy checking off the things I should do, I never checked in to see if it was something I actually wanted to do.

You see, I am your classic overachiever. I got straight As at school, I never skipped a day and when I do something – I commit and I am all in. At this time, I was working for myself and I was LOVING doing what I was doing. I was business coaching amazing women, running a successful podcast and making good money – yet no one cared. Every friend I'd see focused on the fact I wasn't wearing a ring. I could feel pity run over my naked finger as they commented, 'It's okay. I'm sure he will ask soon.'

Other people felt the need to have an opinion on my unmarried status as well. I'm not just talking about our family or close friends. I once found myself in a discussion with my Australia Post guy about why our packages didn't have the same last name. REALLY? It was 2018. 
After my partner proposed and I readily accepted, the wedding became the entire focus and centre of our lives. Flowers, cake, hair, dress… but to be honest, I was just waiting for it to click. I was waiting to feel like the perfect bride and I never did.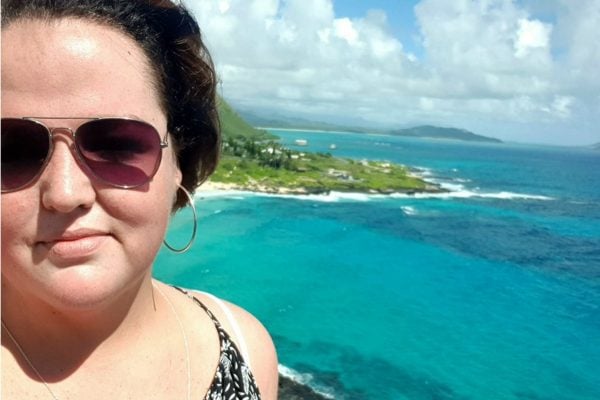 Sours: https://www.mamamia.com.au/should-i-get-married/
No, You're Not In A Common-Law Marriage After 7 Years Together
So you've been with your partner for a long time. It's time to start considering yourselves common-law married, a sort of "marriage-like" status that triggers when you've lived together for seven years. Right?
Nope. That's all bogus.
For one, common-law marriage, which traces its roots to old English law, isn't a nationwide thing. It exists in only a small number of states. Unless you live in one of those states, getting hitched will involve an official "I do" ceremony. Alabama had been one of the states that recognize common-law marriages, but it recently moved to abolish it, a trend that has been taking place nationwide for years.
Also, that common-law marriage kicks in after partners live together for a certain period of time? That's a flat-out myth.
"By far the most common number is seven years," says family law professor Marsha Garrison of Brooklyn Law School. "I've never figured out where that may have come from and why it's seven years."
Couples may eschew a formal, licensed marriage for any number of reasons, like hesitating to make a public commitment or never getting around to making it official. That means you may be passing on the big expensive party or the dreamy walk down the aisle, but common-law marriage is as real and legal as marriage gets. It means you are eligible for all of the economic and legal goodies afforded to couples with marriage licenses — like tax breaks and inheritance rights.
But if you break up, you need to get divorced. As in, a traditional divorce. There is no common-law divorce.
And that can be tricky.
That's because showing a couple's marital intention often comes down to one partner's word against the other. For a status assumed to kick in by something as passive as the passage of time, it can be surprisingly complicated to prove. Small, intimate details of a couple's life wind up as facts a judge examines.
To enter into a common-law marriage, a couple generally has to satisfy these requirements: be eligible to be married and cohabitate in one of the places that recognize common-law marriage, intend to be married and hold themselves out in public as a married couple. In other words, a couple who lives together for a day, a week, a year — states don't have a time requirement — agrees to be married and tells family and friends they are.
Where is common-law marriage allowed?
Here are the places that recognize common-law marriage: Colorado, Iowa, Kansas, Montana, New Hampshire (for inheritance purposes only), Oklahoma, Rhode Island, South Carolina, Texas, Utah and the District of Columbia.
Other states that had at one time had common-law marriage statutes recognize them if entered into before the date they were abolished. They are Pennsylvania, Ohio, Idaho, Georgia, Florida — and starting next year, Alabama.
If a couple in a common-law marriage moves to a new state, the Full Faith and Credit clause of the Constitution requires their common-law marriage be recognized even if that state doesn't ordinarily allow them.
Source: Nolo.com
"Usually it's the economically disadvantaged partner who wants to argue that, 'Yes, we were married,' and the [other] partner says no," says Michele Zavos, a family lawyer, who practices in Washington, D.C., where common-law marriages are recognized.
That's how it played out before a judge in Rhode Island in a case decided in the spring.
Angela and Kevin had been together for 23 years. (We're not using their last names because this story is about their case and not the couple.) According to the judge's decision, "Angela saw Kevin kissing another woman, which in turn prompted Angela to throw Kevin out of the house." Angela argued the couple had agreed to be married back in 1995 and present themselves as husband and wife to family and friends. Kevin testified that they did not have a marital commitment.
"We vacationed together, we had family portraits, family parties, interacted with my family, his family," Angela told NPR. "I have a sister who's been married and together with her husband just as long as I and Kevin were, and we live lives just like they did."
But Angela had to prove that in court because there was no marriage certificate to point to. "I didn't have that legal document," she says.
Angela, citing irreconcilable differences, sought half of their shared house and its contents as well as half of both Kevin's retirement accounts and the value of his life insurance policy.
Since marriage is more than just sharing a home and life together, the judge examined everything from how legal and medical documents were filled out to seemingly mundane details of the couple's life. According to Judge Patricia Asquith's decision, some legal and medical documents named Angela as Kevin's spouse and beneficiary; on others, they listed themselves as single. Asquith heard testimony from witnesses who said the couple took vacations together, who considered them to be a married couple and who said they shared a bedroom at home. Kevin said he slept in the basement.
There were still other details entered as evidence, according to the ruling: A greeting card from Kevin's mother to Angela referred to her as a daughter-in-law. A message from Kevin's sister called Angela a sister-in-law. A Christmas card addressed them as "Mr. and Mrs."
Still, the ruling shows that though Kevin insisted the couple may have been engaged at one point, they never made it official and that he never considered himself married to her. He argued that though a photograph showed him wearing what the judge called a "typical wedding band" on his left hand, he simply liked the ring, not that it signified marriage. The decision carefully articulates how they generally kept separate finances and never filed joint taxes.
The trial to determine whether they had a common-law marriage lasted a year and a half. In her ruling, Asquith concluded "by clear and convincing evidence" that Angela and Kevin had been married by common law since 1995.
"Essentially they took care of each other, financially, emotionally, medically and in every way where one would expect a husband and wife to consider their spouse," Asquith wrote.
Kevin has filed a motion to appeal, and through his lawyer, said he preferred to comment for a story after that decision has been made.
"It's not so clear"
There's no formula or algorithm for determining a common-law marriage, and that can be confusing for courts.
"The reasons why states like celebratory marriages, statutory marriages is because there is a fine line: You're either married or you're not. With common law, it's not so clear," Zavos says. "You always have to go and prove [your side] and there's always this uncertainty. The law doesn't like uncertainty. The law likes bright lines. So I think more and more states are recognizing that and getting rid of it."
It's a legal relic left over, in this country, from the early days of the American colonies and from old ideas about marriage and couples that live together. Back then, traveling to find someone to officiate a wedding was difficult, and cohabitating and having children out of wedlock was socially unacceptable. Common-law marriage gave those couples legitimacy and a way to pass on property.
"Today actually common-law marriage is becoming less common as a category because it's so easy to cohabit without offending your neighbors," says Garrison, the law professor.
Common-law marriages have also tended to help women, who were often economically dependent on their partners. That legacy continues today.
"A very typical context would be a woman has lived with a man and has been totally financially dependent on him. He's the one who's been earning money, she's been doing the housework. [It's a] very traditional kind of relationship, but they never officially got married," says Jill Hasday, family law professor at the University of Minnesota Law School. "[Without common-law marriage], she's not entitled to any Social Security benefits because that's all through paid work. If they were legally married, she could collect spousal benefits or if he's dead, widow's benefits. But because they were not officially married, she gets nothing."
However, that presents an especially tough challenge.
"That's why many states became hostile to common-law marriage," Garrison says. "The other 'spouse' is not there to give his or her version of events."
In Alabama, an appeals judge argued earlier this year that she'd had enough of the legal murkiness of common-law marriages, especially given how easy it is in the modern era to get legally married. "In my view, no need for common-law marriage exists," Judge Terri Willingham Thomas wrote in a dissenting opinion of a divorce case. The cases, she argued, have taxed the court system for too long.
"Common-law marriage should not be encouraged or tolerated when a bright-line standard for determining marital status is readily available. The legislature, by its silence, should not require the courts of this state to continue to struggle to separate fraudulent claims of marriage from valid ones when requiring parties who wish to enter into a marital relationship to obtain a marriage certificate would decisively solve the problem."
Bright lines for modern couples
So as couples live together in record numbers, should the unwitting common-law marriage be a concern? For couples who live together in states with common-law marriages and want their wishes to remain unmarried to be unambiguous, partners can write and sign a document stating their intentions to stay unmarried.
Still, the changing face of the modern couple is shaping new laws designed to create some legal protections.
"All around the world cohabitation is increasing and you're seeing a huge variety of legislative schemes are developed to respond to this," Garrison says.
For example, Washington state offers couples in committed, cohabitating relationships that break up property rights similar to those afforded to married couples. If a couple in one of these "committed intimate relationships" separates, a court can help equally divide shared property and assets.
And across Canada, unmarried committed partners who live together for a certain period of time or have children together are afforded some rights and benefits of married couples.
In Norway, couples who live together and have children together are also given some marriage-like rights. Norwegian inheritance laws were changed in 2008 so that couples with children could receive up to $34,000 if their partner dies without having written a will.
"Cohabitation has during the last decades been widely accepted in society in Norway; about a quarter of the couples (or a fifth of all grownups) cohabit, and more than half of the children are today born before their parents (eventually) marry," Katrine Fredwall, who helped write the law, says in an email to NPR. "To take on a more or less unpaid workload while caring for children, being the homemaker or working part-time, made in particular the mothers vulnerable and in need for protection by the law."
Sours: https://www.npr.org/2016/09/04/487825901/no-you-re-not-in-a-common-law-marriage-after-7-years-of-dating
It's Complicated: 'After 8 great years, he still doesn't want to get married'
Asheville therapists Jennifer Gural and Jonathan Esslinger answer readers' questions to help with the language of love and loss. Submit questions through Jennifer and Jonathan's website, kisskissbyebye.com.
Question: I have been in a stable, happy, long-term relationship for eight years. I have come to a point that I want to be married and hopefully in a few years start a family. We have been talking about this and to my dismay he does not want to marry. He does not want to leave or change the relationship, but he does not want to make that commitment. To me, marriage is an important institution and I do not want to have children out of wedlock. Do I need to leave while I'm still young enough to find someone else in time to have a family? —HopingToMoveForward, 29, Asheville
Jennifer's input: This is such a difficult and personal decision that you are faced with.  You have to choose between an institution that you value for your future versus a healthy, loving relationship that you have now. 
My advice is to have a long, serious talk with your boyfriend. Before you do this, I advise you to spend some time writing down what marriage means to you on a practical and deeply personal level. List why being married is important to you, and what it means to you emotionally and culturally. Write down why you feel that marriage is important to children and what being a mother out of wedlock would feel like for you. 
You might also write about what marriage has meant to you in the past, perhaps consider your parent's marriage and how that felt stable and safe to you.
After your thoughts are organized is the time to have this talk with him. Let him know that you are at an age that unfortunately decisions have to be made about having children. Let him know how much you love him and value both your relationship and his feelings on the subject. 
You can now share with him all the things you wrote. Before he responds, offer him the chance to take some time to process and write and organize his own feelings about marriage or not being married. Let him know that you want to learn about his perspective and ask him if he would be able to change his view, or if avoiding the institution of marriage is a firm boundary for him. 
After you have had this talk, which may be an ongoing communication for several days or weeks, let him know that you have a decision to make. Make your decision based on your deepest values. Whatever you decide, make sure it is a decision that you can live with and not find yourself resentful years down the line.
Jonathan's input: I feel bad sharing this news with you, HopingToMoveForward, but my read of the scientific data shows that if you decide to try and find happiness and marriage with someone else, it probably won't happen quickly or easily. Consider that about half of all new relationships fail — and of those that last, about 35 percent become unhappy with it, studies show.
If one works, it appears folks your age are waiting an average of five years before getting married, so add that into your calculations. Finally, there is that sad truth that birthing a child is not guaranteed, whatever your age and whoever your partner is.
So I like that you have a vision for what you want, I'm just concerned about the odds of pulling it all off.
As far as marriage and children goes, I believe that commitments are helpful, yet not as important as a quality adult partnership. There is clear data showing that a child benefits infinitely more from experiencing happy and stable caretakers than from whether or not a union is sanctioned by the state.
Still, I don't want to discount the value of a commitment, in any form. Any mutual commitment empowers a relationship and makes it more resilient against life's potential struggles. So I like that you want to be legally married, even though what's more important for a child is that they witness a joyous relationship. 
If you decide that you are only willing to walk your path with a partner who agrees to marry you, then let your current partner, or any future one, know exactly that. Ultimately, like you, they have the same right to decide the kind of relationship they are willing to have. In the end, I hope your current partner is able to give you what you want.
Jennifer Gural and Jonathan Jay Esslinger are authors, clinical trainers and therapists who specialize in relationships, personal development and addiction.
Sours: https://www.citizen-times.com/story/life/2018/08/24/its-complicated-after-8-years-he-still-doesnt-want-married/894182002/
Relationship married year 7 not
11 Signs Your Relationship Won't Make It Past The 7-Year Itch
If you haven't heard of the 7-year itch, it's the idea that long-term couples tend to fall into a relationship slump after they've been together for seven years. One or both partners may start to feel restless, they might start questioning their feelings, and they may even feel less satisfied in the relationship as a whole. Of course, not every couple will experience this. But if you think the 7-year itch is just another old wives' tale, relationship experts actually say otherwise.
According to Mitchell Smolkin, certified couples therapist, the 7-year itch isn't typically due to any big relationship problems. It's just a phenomenon that can happen after seven years together when the excitement is gone and there's more at risk.
"Understandably, a lot of relationships start with a Hollywood-like feeling, being on top of the world and feeling like you've found your soulmate," Smolkin tells Bustle. "As the stakes get higher with marriage, career, children, and sometimes relocation, negotiating different values and expectations can really put a dent in that new car smell. The hard work of getting to know someone is supremely less sexy than the earlier years, and there is a tendency to panic and freak out, hence the 7-year-itch."
As licensed psychotherapist and IMAGO Relationship specialist, Josh Magro, LMHC tells Bustle, things like blame, criticism, contempt, a lack of boundaries, stonewalling, or attempting to change your partner are some of the worst pitfalls he sees. "While any one or two of these would not immediately spell 'death' for a relationship, they erode the foundation of the relationship and can worsen over time," he says.
So what are other little signs your relationship has cracks? Below, experts share the 11 signs your relationship may not make it past the 7-year itch.
Experts
Mitchell Smolkin, certified couples therapist and host of "The Dignity of Suffering Podcast"
Josh Magro, LMHC, licensed psychotherapist and IMAGO Relationship specialist
Alisha Powell, PhD, LCSW, couples therapist
Dr. Sanam Hafeez, neuropsychologist
Roxanne Francis, licensed psychotherapist
Merissa Goolsarran, LCSW, licensed therapist
Sours: https://www.bustle.com/wellness/signs-your-relationship-wont-make-it-past-the-7-year-itch
GIRL TALK - BREAKING UP AFTER 7 YEARS \u0026 FINDING MYSELF AGAIN
The first wedding I attended was Ken and Barbie's. I was just 6 years old. I ended up being the officiant, the caterer, the wedding planner, and oftentimes, even served as proxy for both bride and groom.
I've attended several weddings in the 20-something years that have passed since then. And I'm sorry to say that mine is not one of them.
I hate to admit it, but I am both sad and embarrassed not to be married by now. The sting is particularly painful as it seems every week friends and co-workers announce their engagements and wedding dress selections, while I am still in that interminable bride-to-be line, waiting for my number to be called out.
I've always been a big fan of marriage. Scientific research has long touted the benefits of being married, from happiness to better health. Researchers at Michigan State University recently conducted a study that suggested that married men have more advantages than their bachelor bros. "Just being in a well-adjusted, long-term romantic partnership with someone may be the underlying mechanism," says Stevie C.Y. Yap, one of the authors of the study.
My boyfriend and I have been together for nearly three years and living together half that. During this time, we have had exactly two conversations about marriage, both which were brought up by me. The first one occurred at a friend's wedding last year. I was in a bit of a drunken, cross-eyed stupor, in the mood for melodrama and romance, and asked him if he wanted all of this – wedding, marriage, bliss. He looked at me and told me that we had all the time in the world, and there was no need to rush into anything. I took another sip of my sparkling wine and started crying. At that point, we had been dating two years.
The second conversation occurred about a month ago, when I was 100 percent sober and had just suffered through a week in which yet another co-worker announced her engagement on New Year's Day. She and her boyfriend have been together for less than two years.
This conversation was not easy. My palms were sweaty and I couldn't make eye contact. I felt the same kind of nerves and fear I felt during my 6th grade spelling bee performance. Except, now, failure would mean more than misspelling the word "raspberry." It would mean that I would have to start all over – at 30 – and become one of those women I read about in chick lit. Those ones that wait years and years for a marriage proposal but instead get dumped for a hot co-ed. Then they inevitably end up in the Bahamas or some tropical location and must learn to find their groove again. I always admired these women, but I never wanted to become them. I wanted to be married in my 20s. I wanted to have the love of my life at my side. At heart, I am more of a mommy blogger than a bold and sassy Carrie Bradshaw-type.
I asked him if he remembered what we had talked about six months prior at his friend's wedding. He nodded vaguely – terror began to swell into his eyes. (I'm just kidding. I wasn't even looking at him. I was too mortified. I couldn't believe that I was bringing this up again.)
I asked him again if marriage is something that he wanted, and more specifically, with me. Because it was something that I wanted… and soon. I told him that I want to have kids, while I can still run after them and see them, before my hips give out and I'm wearing diapers. I also want my mom to stop referring to him as her "future son-in-law" in all phone and email conversations. I'm afraid the blow might be worse for her than me if it doesn't happen. I told him that I loved him, loved living with him, loved spending time together, that he means more to me than anybody. Then I paused. I asked him what he thought.
He said:
"I never really thought about it."
I will spare you the insanity that followed and the residual insanity I feel right now, typing those words a month later. I've had time to digest it and everything, but still, I can't get over just how utterly mind-boggling that sentence truly is.
The conversation did eventually continue – a lot of discussion about what we wanted in our futures, a subject that shockingly had never been discussed in our 900-plus days together, before we finally agreed that he would agree "to think about it."
This was not the scenario I had envisioned. But in the meantime, that is what we have decided. And I have gone, in typical valley girl with a brain fashion, to the Internet to see why I am in this predicament.
Demographers at Cornell University published a study last year that cited that "fear of divorce" was the reason why couples don't get married. According to the research: "Among cohabitating couples, more than two-thirds of the study's respondents admitted to concerns about dealing with the social, legal, emotional and economic consequences of a possible divorce."
My boyfriend's parents are the most happily married couple I know. It's a cliché story, but his dad saw his mom on a bus and just knew she was "the one." It reeks of Nicholas Sparks.
Could he really be afraid of divorce because we didn't have the same serendipitous bus meeting? Does he think we are doomed for a future more like Ike and Tina's?
Another reason why couples aren't getting married may be explained by the rise of "stayover relationships," or relationships where parties sleep over at each other's homes a few nights a week but have the option to return to their own homes. As you can imagine, stayover relationships are popular among collegiate 20-somethings, "who are committed, but not interested in cohabiting."
Researcher Tyler Jamison explains (after interviewing college-educated adults in committed, exclusive relationships):
"As soon as couples live together, it becomes more difficult to break up. At that point, they have probably signed a lease, bought a couch and acquired a dog, making it harder to disentangle their lives should they break up. Staying over doesn't present those entanglements."
Jamison also found that stayover couples were content, but weren't necessarily on the road to marriage or moving in together.
This study makes it seem like living together is tantamount to marriage, which doesn't exactly make me feel better. After all, if they are so similar – why is it so difficult to cross the barrier into marriage territory?
Well, it's not difficult for everyone, apparently. Modern women, like me, do want to get married. For 37 percent of women 18 to 34 (compared to 28 percent in 1997), having a successful marriage is one of the most important things in their life, according to the Pew Research Center.
Men, on the other hand, are on marriage strike. The number of men who want to get married dropped from 35 percent to 29 percent.
So there it is. Finally, the million-dollar question: Why don't men want to get married? (Or in my case, why have they never thought about it?)
Now this is a subject with plenty of Google search results to sift through. These are just a few:
A writer and niece of anti-feminist Phylis Schlafly, Suzanne Venker, blames women for men not wanting to marry. She explains that "men have nowhere to go" because women are angry and defensive. Women have "been raised to think of men as the enemy," she writes. "Armed with this new attitude, women pushed men off their pedestals and climbed up to take what they were taught to believe was rightfully theirs."
Ladies Home Journal also tackled the question. A few reasons why young men wait (… and wait) to get married are:
Men get laid anyway.
Men get the benefits of having a wife when they cohabitate. "They also view living together as less risky than marriage. At the same time, the men in the study like the convenience of having a regular sex partner."
Men want to wait to have kids – they don't care that their partners have their own biological clocks.
Men are scared of change and compromise.
Cracked.com writer John Cheese blogged about his theories on why men are scared of marriage.
Among other things, he blames the onslaught of anti-marriage (pro bachelordom) propaganda by media, the financial burden of every girl's dream wedding, fear of divorce, and the sharing of power over one's man cave.
I stop and think: Is any of this helpful? Not really. While it's all certainly interesting, these are all opinions from other people about other people – who are not in my relationship.
I finally realize that the only person who really does know the answer is my boyfriend. And right now, he's thinking about it. All I can do is give him time and listen to what he says.
I don't know what's going to happen – perhaps we'll head down the altar after all, or maybe we'll part ways and he'll become the subject of a very depressing blog entry.
All I know is that I am glad I brought up the conversation. I had to do it. At the end of the day, marriage or not, I have to look out for myself and my own wellbeing – because no one else is going to do that for me.
Steve Harvey agrees:
"Your objective is to avoid being on a string. The first step, I think, is to get over the fear of losing a man by confronting him. Just stop being afraid, already. The most successful people in this world recognize that taking chances to get what they want is much more productive than sitting around being too scared to take a shot. The same philosophy can be applied to dating: if putting your requirements on the table means you risk him walking away, it's a risk you have to take. Because that fear can trip you up every time; all too many of you let the guy get away with disrespecting you, putting in minimal effort and holding on to the commitment to you because you're afraid he's going to walk away and you'll be alone again. And we men? We recognize this and play on it, big time." - From Act Like a Lady, Think Like a Man
Want to know when I write a new post? Sign up here.
Sours: https://www.psychologytoday.com/us/blog/valley-girl-brain/201302/why-you-arent-married-yet
You will also be interested:
The phrase "seven-year itch" comes up periodically in casual conversation: Observers try to make sense of other couples' relationship troubles, people try to explain their own relationship restlessness, or partners might use it as an excuse for their wandering eye. But how good of an excuse is it?
Does the seven-year mark put couples' relationships at risk?
The basic idea behind the "seven-year itch" is that romantic partners experience turbulence and a potential point-of-reckoning around seven years together. Viewed as a critical juncture, the seven-year itch is defined as a time when couples re-evaluate: They either realize that their relationship isn't working, or they feel deeply satisfied and committed to their relationship.
Is the seven-year itch a real thing?
From a developmental perspective on relationships, the seven-year itch has a commonsense appeal. Initially, newly-married couples experience a well-documented relationship high, often referred to as a honeymoon phase. This honeymoon phase is characterized by high relationship satisfaction (Kurdek, 1998). Couples are basking in mutual infatuation, joy (or relief) at meeting the social expectation of marriage, and/or rosy illusions of what marriage and their life together with their partner might be like. It's a wonderful feeling.
And then... there's a transition. Newly-married couples, particularly those who have not cohabited previously, must negotiate chores and responsibilities, coordinate their work-life balance, and in other ways merge their lives. This process is not always smooth. While not all couples move through their first few years in the same way (Lavner & Bradbury, 2010), most experience at least some declines in satisfaction as their relationship continues.
If declines in satisfaction reach a height at approximately seven years, maybe that would explain the common phrase, seven-year itch. A peak in instability, however, appears to come earlier.
Or is it four years?
Although people talk about seven years, divorce rates have historically peaked at around four years (Fisher, 1989). Biological anthropologist Helen Fisher argues that this four-year peak makes sense from an evolutionary perspective.
In the course of human evolution, women who changed partners after four years together (enough time to co-parent through the early hard years of having a couple of kids) may have had an adaptive advantage. By engaging in "serial pair-bonding," they could vary the genetic make-up of their offspring. The timing of today's peaks in divorce rates may reflect the ingrained drive towards variation.
More recent research (Kulu, 2014) suggests that divorce rates rise after marriage and then peak at about five years. Rates of divorce then steadily decline as years together increase. This rising-falling pattern is reminiscent of the seven-year-itch argument but occurs slightly earlier (a five-year itch?) than the phrase suggests.
Time-based relationship vulnerability
It seems that a seven-year itch might be better named the four-year itch or the five-year itch, but even then, there's room for improvement. For instance, when do the seven (or four or five) years begin? Is it when a couple begins dating? Or is it when a couple gets married? The minimal research into this specific topic seems to assume a point of marriage; yet, couples often cohabitate prior to marriage, co-parent outside of wedlock, or never marry yet are fully committed to each other.
Even if relationship instability might crest at certain intervals, it's unlikely that time itself is the factor driving couple uncertainty, interest in other potential partners, or general distress. If external stresses tend to peak along a particular pattern (e.g., heightened financial or family stress), then those stresses (rather than time) would be worth our attention. Learning how to buffer couples from the adverse effects of external stress could help support their own smoother, more stable trajectory.
Facebook image: Marcos Mesa Sam Wordley/Shutterstock
References
Fisher, H. E. (1989). Evolution of human serial pairbonding. American Journal of Physical Anthropology, 78(3), 331-354.
Kulu, H. (2014). Marriage duration and divorce: The seven-year itch or a lifelong itch?. Demography, 51(3), 881-893.
Kurdek, L. A. (1998). The nature and predictors of the trajectory of change in marital quality over the first 4 years of marriage for first-married husbands and wives. Journal of Family Psychology, 494–510.
Lavner, J. A., & Bradbury, T. N. (2010). Patterns of change in marital satisfaction over the newlywed years. Journal of Marriage and Family, 72, 1171-1187.
Sours: https://www.psychologytoday.com/us/blog/meet-catch-and-keep/202002/is-the-7-year-itch-myth-or-reality
3606
3607
3608
3609
3610