YOUR VISIT
Forms and Publications
We want your visit to a Monroe Urgent Care to go smoothly. The information here can help ensure the time you spend at the clinic is both effective and efficient.
Occupational Health
When it comes to the health and livelihood of your employees, Monroe Urgent Care is there for you with a wide range of Occupational Medicine Services.
We offer more affordable alternatives to crowded hospital settings by meeting patient demands of convenience and efficiency, while delivering safer, higher quality medical care. 
Our mission to provide efficient, professional health care in a pleasant environment.  We provide ambulatory and urgent care medicine in a convenient manner.  We are here when you need us for those unexpected minor emergencies.  Don't spend hours in the emergency waiting room, or weeks waiting for a doctor's appointment.  We are here when you need a professional medical team in a warm and friendly environment.
Open 7 Days a week
Monday9:00 am - 9:00 pmTuesday9:00 am - 9:00 pmWednesday9:00 am - 9:00 pmThursday9:00 am - 9:00 pmFriday9:00 am - 9:00 pmSaturday 9:00 am - 9:00 pmSunday9:00 am - 9:00 pm
Get The Answers You Need Fast
When you're in need of lab testing, you want a location that offers convenient hours and fast results.  At Monroe Urgent Care, we offer a number of in house lab services for our patients.  These on-site labs reduce wait times for results and also reduce the fees associated with having to go to another location for such lab work.
Lab Services Available at Monroe Urgent Care
Our clinics are able to run a variety of tests, including the following:
Flu
Mono
Pregnancy
Strep A & B
Urinalysis
Laboratory Hours
Monday9:00 am - 9:00 pmTuesday9:00 am - 9:00 pmWednesday9:00 am - 9:00 pmThursday9:00 am - 9:00 pmFriday9:00 am - 9:00 pmSaturday9:00 am - 9:00 pmSunday9:00 am - 9:00 pm
NO APPOINTMENT NEEDED
Meet Our Doctor and his professional staff
Loading…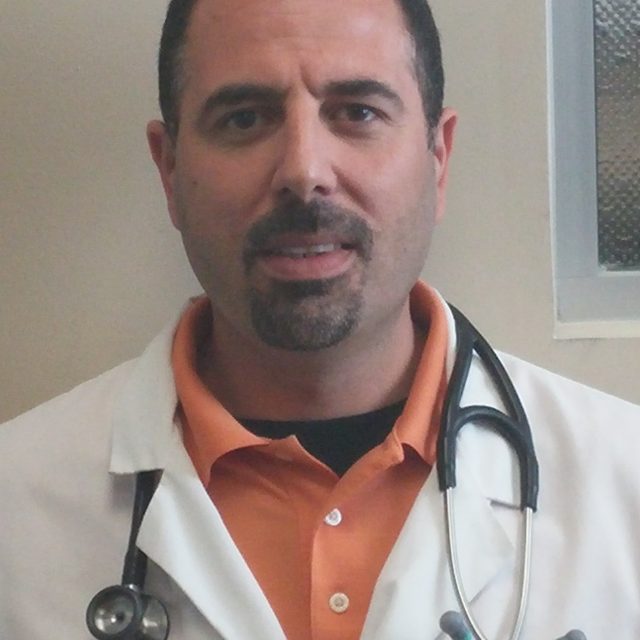 Dr. A. Rammal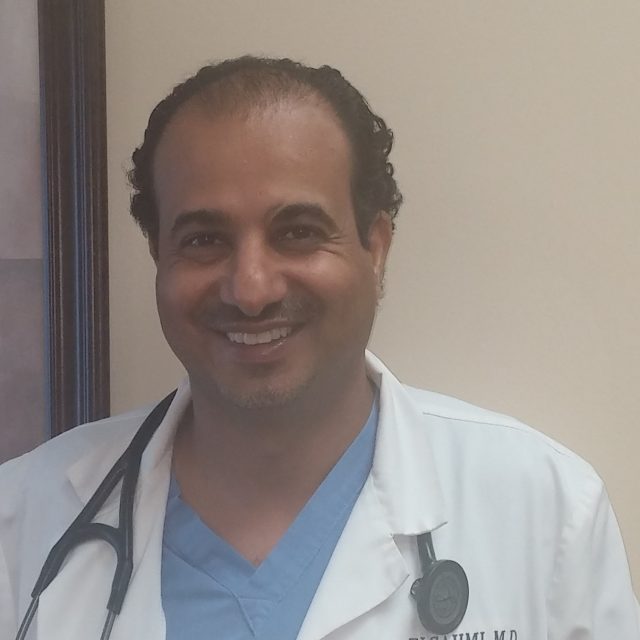 Dr. M. Elgahmi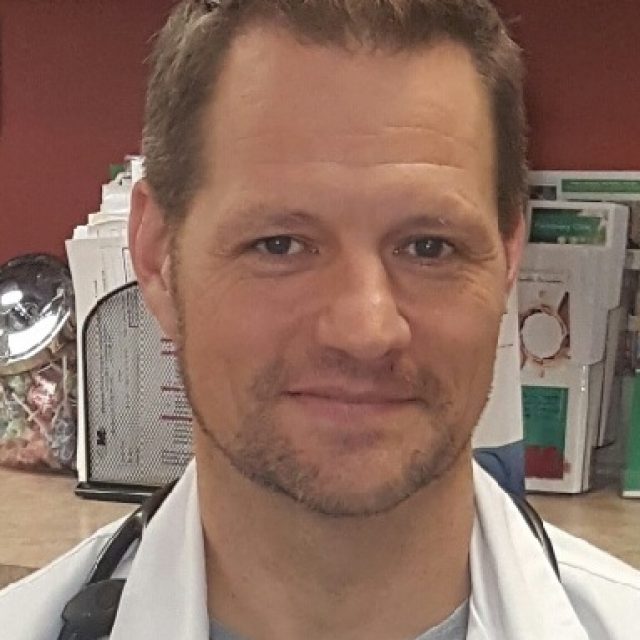 T. Sandum, PA-C
Position: Physician Assistant

Effective Order System
Monroe Urgent Care treats patient's on a first come first served basis as quickly as possible, unless a patient's comes in with a life threating Emergency.

WE ACCEPT MOST INSURANCE PLANS
We know that access to affordable medical care is your top priority. We work with most major medical insurance providers to deliver affordable, comprehensive medical care every day. Always contact your insurance company to verify in network facilities.

MEDICAL CARE WHEN YOU NEED IT MOST
We know that having immediate access to urgent medical care is important to you. We're open with extended operating hours on mornings, evenings and weekends to make sure you and your family are well cared for.

WE CAN HANDLE YOUR FAMILY'S MEDICAL NEEDS
Did you know that 80% of all ER visits can be easily treated at an Urgent Care location? Visit us for General Illness treatments like colds and flu, x-rays, lab services, immunizations, pediatrics, occupational health and more.
Helpful Personnel
We treat patients the way we would want to be treated, always do our very best and try to have fun. We understand that patients are not often at their best when they are sick and our job is to make them feel better while getting better.
Sours: https://monroeurgentcare.com/
Urgent Care
SSM Health Monroe Urgent Care is open for walk-in care! No appointments needed. 
Please note: Drive-thru testing is being provided at our SSM Health Monroe Urgent Care in Freeport and SSM Health Express Clinic in Monroe locations for those who meet the criteria. Please do not enter the COVID-19 testing lane at either location without an appointment. If you have an appointment, please wait in line at your selected time and a staff member will be with you shortly. For more information on testing, please visit our COVID-19 testing information page. 
1301 S. Kiwanis Dr.
Freeport, IL
SSM Health Monroe Urgent Care is located in the same building as SSM Health Monroe Clinic Medical Group. The entrance is at the far east end of the parking lot.
Patients must be at least 3 months of age.
Weekdays 8am-8pm
Weekends 8am-4pm
Sours: https://www.monroeclinic.org/urgent-care
Monroe Urgent Care is committed to providing our community families and employers high quality, convenient, and affordable medical care. We accept Walk-Ins 7 days a week. Check out our Facebook pages for hours updates and new services !
Call us today at
513-461-CARE (2273)
Patients
Common Medical Services:
Sprains, Strains, and Broken Bones, Cuts, Scrapes, Abrasions, and Burns, Colds, Flu or Viral illness, Bronchitis/ Pneumonia, Asthma attacks, Bee stings, insect bites and allergic reactions.
Lab Testing
PCR COVID and Other CLIA-waived Tests:
In-house PCR COVID testing is available every day, using the Cepheid GenExpert Platform Other point-of-care rapid tests include influenza, strep, mono and urinalysis. In addition, we can collect blood for standard and non-standard labs thru Labcorp or Quest.
Employers
On The Job Injuries:
Workers Compensation and Injuy Care, Employment, DOT and OSHA physicals, drug and alcohol testing, Hearing screenings, Pulmonary function testing, plus Work Wellness Preventative Care Programs,
What To Bring
For Expedited Service:
Bring your drivers license or picture ID, insurance card, parental concent form, payment or co-pay, Also bring list of current medications, past surgeries and medical conditions and allergies.
Sours: https://www.monroeuc.com/contact-us
Monroe's Walk In Medical Clinic

Urgent
family-service.png

radiology.png

drug-testing.png

dot-physicals.png
PCR COVID TESTING AVAILABLE!
The Monroe Urgent Care is all about convenience and affordable care.
Here at Monroe Urgent Care, we have experienced staff trained to treat a wide variety of illnesses and injuries. Our compassionate providers and nursing staff are experienced treating Adult as well as pediatric patients. If you have a minor illness or injury that you feel needs prompt attention, an Urgent Care can save you time and money. Our average wait time is less than 30 minutes!
So What is Considered Urgent?
Urgent medical conditions are ones that are not considered life threatening emergencies but still require care within 24 hours, such as:
Injuries sustained from accidents and falls
Sprains and strains
Muscle aches and pains
Asthma, Bronchitis, or mild COPD/Emphysema
Common cold / Flu
Fever
Strep throat
Simple fractures (broken bones)
Simple joint dislocations (fingers / toes)
Eye irritation and redness
Cuts / Lacerations
Abscesses
Ingrown Toenails
Gout / Arthritis
Vomiting, diarrhea or dehydration
Skin rashes and infections
Urinary tract infections
Remember, ER visits should be reserved for true emergencies, such as chest pain, stroke symptoms, head injuries with loss of consciousness, and severe bleeding. When in doubt call 911.
We are your local Urgent Care Medical Center, your resource to provide prompt, high quality urgent medical services to you and your family members. We are experienced in taking care of Adults and Pediatric Family members for the treatment of acute and chronic illness, injury, plus a variety of preventative medical care, acute care and physical check-ups. We also now offer PCR COVID-19 testing and COVID vaccinations.
To our local Monroe Ohio area businesses, we provide vital, convenient and affordable occupational services to keep your employees in optimal health, but also get them back to work in a timely manner after an OSHA vs. Non-OSHA recordable care.
Average wait time less than 30 minutes
Experienced managing adult & pediatric patients
On-site Lab & X-Rays, including PCR COVID testing
Walk-In Clinic - NO APPOINTMENT NECESSARY!
Major insurance plans accepted- including United Healthcare
On Site pharmacy
BWC providers - we offer pre-employment physicals, drug screens, work related injury exams, DOT physicals
We dedicate ourselves to the practice of urgent care medicine. We invite you to experience superb care in an unusually relaxing and warm environment.
We are open 7 Days a Week to take care of your health care needs: Experienced and compassionate Providers on staff with an average wait time less than 30 minutes. Don't wait to get the care you need, stop by the Monroe Urgent Care.
Walk-In Medical Clinic, No Appointment Necessary
Track Your Medical Care
Interested in having a comprehensive record-keeping of your personal medical information? We believe in keeping you informed every step of the way!
The medical office staff can establish for you an account for web based access to medical records!
Supporting Monroe Ohio
Monroe Ohio is home. It is a great place to work, to live, and is filled with wonderful neighbors and friends. Our center is actively involved with local Monroe Ohio Youth Sports (Little League and Monroe Soccer Association). By doing so - we are giving back! Sports is a great way to mentor the young people of our community.
Proud sponsors since 2017.
Sours: https://www.monroeuc.com/
Monroe urgent ohio care
After some time, you barely got up and then turned around. There was no one around. Only two or three couples still enjoyed a starry night somewhere in the distance.
Urgent Care vs ER. How do they compare?
Such feelings were only with those girls. Suddenly, one morning he was awakened by Sonya, Tatiana's daughter from her first marriage. She was six years old. Kolka was never interested in such an age.
Similar news:
" Guys, put Christina on her left side and press her legs to her stomach. And I'll go fill the enema, "Grandma ordered. Leave me alone, I don't need an enema!" Then Vasya took the girl by the bosoms, and I by the legs.
1610
1611
1612
1613
1614