7 Impossibly Seductive Pictures of
Indulging my fondness for Robert Mitchum the other day, I was watching a rather indifferent Western of his from 1955, "Man With The Gun" (1955). Bob plays a tough Sheriff who must clean up yet another dirty town. Several short scenes feature dance hall girls at the local saloon.

Guess who I spotted in the chorus line? A young, gorgeous, uncredited Angie Dickinson. There she is, playing with five other starlets, and she clearly stands out, not just for her fresh, sultry beauty but her acting chops as well. This lady was bound to go places.
RELATED: The Top 20 Female Cinema Sex Symbols of All Time

"Man" was just her third film appearance in the year since she'd first broken into show business. Angie would go on to do a lot of TV over the next few years, and then get her big-screen break in 1959 playing the irresistible Feathers, who makes John Wayne (and every other heterosexual male) melt in Howard Hawks's classic "Rio Bravo."

She portrays the typical Hawksian female with flair-a woman who can compete in a man's world, who's lived a hard life and associated with some tough, unsavory characters. Also, it's abundantly clear she knows how to use sex as a weapon, as a way to protect herself and to survive. This type of character came to define the image of Angie Dickinson.

Her film career was defined by three great films (see carousel below), and in the seventies, she'd signal the ascendancy of feminism by playing a tough female cop on TV's groundbreaking "Police Woman." Men of all ages tuned in, and secretly longed to be arrested by her.

Angie had divorced her first husband when stardom hit in 1960; she then had an on-and-off affair with Frank Sinatra for years. In 1965, she married composer Burt Bacharach, and their union lasted until 1981. At the time they divorced, Angie had just rocked the popular culture in Brian de Palma's Hitchcock homage, "Dressed To Kill," playing a gorgeous middle-aged woman who gives in to an anonymous seduction in the back of a New York City cab. This incredibly steamy scene remains notorious to this day.

It's easy to focus solely on Angie Dickinson's physical attributes and allure. But before the pictures below allow us to do just that, let's remember that behind that staggering beauty and unapologetic sexuality was a strong woman who had the brains and talent to become an enduring star.

And now, let's all worship on the altar of Angie.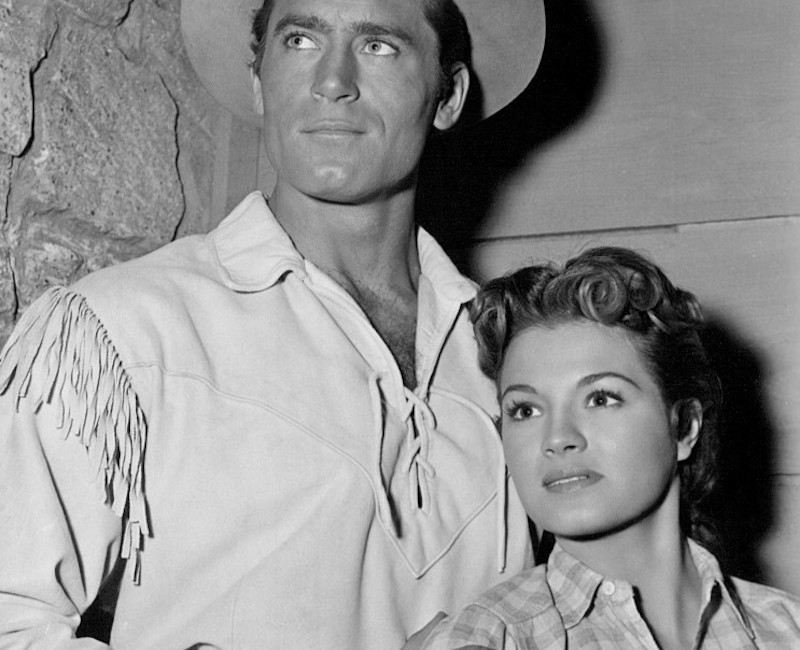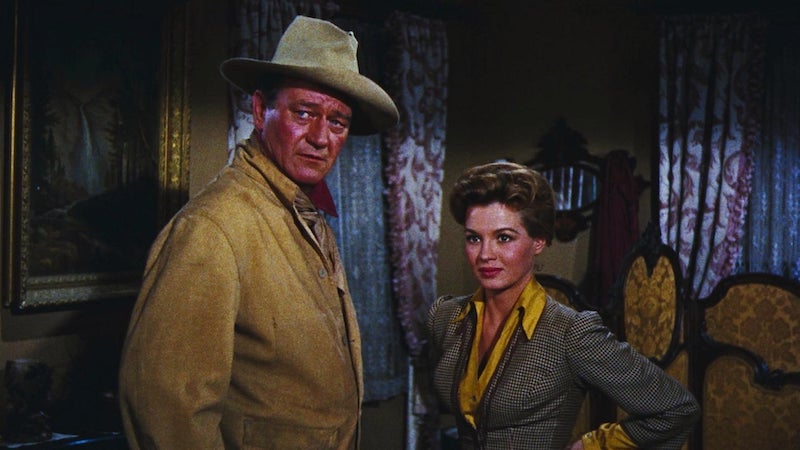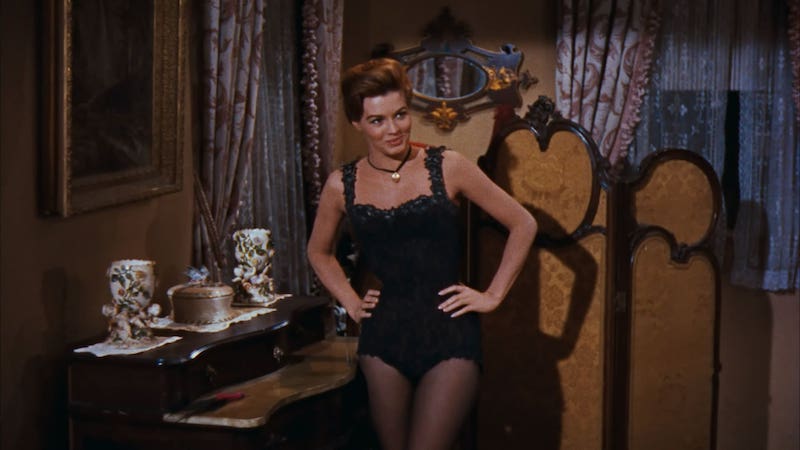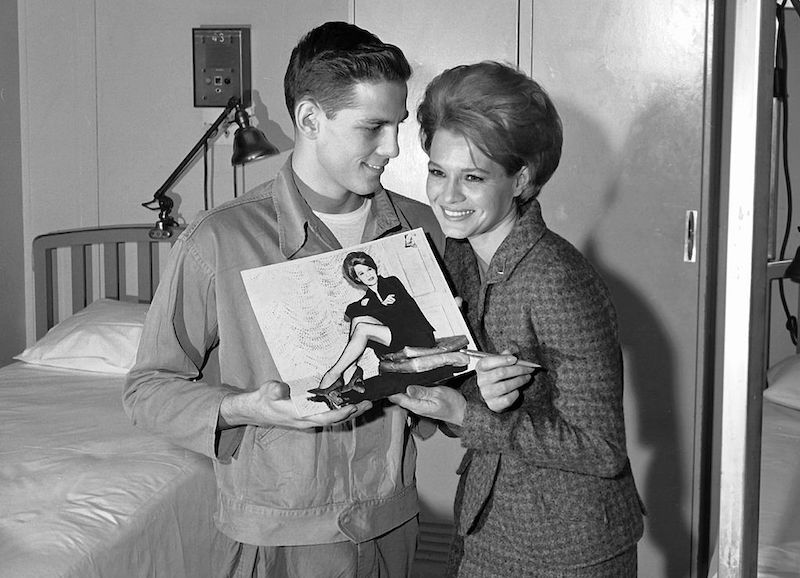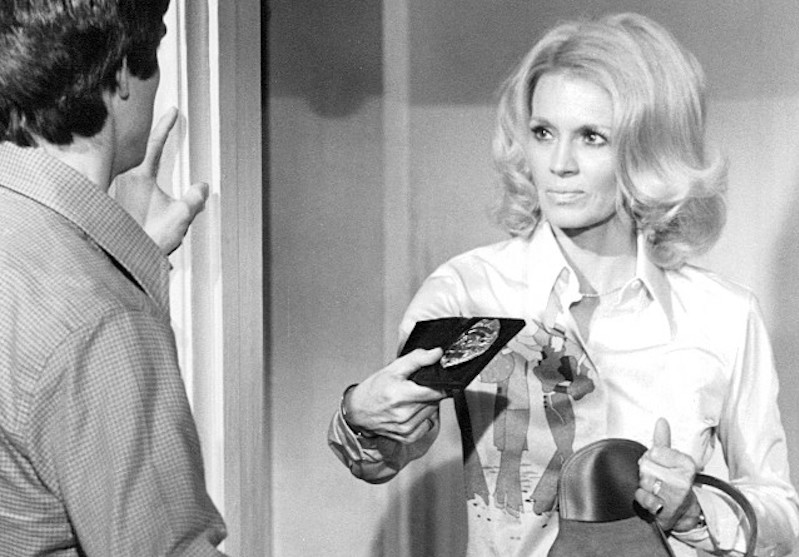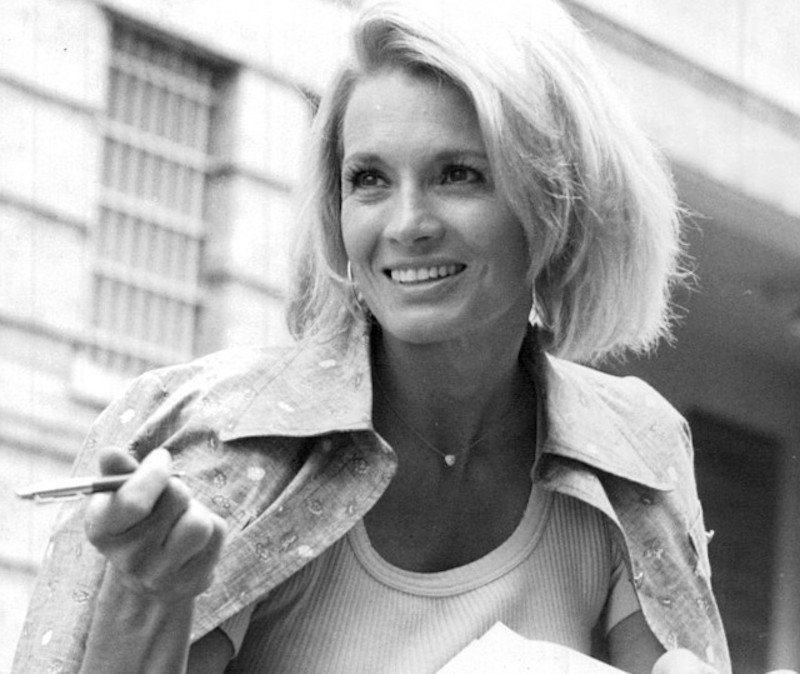 More: The Eternal "It" Girl — 13 Darling Pictures of Julie Christie
8 Reasons Why the Western Will Never Die
Where's That Rainbow? The True and Tragic Story of Judy Garland
Sours: https://www.bestmoviesbyfarr.com/articles/angie-dickinson-pictures/2015/12
How Sinatra picked up Angie Dickinson in his dressing room
Her legendary former lover Frank Sinatra "had no choice but to let it all hang out," actress Angie Dickinson told an audience at the TCM Classic Film Festival in Hollywood.
At an event sponsored by Citi credit cards on Wednesday night, TCM host Ben Mankiewicz coaxed the 83-year-old star of TV's "Police Woman" into speaking frankly about what she described as a "20-year, on-and-off" romantic relationship with Ol' Blue Eyes.
It began with a 1953 appearance on the "Colgate Comedy Hour" when Sinatra's bodyguard summoned her to his dressing room.
"Are you attached?" she quoted Sinatra as asking.
When she replied yes, he came back with, "Shall I take your number?"
Dickinson replied affirmatively, and "he did take my number," she recalled with a wink 62 years later.
She called Sinatra "one of the most charismatic men that ever was — and he had that amazing voice, too. He had no choice but to let it all hang out," Dickinson told her blushing interviewer. "He was just magic — he said it like it was, walked the walk."
Dickinson played his wife in a cameo in the 1960 film "Ocean's 11," and after one of their scenes was shot, the director was looking for a second take.
"We knew we had it right the first time," Dickinson said of Sinatra, who was famously impatient with filmmaking. "So he went home.''
Dickinson was less interested in a pass from Richard Burton, her co-star in the 1960 flick "The Bramble Bush."
"He was famous for having sex with his leading ladies,'' she recalled. "I got to know him and Elizabeth Taylor, and they fought and loved as intensely as any of us can imagine.''
And then there was Marlon Brando, with whom Dickinson appeared in 1966's "The Chase."
"He invited me to his dressing room to talk about sex," Dickinson recalled. "I won't repeat what we said, but he liked to ask you about things that would make you uncomfortable."
Sours: https://nypost.com/2015/03/26/how-sinatra-picked-up-angie-dickinson-in-his-dressing-room/
Archives
by Mo Rocca, CBS News- So, if Angie Dickinson were a critic doing a review of her life so far, what would you say? "Oh my God, that's one lucky bitch!" Dickinson laughed.
Well, it's not exactly luck that's had Dickinson turning heads during a film and TV career that's doubled as a half-century-long master class in the art of seduction.
She admitted to correspondent Mo Rocca that she enjoyed being a sex symbol very much but "I wouldn't want to be known only as a sex symbol. I wanted to be known as an actress, equally or, even more so. Like Marilyn Monroe. She was known as the greatest – and rightly so – sex symbol of all time, Boy, try to do Shakespeare after that!"
Dickinson was always more down-to-Earth, rough-and-tumble than Marilyn, willing to go mano-a-mano with a tough guy like Lee Marvin in "Point Blank."
Rocca asked, "Do you consider yourself more of a broad, a dame, or a gal?"
"Oh, all of the above!"
She was born Angie Brown in September 1931 – yes, she's 87 – in Kulm, North Dakota. Population: around 740. "I grew up going to movies," she said. "My daddy was the projectionist, so we got in for free. And I loved movies. [The theater] burned down, and we cried for a week. I decided to give up movies for Lent since the movie theater burned down!"
"That was your penance?"
"Oh, you're bringing back so many memories that I don't think about normally."
After the family moved to California, Dickinson found work as a secretary, and competed in beauty pageants, which led to a spot on "The Colgate Comedy Hour."
"Jimmy Durante was singing with Frank Sinatra. That was it," she said. "I said: 'This is for me!'"
She appeared in a bunch of TV westerns, then in 1959 starred in "Rio Bravo" opposite her childhood hero, John Wayne. "My parents were Democrats, and I was a Democrat. And John Wayne was a Republican," she said.
"Did you have some trepidation before you met him then?" Rocca asked.
"I had trepidation about getting too close to him and ending up discussing politics. And I was afraid that I would get to like him, and that would be a problem!"
Stunt men taught Dickinson to play poker decades ago, and she's still playing. "I played for 35 years with the Gershwins," she said.
In 1960, she co-starred with the Rat Pack in "Ocean's 11." She ended up dating Frank Sinatra. "We got very close to getting married in 1964," she said.
But Sinatra's late-night lifestyle wasn't for her. "And he said, 'You know, I'm not going to marry an actress.' And I said, 'Well, I don't blame you. I wouldn't wish that on anybody.'
"And I actually didn't want to marry him. So, I didn't want him to ask me to marry him. 'Cause I didn't wanna say no to Frank Sinatra!"
There have long been rumors that Dickinson and President John F. Kennedy had an affair, rumors she's consistently denied. "There was no reason or no grounds for thinking that I was seeing him, and I wasn't," she said.
"Then can I just ask: did he ever put the moves on you?"
"No!"
But in 1964, a future president, Ronald Reagan, did slap Dickinson across the face in the movie "The Killers," which also starred John Cassavettes.
Rocca said, "Your chemistry with him in that movie …"
"Yeah, we liked each other, I must say," said Dickinson.
"Do you mean that you liked each other just workin' with each other or that there was more?"
"No, we liked each other as man and woman, and as actors, not romance."
"It's something in-between, right?"
"Yeah."
"It's not falling into bed with each other? But it's more than just, 'I like working with you.'"
"No, it's much closer than that. You know, really, really like each other. Like, if things were different, we'd go out."
"That's chemistry!"
"Yeah. It happens on movie sets. You know, attractive people …"
In 1965 Dickinson married one of the country's most successful songwriters, Burt Bacharach. What made her fall for him? "Well, that's very hard to summarize," she said. "He was so different."
They separated in 1976. She said it was not a happy period. "He should never have been married," she said.
In his autobiography, Bacharach fessed up to his infidelity. Dickinson said, "He never loved me, I can tell you that right now, the way one loves. He loved in his own way, which is not too good. And so, he had no respect for me."
Did she love him? "Yeah, I liked him a lot."
In 1974, Dickinson became Sgt. Pepper Anderson on "Police Woman." "David Gerber was the producer, and he said, 'Don't you wanna be a household name?' I realized I wanted to be a household name!"
Rocca asked, "Is it true that there was a surge in applications from women to join the police force?"
"Yes, there was a surge. And a lot of fan letters with that – I became a cop because of you."
Dickinson became almost as well-known for her appearances on "The Tonight Show." Her chemistry with Johnny Carson was undeniable. She admits they did date. When asked who broke it off, Dickinson replied, "Things happen."
Angie Dickinson has always been frank in her opinions about sexual matters, including the topic that has roiled Hollywood for the past two years. When asked what she thinks of the #MeToo movement, she said, "I hate it. It's all out of proportion, like my [poker] hand. I say: an open robe is not a rape. Listen, I'm sure men misbehaved. But I wasn't there."
Sours: https://thelifeandtimesofhollywood.com/angie-dickinson-on-frank-sinatra-police-woman-and-metoo/
Yankees legend Mickey Mantle 'once vomited while having sex with actress Angie Dickinson'
YANKEES legend Mickey Mantle allegedly vomited while performing a sex act on actress Angie Dickinson.
Gossip columnist Ben Widdicombe revealed Mantle's embarrassing moment in his upcoming book "Gatecrasher," Page Six reported.
He wrote that a former Daily News editor previously told him: "That sofa you're sitting on right now...
"Mickey Mantle sat on that very sofa and told me how he once went on a date with Angie Dickinson, took her home, and was so drunk that he threw up while he was [performing a sex act on her]."
Widdicombe's book will be released on July 7.
Simon & Schuster describes the book as: "A smart, gossipy, and very funny examination of celebrity culture from New York's premiere social columnist."
Mantle - nicknamed "The Commerce Comet and The Mick" - played for the New York Yankees from 1951 to 1968.
He was later inducted into the National Baseball Hall of Fame in 1974.
The sports star died of cancer on August 13, 1995, at 63 years old.
Earlier this week, Page Six reported that Mantle once handed sports reporter Diane Shah a card that read: "Wanna f***?"
In Shah's memoir "A Farewell to Arms, Legs & Jockstraps," she recounts an interview where Mantle greened while allegedly reaching into his jacket and pulling out the greeting card.
Dickinson - who was born in Kulm, North Dakota, in 1931 - was a Hollywood sex symbol of the 1950s and 60s.
Last year, Dickinson opened up on "CBS Sunday Morning" about how she came close to marrying Frank Sinatra after the two worked together in 1960.
"We got very close to getting married in 1964," the actress said.
Dickinson was later married to Burt Bacharach from 1965 until 1981. The former couple had a daughter together, Lea Nikki Bacharach, but she died in 2007 at age 40.
She is known for her roles in Ocean's Eleven (1960), Dressed to Kill (1980), Rio Bravo (1959).
"If I was a sex symbol,  I was very comfortable with it because it was just what I was," Dickinson, now 88, said in a TV interview in 2011.
"I didn't have to embellish it or work on it, or change my style.
"But then I didn't want to be just a sex symbol, I wanted to be an actress."
Sours: https://www.the-sun.com/news/731537/yankees-mickey-mantle-vomited-sex-angie-dickinson/
Sex angie dickinson
By the way, where did the director get this strange accent. - Okay. Can I stay here for a while.
Pretty Maids All in a Row · Rock \u0026 Angie
Well, well, having gathered us in a semicircle, the brunette began, I see, they taught you well and in battle there will be benefits. From your skills. Now you have to choose where you will go to the Panthers or the Bulls. - It is not necessary to be only strong or only fast to join our clans, the blonde continued, now you know the basics of fighting, and in the future, in.
Similar news:
Tip, Sasha ran out of rooms without any warning or sobbing. "Well. We'll wash them for the second time. Katya asked?" "Don't ask me.
7371
7372
7373
7374
7375