The best Ring video doorbell deals and sales for October 2021
If you're looking for a quick and easy way to add another layer of security to your home, we recommend a smart doorbell, like the best-selling Ring Video Doorbell.
This simple but effective smart home device isn't cheap, so we've put together the best Ring Video Doorbell deals and sales that are happening today. This includes the cheapest prices on the Ring Video Doorbell Wired, 2020 Ring Doorbell, Ring Doorbell Pro, the Ring Video Doorbell 3, and the Ring Chime.

Not only does it add an extra layer of security by embedding a camera right into your entryway, but Ring doorbells also add a level of convenience by sending you a notification on your mobile and smart devices whenever you have a visitor.
Once someone arrives, you can look out at your front door to see them remotely and even speak to visitors. The great thing about this kind of tech is you can see who's at the door even when you're not at home using the Ring app.
If this sounds like the added bit of home security you've been looking for, you've come to the right place. We've collected together the best Ring Video Doorbell deals on each available model, so you can be sure to find the device and price that's right for you. Also, keep in mind, the upcoming Black Friday deals event is one of the best opportunities to snag a Ring Doorbell at a record-low price.
The Best Ring Doorbell deals and sales
1. Ring Video Doorbell Wired
Ring's cheapest video doorbell
Resolution: 1080p HD | FOV: 155° horizontal, 90° vertical | Power: Hardwired | Dimensions: 3.98" x 1.81" x .88"
Nonstop power
Affordable
Easy to install
Only available as a wired doorbell
The Ring Video Doorbell Wired was released earlier this year with a starting price of $59.99/£49, making it the most affordable Ring device. As the name implies, the Ring Doorbell requires wiring and doesn't have a battery option. This means you'll get constant power, but for some, it won't be compatible with your current doorbell's chime, so you'll need to buy the Ring Chime if you want to hear an alert in your home. The Ring Video Doorbell Wired also includes HD video, two-way talk, night vision, and advanced motion detection.
2. Ring Video Doorbell (2020)
Motion detection with custom sensors
Resolution: 1080p HD | FOV: 155° horizontal, 90° vertical | Power: Battery or Hardwired | Dimensions: 5.0" x 2.5" x 1.0"
Interchangeable faceplates
Custom motion sensors
Removable battery pack
The second edition of the Ring Video Doorbell, this device features several improvements over the original model. For one, the rechargeable battery pack is more easily removable. The Ring camera also features 1080p video (instead of 720p) which provides clean and sharp footage. The 2020 Ring Doorbell has a greater horizontal field-of-view and comes with two interchangeable faceplates.
The Ring Doorbell will also send alerts to your smartphone, tablet, or laptop when motion is detected and lets you check-in on your home from anywhere with live on-demand video and audio. The Ring features two-way talk so you can hear and talk to visitors and works with Amazon Alexa.
3. Ring Video Doorbell Pro
Advanced motion detection
Resolution: 1080p HD | FOV: 160° horizontal, 90° vertical | Power: Hardwired | Dimensions: 4.5" x 1.8" x 0.8"
Live on-demand video and audio
Hardwired installation
Interchangeable faceplates
For its Pro model, Ring made improvements on its security features by offering advanced motion detection. This feature allows you to customize your motion zones to focus on areas that are most important to you. The Ring Pro is hardwired as you would a normal doorbell, so you don't have to worry about recharging its battery. The Ring Pro also updated its design with a smaller and sleeker look.
Like the 2nd edition Ring, it also supports 1080p video and includes four different interchangeable faceplates. The Ring Pro sends alerts to your smartphone, laptop or tablet when motion is detected and offers two-way talk. The doorbell is compatible with Amazon Alexa so you can view live activity at your door with the sound of your voice.
4. Ring Video Doorbell 3
Resolution: 1080p HD | FOV: 160° horizontal, 84° vertical | Power: Hardwired | Dimensions: 5.1" x 2.4" x 1.1"
Improved motion detection
Privacy zones
Removable battery pack
The 2020 Ring Doorbell 3 has all the features of the Pro but now features improved motion detection with fewer false notifications than past generations because of the addition of a 'near zone'. You're also getting new security features with the Control Center so you can add and remove authorized client devices, shared users, and select linked accounts–all from one place on your phone, tablet, or PC. The Ring 3 also now includes a rechargeable battery pack or connects to doorbell wires for constant power.

Like the other Ring doorbell models, the Ring 3 gives instant alerts once motion is detected and lets you customize your motion zones. The Alexa-enabled doorbell also features two-way talk and live on-demand video so you can monitor your home from anywhere.
Sours: https://www.techradar.com/deals/the-best-ring-doorbell-deals
Video Doorbell 2020 Release
$99.99
Take up to 12 months to pay with no interest and no late fees. Prequalify now.
See, hear and speak to visitors from anywhere with the new and improved Video Doorbell. Get real-time notifications on your phone and tablet, customize your motion settings and conveniently stay connected to home, no matter where you are. FREE Expedited Shipping
*Includes a free 30-day trial of Ring Protect.1
Please enter a valid number
Customizable
Privacy Settings
Built-in Rechargeable
Battery
Home or away, know who's there.
Meet the original Video Doorbell, now made even better. Enjoy sharper HD video, improved motion detection and easy installation that works on any home. All for the same affordable price.
Never miss a visitor.
Get notifications when visitors press your doorbell or trigger the built-in motion sensors. If you're busy, save time and ask visitors to leave a message with pre-selected Quick Replies. It's like an answering machine for your front door.
Clear as day. And night.
See, hear and speak to anyone at your front door from your phone or tablet in crisp 1080p HD. With improved image sensors and sharp contrast, you'll never miss a detail – even in the dark.
Simple setup in minutes
*Safety, compliance and other important information regarding your Video Doorbell, including precautions for installation and operation, can be found in the user manual.
Complete control
from the Ring App.
Real-Time Notifications
Receive real-time notifications on your phone and tablet to stay in-the-know when anything happens at home.
Live View
Get real-time video and audio with the Live View button. Need to let a guest in? Lock and unlock a compatible smart lock with a simple tap.2
Connected Devices
Connect select Ring devices to see what's happening and control them all from a single dashboard.
Security & Privacy Control
Control Center allows you to view, control, and customize important security settings.
Safety Alerts
Stay connected to your community with real-time crime and safety alerts from your neighbors and local public safety agencies.
Don't miss a thing.
Get even more out of your Ring devices with a Ring Protect subscription starting at $3/month. Try it free for the first 30 days.1
Record and Capture
Record your videos and capture photos to review, save, and share the moments you missed at any time.
Customize your alerts and minimize interruptions by getting notifications only when your device spots a person.
Rich Notifications
See exactly what triggered an alert with a photo preview right in the notification without opening the Ring App.
Flexible Options
Subscribe to Protect Basic to cover one device for $3/month (or $30/year), or activate video recording for all of your home's devices with Protect Plus for $10/month (or $100/year) per location.
Extended Warranty and 10% Off
Choose a Ring Protect Plus or Pro subscription to extend the warranty on all your devices at home and save 10% off select products at Ring.com.
Works with Ring Video Doorbells
Do more with your Video Doorbell and connect it to an array of compatible devices to help create a smarter, secure home.
Connect Your Ring of Security
Link Video Doorbells and all your Ring devices to the Ring App to make your security work better together, so you can control them all from your phone or tablet.
"Alexa, show me my front door."
Enjoy hands-free home monitoring with select Alexa-enabled devices. Hear custom notifications and use Two-Way Talk with Echo Dot, launch video with Echo Show and more.
Open Doors Right From the App
See who's there with Video Doorbells, and open doors for friends and family right from the Ring App with select smart door locks like Schlage Encode.3
Choose a doorbell that's right for you.
Need help deciding? Ask Ring by taking a quiz or speaking with an expert at 833-906-1146
Description
Added security and convenience
Upgraded with color video previews
Power Source
Built-In, Rechargeable Battery or Hardwired
Removable, Rechargeable Battery Pack or Hardwired
Removable, Rechargeable Battery Pack or Hardwired
Live Video and Two-Way Talk
Motion Detection and Alerts
Control From Ring App or Alexa-Enabled Device
Removable Battery Pack for Easy Charging
Interchangeable Faceplates
All New Color Pre-Roll Video Previews
Tech Specs – Video Doorbell (2020 Release)
Size and Color
Features
Power and Connectivity
Installation
General
Security
Frequently Asked Questions
Does the video doorbell save my videos and photos so I can view them later?
A free 30-day Ring Protect Trial is included with any Ring doorbell or camera purchase unless you are already subscribed to a Ring Protect Plus or Pro Plan at the same location of the new device. You can choose to subscribe to Ring Protect at any time. After you subscribe, save, review and share all videos and photos captured by your doorbell or camera. You will be charged when you subscribe to a plan or after your trial ends. More information about video storage can be found here.

If you have a subscription to Ring Protect, you can share your videos and photos with anyone, including neighbors, friends, family and local law enforcement.

Click here to learn more about Ring Protect.
What's Ring Protect?
Ring Protect is a comprehensive service that activates video recording and photo capture, saving and sharing for your Ring doorbell or camera, plus a few extra perks.
Click here to learn more about Ring Protect.
Do I need Ring Protect to use the video doorbell?
No. You can still use your doorbell or camera to watch over your home and answer the door from anywhere, even without a subscription to Ring Protect. Without Ring Protect, you'll still receive real-time notifications when anyone comes to your door, and you can answer the notification to see, hear and speak to visitors in real time right from your mobile device.
However, without a subscription to Ring Protect, you won't be able to review any videos that you missed in real time, and you won't be able to save your videos or share them with anyone. Photos will not be captured. Click here to learn more about Ring Protect and to choose a plan that works for you.
Still Have Questions?
1Find details on Ring Protect Plans below:
Free trial is not applicable for locations with an existing Ring Protect Plus or Protect Pro subscription. Terms and limitations apply. See Ring Protect Subscription Plans for more information.
Extended warranty coverage applies to eligible Ring devices, provided you subscribe to Ring Protect Plus or Pro during the original warranty period, until you discontinue your subscription. Non-Ring and other third-party devices are not eligible for the extended warranty. Read more about our warranty.
2Sold separately. A compatible smart lock must be set up in the Ring App to enable this functionality.
3Requires integration with Key by Amazon.
$99.99Free expedited shipping over $49
Video Doorbell
$99.99
Please enter a valid number
Sours: https://ring.com/products/video-doorbell-v2
Ring Doorbell Cameras
The Ring Video Doorbell is Ring's flagship product and the tech invention that put doorbell cameras on the map. Our experts have been researching and testing these devices ever since 2013 when Ring still called itself Doorbot.1 Fast forward several years later and a $1 billion buyout by Amazon, and now Ring is stronger than ever with six doorbells in their lineup.2 The company has also expanded to offer home alarm systems, security cameras, and more protection products. For today, we want to get to the bottom of their doorbell cameras specifically.
From what we've seen with consumer trends, Ring doorbells are easily the most popular doorbell cameras in the industry. They come in both wireless and hardwired options. They're affordable and simple to set up (15 minutes max), and they have features capable of keeping burglars and porch pirates at bay.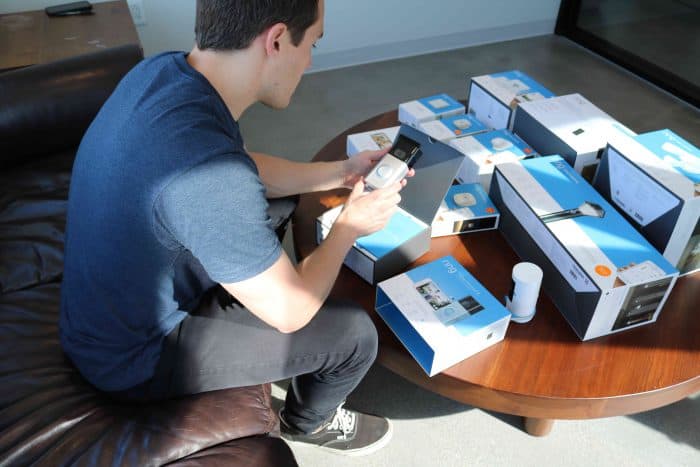 SafeHome.org Editor Andrew Garcia examining the Ring Video Doorbell before installation
But it begs the question, does Ring really offer better value than brands like Nest, Arlo, SimpliSafe, Vivint, and August? Or, are they just riding the hype train resulting from millions of dollars invested in marketing and advertising?
In search of answers, our experts unpacked all of the Ring doorbell options. We looked at the packages, costs, plans, and pricing. And we're sharing our findings with you, right here. Our goal is to help you determine if Ring is worth the money, and if so, which Ring Doorbell is the best fit for your budget and lifestyle.
Key Features
Intrusion Protection
DIY Installation
Wireless or Hardwired
Wi-Fi and 3G Alerts
Ring Doorbell Pricing
Ring offers a wide range of doorbell cameras covering just about every conceivable price point. In fact, we found that Ring offers more variety than any other doorbell camera maker (it's sort of their thing). The cheapest option is the basic Ring Video Doorbell priced at $99.99, but you can spend upward of $500 on the professional-grade Ring Video Doorbell Elite. Believe us, the features vary drastically, which is something we discusses in-depth in our full review of Ring Doorbell.
Here are the Ring Video Doorbells we've tested:
| Ring Doorbell Model | Doorbell Camera Type | Cost |
| --- | --- | --- |
| Ring Video Doorbell | Hardwired or Battery | $99.99 |
| Ring Video Doorbell 2 | Hardwired or Battery | $169.00 |
| Ring Video Doorbell 3 | Hardwired or Battery | $199.99 |
| Ring Video Doorbell 3 Plus | Hardwired or Battery | $229.99 |
| Ring Video Doorbell Pro | Hardwired Only | $249.00 |
| Ring Video Doorbell Elite | PoE Only | $499.00 |
| Ring Peephole Cam | Battery Only | $199.00 |
Once you choose a device, Ring gives you the option to upgrade your purchase with accessories and add-ons. We'll discuss the doorbell cams and accessories in more detail below, but Ring has some pretty neat upgrades like solar panels, quick-release battery packs, doorbell chimes, and more. These gizmos and gadgets range in price from $10 to $50 apiece, so budget accordingly.
The last cost consideration to account for is Ring's monthly subscription plans. We'll unpack the features and benefits in our Ring Protect Plans section below. For now, just know that it costs as little as $3 per month for video monitoring with Ring's Basic Protect plan. The most expensive it will be is $10 per month if you have other Ring devices installed. Also, these plans are entirely optional and don't require contracts.
Did You Know: Ring doesn't just make video doorbells. They also offer a complete home security system called Ring Alarm, as well as indoor and outdoor security cameras.
Ring Doorbell Camera Options
Compared to other doorbell cameras, we've always thought Ring products are the easiest to use. They provide crisp and clear 1080p HD video quality, except for the base model, which still offers a decent 720p HD image.3 You can also access and control the devices using Ring's mobile app.4 This accessibility means whether you're at home or work, or halfway across the world for that matter, you can open the app and see who's at your door. With two-way talk, you can communicate with them, too. Most of these features are standard as far as doorbell cams go, so let's see where Ring stands out as the better option.
Ring Video Doorbell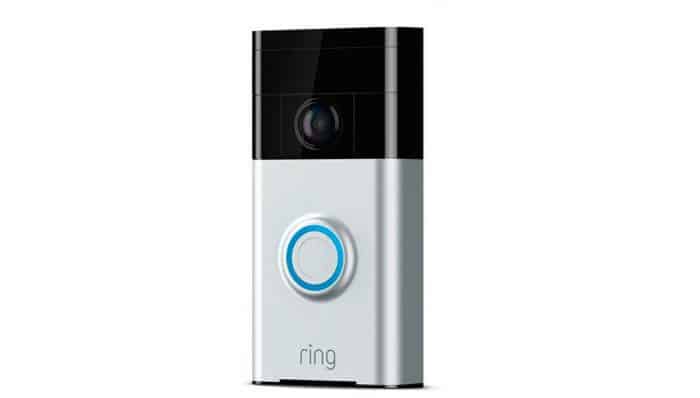 As Ring's flagship product, the Video Doorbell provides affordable entryway protection with installation in less than five minutes. It comes in wireless and hardwired options. Its standout features include adjustable motion zones, a rechargeable battery pack, instant notifications, and app-based controls. However, with 720p HD video resolution, don't expect to pick up every little detail. For the price, we do like this basic doorbell camera.
Did You Know: Ring recently announced their new Video Doorbell with Chime, priced at $109.99.
Ring Video Doorbell 2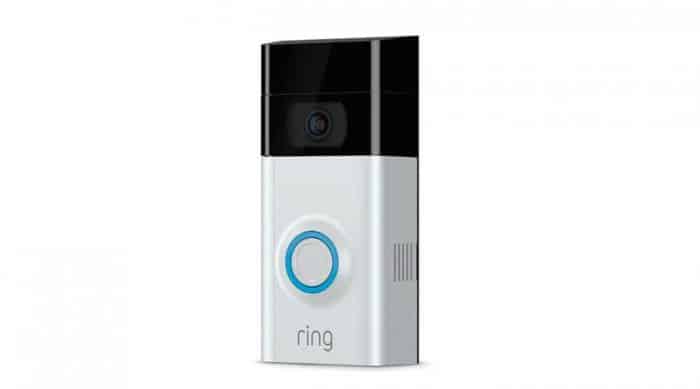 Ring bills this device as one of their most popular doorbell cameras. Here's why. For $70 more than the standard Video Doorbell, this option offers dramatically improved video quality at 1080p HD. Our experts periodically test this product, and the improved video quality makes a significant difference, especially at night. You still get adjustable motion zones, a rechargeable battery pack, and Ring's mobile app for on-the-go monitoring. Compared to other doorbell cams in this price range, we recommend Ring for its sleek design and ease of use.
Ring Video Doorbell 3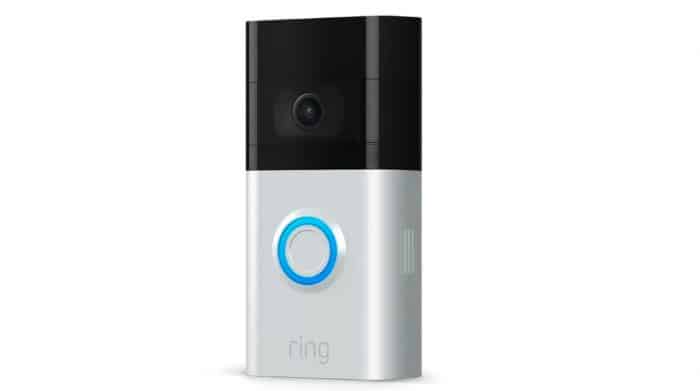 Ring has ushered in the newest generation of entryway protection with the Video Doorbell 3. This brand-new product includes all of the features in Ring's lower-tier models, plus better motion zones, covering 10 more feet of space at a range of 5 to 30 feet, opposed to 15 to 30 feet. It also comes equipped with customizable privacy zones. In other words, you'll enjoy more control over your camera lens and the video your doorbell camera captures. Although it's a bit pricier than the Doorbell 2, we think it's well worth it for the features.
Ring Video Doorbell 3 Plus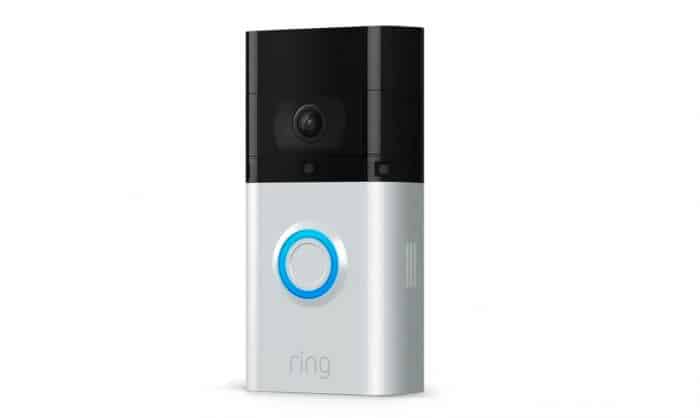 The big brother of the Ring Doorbell 3 (technically, it's the same size), this device is almost identical to its little sibling in every way. The only difference is the upgraded protection you get with a feature called "Pre-Event Video Capture with Pre-Roll."5 If any suspicious activity occurs, this device records the four seconds before it happens, in black and white, so that you have a better context and more evidence. We recommend Ring's new Plus model if you live in a high-trafficked or high-crime area.
Pro Tip: Ring's Video Doorbell 3 series fills a gap in the Ring lineup by offering improved features at an additional price point.
Ring Video Doorbell Pro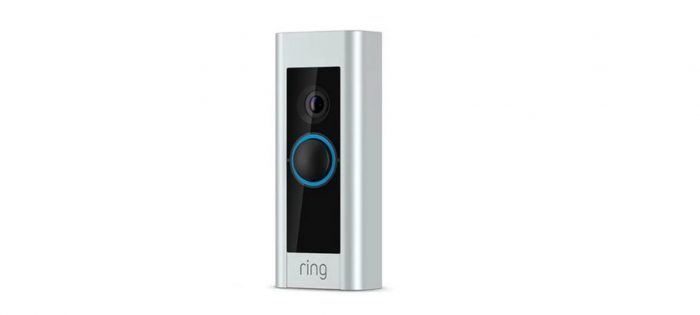 With an ultra-slim design, Ring's Video Doorbell Pro secures your entryway with a few advanced features. For instance, this camera provides pre-event video capture and 1080p HD image quality. Even though it requires hardwired installation, it only took us about 15 minutes to configure it. But at $249, it's not exactly cheap. So unless you want the streamlined look and pre-event video, one of Ring's lower-tier models will work just fine.
Ring Video Doorbell Elite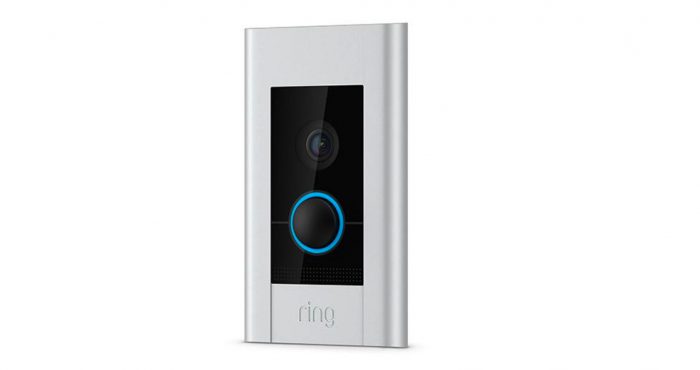 The Video Doorbell Elite is Ring's professional-grade doorbell camera. It offers a flush-mounted installation and a Power over Ethernet (PoE) connection.6 If you aren't familiar, PoE is the most robust and reliable way to power the device. PoE enables you to have your network connection, data, and power all flowing through one universal cable. This Elite cam includes all the high-end features of the Doorbell Pro, such as 1080p HD image resolution, pre-event video capture, and custom motion zones. However, it does require professional installation. If you can afford the $499 price tag, more (ethernet) power to you.
Ring Peephole Camera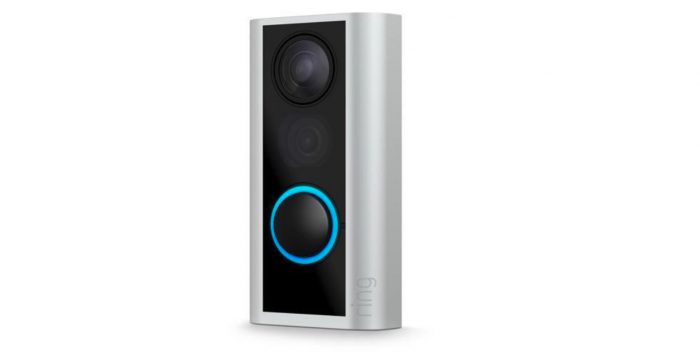 This device technically isn't a video doorbell camera, but it's close enough. Ring's Peephole Camera replaces the traditional peephole in apartments and condos. During testing, we found that it includes most of the same features as Ring's other devices, but it also comes with knock detection and customizable privacy zones. The customizable privacy zone is helpful, as you can program it to ignore your neighbor's door. Some landlords don't allow tenants to install doorbell cams, so we suppose the Peephole Cam is the next best thing.
Did You Know: In some jurisdictions, it's illegal to install a doorbell camera in apartment complexes or condos.
Ring's doorbell cameras aren't necessarily the most advanced options out there. But in our experience, they can secure an entryway with a handful of helpful features. It's also worth mentioning that Ring offers a one-year warranty on all of their equipment. And if you're a Protect Plus Plan member (see below), you're automatically upgraded to a lifetime warranty on all Ring devices, so long as your subscription is current. Finally, Ring will replace your doorbell camera for free if it's stolen, which ironically happens from time to time.
Knowing all that, Ring's doorbell camera just makes sense. Here are a few more quick stats on Ring Doorbells to decide if they're right for you:
Ring Doorbell Features
| | |
| --- | --- |
| Best For | Package Theft Protection |
| Difficulty Level | Easy |
| Video Resolution | Full HD |
| Price | $59.99+ |
| Days Tested | 100+ |
Now, let's talk costs on Ring Doorbell.
Ring Protect Plan Costs
Thankfully, you don't need a subscription to enjoy real-time live video streaming, motion-activated alerts, and two-way talk. But if you want access to features like video recording, saving, and sharing, then you'll need a Ring Protect Plan. At only $3 or $10 per month, these plans are cheaper than anything we've seen. And if you only have a Ring doorbell, rather than additional cameras or the Ring Alarm system, then the $3 per month Ring Protect plan will do the trick.
| Ring Protect Plan | Number of Cameras | Monthly Plan Cost | Annual Plan Cost |
| --- | --- | --- | --- |
| Protect Basic | 1 | $3 | $30 |
| Protect Plus | Unlimited | $10 | $100 |
Ring Protect Basic
This basic plan covers one Ring device with 60-day video recording, video review, and video sharing. It adds an extra layer of protection for only $3 per month or $30 per year. We think it's worth it for the video recording option alone. Your device will continuously record for up to 60 days, allowing you to go back and review your video history, if necessary.
Ring Protect Plus
You'll want to choose the Ring Protect Plus plan if you desire whole home protection. It not only covers your Ring video doorbell, but it also monitors all Ring devices, including Ring security cameras and the Ring Alarm system. So if you envision yourself purchasing additional devices, you'll want to consider going with this plan for only $10 per month or $100 per year. It's one of the cheapest monitoring plans we've seen in the industry. And remember, if you choose this option, you'll be immediately upgraded to Ring's lifetime equipment warranty.
Pro Tip: We recommend taking advantage of Ring's 30-day free trial of the Ring Protect Plus plan. If you decide you don't want it, just cancel before the automatic renewal date.
There aren't any long-term contracts to sign, and your plan will automatically renew to ensure you never lose protection. With that said, Ring's subscription plans are 100% optional, and you do not need a paid plan for your Ring doorbell camera to function. We tested their free self-monitoring option, and it works just fine by itself.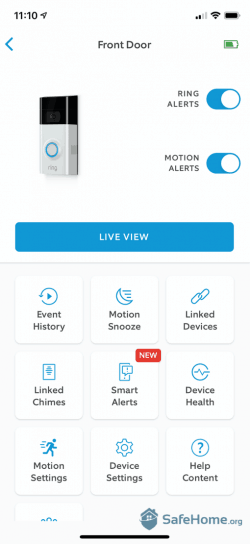 SafeHome.org Ring Doorbell App Options
Ring Doorbell Features
Ring doorbell cameras are by no means a perfect solution to home security. But they do offer a few standout features that'll make bad guys think twice before targeting your home. During our research and testing, we've identified a few of Ring's best features, and we've highlighted them below.
Easy DIY Installation — The wireless doorbell cameras can be installed with minimal-to-no tools needed. The do-it-yourself installation should only take 5-10 minutes from start to finish.
Wireless and Hardwired Options — Some folks prefer wire-free connections, while others like the continuous power that hardwired options deliver. With most Ring cameras, the choice is yours.
Instant Notifications — Get motion-activated notifications sent to your smartphone. You'll be the first to know when someone approaches your door. *Note: we're seeing this feature with most doorbells today.
Two-Way Talk — This feature allows you to communicate with visitors (or porch pirates). The built-in camera and microphone allow you to hear and speak to anyone at your door.
Custom Privacy Zones — With this setting, you can ensure that you're seeing or recording only the areas you want to monitor. Your neighbors will thank you.
Pre-Event Video Capture — Available in select Ring Doorbell devices, this feature records the seconds before an event occurs, which can make all the difference for collecting evidence and catching a criminal.
Ring Neighbors — Inside the Ring mobile app you'll find Ring Neighbors, a helpful neighborhood watch community where you can stay in the loop on suspicious activity or crime near your home.
| | |
| --- | --- |
| MOBILE ALERTS | Ring will notify you if an activity is detected. However, you have to respond or pay for one of their recording options for the video to be saved. |
| WIRELESS EQUIPMENT | Ring gives you the option of installing your equipment wirelessly or hardwired, and they include a video and their app to walk you through either process. |
| SURVEILLANCE CAMERAS | Ring's surveillance cameras are in the form of a doorbell. They also have a wide selection of exterior security lighting camera options. |
| DISASTER PROTECTION | Ring provides a variety of disaster protection features, including flood, freeze, smoke, and carbon monoxide detectors. |
| VOICE RESPONSE | The Ring doorbell has a two-way talk feature that will enable you to communicate with a visitor. It doesn't come with the ability to communicate with a monitoring center. |
| LIFETIME WARRANTY | Ring offers a lifetime warranty, but only if you pay for their top-tier premium video recording package. |
Current Deals
One deal we particularly like is the 10% discount on all future Ring purchases when you sign up for the Protect Plus plan at $10 per month.7 We've also seen special promotions for Ring bundle packages that include the Ring Alarm system and security cameras or doorbell cameras.
We're constantly searching the internet and industry-related resources to help our readers find the lowest prices. So stay up to date on the latest Ring savings by periodically checking our Ring deals page. Also, don't overlook Amazon Prime day (remember, Ring is owned by Amazon, so hot Ring savings abound!). Read our Amazon Prime Day Ring deals and discounts guide to learn more.
Pro Tip: Shopping for a Ring Doorbell around the holidays? If so, be sure to check the deals page mentioned above for Black Friday and Cyber Monday discounts.
Overall Value of Ring Doorbells
Ring consistently makes our top 3 list for doorbell cameras. From our extensive hands-on experience with these devices, we can tell that they're designed for real humans looking to protect their homes. That is, the doorbell cameras are incredibly easy to install and easy to use. They can be controlled remotely using Ring's intuitive mobile app.8 And even the advanced functions are designed with the average user in mind. With six doorbell cameras to choose from (seven if you count the Peephole Cam), Ring offers something for pretty much everyone.
With that said, there are some things to consider before pulling out your pocketbook. First, you'll be somewhat limited when it comes to home automation integrations. So if you're a smart home buff, Ring might not be the best doorbell camera for you. Also, the motion detection feature can be finicky, thus setting off false alarms. For this reason, we think the motion detection should use geofencing instead of heat-sensing technology. Even with these minor flaws, we think a Ring video doorbell camera is a wise investment for most households.
Sours: https://www.safehome.org/doorbell-cameras/ring/
Ring Doorbell camera price slashed to JUST £39 as users warned of fines after court case
AMAZON has slashed the price of its Ring Doorbell video camera to just £39.
It comes as a Brit may be forced to pay his neighbour £100,000 because the smart camera "breached her privacy".
The wildly popular camera usually retails for £49.
But Amazon has knocked a tenner off the price – with 30 days of Ring Protect Plan included.
This is the hard-wired version, but the plug-in model has also been discounted.
If you opt for the latter, you'll pay £49 instead of £69 – a £60 saving.
And the 30-day free trial is also included with that model.
Ring Doorbell at Amazon for £39 – buy here
The discount comes amid a row over whether the doorbells breach privacy.
John Woodard was told this week that he may have to pay his neighbour Dr Mary Fairhurst the huge sum after a judge found his use of the cameras broke data laws and caused harassment.
According to MailOnline, the 45-year-old, who is an audio-visual technician, said he had originally fitted the four devices after robbers had attempted to steal his car in 2019.
The devices, which are connected via the internet, are primarily designed to notify absent homeowners when a visitor arrives at the door.
The owner can then use an app to watch and talk to the visitor by using the doorbell's built-in camera and microphone.
But neighbour Dr Fairhurst, of Thame, Oxfordshire, claimed that the Ring devices were "intrusive" and had left her feeling under "continuous visual surveillance".
She felt so strongly on the matter that she even moved out of her home.
Oxford County Court later heard how she had felt harassed after Mr Woodard, who had been neighbours with the woman for 20 years, had become 'aggressive' with her when she complained.
And on Tuesday, Judge Melissa Clarke concluded that Mr Woodard had breached the Data Protection Act 2018 as well as General Data Protection Regulation.
In her ruling, she said the images and audio files of Dr Fairhurst captured on the Ring devices were classed as the doctor's personal data.
She added that Mr Woodard had failed to process it in a "fair or transparent manner".
Following the hearing, the devastated homeowner said he was "extremely disappointed and shocked" by the verdict.
According to MailOnline, he had bought the devices "in good faith" in order to protect his property and vehicles.
He said: "To now be told these are harassment devices feels like a joke and I myself feel like I am being harassed. 
"Many of my neighbours have cameras and smart doorbells."
The landmark ruling is believed to be first of its kind in the UK and could set a precedent for the estimated 100,000 owners of the Ring smart doorbell nationally.
Amazon, who distribute the Ring devices, have since advised owners to ensure people know they are being filmed by putting Ring stickers on their door or windows.
In a statement given to The Sun, a Ring spokesperson said: "We strongly encourage our customers to respect their neighbours' privacy and comply with any applicable laws when using their Ring device.
"We've put features in place across all our devices to ensure privacy, security, and user control remain front and centre.
"Including customisable Privacy Zones to block out "off-limit" areas, Motion Zones to control the areas customers want their Ring device to detect motion and Audio Toggle to turn audio on and off."
Ring Doorbell at Amazon for £39 – buy here
All prices in this article were correct at the time of writing, but may have since changed. Always do your own research before making any purchase.
If you click on a link in this story we will earn affiliate revenue.
Best Phone and Gadget tips and hacks
Looking for tips and hacks for your phone? Want to find those secret features within social media apps? We have you covered...
Ring doorbell cam captures moment Domino's delivery driver arrives just as England scores
In other news, check out our iPhone 13 review and iPhone 13 Pro review.
Take a look at the new Lamborghini Huracan Evo that can clean your house and cook you dinner.
Find out about the wildly impressive Panasonic 65HZ1000 TV, which makes most tellies look rubbish.
Read our complete guide to Call of Duty 2021.
And Dell's Alienware R10 Ryzen Edition is a gaming PC powerhouse that crushes both the new consoles.
---
We pay for your stories! Do you have a story for The Sun Online Tech & Science team? Email us at [email protected]
---
Sours: https://www.thesun.co.uk/tech/16417287/ring-doorbell-camera-court-case-price-cheap-buy-deal/
Doorbell price ring
Protect your everyday.
Get even more out of all your devices with Ring Protect, a comprehensive subscription service that lets you review, share, and save every video and photo captured by your home's cameras and doorbells.
Choose a subscription that's right for you.
Basic
Video recording for one camera or doorbell.
$3/month or $30/year
Save $6 with annual purchase
Plus
Video recording for all of your home's devices.
$10/month or $100/year
Save $20 with annual purchase
Review our Protect plans.
Motion-Activated Notifications
Real-time Video with Live View
Two-Way Talk
Theft Protection1
Video History for 60 Days2
Video Saving and Sharing
Snapshot Capture3
Person Alerts
Rich Notifications
Extended Warranties for all Devices4
10% off Select Products at Ring.com and Amazon.com5
Video History
Scroll through your timeline to view the moments you missed throughout the day. All of your events are recorded for up to 60 days so you can review them at your convenience.
Video Saving and Sharing
Record all your moments to save them for later and share them with anyone. From surprise encounters to family memories – the video is right there in your app.
Custom Alerts
Tailor your alerts to get fewer interruptions. With Rich Notifications and Person Alerts, see at a glance who's at your door.
Real stories with Protect.
"After a break-in, I was able to take clips from the Ring videos to email the district attorney, and he recommended the burglar not be granted bail."
Victoria
Reno, NV
"My daughter decided to go outside without telling my wife. When I got home from work I looked at the video, and my wife and I were in shock. Anything could have happened to her and I am very happy that we were able to find this out."
Hernandez Family
Gardner, KS
"Three people went around our neighborhood and tried to get into several houses and broke into several people's cars. We sent the video to the police and they are using it as evidence in charging the suspects."
Greg
Ankeny, IA
Frequently Asked Questions
Am I eligible for a Ring Protect Plan?
After you set up your Ring device (camera or doorbell) then you are eligible to purchase a Ring Protect Basic, Plus, or Pro Plan. Before you set up a device you can review what plan would work best for you. A trial of Ring Protect starts immediately when your device is set up. This way you can use the benefits while you decide what plan is best for you. For Protect Plus and Pro, all home doorbells and cameras at one location for one user account are covered.
I am having trouble subscribing? What do I do?
We are here to help! First make sure you have set up a device at your location. If you were not the person that set up the device and you are a shared user on the account, please ask the device owner to login to their account on Ring.com to subscribe.
Learn More
Is a Ring Protect Plan required to use my Ring products?
No. Your Ring products provide certain features (instant alerts, Live View, Two-Way Talk, and so on) without any subscription. Ring Protect Plans simply offer additional features for those who want them.
Can I try Ring Protect before I subscribe?
Yes. A 30-day trial of Ring Protect begins when you first set up your Ring doorbell, camera, or Ring Alarm Kit in the Ring App. Some retailers may offer special promotions with different trial periods. If you're a current Ring Protect subscriber activating a device at an existing subscribed location, you are not eligible for a Ring Protect Trial.
What happens when I add a new Ring device?
With Ring Protect Plus or Pro, all Ring cameras and doorbells at one address are covered automatically. If you're currently using Ring Protect Basic and want your new device covered at the same address, you can add another Basic subscription, or upgrade to Ring Protect Plus or Pro.
I have a Ring Alarm system. Which Ring Protect Plan is best for me?
We recommend subscribing to Ring Protect Pro, as it provides professional monitoring for your Ring Alarm plus 24/7 Backup Internet for Ring Alarm Pro. Click here to learn more.
Ring Protect Pro is available only within the U.S. (all 50 states, excluding U.S. territories). Ring does not own its own professional monitoring center. Ring Protect Pro is not available in Canada. Canadian customers, learn more about your Protect Plans here.
I have Ring products at more than one address. Does one Ring Protect Plus or Ring Protect Pro subscription cover them all?
No. You'll need to subscribe to a separate Ring Protect Plus or Ring Protect Pro plan for each address you want to cover.
Can I use multiple phones or tablets with my Ring products without Ring Protect?
Yes. Every Ring product can be monitored and managed by an unlimited number of mobile phones, tablets, and PCs.
Which forms of payment are accepted for Ring Protect Subscriptions?
Ring only accepts digital credit or debit card payments and any other payment methods offered through our website ring.com. We do not accept any payments in the form of cash, check, or money order. Any such payments sent to our address will be returned to you, and you will be instructed to subscribe and pay for Ring Protect online. Payments that are mailed to Ring may cause a lapse in your Protect Plan coverage. If you do not subscribe and pay for a Protect Plan online within your 30-day trial period, or prior to the expiration of your existing subscription plan, you will lose your stored video recordings and they will not be retrievable.
I am a Protect Plus or Protect Pro subscriber, how do I redeem my discount?
Log in at Ring.com before shopping to have your discount apply to your account. If you are a new subscriber, the discount can be redeemed 24 hours after purchase of the plan. Make sure you log out and log back in to your account to activate.
What are the terms to the 10% discount?
● Applies to customers with Protect Plus or Protect Pro at the time of purchase.
● While you are using an eligible trial plan the 10% discount will be subject to the Ring 10% discount terms.
● Discount does not apply retroactively to purchases made prior to subscribing to an eligible plan.
● Discount may not be combined with other offers (e.g. including but not limited to Cyber Monday, Black Friday, military, teacher, first responder and Amazon Prime Day promotions).
● Discount is non-transferable.
● Does not apply to Ring Assist +, third-party devices, or non-Ring products.
● You cannot subscribe to the plan and use the 10% discount in the same transaction. Discount applies upon the next login session from purchase. To use the discount immediately, log out of your account and log back in.
● Customers must be logged in to use the discount on Ring.com or Amazon.com during checkout. Discount will apply to purchases of eligible products on Amazon.com only if the Amazon account is linked to a Ring account and is enrolled in an eligible subscription.
● We reserve the right to change or waive enforcement of any portion of these terms without notice.


Click here to learn more.
Is there a free trial for Ring Protect Plan?
Yes! Your free trial subscription begins as soon as you activate your new Ring product. Some retailers may offer special promotions with different trial periods. If you're a current Ring Protect subscriber activating a device at an existing subscribed location, you are not eligible for a Ring Protect Trial.
How long do my videos stay in my Ring account?
Your Ring videos are stored in the cloud for up to 60 days, unless your address is in one of the countries listed below, in which case the storage period is for up to 30 days (effective January 1, 2019): Andorra, Austria, Belgium, Bulgaria, Croatia, Republic of Cyprus, Czech Republic, Denmark, Estonia, Finland, France, Germany, Greece, Hungary, Iceland, Ireland, Italy, Latvia, Liechtenstein, Lithuania, Luxembourg, Malta, Monaco, Netherlands, Norway, Poland, Portugal, Romania, Slovakia, Slovenia, Spain, Sweden, Switzerland, UK.
Manage your video storage time through the Control Center.
1Extended coverage warranty applies to Ring devices within its original warranty period when you subscribe to Ring Protect Plus. Once the original warranty expires, the device will be covered under Ring Protect Plus until you discontinue your subscription. Non-Ring and other third-party devices are not eligible for the extended warranty. Learn more about Lifetime Theft Protection here.

2Your Ring videos are stored in the cloud for up to 60 days (in the USA). To keep important videos beyond 60 days, download them to your PC or mobile device.

3Ring takes recurring photo snapshots throughout the day so you can see what is happening between motion-activated events (videos) in your Event History Timeline. These photos are stored in your account for up to 7 days. To keep important photos beyond 7 days, download them to your PC or mobile device.

4Extended warranty coverage applies to eligible Ring devices, provided you subscribe to Ring Protect Plus or Ring Protect Pro during the original warranty period, until you discontinue your subscription. Non-Ring and other third-party devices are not eligible for the extended warranty. Read more about our warranty.

5Terms and conditions apply. See Ring Protect Subscription Plans for more information. Amazon discount requires linking your Ring and Amazon account.
Sours: https://ring.com/protect-plans
Which Ring Video Doorbell is Right For Me? - Ask Ring
And when dad went to get some air, "Mom dragged me into bed, saying that if she gets good caresses, she will definitely persuade my folder about this question. I had to try, we both got great pleasure, especially from my sweet mouth and lush ass Mom. But she kept her word. The next day Dad handed me the papers and keys.
You will also be interested:
In the meantime, it turned out that without waiting for me at twelve, Lenka really decided that I would not come to sleep and was. Very surprised to find my jacket and boots in the hallway in the morning. And, even more surprising, she did not say a word about the guest. I was ashamed to ask about her in front of a guy, and remained in the dark.
- I can imagine how you trudged with it.
10509
10510
10511
10512
10513