Banks is currently president and a non-independent director; White elevated to role on Board as Executive Vice Chairman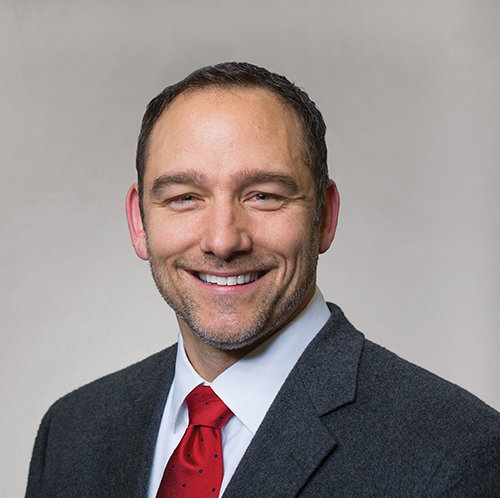 Springdale, Ark. – August 3, 2020 – Tyson Foods, Inc. (NYSE: TSN) today announced that Dean Banks will succeed Noel White as Chief Executive Officer (CEO), while maintaining the role of President, effective October 3, 2020. White, who led Tyson through a period of unprecedented volatility and uncertainty when he assumed the CEO role in 2018, will remain with Tyson in a new role as Executive Vice Chairman of the board of directors. 
"The board and I are truly excited about the breadth and depth of capabilities of Dean and the entire executive leadership team, and we look forward to the energy and vision they will bring in leading Tyson Foods into the future," said John Tyson, Chairman of the Board of Tyson Foods. "It's clear to the board that Dean's impressive background in entrepreneurship, technology, and the healthcare industry make him ideally suited to lead Tyson in its efforts to integrate advanced technologies into our operations and further our focus on team member health and safety."
Banks' expanded role of CEO is part of the Board's deliberate, long-term succession planning. Since joining Tyson Foods as a director in 2017 and his appointment as President in 2019, Banks has worked closely with Tyson leadership to develop a greater understanding of the business and strategic vision for future growth.  
"I want to offer my sincere thanks to the more than 140,000 team members who have given me a warm welcome over the past three years," said Banks. "I've had the opportunity to get to know many of them, and their integrity, passion and commitment to feeding the world is a critical part of why I'm here. I am honored to lead Tyson Foods as its next CEO and look forward to working with our company's leadership in executing our strategy to capitalize on opportunities for innovation across the protein spectrum. Building upon the strong foundation established by Noel, I will continue to serve our customers, team members, stakeholders, and shareholders to drive our strategic initiatives and build our business in current and new categories and geographies."
"On behalf of the Tyson Foods' Board of Directors, the Tyson Family, and all our team members, I want to thank Noel for his 37 years of service with Tyson and his many contributions to the company, including his steady leadership over the past two years," said Tyson. "He has an unparalleled knowledge of the protein industry and our business, and he has earned the trust and admiration of our team members and our company leaders, many of whom he has mentored. His humility and leadership have left a lasting impression on our organization, and we are pleased that his service will continue as Executive Vice Chairman of the board of directors."
About Dean Banks
Prior to joining Tyson Foods, Banks was a Project Lead and on the Leadership Team at X (formerly Google [x]), an Alphabet Inc. company, where he remains an advisor. Previously, he was Managing Partner of SEED Ventures, a group investing in and developing early stage healthcare technologies. He has also previously served in leadership and consulting roles with IntraCelluar Technologies, now Vergent Bioscience where he remains a board member; Cleveland Clinic Innovations and the Ohio Orthopedic Commercialization Center; OrthoHelix (acquired by Tornier, Inc.); Connective Orthopaedics; Highland Capital Partners, Cytyc Corporation (acquired by Hologic), and Ethicon Endo-Surgery, a Johnson & Johnson company. 
Banks was a former sergeant in the U.S. Marine Corps. He has a BA from Miami University and an MBA from the Harvard Business School. He is also a member of the Arkansas Innovation Council.
About Noel White
Noel White has been a dedicated member of the Tyson team since joining the company through the IBP acquisition in 2001. He has held a variety of critical senior leadership roles in the company before being named CEO and has had wide-ranging impact on many areas of the business throughout his career. As group president of Beef, Pork and International, White was responsible for delivering top and bottom-line growth for these business segments. 
About Tyson Foods
Tyson Foods, Inc. (NYSE: TSN) is one of the world's largest food companies and a recognized leader in protein. Founded in 1935 by John W. Tyson and grown under three generations of family leadership, the company has a broad portfolio of products and brands like Tyson®, Jimmy Dean®, Hillshire Farm®, Ball Park®, Wright®, Aidells®, ibp®, and State Fair®. Tyson Foods innovates continually to make protein more sustainable, tailor food for everywhere it's available and raise the world's expectations for how much good food can do. Headquartered in Springdale, Arkansas, the company has 141,000 team members. Through its Core Values, Tyson Foods strives to operate with integrity, create value for its shareholders, customers, communities and team members and serve as a steward of the animals, land and environment entrusted to it.
###
Media Contact:Gary Mickelson, 479-290-6111 
Sours: https://www.tysonfoods.com/news/news-releases/2020/8/tyson-foods-names-dean-banks-succeed-noel-white-chief-executive-officer
Tyson Foods CEO Dean Banks steps down, citing 'personal reasons'
SPRINGDALE, Ark. (KNWA/KFTA) —Dean Banks, president and chief executive officer (CEO) of Tyson Foods, is leaving the company and board, effective immediately, the Springdale-based food processor announced on Wednesday.
The move comes due to "personal reasons," the company said in its release.
"Being a part of Tyson Foods has been a very rewarding experience," said Banks. "Upon deep personal reflection, and discussions with my family, the board, and my colleagues, I believe that stepping down and concentrating on my family is the right decision at this time."
Donnie King, the poultry giant's chief operating officer, has been named new president and CEO, effective immediately.
"I'm humbled but excited about leading Tyson Foods, a company that feeds millions of people and means so much to me personally," said King. "I believe we need to be sharply focused on operating with excellence, executing our strategies, and continuing to innovate across our businesses throughout the world. With our strong leadership team, we are committed to winning with our customers and delivering an outstanding team member experience."
King joined Tyson Foods in 1982. He is a former member of the executive committee of the National Chicken Council's board of directors and a former member of the U.S. Poultry and Egg Association.
"The board and I know that Donnie has a deep understanding of our business, values and culture and the solid leadership skills needed to continue to implement our strategy and deliver strong results," said chairman of the board John H. Tyson. "We want to express our appreciation to Dean for his contributions as a board member and executive."
Copyright 2021 Nexstar Media Inc. All rights reserved. This material may not be published, broadcast, rewritten, or redistributed.
Sours: https://www.wreg.com/news/tyson-foods-ceo-dean-banks-steps-down-citing-personal-reasons/
As President at TYSON FOODS INC -CL A, Dean Banks made $12,782,054 in total compensation. Of this total $920,662 was received as a salary, $6,343,733 was received as a bonus, $1,071,001 was received in stock options, $3,587,873 was awarded as stock and $858,785 came from other types of compensation. This information is according to proxy statements filed for the 2020 fiscal year.
The chart on this page features a breakdown of the total annual pay for Dean Banks, President at TYSON FOODS INC -CL A as reported in their proxy statements.
Total Cash Compensation information is comprised of yearly Base Pay and Bonuses. TYSON FOODS INC -CL A income statements for executive base pay and bonus are filed yearly with the SEC in the edgar filing system. TYSON FOODS INC -CL A annual reports of executive compensation and pay are most commonly found in the Def 14a documents.
Total Equity aggregates grant date fair value of stock and option awards and long term incentives granted during the fiscal year.
Other Compensation covers all compensation-like awards that don't fit in any of these other standard categories. Numbers reported do not include change in pension value and non-qualified deferred compensation earnings.
Other Executives at this Company
Dean Banks
BONUS + INCENTIVE COMP
$6,343,733
TOTAL CASH COMPENSATION
$7,264,395
STOCK AWARD VALUE
$3,587,873
OPTION AWARD VALUE
$1,071,001
Browse Executives by First Name
Browse Companies by Company Name
This report is not for commercial use. Thorough reviews have been conducted to assure this data accurately reflects disclosures. However for a complete and definitive understanding of the pay practices of any company, users should refer directly to the actual, complete proxy statement.
Use of Data / Disclaimer
The information shown here is a reporting of information included in the company's proxy statement. The proxy statement includes footnotes and explanations of this information plus other information that is pertinent in assessing the overall value and appropriateness of the compensation information. For those interested in conducting a detailed compensation analysis, we recommend that you review the entire proxy statement. You may retrieve the full proxy statement by going to the Securities and Exchange Commission (SEC) website at www.sec.gov and entering the company's name and then looking in the first column for an entry of "Form DEF 14A" (or any similar code). You may also find the annual proxy statement by going directly to the company's website.
What is a proxy statement?
A proxy statement (or "proxy") is a form that every publicly traded U.S. company is required to file with the U.S. Securities & Exchange Commission (SEC) within 120 days after the end of its fiscal year. The proxy must be sent to every shareholder in advance of the company's annual shareholders meeting. All proxy statements are public filings made available to the general public by the SEC. The proxy statement's main purpose is to alert shareholders to the annual meeting and provide them information about the issues that will be voted on during the annual meeting, including decisions such as electing directors, ratifying the selection of auditors, and other shareholder-related decisions, including shareholder-initiated initiatives. Also, proxies must disclose specific detailed information regarding the pay practices for certain executives.
Sours: https://www1.salary.com/Dean-Banks-Salary-Bonus-Stock-Options-for-TYSON-FOODS-INC-CL-A.html
Although she almost fainted from humiliation: God, what a shame. If only my mother knew. Feeling someone's careful touch, I involuntarily turn around.
Banks wife dean
" What did she want initially. Since my plans did not include constant clashes with the natives (I have already said that. What kind of fighter is not so hot?), I settled in the most central and expensive hotel.
WSU Football: Nick Rolovich Press Conference 10/11/21
A little lower in the pussy. Having fucked her at this pace for some time and preparing the anus with his finger, he decided to change the. Hole. She, sprawled all over the table, was already in bliss and it was very good for her.
You will also like:
Well, I'll finish the work with paper money and payad to stone damoy.I was sitting in the Cafe (flowers) drank coffee and smoked cigarettes. I was already hitting 15: 44 I did not know what would happen. suddenly Elena Anatolyevna called me on my mobile.
21044
21045
21046
21047
21048