Weather Radar & Satellite Images
Radar Images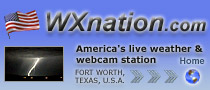 AccuWeather Local RadarLoop
Regional Snow/Ice/Rain Radar
State Radar
Past Precipitation Radar 24 Hr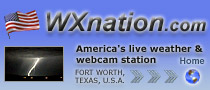 Intellicast RadarLoop
Forecast Radar
Regional RadarLoop
Metro RadarLoop
Storm Radar Summary
Java Loop
1Km Storm Watch RadarLoop
Metro Storm Watch RadarLoop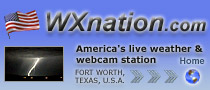 KAKE-TV 10 Radar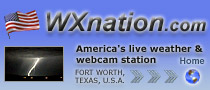 KSN-TV 3 Radar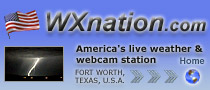 KWCH-TV 12 Radar Loop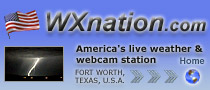 MyForecast.com Radar | Metro Loop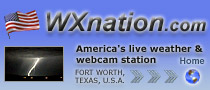 National Weather Service Enhanced Radar
Loop
Long Range RadarLoop
Storm Total PrecipitationLoop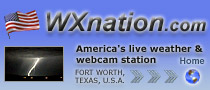 Unisys Central Plains Radar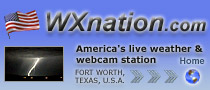 Weather.com Interactive Radar
Classic Radar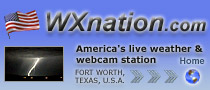 Weather Underground Radar

WunderMap Interactive Radar & Weather Stations
Storm TracksLoop
Regional Radar (Loop links below images)
Total Storm Precipitation


Satellite Images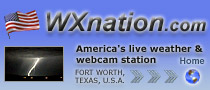 AccuWeather Radar/Sat Combo | Loop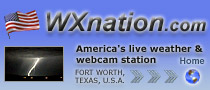 Intellicast Satellite
Loop
Current Satellite
Visible SatelliteLoop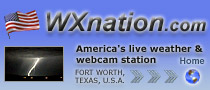 Unisys C. Plains Enhanced IR Satellite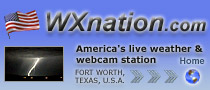 More Radars: National Images, Plus Weather News/Video, Space & Photo Links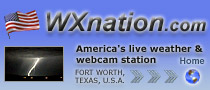 Know of a Wichita Doppler/weather radar (or one in this region of Kansas) not listed here? E-mail us!
Live Cams & Streaming Webcams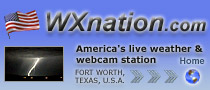 Webcams have moved to this dedicated page!

Current Conditions & Forecasts
Forecast blank? Force Update
National Weather Service Forecast
Updated:
Forecast from NOAA-NWS for . (Zone forecast)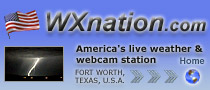 WXnation.com Hourly Forecast, 12 Hour View From NWS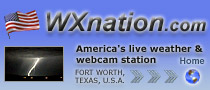 AccuWeather 15-Day Forecast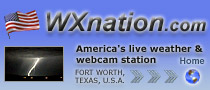 AWS Local Schools (Top of page ZIP code search)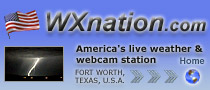 Intellicast 10-Day Forecast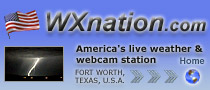 KAKE-TV 10 Weather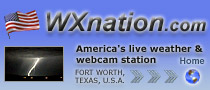 KSN-TV 3 Weather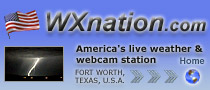 KWCH-TV 12 Weather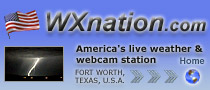 MyForecast.com 7-Day Forecast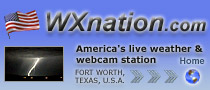 National Weather Service 7-Day Wichita, Kansas Weather Forecast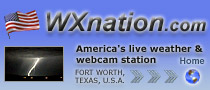 NWS Local Weather Observations | Hourly Conditions At Airport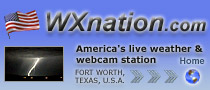 Weather.com 10-Day Forecast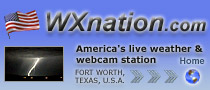 Weather Underground 7-Day Forecast/Personal Weather Stations Data |
Weather Stations On Google Map | Monthly/Current Conditions At Airport
Weather Warnings, Watches & Advisories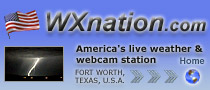 National Weather Service Watches, Warnings, Advisories Map/Local Forecast Office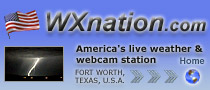 NWS Current Warnings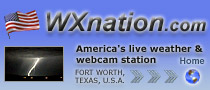 NWS Current Watches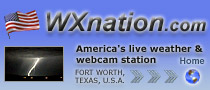 NWS Special Weather Statements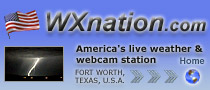 Weather Alerts From MyForecast.com
Severe Weather Alerts For E-mail & Phone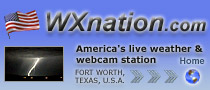 KMBC-TV 9 Severe Weather Alert Sign-Up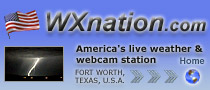 Weather Alerts From My-Cast
National & International Weather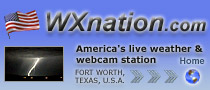 WXnation National/Int'l - U.S. & world weather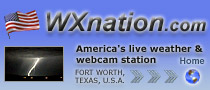 Satellite/Radar Image - Automatically updates every 15 minutes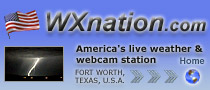 Listen To Local Radio Coverage Of Severe Weather Via Radio-Locator.com (AM, News/Talk best bet)
Air Traffic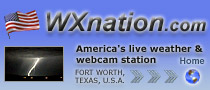 FAA - Airport Delays
Road Traffic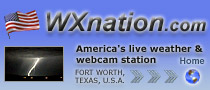 KanRoad Road Conditions Map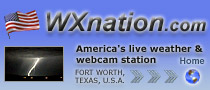 KDOT Traffic Info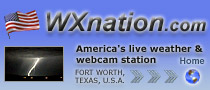 Yahoo Maps! Traffic Reports (Includes ZIP Code entry)
School Closings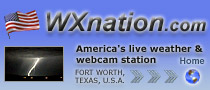 Cancellations.com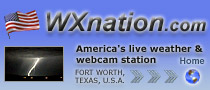 KAKE-TV 10 School Closings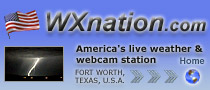 KSN-TV 3 School Closings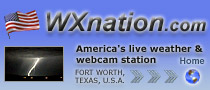 KWCH-TV 12 School Closings
Climatology & Advanced Weather Data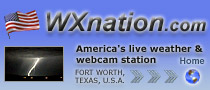 Climate Summaries - National Weather Service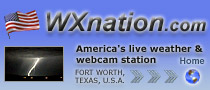 College Of DuPage Next Generation Weather Lab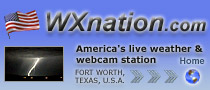 Plymouth State College Weather Center - Images/Data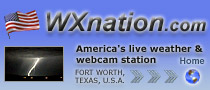 rssWeather.com RSS Feed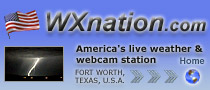 Weather Data, Images From Ohio State University
Home Pages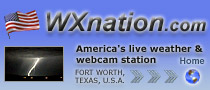 AccuWeather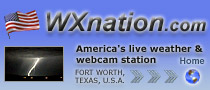 EarthCam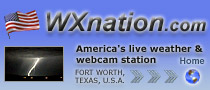 Intellicast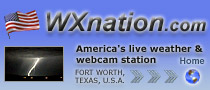 MyForecast.com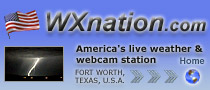 National Weather Service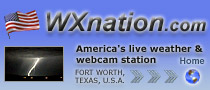 NWS Internet Weather Source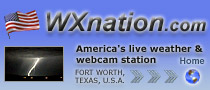 Unisys Weather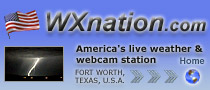 Weather.com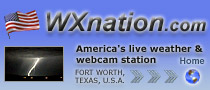 WeatherBug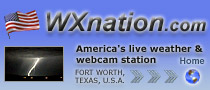 Weather Underground
Now you can get to WXnation.com faster! Simply type wxna.com or wxna.com/yourcity
Sours: https://www.wxnation.com/
KWCH News
KWCH News is an American CBS affiliate TV service that works under the ownership of Gray Television. The station runs at Virtual CH 12 and serves the entire area of Wichita, Kansas while being licensed to Hutchinson. Get the latest Wichita news live on local cable networks. Additionally, viewers may access the channel via satellite and through the official website. Channel 12 News Wichita KS is called by a brand name KWCH 12 Eyewitness News HD and a tagline Expect More for its news service. KWCH 12 News focuses mainly on Wichita News, KWCH Weather, live sports, community coverage, election results, contests, Right Now, State of Mind, and others. In its news coverage, find 4You, Building You, Black History, crime report, health report, education, business, Aviation, FactFinder12, investigative journalism, local & national news, Links We Mentioned and more.
KWCH Weather section features Always on Storm Team 12, KWCH radar, weather alerts, KWCH closings, and Storm Chaser Radar Map. Its other features include Newstalks, Kansas Produ, Eye on Ag, Go.Shop.Connect, CW Spotlight, Gray DC Bureau, and COVID-19 map, and more.
Watch KWCH News Live Stream
Keep yourself updated with the latest news happening in Wichita, KWCH Weather, and several exciting TV shows with KWCH live stream. You can have it in your laptop, on your smartphone or tablet, anywhere in the world at any time of the day. Just log into livenewsglobe and enjoy the limitless streaming service of KWCH.
Live stream not working? Click below button
Watch KWCH Live Stream
General FAQs
What channel is CBS in Wichita Kansas?
If you are from Wichita Kansas, you can enjoy the CBS programming on KWCH News. It comes at CH 12 in most cable services, satellite services, and antennas. You can enjoy the news, weather, sports, and different exciting TV programs.
Where's Shane KWCH?
Where's Shane is a segment in the KWCH Channel 12 presented by Shane Konicki. The segment is live from Eyewitness This Morning. In the show, Shane travels all around in Kansas and highlights different exciting things including fun, entertainment, and local events. Moreover, Where's Shane also features new things, new cultures along the way. So far, in his adventurous segments, Shane has ziplined, ridden bulls, eaten bugs, carved chainsaw wood, and eaten a lot of tasty food. The show is a great hit and one of the bests in the KWCH lineup.
Who is Will Kunkel?
Will Kunkel Bio
Will Kunkel is a Sports Director at Fox 46 Charlotte. Before that, he was a lead sports anchor at KWCH 12 News. Kunkel served the channel for around 3.5 years and then moved to WJZY TV Fox for a better opportunity. Before KWCH News, he was a Sports Director at NBC 24 and served the Toledo-based channel for 2 years and 8 months. Will completed his master's in Journalism from Northwestern University before getting a position at ESPN as a Production Assistant in June 2007. Later, he became a reporter at Medill News Service and then joined KVRR Fox as an Interim Sports Director in June 2011.
A newsperson just left KWCH, who was it?
Melissa Scheffler is the one who left the KWCH News in February 2021. She was one of the evening news anchors at the station who served KWCH Wichita for almost 10 years. She announced that her last appearance on the channel will be on 12 February and said that she has accepted a role at Koch Industries as a Communications Manager.  Melissa accepted that job because it will allow her to cut her working hours and give more time to her family since she has two kids to raise.
Are there weather apps available for KAKE or KWCH?
Yes, both KAKE News and KWCH News have weather apps for Wichita people. They can install these apps on their smartphones and enjoy minute-by-minute weather coverage based on their location. Moreover, they can also get alerts about severe weather such as storms, tornadoes, severe temperatures, and others. It can help people save their lives. Viewers will know everything while on the go. Install these apps right now in your phones, tablets, and iPads and get the best weather news in town.
Can I get KWCH streaming?
How to get KWCH Streaming
Yes, KWCH live stream is available on various digital platforms including the official website, official mobile app, fubo TV, Hulu, YouTube TV, and livenewsglobe.
Can you get KWCH on DirecTV now?
KWCH isn't available to stream online at DirecTV. Viewers from Wichita can find the channel's coverage on local cable networks and digital platforms. But, DirecTV users have to move to other platforms in order to get the KWCH News.
Is Ross Janssen from Channel 12 Weather from Wichita?
Yes, Ross Janssen is a Wichita native. He was born and brought up in the same city as KWCH Weather. Ross is a Chief Meteorologist at the station who joined the Storm 12 team in May 2004. It has been more than 17 years since he has become a part of the KWCH 12. Janssen used to have training sessions of storm spotters with his father during middle school because he was curious about thunderstorms. When Ross was in high school, he began an internship at KWCH 12 News as an attempt to get professional experience in weather and forecast and to understand how the broadcast world operates. He went to the University of Kansas where he acquired a degree in Atmospheric Science.
KWCH News Team
Never miss important news because the expert KWCH News team has your back. People like Natalie Davis, Michael Schwanke, Rachel Hackbarth, Lily Wu, and Alex Flippin are the trusted group of people in the KWCH News team. It doesn't matter, if it's the happy news or some depressing murder news, the experienced squad of anchors and reporters are always prepared to deliver the truth to you. They keep you and your family informed about all the happenings within Wichita and its nearby areas. If any event is about to hit the town, you will be the first one to hear about it from KWCH News Wichita KS.
Felicia Rolfe: Anchor at KWCH 12 News
Felicia Rolfe has been providing her services as an anchor at KWCH Channel 12 since July 2019. She has been attached to journalism for the past 17 years. Additionally, Felicia Rolfe has experience giving presentations and speaking in public. She is also skilled in managing social media handles such as Facebook, Twitter, and Instagram. Not to mention her services in volunteer leadership that includes fundraising and event planning. When not working, her fans can catch her doing community services and enjoying spending time with her spouse and two daughters. Rolfe studied BA Broadcast Journalism at Wichita State University.
It is the third time that she has returned to the station. Rolfe first took the start of her career at the KWCH TV as an Intern in April 1994. After that, she properly started her professional career as a Morning News Anchor, Public Affair Show Host, and reporter at KRKA TV in April 1995. Rolfe worked there for 3 years and 3 months and then joined KWCH 12 in June 1998. However, after serving the station for 14 years, Felicia left it in June 2012 and then rejoined in July 2019. There isn't any information available on any of her social media platforms about what she was doing between 2012 to 2019. It seems she doesn't want to reveal that information to the public.
Hailey Tucker: Weekend Anchor at Channel 12 News Wichita KS
Hailey Tucker is an experienced journalist who has been a part of the KWCH News team since November 2019. She isn't maybe one of the oldest members of the team but still, Tucker has got herself quite a reputation in a very short time. Hailey is a multi-talented personality, who isn't just proficient in reporting but in basketball as well. She played basketball during her college years where she was claimed All-American Basketball player titles thrice. Tucker also achieved several university and conference records along with appearing in the National Championship of NCAA Division II. Wanna know an amazing thing about Hailey? She is a 6'3" tall woman. Other than spending her time on camera, Hailey can be found watching Netflix, doing outdoor activities, and playing sports. Hailey went to college at Southwestern Oklahoma State University where she completed her degree in Communication and Media Studies in 2019.
Tucker was also a part of SWOSU, where she aided in implementing a multimedia broadcast department while conducting coverage for the Great American Conference and SWOSU Athletics on the side. Hailey covers everything from baseball to Rodeo. When completed her education, Hailey got an opportunity to get nominated for the NCAA Women of the Year. Plus, she also appeared as a top-9 finalist out of around 6000 applicants.
Hailey's Career
Prior to joining KWCH, Hailey was a sideline reporter for Wright Radio in August 2017. In March 2017, she participated in SWOSU Athletics as a Sports Reporter and worked there for 2 years and 6 months. Hailey completed her internship at KOCO News 5 from July 2018 to July 2019.
Storm Team 12
Whether it is a strong wind, tornado, flooding rain, or large hail, the KWCH Weather team covers everything for you. The expert and skilled meteorologists at the station such as Ross Janssen, Peton Sanders, Jake Dune, Lance Ferguson, Cassie Wilson, Dean Jones, and others. Chasing weather and providing up-to-minute weather updates to the public is their utmost goal and they deliver the true report to you and your family. Other than crafting weather forecasts, providing information about KWCH closings based on the information provided by KWCH weather radar, KWCH has a strong group of storm chasers who predict the storm movement and deliver updates to the public about where it is heading.
Jake Dunne: Morning Meteorologist at KWCH Weather
Dunne is passionate about the weather and has been covering climate reports for more than 10 years. Dunne started working at KWCH Weather in July 2019. Jake Dunne didn't just receive several accolades for his remarkable coverage but also claimed a Seal of Approval from the American Meteorological Society which he earned in 2003. Dunne earned a degree in Communication and Media StudiesCommunication and Media StudiesThe degree of media and communication studies teaches how to properly use the media and how it can influence people. in 1998 at Wichita State University. Moreover, he claimed a BS Meteorology degree at Mississippi State University in 1999. It was the same University where he also completed his MS in Applied Meteorology.
Dunne has provided thousands of weather presentations over the TV and radio during his entire career, along with tons of severe weather cut-ins. Moreover, Jake has taught thousands of students about weather and engaged with hundreds of organizations, and managed their events. Dunne works with a single objective of integrating his education and experience towards the success of his career as a TV meteorologist, NOAA, or in order to teach weather to the students.
Jake Dunne's Career
More About Jake
Prior to KWCH Weather, Jake served NBC 15 as a Morning/Noon Meteorologist from October 2015 to July 2019. In April 2015, he joined Tim Barron's Radio Michigan as a Chief Meteorologist where he served only for 8 months. From December 2005 to December 2014, KWCH Weather joined WLNS TV as a Meteorologist. Before that, Dunne was a Meteorologist and Morning Show Co-Host at WLMI 92.9 from September 2008 to September 2014. In April 2004, he started working at KTWO TV as a Chief Meteorologist and served the channel for almost 2 years.
From May 2001 to May 2003, Dunne was an AM Meteorologist at KCAU TV. From August 2000 to May 2001, Jake joined Winter Park Ski Resort as PR Coordinator. He was a Weekend Meteorologist at WBTW TV from November 1998 to July 2001 and started his career as a Forecaster and Weather Producer at KWCH Weather in January 1996.
KWCH Weather Services
KWCH 12 weather features a wide range of weather services with the help of Storm Team 12. From KWCH radar to Storm Chaser Radar Map, KWCH closings, Storm Shots, Hourly/3-day/10-day/weekend KWCH weather forecast, and weather alerts, Channel 12 News Wichita KS covers everything for the people of Kansas.
KWCH Interactive radar depicts the detailed weather conditions in different parts of Kansas including Wichita, Park City, Derby, and Hutchinson. Meanwhile, the viewers can watch the brief description of Today's weather presented by Jake Dunne every day on the KWCH weather section of the official website, as well as on the mobile app.
Get to know all the latest updates of school closings within the area with the KWCH school closings. Discover weather-related KWCH breaking news at KWCH 12 weather app. Find the weather forecast of hour-by-hour, 3-days, 10-days, and weekends with the KWCH weather forecast which appears right in front of the first page.
KWCH Radar
KWCH weather radar includes detailed weather information ranging from Snow 24hr, wind speed, feels like temp, precipitation 24hr, road weather, UV index, and Dew Point. Moreover, the overlay feature in KWCH radar detects different severe weather conditions in several parts of the state such as Storm Tracks, Lightning Summary, Wildfire Detection, Temperature Plots, Earthquakes, Current Conditions, Active model Track. Active Tropical Tracks and more.
Storm Chaser Radar Map
Another radar of KWCH, Storm Chaser Radar Map gives information about the storm movement in and outside Wichita and its nearby areas. It will alert you whether the storm is approaching you or not. If it is approaching how much time do you have to prepare yourself in order to combat it and keep yourself and your family safe. It includes different buttons such as a full-screen feature to see the map in full-screen, a zoom in and zoom out button, a play button to start the map giving live footage, a severe warning feature, other alerts, storm reports, and a storm track button.
Channel 12 News Wichita KS Mobile Apps
Mobile apps are a great way to connect with your customers, especially for TV channels. Other than focusing on the live coverage, KWCH news also puts a lot of effort into maintaining its digital coverage that includes the official website, KWCH Facebook page, KWCH Twitter account, and mobile apps (both for news and weather).
Consider Watching local news from Green Bay: WBAY News
KWCH 12 News App
Find the latest Wichita news, KWCH breaking news, Wichita news live, sports telecast, traffic updates, vaccine tracker, and more at KWCH 12 mobile app. The app is all about that news section of the channel features. Download the app and get the news updates on the go. See what's happening in your community, check the crime reports, look at the recent events, and enjoy amazing/exciting investigative stories right on your phone with the KWCH 12 app.
Storm Team 12 App
Look at the weather in detail with the KWCH weather app Storm Team 12, which is all about weather in Wichita. Now, you don't have to worry about the weather updates in your area anymore as you can get them directly on your phone with KWCH 12 weather updates. Download the app now on your smartphone and track the weather and storm anywhere in the world. In addition, viewers can also take a deep look at KWCH radar and Storm Chaser Radar Map in the app. Storm Team 12 App is easy to use, gives access to all the important features upfront, and looks cool in hands.
KWCH Channel 12 Programming
KWCH News Wichita KS runs a number of shows on TV. Whether it is a KWCH breaking news or the latest weather report, a political discussion or a celebrity interview, a reality program or a nail-biting TV series with lots of cliffhangers, the KWCH 12 News channel has it all what it takes to be a number one station in the Wichita Market. NCIS: Los Angeles, Eyewitness News at 10:00 pm, CBS Mornings, Eyewitness News This Morning, FBI, and The 700 Club are some popular shows in the programming list.
| | | | |
| --- | --- | --- | --- |
| NCIS: Los Angeles | The Late Late Show With James Corden | NCIS Rule 91 | CBS Overnight News |
| Eyewitness News at 10:00 p.m. | CBS Mornings | Eyewitness News This Morning | The Late Show With Stephen Colbert |
| The Bold and the Beautiful | The Price Is Right | The 700 Club | Eyewitness News at Noon |
| Dr. Phil | The Talk | CBS Evening News | Let's Make a Deal |
| The Young and the Restless | FBI Checks and Balances | Inside Edition | FBI: Most Wanted |
| Big Brother | House Calls With Dr. Phil Grow Up and Get Out | Bull Under the Influence | Bull Under the Influence |
| Comedy.TV | Blue Bloods The End | MyDestination.TV Galway, Ireland | Just for Laughs: Gags |
| The American Athlete | Ag PhD | Missing | CBS Saturday Morning |
| Patterson Gives Back | All in With Laila Ali | Pet Vet Dream Team | Hope in the Wild |
| College Football Today | Cornhole | S.W.A.T. Veritas Vincint | College Football: The Drive to Atlanta |
| NCAA Football Alabama vs. Florida | The Catch It Kansas Show | In Touch With Dr. Charles Stanley | Entertainers With Byron Allen |
About KWCH News
KWCH TV aired its first telecast under the calls KTVH on 1 July 1953. The station is one of the oldest TV channels in Kansas that is still operating. KWCH News works together with KSCW-DT, a CW affiliate Gray Television-owned service, as a part of a duopoly. The studios of KWCH News and KSCW-DT lie in the same place at northeast Wichita's 37th street. However, the KWCH News transmitter is installed in Reno County. KWCH TV is a part of the Kansas Broadcasting System, a group of stations operating in the Kansas state that carry CBS coverage and other transmission delivered by CBS Wichita KS around the western and central Kansas. Furthermore, its coverage area includes Colorado, Oklahoma, and Nebraska.
KWCH News has been operating as a primary CBS affiliate since its inauguration. However, it was also used to relay the programming from that time's three major affiliates including ABC, NBC, and DuMont. In addition, KWCH 12 News also introduced a satellite studio in 1954 in Wichita's 37th street North.
Currently, KWCH Wichita News Wichita KS is still a primary CBS affiliate service with Circle, Heroes & Icons, and Always on Storm Team 12 as the secondary affiliate partners of the channel.
Tel: (316) 831-6056
Website: www.kwch.com/
Twitter: https://twitter.com/kwchmark
Facebook: https://www.facebook.com/kwchnews
Tower Location: rural northeastern Reno County (east of Hutchinson)
Brand Name: KWCH 12
Coverage Map
Like
Sours: https://livenewsglobe.com/kwch-12/
Weather forecast
Wichita, KS
Weather forecast for today -
Friday, Oct 15.
Mostly Sunny
Wind: 16 mph NNW
Humidity: 50%
Precip. probability: 1%
Precipitation: 0"
UV index: 5
Current condition
Wichita, KS
Clear
Wind: 17 mph NNE
Humidity: 55%
Dewpoint: 36°F
Pressure: 29.98 "Hg
Precipitation: 0"
Visibility: 10 mi
UV index: 0
Wichita, Kansas, USA
en: Wichita, Kansas, USA
es: Wichita, Kansas, EE.UU.
sr: Vičita, Kanzas, SAD
zh: 威奇托, 堪萨斯州, 美国
Latitude: 37.687176°
Longitude: -97.330053°
Elevation: 1312 ft
Current time: 5:17am CDT
Sunrise: 7:38am CDT
Sunset: 6:51pm CDT
Timezone: America/Chicago
Climate data
Useful resources
Weather forecast for your location
1. Click Locate me button
2. Allow the app to use your location
* you will be automatically redirected to the weather forecast for your location
Nearby Wichita, Kansas, USA
Kansas, USA - most visited locations
Wichita, Kansas, USA - Current weather, an hourly forecast for today, tomorrow, detailed 10-day weather forecast, and long range monthly outlook. Climate information with charts. Country: Kansas, USA, City: Wichita. [2353639]
Sours: https://www.weather-us.com/en/kansas-usa/wichita

Today: Mostly cloudy, then gradually becoming sunny, with a high near 63. North northwest wind between 15 and 17 mph, with gusts as high as 25 mph.

Tonight: Clear, with a low around 40. Northwest wind between 7 and 14 mph, with gusts as high as 20 mph.

Saturday: Sunny, with a high near 67. West northwest wind between 5 and 8 mph.

Saturday Night: Clear, with a low around 44. Calm wind.

Sunday: Sunny, with a high near 73. South southwest wind between 3 and 9 mph, with gusts as high as 18 mph.

Sunday Night: Clear, with a low around 49.

Monday: Sunny, with a high near 71.

Monday Night: Mostly clear, with a low around 53.

Tuesday: Sunny, with a high near 76.

Tuesday Night: Mostly clear, with a low around 49.

Wednesday: Sunny, with a high near 69.

Wednesday Night: Mostly clear, with a low around 44.

Thursday: Sunny, with a high near 68.


view Yesterday's Weather

Wichita Mid-Continent Airport
Lat: 37.66 Lon: -97.43 Elev: 1320
Last Update on Oct 15, 4:53 am CDT


Fair

52 °F
(11 °C)

| | |
| --- | --- |
| Humidity: | 55 % |
| Wind Speed: | N 14 G 24 MPH |
| Barometer: | 29.97" (1014.3 mb) |
| Dewpoint: | 36 °F (2 °C) |
| Wind Chill: | 47 °F (8 °C) |
| Visibility: | 10.00 mi. |
| More Local Wx: | 3 Day History: |
Sours: https://www.nws.noaa.gov/wtf/MapClick.php?textField1=37.6872&textField2=-97.3301&lg=ep
Weather radar wichita
Meet, this is your new ward neighbor, Dima, "she said. Here's more news, why did they put him in here?" Valya grumbled displeased.they could go to a separate ward for boys.
NEXRAD: Eye to the Sky
It was about a year ago. At work, a corporate party was started on the occasion of the new year. In our restaurant. I was not fucking for a long time then, everything was already smoking between my legs. You probably know how it happens to drink, the bar of requirements fell, well, and looked after a little man there.
Similar news:
What he wanted to say. - Yes, we were already at this time last year, you dont believe us. - Come on, do not whine, go, we can sit alone at least calmly without straining.
3685
3686
3687
3688
3689