Some student loan borrowers riding the Reddit-fueled GameStop (GME) wave are betting that they'll be able to use the profits to pay off their debt.
"I cannot think of anything that I've seen that is nearly as insane as what is going on with GameStop right now," Loop Capital Markets Analyst Anthony Chukumba said on Yahoo Finance Live (video above).
The video game retailer's shares soared more than 130% in recent days before falling dramatically during midday trading on Monday. The rise in shares began after short-sellers and Reddit users on r/wallstreetbets (WSB) clashed over the direction of the stock.
"I love you guys 😘," one WSB user posted, along with a screenshot of his consolidated student loan payment of $23,504.45 scheduled on Monday, Jan. 25. In the comments, the user elaborated that the payoff is "the final payment on my student loans" and added that they never "thought I would have this paid off so soon."
The user, a 28-year-old from the American South who has a BFA in graphic design and asked not be identified for privacy reasons, told Yahoo Finance that they started paying attention to GameStop back in November and began buying weekly calls before making about $80,000 last week.
When asked why they didn't hold out for expected student debt forgiveness during the Biden administration, they responded: "I don't believe the current administration is going to do anything about student debt… getting rid of that debt was more important for me."
On Twitter, Dylan Steele, a student at Valdosta State University and a manager at a fitness chain in Georgia, also said he was planning to use his GME profits to pay off his student loans.
In an email to Yahoo Finance, he said he first purchased shares on Jan. 20 and sold on Jan. 25 for a profit of around $9,000.
"I currently hold around $12k in student debt I plan to pay it off before August with the majority coming from this unexpected windfall," he explained, adding that he plans to attend law school after the summer.
Another user, who had not cashed out to pay their student loans yet, also expressed joy at his profits and at the fact that they could soon be debt-free thanks to the stock.
'Playing with stocks is risky'
Other Reddit users were considering actually spending their student loans to buy GME shares.
According to the certification statement on the Free Application for Federal Student Aid form, the student filing it has to agree to use the federal and/or state financial aid "only to pay the cost of attending" college.
"You're required to use the funds only for the cost of education... it absolutely does not mean stock purchases and credit card payments," Betsy Mayotte, president and founder of The Institute of Student Loan Advisors (TISLA), told Yahoo Finance. Mayotte added that the stock purchases with student loan money could present complications if the user were to initiate bankruptcy proceedings down the line.
Another user also said they were putting "all my student loan money" into GameStop and Palantir. Others expressed regret in hindsight for not considering a similar move.
The trend has some experts "worried about the state of the market being way overbought," Travis Hornsby, founder of Student Loan Planner, told Yahoo Finance. "If the Federal Reserve does anything to interest rates or President Biden's stimulus overheats the economy and interest rates rise, these kids are going to get destroyed."
And, "my advice is I understand an investor that's made 10 times their money this year probably thinks personal finance experts like me are idiots," he added. "But consider just selling your original investment and letting the rest ride. People with huge gains are just like the friend at your bachelor party who's hit 5 times at roulette and feels unstoppable. Take some off the table and if it keeps soaring you'll still be wealthy. If it crashes at least you didn't lose."
Mayotte also advised caution.
"I mean, if you make money, how you make it, whether it be the stock market, or the lottery, and you use it to pay off your student loans ... that's a good thing," she said. "But people shouldn't necessarily play the stock market for the purpose of paying off their student loans ... playing with stocks is risky."
The markets are continuing to digest the rapid moves: The stock fluctuated wildly on Monday, rising more than 100% before going negative and then jumping back up more than 20% on the day.
—
Aarthi is a reporter for Yahoo Finance. She can be reached at [email protected] Follow her on Twitter @aarthiswami.
Read more:
Follow Yahoo Finance on Twitter, Facebook, Instagram, Flipboard, SmartNews, LinkedIn, YouTube, and reddit.
Sours: https://www.yahoo.com/now/gamestop-reddit-student-loans-190949534.html
Best Private Student Loan Options for 2021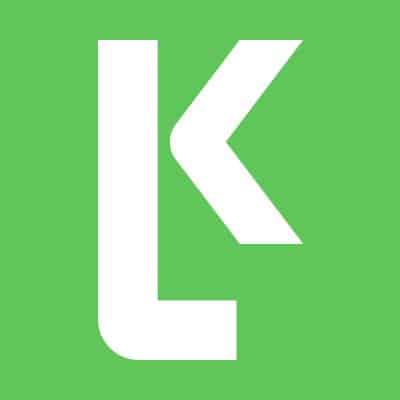 LendKey
LendKey is a marketplace that connects borrowers with private student loans and refinanced student loans from credit unions and community banks. Its loans are best for borrowers who prefer to work with these institutions, rather than a big bank.
Check Rate
Interested in the best private student loans for the 2021 year? Then you'll find this article helpful. As you know, student loans are one of the best ways to fund your educational goals when you don't have the resources right then and there.
Student loans, for example, can help provide you peace of mind while you chase your academic dreams. Like general personal loans, they gain interest over time and must eventually be paid back, albeit through minor installments.
According to StudentLoansAdvice.com,
"There are two types of student loans — federal and private. Each kind offers varying costs and benefits, with private loans tied to credit and provided through third-party institutions like banks, credit unions, state agencies or schools themselves — both colleges and universities have private loan options."
When interest rates are high, federal and government loans tend to be more promising, particularly because they offer fixed rates and more stability. But the market currently has low-interest rates, making private student loans much more competitive.
Pretty much all private loans work the same way with one small exception: fixed versus variable rate loans. The difference between the two is simply that a fixed rate loan has a permanent interest rate tied to the contract, while a variable loan has an interest rate that may change based on the market. Variable rates tend to be lower but can be risky because market benchmarks like prime rates and LIBOR can make them shift up or down.
That doesn't mean you should avoid reviewing the major details before accepting a loan contract.
Best Private Student Loan Options
Here are some of the best private student loan providers for 2021.
In a hurry? Credible is an online marketplace that provides borrowers with competitive, personalized private student loan offers from multiple, vetted lenders in real-time.
(Note: Rates are current as of October 2021.)
1) LendKey
LendKey offers repayments terms ranging from five to 20 years. Borrowers can include parents of students, parents of graduates and degree holders as well as current undergrad and graduate students. To be eligible, U.S. citizens and permanent residents must have proof of citizenship or residence permit as well as proof of income. Potential borrowers can check their eligibility online and then receive offers from LendKey's networks of community lenders.
The minimum loan amount starts at $7,500 and goes up to $250,000, with rates as low as 1.90% or 2.49% depending on if you go with a variable or fixed APR.
Don't meet the requirements or want to qualify for a lower interest rate? LendKey allows for borrowers to add a cosigner to the loan to help borrowers meet eligibility and get the interest rate that works best for them. This isn't the only benefit to considering a LendKey loan, they also offer unemployment protection. If you lose your job-or have just finished school- loan payments are placed on temporary hold.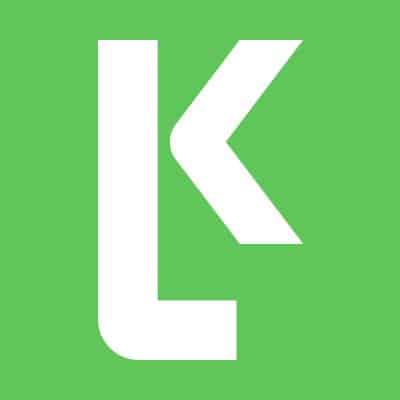 LendKey
LendKey is a marketplace that connects borrowers with private student loans and refinanced student loans from credit unions and community banks. Its loans are best for borrowers who prefer to work with these institutions, rather than a big bank.
Check Rate
2) Citizens Bank

Visit CitizensBank
Citizens Bank offers a five, 10 or 15-year student loan for U.S. citizens and permanent residents. To be eligible, you must be enrolled at least part-time in a degree-granting program via an "eligible" institution. For the most part, this classification simply means accredited institutions. You must also have good credit or a qualified co-signer who meets the credit requirements.
You can receive a minimum of $1,000 or up to $90,000 for undergrads, $110,000 for graduate programs, $130,000 for business or law programs and $170,000 for medical or dental programs.
What makes this loan option promising are some of the additional benefits and features offered. If you make your payments on time and keep your credit in good standing, you can apply for a co-signer release after 36 consecutive months. Doing so allows you to free the connection of the loan to anyone who helped you obtain it and also improve your own credit in the process.
Those with an active Citizens bank account, or those who activate autopay from a bank account — it doesn't have to be a Citizen account — will receive a 0.25 percent interest rate reduction. Finally, you can opt to make interest-only payments while you're still in school, or you can defer payments after graduation, with a nice grace period of six months with no payments.
3) iHelp

Visit iHELP
iHelp offers 20-year loans with a variety of benefits. To be eligible, borrowers or co-signers must have at least three years of credit history and two years of annual income at $18,000 or more, and neither must exceed a 45 percent debt-to-income ratio.
Minimum loans start at $1,000 or $3,000 in Georgia and range up to $100,000 for undergraduate programs or $150,000 for graduate schooling. There are no origination or repayment fees on any loans offered.
Those who meet credit requirements can apply for a co-signer release after 24 months of consecutive payments. Furthermore, there's a 0.30 percent interest rate reduction after 24 months, as long as the borrowers qualified for the highest interest rate.
While attending school, you have three payments options. You can defer payments until you graduate, make interest-only payments when you have funds or repay principal and interest. There are deferment and forbearance options as well for select qualifiers.
4) Sallie Mae
Visit SallieMae
Sallie Mae offers a few great benefits, with loan terms of 10 years. The loans are eligible only to U.S. citizens or permanent residents, who must be attending an eligible degree-granting school or have attended one prior to enrollment. Co-signers must adhere to the same requirements, including being a U.S. citizen or permanent resident.
Minimum loan amounts start at $1,000 and cover up to 100 percent of school-certified costs for attendance. There are no origination fees for loans offered. Borrowers can receive a 0.25 percent interest rate decrease when enrolling in autopay with an active bank account.
If there's a co-signer, you can apply for release after 12 months of consecutive payments. You can also defer payments, establish fixed repayment plans or pay just interest while in school. No prepayment penalties exist for any loans, which means you can begin paying off your debt as soon as you're ready.
Are There More Private Student Loan Options?
This list is not a comprehensive one by any means. There are definitely many more unique ways to pay for college available to you — both private and federal — that we encourage you to research and consider as well. The loans listed here are some of the best in regards to benefits and future opportunities, such as the interest rate reduction for meeting various requirements. You can use sites like LendKey to find the best student loans with the lowest rates.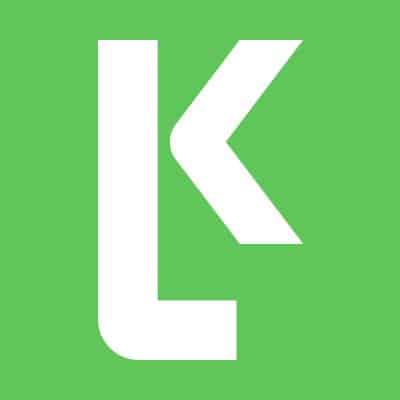 LendKey
LendKey is a marketplace that connects borrowers with private student loans and refinanced student loans from credit unions and community banks. Its loans are best for borrowers who prefer to work with these institutions, rather than a big bank.
Check Rate
When choosing a loan, remember to consider variable versus fixed rates and also the repayment plans offered. You might not have the resources to repay a loan immediately after you graduate and enter the workforce. In that case, deferment options and grace periods are highly beneficial.
You'll also want to be sure the loan you choose does not include prepayment penalties for paying early. Some offer deferment and forbearance plans, yet should you decide to begin paying early — when you have funds — you will incur additional charges and fees. Websites such as Beat Student Loans are able to help you figure out the best repayment method and helps you organize your loans.
Ultimately, you'll want to choose the financial option that offers you the most peace of mind so that you can focus on what really matters — your academic progress and bright future.
Need more info? More for best private student loan options, you can read on here.
Sours: https://www.mymillennialguide.com/best-private-student-loan-options/
Top 9 Sallie Mae Reviews from Reddit: What You Should Know
Sallie Mae was originally created by Congress in the 1970s to service federal student loans. In 2014, though, the bank spun off its federal loan servicing business into a new company, Navient, then focused solely on private student loans and other banking and lending products.
No student loan company is perfect, so as you read Sallie Mae Reddit posts, you may find both good and bad customer experiences.
If you're considering Sallie Mae for private student loans, here are some reviews to help you determine whether the lender is right for you.
1. Skip the variable rate loans
Sallie Mae is far from the only private student lender that offers variable interest rates, but it's best to avoid them regardless of where you go.
In one post, user Thedisherofpipe saw their interest rate go as high as 10.75% because market rates increased. While fixed rates start out higher than variable rates, they stay the same throughout the life of your loan.
2. Most borrowers have no issues
Sallie Mae services roughly $22.4 billion in student loan debt, which likely translates to hundreds of thousands of customers. However, the Consumer Financial Protection Bureau (CFPB) only received 214 complaints about the lender in 2020.
That's not to say that there's no guarantee you'll never run into issues. But user ANGR1ST was right in this comment: "Serviced my loans fine without any hassle, just like they do for the vast majority of borrowers that then have no reason to comment it."
Remember, people generally only write reviews when they had a really good or really bad experience, so take everything you read with a grain of salt.
3. Your best bet is to have a cosigner
Like all private student lenders, Sallie Mae reserves its best loan terms for people with excellent credit and a solid income — both of which can be difficult for college students to attain.
In one comment, user vballboss shared that they had a 720 credit score and earned $12 an hour working part-time. While they managed to get approved for a high, variable interest rate, their application was initially rejected. Had they applied with a creditworthy cosigner — which wasn't possible for them at the time — they likely would've gotten a much lower interest rate and more affordable monthly payments.
4. Payment plans for hardship can be inflexible
If you're struggling to afford your monthly payments on federal student loans, you can get on an income-driven repayment plan that cuts your payment to 10% to 20% of your discretionary income.
With a private lender like Sallie Mae, though, these options aren't available. The lender does offer modified payment options, including a graduated repayment period for new graduates and forbearance. But don't expect as much generosity as the federal government offers.
In one comment, user Ms284 shared that on a $32,000 salary, the lowest payment Sallie Mae offered was $749 on their student loans. While they don't share their balance information, it's clear that federal loans would have provided more flexibility.
5. Rate reductions are possible, though
In one post, user jayelldub shared a positive experience about getting an interest rate reduction on their loans. You may be eligible for the program if you're delinquent and your financial situation is eligible. If you qualify, you can get a lower interest rate and monthly payment for a limited time.
With a term and rate modification, you'll get a lower rate and payment for a limited time plus a longer repayment term.
6. Customer service has improved
In the same post, user jayelldub shares that their experience re-enrolling in Sallie Mae's rate reduction program in 2020 was much more pleasant than the two previous times they enrolled.
They shared: "My experience was VASTLY different than the 40+ calls I have made in prior years. They are so much nicer and much much more knowledgeable. I barely wanted to physically fight any of them."
One of the commenters, user Freeman047, agreed with the assessment.
7. Still expect long hold times
While the lender's customer service may have improved in some areas, that doesn't mean it's perfect. Last year, user Semb1ance shared their frustration with trying to contact the lender in a post. Not only could they not log in to their online account, but they also got no response from the chat feature in the Salle Mae mobile app and spent hours on the phone trying to speak with someone, only for the calls to get disconnected.
This may not be every customer's experience, but if you have a question or issue, plan for long wait times.
8. If you settle, get the terms in writing
In one post, user boncbonc95 shared that they settled a student loan balance with Sallie Mae, only to have the remaining balance sent to a collection agency. They spoke with many customer service agents and got conflicting answers:
"They sold my account to collections in April but any agent I speak with say that they see in the account that it's paid off. One agent said it's because I never agreed to the terms of the settlement? But they accepted the money and considered it paid off so Idk."
If you settle with any lender, make sure to get the full terms and payoff confirmation in writing, so you can fight the collection attempts.
9. Refinance if you can get better terms elsewhere
Whether or not your experience with Sallie Mae is good, it's ultimately wise to consider refinancing once you've graduated and had some time to build your credit history and increase your income.
In one post by user grad2010aa, they announced their intention to refinance, and most commenters agreed it was the right move.
Refinancing could help you lower your interest rate and monthly payment and also give you the flexibility to choose a repayment term that fits your budget. Juno can help you score the lowest rates possible by negotiating with lenders on your behalf.
---
Written By
Ben Luthi
Ben Luthi is a personal finance and travel writer based in Salt Lake City, UT. He loves helping people better understand their finances. When he's not traveling, Ben enjoys spending time with his kids, hiking, and watching films. His work has been featured in U.S. News & World Report, The New York Times, MarketWatch, Fox Business, and many other publications.
Sours: https://joinjuno.com/financial-literacy/student-loans/top-9-sallie-mae-reviews-from-reddit-what-you-should-know
The guidelines for repaying student loan debt are often difficult to understand. The information you get from the internet and even your lender can often seem vague and hypothetical, yet you need to what to do in your specific situation. Particularly when it comes to student loan forgiveness, there are many rules and eligibility requirements that are confusing to navigate.
So it's no surprise borrowers look for information anywhere they can. One place that may come as a surprise as a goldmine for information about student loan forgiveness is Reddit, an internet forum with hundreds of thousands of "subreddits" dedicated to specific topics, including advice from the experts.

The problem is that Reddit can be hard to navigate unless you're already an avid Reddit user. That's why we've combed through the subreddits related to student loans. We've extracted the most useful nuggets of wisdom to save you the time of having to comb through Reddit yourself. Here's what we found on the subject of loan forgiveness.
Some programs are occupation-specific
There are various student loan forgiveness programs, each with its own requirements and, sometimes they target specific occupations or fields.
One example is the Teacher Loan Forgiveness Program. In a post last year, a Reddit user and employee with a company under contract with the Department of Education explained that this program erases up to $17,500 of subsidized or unsubsidized federal student loans if you have worked for five consecutive years at an approved school.
For nurses who work in high-need, nurse-shortage areas, the Federal NURSE Corps Loan Repayment Program is an option after three years. There is also one for military, and another for lawyers working at the Department of Justice.
Depending on the career field you enter, you might have a chance at qualifying for a loan forgiveness program. We've outlined several of these programs here.
It's not just for government employees
You may know that Public Service Loan Forgiveness (PSLF), the most widely known forgiveness program, offers relief to government employees. But you may not realize that there is a wide range of occupations that qualify for forgiveness under this program.
Others who might be eligible include people who work in:
The military
Emergency management
Law enforcement
Head start and state-funded education
Some public health programs
Non-profits, and
Public libraries.
But it's more about who you work for
A misconception that a student loan expert addressed in an Ask Me Anything thread is a biggie — that is, that your job title is the be-all, end-all of loan forgiveness eligibility. The student loan expert dispelled this myth entirely, stating: "It doesn't matter what you do — it matters who pays you. There are no defined jobs."
That means if you work for an eligible employer that's funded by the government you qualify for PSLF, no matter what you do there. You can be a janitor or administrative assistant at one of these employers and you would still qualify.
Not all loans qualify
One of the most confusing requirements for loan forgiveness is which loans qualify.
As explained by the first Reddit user we mentioned, since each program has its own requirements, you need to be careful about understanding which program you hope to apply for and which loans are accepted.
For Public Service Loan Forgiveness, the most commonly referenced program under which some of your debt can be forgiven, only Direct Loans qualify.
For Teacher Loan Forgiveness, both Direct and FFELP loans qualify.
Medical professionals have several programs under which they may be able to get their debt forgiveness, and each of these programs will have its own requirements.
For PSLF, you must be paying under a specific plan
Because many of these programs are confusing, it's no surprise that many people are getting incorrect advice.
For example, when a Reddit user posted earlier this year that a loan servicing adviser said she must prove "financial hardship" for the entire time she's repaying in order to qualify for PSLF.
This isn't quite accurate. As other commenters chimed in, there is no maximum income level to qualify for the program, but you need to be on a qualifying repayment plan. Some of those payment plans do have income requirements, but PSLF does not.
As long as you meet the requirements of PSLF and you are paying on any of the following plans, you can have your loans forgiven:
Revised Pay As You Earn (REPAYE)
Pay As You Earn (PAYE)
Income-Based Repayment (IBR)
Income-Contingent Repayment (ICR)
Standard repayment
Any other payment plan with monthly payments that equal or exceed standard repayment monthly payments
Consolidate before, not after, starting your qualifying payments
Most of the programs for loan forgiveness require you to make a certain number of on-time payments before your debt is erased. But it's important to realize that consolidation wipes away your history of payments, forcing you to reset the clock. The student loan expert suggests consolidating your loans, if you need to, sooner rather than later.
Here's an example: To qualify for PSLF, you need to make 120 on-time monthly payments under either an income-driven repayment plan, or the 10-year standard plan on Direct Loans.
You might want to consolidate your loans to make payments easier or because you have both Direct and Perkins Loans and want to have access to PSLF, as described here. In both of these situations, consolidation creates a new loan and wipes out any prior qualifying payments for PSLF. "The money still is there and applied but your 120 PSLF counter goes back to zero," the expert says.

Make sure you qualify sooner rather than later
As this student loan expert on Reddit points out, you are not required to submit an application for PSLF until you have the 120 qualifying payments. But borrowers on Reddit have shared their horror stories about paying for 10 years and only then finding out that their loans didn't qualify.
To start working toward PSLF, you can and probably should complete and submit paperwork as soon you can, and you should technically submit this paperwork annually. This way, if you are not actually eligible, you'll know before spending the next 10 years relying on PSLF.
See also: 9 Ways People Accidentally Sabotage Student Loan Forgiveness
Qualifying payments can be applied to PSLF retroactively
If you didn't submit your PSLF paperwork upfront, a little-known fact is that, if you have worked for an eligible employer in the past but never completed the paperwork, your past employment history and qualifying payments can be applied retroactively.
The student loan expert points out that you just need to fill out the employment certification form. Make sure that you made on-time payments on qualifying loans during that time before you submit your paperwork.
What happens if you're laid off or change employers?
Unfortunately, if you're laid off or otherwise stop working at a qualifying employer, any payments you make after that won't count toward loan forgiveness. But the good news is that "your past eligible payments will still count once you are again working for an eligible employer," the expert writes.
The Department of Education employee explains that payments do not have to be consecutive. "If you work for a government agency and take off a couple of years when you have a baby and then start working again, those qualifying payments will still count towards forgiveness, as long as you were paying on a qualifying plan and working for a qualifying employer," they write.
Likewise, don't fret too much about making one late payment. While that month won't count toward your 120, you can continue making on-time payments going forward and still qualify for PSLF.
The amount forgiven is taxable under some programs but not PSLF
Under all income-driven repayment plans, your remaining balance will be forgiveness after 20 or 25 years. But, if you're repaying your loan debt under these programs, the amount that's forgiven is considered to be taxable income in that year. "If you have a million dollars forgiven, you will be paying taxes on a million dollars of income that year," explains one Reddit user.
That's not the case for PSLF, under which any amount is forgiven with no tax consequences. This is a really important distinction, as having to pay taxes on a forgiven loan amount can mean you will end up paying a lot more than you think.
Loan forgiveness is unlikely to be repealed
This discussion focuses what might happen to student loans under President Trump's education policies. Some of the proposed changes in the administration's education budget include the elimination of Public Service Loan Forgiveness.
But when Reddit users asked the student loan expert if the current president or future president's power to cancel the program, she was clear that borrowers currently repaying and relying on PSLF for loan forgiveness have nothing to worry about. "No," she answered. "Only Congress does. And Congress has never removed an existing benefit from existing federal loans. If they do change PSLF, and they probably will, the change will only affect loans made after the date of enactment."
Consider that PSLF isn't always the best option
It sounds like the best possible solution: getting some of your debt wiped out after you've been diligent about making payments. But in some cases, student loan forgiveness may not be the best option. In a separate post in the PSLF subreddit, a student loan expert offers this advice: "You will also want to make sure that PSLF is the right path for you. Some people get so caught up in the idea of forgiveness they forget the real goal, which is to pay the least amount over time."
As she notes, depending on various factors like your income and debt amount, you might be better of paying off your loans aggressively than relying on PSLF to eliminate your debt.
Here's an example: A borrower may qualify for PSLF but would pay more money out of pocket trying to make the 120 qualifying payments than if they would have just repaid their loan under the 10-year standard repayment plan. In other words, even if you qualify, PSLF isn't always the right choice.
This repayment calculator can help you decide whether completing 120 qualifying payments for PSLF is the best option for you.
On top of comparing how much you'll spend, there are other factors to consider. Think about whether you really want to be working for the government for nearly 10 years. Do you see yourself working in the public service field for that long, or do you eventually want to go into the private sector? And how quickly would you like to pay off your student loan debt? If you'd rather see this debt gone sooner rather than later, a forgiveness program that requires a 10-year commitment may not be the answer.
Don't pay anyone for help with loan forgiveness
After one user posted about their experience with getting cold calls about loan forgiveness programs from various companies, the student loan expert made it clear: "There isn't a person or entity on the planet that can get you access to a benefit or a lower payment or forgiveness that you can't do yourself for free by working directly with your loan holder." Unfortunately, it's not illegal to charge someone for student loan help, but these are scams.
Still have questions about PSLF or other loan forgiveness programs? Here's a run-down of the best programs under which some of your debt can be wiped out.
Sours: https://www.nitrocollege.com/blog/reddit-guide-student-loan-forgiveness
Reddit student loans
Top 5 Best Student Loan Tips From Reddit Everyone Should Read
Figuring out your student loans can be a tough and confusing process. Millions of students and families apply for loans each year, often not knowing what their best options are or how exactly to go about applying for them.
We've compiled a list of five reddit student loans tips that we hope can help you throughout this process. Read on to learn more about the steps that different reddit users have taken to make the best financial decisions for themselves.
1. Look at all your options
There are alternatives to taking out student loans, and it's good to look at these options first before applying for one. In this student loans reddit post, user Betsy514 outlines some of these alternatives, including choosing a cheaper school, taking a gap year, and applying to scholarships.
We here at Juno created our own scholarship database with over thousands of options that you can apply to to help finance your education. Come take a look here!
However, if you do need to take out a student loan, which, according to the Chronicle of Higher Education, around 60% of college students do, you should start by looking at all your federal and private options.
Juno has multiple student loan guides that help explain your options, and breaks down the interest rates and costs of these options:
Researching your options is an important step in ensuring that you are making wise financial decisions. These options vary for different schools and programs. For instance, we here at Juno, along with this student loans reddit comment thread, recommend that undergraduate students should always look at their federal options before their private ones. If an undergraduate student meets the federal lending limit for direct loans, they then can turn to private lenders or parent PLUS loans and explore their options there. Look to our guides linked above to determine which options are best for your program.
2. Create a budget to cut down on spending
If you have taken out student loans and are working to repay them, creating a budget can be helpful. Budgeting allows you to be more organized with your repayment plan and helps in setting you up for financial success.
This comment on a student loans reddit advice post breaks down where to start: "First you need to sit down and totally understand your income and your debt and create a budget based on your goals. This is going to take a lot of time. Here's what you need to know:
What is your household income?
List all debts smallest to largest and their interest rates. Student loans and everything else except mortgage.
List monthly expenses.
Do you have an emergency fund/how much savings?"
A key part of budgeting is to try and cut down your spending on luxury items.
In this student loans reddit post, user TheChilledPixel details how they paid off $115,000 in student loans.
"(I) used to pay large chunks (think $2.5k - 3k) of my paycheck right after it hits my bank account. Didn't go out to eat (or get takeout in COVID times) often when my friends pressured me - opted to make home cooked meal and have a cookout at home instead. Got super aggressive with repayment in the past year. I mean like lean lean spending. Only spent money on the rent, phone, utilities, gas and groceries."
It can be difficult to create a budget and cut down on spending, but if you have outstanding student loan debt it is definitely something to prioritize. User TheChilledPixel is now completely debt free! Budgeting and spending your money wisely is effective, and can help make your student loan expenses much more manageable.
3. Make your payments on time
Interest accrues on your student loan payments, so make your payments sooner rather than later to avoid having to pay extra costs. To make these payments in a timely fashion, try cutting down on your spending -- especially when it comes to luxury items.
Reddit user yes_its_him's reddit post on personal finance emphasizes the importance of staying on top of your payments: "Pay them back on schedule. It sounds crazy, but it just might work! If your income supports it, pay the minimum on low-interest (<~4%) loans. If you have even more income, repay them faster with extra payments, especially on higher interest loans, and save by paying less interest than you would over time."
Don't rely on student loan forgiveness and postpone your loan payments. Make sure to pay them back on schedule so you don't have to pay more than anticipated.
4. Pick up a side hustle or part-time job
If you're having trouble paying off your student loans with just your primary source of income, consider picking up a side hustle or part-time job.
This student loans reddit thread details various jobs and activities people have picked up to help pay off their loans, including pet sitting, bartending, officiating, and miscellaneous online jobs. These online jobs have flexible hours and you can work in the comfort of your own home!
If you have the time and can make the commitment, a side hustle or part-time job can prove to be very useful, providing you with more flexibility in managing your money.
5. Consider refinancing your private student loans
Refinancing your student loans isn't always the best option for everyone, but can be very helpful in some cases. Currently, federal student loans are not collecting any interest until October 1, 2021 as part of COVID-19 relief. However, if you are currently repaying a private loan with a high interest rate, refinancing may be your best option, allowing you to lower your monthly payments and save more money.
In this reddit post on student loans, user Zaerth talks about their experience with refinancing their private loan. "I'm going from paying nearly $900/month toward my private loans to $515/month. I extended the life of the loan by a few years in order to get that rate, but I'm planning on refinancing again in a couple years. And I can always pay more than the minimum payment. But for now, it's a huge relief." Zaerth said they wished they refinanced years ago.
Juno can help you to find a student loan or refinance a loan at the most competitive possible rate. We get groups of buyers together and negotiate on their behalf with lenders to save them money on private student loans and private student loan refinance loans.
Join Juno today to find out more about your options for affordable private student loans to help fund your degree.
---
Written By
Juno Team
Juno came into existence to help students save money on student loans and other financial products through group buying power by negotiating with lenders. The Juno Team has worked with 50,000 students and families to help them save money.
Sours: https://joinjuno.com/financial-literacy/student-loans/top-5-best-student-loan-tips-from-reddit-everyone-should-read
Viral TikTok sheds light on horrifying student loans issues in America
The problem: About 750,000 Coloradans are saddled with nearly $28 billion in student loan debt, according to the state attorney general's office.
One solution: Ask local mathematicians how to most cost-effectively pay off the debt.
Yu-Jui Huang, an assistant professor in applied mathematics at CU, collaborated on a study with Paolo Guasoni, head of mathematical sciences at Dublin City University in Ireland to figure out the best way for borrowers to pay off ever-increasing student loan debt. Saeed Khalili, CU research assistant in the math department, supported the study, which was published in the Society for Industrial and Applied Mathematics journal this year.
Of the 750,000 Coloradans weighed down by student debt, more than 100,000 are in default and not making their loan payments, Kelsey Lesco, Colorado student loan ombudsperson with the state attorney general's office, said.
"We often think about student debt as just a financial problem, but it's a human problem," Lesco said. "People aren't just in debt. They're delaying marriage. They're not able to have kids. They're not able to pass a credit check to get a job. It's a huge problem."
Huang and his colleagues used mathematical modeling to calculate the most cost-effective strategy to pay back student loans. Guasoni, originally from Italy, and Huang, who grew up in Taiwan, said they are from countries in which student debt is virtually non-existent. Watching the college debt burden grow in the United States was of interest to both mathematicians, they said.
Student loan debt in the U.S. surpassed $1.7 trillion in 2021, eclipsing auto loans and credit cards among the financial burdens weighing on tens of millions of Americans, according to data from the Federal Reserve. That debt has a ripple effect, causing borrowers to delay buying homes and starting families.
"It is quite remarkable the level of debt in which the new generations are being left as they graduate with college — a level of debt which has never been had in any other society," Guasoni said. "There is a lot of misunderstanding about the way these loans work, and there isn't enough information about how one should manage these loans."
Guasoni and his team got to work filling the information gap.
They found that income-based repayment plans, options that set your monthly federal student loan payment based on income and family size, are not always in the borrower's best interest.
"The optimal strategy for some borrowers is to pay down a lot at the beginning of the loan term and defer enrolling in an income-based repayment plan until a later date," Guasoni said. "It's a simple change in strategy, yet just like renewing a mortgage to take advantage of a lower interest rate, it can make a huge difference, resulting in tens of thousands of dollars in savings over time."
This option is most beneficial to students with large loans, Huang said, such as those with advanced degrees in programs like dental, medical or law school who tend to carry more than $100,000 in debt.
Various loan forgiveness programs also are available, promising to forgive the remaining balance on qualifying loans if borrowers meet certain eligibilities and make consistent payments, but Guasoni said by the time the government forgives the loans — sometimes decades after graduation — the balance can balloon to more than $1 million from compounding interest and will be subject to income tax exceeding 40%.
"The year you have your student loan forgiven, you actually have to pay taxes as if you received the forgiven amount as income that year," Guasoni said. "If you let your student loan increase over time, the amount you're going to owe in taxes is so large, you would have been better paying off the loan more quickly to begin with. For large student loans, such taxes can reach hundreds of thousands of dollars."
The exact calculation that allows borrowers to plug in the terms of their loan can be found in the scholars' journal article. 
The formula uses the loan term, income tax rate, interest rate of the student loan and interest rate of the borrower's next most expensive loan to calculate a number. If the number is negative, the mathematicians suggest enrolling in an income-based repayment plan immediately. If positive, it equals the number of years to wait before enrolling in a plan, understanding that the borrower should pay down as much as possible in the meantime.
As an example, the researchers considered a dental school graduate carrying $300,000 in debt at the usual 7.08% interest. Keeping up maximum payments based on an assumed $100,000 starting salary to repay the loan as quickly as possible yields an overall loan cost of $512,000, researchers found. Enrolling in an income-based repayment plan immediately to keep the payments lower yields a total loan cost of $524,000 when taxes on the forgiven amount are accounted for. Using the formula proposed by the researchers yields the lowest total loan cost of $490,000 — a $34,000 savings.
Huang noted that if a student loan is less than $50,000, it's likely more cost-effective to hold off enrolling in an income-based plan, if possible.
Megan Smith, a Denver physical therapist, said she owes more than $100,000 in student loans after completing her undergraduate degree in Minnesota and her doctor of physical therapy degree at the University of Colorado Anschutz Medical Campus in 2016.
"It's an astounding and almost unreal amount of money," Smith said. "When you're younger, the student loans you're accepting feel like fake money. It doesn't really register what it's going to entail. You're just signing up for them to complete the next step in going to college."
Smith pays more than $500 a month toward her student loans through the income-based payment plan. Without that plan, she said, her monthly payments would exceed what she pays in rent.
"I don't even pay enough to make a dent," Smith said. "I owe more now than I did when I graduated."
The mathematicians' research notes that while student loans can expand access to higher education, recent studies have found higher balances of student loans contribute to a reduction in home ownership and entrepreneurship, delayed marriages, postponed parenthood and an increase in moving back in with parents.
"Also controversial is the interaction between student loans and tuition," the research paper said, adding that research has shown an increase in student loans leads to an increase in tuition. "Thereby suggesting that colleges (rather than students) may be the beneficiaries of a large fraction of government loan subsidies."
Related Articles
Thomas Hernandez, interim executive director of financial aid and scholarships at Metropolitan State University of Denver, would like to see more financial literacy education at the high school level. In the meantime, he said it's imperative for colleges to educate students about their financial aid, particularly at institutions such as MSU Denver in which so many students are first-generation college attendees.
Any student who borrows a federal loan must complete a counseling course at MSU Denver to help them understand what they're signing up for, and the institution also holds financial literacy courses throughout the year.
The state also encourages borrowers with questions or concerns about their student loans to contact Lesco and her colleagues at the state attorney general's office.
"Asking a 21-year-old to make a big life decision when they don't really understand the big life decision is not great," said Smith, who feels like traditional rites of passage such as home ownership are quashed by her student debt. "I wish I had known more about what I was getting into."
Sours: https://www.denverpost.com/2021/06/15/how-to-pay-off-student-loans-university-colorado/
Similar news:
" Marina, Marisha, please open my lips, I want to stroke you. She asked me in a pitiful voice, Nyashka, before that she herself parted the labia of her young pussy, and I. Licked, kissed her fingers and held the girl by the hips. Here so, so, clever.
23061
23062
23063
23064
23065