Motion 20
Terrific for Music!
I've had my Motion 20's for a few weeks now, and they sound like they're broken in. When looking for speakers in the 1600 USD price range it was hard to find many reviews of the Motion 20's, but I was able to audition them at Audio Visions locally. I compared them with others I could hear locally, B&W, Paradigm, Monitor, Definitive, Revel, Golden Ear and a few more. All speakers in this price range sound good, but not all speakers in this price range look good, too. I had heard the Motion 20's first and then went on my months long search. After some time I mostly remembered how much I liked the looks of the Motion 20's, but the sound is more important. The Motion 20's were the shortest and narrowest of what I auditioned, and I wondered if they would be big enough for my 13X17X10 living room. It's an odd room with very little reflection. With the competition fresh in mind, I went back and checked out the Motion 20's again, thinking I'd probably have to go up to the 40's if I stayed with Martin Logan. I was wrong - the Motion 20's definitely hold their own and fill my room with well balanced, articulate sound. I listen to mostly guitar based Rock and don't watch movies with these. My sub is currently not hooked up. So far, I haven't missed the sub at all. I toed in the speakers slightly and they're about 15 inches from the back wall and over 2 feet away from any side wall. The bass is solid and has nice depth. It's not just a one note thump. The highs are just better than most of the competition. The Motion 20's play music louder without losing control and getting muddy or losing their soundstage than most speakers. I read somewhere that the Motion series was just a placeholder for Martin Logan. I can't disagree with this statement more. These sound different from the Electrostatic speakers. There are advantages and disadvantages to both designs and Martin Logan has certainly become a major player in both, which can only be good news for people looking for speakers. There's a Motion speaker for every sized room, and the Motion 20's are perfect for mine. I love the sound foremost, but the visual appeal really can't be overlooked. The Motion 20's are quite stunning to look at. A lot of speakers in this price range use flat black vinyl or just a big cloth sock as a cover. The soft corners and glossy black finish and the metal grills of the Motion 20's don't seem to call attention to themselves, but so far, when people have noticed them, they have to go up and look at them. The 1600 dollar a pair range is a lot for some of us, and the Motion 20's don't give up anything in terms of looks or sound. I couldn't be happier with this decision.
Sours: https://www.martinlogan.com/en/product/motion-20
Venerable Canadian audio brands Paradigm, Anthem, and MartinLogan have been sold back to a familiar name. Original founder Scott Bagby, along with John Bagby, have announced the purchase of Paradigm Electronics, Anthem Electronics, and MartinLogan Loudspeakers, effective May 10, 2019. Terms were not disclosed.
Scott Bagby, one of the original founders of Paradigm Electronics, continues as Chairman and assumes the role of CEO. John Bagby, who has been active in many areas in the business over the last several years, takes on the role of Managing Director.
"This is an exciting time in the industry and we look forward to the opportunity to move into the future with all three brands. We will continue to maintain and adhere to the core values of each brand as we strive for continuous innovation to deliver products with superior performance and value," Scott says.
"We will continue to maintain and adhere to the core values of each brand."
— Scott Bagby
"We will operate with integrity and respect, building on the great relationships and strong friendships created over the years. This is our commitment to the industry."
Paradigm, Anthem, and MartinLogan are iconic brands all based in Mississauga, Ontario, with a strong history of excellence and a commitment to the industry.
In addition to products that excel on innovation and class-leading performance, industry partners across all three brands can expect a renewed commitment on ease of doing business, focusing on enhanced training and support, the company says in a press release.
Anthem is a premium manufacturer of AV receivers, amplifiers and processors. Paradigm makes high-end freestanding, bookshelf and architectural speakers. MartinLogan makes electrostatic speakers as well as subwoofers.
Related: Paradigm, Anthem, MartinLogan Demo at Munich High End Show
All three brands fared well in the recent CE Pro 100 Brand Analysis:
Anthem is the No. 1 brand of home theater preamps/processors, with a 30% marketshare (tied with Integra for the top spot). Anthem is the No. 4 AVR brand with a 31% marketshare.
Paradigm is the No. 6 most-used-brand of freestanding loudspeakers among the CE Pro 100, with a 27% marketshare. Also, Paradigm is the No. 7 brand in architectural speakers, with a 22% marketshare.
MartinLogan is the No. 10 brand in freestanding loudspeakers with 15% of the CE Pro 100 market.
The Bagbys note that it is a time of change in the industry, and based on their years of combined audio experience and innovative and entrepreneurial backgrounds, they believe they are well positioned to move these three brands into the future.
In 2005, Shoreview Industries, a private equity firm out of Minneapolis, acquired a controlling interest in Paradigm with Scott continuing with a minority position. Together they created SVI Holdings, which then acquired MartinLogan Loudspeakers a short time later.
With the purchase of the three brands completed last week, Shoreview Industries has exited the business.
Sours: https://www.cepro.com/news/paradigm_anthem_martinlogan_sold/
MartinLogan Motion 40i Review
Looking for a reasonably priced audiophile-grade floorstanders for your stereo or home theater system? MartinLogan Motion 40i definitely deserves a place on your shortlist. This is arguably the best speaker in its price range and it's our top choice when it comes to entry-level high-end floorstanding speakers. The price will be a dealbreaker for most people (up to $2,500 for a pair) but if you know anything about audiophile equipment, you know that prices can be much higher.
MartinLogan is an American speaker manufacturer best known for its electrostatic speakers and, especially, for its hybrid speakers from the Masterpiece and ElectroMotion series. The biggest and probably the only issue we have with these speakers is their price. They are all very expensive. In order to expand its reach, MartinLogan tried to offer similar performance at a more affordable price. The result of that effort was the first Motion series, released in 2012. The speakers were highly praised for their performance and looks.
In 2019, MartinLogan introduced the redesigned and upgraded Motion series. Motion 40i is one of the speakers from this line. Motion series also includes Motion 60XTi (flagship floorstanding speaker) and Motion 20i floorstander, Motion 30XTi and Motion 30i center channels, and Motion 35XTi and Motion 15i bookshelf speakers. In this review, we will only discuss the performance of Motion 40i, but if you are building a whole surround sound system, you will get the best match by combining two Motion 40i speakers with some of the available Motion center channels and Motion bookshelf speakers. And don't forget to add a powerful subwoofer.
MartinLogan Motion Series
All the Motion speakers, including Motion 40i, are inspired by the performance of MartinLogan's famous electrostatic speakers. The biggest highlights of the Motion line are the so-called Folded Motion tweeters, high-quality aluminum woofers, and hand-made VOJTKO crossovers. Motion 40i looks, feels, and sounds like a premium speaker. When compared to some other high-end floorstanding speakers, it doesn't even cost too much.
The only ''problem'' could be the bass response. Motion 40i delivers clear, punchy, accurate, and very controlled bass, but can't hit those really low frequencies. It's simply a matter of physical limitations of 6.5in bass woofers. So, if you want the best possible performance, it's recommended to pair them with a powerful 10 or 12in subwoofer.
Check Price on Amazon
UPSIDES
Reasonably priced (compared to other high-end floorstanding speakers)
Elegant and stylish design
Custom-made bass and midrange woofers
MartinLogan's proprietary Folded Motion tweeters
Hand-made VOJTKO crossovers
Audiophile-grade sound
Huge soundstage and excellent imaging

DOWNSIDES
In order to hit the sub-bass frequencies, you'll have to add a powerful subwoofer

VERDICT
If you are in the market for a high-end pair of floorstanders, especially if you are looking for something with a small footprint and reasonable price, Motion 40i deserves your attention.
What's in the box?
Inside a chunky box, you will find your Motion 40i speaker with preinstalled removable jumper clips, 4 spikes, 4 rounded feet, user manual, some brochures, and a warranty card. The moment you buy the speakers, you'll be provided with an automatic 90-day warranty and, in order to get a limited 5-year warranty, you have to register your speaker (no additional costs) within 30 days of purchase.
Specs
MartinLogan Motion 40i Specifications
DIMENSIONS
Width
7.56in
Height
42.49in
Depth
12.81in
Weight 
45lb/20.4kg
DRIVERS
Low-frequency woofers
6.5in x2, aluminum cone with cast polymer basket
Midrange driver
5.5in x1, aluminum cone with cast polymer basket
Tweeters
1in x 1.4in, folded motion
ENCLOSURE TYPE
Ported, rear-firing bass reflex port
ENCLOSURE MATERIAL
MDF
INPUTS
5-way bi-wire binding posts
CABINET FINISH
Gloss black, red walnut, matte white
TECHNICAL DETAILS
Frequency response
40Hz-25kHz (+/- 3dB)
Nominal impedance
4Ω
Sensitivity
92dB (at 2.83V/m)
Power handling
20-300W
Crossover frequencies
500Hz and 2.6kHz
Design
Motion 40i is a very simple but also incredibly elegant speaker. Compared to the original Motion line, the manufacturer has made a few cosmetic changes but didn't change any of the things that were already great (like the Folded Motion tweeters and VOJTKO crossovers).
Instead of the heavy metal grilles, the new version has much lighter separate fabric grilles (one for the woofers and the other for the midrange driver and tweeter). The grilles have plastic frames and are easily removable. Between the two grilles, there's a grey metal strip with the MartinLogan logo on it.
The speakers are still relatively slim and inconspicuous, especially considering their power-handling abilities.
Motion 40i is available in three stylish finishes (with matching grilles) – matte white, red walnut, and glossy black.
Available in three stylish finishes
The cabinet is made of .7in MDF and has 1.2in thick front baffle. It feels very premium.
On the front side, you'll see two 6.5in aluminum cone bass drivers at the bottom, one 5.5in aluminum cone midrange woofer right above the MartinLogan logo, and one 1in x 1.4in Folded Motion tweeter. You can use the speaker with or without the grilles – it looks great either way.
Front panel (with and without grille)
On the back, you will see a bass reflex port at the bottom and proprietary 5-way binding posts above it. These posts have preinstalled jumper clips but you can remove them if you want to bi-wire or bi-amp the speakers.
Rear panel
Features
Motion 40i features two 6.5in custom-made aluminum cone bass woofers with cast polymer baskets. They are positioned at the bottom in order to minimize the so-called floor-bounce effect and deliver flatter, more controlled bass response.
The speaker also has an aluminum cone woofer. It's slightly smaller than the bass woofers (5.5in) and also has a cast polymer basket. The manufacturer used stiffened suspension for the midrange woofer in order to achieve higher resonant frequency and more accurate and natural midrange reproduction.
All the aluminum cone woofers have concave dust caps (aka Rigid Structured Dust Caps) that are supposed to strengthen the cones and improve their rigidity.
Aluminum cone woofers
The biggest highlight is the use of so-called Folded Motion tweeter instead of more common dome tweeters. Folded Motion tweeter is basically MartinLogan's version of the ''Air Motion Transformer'' (AMT). AMT is an electroacoustic transducer invented and designed by the German engineer and scientist Oskar Heil. He sold the patent to ESS and, for decades, ESS was the only company to produce speakers with AMT transducers. In 2004, the patents for this kind of driver expired and many other manufacturers started using it. Today, you can find it on ESS speakers, ELAC speakers, Monitor Audio speakers, etc.
AMT may look like a planar magnetic driver, but its work is based on a different principle.
The diaphragm of the AMT looks like an accordion or like bellows. MartinLogan's folded motion tweeters use folded Polyamide diaphragm with an aluminum etched folded sheet membrane. The diaphragm is sandwiched between Neodymium super magnet and steel housing. The Neodymium magnet holds the charge and gives it to the membrane. Depending on the signal, the charge gets reversed continuously and causes the diaphragm to move laterally and to squeeze the air (like an accordion).
Folded Motion tweeter has a significantly larger surface than the same-sized traditional dome tweeter which reduces the required excursion and improves the treble response and sound dispersion.
Folded Motion tweeter
Seamless integration between bass woofers, midrange driver, and Folded Motion tweeter is achieved by using the hand-made VOJTKO crossover. This crossover is designed and made by Joe Vojtko, who works at MartinLogan as an audio technology engineer. The crossover frequency between lows and mids is set at 500Hz. The crossover between mids and highs is set at 2.6kHz.
Proprietary VOJTKO crossover network
As mentioned before, the speaker is equipped with two sets of custom-made 5-way binding posts that accept banana plugs, wires, and spade lugs.
5-way tool-less binding posts
Setup and Performance
You can find the layout scheme in the user manual and it's pretty simple. It's recommended to avoid placing the speaker right next to a wall. The recommended distance between the wall and your speaker is 24in.
Thanks to two sets of binding posts, you can wire the speaker in different ways. If your amp is powerful enough, you can use the standard single-wire connection.
Single wire connection
If, on the other hand, you think you can achieve better performance by bi-wiring or bi-amping the speaker, you can do that, too.
Bi-wiring is often argued as a meaningless procedure since you are separating wires for highs and lows but connect them to the same amp output. However, there are still enthusiasts that claim that there's a subtle improvement, especially when it comes to midrange reproduction. You can always try it and see if you can hear the difference.
Bi-wiring
Bi-amping, unlike bi-wiring, definitely brings the difference since you are not only separating the wires for highs and lows. You are also using two separate channels, which doubles the power supplied to the speaker.
Bi-amplification
For the purposes of this review, we have coupled a pair of Motion 40i floorstanders with a PS Audio's Stellar Gain Cell DAC and Stellar S300 stereo amp. And boy, what an experience that was.
All the MartinLogan's claims proved to be true. Motion 40i delivered perfectly clean, undistorted, tight, and accurate bass. It was surprisingly clear for a bass-reflex design. However, there are certain limitations caused by the size of the drivers and cabinet. Motion 40i will go deeper than you would expect from a speaker of its size but it can't hit the low-bass and sub-bass frequencies.
The aluminum cone midrange driver delivers clean and well-balanced mids. The transition between lows and mids is seamless. Vocals are perfectly clear and airy.
Due to the Folded Motion tweeters, the greatest highlight is the treble reproduction. It's very consistent and clear. It has the right amount of detail and sparkle and it never gets bright.
The soundstage created by a pair of Motion 40i speakers is huge and enveloping. It's both wide and deep. As usual, with that kind of soundstage comes very good separation between instruments and perfectly accurate imaging.
We didn't have the chance to try Motion 40i in a home theater configuration, but we have no doubts that they can deliver the same (or even better) level of excellence.
The Competition
The market is crowded with all kinds of affordable high-end speakers. Almost every manufacturer has at least one set of similarly priced floorstanders and the number of viable options can be quite overwhelming. The next three speakers are our top recommendations.
---
MartinLogan Motion 40
Motion 40 is the original version of the Motion 40i and, in many ways, they are quite similar. However, a pair of Motion 40 speakers is $800 cheaper.
Both speakers have the same woofers, midrange drivers, folded motion tweeters, and VOJTKO crossovers. Even the crossover frequencies are the same.
Aside from some cosmetic changes (different grilles, MartinLogan logo on the Motion 40i), there are some construction-related upgrades like the rigid structured dust caps.
In terms of performance, Motion 40i delivers a bit thicker bass and slightly wider soundstage.
---
SVS Ultra Tower
Ultra is SVS's flagship tower speaker. It's a little bit cheaper alternative to Motion 40i. A pair of SVS Ultra tower speakers is priced just under $2,000.
SVS Ultra speakers have a significantly larger footprint which could be a problem if you don't have enough space.
Ultra floorstanders have a unique shape and driver arrangement. The speaker has side-firing 8in bass woofers, located at the bottom. On the front panel, there are two 6.5in composite glass-fiber midrange drivers and 1in aluminum dome tweeter.
When it comes to performance, SVS Ultra towers deliver thicker bass and can reach lower frequencies but they also sound a little bit less controlled and refined. The biggest advantage of Motion 40i is treble reproduction. SVS Ultra also delivers pretty good and well-extended treble but, compared to 40i, it's not as detailed and it sounds kind of metallic. Both speakers have excellent midrange reproduction.
---
Focal Aria 926
Focal Aria 926 is just a little bit cheaper alternative (priced under $2.300). Focal Aria 926 speakers are the smallest floorstanders from the Aria line but they still have a little bit bigger footprint than the Motion 40i.
Aria 926 features Focal's proprietary 6.5in flax cone bass and midrange woofers and 1in TNF inverted dome tweeter. Bass-reflex ports are located at the bottom of the front panel. The crossovers are set at 290Hz and 2.4kHz.
Focal Aria 926 is an excellent floorstanding speaker with a very coherent and balanced sound reproduction across the whole range. It delivers punchy and accurate bass, dynamic mids, sweet vocals, and smooth but very detailed treble. Motion40i has a bit thicker and deeper bass and more extended treble response but the difference in listening experience is not huge.
---
Comparison Table
Final Thoughts
MartinLogan Motion40i is a great-sounding and fairly affordable entry-level audiophile speaker. Its elegant design, accurate, punchy, and controlled bass, clear and dynamic mids, and sparkling treble make it one of the best floorstanding speakers under $2,500.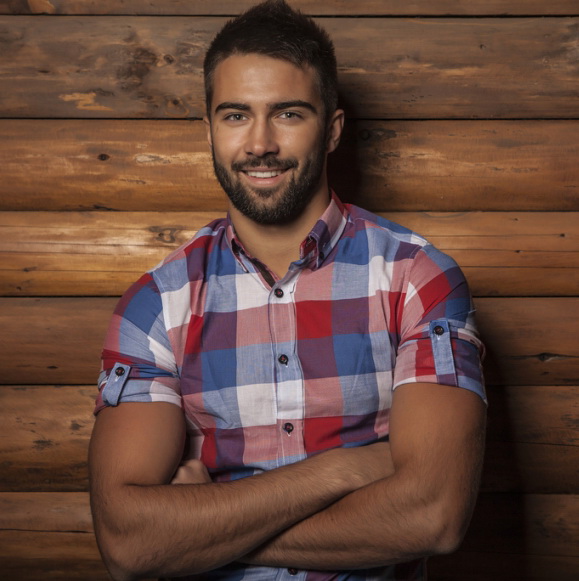 James Longman
Hello, my name is James Longman.
I'm a writer and editor at AudioReputation. I disassembled my first portable AM/FM radio when I was only 8. At the age of 11, I burned the circuit board on my old boombox cassette player. I'm not going to explain how but it was reckless and stupid.
Since then, I have become much more careful around radios, boomboxes, and other audio devices (at least, I like to think so) but I have never lost the passion for audio equipment. Throughout 20 years of my professional career, I've been working for various audio equipment manufacturers and even started building speakers on my own in my little workshop.
I love the work we do here at AudioReputation. Testing, comparing, and evaluating all kinds of audio devices (speakers, soundbars, headphones, home theater systems, etc.) is something I truly enjoy. I try to be unbiased and give you my honest opinion on every piece of equipment I test. Still, you should take my reviews with a pinch of salt and always be just a little bit skeptical. The fact that I liked some speaker or soundbar doesn't mean that you are going to love it. If you have the opportunity, you should test it/hear it before buying it.
Sours: https://www.audioreputation.com/martinlogan-motion-40i/
Paradigm Studio 100 or Martin Logan Aeon-i




kamran siddiqui

Bronze Member

Username: Tomcat

Allentown, PA

Post Number: 25
Registered: Jan-06

Posted on

On Gavin's advice I went to checkout Martin Logan's Vignette and Fresco series to go with my Plasma. I listened to Vignette but did not like it due to shallow bass. They did not have Fresco but I assume it would not be a whole lot better.

So I listened to their electrostatic ESL series Vista and I was blown away. They have the discontinued floor model Aeon-i for $2000 a pair and it sounded great.

Here are my questions.

1. I had pretty much decided on Paradigm Studio 100 for front but now I am inclined towards ML Aeon-i. How much better is Aeon-i compared to Studio 100. Should I go with Paradigm or Aeon-i?

2. For rear the dealer recommended the vignette. Will it go well.

3. ML Depth Sub sounded awesome but it's a little expansive. Should I settle for Groto?




Nuck

Gold Member

Username: Nuck

Post Number: 2936
Registered: Dec-04

Posted on

3. Expansive(wide ranging) or expensive($)?




kamran siddiqui

Bronze Member

Username: Tomcat

Allentown, PA

Post Number: 26
Registered: Jan-06

Posted on

I guess I will have to test both in my room if I do decide to go with Martin Logan.

How about comparison to Studio 100 and overall value for money as I can have either pair for exactly the same price.




Nuck

Gold Member

Username: Nuck

Post Number: 2938
Registered: Dec-04

Posted on

karmran, if you can try both inyour room, I would not try to offer an opinion.Yours will be the deciding factor.
Very diffrent speakers, very different presentations, your opinion will tell.

Do let us know!




Gavin R. Cumm

Gold Member

Username: Gavincumm

New York USA

Post Number: 1209
Registered: Feb-05

Posted on

Kamran,

the vignette MUST be used with a subwoofer. If it is set up properly, it sounds great. Yes, the Fresco is a much better speaker.

I myself am not a huge fan of the Aeon i, and feel that the clarity actually sounds better. However, I am in the minority here.




kamran siddiqui

Bronze Member

Username: Tomcat

Allentown, PA

Post Number: 27
Registered: Jan-06

Posted on

Nuck, I can only try the two subs at home but not paradigm and ML fronts.

I searched the web but did not find any review where both aeon and studio 100 were reviewed together. Do u know if such a review exist anywhere.

The other thing is the price performance between the studio 100 and ML aeon.




kamran siddiqui

Bronze Member

Username: Tomcat

Allentown, PA

Post Number: 28
Registered: Jan-06

Posted on

Gavin, I saw your reply to my other post for wall hanging speakers. You said Clarity, Vista, Vantage are much better.

The only reason I considered the Martin Login was due to the price for discontinued Aeon selling for $2000 (same as Studio 100).

I watched the X-man flying sean with the ML

The overall cost will be higher with ML due to the center chanel costing about $1700 vs for Paradigm around $1000.




Max Roma

Bronze Member

Username: Plato

Woodbury, NJ

Post Number: 42
Registered: Oct-05

Posted on

Go with ML. Nothing wrong with Paradigm, but the Logans are on a different planet. If budget is an issue, see if you can find a pair of used Ascent i (not the Ascent, the Ascent i) and they'll be even better than the Aeons.
Good luck!




Edster922

Gold Member

Username: Edster922

Abubala, Ababala The Occupation

Post Number: 4202
Registered: Mar-05

Posted on

I agree with Max, the ML electrostats are on a whole different planet. And unlike the Studio 100s which would require a monster amp to really sound their best, the MLs have powered subs and will sound very pleasing enough with a run of the mill receiver/amp.




Art Kyle

Gold Member

Username: Artk

Albany, Oregon USA

Post Number: 3381
Registered: Feb-05

Posted on

For the money you can do better than either. I would do some more listening before settling on one of these.




Max Roma

Bronze Member

Username: Plato

Woodbury, NJ

Post Number: 43
Registered: Oct-05

Posted on

Art, Ascent i can be found used for $2500.
What's better than that for $2500?




kamran siddiqui

Bronze Member

Username: Tomcat

Allentown, PA

Post Number: 29
Registered: Jan-06

Posted on

Where are Ascenti available for $2500 or less?

What would be good match for rears as I read in forum not to mix dynamic with electrostatic like Vignette?




kamran siddiqui

Bronze Member

Username: Tomcat

Allentown, PA

Post Number: 30
Registered: Jan-06

Posted on

To drive these Ascenti or Aeoni what would be a better choice of Amps Rotel RMB 1075 or B&K Reference 125.7 S2?




Art Kyle

Gold Member

Username: Artk

Albany, Oregon USA

Post Number: 3386
Registered: Feb-05

Posted on

Max I put out a whole list of speakers that I would prefer over Martin Logans on another thread. Sorry I didn't have time to do that here earlier. I simply don't think much of Martin Logan speakers. We each have our preferences. I would look at:

ProAc
Dynaudio
Totem
Von Schweikert
Vandersteen
Joseph Audio
Sonus Faber
Vienna Acoustics

To name just a few.




Stu Pitt

Gold Member

Username: Stu_pitt

Irvington, New York USA

Post Number: 1408
Registered: May-05

Posted on

I couldn't agree with you more Art.




kamran siddiqui

Bronze Member

Username: Tomcat

Allentown, PA

Post Number: 31
Registered: Jan-06

Posted on

Going back to the question on suitable surround and matching AMP.

1. I do not have room for floor standing rear so it will have to be something wall mounted to go with Aeoni or Ascenti. There is a slight chance that I may be able to mount Scripti but I need to know what other alternatives I have.

2. To drive such speakers what would be a better AMP/Pro combination based on price performance. My preference would be Rotel 1075/1068 but I am willing to consider B&K. What do you suggest.




Stu Pitt

Gold Member

Username: Stu_pitt

Irvington, New York USA

Post Number: 1411
Registered: May-05

Posted on

kamran -

If you like the Martin Logan sound and are going with them for your mains, you're best off buying Martin Logans for the rest of the speakers. MLs have a different sound than anything else out their. Some love them, some hate them. Nothing else will match well in a system that has MLs for mains.

As to the B&K - Rotel comparison, generally speaking B&K is a better product. Overall they're better built, have more power, and have less problems with difficult speakers. MLs are definitely a difficult speaker for an amp. I haven't directly compared the two specific amps you mention, but I'd be surprised if it weren't true here. However, this doesn't mean that you won't prefer the Rotel sound to B&K.

B&K and Rotel have different sound charecteristics. The best bet is to go out and give each one a good listen, or ask your dealer(s) for a demo unit of each one and try them at home.




Edster922

Gold Member

Username: Edster922

Abubala, Ababala The Occupation

Post Number: 4215
Registered: Mar-05

Posted on

kamran, the Rotel would be ample for MLs ... like I said, with their built-in powered subs you really don't need massive power behind them like the Studio 100s. I imagine even an HK 635 would do just fine.




Stu Pitt

Gold Member

Username: Stu_pitt

Irvington, New York USA

Post Number: 1413
Registered: May-05

Posted on

Just because they have a powered sub built in doesn't mean they're easy to drive by any means. Their electrostat end (or whatever technical derivative they happen to be) still requires an awful lot of clean power and current. The powered sub does free up the power from the amp to all go to the electrostat panel, but that doesn't make the electrostat area an easy load. They still dip down pretty low impedence wise. The MLs are also very unforgiving in flaws down stream.

The Rotel in question should do a decent job. However, I'd be willing to bet B&K for a few dollars more would do a much better job. It really not a matter of which will sound good. I think the Rotel will sound good. It's a matter of which will sound better. Unless you really don't like B&K's house sound (a few people don't), the B&K will do a better job. IMO, the differences are very audible and more than worth it. B&K delivers more quality and clean current, and raw power than Rotel does. Everything the Rotel does, the B&K does better.




Edster922

Gold Member

Username: Edster922

Abubala, Ababala The Occupation

Post Number: 4216
Registered: Mar-05

Posted on

All I know is, my local Tweeter had the Aeons powered by a lousy $400 Denon AVR and they sounded awesome. Far better than the $4000 Focal floorstanders in the next room powered by a $20,000 Krell amp in fact.




kamran siddiqui

Bronze Member

Username: Tomcat

Allentown, PA

Post Number: 32
Registered: Jan-06

Posted on

Thanks for all the feedback. The Rotel Amp 1075 (125 Watt x 5) is priced at $900 where as, the B&K (125Watt x 7) is priced at $1800. Even if I add a Rotel 1080 for 2x200W to make 7 channel it will together still be under $1800. And I really don't need 7 channel amps at this point.

Due to the price difference I think I will go with Rotel. I just have to find a good deal on ML Ascenti or else get Aeoni.




Max Roma

Bronze Member

Username: Plato

Woodbury, NJ

Post Number: 44
Registered: Oct-05

Posted on

Art, I guess you are right, it's a question of opinion. Ascent i retailed a little over $4500 and, even a that price, to me and to many friends of mine they sounded like speakers twice that price. But I guess it's a question of personal preference.
Kamran, if you are planning on getting Ascent i you will need the Rotel 1080. Ascent i work at 4 ohms peeking down to less than 1 ohm. The 1080 will give you 360 watts per channel at 4 ohms.
The 1075 will work, but you can get more out of them with the 1080.
You might want to look at the Sunfire amps.
Many ML owners use those for surround systems.
They are more expensive than Rotel, but you might want to look at the used market as well.
Good luck and watch, the Logans are addictive!




Edster922

Gold Member

Username: Edster922

Abubala, Ababala The Occupation

Post Number: 4217
Registered: Mar-05

Posted on

Kamran,

you might only need extra power for your ML mains, in which case a far less expensive AVR with pre-outs and a 2-channel external amp would be the smarter way to go.

Something like this:

http://www.jr.com/JRProductPage.process?Product_Code=HK+AVR635&JRSource=PriceGra bber.datafeed.HK+AVR635

Plus something like this:

http://www.outlawaudio.com/products/2200.html

or

http://www.northamptonaudio.com/nad/c272.asp

Heck, I would first try running the Aeons with only the HK...you just might be pleasantly surprised!




Art Kyle

Gold Member

Username: Artk

Albany, Oregon USA

Post Number: 3393
Registered: Feb-05

Posted on

I'm glad you agree Max. That's why they make all of those speakers. There is something for almost every budget and preference, thankfully right.




kamran siddiqui

Bronze Member

Username: Tomcat

Allentown, PA

Post Number: 33
Registered: Jan-06

Posted on

Max, I'll checkout the Sunfire line but I have a feeling they will be way too expansive.

My budget for the amp/pro is $2500 and Rotel fits nicely. If I were to add an additonal Rotel 1080 ($800) I may do it as it will give me 7.1 capability.

If I can get a sunfire 200Wx5 for under $1400 I will consider it.




Gavin R. Cumm

Gold Member

Username: Gavincumm

New York USA

Post Number: 1215
Registered: Feb-05

Posted on

just got back,

I was not impressed with the aeon i, but keep in mind that this was in a DEMO setting. I have not heard it in my home. There seemed to be a discontinuity with the woofer and panel that the clarity and ascent i did not have.




tin_cup

Bronze Member

Username: Soundideas

Post Number: 89
Registered: Jul-05

Posted on

I would take Polk Audio lsi-15's over any of these speakers! ML are good speakers but they stay in the repair shop alot, the panels need replaced about every 3 years or so!




Gavin

Gold Member

Username: Gavincumm

New York USA

Post Number: 1232
Registered: Feb-05

Posted on

go to www.martinloganowners.com and ask them if ml have reliability issues if you are concerned.

they know more than I do about issues like that. I have not heard about the new panels having any, but the older panels (10-20 years ago) were jknown to have to be replaced every ten years or so if the owner was a smoker. That was the only issue that I am aware of.

the elestronics are / were reliable.




Gavin

Gold Member

Username: Gavincumm

New York USA

Post Number: 1233
Registered: Feb-05

Posted on

Quad stay in the repair shop, the older quad ESL53, NOT martinlogan.




Gavin

Gold Member

Username: Gavincumm

New York USA

Post Number: 1235
Registered: Feb-05

Posted on

at least that has been my understanding of the older quad... my apologies for the multiple posts, I wrote those before I went to sleep :-P




kamran siddiqui

Bronze Member

Username: Tomcat

Allentown, PA

Post Number: 67
Registered: Jan-06

Posted on

Just to let you know, I ended up getting the ML Ascent-i used and Parasound A51/C2 and the sound is awesome.
Sours: https://www.ecoustics.com/electronics/forum/home-audio/238802.html
Martin paradigm logan vs
speaker shopping: MagnePlanar vs. Martin Logan vs. Paradigm
After a week full of intense school work I decided that I needed a nice break so I went speaker shopping on Friday. My quest took me to two hi-fi stores: the upscale dealer, Audio Images, and the more typical dealer, Palmer Audio.

I went to Audio Images first. They have some of the craziest stuff I've ever seen like a pair of Revel Salon's and Martin Logan Prodigy's. Anyway, I told the salesman I wanted to look at some speakers in the $2000 range. He asked me if I had ever heard a planar speaker before, and I told him that all I've heard are the Carver Amazings. He said, "Forget them. One of my customers owns a pair, and they're just OK." I had to laugh to myself. First up he sets me in front of a pair of MagnePlanar MG1.6/QR speakers for $1675. Man are those things freakin' ugly looking! You'd think they could do something to make slightly more interesting looking than just a big, flat panel. Anyway, before the salesman would let me listen to them, he put in a CD of his own to make sure everything was properly set up. He moved the chair around to find the optimal listening position and changed the speaker positioning a bit as well. I was very impressed by such attention to detail, because I've never seen a hi-fi shop do that before. At most places you're lucky if you even get a chair.

So how did they sound? Freakin' amazing! They are so smooth and fluid, not harsh in any way. They have surprisingly strong bass, which I didn't expect from a planar speaker. The speakers disappear into a wall of sound quite nicely. Imaging? They image like nuts! When I listened to the "Robin Hood, Prince of Thieves" theme on my Telarc CD, I was blown away by the imaging and spaciousness. Normally I'm used to hearing the instruments kind of bunch up, but this was not the case through the Maggies. There was separation between the instruments, and it was quite easy to decipher where an instrument or section was positioned. They also created a soundstage that had depth, something I certainly wasn't used to hearing. Perhaps the best part was their detail and resolution. In Robin Hood theme there's a bell solo. This has proven to be a very good test of a speaker's high frequency, specifically for harshness and detail. The separation and air between the notes was incredible. Even more impressive was the overhang and decay of each note. I've never heard such detail in this recording. Normally I'm used to hearing the notes sort of run together and cover each note's overhang and decay. The next song I listened to was "Weekend at Monaco" from the Rippingtons "Live in L.A." CD. It sounded so good it was emotional. I've seen these guys in concert, so I can relate. The often harsh-sounding piano solos were smooth and airy. Good, strong bass. All through the song I heard new things I hadn't heard before. Most striking was the sax player. I could hear him struggling to hit his notes during his solos with that sax "honk" sound. That's as good as I can describe it. It was like hearing the personality of the sax. This was amazing detail that I had never heard. The last song I listened to was "Crash" from the Dave Matthews Band's "Crash" CD. Here the Maggies provided more of the revealing detail, smoothness, separation, etc. In conclusion, I can't believe how good these speakers sound for only $1675. I didn't expect anywhere near this performance for that amount of money. There is a disclaimer to this, however. They were hooked up to a $4000 Classe amp/preamp combo and a $2200 CD player (Conrad Johnson, I think). After listening to these speakers I thoroughly agree with his comment about the Carver Amazings. The Maggies are a superior speaker in all areas except bass performance. You can't top four 12" woofers with a planar speaker.

After listening to those I moved on to a $3000 pair of Martin Logan Aeon's (I believe). I listened to these in a different room with different equipment, but I don't believe it was as good as the stuff used with the Maggies. I also didn't get as long or as good of a listen with these as I did the Maggies, so I can't say I can fully discuss their sound. Let me start off by saying that these sound totally different. They sounded so reserved they made the Maggies sound forward. However, this could have been due to the fact that the volume was set quite a bit lower for my first two test songs on the ML's compared to the listening level on the Maggies. I listened to the Rippingtons CD and really didn't feel one way or the other about them. Then I listened to the Robin Hood theme. Here it was very apparent that the ML's were pretty bass-shy with their single 8" woofer compared to the Maggies. However, I noticed even more detail and air during the bell solo. Impressive. For my last song, "Crash" by Dave Matthews, I turned the volume up to a level comparable to the Maggies. All I can say is, "Wow!" Dave Matthews was in the room, right between those speakers, with a spotlight on him, with a clarity that boggles the mind. It was nuts! The other amazing thing, which I think is why I originally found the ML's too be reserved, was how there was no extraneous background noise. The soundscape was pitch black. Dave was in between the speakers and the other instruments around him, and that's it. To conclude, the ML's are certainly the next step up from the Maggies in terms of resolution. I can't say I listened to them enough to know if I prefer their sound. However, my initial impression is that at $3000, they aren't twice the speaker that the Maggies are (though they look a hell of a lot better), and they will definitely require a subwoofer to supplement the weak bass.

After listening to those speakers, I moved on to Palmer Audio to listen to a pair of $2300 Paradigm Studio 100's. This was your typical audio shop. The Studio 100's flanked a pair of Studio 80's, and the system was positioned about 10' from the front counter of the store. That's a REALLY good way to show off the best speakers in the store. Then top it off they're using a cheap $250 Parasound preamp (according to the salesman) to which they can't find the remote, a 160W (I think) amp (which the salesman claims isn't nearly enough to do these speakers justice), and a cheap DVD player for the source!!! This setup was destined to suck, and it did, hardcore. I couldn't believe how bad it sucked! The Studio 100's sounded very congested and muddy, though they had reasonable bass. I only listened to parts of two of my three test CD's, and I couldn't take it anymore. I then talked to the owner and pretty much told him I was thoroughly unimpressed. He said they'd be getting some bigger Parasound amps in stock in a few weeks and I should stop in then. He then went on to tell me that he sold his $4000 pair of speakers to get a pair of the $2300 Studio 100's, because he thought they did more things right. Oops, guess I shouldn't have knocked the speakers that the owner has. Hahah. I really would like to hear those speakers in a proper configuration, because I know they're better than what I heard. Even so, I really have my doubts that they'll touch the Maggies.

After returning home I listened to my stereo for a little comparison. Boy did it suck by comparison! I probably should have never spoiled my ears like that. Now I'm ruined.....

To conclude this novel, I'm now a HUGE panel speaker fan! Particularly I'm very much into the Maggies, assuming I can get over their looks. They have unbelievable performance for the money. I'd like to get another listen in on those Martin Logan's, but I don't think they're nearly the value the Maggies are. As for the Studio 100's, I really can't pass judgment on them yet. I really wasn't in the market for a new pair of speakers, but after those amazing demos, I'm seriously considering it. It's all I could think about all weekend.

Aaron
Post edited by Aaron on
0·Share on TwitterShare on Facebook
Sours: https://forum.polkaudio.com/discussion/1419/speaker-shopping-magneplanar-vs-martin-logan-vs-paradigm
Before You Buy the Martin Logan 35xti Bookshelf Speakers WATCH THIS VIDEO!
Actually, this is a sequel to "Time to Upgrade Speakers". Despite the cruel interruption wrought by Covid-19, I'm back in the hunt and still interested in knowledgeable guidance more than ever.
I've now critically listened (for hours on end) to: Monitor Audio Silver 500 & 300; Focal Aria 926 & 936; Triangle Esprit Australe EZ; Dynaudio Evoke 30; Vandersteen Model 1Ci; Aerial Acoustics 6T; Martin Logan Motion 60XTi; KEF R7; Spendor A7; Totem Hawk; Paradigm Prestige 85F & 95F. Next on my hitlist are the Revel Performa3 F206 and the GoldenEar Triton 2+. I'd love to hear the PSB Imagine T2 but can't find them anywhere close enough to do that. They must be selling like hotcakes because shops can't keep them in stock and they aren't ordering anymore. PSB must be getting ready to replace and/or update them. Damn! Day late & a dollar short!
Of course, doing all this critical listening in different shops, sound rooms, with different componentry, etc. makes it difficult to attempt to extrapolate what I'm after for my listening room and with MY componentry. And, of course, virtually all these speakers sound great with amplification that costs 3 and 4 times what I have! I wish salespeople would just stop that! Even with scheduled appointments, I guess some of them just can't help themselves.
I'm going to preface the following by saying that all the speakers I've auditioned, so far, have been and are very nice, indeed. I certainly do not want to denigrate any of these very fine transducers. For different ears, different listening rooms, different budgets, different componentry, etc. any of them might very well be the perfect fit for somebody. However, for my needs & purposes (we all have needs; don't we? Even nicer when we have a purpose) here's what my reconnaissance boils down to:
The Monitor Audio Silver impressed me but I heard them driven through amplification that costs 4 to 5 times and has twice the power of what I have (same CD player, though). Not a fair audition. Regardless, even with the 20 to 25 thousand bucks of muscle used for that audition, I still didn't get that WOW factor over what I already have.
The Triangle, also played through 3 to 4 thousand bucks of power in another unfair audition did WOW me but only for instrumental music. I was, surprisingly, curiously and immediately let down with vocals. Never had such an experience before, even with cheap speakers. Despite what the salesman said, and he heard it too, I'm convinced there was something wrong with those demos. Too bad! Probably would have bought them on the spot.
The Focal Aria 936, played through my amp, were wonderful but out of my budget range unless I can find demos or a great discount.
The Aerial Acoustics 6T, also played through my amp, were similarly wonderful but also out of my budget range. Push come to shove? I'd go with a pair of Aerial discounted demos despite the fact they played better with a tube amp.
Heard the Martin Logan Motion 60 XTi yesterday through a 60 watt NAD integrated (about half the power of my MAC MA5200). Those babies did some very nice things, indeed, and left me wondering what I could get out of them with my MAC. Regardless, it wasn't enough of an epiphany for me to take them home for a trial and dissuade me from curtailing my plans to audition the Revel F206 and GoldenEar Triton 2+.
So, at this point, I'm kinda hoping either the Revel or GoldenEar make me say: "Jumpin' Jehosaphat! That's it! My quest has ended! Here's my check!"
Any other ideas out there?
Sours: https://www.stereophile.com/content/sequel-time-upgrade-speakers
Now discussing:
Paradigm Monitor System vs Martin Logan Motion System
rnatalli said:

Paradigm and Martin Logan both make excellent speakers so only your ears will know. How come you've limited your choice to just these two? Lots of brands to consider; Monitor Audio, PSB, Kef, Aperion, Ascend to mention a few.

Click to expand...
The reason I am limited to these is that they are on a short list of speakers I am able to audition based on distributors in my area. I did consider Monitor, but their are no distributors in my area for a demo. PSB and Ascend do not offer a risk free trial that covers return shipping expenses, so they are out. I am still considering Aperion and KEF as they offer in home demos and cover return shipping in case you don't want them, but I have to front the $ to audition them and I would not want to do this twice (once with Aperion & again with the KEFs). I've never heard either, but both seem like great products. Auditioning both might seem like a PITA.
Does anyone have any opinions toward the sound quality of Martin Logan vs Paradigm vs Aperion vs KEF?
Sours: https://forums.audioholics.com/forums/threads/paradigm-monitor-system-vs-martin-logan-motion-system.90441/
2668
2669
2670
2671
2672