Coffee Lake i5 NUC Review (NUC8i5BEK / NUC8i5BEH)
Ok, last week I was looking at the i3 Bean Canyon NUC and now it's time to do the same for the i5 model. The model I have under review here is the NUC8i5BEK that's powered by a Coffee Lake CPU, which is the last 14 nm CPU Intel is producing before moving onwards to 10 nm manufacturing process. The model I have here is the compact version without a slot for a 2.5″ drive. I won't write a separate NUC8i5BEH review as the only difference to this model is the larger case that has a bit more space for the 2.5″ drive. The same mainboard and CPU is used for both models.
Features
Intel i5-8259U CPU (Coffee Lake), quad-core with hyperthreading, up to 3.8 GHz
Integrated Intel Iris Plus Graphics 655 GPU, up to 1.05 GHz, 128 MB eDRAM
RAM: 2x DDR4-2400 SO-DIMM, 1.2 volt, 32 GB max.
SSD: 1x 22×80 (22×42 also supported) M.2 SSD slots for SATA or NVMe SSD
HDMI 2.0a
port, 4k support with HDR
USB Type-C port that provides USB 3.1 Gen2 (10 Gbps), Thunderbolt 3 and DisplayPort 1.2 capabilities
4 USB 3.1 Type-A (the normal one) ports (2 front, 2 rear)
Intel gigabit Ethernet Adapter
Intel Wireless-AC 9560 WiFi adapter with Bluetooth 5.0
3.5 mm front audio jack for stereo + microphone
Consumer infrared receiver
Dual microphone array
Micro SDXC card reader
Dimensions: 117 mm x 112 mm x 51 mm (4.6″ x 4.4″ x 2.0″)
90W power adapter
Full technical product specifications are available as PDF.
Unboxing
The Coffee Lake NUC is delivered as a barebones unit. This means there's no operating system, memory or an SSD drive installed. You'll need to buy them separately and install yourself or buy from a vendor that does it for you. It's not that difficult to install the components yourself though. You will need to bring a DDR4 SODIMM memory module or actually ideally two of them for dual-channel operation. Furthermore you'll need some form of storage. The NUC8i5BEH model has a slot for a 2.5″ SATA drive, whereas the more compact NUC8i5BEK model does not. Both models have an M.2 slot that can be used with NVMe or SATA SSD drives. On NUC8i5BEH you can even install both an M.2 and a SATA drive simultaneously. Since the mainboard is the same on the NUC, the NUC8i5BEK also has the connectors for the SATA drive, but there's absolutely no space in the case for one.
Disclaimer: the picture above is actually taken from my i3 NUC review, but the box contents are identical for i5. You'll find a 90-watt power brick, power cable, a VESA mounting plate to mount the NUC behind your TV or monitor, some screws and instruction brochures and advertisement material.
I really like how compact the K model is. In the above model you can see the difference between the H and the K models. There's not much in the front panel: HDD LED, two USB ports (the yellow one is charging capable), headphone/headset jack and the power button. The two small holes are for the dual microphone array. You don't see it, but there's also an infrared receiver in the front panel in case you want to control your NUC with a traditional infrared remote control. That's handy for a HTPC.
On the left side of the NUC there's a micro SD card reader and a hole for a Kensington lock if you want to keep someone from slipping the NUC to their pocket while no-one's watching. The right side is more plain with only a plain air intake grille there.
Despite being smaller than the NUC8i5BEH model, the NUC8i5BEK has exactly the same connectors in the back panel. There's a DC power jack, a HDMI 2.0a connector, Gigabit Ethernet port, two USB 3.1 type A ports and a single type C port that can be used for Thunderbolt 3, DisplayPort and USB 3.1 connectivity.
Building It
The installation of RAM and the SSD drive into the NUC is simple.
Unfasten the 4 screws.
Take off the bottom cover.
Add your RAM and M.2 SSD.
You'll need to unscrew the 4 screws on the bottom plate and pull it out. You'll immediately see the mainboard in front of you. Click the memory modules in place first. Unscrew the small screw from the M.2 slot and insert the SSD drive into the M.2 slot before replacing the M.2 slot screw again (the screw is the one on the upper left side of the picture here – little bit left of the "970"). Nothing more to do here, so you can close the bottom cover and fasten the screws. There's a thermal pad on the bottom cover to distribute the heat that the SSD drive generates and if you have an SSD drive that has a larger heat sink one of the screws will be a more difficult to fasten. Maybe it's even a good idea to not fasten the screw fully in order to avoid excessive force being exerted on the SSD. If you use an SSD such as the Samsung 970 EVO seen here and what our NUC Guru – Build a NUC tool recommends, there's not going to be any trouble.
Mainboard and cooling
Disclaimer: The following chapter and the pictures are from my i3 review. The i5 looks exactly the same so I was feeling a bit lazy and did not photograph it again.
Normally you don't need to detach the mainboard from the case but I wanted to do so, as I wanted to see the updated cooling solution on the other side of the mainboard.
As you can see, on the other side there's a much larger diameter fan (80 mm in this NUC) than previously was used on the Core NUCs. This is good news because large fans can move more air without spinning so fast. This in turn means less noise and noise is what some might remember the previous generation Kaby Lake NUCs from.
I detached the fan to find the copper heat pipe under the fan.
And finally you'll find the CPU under the heat pipe. There's quite a generous amount of cooling paste applied between the CPU and the heat pipe. A bit too much for my liking even, but seems to work ok though.
Finally, if you look close enough you can see the MegaChips MCDP2800 LSPCon chip that converts the internal DisplayPort 1.2 signal into HDMI 2.0a signal. I know this will be a disappointment for some as Intel had some problems with the LSPCon chips a couple of years ago and they did get some bad rep out there. The LSPCon and the GPU in NUC8i5BEH/NUC8i5BEK support HDR. The firmware version of the LSPCon was 1.73.
BIOS
The BIOS in the Coffee Lake NUCs is the Visual BIOS that hasn't changed much over the years when it comes to the user interface. You can use your mouse and keyboard to move around. All your basic options are present, but don't expect a host of overclocking possibilities being offered here. BIOS version 0048 was used for this review.
It's worth pointing out that the consumer infrared receiver is disabled in the BIOS by default. The driver installation in Windows will fail unless you enable it.
Contents
Related
Sours: https://nucblog.net/2018/11/coffee-lake-i5-nuc-review-nuc8i5bek-nuc8i5beh/
Intel NUC Kit NUC8i7BEH (i7-8559U) Mini PC Review
The quad-core Core i7-8559U has nearly twice the TDP of a quad-core i7-8550U (28 W vs. 15 W) and a significantly faster base clock rate (2.7 GHz vs. 1.8 GHz). Actual CPU performance, however, is mixed because the NUC is unable to sustain Turbo Boost clock rates for very long.
By running CineBench R15 Multi-Thread in a loop, we can observe how CPU performance changes over time. Our graph below shows our i7-8559U starting out strongly with a score of 808 points to best even the Core i7-7700HQ as found on many gaming laptops. Unfortunately, performance degrades very quickly and its score subsequently drops by about 17 percent during the second loop. The final result is a processor that only edges out the i7-8550U by a tinier margin than we had hoped. The initial burst in performance is short-lived and we investigate this further in our Stress Test section below.
Raw CPU performance is still faster than both the Ryzen 5 2500U and Ryzen 7 2700U even after accounting for the performance throttling.
See our dedicated page on the Core i7-8559U for more technical information and benchmark comparisons.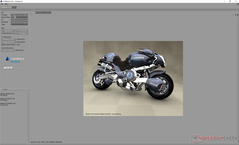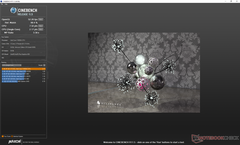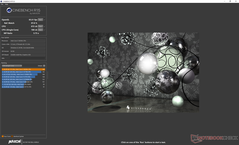 Sours: https://www.notebookcheck.net/Intel-NUC-Kit-NUC8i7BEH-i7-8559U-Mini-PC-Review.360356.0.html
Launch Date
The date the product was first introduced.
Lithography
Lithography refers to the semiconductor technology used to manufacture an integrated circuit, and is reported in nanometer (nm), indicative of the size of features built on the semiconductor.
TDP
Thermal Design Power (TDP) represents the average power, in watts, the processor dissipates when operating at Base Frequency with all cores active under an Intel-defined, high-complexity workload. Refer to Datasheet for thermal solution requirements.
Intel vPro® Platform Eligibility ‡
The Intel vPro® platform is a set of hardware and technologies used to build business computing endpoints with premium performance, built-in security, modern manageability and platform stability.
Learn more about Intel vPro®
# of Cores
Cores is a hardware term that describes the number of independent central processing units in a single computing component (die or chip).
# of Threads
A Thread, or thread of execution, is a software term for the basic ordered sequence of instructions that can be passed through or processed by a single CPU core.
Processor Base Frequency
Processor Base Frequency describes the rate at which the processor's transistors open and close. The processor base frequency is the operating point where TDP is defined. Frequency is typically measured in gigahertz (GHz), or billion cycles per second.
Max Turbo Frequency
Max turbo frequency is the maximum single core frequency at which the processor is capable of operating using Intel® Turbo Boost Technology and, if present, Intel® Thermal Velocity Boost. Frequency is typically measured in gigahertz (GHz), or billion cycles per second.
Embedded Options Available
Embedded Options Available indicates products that offer extended purchase availability for intelligent systems and embedded solutions. Product certification and use condition applications can be found in the Production Release Qualification (PRQ) report. See your Intel representative for details.
Max Memory Size (dependent on memory type)
Max memory size refers to the maximum memory capacity supported by the processor.
Memory Types
Intel® processors come in four different types: Single Channel, Dual Channel, Triple Channel, and Flex Mode. Maximum supported memory speed may be lower when populating multiple DIMMs per channel on products that support multiple memory channels.
Max # of Memory Channels
The number of memory channels refers to the bandwidth operation for real world application.
Max Memory Bandwidth
Max Memory bandwidth is the maximum rate at which data can be read from or stored into a semiconductor memory by the processor (in GB/s).
Max # of DIMMs
DIMM (Dual In-line Memory Module) is a series of DRAM (Dynamic Random-Access Memory) IC's mounted on a small printed circuit board.
ECC Memory Supported ‡
ECC Memory Supported indicates processor support for Error-Correcting Code memory. ECC memory is a type of system memory that can detect and correct common kinds of internal data corruption. Note that ECC memory support requires both processor and chipset support.
Integrated Graphics ‡
Integrated graphics allow for incredible visual quality, faster graphic performance and flexible display options without the need for a separate graphics card.
Graphics Output
Graphics Output defines the interfaces available to communicate with display devices.
PCI Express Revision
PCI Express Revision is the supported version of the PCI Express standard. Peripheral Component Interconnect Express (or PCIe) is a high-speed serial computer expansion bus standard for attaching hardware devices to a computer. The different PCI Express versions support different data rates.
PCI Express Configurations ‡
PCI Express (PCIe) Configurations describe the available PCIe lane configurations that can be used to link to PCIe devices.
Removable Memory Card Slot
Removable Card Slot indicates the presence of a slot for removable memory cards.
M.2 Card Slot (storage)
M.2 Card Slot (storage) indicates presence of an M.2 slot that's keyed for storage expansion cards
USB Revision
USB (Universal Serial Bus) is an industry standard connection technology for attaching peripheral devices to a computer.
Total # of SATA Ports
SATA (Serial Advanced Technology Attachment) is a high speed standard for connecting storage devices such as hard disk drives and optical drives to a motherboard.
RAID Configuration
RAID (Redundant Array of Independent Disks) is a storage technology that combines multiple disk drive components into a single logical unit, and distributes data across the array defined by RAID levels, indicative of the level of redundancy and performance required.
Integrated LAN
Integrated LAN indicates the presence of an integrated Intel Ethernet MAC or presence of the LAN ports built into the system board.
# of Thunderbolt™ Ports
Thunderbolt™ is a very high-speed, daisy-chainable interface that allows connection of multiple peripherals and displays to a computer. Thunderbolt™ 3 (40Gbps) uses a USB Type-C™ connector which combines PCI Express (PCIe Gen3), DisplayPort (DP 1.2), USB 3.1 Gen2 and provides up to 100W of DC power, all in one cable.
Intel® Optane™ Memory Supported ‡
Intel® Optane™ memory is a revolutionary new class of non-volatile memory that sits in between system memory and storage to accelerate system performance and responsiveness. When combined with the Intel® Rapid Storage Technology Driver, it seamlessly manages multiple tiers of storage while presenting one virtual drive to the OS, ensuring that data frequently used resides on the fastest tier of storage. Intel® Optane™ memory requires specific hardware and software configuration. Visit www.intel.com/OptaneMemory for configuration requirements.
Intel® Virtualization Technology for Directed I/O (VT-d) ‡
Intel® Virtualization Technology for Directed I/O (VT-d) continues from the existing support for IA-32 (VT-x) and Itanium® processor (VT-i) virtualization adding new support for I/O-device virtualization. Intel VT-d can help end users improve security and reliability of the systems and also improve performance of I/O devices in virtualized environments.
Intel vPro® Platform Eligibility ‡
The Intel vPro® platform is a set of hardware and technologies used to build business computing endpoints with premium performance, built-in security, modern manageability and platform stability.
Learn more about Intel vPro®
TPM
Trusted Platform Module (TPM) is a component on the desktop board that is specifically designed to enhance platform security above-and-beyond the capabilities of today's software by providing a protected space for key operations and other security critical tasks. Using both hardware and software, the TPM protects encryption and signature keys at their most vulnerable stages - operations when the keys are being used unencrypted in plain-text form.
Intel® HD Audio Technology
Intel® High Definition Audio (Intel® HD Audio) is capable of playing back more channels at higher quality than previous integrated audio formats. In addition, Intel® HD Audio has the technology needed to support the latest and greatest audio content.
Intel® Rapid Storage Technology
Intel® Rapid Storage Technology provides protection, performance, and expandability for desktop and mobile platforms. Whether using one or multiple hard drives, users can take advantage of enhanced performance and lower power consumption. When using more than one drive the user can have additional protection against data loss in the event of hard drive failure. Successor to Intel® Matrix Storage Technology.
Intel® Virtualization Technology (VT-x) ‡
Intel® Virtualization Technology (VT-x) allows one hardware platform to function as multiple "virtual" platforms. It offers improved manageability by limiting downtime and maintaining productivity by isolating computing activities into separate partitions.
Intel® Platform Trust Technology (Intel® PTT)
Intel® Platform Trust Technology (Intel® PTT) is a platform functionality for credential storage and key management used by Windows 8* and Windows® 10. Intel® PTT supports BitLocker* for hard drive encryption and supports all Microsoft requirements for firmware Trusted Platform Module (fTPM) 2.0.
Intel® AES New Instructions
Intel® AES New Instructions (Intel® AES-NI) are a set of instructions that enable fast and secure data encryption and decryption. AES-NI are valuable for a wide range of cryptographic applications, for example: applications that perform bulk encryption/decryption, authentication, random number generation, and authenticated encryption.
Sours: https://ark.intel.com/content/www/us/en/ark/products/126148/intel-nuc-kit-nuc8i5beh.html
Netgear Updates Orbi Lineup with RBKE960 Wi-Fi 6E Quad-Band Mesh System
Seagate Updates Game Drive SSD for Xbox with New Look and InternalsAT Deals: The SteelSeries Apex 7 Mechanical Keyboard at New Low Price
TWEETS
andreif7: @shameermulji @reneritchie I disrespectfully say that's just stupid. If you don't like a feature, don't use it. Giv… https://t.co/HcCs6ISsgr
andreif7: @handleym99 @iMarc96 @reneritchie What are you even talking about, that's the worst possible example. The A10 had a… https://t.co/SsK88VPHEs
andreif7: @VadimYuryev @dazeone81 > 4-second delay before switching down from 120hz Where did you get this from? That's not how it works.
andreif7: @mitchellmllnnl @reneritchie The X3 and 1+9Pro are garbage and don't have LFD working at all, the Note20Ultra and S… https://t.co/sREmqr2cwe
andreif7: @mitchellmllnnl @reneritchie There are literally only 2 other phones on the market having the same hardware class, so I repeat what I said.
IanCutress: @lbux0 Higher density nand, but hdd market has jumped because of chia.
IanCutress: @TheAndrewLobban Heh when I tweeted it said 71% claimed. Next 29% I in 9 minutes
IanCutress: HDD prices going up (16 TB for £310) SSD prices coming down (2 TB for £132)
IanCutress: 2TB SSDs now £132 in the UK ($150 equivalent) https://t.co/4WMbFObsyU #affiliatelink
IanCutress: @AVahne @albpro @MoStueck Firmware is locked to a few GPUs only. Rtx 1060 and lower
RyanSmithAT: @JumboShrimp787 @BrettHowse Ahh, okay, you're talking about Windows 11. Since today's piece was about the Surface h… https://t.co/bSPOukjtox
RyanSmithAT: @JumboShrimp787 @BrettHowse Just for future reference, what else would you have liked to see?
RyanSmithAT: If you only read one (more) thing today, read this. @andreif7 has once again knocked it out of the park with his di… https://t.co/hr3PPXwCJT
RyanSmithAT: @Tech_nerd_02 We're cracking away on it! @andreif7 only received the phones a few days ago, so there's still quite a bit of work left to do
ganeshts: A Thunderbolt 4 / USB4 hub from @plugable at a very attractive price point (considering the USBC-HDMI value add). A… https://t.co/DiJZS8MmF9
RyanSmithAT: @andreif7 If you're not already, use iTunes to do it. For whatever reason it goes a lot faster that way than having… https://t.co/Be9IMU4gja
ganeshts: @JamesDSneed @IanCutress Yes, NAND has the ability to store dynamic sector remap information - this is not only for… https://t.co/J0NYC9oCZk
ganeshts: @AG_1138 Micron has a history of doing these silent changes. The P2's silent move from TLC to QLC resulted in worse… https://t.co/UfmTilvFi1
ganeshts: @ricswi Looks like that requirement is Home-only. Other editions will still allow local accounts. I can't remember… https://t.co/qOvPnduAuY
ganeshts: @Laughing_Man @hnpn914 Benson, is there an update planned for the Twinkie PD to support EPR? I still use the USBC-T… https://t.co/D6g5nmQvB5
Follow @ANANDTECH
Sours: https://www.anandtech.com/show/15571/intel-nuc10i7fnh-frost-canyon-review/9
Consumption nuc8i5beh power
I understand has put Intel focus onto increasing the efficiencies of their CPUs, but I'm unsure how to interpret this in the wider context of a desktop CPU.
I am looking to replace my laptop with a small desktop, as my laptops CPU is underpowered, and (in broad strokes), I'm trying to understand the typical power consumption difference (at near idle) between 2 systems running Linux, and powered on 24/7 but used mainly for office tasks like browsing, ssh windows, light GUI stuff, although occasionally there will be some heavy lifting like transcoding video.
The first is an old workstation PC with an i7-3770k CPU, 32 gigs RAM and SSD. Although the CPU has a TDP of 77 watt, the entire system draw is typically about 60 watts according to my meter.
As a ballpark, what would I expect something like an Intel NUC with 8th or 9th gen i5 processor to draw - total - on average. (I see that an i5-8279U CPU, which gets slightly better performance has a TDP of 28 watts.
Relatedly, if I add a add a cheap GT710 graphics card to get 4k output to the i7-3770k cpu what will that do to the overall power consumption of the system?
asked Oct 29 '19 at 22:26
davidgodavidgo
60.3k1010 gold badges8686 silver badges135135 bronze badges
Sours: https://superuser.com/questions/1497246/from-a-power-consumption-pov-how-does-a-new-typical-nuc-cpu-compare-wth-an-ivy
How To Overclock the Intel NUC D54250WYK
Intel NUC NUC8I5BEH Intel Core i5-8259U 2.30GHz Quad Core Intel Iris Plus 655 Graphics 2x DDR4 SO-DIMM Mini PC – RAM, HDD, OS Not Included
Brand
Intel
Series
NUC Kits
Model
NUC8i5BEH
Essential Specifications
Board Form Factor
UCFF (4 x 4″)
Socket
Soldered-Down BGA
Internal Drive Form Factor
M.2 and 2.5″ Drive
Number of Internal Drives Supported
2
Lithography
14
TDP
28.0 W
DC Input Voltage Supported
12 – 19 VDC
Processor Included
Intel Core Processor i5-8259U (6MB SmartCache, Up to 3.80GHz)
Memory Specifications
Max Memory Size (Dependent on Memory Type)
32 GB
Memory Types
DDR4-2400 1.2V SO-DIMM
Max Number of Memory Channels
2
Max Memory Bandwidth
38.4 GB/s
ECC Memory Supported
No
Graphics Specifications
Integrated Graphics
Intel Iris Plus Graphics 655
Graphics Output
HDMI 2.0a; USB-C (DP1.2)
Number of Displays Supported
3
Expansion Options
PCI Express Revision
Gen 3
PCI Express Configurations
M.2 Slot with PCIe X4 Lanes
Removable Memory Card Slot
microSDXC with UHS-I Support
M.2 Card Slot (Storage)
22×42/80
I/O Specifications
Number of USB Ports
6
USB Configuration
2x Front and 3x Rear USB 3.1 Gen2; 2x USB 2.0 via Internal Headers
USB Revision
2.0, 3.1 Gen 2
USB 2.0 Configuration (External+Internal)
0 + 2
USB 3.0 Configuration (External+Internal)
2B 2F + 0
Total Number of SATA 6.0 Gb/s Ports
2
RAID Configuration
2.5″ HDD/SSD + M.2 SATA/PCIe SSD (RAID-0 RAID-1)
Audio (Back + Front Channels)
7.1 Digital (HDMI mDP); L+R mic (F)
Integrated LAN
10/100/1000
Integrated Wireless
Intel Wireless-AC MAC
Integrated Bluetooth
Yes
Additional Headers
CEC, 2x USB2.0, FRONT_PANEL
Advanced Technologies
Intel Optane Memory Supported
Yes
Intel Virtualization Technology for Directed I/O (VT-d)
Yes
Intel vPro Platform Eligibility
Yes
TPM
No
Intel HD Audio Technology
Yes
Intel Rapid Storage Technology
Yes
Intel Virtualization Technology (VT-x)
Yes
Intel Platform Trust Technology (Intel PTT)
Yes
Warranty Information
Warranty
3 Year Warranty
Sours: https://www.foxytech.co.za/product/intel-nuc-nuc8i5beh-intel-core-i5-8259u-2-30ghz-quad-core-intel-iris-plus-655-graphics-2x-ddr4-so-dimm-mini-pc-ram-hdd-os-not-included/
Now discussing:
I clarified, not believing my ears. - Yes. The daughter-in-law answered shortly. - That's so clever, that's so well done.
109
110
111
112
113