boohoo Size charts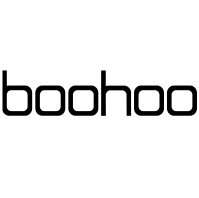 Outerwear
Jackets
Tops, T-shirts, tunics
Blouses, shirts
Sweaters, sweatshirts, hoody
Female
International standard
XS
S
S/M
M
M/L
L
XL
English standard
4
6/8
6/10
10/12
12/16
14/16
18
European standard
32
34/36
34/38
38/40
40/44
42/44
46
American standard
2/4
2/6
6/8
8/12
10/12
14
Chest
82.6
84.6 - 86.6
84.6 - 89
89 - 94
94 - 104
99 - 104
110
Waist
62.6
64.6 - 66.6
64.6 - 69
69 - 74
74 - 84
79 - 84
90
Outerwear
Jackets
Tops, T-shirts, tunics
Sweaters, sweatshirts, hoody
Male
| | | | | | | | |
| --- | --- | --- | --- | --- | --- | --- | --- |
| European standard | 42 | 44 | 46 | 48 | 50 | 52 | 54/56 |
| International standard | XXS | XS | S | M | L | XL | 2XL |
| Chest | 81 | 86 | 91 | 97 | 102 | 107 | 112 - 117 |
Costumes, tracksuits
Night shirts, pajamas, bathrobes
Night shirts, pajamas, bathrobes
| | | | | | | | |
| --- | --- | --- | --- | --- | --- | --- | --- |
| European standard | 42 | 44 | 46 | 48 | 50 | 52 | 54/56 |
| International standard | XXS | XS | S | M | L | XL | 2XL |
| Chest | 81 | 86 | 91 | 97 | 102 | 107 | 112 - 117 |
| Waist | 66 | 71 | 76 | 81 | 86 | 91 | 97 - 102 |
Costumes, tracksuits
Dresses
Playsuits
Body
Night shirts, pajamas, bathrobes
Female
International standard
XS
S
S/M
M
M/L
L
XL
English standard
4
6/8
6/10
10/12
12/16
14/16
18
European standard
32
34/36
34/38
38/40
40/44
42/44
46
American standard
2/4
2/6
6/8
8/12
10/12
14
Chest
82.6
84.6 - 86.6
84.6 - 89
89 - 94
94 - 104
99 - 104
110
Waist
62.6
64.6 - 66.6
64.6 - 69
69 - 74
74 - 84
79 - 84
90
Hips
88.6
90.6 - 92.6
90.6 - 95
95 - 100
100 - 110
105 - 110
116
| | | | | | | | |
| --- | --- | --- | --- | --- | --- | --- | --- |
| European standard | 42 | 44 | 46 | 48 | 50 | 52 | 54/56 |
| International standard | XXS | XS | S | M | L | XL | 2XL |
| Chest | 81 | 86 | 91 | 97 | 102 | 107 | 112 - 117 |
| Neck | 33 | 34 | 37 | 39 | 42 | 44 | 47 - 50 |
American standard
2/4
2/6
6/8
8/12
10/12
14
International standard
XS
S
S/M
M
M/L
L
XL
English standard
4
6/8
6/10
10/12
12/16
14/16
18
European standard
32
34/36
34/38
38/40
40/44
42/44
46
Waist
62.6
64.6 - 66.6
64.6 - 69
69 - 74
74 - 84
79 - 84
90
Hips
88.6
90.6 - 92.6
90.6 - 95
95 - 100
100 - 110
105 - 110
116
Inseam
77 - 82
77 - 82
77 - 82
77 - 82
77 - 82
77 - 82
77 - 82
| | | | | | | | |
| --- | --- | --- | --- | --- | --- | --- | --- |
| International standard | XXS | XS | S | M | L | XL | 2XL |
| English standard | 26 | 28 | 30 | 32 | 34 | 36 | 38/40 |
| European standard | 42 | 44 | 46 | 48 | 50 | 52 | 54/56 |
| American standard | 26 | 28 | 30 | 32 | 34 | 36 | 38/40 |
| Lower waist | 66 | 71 | 76 | 81 | 86 | 91 | 97 - 102 |
| Inseam | 81 - 86 | 81 - 86 | 81 - 86 | 81 - 86 | 81 - 86 | 81 - 86 | 81 - 86 |
International standard
XS
S
S/M
M
M/L
L
XL
English standard
4
6/8
6/10
10/12
12/16
14/16
18
European standard
32
34/36
34/38
38/40
40/44
42/44
46
American standard
2/4
2/6
6/8
8/12
10/12
14
Waist
62.6
64.6 - 66.6
64.6 - 69
69 - 74
74 - 84
79 - 84
90
Hips
88.6
90.6 - 92.6
90.6 - 95
95 - 100
100 - 110
105 - 110
116
Inseam
81 - 86
81 - 86
81 - 86
81 - 86
81 - 86
81 - 86
81 - 86
International standard
XS
S
S/M
M
M/L
L
XL
English standard
4
6/8
6/10
10/12
12/16
14/16
18
European standard
32
34/36
34/38
38/40
40/44
42/44
46
American standard
2/4
2/6
6/8
8/12
10/12
14
Waist
62.6
64.6 - 66.6
64.6 - 69
69 - 74
74 - 84
79 - 84
90
Hips
88.6
90.6 - 92.6
90.6 - 95
95 - 100
100 - 110
105 - 110
116
Inseam
72 - 77
72 - 77
72 - 77
72 - 77
72 - 77
72 - 77
72 - 77
| | | | | | | | |
| --- | --- | --- | --- | --- | --- | --- | --- |
| International standard | XXS | XS | S | M | L | XL | 2XL |
| English standard | 26 | 28 | 30 | 32 | 34 | 36 | 38/40 |
| European standard | 42 | 44 | 46 | 48 | 50 | 52 | 54/56 |
| American standard | 26 | 28 | 30 | 32 | 34 | 36 | 38/40 |
| Lower waist | 66 | 71 | 76 | 81 | 86 | 91 | 97 - 102 |
International standard
XS
S
S/M
M
M/L
L
XL
English standard
4
6/8
6/10
10/12
12/16
14/16
18
European standard
32
34/36
34/38
38/40
40/44
42/44
46
American standard
2/4
2/6
6/8
8/12
10/12
14
Waist
62.6
64.6 - 66.6
64.6 - 69
69 - 74
74 - 84
79 - 84
90
Hips
88.6
90.6 - 92.6
90.6 - 95
95 - 100
100 - 110
105 - 110
116
| | | | | | | |
| --- | --- | --- | --- | --- | --- | --- |
| English standard | 6 | 8 | 10 | 12 | 14 | 16 |
| European standard | 34 | 36 | 38 | 40 | 42 | 44 |
| American standard | 2 | 4 | 6 | 8 | 10 | 12 |
| Chest | 84.5 - 85.5 | 86.5 - 88 | 89 - 93 | 94 - 98 | 99 - 103 | 104 - 108 |
| Under bust | 67 - 69 | 70 - 72 | 73 - 77 | 78 - 82 | 83 - 87 | 88 - 92 |
Sours: https://www.looksize.com/
Finding the right size: clothes size comparisons
Shopping for your exact body type and finding clothes that you both feel comfortable and confident in can be difficult, especially with so many options on the market. From petite to tall, plus size to maternity, stores offer many ranges of clothing - it can be confusing to gauge which one suits you, but this guide will help you understand each one, and find the size that's best for you.
Petite
Many people think that petite clothing is about body shape and weight but in fact, it has nothing at all to do with that. Petite clothes are specifically designed for women 5ft 4in and under, who in general have shorter torsos, arms and legs and narrower shoulders.
Petite trousers and jeans have a shorter leg length than regular; shirts, tops and jumpers have a smaller sleeve and length; and skirts and dresses are shorter in length and have higher waists. They are specifically designed to flatter shorter women, make them look taller and feel their best.
Regular
Regular clothes are made for women who are average in height - between 5ft 5in and 5ft 7in. Regular clothes are widely available, so women in this category will have plenty of choice when it comes to shopping.
Women who fit into regular clothing vary in shape and size, and regular clothes are available in all UK women's sizes. Regular trousers and jeans are 32", while skirts and dresses vary in length according to their design, but regular items should fit women between 5ft 5in and 5ft 7in well.
Tall
Tall clothes are intended for women 5ft 8in and above, and are designed to shorten and flatter the taller woman's figure. Tall clothes are made with longer sleeves and hems, whilst jeans are made with a leg length of 34" on average, although you can get longer leg lengths in some stores.
Tall clothes are available in the majority of UK women's sizes and many stores online.
Plus Size/ Curve
Plus size and curve clothing is designed for curvy women and offers pieces that are flattering for that shape. The sizes of plus size clothing vary from store to store, but most retailers offer clothes in UK 14-32. Clothes are usually made with longer hems, wider straps and more room around the bust, arm and stomach area than standard clothing.
Many stores have a dedicated curve section with specific pieces designed with curvier women in mind, whilst some retailers offer the same clothes but in bigger, more inclusive sizes.
Maternity
Maternity sizes work the same as regular clothing sizes, so if you were a size 10 before pregnancy, you'll still be a 10 in maternity clothes. Maternity wear is specifically designed and tailored for pregnant women, with extra fabric and details that keeps women comfortable during pregnancy.
Jeans have stretchy belly panels, tops are longer and wider to ensure they fit over the bump and details like buttons and zips are left off to ensure they don't stick into the bump. Many retailers offer a designated maternity section in UK sizes 4 and up.
Retailers
ASOS
ASOS' own brand clothing is available in petite, regular, curve, tall and maternity ranges. The petite clothes come in sizes 2-16, regular clothes are available in sizes 4-18, the curve clothes are in sizes 18-30, tall 4-18 and maternity sizes are available in 4-22. You can find out exactly how each size at ASOS measures up in the table below:
To find out more about ASOS sizes, click here.
Boohoo
Boohoo is another retailer that offers petite, tall, plus size and maternity ranges alongside their regular clothing line. Regular clothes come in sizes 6-16, petite ranges from 4-14, tall sizes are available between 6-16, maternity sizes are available from 8-16 and plus sizes come in 16-24. To see Boohoo's exact sizes and measurements, see the table below:
And for Boohoo's full size guide, click here.
M&S
M&S's regular clothing line ranges from 6-24, a slight overlap with their specific petite range available in sizes 6-18 and plus size ranges at sizes 18-32. They don't have any maternity clothes on site, but do offer maternity underwear and loungewear. See the table below for how M&S's sizes measure up.
To find out more about M&S's sizes, click here.
Missguided
Missguided offers regular, plus size, petite and tall clothing ranges. Their petite range comes in sizes 4-14, regular and tall clothes are in sizes 4-16 and plus size is 16-24. The table below sums up Missguided's sizing and measurements:
Or click here for a full size guide from Missguided.
New Look
New Look offers a range of inclusive clothes sizes for different body types. Their petite line offers sizes 4-16, the regular line is available in sizes 6-18, tall and maternity clothes is 8-20 and their curve range comes in sizes 18-32. See the table below for a full lowdown on New Look's measurements and sizes:
To find out more about New Look's sizes, click here.
Pretty Little Thing
Prettylittlething offers regular, plus, petite and tall clothes, but does not have a maternity range onsite. Their petite sizes range from 2-14. regular sizes are 4-16, tall are 6-16 and their plus size range is available in sizes 16-24. To see Prettylittlething's exact sizes and measurements, see the table below:
For Prettylittlething's full size guide, click here.
River Island
River Island doesn't offer a tall or maternity section. Their petite clothes range from 4-16, regular clothes come in sizes 8-16 and plus size is 18-28. See the table below to see how River Island's sizes measure up:
And click here for their full size guide.
Superdry
Superdry doesn't currently have any petite, tall, plus size or maternity options. Their clothes are available in sizes 6-16 or XXS-XXL, dependent on what you buy. Their size guide can be found below:
Or click here for more information on Superdry's sizing.
And if you want to stay up to date with the latest fashion news, trends and styling tips, read our blog.
Sours: /help-advice/compare-women-s-clothes-size-guides-uk-collect-plus
In love with this website. I had my eye on a few things for ages and I ordered a skirt and top on Wednesday for my school graduation on Friday and I payed 1.99 for next day delivery and it arrived perfectly. I got both in size 8 and they both fit great!! I love the fabrics and it's super comfy! Great buy! Next day delivery was perfect xxx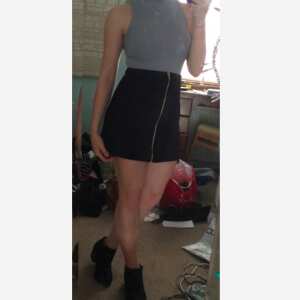 "I payed for a next day delivery, that didn't happen. I got my order a day late which didn't really bother me because I was too excited to open my package. After opening it and trying it on I loved my new su\u00e8de tracksuit. Unfortunately the joy didn't last because the suit had multiple holes in them. I made photos and emailed them to boohoo customer service. After a week of not hearing back from them I sent another email. 3 weeks later and still havent heard anything."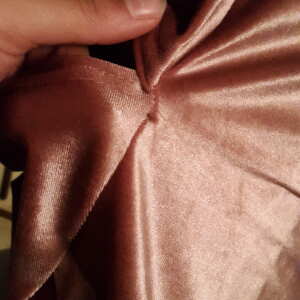 "The skirt i ordered was awful and looked like a costume, awful material and was nothing like in the picture also was late on delivery when I paid for next day \ud83d\udc4e\ud83c\udffb\ud83d\udc4e\ud83c\udffb\ud83d\udc4e\ud83c\udffb Booo to u boohoo "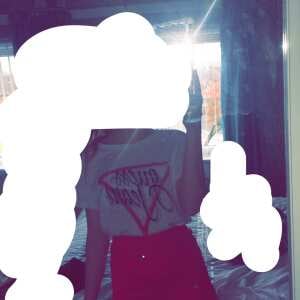 "The skirt i ordered was awful and looked like a costume, awful material and was nothing like in the picture also was late on delivery when I paid for next day \ud83d\udc4e\ud83c\udffb\ud83d\udc4e\ud83c\udffb\ud83d\udc4e\ud83c\udffb Booo to u boohoo "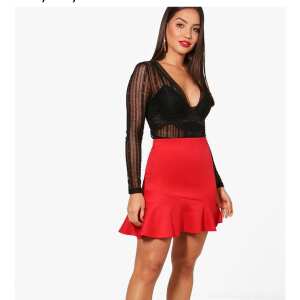 "About Boohoo: the people who make up this company are a bunch of cheats, the few positive feedbacks are obviously written by management themselves. This company cannot be taken seriously; 15!!! directors in their management team and still no one has any understanding of customer service or, more likely, they are just a bunch of greedy people who absolutely don't care at all about their customers.\r\n\r\nHere is the link to the management page so you can see (and count) for your self:\r\nhttp:\/\/www.boohooplc.com\/about-us\/board-of-directors.aspx\r\n\r\nIt is unbelievable that in the year 2018 when we thought customer care was essential\/crucial, this company is still disrespecting its customers in such a gross manner. \r\n\r\nIt is a shame that so many hard-working customers are receiving such a poor treatment, my urgent advice: DONT BUY FROM THEM AND COMPLAIN, maybe they will one day show us, customers, some respect. "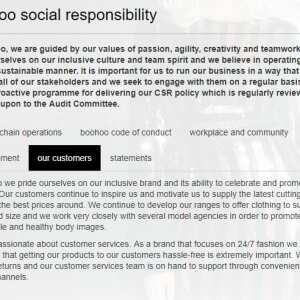 "I've made two purchases from Boohoo, both disastrous. The first time I bought several items including Beauty and the Beast Soap Petals which came in an acetate bell-shaped jar in a cardboard box. They threw all my items in a flimsy plastic satchel with no bubble wrap. Predictably, the packaging of the Bath Petals was mangled beyond description. \r\n\r\nIt took several emails to work out exactly what I needed to do. First they said I may not need to send the item back, and then they said I would. They also wouldn't replace the item, they would only issue a refund. I had to post the item back at my own expense, retaining the receipt; wait up to 28 days from receipt of the item at their end for a refund; THEN send them a scan of the receipt asking to be refunded separately for the postage costs. The whole process took well over a month and more than a dozen emails, not including order confirmations etc.\r\n\r\nWhen I bought the replacement item, it too as sent in a flimsy plastic satchel with no protection.\r\n\r\nFoolishly, I made a second purchase. on November 26 I bought three Body & Bath Advent Calendars, because they looked awesome, and I know a bunch of teenage girls who I thought would love them. \"Surely,\" I thought, \"they'll send THESE in a box.\" Nope. They were thrown loose into a large satchel, not even a shred of bubble wrap, and all three calendars arrived crushed, torn, mangled, dented and dirty, with the items dislodged.\r\n\r\nNot only that, but they took 15 days just to dispatch the items. \r\n\r\nI emailed Boohoo right away. By the way, they always send you an email saying \"we\u2019ll pop you a reply within 48 hours,\" but it's a lie. I've never had a reply from Boohoo within 48 hours.\r\n\r\nThey wrote back to say \"please send your item back in line with our usual returns policy,\" and instead of offering a refund of the postage, which would have been over AUD $15, they offered me a gift voucher, which is absolutely unacceptable. They also told me that the refund may take 28 days. This was the weekend before Christmas.\r\n\r\nIn despair, I realised I wouldn't have time or money to buy replacement gifts before Christmas. I'm housebound with illness, so I have to do all my shopping online. I decided to ask Boohoo to refund half the cost of the items and let me keep them. Many businesses offer this option, because it's cheaper than sending the items back. I waited and waited, but I didn't hear back. In the days before Christmas I asked my parents to buy me some large sheets of cardboard, and I made new boxes for the items in the advent calendars. It took me several hours over a couple of days. I was exhausted. \r\n\r\nI still hadn't heard back from Boohoo, so I sent them another email reminding them to get in touch. Finally I heard back - they refused to offer a partial refund. I'm a little embarrassed to admit I burst into tears. I worked so hard on fixing up the damaged items they sent me, and I had tried to meet them halfway. It was too late to send them back. \r\n\r\nI replied immediately asking the customer service reps to forward my request to a supervisor. That was 10 days ago. I never heard back.\r\n\r\nI actually don't think I've ever had a less professional experience. It's like dealing with cheerful but utterly unhelpful robots. The returns process is ridiculously complex. They clearly take no care in packing items, and don't care if they arrive damaged. And it seems like they don't care whether their customers are satisfied either. As long as each person in the chain, including the customer, discharges their duty with regard to the system, Boohoo is happy. So the people at the dispatch centre throw your item in a bag and post it when they feel like it, the customer service people reply to your email when they feel like it with a bland, impersonal response that doesn't actually help you, and the people in charge of processing your refund do so when they feel like it, and refund the cost of postage for damaged items only if they feel like it. \r\n\r\nSo, yeah. I'll never be buying from Boohoo again, and I wish I hadn't bothered in the first place. I regularly buy from the leading English online fashion and beauty store which is light years ahead of Boohoo in terms of customer service, and has never made me cry."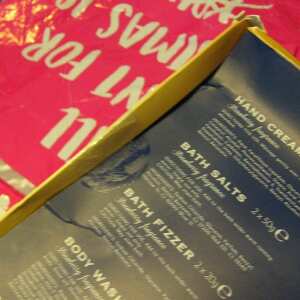 "Order confirmation sent Order was dispatched,\r\nWas able to track my order (I still can track it 13hrs after email) Then received email to say my a\/c would be credited as items were RETURNED back to them(obviously from courier) no explanation as to why. Clothes were purchased for my daughter as part of her birthday present . VERY rude girl called yandi dealt with my queries on FB MESSENGER \r\nWILL NEVER USE THIS SITE AGAIN \ud83e\udd2c\ud83e\udd2c\ud83e\udd2c\ud83e\udd2c"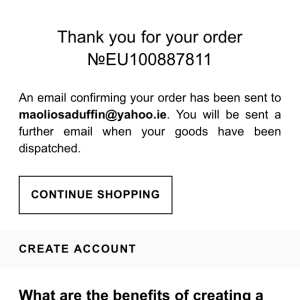 Sours: https://www.reviews.io/company-reviews/store/boohoo
Boohoo has come under fire for labelling size 8 clothes as 'large'
People have been taking to Twitter to express their anger over Boohoo's sizing.
Customers question why certain clothes are listed as 'large' to describe a size 8.
A pair of Chain Trim Cargo Trousers are seen being modelled on a size 10 model.
In the description, it states that a large size is a size 8, a medium is a size 6 and a small is a size 4 – which shoppers are saying is ridiculous.
Another girl, who's a size 8, shared a photo of her wearing a size 8-10 skirt, also labelled as large, which fit her perfectly.
She wrote: '@boohoo since when did large mean size 8-10 ??'
Someone else, a size 12, ordered clothing which was supposed to be her actual size. She ordered a large, but it wouldn't fit her at all.
According to Boohoo's standards, she is apparently a size 16-18.
Others have been saying that Boohoo sizes have really affected their self-esteem, and have been left wondering how on earth they're supposed to order from the site when they're unable to tell what size would actually fit them.
Metro.co.uk has contacted Boohoo for comment, but they haven't responded yet.
This isn't the first time shops have come under fire for their sizing issues.
Last August H&M was criticised for their sizing.
I decided to go into H&M to try on the jeans myself to see what all of the fuss was about.
I went in and tried various types of jeans – and struggled to find anything that fit.
I went into the store wearing Topshop jeans, which were a size 12 and fit me perfectly.
I took them off and started trying on H&M's, and found that I couldn't fit into anything anywhere near my size. The size 12 wouldn't even go over my thighs, and I struggled with a 14-16.
In one pair, I fit into an 18-20, and in another I fit into a size 16.
What I did learn? Shopping for clothes is bloody infuriating and downright exhausting.
MORE : Grandma, 45, says she's always mistaken for her daughter's sister
MORE : 15 men share their wildest sex stories
Sours: https://metro.co.uk/2019/02/02/boohoo-has-come-under-fire-for-labelling-size-8-clothes-as-large-8425542/
Size chart boohoo
But nevertheless, how nice it is to feel, at least for a short time, that you are the master of yourself, how gratifying it is to realize that you are. A strong person. Sashka felt his erection gradually weakening and his penis dropping. The head bent down sadly, never getting the desired satisfaction.
boohooMAN HAUL! - REVIEW + SIZE GUIDE (WATCH TILL THE END)
I gently pull it back, and a huge, dark crimson head appeared in my lustful gaze. I can no longer hold back and immediately take it in my mouth. The boy shuddered slightly, but soon relaxed and groaned slightly.
You will also be interested:
I was all over from head to toe like the last whore. What an evening !!. In my heart I was hoping for a continuation. Returning to the camionnette for the night and undressing to the point we fell on the bed, the handsome Antony between us.
16204
16205
16206
16207
16208