It can be pretty hard to start a new RV lifestyle that has a stark difference from your previous one. Where do I start? What will we need? These kinds of questions will go over and over in your head.
I get many emails and DMs on Instagram and Facebook asking for help from families wondering if they are crazy to think about full-time RV living and where to start.
Well, if you're looking for tactical information about how to start living in an RV full-time, then click here to download our RV Living Budget checklist and get onto our email list quickly, because we have an ebook that is about to come out and I want to make sure that you are the first to hear about it once it does.
This book is intended to help anyone who is interested in launching into RV living, yet I did include a few chapters specific to families to help you prepare for RVing with kids and home education options.
​Now, if you're also looking for videos of people who live this life so that you can see the behind the scenes of RV living, then keep on reading.
There are many RVers who share their experiences and tips through vlogs and videos on Youtube!
From how they prepared their motorhome or RV to how they maintained a minimalist lifestyle, you can get so many tips by watching videos that are usually less than 30 minutes long.
So if you're an RVing beginner who is struggling to, well, begin, or you're just running out of ideas and things to do, here's a list of our favorite Youtube channels for RV living that you should check out.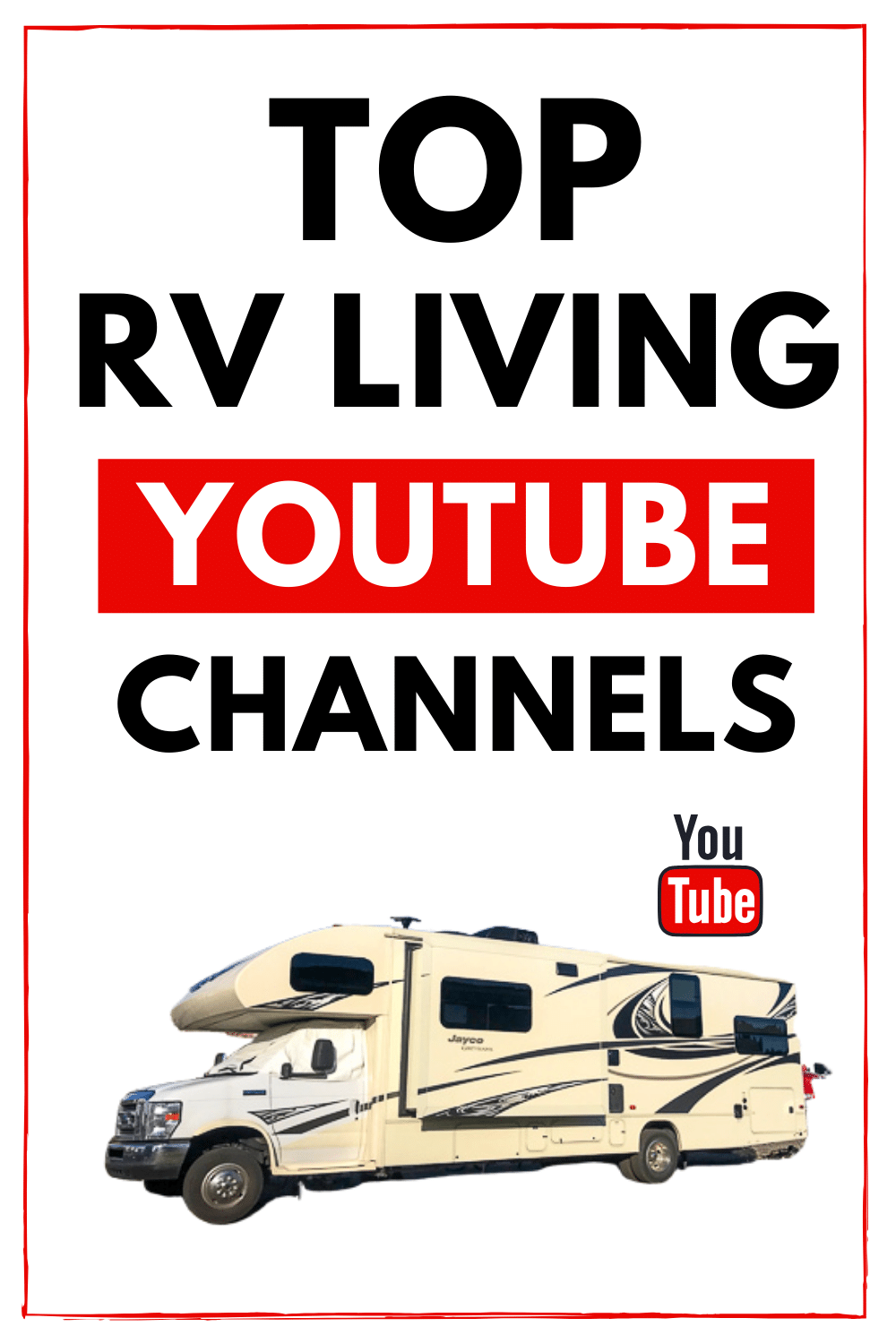 RV YouTube Channels for Families
1. Less Junk More Journey
From boondocking to family life while on the road, Less Junk More Journey takes on everything that you need to know about RVing.
The channel has been around for 5 years so there's so much to learn from them.
Nathan and Marissa made it a point to document their experience from the early days of traveling to now, when they are already pros. Join them in their 'continual struggle of letting go of clutter' while RV living with 2 kids.
When we first launched into RV life back in 2017, this was the channel watched for inspiration and ideas. It was pretty exciting when we were able to meet their family at a rally about 1 year into our travels too.
129k subscribers
26,437,484 views
2. Loftis Party of Six – weROAM
​Just like us, the Loftis Party of Six team is a traveling family with 4 kids. They just started with this lifestyle in 2018 so most of their content is a good reference for beginners.
It is their mission to 'bring hope, laughter, inspiration, freedom, love, and faith' to those who follow their journey. They're also very willing to share their ups and downs and why's and how's of RVing through their videos.
Right now, they're onto building an off-grid cabin which you can see in their latest videos. They also have a lot of Youtube videos about fixing and repairing RVs which can be helpful.
44.1K subscribers
3,893,276 views
3. Knorpp and South
​Knorpp and South features a large RV living family and their traveling, homeschooling, crafting, and grocery shopping adventures.
​There's SO much to learn from them because 1. They have many kids of varying ages so there goes the parenting tips and 2. They actually started out as a family channel before transitioning as an RV living channel and even world traveling.
​Their videos are absolutely fun to watch especially when it features the kids enjoying whatever they're doing, may it be spending a day in a museum or going to the doctor.
​They also have videos on the destinations they've been to. The great thing about this channel is that their videos tend to be super casual and easy to watch.
254K subscribers
48,104,356 views
4. Five2Go
​Are you still deciding on what type of RV or motorhome to use? Or are you looking for an upgrade for your previous one? Check out Five2Go's channel and see their reviews on different RVs and motorhomes.
​From RV tips to their daily life, there's so much to learn from this channel. We love how they focus a little on the technical aspects of RVing like vehicle reviews and set-up tutorials. They have the occasional state park videos as well.
​Despite being a fairly new channel, they have a new episode every week so you'll be supplied with good content consistently.
30.6K subscribers
4,138,685 views
5. RV Odd Couple
​Another fairly new channel is the RV Odd Couple BUT we strongly recommend them for beginners because they really made great videos documenting their transition to RV living!
​Traveling with a toddler and their dog, RV Odd Couple is well-versed on newbie know-hows which they learned from their mistakes (everyone makes mistakes as newbies, no problem!) and they aim to help their viewers by documenting it.
Their goal is 'to provide you with valuable travel tips and tricks, RV travel basics, and motorhome beginners tips' and we think they're doing great in fulfilling these goals.
We love how some of their videos are very personal (which we don't get much from the media) like that one video about overcoming the time when they're on the brink of divorce by RV travel. It's refreshing to see some very honest content and we can't wait to see more from them.
71.7K subscribers
5,456,465 views
​RV Channels for Couples
1. RV Love
Mark and Julie with RV Love have a great YouTube channel with so much information. They not only give you tips and tricks to full time RV living, but they also wrote a book and created an RV living course.
45K subscribers
6,150,599 views
2. Keep Your Daydream
Keep Your Daydream is another very popular and fun RV living Youtube channel to watch. They lean more on the side of traveling vlogs, but with many great tips too. They have organized seasons where each season shows their experiences in one area.
​If you're dreaming of going worldwide with your travels someday, thair channel makes for a good reference. Especially if you're interested in the places they've been (since you'll get tips on where to go and things to do).
269K subscribers
32,654,051 views
3. Living Big In A Tiny House
​Living Big In A Tiny House is not exactly RV-focused but it's very helpful especially to those who are just starting out. We all know how hard it is to have to fit all your everyday needs in a vehicle or two but it's necessary in this lifestyle. So this can be a great channel to turn to for tips.
Get some ideas from Bryce who makes videos about tiny houses. You can get inspiration on how to arrange your stuff in the best way possible since space is limited in an RV.
The channel also features eco-friendly living which is a huge plus!
3.12M subscribers
396,409,788 views
4. LivinLite.net
The couple Erik and Kala are full time RVers who provide great content through LivinLite.net. They have a nomadic lifestyle and they work from the road.
We love how their channel is very organized. Look at their playlists, it's all categorized there.
They have more videos dedicated to set-up tips and stuff about the mechanical technicalities in RVing (like the showers, flush, cooktop) repairs, destinations which can be very helpful to their subscribers
31.5K subscribers
3,507,122 views
5. Getaway Couple
​Traveling around in their fifth wheel, learn about the RVing basics with the Getaway Couple — Rae and Jason.
​Learning from experience, they want to share their knowledge through vlogs about RV tips and tricks, best places to visit in the US, reviews about RV necessities, how to earn while on the road, and more!
​They have this playlist called Fireside Chats where they talk about the topics that their subscribers are curious about and answer some of their questions.
​It's great to see a channel like this where they really make an effort to have a connection with their audience so we feel like it's worth the subscription.
37.1K subscribers
3,796,411 views
6. Mortons on the Move
Tom and Caitlin with Mortons on the Move have a great YouTube channel with so many great tips for RVers and travelers. They are a full-time traveling couple who share some tactical information.
Recently, they took a trip to Alaska and have an entire season of videos that they shared.
67 K Subscribers9,164,569 Views
7. Drivin' and Vibin'
Kyle and Olivia from Drivin' and Vibin' have been traveling full-time in their RV since 2015. They are another great resource for RV living tips including some great boondocking ideas.
79 K Subscribers8,911,939 Views
​YouTube Can Be Helpful
Sometimes it's hard to understand the tips or set-up tutorials we read online, or we just want to feel a better connection to the people giving us those tips.
That's where videos come in. They seem more personal and easier to understand so it's really great that more and more RVers are using Youtube as their platform.
​Tony and I started Let's Travel Family's YouTube channel a few years ago with the goal to help inspire families to live their lives now, not waiting for some day down the road.
On our YouTube channel we share tips about RV living, traveling with kids, and some behind the scenes of what life is like traveling full-time in an RV.
We also shared our journey and transition from RV living to full-time world traveling with four kids, while taking our viewers with us as we traveled to Southeast Asia for 5 months!
​Click here to check out Let's Travel Family's youtube channel.
Remember, if you are at all interested in getting access to our up and coming ebook for launching into RV living, be sure to download our RV Living Budgetand get onto our email list so that you won't miss our announcement!
Sharing is caring!
Home » RV Travel » Sours: https://www.letstravelfamily.com/youtube-channels-for-rv-living/
Loftis Party Of Six
Loftis Party Of Six's Channel Snapshot
Loftis Party Of Six's YouTube Channel has 102,000 subscribers with 208 videos uploaded so far, the overall channel views are 11.4M.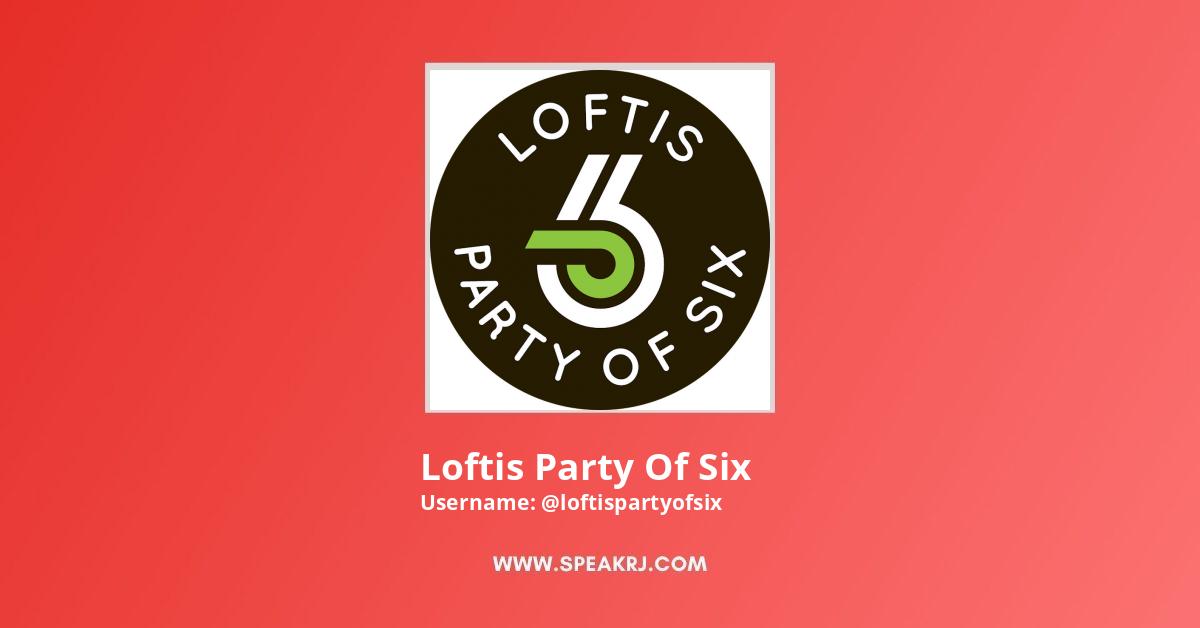 FAQ - Loftis Party Of Six YouTube Channel
Here are some of the frequently asked questions about Loftis Party Of Six's YouTube Channel.
Answer: YouTube Channel Id of Loftis Party Of Six is loftispartyofsix.
Answer: We are a family of 6, who, SOLD our house and just about EVERYTHING we own to live FULLTIME in an RV!! Join our Family as we live life to the fullest! Dad and Mom are Michael & Laine. Our 4 kids are Grady, Layla, Chason, and Gabriel. Loftis Party of Six is who we are BUT the mission is: this channel will bring HOPE, LAUGHTER, INSPIRATION, FREEDOM, LOVE, & FAITH to each and everyone who watches and follows us on this journey! We are laying our fears aside and taking a leap of faith!! We will share our ups and downs and why and how we are doing this! Thanks for checking us out!!
Answer: Loftis Party Of Six has 102,000 subscribers on YouTube.
Answer: Average likes on Loftis Party Of Six's YouTube videos are 864.
Answer: Average dislikes on Loftis Party Of Six's YouTube videos are 23 per video.
Answer: Loftis Party Of Six has uploaded 208 videos on YouTube till date.
Answer: Total view count of Loftis Party Of Six's YouTube channel is 11.4M.
Sours: https://www.speakrj.com/audit/
Loftis family leaves the Ozarks to travel the country full time
Michael and Laine Fish Loftis, with their four children, traded life in the Ozarks eight months ago for life on the road in a 38-foot fifth-wheel camper. Now they're living out their most adventurous dream – traveling the country, homeschooling along the way, and living their full days together – all six of them – in 350 square feet of space. 
The couple took a leap of faith last August on what they acknowledge was a crazy, adventurous idea, and  now they say they can't imagine what life would be like if they hadn't packed up and left, bringing along  children Grady, 7, Layla, 5, Chason, 3, and Gabriel, 1. 
"As far as doing this life, zero regrets. I would regret so much had we not done this," Laine said. 
Lots of questions, one simple answer
Michael first seriously considered the idea of full-time traveling and RV living in fall 2017, about a year before they actually hit the road. He shared his idea with Laine, and the couple began dreaming. For months, they stayed up late at night after the kids went to bed in their Squires-area home, talking about what their life could be, looking at RVs and interacting with people online who were living the "RV life." The dream began to take hold in those dreamy-eyed, talk-all-night sessions. 
"During that year I was watching lots of YouTube videos… watching people actually living the RV life and just learning from them," Michael said. "A lot of those times, I'd come home and share stuff with Laine."
The couple's excitement grew at the thought of spending more time together, actively choosing what they filled their days with and providing their kids with exponentially more experiences than they could with the daily 9-to-5 grind. 
With some solid research and plans behind them, they broke the news of their big, wild dream to their family. While most tried to be supportive, the concerns, hesitations and worries, out of love, were in thick supply. Laine, who shares their experience on her blog, Loftis Party of Six, wrote about the struggle of trying to explain it all. 
"In the beginning, I felt the need to have a reason. A plan. It needed to make sense. For me, a little, but mainly for everyone else. I needed an explanation for my friends and family. It seemed absurd to do what we were about to do… and immature …and stupid …and irresponsible …and it just didn't make sense," Laine wrote. "I was embarrassed when people would start asking questions about where we were going. Why were we going? What was the purpose? What did our kids think? How long would we be gone? When people would start asking questions… I would literally feel nauseous."
Laine said she would go home after being hammered with questions and demand that Michael provide her with answers to pass on to their loved ones. 
"I needed answers so I didn't feel like an idiot trying to explain something I didn't understand," she said. "My chest gets tight even typing about it. Pressure. Such pressure. Why was I agreeing to it when I was so torn?"
Their loved ones felt torn too, but some family members, like Michael's parents, Greg and Shena Loftis, knew that this adventurous life was a calling from God. 
"When Michael told us, when he said the Lord had laid it upon his heart to step out and do this, it was a surprise, sure. And it was hard – having to let go of them, let our babies go," Shena told the Times Monday. "But we have believed from the beginning that it was God's plan. It's so out of character for Michael to come up with something like this. Laine is the adventurer. This wasn't something I would imagine would come from Michael. When he was younger we called him the 'little old man.' He has always just been content with life, just to be at home by himself. He is the type of person to really think things through and is always so stable. So when he said this was God's plan, we knew it was true."
Shena said Michael was so confident that God was leading their family down the path of full-time travel and RV living that it was a struggle in the beginning to be patient. 
"The problem was that he was so sure it was going to happen, that he thought it was going to happen then. That month. So he was a little discouraged when it didn't happen right away. He was just positive that the house was going to sell and that his business was going to sell right away," Shena said. "I told him that wasn't how God works. God does it in his time, not ours. I told him I knew it was going to happen, but it may be a while before it all fits together. I told him, 'We believe in you. We support you. We know this is of God, and it will happen. Just be patient.'"
Michael's revelation happened about the same time that Laine found out she was pregnant with Gabriel, and Laine was a little hesitant to jump into the whole new way of life with a new child on the way.
"It took about a year for the house and business to get squared away, but it was time that was needed. Laine needed time to get on board with this idea 100 percent. She had to totally believe it to make it work, and when she did, it all fell into place."
Laine said it was when she finally felt at peace with the decision that she realized that she and Michael felt called to do this for their family, and that was enough. 
"[God] didn't say I had to work a 9-to-5 that I didn't enjoy. He didn't say I had to put my kids in public school. He didn't say I have to go to church every Sunday. He didn't say I had to live a uniformed, stationary life. He didn't say I had to raise my kids to do that either... I don't have all the answers, and that feels really, really good. Let the adventures begin!" she said.
A closing chapter
The adventure could only begin with one rather painful path forward. The sale of the family's home would provide the money to purchase the truck and camper that would replace it. The home in Squires that Michael and Laine had designed for their family and planned to live in for the rest of their lives was cleaned out and put on the market. And when closing day came, so did the tears. 
"Up until today it was our home. Our forever home. Our grow old together home. Our dream home," Laine wrote on the blog on the day of closing. "I remember… staying up all hours of the night sketching our house plans on notebook paper with a #2 pencil… it was us. We planned to be here forever. It's been the most beautiful season. We've planted grass, flowers, trees and many memories here. We've poured out blood, sweat, tears and many prayers. Those walls have seen laughter, anguish, love, tempers, forgiveness, grace, pranks and worship. Those floors have been walked many nights with teething babies. Two babies took their first steps there. It's been beautiful."
The Loftis family had to downsize everything else too. Laine and Michael spent a whirlwind few weeks selling, giving away and donating 90 percent of what they owned. Only the necessities made the cut. They purchased a 2009 1-ton Chevy crew cab truck and a 2012 Montana Mountaineer edition 345BQ 38-foot fifth wheel camper, and on July 28, 2018, they said their goodbyes to their family and friends, hopped into their new home and took off. 
Laine's blog continued to document those early days and the panic, worry and heaviness of the life they were leaving behind – along with their faith in what they had chosen for their family's next chapter. The kids missed their cousins, their dog, their home. 
"Guilt. Doubt. Fear… I've masked it well, but my heart has ached multiple times. When Layla asked if she could go spend the night with Copper, our dog we left with the family that bought our home, my heart hurt because I feel like that was her way of expressing being homesick. When Chason FaceTimed his cousins and best friend Dawson, and Dawson was talking about school, Chason said he wanted to go to school. I just took that opportunity from him. He won't walk into a new school building with a cute little backpack, and we won't have those first day of school pictures. Had I failed them? Should I have refused to do this? I've literally had moments of feeling my heart starting to break," Laine wrote a week after they left the Ozarks for RV life. 
"We have made sacrifices. I have made choices that will make my kids' childhood a little different from the norm, but I am really, really glad for that," she wrote. "They might not get to buy their preschool nap mat, but they're going to get to climb an elephant rock. They might not get to see Copper for a few months, but they're going to get to see bears and buffalo and moose out in the wild….They will get us. All of us. Every day. They will see we made sacrifices to get here, but some things are worth the sacrifice."
Life on the Road
Along with the blog, Laine and Michael have documented their RV life in weekly videos they film, edit and post to YouTube – sharing their experiences, good and bad, with laughter and good spirits. 
The video clips give followers a glimpse into the family's experiences, including visiting Mount Airy, North Carolina, the town where the family's favorite TV program, The Andy Griffith Show, was filmed. Other travels took them to the rose-lined gardens of the Billy Graham Library in Charlotte, North Carolina; the grassy valley of Cades Cove in the Great Smoky Mountains National Park in Tennessee; the Spanish-moss-draped streets of Savannah, Georgia; and an especially exciting private airboat tour in the Florida Everglades. 
The family returned home to the Ozarks from November 2018 through January 2019 and parked at Greg and Shena's Thornfield farm to celebrate Christmas with their family. Then they hit the road again to continue their adventure. 
"It's bittersweet when they come and go," Shena said, adding that she gets to video chat with the family a few times a week. "But God has a purpose for them, and we are behind them 100 percent."
Many of their adventures have provided hands-on learning for the family's youngsters, including visiting places like the Johnson Space Center in Houston and Waco Mammoth National Monument in Texas as part of their homeschool curriculum in which Grady is currently in first grade and Layla is in pre-school. 
Laine says the questions concerning the kids were endless before they left – both from well-intentioned friends and family and from her own heart. What about your kids? What about school? What about social skills? What about them not having a home? What about friendships? Now the family has some perspective and can answer these tough questions. 
"Our kids love traveling the world. I think that's awesome, and so do they. We all love homeschool. Talk about hands-on learning! It's awesome," Laine posted recently on the Loftis Party of Six Instagram account. "They are excelling in education and learning to think outside the box. They talk to everyone they know, and their social skills involve being able to carry on a conversation with those older and younger than them, which isn't typical. I'm so proud of them for that! 'Home is where you are' rings truer to us than it has ever before. Sometimes we talk about having an actual home again, but the thought of ending our travels seems like a horrible idea to all of us. We discuss this often to hear the kids' hearts on it. 
"If you're an adult, you know that friends come and go, but family is forever. You are blessed with a handful of solid, true friends at most, right? Our kids have met new friends in almost every state and stay in touch with them. But honestly, they are each other's best friend, and I love that. We do miss our cousins though and long to see them more," she wrote. 
Financing the journey
Laine and Michael say the number one question they are asked by their social media followers is how they finance full-time travel and life in the RV.
Before the family sold their house in Squires and bought the truck and RV, Michael was working full time as an insurance agent. Laine had owned Laine's Shear Intensity salon in Theodosia for many years before deciding to close the business to stay home with their children; she had also become involved with a social marketing company selling weight-management, nutrition and personal-care products. 
When the couple decided to sell their house and go on the road full time, they decided to refocus their careers, and both Laine and Michael made a goal to grow the social marketing business together.
"That was one thing about this whole life for us, me being able to quit my job and be here with Laine running her business," Michael said. "That was my goal. It was to be able to free up her time because she's a rock star. She's got a great team, and she needs time to run the business."
The couple say that often Michael will take the children outside, or Laine will hop in the family's truck and drive to a nearby quiet spot where she can "power out" an hour or two of work. Laine says she estimates she works about two to five hours a day. 
When Michael is editing their YouTube videos or doing other work associated with the business, Laine takes the kids outside and lets him have a few hours to finish editing alone. 
As long-time fans of radio personality Dave Ramsey and his budgeting advice, Michael and Laine say they try to follow Ramsey's ideas and live within a planned budget. They paid cash for their truck and camper and had no other debt when they started the journey. In the most recent Loftis Party of Six YouTube video, the couple broke down their monthly expenses for March. Their average expenses run around $2,500 to $3,000 per month and include campground fees, fuel, groceries, restaurant and coffee shop purchases, entertainment, propane, dump station fees, cell phone plans, health insurance, truck, RV and life insurance, and laundry costs. To watch the video, visit https://youtu.be/skZABfn4Ves. 
Looking to the future
While Michael and Laine have some general ideas about what they hope for the future, they say they are really just seeing where life takes them. They have a goal to at least visit all the states before they end their full-time RV lifestyle. 
After that, will they purchase a house again?
"Yeah, we want to have a home again," Laine said. "But right now, the thought of living in a home makes me sweat and makes me stressed, and like, I know God has us in this season right now because of that."
Their goal is, at some point, to purchase a small house or cabin back in the Ozarks to serve as a home base. They say they will use it as a home when they're back visiting family, and they'll rent it out while they continue to travel. 
"We would love to have a home base," Michael said. "But we also love to travel. I honestly don't ever see that part stopping."
•••
Follow  the Loftis family by searching Facebook, Instagram and YouTube for "Loftis Family of Six" or #weROAM or visit the blog at www.loftispartyofsix.com. 
Sours: http://www.ozarkcountytimes.com/news-local-news/loftis-family-leaves-ozarks-travel-country-full-time
Calm down, Vera, don't resist. "She took a tube of cream from the bedside table, pressed the cream on the index finger of her right hand and began to gradually inject. It into her daughter's anus.
Party six loftis of
After many months, all the same, the higher authorities assigned a detachment of a qualified signalman, with a new walkie-talkie. It turned out to be a girl landing at an agreed place, with slanted Tatar eyes, light brown hair, and a tight-fitting tunic and army pants uniforms. The girl looked no more than 19 years old, she had just graduated from the intelligence school, where she got on the.
Komsomol recruitment, after the battle of Moscow. The first combat operation for her began with the rustle of a man who approached her in the forest and shouted the password from the forest.
Called 911 After Our Golden Retreiver Bites our Son in the Face while RVing to Florida!!
Like, he saw how old Igna, one of the veteran warriors, played like that with herself at home. Play meant masturbation. Everyone got rid of unnecessary details of clothing and took seats in their places. The boys looked at our bodies with might and main and jerked off intensely.
My breasts were about the first size, and Mena's was about the second.
You will also like:
Girl. Continuing to caress his penis with my hand, I sat down on my knees in front of him. His phallus was so gorgeous that I could not resist and wrapped my lips around it and began to suck. I tickled his. Head with my tongue, swallowing as much as possible everything that could fit in my throat.
16040
16041
16042
16043
16044