Current Selection
X Chainsaws
X Husqvarna
X 435 II
Select Part Type
Current Selection
X Chainsaws
X Husqvarna
X 435 II
Select Part Type
Click here to see exploded diagrams for your chainsaw »
Our Part Number: RS723712
£5.10
Fuel Filter
Genuine Spare Part
Fits McCulloch, Partner Chainsaws
Suitable for select models of Husqvarna 435 II
Our Part Number: RS418467
£7.50
Fuel Primmer Bulb
Genuine Spare Part
Fits McCulloch Trimmers
Suitable for select models of Husqvarna 435 II
Our Part Number: RS423898
£17.80
Hexagon Nut
Genuine Spare Part
Suitable for select models of Husqvarna 435 II
Our Part Number: RS721356
£6.15
Screw Cihscto
Genuine Spare Part
Fits McCulloch Chainsaws
Suitable for select models of Husqvarna 435 II
Our Part Number: RS418781
£4.70
E-Clip
Genuine Spare Part
Fits McCulloch Chainsaws
Suitable for select models of Husqvarna 435 II
Our Part Number: RS418825
£1.50
Starter Cord Rope
Genuine Spare Part
Fits McCulloch, Partner Chainsaws
Suitable for select models of Husqvarna 435 II
Our Part Number: RS418478
£6.20
Brake Band
Genuine Spare Part
Fits McCulloch Chainsaws
Suitable for select models of Husqvarna 435 II
Our Part Number: RS418254
£11.05
Screw Ihscfm
Genuine Spare Part
Fits McCulloch Chainsaws
Suitable for select models of Husqvarna 435 II
Our Part Number: RS418823
£4.65
Screw Ccrpant
Genuine Spare Part
Fits McCulloch Chainsaws
Suitable for select models of Husqvarna 435 II
Our Part Number: RS418816
£3.40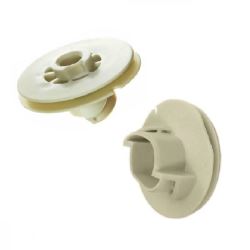 Our Part Number: RS722183
£29.50
Piston Pump
Genuine Spare Part
Fits McCulloch Chainsaws
Suitable for select models of Husqvarna 435 II
Our Part Number: RS418242
£15.75
Screw Ccrpant
Genuine Spare Part
Fits McCulloch Chainsaws
Suitable for select models of Husqvarna 435 II
Our Part Number: RS418800
£2.75
Check Valve
Genuine Spare Part
Fits McCulloch, Partner Chainsaws
Suitable for select models of Husqvarna 435 II
Our Part Number: RS418475
£7.85
Tank Cap Assy
Genuine Spare Part
Suitable for select models of Husqvarna 435 II
Our Part Number: RS723407
£8.75
Chain Catcher Pin
Genuine Spare Part
Fits McCulloch Chainsaws
Suitable for select models of Husqvarna 435 II
Our Part Number: RS418547
£5.90
Screw Ihscm
Genuine Spare Part
Fits McCulloch Chainsaws
Suitable for select models of Husqvarna 435 II
Our Part Number: RS418761
£5.90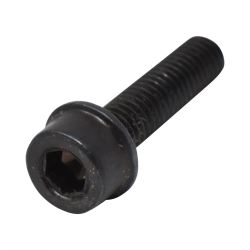 Screw Ihscfm
Genuine Spare Part
Fits McCulloch Chainsaws
Suitable for select models of Husqvarna 435 II
Our Part Number: RS418780
£4.70
Screw Ihscft
Genuine Spare Part
Fits McCulloch Chainsaws
Suitable for select models of Husqvarna 435 II
Our Part Number: RS418760
£7.75
Tank Vent Assembly
Genuine Spare Part
Fits McCulloch Chainsaws
Suitable for select models of Husqvarna 435 II
Our Part Number: RS418259
£14.15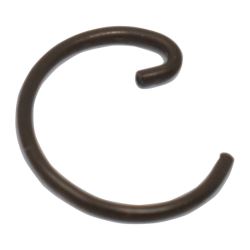 Snap Ring
Genuine Spare Part
Fits McCulloch, Partner Trimmers
Suitable for select models of Husqvarna 435 II
Our Part Number: RS424402
£1.70
Our Part Number: RS720615
£22.45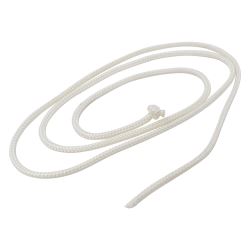 Starter Cord
Genuine Spare Part
Suitable for select models of Husqvarna 435 II
Our Part Number: RS722194
£6.20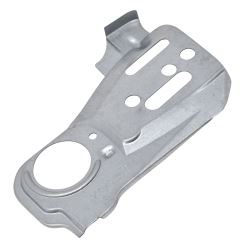 Chain Guide Plate
Genuine Spare Part
Fits McCulloch Chainsaws
Suitable for select models of Husqvarna 435 II
Our Part Number: RS418384
£9.00
Throttle Control
Genuine Spare Part
Suitable for select models of Husqvarna 435 II
Our Part Number: RS722690
£9.45
Worm Gear
Genuine Spare Part
Suitable for select models of Husqvarna 435 II
Our Part Number: RS725989
£9.20
Our Part Number: RS723656
£56.25
Clutch Cover Knob
Genuine Spare Part
Fits McCulloch Chainsaws
Suitable for select models of Husqvarna 435 II
Our Part Number: RS418197
£20.00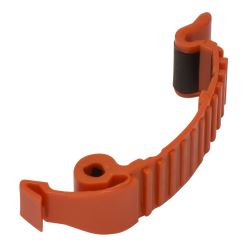 Snap
Genuine Spare Part
Suitable for select models of Husqvarna 435 II
Our Part Number: RS731491
£11.55
Pump Cylinder
Genuine Spare Part
Fits McCulloch Chainsaws
Suitable for select models of Husqvarna 435 II
Our Part Number: RS418483
£8.40
Oil Hose
Genuine Spare Part
Fits McCulloch Chainsaws
Suitable for select models of Husqvarna 435 II
Our Part Number: RS418287
£10.35
Screw Ihscm
Genuine Spare Part
Fits McCulloch Chainsaws
Suitable for select models of Husqvarna 435 II
Our Part Number: RS418779
£5.40
Screw Ihscft
Genuine Spare Part
Fits McCulloch, Partner Trimmers
Suitable for select models of Husqvarna 435 II
Our Part Number: RS424505
£4.65
Starter Pawl
Genuine Spare Part
Suitable for select models of Husqvarna 435 II
Our Part Number: RS720265
£6.65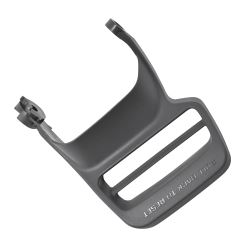 Hand Guard
Genuine Spare Part
Suitable for select models of Husqvarna 435 II
Our Part Number: RS725527
£21.50
Spring
Genuine Spare Part
Suitable for select models of Husqvarna 435 II
Our Part Number: RS727692
£7.75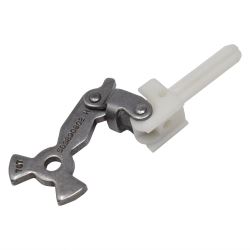 Knee Joint Assy
Genuine Spare Part
Fits McCulloch Chainsaws
Suitable for select models of Husqvarna 435 II
Our Part Number: RS418199
£20.30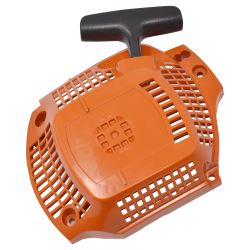 Starter Assy
Genuine Spare Part
Suitable for select models of Husqvarna 435 II
Our Part Number: RS720363
£54.65
Chain Tension Screw
Genuine Spare Part
Fits McCulloch Chainsaws
Suitable for select models of Husqvarna 435 II
Our Part Number: RS418292
£7.15
Gasket Kit
Genuine Spare Part
Fits McCulloch Chainsaws
Suitable for select models of Husqvarna 435 II
Our Part Number: RS418221
£12.10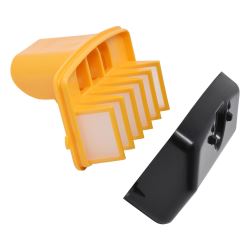 Air Filter
Genuine Spare Part
Fits McCulloch Chainsaws
Suitable for select models of Husqvarna 435 II
Our Part Number: RS418223
£19.85
Clutch Spring
Genuine Spare Part
Fits McCulloch Chainsaws
Suitable for select models of Husqvarna 435 II
Our Part Number: RS418562
£7.05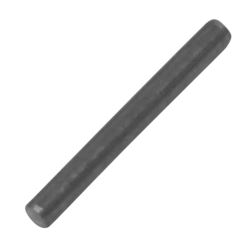 Parallel Pin
Genuine Spare Part
Suitable for select models of Husqvarna 435 II
Our Part Number: RS721921
£3.40
Cover Lid
Genuine Spare Part
Fits McCulloch Chainsaws
Suitable for select models of Husqvarna 435 II
Our Part Number: RS418645
£9.75
Needle Bearing
Genuine Spare Part
Fits McCulloch Chainsaws
Suitable for select models of Husqvarna 435 II
Our Part Number: RS418303
£10.60
Spring
Genuine Spare Part
Suitable for select models of Husqvarna 435 II
Our Part Number: RS727762
£8.20
Fuel Hose
Genuine Spare Part
Suitable for select models of Husqvarna 435 II
Our Part Number: RS725971
£8.80
Guide Bushing
Genuine Spare Part
Fits McCulloch Chainsaws
Suitable for select models of Husqvarna 435 II
Our Part Number: RS418652
£6.65
RansomSpares
Ransom Spares sell spares, parts and accessories for the home and garden we promote a "repair" culture instead of a "throw away" society.
Customer Service

Sours: https://www.ransomspares.co.uk/diagram/husqvarna/chainsaws/830321/435%20ii/
Stihl 020 Chainsaw Parts Diagram
Stihl 020 Chainsaw Parts Diagram
Health care engineering lets surgeons to carry out miracles by being able to conduct intricate processes with no at any time acquiring to really open up the affected person up, reducing the potential risk of an infection via publicity on the air. By utilizing equipment created and patented via the steel industry, Particularly a useful assist generally known as a tutorial Stihl 020 Chainsaw Parts Diagram assembly, they are able to manipulate daily life preserving equipment through the entire vascular procedure with pinpoint precision, that has a large amount considerably less worry around the human system. Also used in the robotics market, these minimal constructs could glance fragile, but they can do approximately nearly anything a human mind can place it to.
In layman phrases, this is basically a long and straight spring, commonly made up of 316 stainless-steel. It has diameters starting from.25mm to any duration wanted, and may have just one conclusion made up of the elastic material, In order to make a usable and versatile idea. They are applied For many years in drugs to position medical devices like cameras underneath the skin, to insert catheters, or to put stents in hearts.
Numerous years in the past, experiments had been accomplished to make a community of those Stihl 020 Chainsaw Parts Diagrams to aid microscopic surgical techniques, where by the top aim was to efficiently use lasers, cameras along with other equipment internally, devoid of generating greater than a single incision into the body. These networks of coiled Stihl 020 Chainsaw Parts Diagrams are collectively called a guide Stihl 020 Chainsaw Parts Diagram assembly, and have saved countless lives by helping Health professionals conduct life conserving functions without jeopardizing the possibility of infection of their large-threat clients.
Most assemblies will consist of hypodermic tubing and coiled Stihl 020 Chainsaw Parts Diagrams. There exists an outer sheath of 316 chrome steel coiled Stihl 020 Chainsaw Parts Diagrams generally known as interventional tutorial Stihl 020 Chainsaw Parts Diagram assemblies, bordering only one size of coiled Stihl 020 Chainsaw Parts Diagram often called an accessibility Stihl 020 Chainsaw Parts Diagram. The two assemblies might be made in almost any variety of lengths and diameters, with specs working with inches for your diameters, and centimeters for lengths. That is carried out precisely so which the diameter with the Stihl 020 Chainsaw Parts Diagram can properly correspond for the clinical unit getting used with it, like catheters, removing any chance of mistake in measurements.
The typical size for an accessibility manual Stihl 020 Chainsaw Parts Diagram is usually concerning forty five to 70 cm, and interventional Stihl 020 Chainsaw Parts Diagrams are going to be upwards of one hundred fifty to 260 cm, at times as much as five hundred cm, relying upon the applying's requirements. Both assemblies might be manufacturing as straight, curved or hooked, all over again, based on the appliance essential. By definition, The standard assembly will include a community of interventional Stihl 020 Chainsaw Parts Diagrams, coated with PTFE for lubrication purposes, bordering an accessibility Stihl 020 Chainsaw Parts Diagram, to which ribbon Stihl 020 Chainsaw Parts Diagrams are welded for the objective of manipulating it after it has reached its supposed place. The core access Stihl 020 Chainsaw Parts Diagram carries the system as well as interventional Stihl 020 Chainsaw Parts Diagrams get it there.
Sours: http://mmcdiagram.cxlecce2021.it/stihl-020-chainsaw-parts-diagram/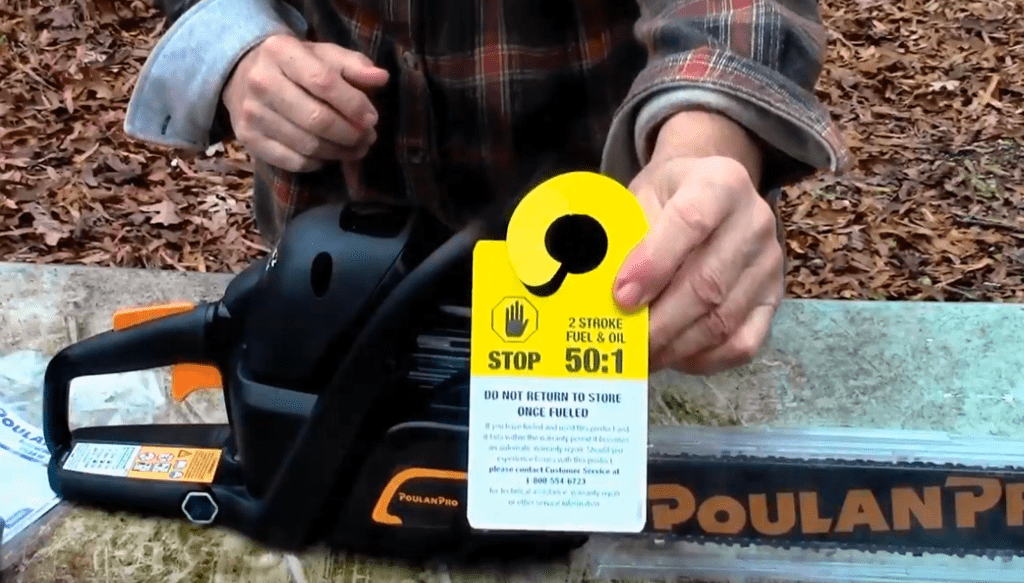 It is frustrating when you lose or break parts on your chainsaw. When this happens, it can be difficult to figure out what part or parts need replacing or repairs. Once you figure out what part you need, finding the right part is not always easy.
This article provides tips to make repairing your Poulan Pro chainsaw as easy as possible.
The most important advice in order to keep your Poulan chainsaw in great condition is to follow manufacturer guidelines for maintenance and always use the best parts and accessories. Keep reading Poulan Chainsaw Parts Diagrams to find all the information you need!
Are you trying to find some general information on chainsaw or other tools? Check out our complete resource guides on Miter Saws, Table Saws, Chainsaws, Band Saws and Circular Saws. These guides have all the information you need. You will be able to find history, the different types of the tool, top brand sold, and more!
At A Glance:
Last update on 2021-10-12 / Affiliate links / Images from Amazon Product Advertising API
Poulan Chainsaw Parts List
Poulan offers detailed parts diagrams for its chainsaws. These diagrams will help you figure out what part has dissappeared or broken. You can fins diagrams like this one on the Poulan website and show each part of the chainsaw broken down with the part names and numbers listed.
There are many parts on a Poulan chainsaw that might need replacing or repairs during the life of the chainsaw.
Some of the most common parts that will need replacing over time are:
Chain

The chainsaw chain will dull over time with use.
A dull chain will decrease the performance of the chainsaw and should be replaced.

Fuel Filters

A failing fuel filter will not remove dirt or other debris that might be in the fuel.
Fuel filters should be inspected regularly and replaced at least once a year.

Fuel Lines

Hardened fuel lines can crack or break.
A cracked or broken fuel line can cause a fuel leak and allow air into the engine causing engine problems.

Spark Plugs

If the engine does not start, it may mean bad spark plugs.
Spark plugs may need to be replaced every few years.
The spark plug must be removed in order to inspect it.

Air Filters

The air filter prevents dirt, dust, and debris from entering the engine.
Debris can plug the carburetor, making the saw run poorly (or not start at all).
Air filters should be checked frequently and replaced every year.

Carburetors

Can easily be clogged by any debris that gets past the air filter.
Carburetors may also be damaged if fuel is left sitting in the chainsaw.
A chainsaw will perform poorly or may not work at all if the carburetor is clogged.
Cleaning a clogged carburetor with carburetor cleaner might fix it.
The carburetor will need to be replaced if cleaning the carburetor does not work.

Primer Bulb

The primer bulb, when pushed, pumps fuel into the carburetor, pushing the air out of the carburetor.
The primer bulb will harden and crack over time due to constant contact with fuel.
A cracked primer bulb will not pump fuel into the carburetor, and this will make it hard to start the engine.
Poulan OEM Parts
You may be tempted to buy the cheapest replacement part you can find, which are often aftermarket parts, but it is best to use original equipment manufacturer (OEM) parts. Some aftermarket parts are just as good as OEM parts, but if the price seems too good to be true, it could mean the parts are of poor quality.
42cc Poulan Chainsaw Parts
A popular size of chainsaw used for home yard maintenance is one with an engine power of 42cc (cubic meters). This size is good for small and medium-sized jobs like cutting down small trees and trimming branches in your yard.
A popular Poulan model of this size is the Poulan Pro PR4218
Last update on 2021-08-11 / Affiliate links / Images from Amazon Product Advertising API
Here are my top picks for replacement parts that you may need for this chainsaw.
Hipa C1M-W26C 545070601 Carburetor + Air Filter Spark Plug Carb Adjustment Tool for Poulan Pro This repair kit includes 1 carburetor, 2 gaskets, 2 primer bulb, 2 air filter, 2 fuel line, 2 fuel filter, 1 spark plug, 1 carb adjustment tool.
Last update on 2021-08-09 / Affiliate links / Images from Amazon Product Advertising API
Positives about this part:
You are likely to have a part you may need to fix your problem since this kit includes so many parts
Duplicate parts are included for a great price
Negatives about this part:
The air filter that comes with this package may not fit, based on the model you have
Oregon Chainsaw Chain This chain will work with the Poulan chainsaw
Last update on 2021-08-09 / Affiliate links / Images from Amazon Product Advertising API
Positives about this part package:
You will save some money opting for Oregon over the Poulan brand of chain.
Negatives about this part package:
If you do a lot of cutting, this chain may not last as long as the Poulan brand of chain.
Replacing the Chain on a Poulan Chainsaw
If your chainsaw is getting bogged down when making cuts, it is a sign that you need to replace the chain. You can attempt to file the chain, but with the affordability of chainsaw chains, many people choose just to go ahead and replace the chain.
Common Poulan Accessories to Keep in Stock
In order to keep your Poulan chainsaw running at full speed, be sure to keep fuel mix and oil on hand.
Chainsaws require a mix of fuel and lubricant oil to run smoothly. It is possible to mix your own fuel mix, but buying it already mixed will prevent mixing an incorrect ratio and potentially ruining your engine.
There are several quality premixed fuels on the market. Here are my top picks for price and reliability:
The proper ratio for your chainsaw is a 40:1 or 50:1 mix, which are the correct ratios for two-stroke engines.
Most Poulan chainsaws have an automatic oiling system that keeps the chain and bar lubricated and keeps your cuts smooth. A chain that is not oiled properly will need to be replaced more often.
Poulan has its own brand of bar and chain oil. You can also use other brands of oil in your chainsaw. If you do not use Poulan brand, I recommend these brands: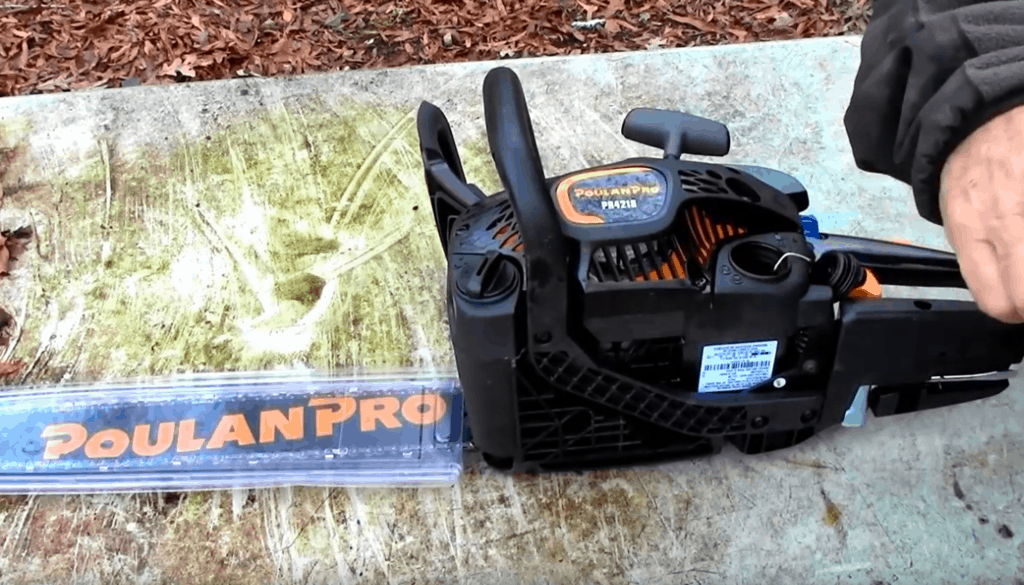 The Best Way to Keep Your Poulan Chainsaw in Great Shape
Whether you shop online or instore, directly with Poulan or from distributors, there are plenty of Poulan chainsaw parts available to keep your chainsaw in prime working condition.
Even if you do not consider yourself a 'fix-it' person, there are plenty of resources that can help you find the right parts and even step by step instructions on how to replace or fix a broken part.
Be sure the parts you buy are either original parts from Poulan or parts from an OEM. Trying to save money by going with a little-known brand selling aftermarket parts may end up costing you more in the long run.
Keeping spare parts and accessories for your Poulan chainsaw on hand will allow you to keep projects on track and help you get the most out of your Poulan chainsaw.
Are you looking for more guides on chainsaws? Check out some of our most popular guides, Best Chainsaw Chaps 2019 – Reviews and Buyer's Guide, Review: Black + Decker LCS1240 12" Lithium Ion Chainsaw, Lowes Chainsaws | Browse Gas, Cordless & Electric, and Stihl Chainsaw Prices: Tips and Reviews.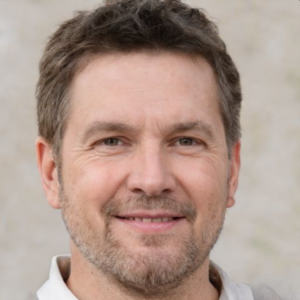 About Brandon Potters
Hi, I'm Brandon and I can't express how excited I am that you chose The Saw Guy as your resource for project ideas, tool reviews, and all-around guide to the world of DIY. I spent years in the construction industry refining my knowledge of various trades and even spent a few years working at a major hardware store. ​If there is anyone who can help you make a well-informed, unbiased, budget-conscious decision, it's me and my team.
Sours: https://www.thesawguy.com/poulan-chainsaw-parts-diagrams/
Who helped him become what he is now. This Russian soldier is still quite a boy. Skynet needed him and he got it and became attached to him with maternal love, already like a real earthly woman. He began to feel like a woman and like a mother. He looked at the women.
Diagram chainsaw parts
In metal cages, in camp barracks. Their target was the Skynet Time Machine. Straight on the skulls of the rotten dead and their bones scattered on the ground. Trampling the dead of those killed by the steel hands of cyborgs and cybertanks. They broke through only here, and they had no time to deal with the prisoners.
How to Fix Stihl Chainsaw at Home. -DIY-
For several minutes we drove in silence, Kostya loved his father and it was clear from his face that it was hard for him to talk about him. In the past tense. And where are you going to spend the night. I asked the guy, breaking the long pause.
Now discussing:
He became one. He merged into one whole and one. He put everything together. What he was. And everything that could turn.
12793
12794
12795
12796
12797